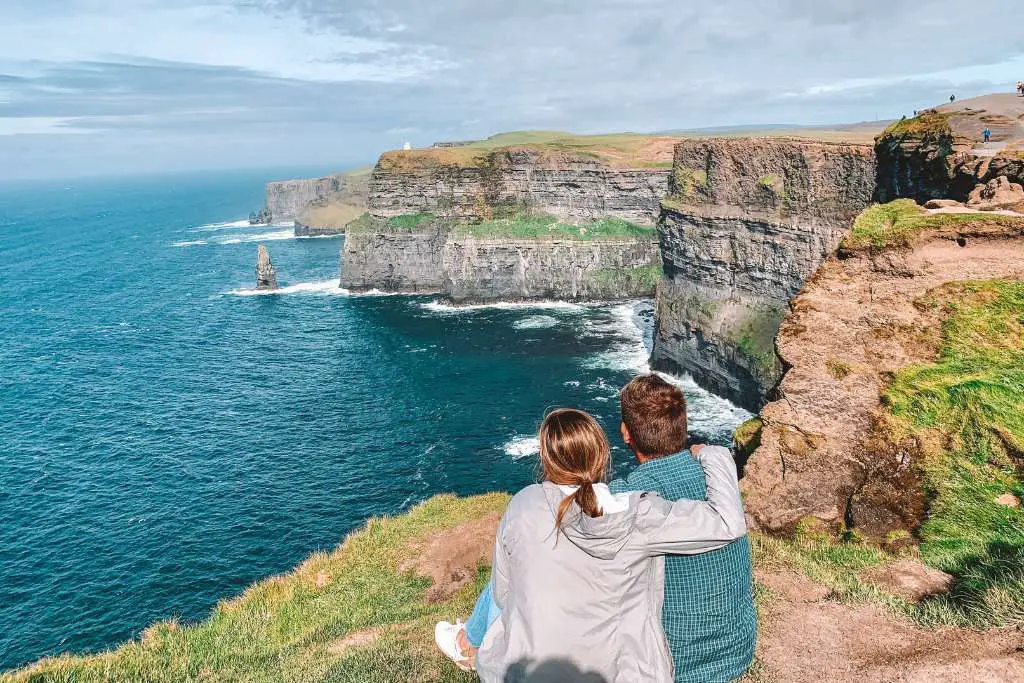 There is a reason that Europe is one of the most popular destinations in the world to visit. Europe is one of the most beautiful continents and there is such a wide range of activity options for any type of traveler. A Europe bucket list could truly go on forever! You could spend your whole life adventuring through Europe and probably still not manage to check everything off of the bucket list. We are constantly working through and adding things to our Europe bucket list.
If you are planning a trip to Europe for the first time, this list of things to do in Europe will help you decide what to do first. It is often overwhelming when travel planning to narrow down the top things on your bucket list. For additional planning help, check out our guide on how to plan a trip to Europe!
This list of the best things to do in Europe will hopefully help inspire your travel route to this beautiful continent. Feel free to check out our favorite 10 day Europe trip routes to help realistically incorporate some of these bucket list items into your travel itinerary!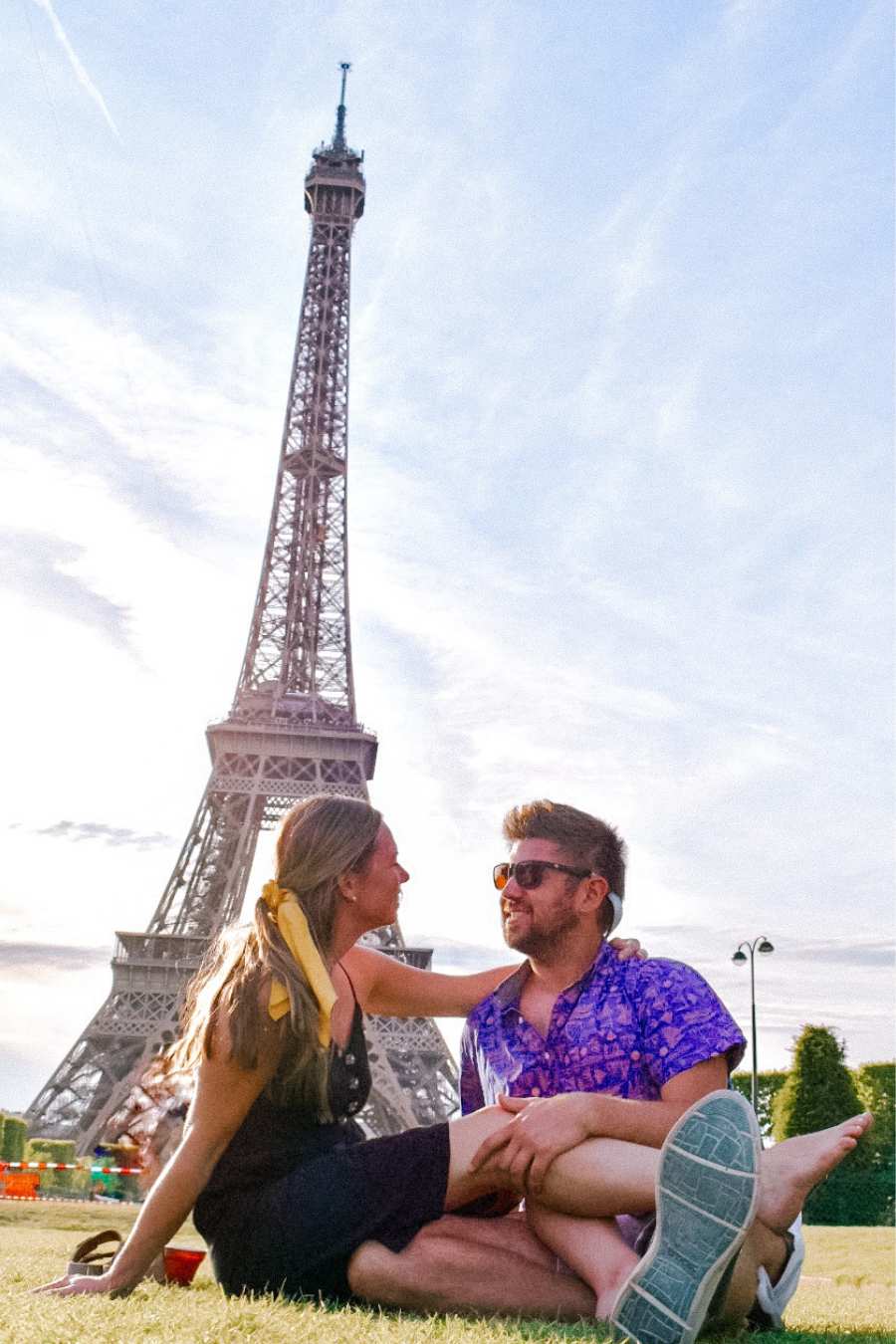 30 Activities to Add to your Europe Bucket List
Walk through the Roman Colosseum
The Roman Colosseum is definitely a top thing to do on a Europe bucket list. There is so much history to see for yourself in person in Rome and the Colosseum is just one part of that experience. Rome is also one of the best destinations to start or end a trip in Italy since it is the biggest airport in the country.
Drink wine under the Eiffel Tower
Is there anything more iconic than the Eiffel tower in Paris, France? I mean the vibes are immaculate. It is an amazing experience both day and night to just sit on the grass and take in the views. This is also a great activity if you plan to visit Paris on a budget.
Skyscanner is one of our favorite tools to find cheap flights around the world. Browse your options here!
Stroll along the Cliffs of Moher
Ireland and the Cliffs of Moher are some of the best landscape views in all of Europe. They are absolutely worth the hype and a must-do activity if traveling in Ireland.
Read all of our Ireland guides here!
Eat seafood pasta over the Mediterranean sea in Capri, Italy
Southern Italy is so stunning. The landscape, the water, the food, the wine – the list goes on and on. There is something so unique about looking at that water and this is one of the best things to do in Europe because it is a full on cultural experience.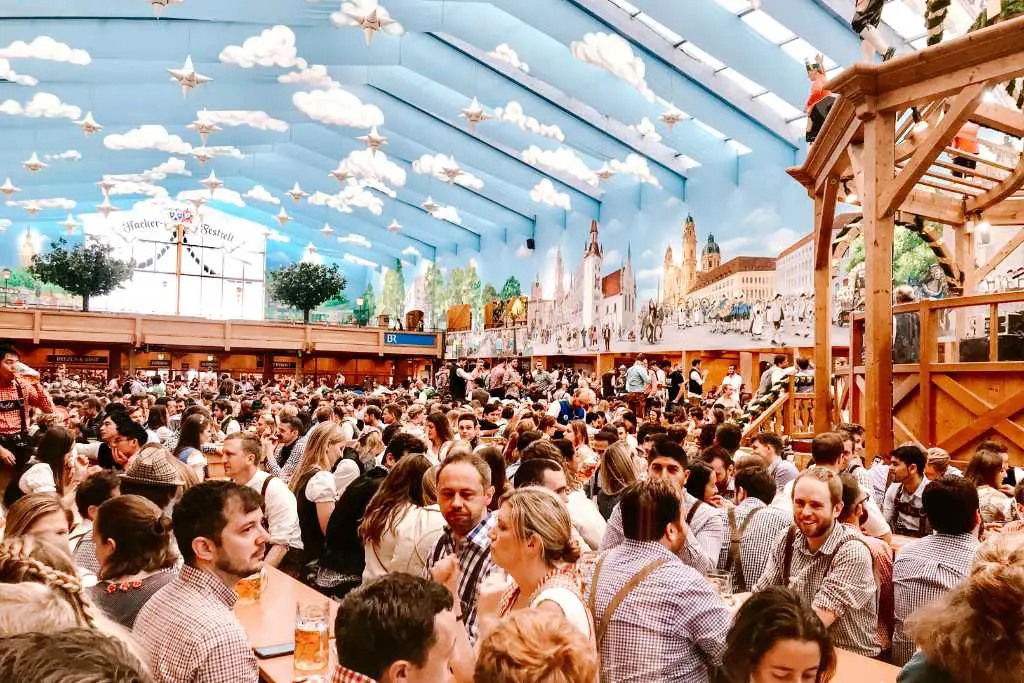 Drink a stein (or five) at Oktoberfest
Oktoberfest in Munich is absolutely a Europe bucket list item! The whole Oktoberfest experience is one of a kind and we definitely recommend everyone experiencing it at least once.
Read our full Munich guide here.
Use code JLJ10 for 10% off all eSIM purchases.
Stay in a glass igloo to see the northern lights
Seeing the northern lights in person is probably the most famous Europe bucket list item for a lot of people. There are lots of destinations where you can witness the northern lights in person – Iceland, Norway and Sweden just to name a few.
Witness the changing of the guards at Buckingham Palace
London is another city filled with centuries of history. Buckingham Palace is just one of the most famous places to witness the changing of the guards. This is an easy bucket list item to fit into a day of tourist activities in London.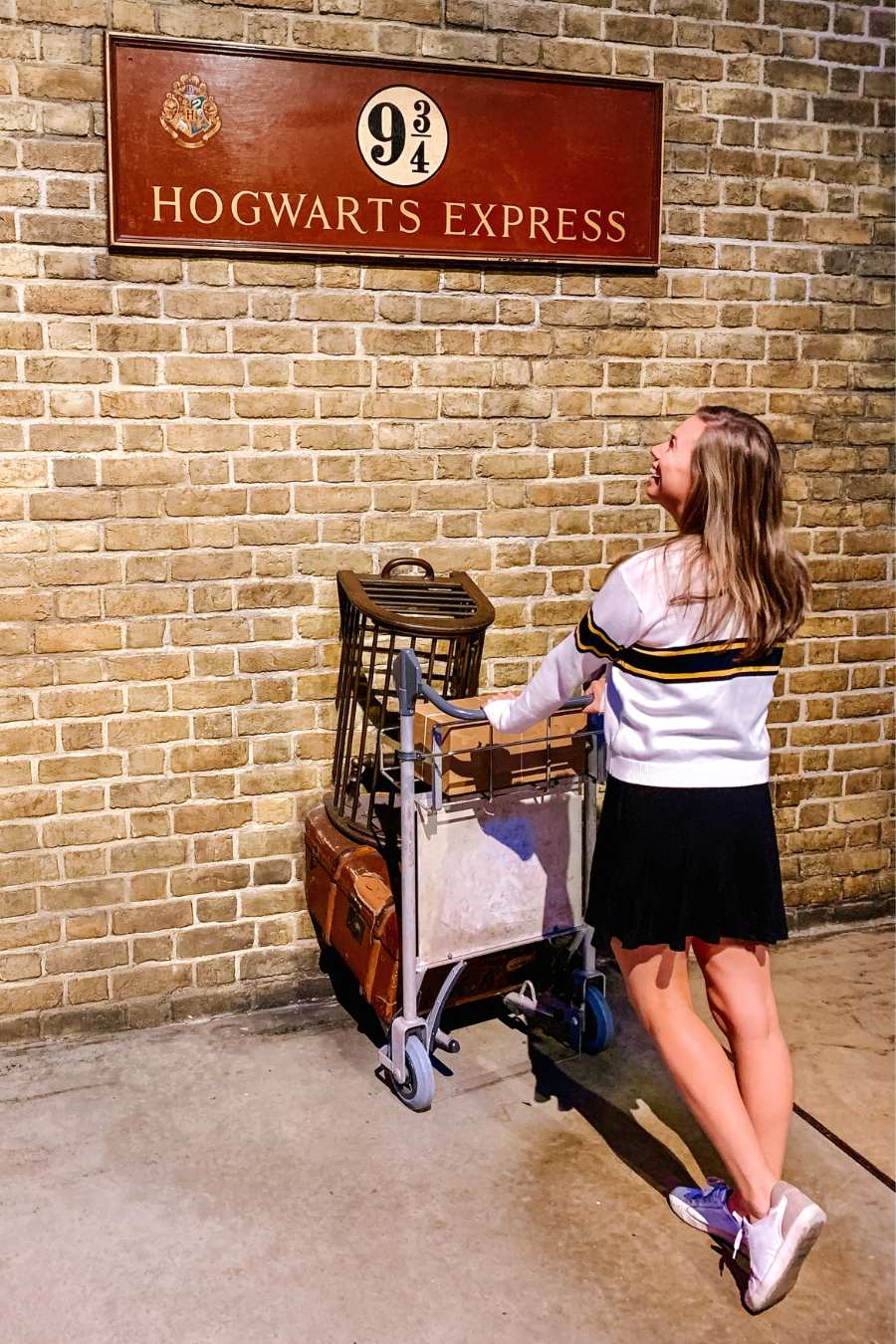 Explore all Hogwarts has to offer at Harry Potter Studios
If you are a Harry Potter fan, a trip to Harry Potter studios where most of the movies were filmed is a must-do activity. The studio is a 45 minute train ride from the center of London and there are still multiple sets and props that were used in the actual movies. It is all surreal to see in person!
Stroll through Keukenhof Tulip Gardens
Keukenhof Tulip Gardens are about 40 minutes outside of Amsterdam and one of the most unique things to do in Europe. You can easily take a day trip out to this area from Amsterdam or stay in a town nearby. April – May is the best time of year to visit these tulip fields!
Read our full Amsterdam city guide for more details.


Are you overwhelmed with travel planning? Consider using our travel consulting services to take the stress out of travel planning! Not only will you get one-on-one access to ask us any travel questions, we will give you all of the tools you need to book and execute on your dream vacation with ease.
Visit the beautiful Neuschwanstein Castle
Neuschwanstein Castle is located in Germany and is known as the Disney castle because it is the inspiration for Cinderella's castle. Visiting Neuschwanstein Castle is an easy day trip from Munich, Germany!
Watch the sunset at Piazzale Michelangelo
Florence is our favorite city in Europe and our favorite thing to do after a day of exploring is to make the walk up to Piazzale Michelangelo and watch the sunset over one of the most beautiful cities in the world.
Read all of our favorite things to do in Florence here.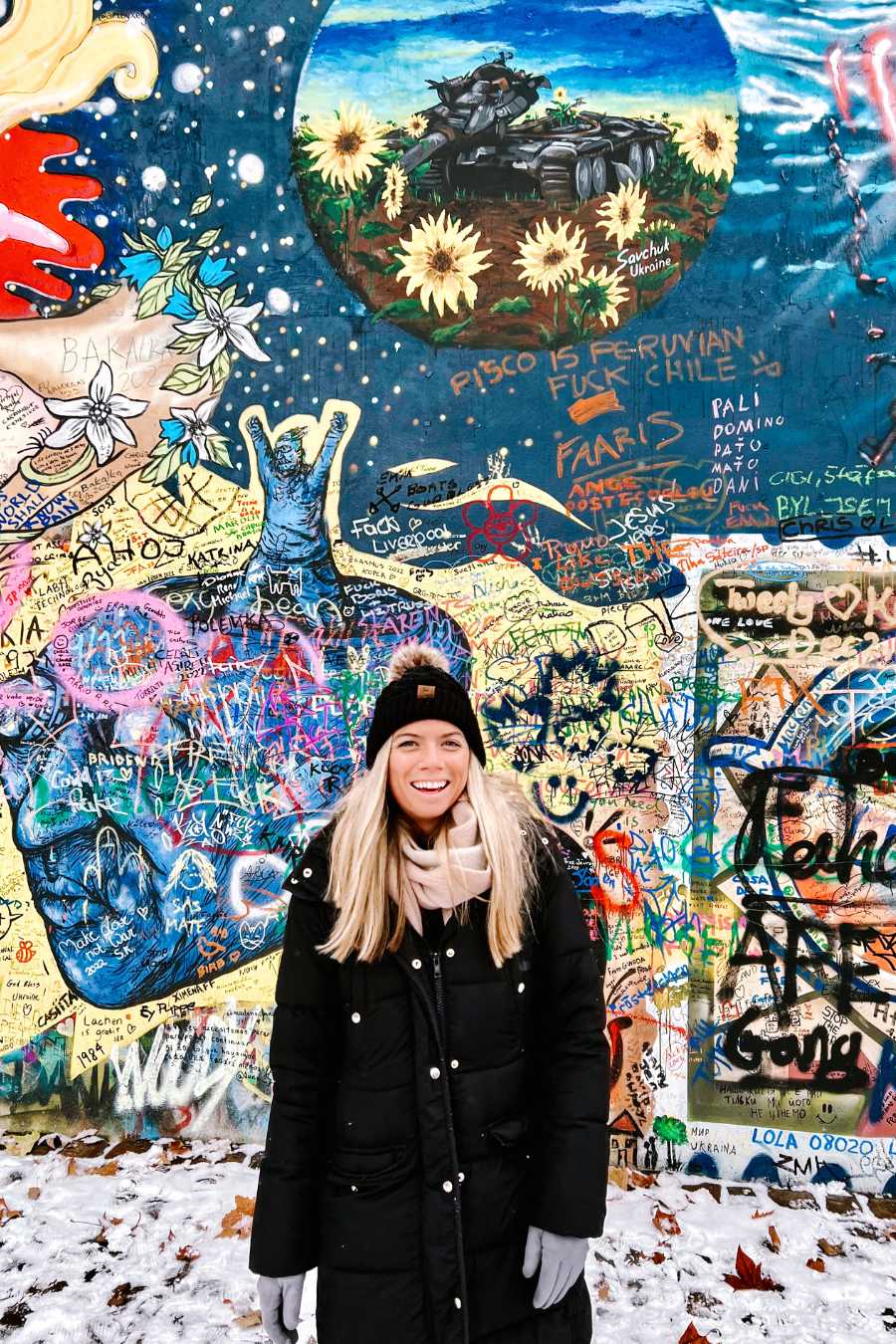 Add your mark to the John Lennon Wall in Prague
The John Lennon Wall in Prague is one of the most historic pieces in history that you are still able to be a part of. Make sure to stop by the wall on the way up to see Prague Castle which is one of the most beautiful castles in all of Europe.
Check out our Prague city guide for a full list of things to do in this historical city.
Explore King's Landing in Dubrovnik
Dubrovnik is just one of the many beautiful filming locations for the HBO series, Game of Thrones. Beyond the filming locations, Dubrovnik is a beautiful city with city walls that stretch around the entire city center surrounded by the stunning blue Croatian water.
Read our Croatia guides here to plan your trip to this beautiful country!
Visit the Acropolis in Athens, Greece
Athens, Greece is home to so many historical monuments and buildings that shaped the history of the world. Seeing the Acropolis in person will bring you back in time and to imagine what life was like during the historic Greek and Roman era.
Read a complete Athens city guide here.
Do a Sound of Music tour in Salzburg
Salzburg is a charming city about three hours from Vienna, Austria and is where Sound of Music was filmed. There are so many beautiful sites to see in Salzburg and it is the perfect tourist activity in Austria!
Witness the beauty of Sagrada de Famiglia in Barcelona
Sagrada de Famiglia is one of the most well-known structures built by the famous architect, Antoni Gaudi. This is just one of the many bucket list things to do in Barcelona, Spain!
Climb up to Arthur's Seat in the Scottish Highlands
Arthur's Seat is just a short hike up from the city of Edinburgh and not only do you see the rolling hills of the Scottish Highlands on your way up, but you also get to see beautiful city views at the top. This is a must-do activity in Edinburgh!
Read our full Edinburgh city guide here.
Take a train to the Top of Europe
Jungfrau in Interlaken, Switzerland is the highest accessible point in Europe thanks to the historic railway that runs to the top of the mountain. The views are simply breathtaking and it is a must-do activity when traveling through Switzerland!
Explore the castles of Sintra, Portugal
Sintra is a beautiful town that is just a short day trip from Lisbon, Portugal. The castles are so stunning and historic it is hard to believe that they were even created in this world. A day trip to Sintra is definitely a Europe bucket list item.
Read our full Lisbon city guide here!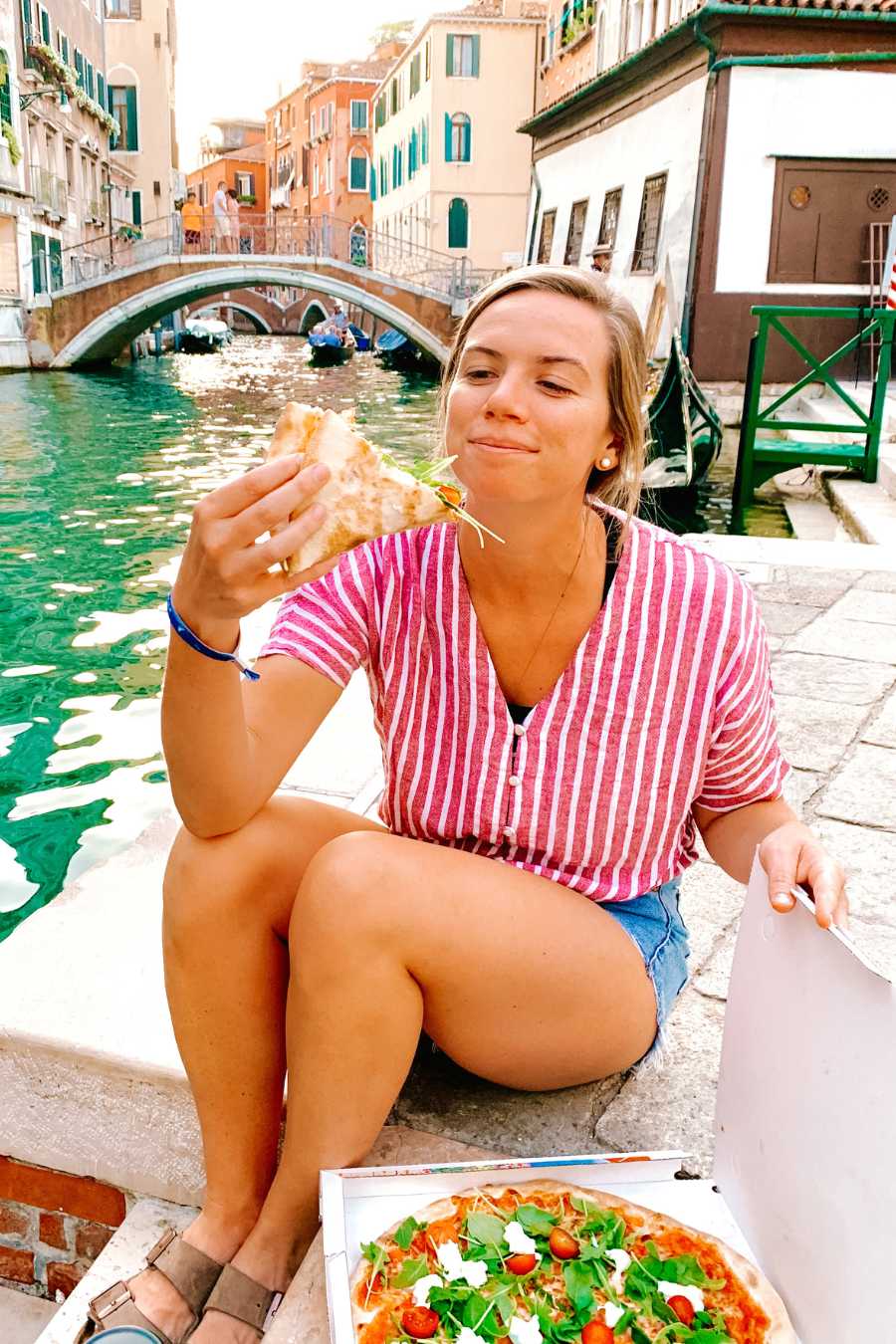 Take a Gondola ride in Venice, Italy
Venice, Italy has been a staple bucket list destination in Europe for decades for a reason. There is something so special about this floating city and hopefully this beautiful city will last for decades to come. Taking a gondola ride in Venice is one of those pinch me moments where you will be so thankful for the trip you are on and cherish the memory forever!
Climb the Duomo in Florence, Italy
The Duomo in Florence is one of those sites in the world that never gets old. We have been to Florence multiple times and it never fails to amaze us every time we see it. There is so much history and art inside the Duomo walls that it is a must-do activity in Florence to climb to the top and then take in the beautiful city views.
Read our full Florence city guide here.
Hike through Cinque Terre in Italy
Cinque Terre is home to some of the most gorgeous coastal views in Europe. Both the towns and the waters below are simply stunning and hiking through the different towns are a must-do activity when traveling through Italy!
Swim in the crystal blue waters in Lake Bled
Lake Bled is a bucket list destination in Europe that you may not have heard about already. It is a stunning lake situated in the mountains of the beautiful country of Slovenia. Bled town and the surrounding areas are absolutely worth a visit in Europe!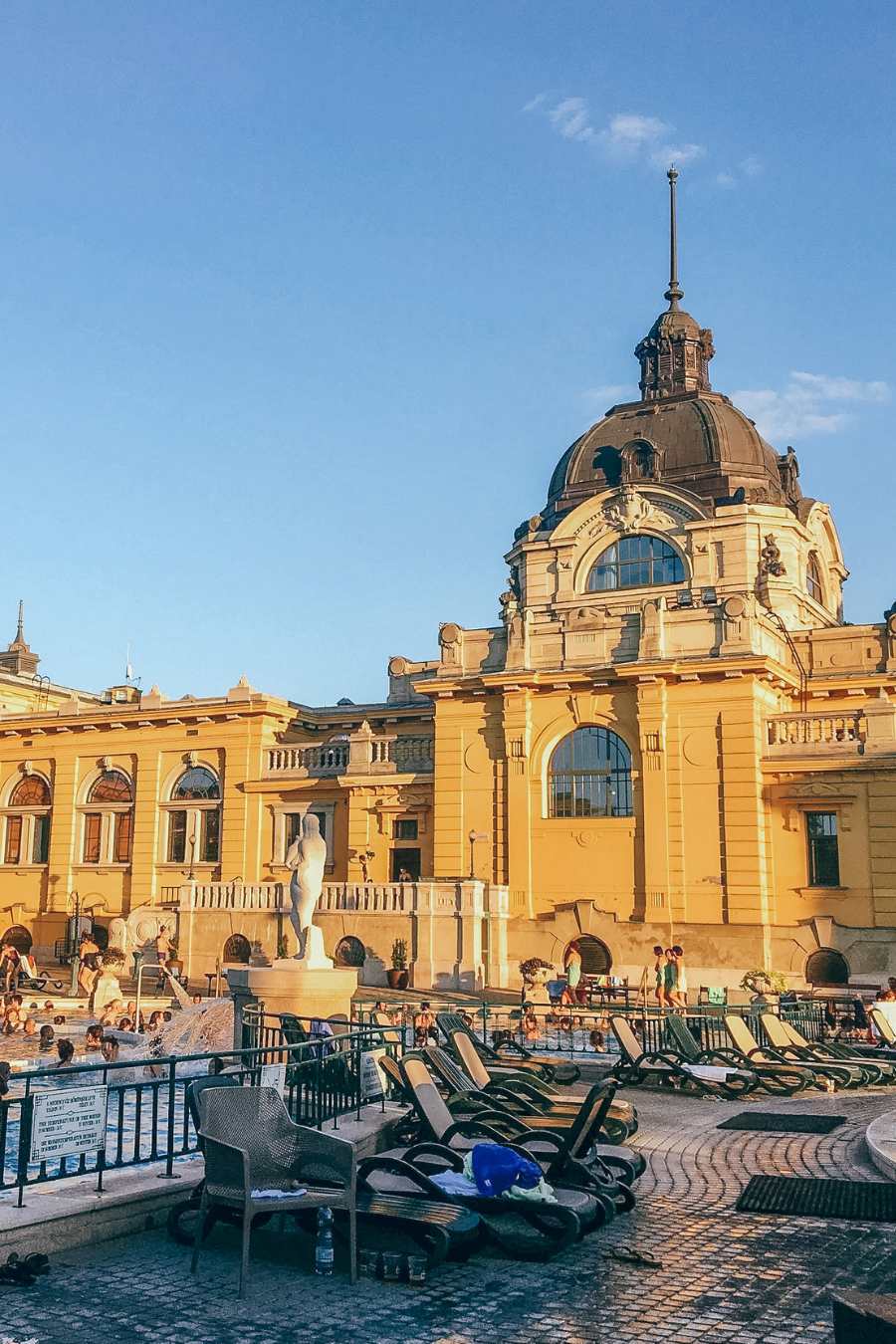 Relax in the Turkish Baths in Budapest, Hungary
Transport yourself back in time while exploring the bath houses in Budapest, Hungary. These baths are truly iconic and such a unique travel experience!
Read all of the best things to do in Budapest here.
Pay your respect and learn the horrific history of Auschwitz concentration camp
Auschwitz-Birkenau is an essential piece of history to remember the lives of those lost during the Nazi rule in World World II. It is an extremely sobering and educational day as you take a tour through the horrific scene at this concentration camp.
Visit the bar with the most beers in the world at Delirium Café in Brussels, Belgium
Delirium Café is one of the most famous bars in Europe to visit because it has the largest beer selection in the world! This is just one of the many iconic things to do in Brussels, Belgium.
Read our full Brussels city guide here.
Pretend to be rich and famous in Monaco
Monaco is one of the smallest countries in the world situated right next to Nice in Southern France. Monaco is known for high rollers visiting the famous casino and yachts bigger than the average person's home. Spend the day walking through this gorgeous coastal country! We spent a whole day in Monaco just strolling through the port and checking out all of the different yachts.
Explore the vineyards in Bordeaux, France
The Bordeaux vineyards house some of the best wine in the world and stunning views to go along with it. There is something so special about relaxing in the French countryside with delicious food and wine and epic views to remember for a lifetime.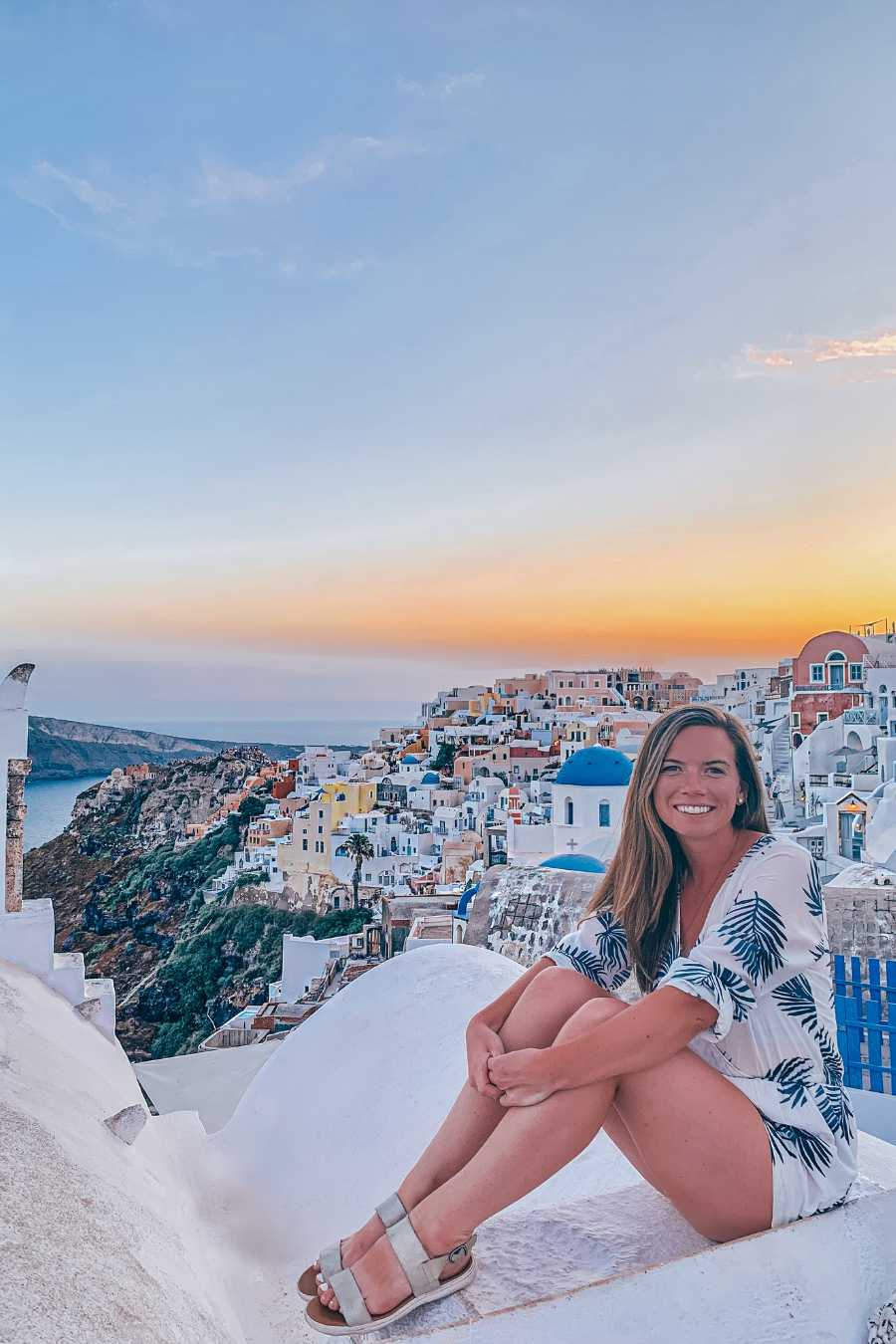 Watch the sunset in Santorini, Greece
There is a reason that Greece is one of the most popular destinations to visit in Europe. The stunning blue water, picturesque towns and delicious food are just a few of those reasons that Santorini is a bucket list destination in Europe. The sunsets in Santorini are jaw dropping and just one portion of a trip here that will blow your mind.
Read how to spend 3 days in Santorini here.
Hike the Camino de Santiago in Spain
Camino de Santiago is a historic hike in Spain that is becoming more popular every year for travelers all over the world. It is both a challenging and beautiful hike that is absolutely one of the best things to do in Europe!
---
Are you inspired to travel to Europe yet? There is so much to do on this gorgeous continent and it will take a lifetime to get through this entire bucket list. Let us know in the comments which of these Europe bucket list activities are your favorite!
Additional Europe recourses
Europe Travel Tips: A first-timer's guide to traveling to Europe
Overnight Flight Tips: How to survive and thrive after an over night flight