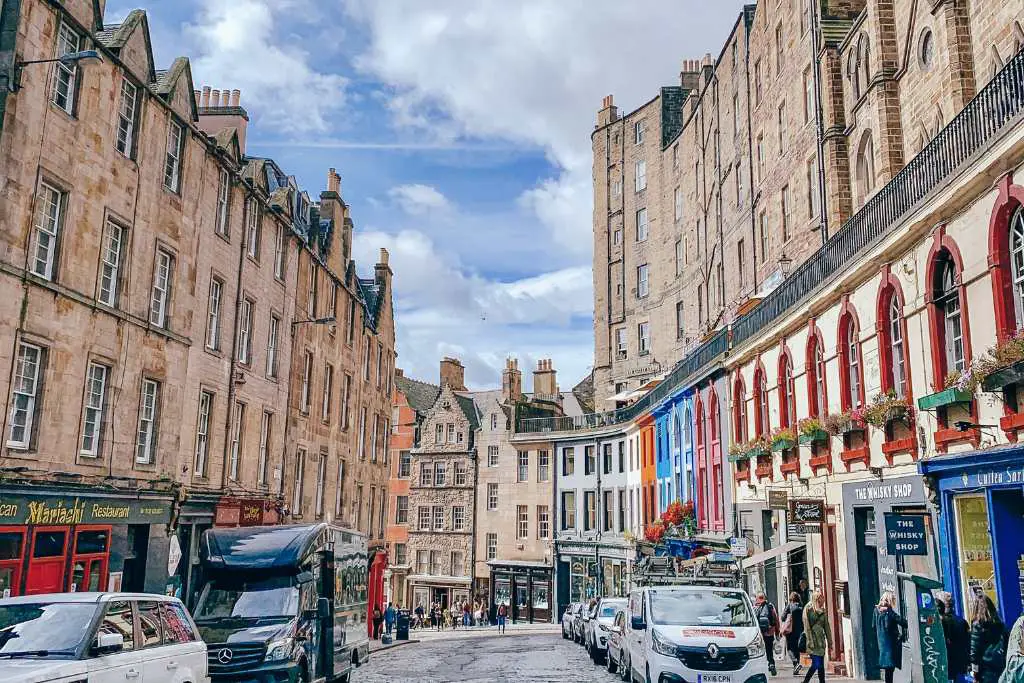 Edinburgh is a beautiful city to explore with tons of activity options for any type of traveler! This destination is a must visit while traveling through the United Kingdom. What makes Edinburgh especially unique is that it is a bustling city directly adjacent to beautiful Scottish Highlands. This complete city guide will tell you where to eat, drink and explore in Edinburgh!
We first visited Edinburgh in 2019 and absolutely fell in love with it. We went back in the summer of 2023 to work and live there as digital nomads and loved it just as much 4 years later!
Best time to visit Edinburgh
March – October is the best time of year to visit Edinburgh. The summer is the peak season for tourism because the weather tends to be dryer compared to the cusp months (March/April or September/October). If you go during the peak summer months, you may pay more for your visit and it will be more crowded.
With that said, there is no bad time to visit Edinburgh, it will just be a bit colder and possibly rainy during the off-season!
How to get to Edinburgh
Edinburgh Airport (EDI) is the closest airport to the city center. Depending on your travel plans, you can also fly to either Glasgow or London as cheaper airport options. Both are accessible to Edinburgh by train. This is also a great way to explore more than one city! Edinburgh also is a gateway to Belfast and Dublin.
Read all of our favorite 10 day Europe trip routes here.
Currency and Tipping
Edinburgh uses the British Pound for currency and Scotland is known to be a more expensive region of the world to visit. Don't let that deter you though, there are plenty of ways to still experience this amazing city while traveling on a budget! A typical beer costs around 5-7 pounds and the average cost of a meal is 15 pounds.
It is polite to tip 10% in the United Kingdom and Edinburgh in particular. If you receive great service, then it is always encouraged to tip closer to 20%.
Where to stay in Edinburgh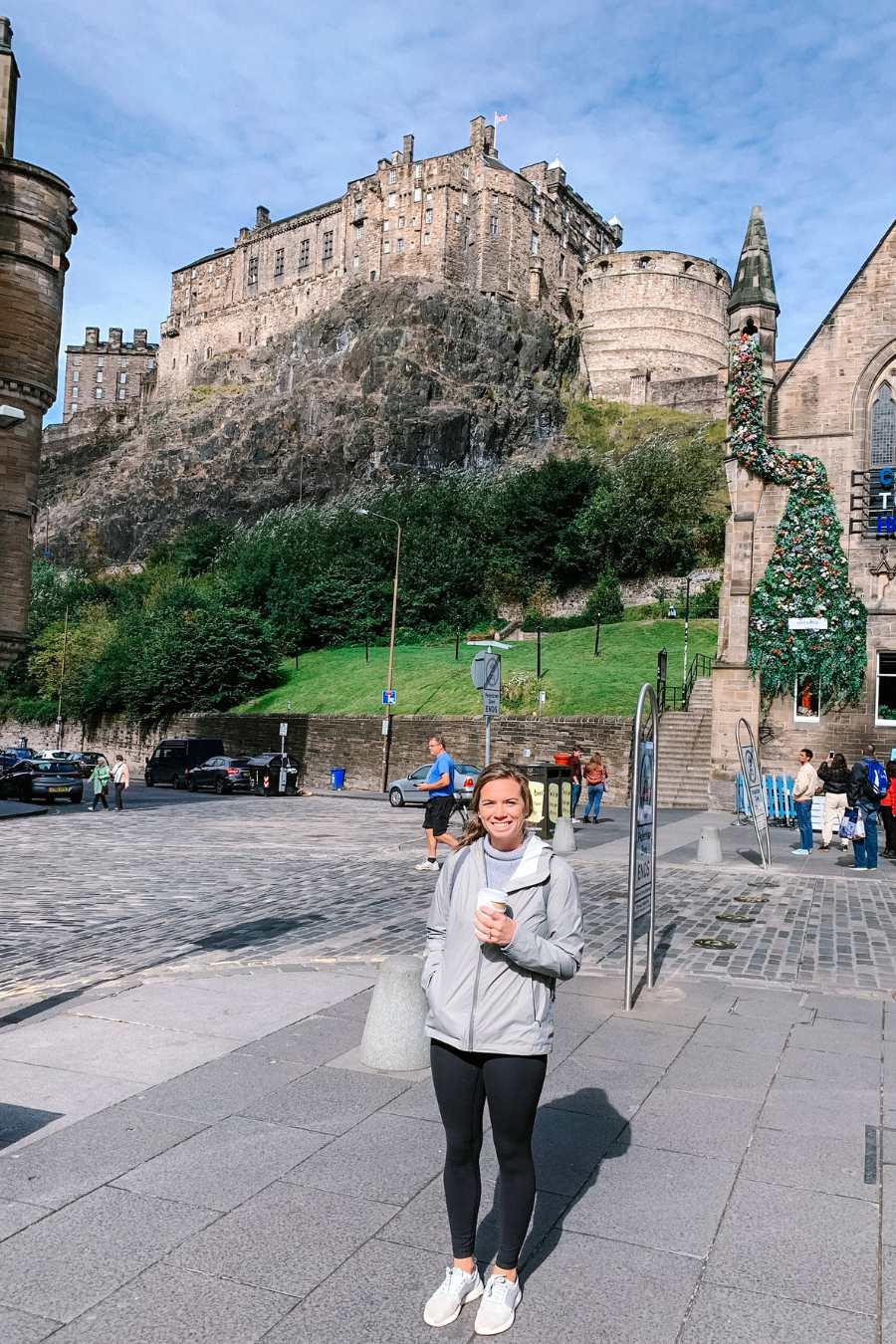 Homestays and Rental Options
There are tons of rental properties available on Airbnb. Depending on your budget and group size, this may be a better option than a hotel or hostel. Explore those options here!
Boutique hotels
Mid-range hotels
ibis Edinburgh Centre South Bridge – Royal Mile
Budget hostels
Edinburgh Central Youth Hostel
Where to eat: The best restaurants in Edinburgh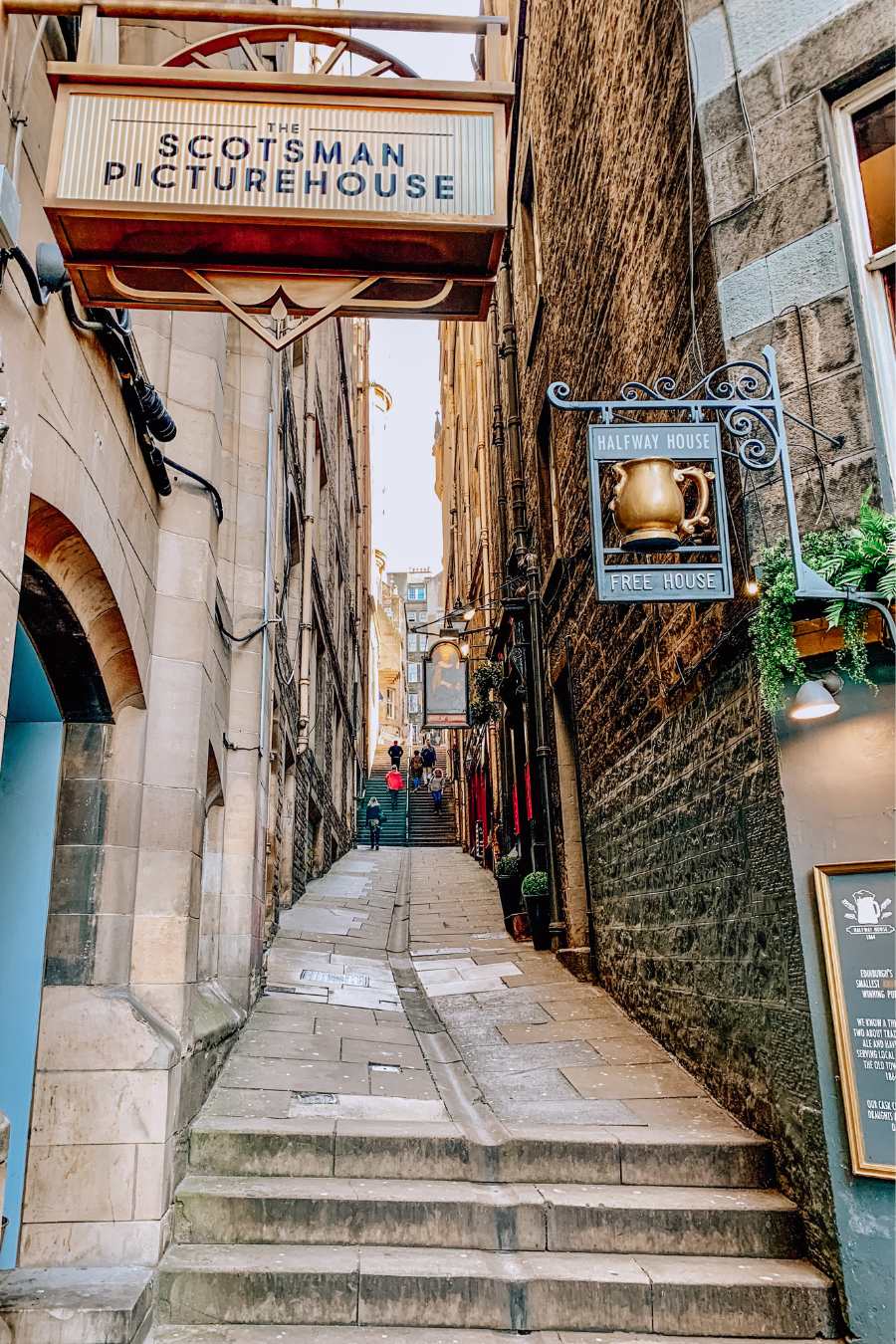 A modern pub with a delicious menu.
This is a famous Scottish bar located next to Greyfriars. Stop there for lunch and a pint after walking through the cemetery!
Located right on Market Street, this traditional pub is great stop for lunch for dinner.
The Sanding Order is one of JD Wetherspoons restaurants which is a chain around the United Kingdom and Ireland. This is the best place to eat and drink in Edinburgh if you are traveling on a budget! The food and drinks are both delicious and affordable.
Where to drink: The best pubs and bars in Edinburgh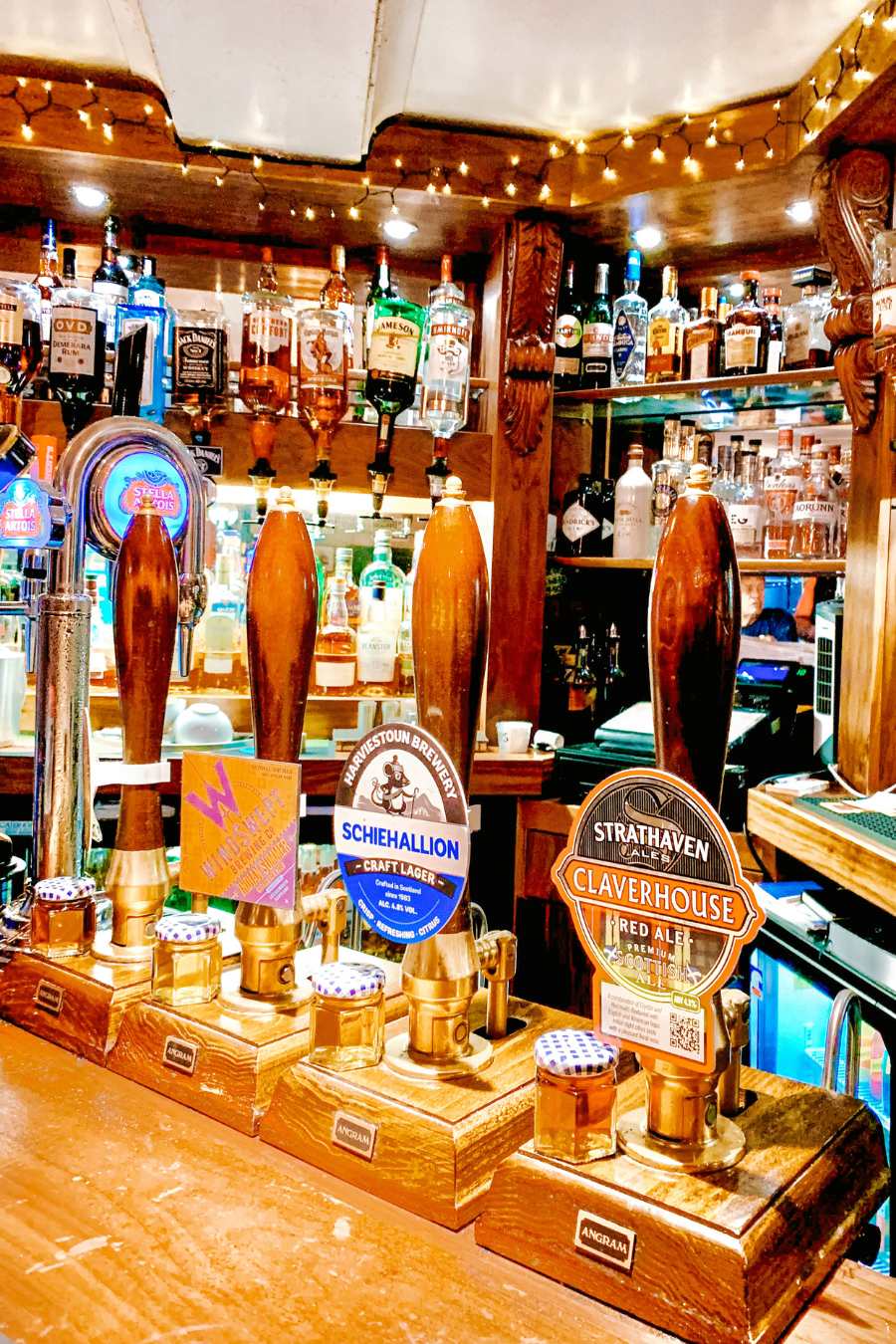 A lively bar with live music every night! This is our regular spot to enjoy music and local beer on a night out.
A local pub with traditional music sessions.
Tucked away on a charming side street, this tiny bar serves local food and drink giving you an authentic Scottish bar experience.
A fun bar atmosphere with indoor and outdoor seating options. It also has a large screen to play major sporting events in the outside garden!
Another unique pub experience with multiple floors to explore and listen to live music.
This is one of the original cask bars in Scotland and serves a rotating list of beers.
Intimate and unique bar known for their delicious cocktails and cozy vibes.
Use code JLJ10 for 10% off all eSIM purchases.
A lively Irish pub with live music located on Victoria Street.
A unique bar known for their large beer selection and interesting décor.
Reserve a tour of this famous gin distillery to learn the history of gin and relax in the unique atmosphere.
A local pub with live music.
A wine bar with quaint vibes and delicious cheese boards to pair with a tasting!
Pro-tip: Save all of these recommendations in a list on Google Maps so you can easily find them later!
What to do in Edinburgh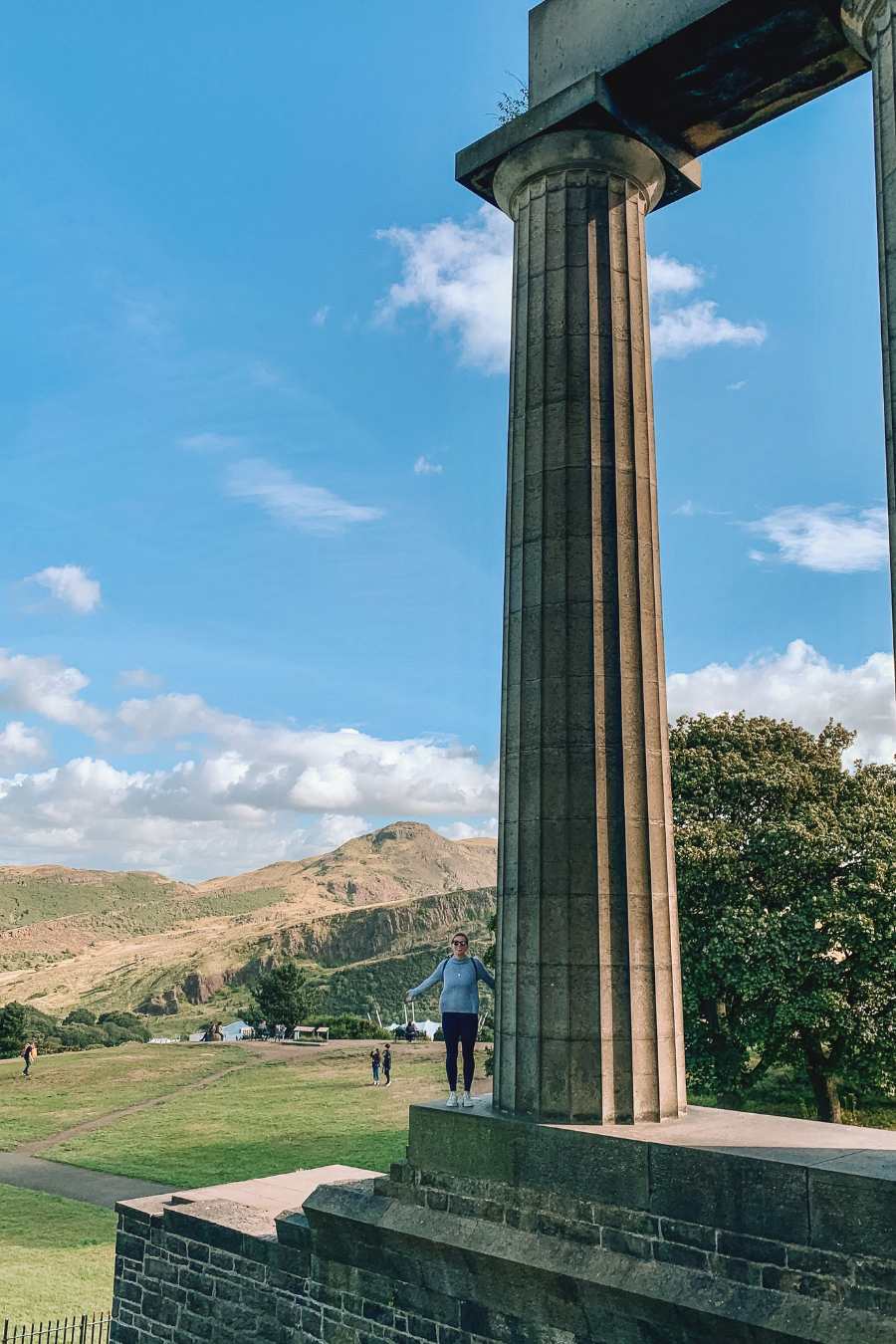 There are tons of activity options for every type of traveler in Edinburgh. The city is filled with so much charm and history, you'll find yourself in awe just walking around!
Walk the Royal Mile
The Royal Mile starts at Edinburgh Castle and ends at the Palace of Holyroodhouse. This is the processional route that Kings and Queens have embarked on for more than 500 years!
Visit St Giles Cathedral
This famous Cathedral is simply stunning both on the inside and outside. Take some time to admire the architecture!
Hike up to Author's Peak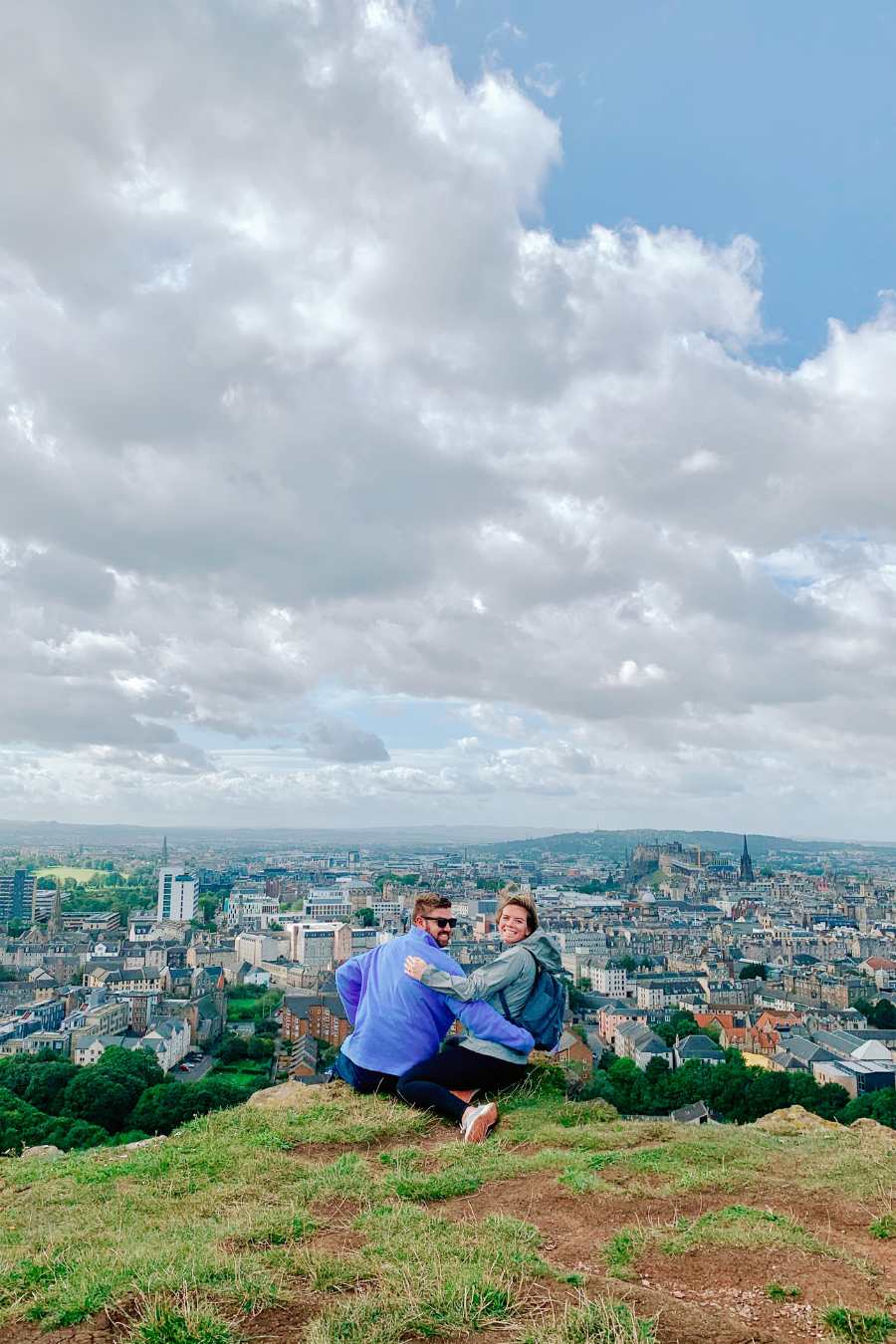 Hiking Author's Peak is one of the most unique activities to do in Edinburgh. You experience epic views of the Scottish Highlands while also seeing an aerial view of the city itself. The hike is approximately a two mile loop.
Walk through Greyfriar's Kirkyard
This graveyard is historic for many reasons but most known for the grave of Tom Riddle. JK Rowling used the names of real people from this graveyard for many of the Harry Potter characters!
Browse the Royal Botanic Garden Edinburgh
A relaxing stroll through the Royal Botanic Garden is the perfect morning activity. Take in the beautiful greenery while also learning about some unique plants!
Tour Edinburgh Castle
The Edinburgh Castle is simply stunning! You can see the outside for free but it does cost a fee to explore the inside.
Walk through Victoria Street
Victoria Street is one of the most famous streets in Edinburgh. It is filled with colorful establishments and was also the inspiration for Diagon Alley in Harry Potter!
Tour the Palace of Holyroodhouse and Holyrood Abbey
These are the official palaces of British royalty when they reside in Edinburgh, Scotland.
Hike up to Calton Hill and Scottish National Monument
This is a must-do activity in Edinburgh! The monument itself and the view of the city is unforgettable.
The best day trips from Edinburgh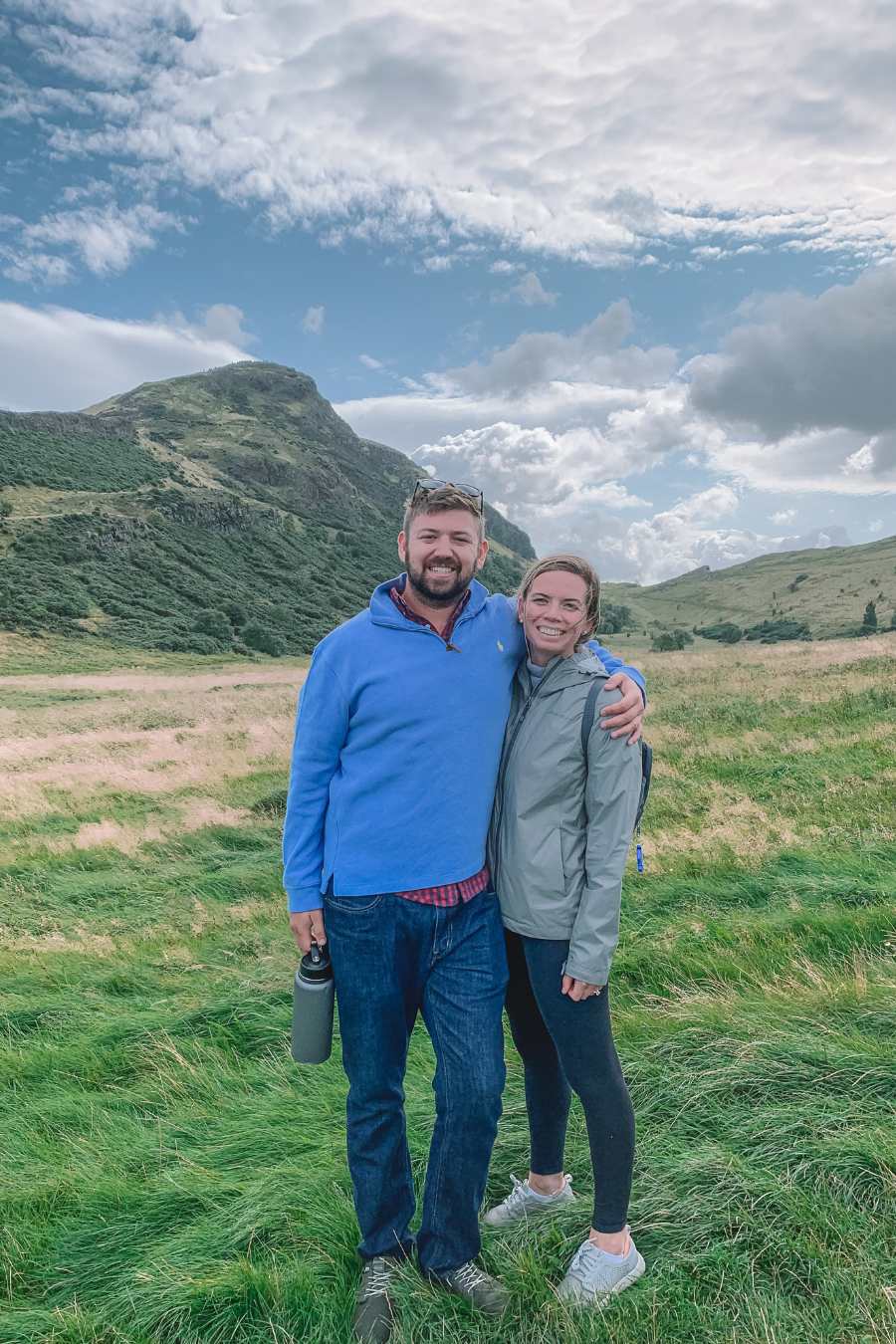 Loch Ness, Glencoe and the Highlands
This is a 12 hour day trip that will take you through the beautiful Scottish Highlands and up to Loch Ness. You'll also pass by Stirling Castle on the way.
Loch Lomond, Stirling Castle and the Kelpies
Delve into the world of William Wallace and Robert the Bruce on this historical day trip through Scotland.
Glenfinnan, Glencoe and Mallaig
This is a great trip to see some of the Scottish Highlands and also discover another famous location from the Harry Potter movies. The Glenfinnan Viaduct with the steam train crossing is where famous shots of the Hogwarts Express were filmed. Whether or not you are a Harry Potter fan, the views are simply stunning.
St. Andrews and the Fishing Villages of Fife
This trip is perfect for travelers to see the coastline and any fans of golf. You can pay homage to the oldest university in Scotland as well as play a round on the Old Course which is one of the most famous golf courses in the world. Make sure to book your tee time plenty in advance!
Transportation in Edinburgh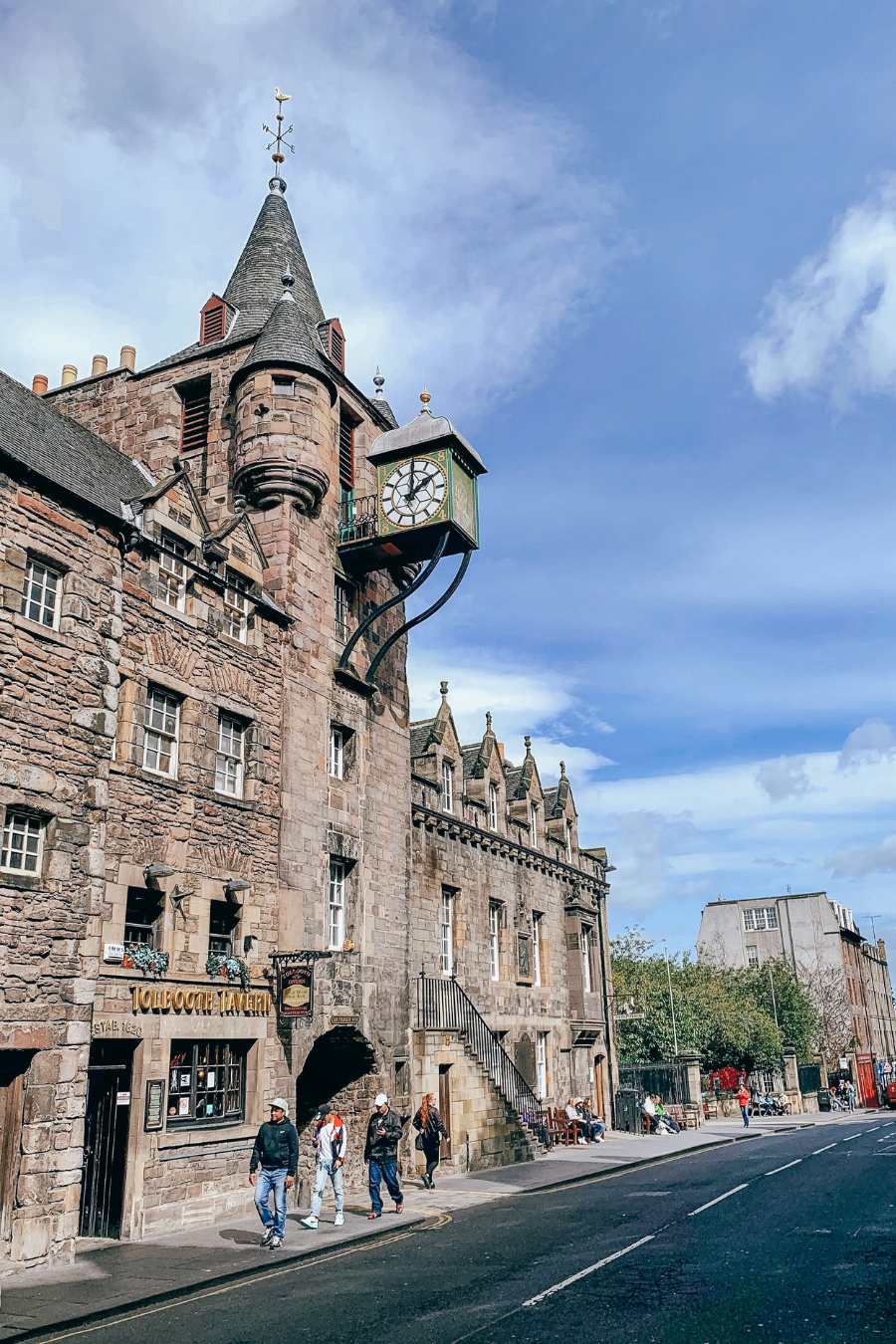 Public transposition
Trams and buses are very easy to use in Edinburgh! Download the Transport for Edinburgh app to see the latest transport times and fares.
Walking
Walking is a great option in Edinburgh once you get to the city center. It is possible to walk between all of the major sites.
Uber and FreeNow are available in Edinburgh. Typically FreeNow will be the cheaper option, so make sure to check the pricing on both before ordering!
Safety in Edinburgh
Typical crimes against tourists are theft and pickpocketing, especially in crowded tourist areas. Always stay alert when walking and keep your belongings safely zipped on your body. For example, never put your phone or wallet in your pocket without a zipper or flash expensive jewelry.
Make sure to purchase travel insurance with World Nomads before your trip to cover any incidents!
---
We hope this Edinburgh city guides helps plan your trip to this beautiful and historic city! Let us know in the comments which ones of these are your favorite or if we are missing any top things to do in Edinburgh. Happy traveling!