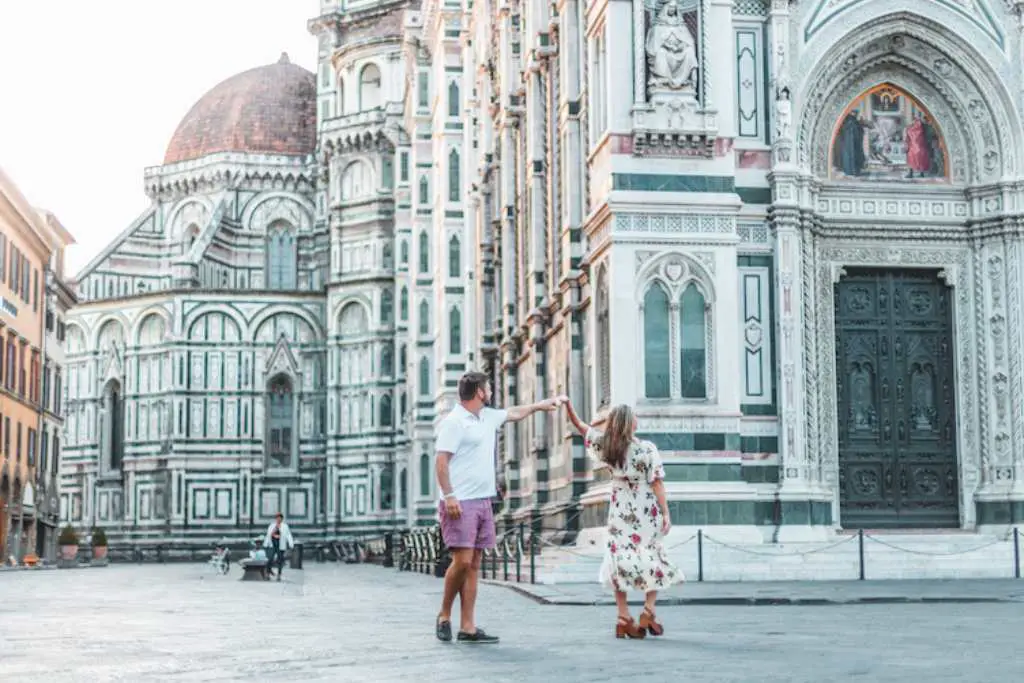 Florence, Italy is our favorite city in the world and there is something there for everyone to do. As much as you may want to do everything under the Tuscan sun while visiting Florence, it is impossible to tackle it all in one trip to Florence unless you spend months living there! We get asked regularly what are the can't miss things in Florence and we narrowed it down to this list of our favorites.
This is a different list than what you will read on other blogs or TripAdvisor. Seth lived in Florence for two years and we have been back there together multiple times. We have a unique perspective compared to other travelers who have just been there for a week. While some of these top things to do in Florence will seem very particular, they are truly our favorite.
For a more detailed list of things to do in Florence, read our complete city guide!
Can't miss things to do in Florence
Watch the sunset at Piazzale Michelangelo
The sunset at Michelangelo is truly one of the most magical things you can do in Florence. Pick up wine and cups from the Conad grocery store on the way to the Michelangelo viewpoint. Get there early to claim space with your group to watch the sunset over the beautiful city. This is truly a must do thing in Florence any time of the year!
For an even more unique experience, go a bit farther up from Michelangelo and watch the sunset from the steps of Abbazia di San Miniato al Monte.
Eat a sandwich from Pino's
Pino's Sandwiches is the best shop to grab lunch in Florence. Not only is everything on the menu beyond delicious, Pino and his family make every one of their customers feel like they are also family!
For more places to eat, be sure to read our ultimate Florence food guide.
Drink a dragoon from Kikuya
If you are looking for a night out on the town, this is a unique must do thing in Florence that is not on other lists! A dragoon is an over 10% beer served at Kikuya Pub that is guaranteed to make you feel tipsy after drinking. Please note, you only need to drink one of these! More than one will leave you overserved.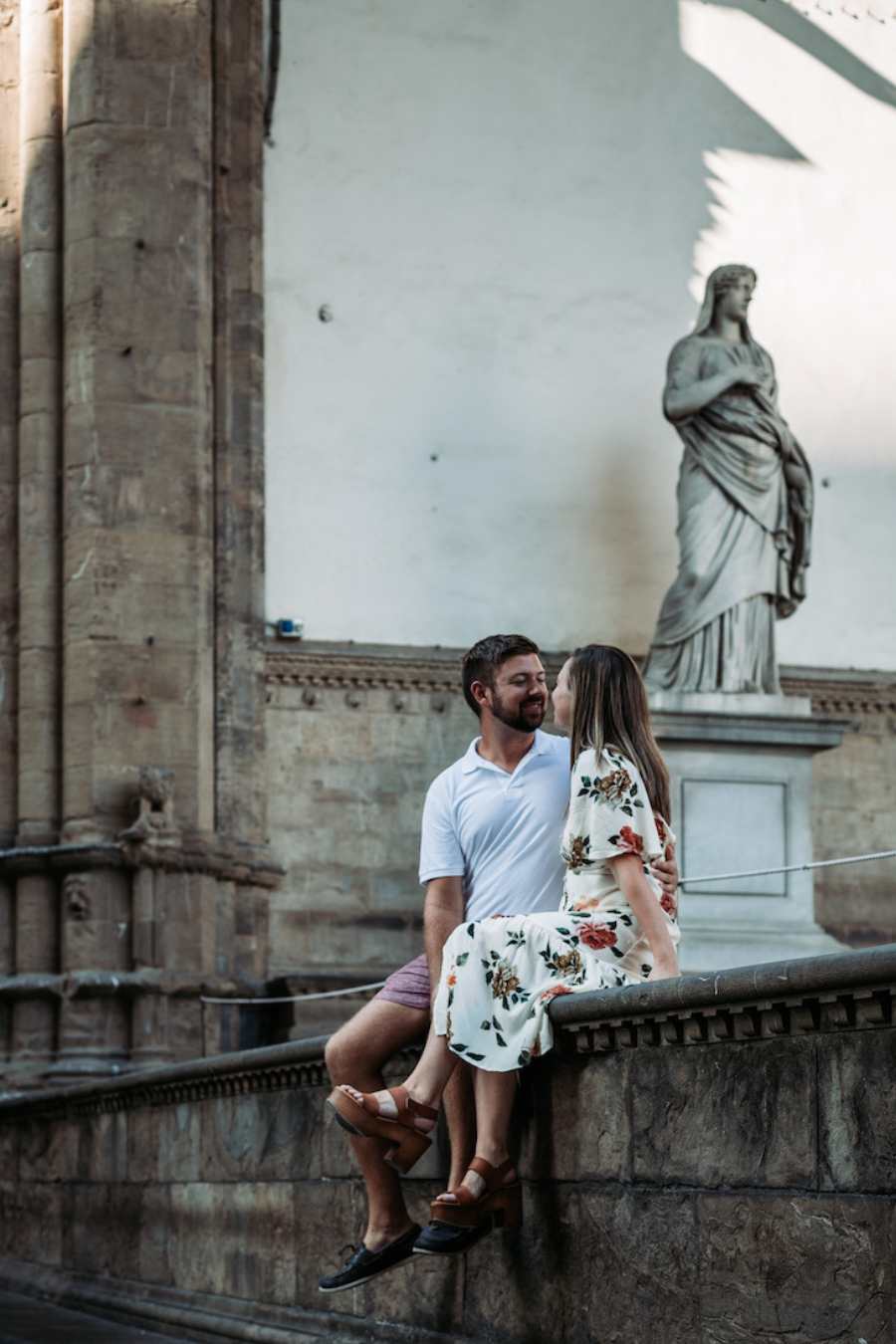 Fill up with frizzante water from the fountain
Did you know there is a frizzante fountain literally in a piazza? Head to Piazza della Signoria (also our favorite piazza) to fill up your water bottle with pure Italian fizzy water. The water station is right behind the big fountain with the statue of Neptune. We stop here multiple times a day for a taste of that refreshing water!
Eat coccoli from La Ghiotta
Coccoli is a florentine appetizer made with delicious fried dough, stracchino cheese and prosciutto. La Ghiotta is a small local restaurant that simply makes the best coccoli in Florence. We love every dish served here!
Use code JLJ10 for 10% off all eSIM purchases.
Do a daily lap around the Duomo
Typically the first thing we do when we arrive back in Florence is walk around the Duomo. There is truly nothing like this historic cathedral and it will leave you speechless every time. If you have not climbed the Duomo and Bell Tower, then that is a must do in Florence at least once. It is not necessary to do each time you go back to the city even though the views are absolutely epic. For Duomo views without needing to climb the towers, grab a cocktail from the rooftop bar in Hotel Cavour.
Try the truffle gnocchi from Osteria Santo Spirito
We are drooling over here thinking about this mouth watering dish. The truffle flavor mixed with whatever else they put in this sauce tossed in perfectly made gnocchi is out of this world. Osteria Santo Spirito is also one of our favorite restaurants! This gnocchi dish is very rich so we recommend getting it to split for the table so everyone can have a taste.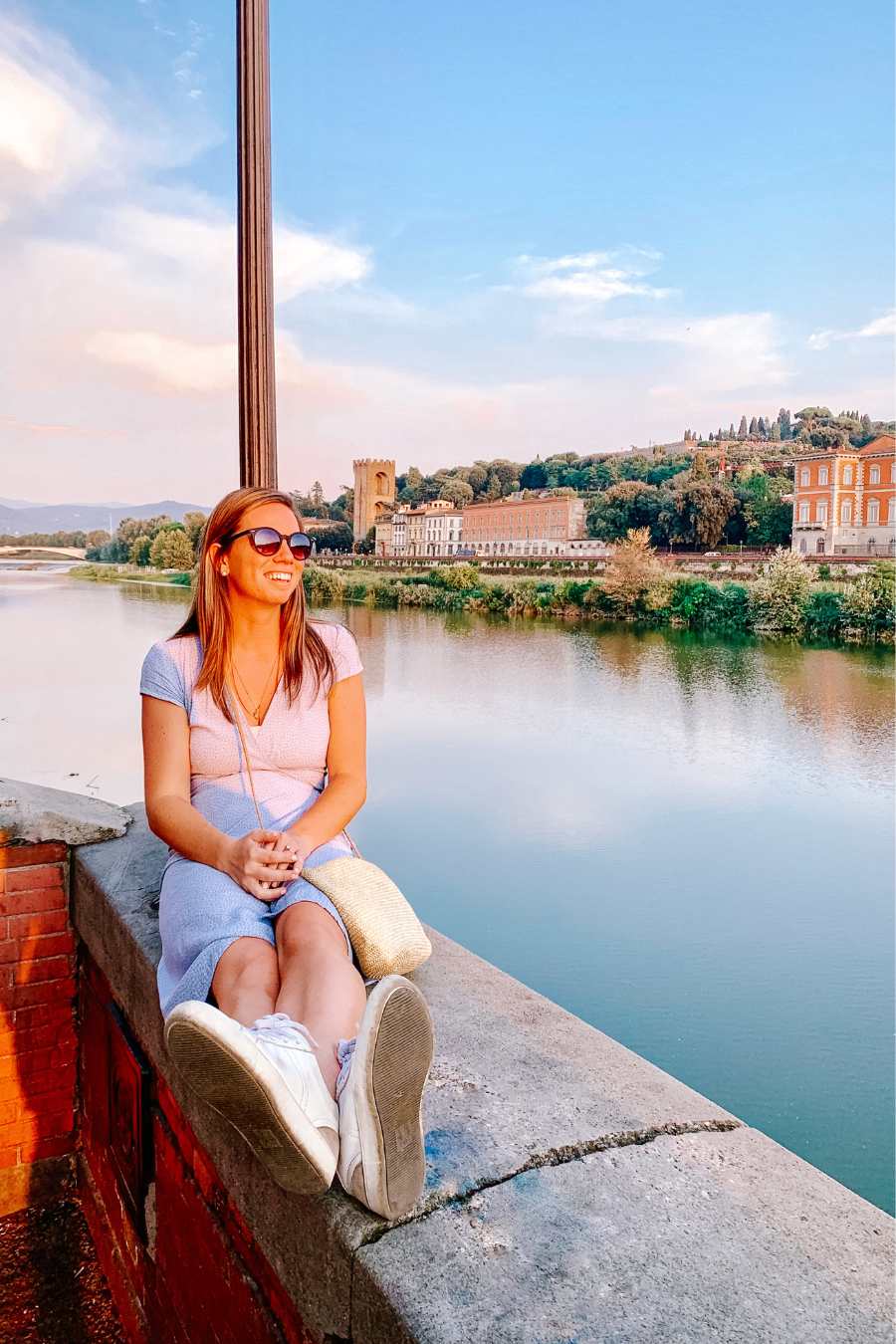 Eat Gelato from Gelateria La Carraia and walk along the Arno
There are gelaterias all over the city but La Carraia one is the best. We love to grab gelato from here and walk along the Arno.
Maddy's flavor choice = one scoop caffe, one scoop chocolate
Seth's flavor choice = one scoop chocolate, one scoop strawberry
Get the pear pasta from Ristorante I Tarocchi
This is one of the best pastas made in Florence and we go back to get this everytime we visit. If going with a group, you can order to share so everyone gets a taste! Ristorante I Tarocchi is also the perfect location to stop in for dinner after sunset at Michelangelo.
Walk through Mercato Centrale Firenze
The central market in Florence is so unique compared to any other city in the world. We love to take some time to browse and observe all of the different small businesses working there! Make sure you are hungry while you are there because you will want a taste of all of the unique food stands.
---
We are truly obsessed with this city and as said before, this is a unique list of the must do things in Florence. It is impossible to see and do everything possible in just a few days in Florence! Be sure to prioritize your itinerary based on your personal travel style and interests.