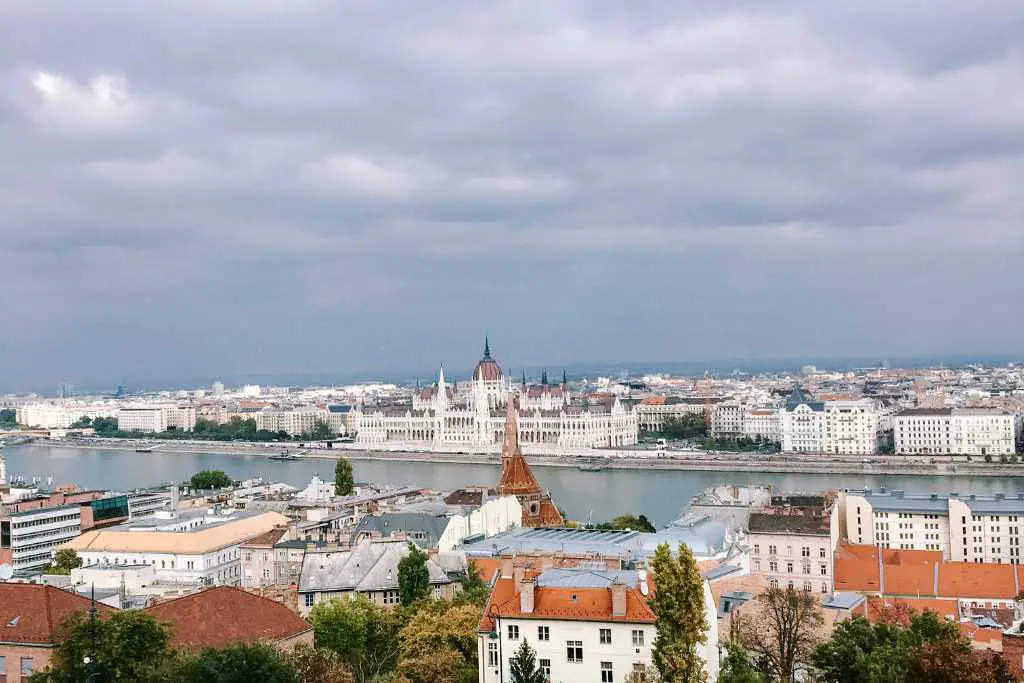 Budapest is filled with so much history, delicious food, beautiful architecture and the famous ruin pubs. Situated on the Danube River, the capital city of Hungary is a must visit. As an added bonus, Budapest is also one of the most budget-friendly cities to visit in Europe! This complete city guide will tell you where to stay, eat, drink and explore in Budapest.
Best time to visit Budapest
The best time to visit Budapest is in the spring and fall as the weather will be mild and it tends to be less touristy. If you go during the peak summer months, you may pay more for your visit and it will be more crowded.
How to get to Budapest
The main airport for Budapest is Budapest Ferenc Liszt International Airport (BUD) and is accessible by a direct flight from JFK. Budapest Airport is also a hub for a few of the cheap European airlines making it a great destination to add to any trip to Europe.
We love mixing Budapest with one of our favorite ten day trips. Our Europe beer route includes Munich, Prague and Budapest. Read all of our favorite 10 day Europe trips here.
Rideshare companies were banned from Hungary which makes airport transfers slightly more difficult. Luckily there is an app called Bolt that functions in much the same way. It works with the local taxis to schedule a ride.
Currency and Tipping
Budapest uses the Hungarian Forint (HUF). With affordable housing and cheap food and drinks, Budapest is a great city to visit while traveling on a budget. Typically in Budapest a beer costs around $2 and the average cost of a meal is $6.
It is polite to tip 10-15% in Budapest. It is also important to remember to tip concierge or other services as well as food/beverage services.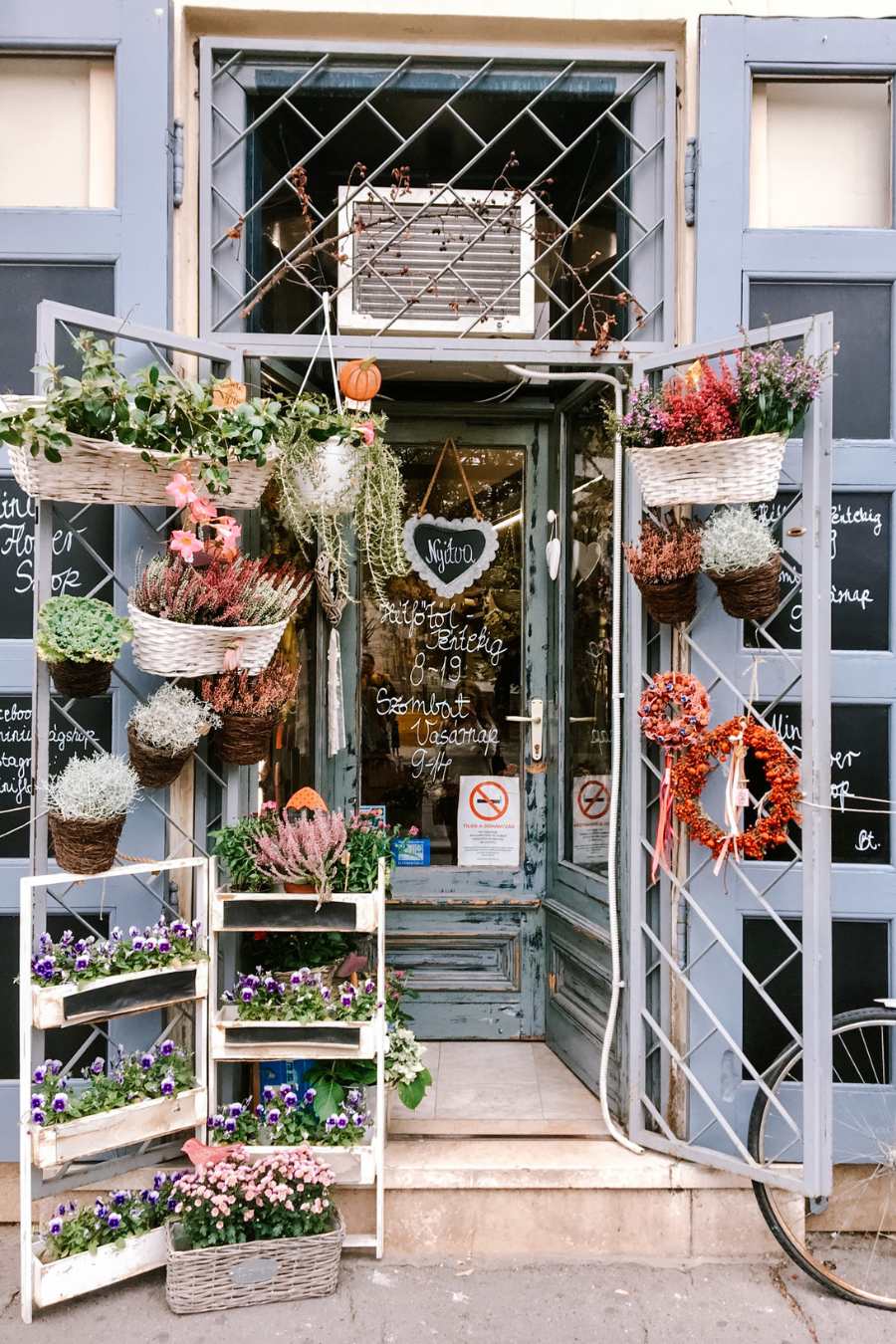 Where to stay in Budapest
Budapest tends to be a much less expensive city to visit for housing granting plenty of options for any type of traveler.
Homestays and Rental Options
There are tons of rental properties available on Airbnb. Depending on your budget and group size, this may be a better option than a hotel or hostel.
Boutique hotels
A short walk from the Oktogon Metro station and the National Opera House, this 5 star hotel is the perfect luxury stay while remaining walkable to several ruin pubs.
This 19th century freemasons palace turned 5 star hotel is in the heart of Budapest next to the main train station and features a beautiful rooftop terrace where you can enjoy a nice meal or cocktail.
Mid-range hotels
This hotel has a delicious restaurant with a show kitchen and is located just off of the Danube River.
This centrally located hotel features a nice rooftop and the potential to have a balcony with your room.
Budget hostels
This hostel is steps away from the famous Szimpla Kert and has a great common room to grab a beer and meet other travelers.
Another great option for a budget traveler that is centrally located near ruin pubs.
Featuring a shared kitchen and a rooftop bar, this hostel caters to travelers planning to explore Budapest's extensive nightlife scene.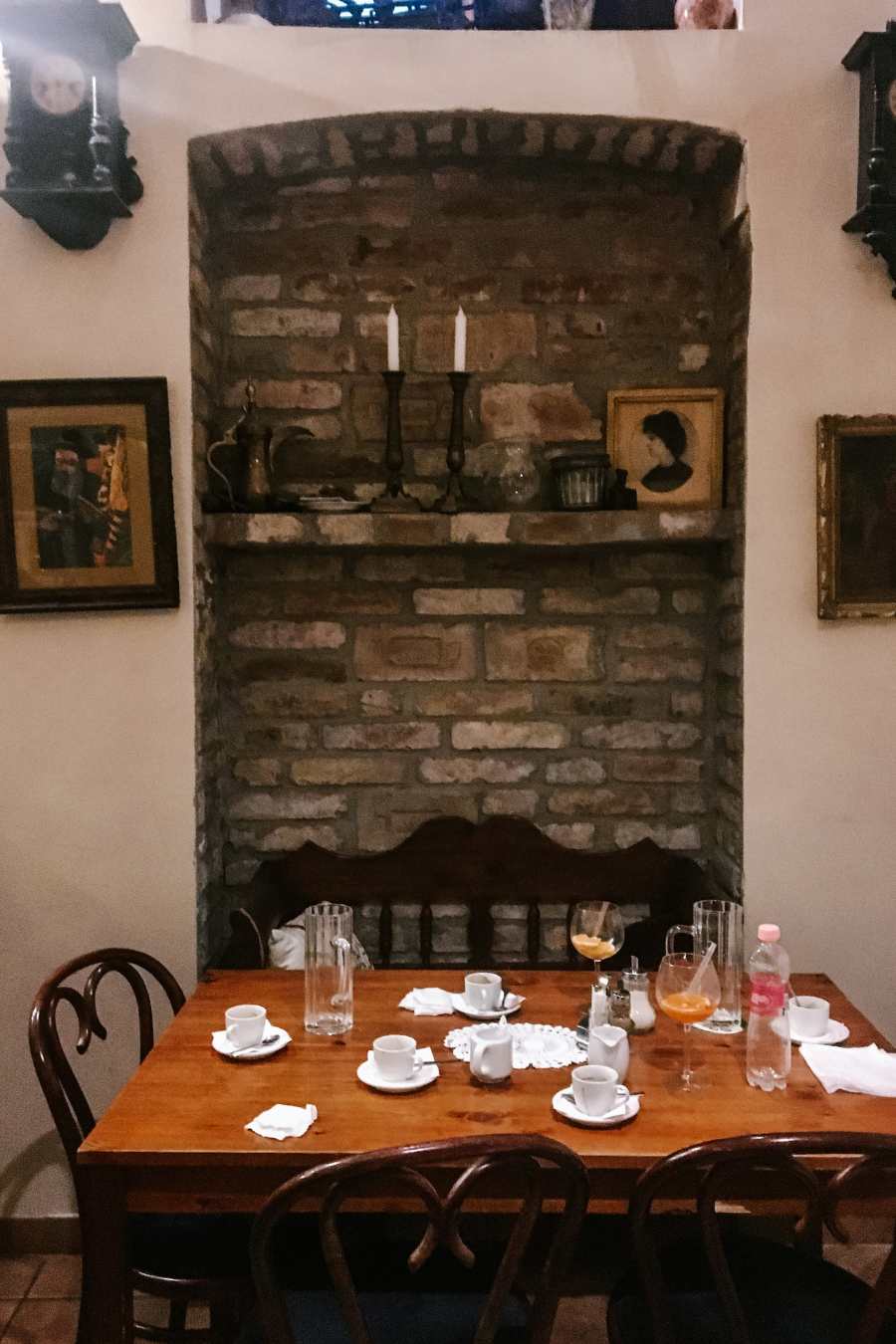 Where to eat: The best restaurants in Budapest
Pro-tip: Save all of these recommendations as a list in your Google maps so you can easily find them later!
This small restaurant is the perfect place to grab a bite especially if you are bouncing around between the ruin pubs in Seventh District.
This food truck market is located next to the famous Szimpla Kert. With several trucks on rotation this is a great place to go if your group is indecisive on what they want to eat.
This ruin pub is a great place to grab a bite to eat. Stop in at lunch to take advantage of the cheap lunch specials.
This is a great place to grab a meal after exploring the central market as it's located on the second floor.
With several locations in Budapest, this is a great place to go for an all you can eat and drink meal with friends.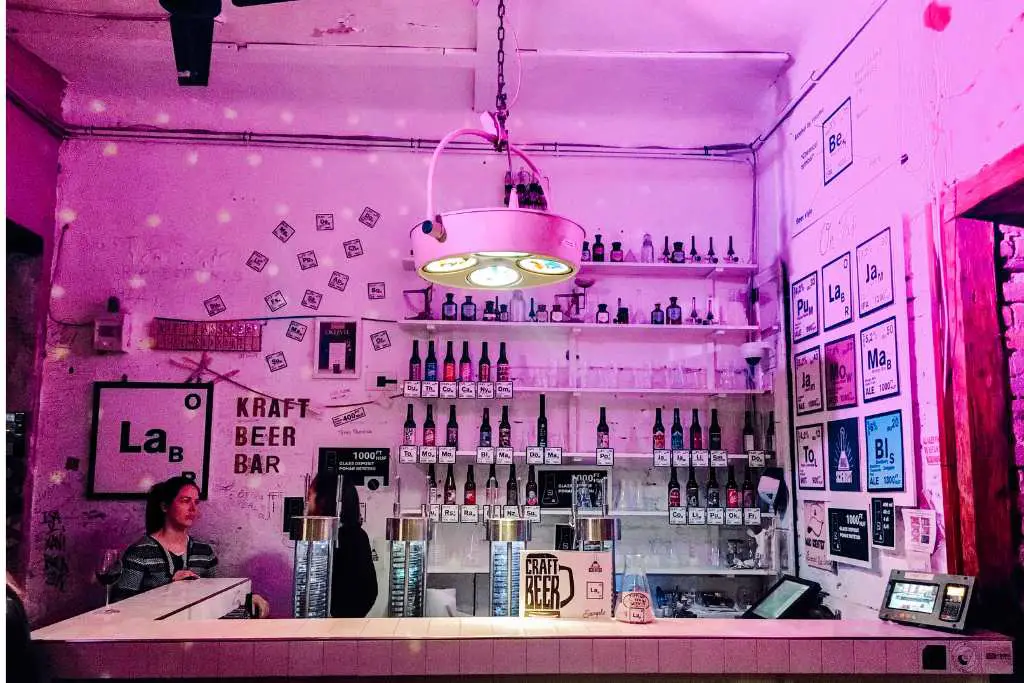 Where to drink: The best ruin pubs and bars in Budapest
The most famous ruin pub in Budapest, this bar features many different areas and eclectic furniture. This is a must visit when in Budapest. On Sundays there is a farmers market here from 9am-2pm.
While in the afternoon this is more of a grab a cup of tea and enjoy a game of chess, come nighttime this turns into a proper bar with a very diverse crowd.
This ruin pub is situated in an entire 7 story apartment building making it the largest ruin pub in Budapest.
If visiting Budapest in the warmer months, this garden ruin pub is the perfect spot to enjoy a drink on a nice day.
This more modern ruin pub features large screens for watching sports as well as an area where customers can play laser tag. It is basically an adult playground!
This is the ruin pub for you if you are looking for a place to play some games. On the ground level there is a nice courtyard for outdoor drinks. Then meander underground to the labyrinth of rooms with different games from foosball to pool as well as an area with a DJ.
Grab a cocktail with a view here with a rooftop bar featuring igloos in the winter.
Budapest is known for its craft beer scene so head to Jonas to sample the extensive menu.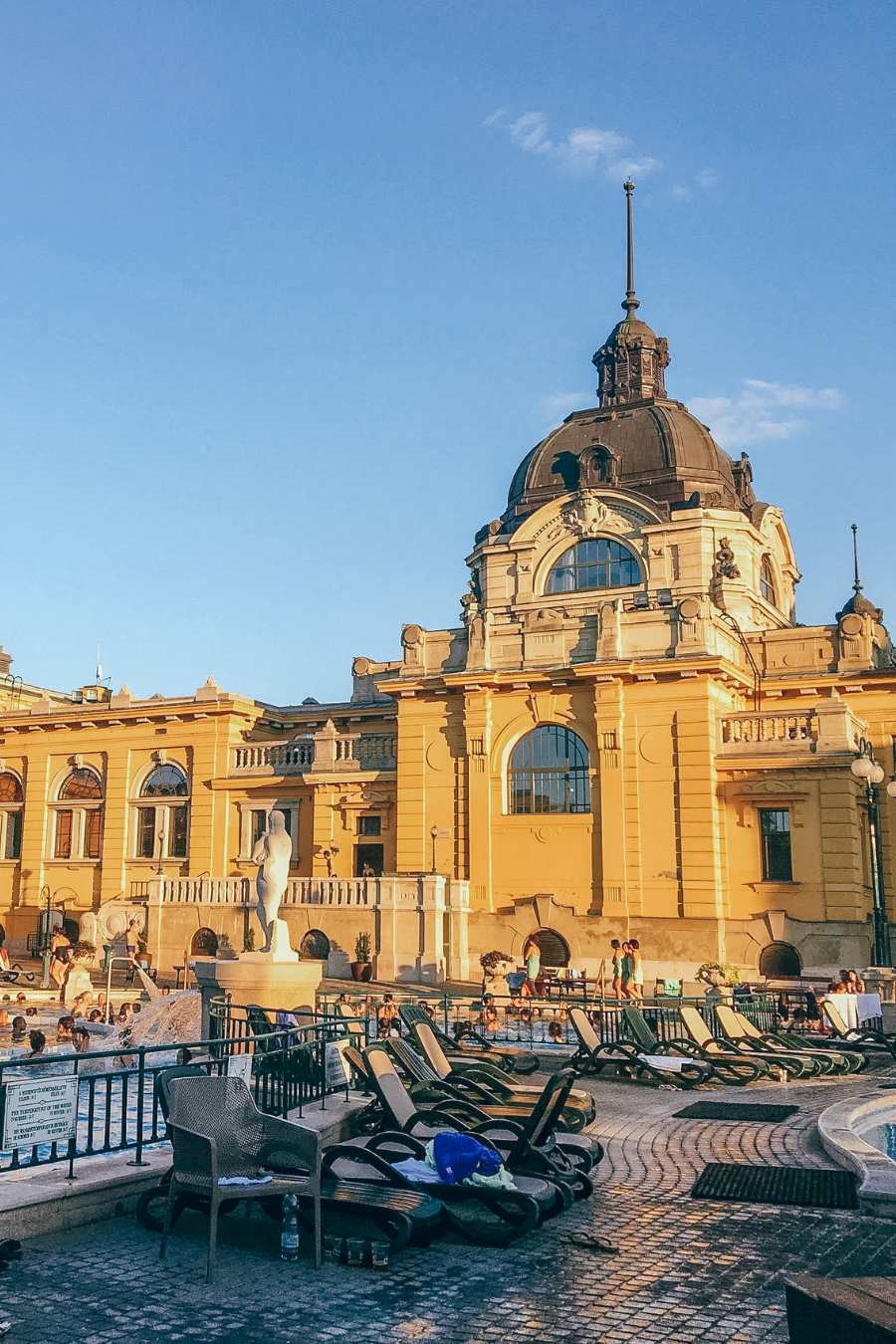 Things to do in Budapest: The best sites and museums
This beautiful building situated on the Danube River is home to government offices. It is possible to purchase a ticket to tour part of the building as well.
This square is situated between two museums and features statues commemorating the chieftains said to have made the original trek from Asia and settling in what is now Budapest.
This basilica is one of the most important religious buildings in all of Hungary as it is where the right hand of the first king of Hungary Stephen resides. Visitors can also climb up to the top of the dome for a view of the city.
Visit these Turkish baths with three outdoor pools as well as multiple indoor pools, steam rooms and saunas. If you would like to get a massage it'll cost you extra upon entry. You can spend hours exploring the different baths and architecture of this historic building!
Use code JLJ10 for 10% off all eSIM purchases.
Named after the Fishermen Guild who were tasked with defending this portion of the city's walls in medieval times, this platform now offers beautiful panoramic views of Pest and Margaret Island. You can either walk up or take the funicular to the top of the city to explore this area.
This memorial of shoes is a haunting tribute to the thousands of Hungarian Jews who were lined up on the river, told to remove their shoes and then shot in the back to have their dead bodies float down river and out of the city.
First completed in 1265 this was the home to Hungarian royalty. You can take the funicular up to the top of the city to explore this castle!
These wine cellars are located beneath Buda Castle.
This park is now home to the communist statues that used to be placed throughout the city during the communist era.
This is one of the largest synagogues in the world outside of Israel. At the beginning of WWII, this was a shelter and now features a statue of a tree with the names of some of those killed during the war.
This market is home to many food stands on the ground floor and restaurants on the second level.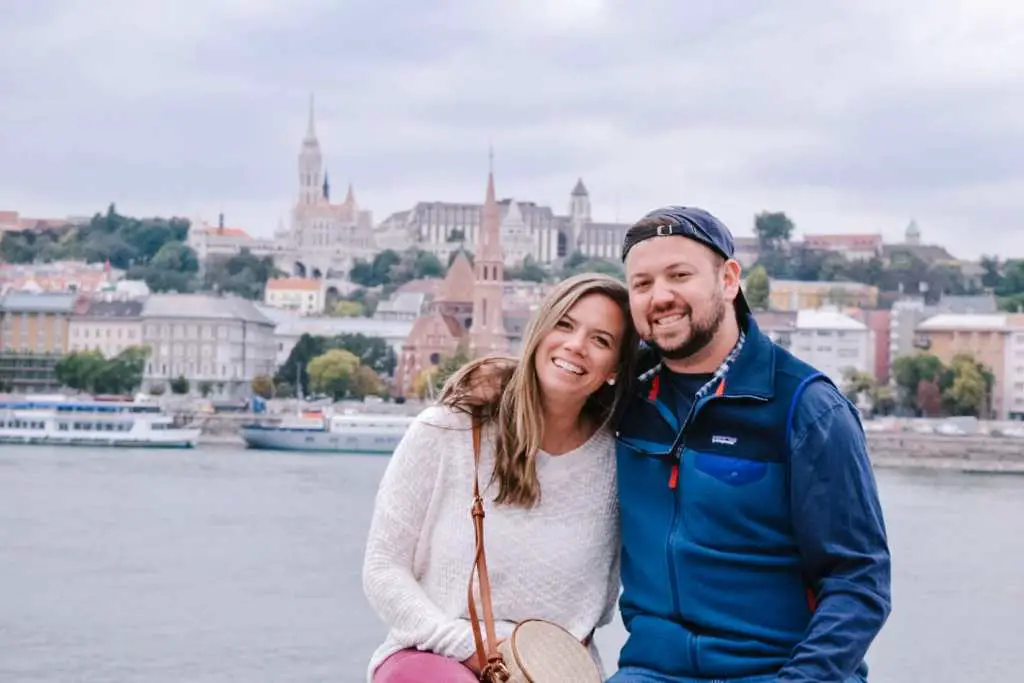 The best day trips from Budapest
Bratislava Day Trip
This 10 hour day trip takes you to the capital of Slovakia. Take in epic views and see beautiful castles while exploring beautiful Bratislava.
Budapest to Lake Balaton
Venture out of the capital to explore the beautiful Lake Balaton and take in the beauty of nature.
Budapest Evening Sightseeing Cruise
Take in the beauty of both Buda and Pest from the Danube and enjoy a nice meal and drink.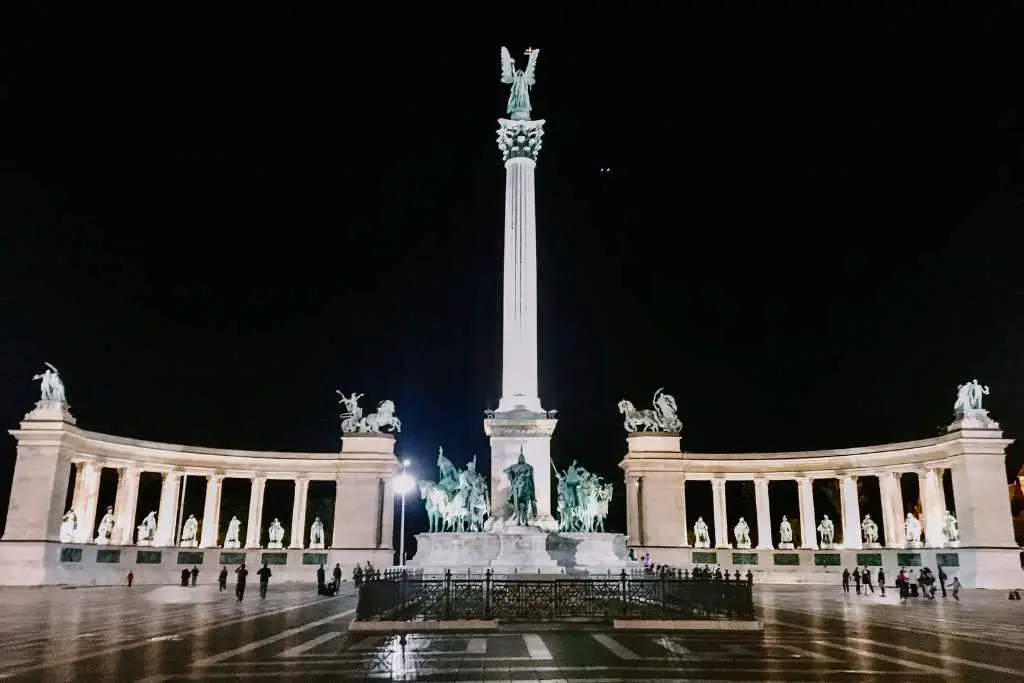 Transportation in Budapest
Public transposition
Budapest public transportation consists of buses, trams, and a metro. These systems provide ample options to get around. Make sure to always validate and keep your ticket when riding the public transportation! The police will randomly check that you have your ticket to make sure that no one is riding for free.
Walking
Walking is a great option in Budapest once you get to the city center. It is possible to walk between all of the major sites.
Jolt is the main rideshare available in Budapest.
Safety in Budapest
Typical crimes against tourists are theft and pickpocketing, especially in crowded tourist areas. Always stay alert when walking and keep your belongings safely zipped on your body. For example, never put your phone or wallet in your pocket without a zipper or flash expensive jewelry. Pickpocketing is especially common public transportation in Budapest. Be extra careful that your belongings are secured and zipped up.
It is also very common to be offered drugs outside of the bars in Budapest. We do not recommend buying anything of that sort from strangers.
Make sure to purchase travel insurance with World Nomads before your trip to cover any incidents!
Additional resources:
We hope this guide on the best things to do in Budapest helps plan your trip to this stunning and lively city in Hungary! Let us know in the comments your favorite thing to do in Budapest.