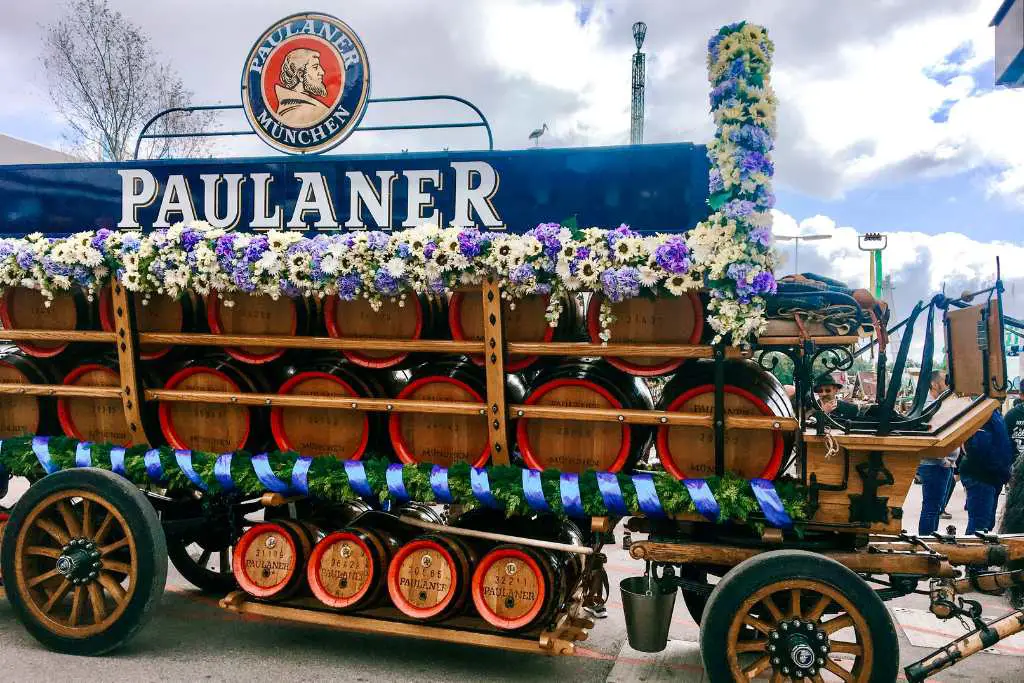 Munich, Germany is the capital of Bavaria and is known for far more than just the famous Oktoberfest. Munich is home to several major beer festivals, some of the most famous German beer houses, beautiful architecture, the English Garden and European history. While Oktoberfest is a must-experience event at some point, there is so much more to do in Munich than attend this festival. This complete city guide will tell you where to eat, drink and explore in Munich!
Best time to visit Munich
Unless you plan to go to Oktoberfest, the best time to visit Munich is mid February to May. During these months both the Strong Beerfest and Springfest occur. Springfest is known as Oktoberfest's little sibling. You will also avoid tourist peak season during this time!
Oktoberfest occurs mid-September to early-October. If this event is on your bucket list, this is the perfect time to plan a trip to Munich!
How to get to Munich
The main airport for Munich is Munich Airport (MUC) and is easy to reach on a direct flight from the East coast of the USA. While there are rideshares and taxis to take you from the airport to the city center, it is very simple to take the train from the airport directly to the center. Munich Airport is also a hub for a few of the cheap European airlines making it a great destination to add to any trip to Europe.
We have mixed Munich with warmer cities such as Florence and Split, as well as our favorite ten day Europe beer trip including Prague and Budapest.
Read all of our favorite 10 day Europe trips here!
Currency and Tipping
Munich uses the Euro for currency. While some housing (especially Airbnbs) in Munich city center tend to be on the pricier side, in general Munich is actually a relatively affordable city. Typically in Munich a beer costs around 4.25 Euro and the average cost of a meal is 10 Euro.
It is polite to tip 5-10% in Munich and round up to a full Euro instead of change.
Pro tip: for faster service, especially at the beer festivals, order in groups and make sure to tip at least 10%.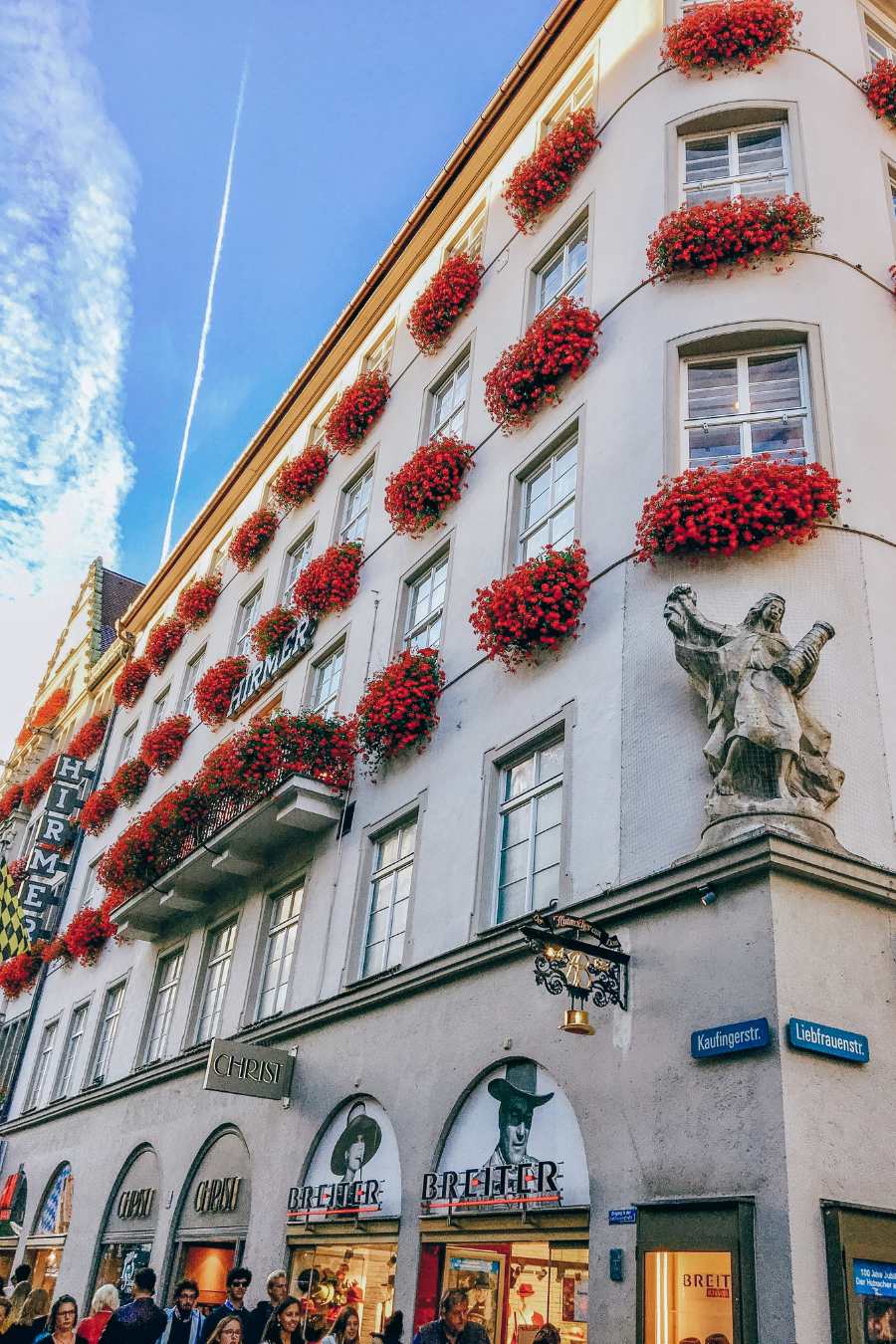 Where to stay in Munich
Munich tends to be a more expensive region to visit for housing but there are still plenty of options for any type of traveler. If you are planning a trip to Munich during Oktoberfest, it is absolutely essential that you book your housing as soon as possible. Housing options book up and increase in price very early during these weeks!
Homestays and Rental Options
Typically when traveling with friends, we opt to book an airbnb but Munich tends to be pricier for these types of rental properties. Depending on your budget and group size, this may be a better option than a hotel or hostel.
Boutique hotels
A short walk from the train station and right in the center of Munich, this hotel features unique rooms that will transport you to farms and mountains.
The woodwork and art in the common areas of this hotel will take you back centuries. With modern rooms and a beautiful courtyard to enjoy your coffee, this is a great place to stay in the city center.
Mid-range hotels
Located between the main train station and Marienplatz, the location of Hotel Bayer's can't be beat.
If you're looking for a centrally located hotel at a great price, then take advantage of the cheaper prices at Buddy Hotel. Be warned that the rooms are rather small but still comfortable!
Use code JLJ10 for 10% off all eSIM purchases.
Budget hostels
This hostel is located near the train station and is the perfect hostel if you're attending Oktoberfest.
Another centrally located hostel near the grounds of Oktoberfest and not far from Marienplatz.
A little further out located near the second largest train station in Munich, this hostel offers a rooftop bar with nice views and is still within a 30 minute walk of the center.
If you want to experience Munich but also enjoy some nature, this campground just under 4 miles from the center may be more your speed. Enjoy the Beergarden or chill out zone and take in some time in nature. Important note: if you do not pay in advance, they only accept cash upon arrival.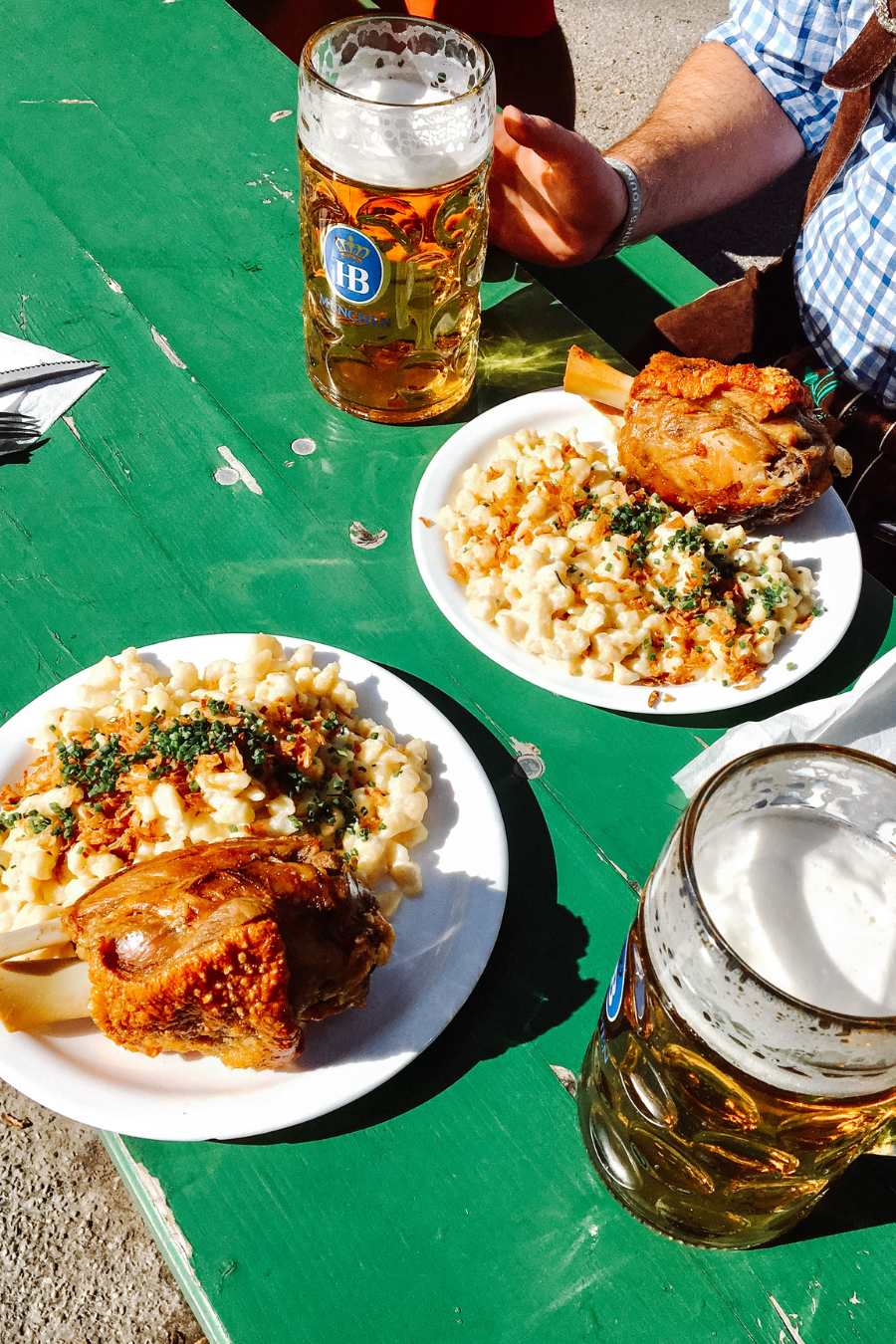 Where to eat: The best restaurants in Munich
Pro-tip: Save all of of these recommendations in your google maps so you can find them later!
Just steps from the famed Marienplatz, this world famous beer hall and eatery is a must on any trip to Munich.
Dine on traditional Bavarian cuisine in this large cellar restaurant with beautiful ceilings located right in the center of Munich.
This is another great spot to enjoy some delicious food and Paulaner beer.
Located just north of the train station, this is another Bavarian staple and great place to enjoy the festivities of Starkbierzeit.
This is centrally located near Marienplatz and if you go to Munich to try Schweinshaxe (aka Pork Knuckle), this is the place for you. Fun fact: Pork Knuckle is in Seth's top three favorite foods to ever exist!
Located in the heart of the English Garden, this Chinese style Tower is the perfect place to listen to some polka, have a stein and eat some traditional Bavarian food on a nice day. After lunch take a stroll to the river to watch the famous river surfers of Munich.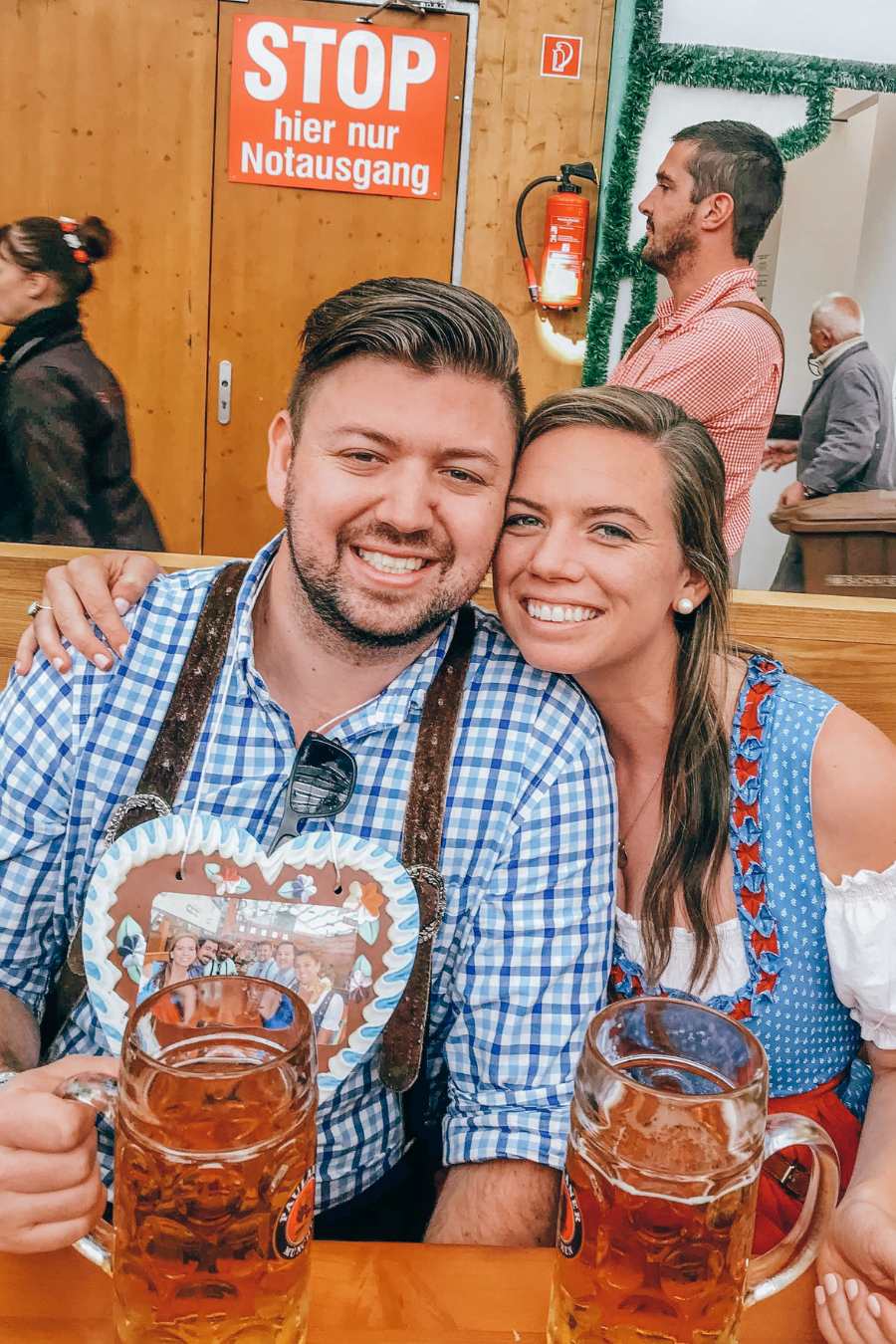 Where to drink: The best pubs and bars in Munich
There are two different routes to go when it comes to drinking in Munich. Our favorite is to bounce around these six original breweries listed below. The other option is to bounce around the numerous bars scattered across the city!
The six original breweries:
Located right near the Hauptbahnhof, this bar/lounge features some pretty interesting decor giving it a major change of pace from the standard beer halls.
As an Annapolis native if there is a Pusser's bar in the world, we have to check it out. This cocktail bar features an extensive Caribbean rum cocktail menu.
The perfect cozy date spot features an extensive cocktail menu and delicious snack menu.
This is a great bar to go to if you're looking to watch some sports and enjoy a game of darts.
Fun bar slightly outside the center that has foosball and other games.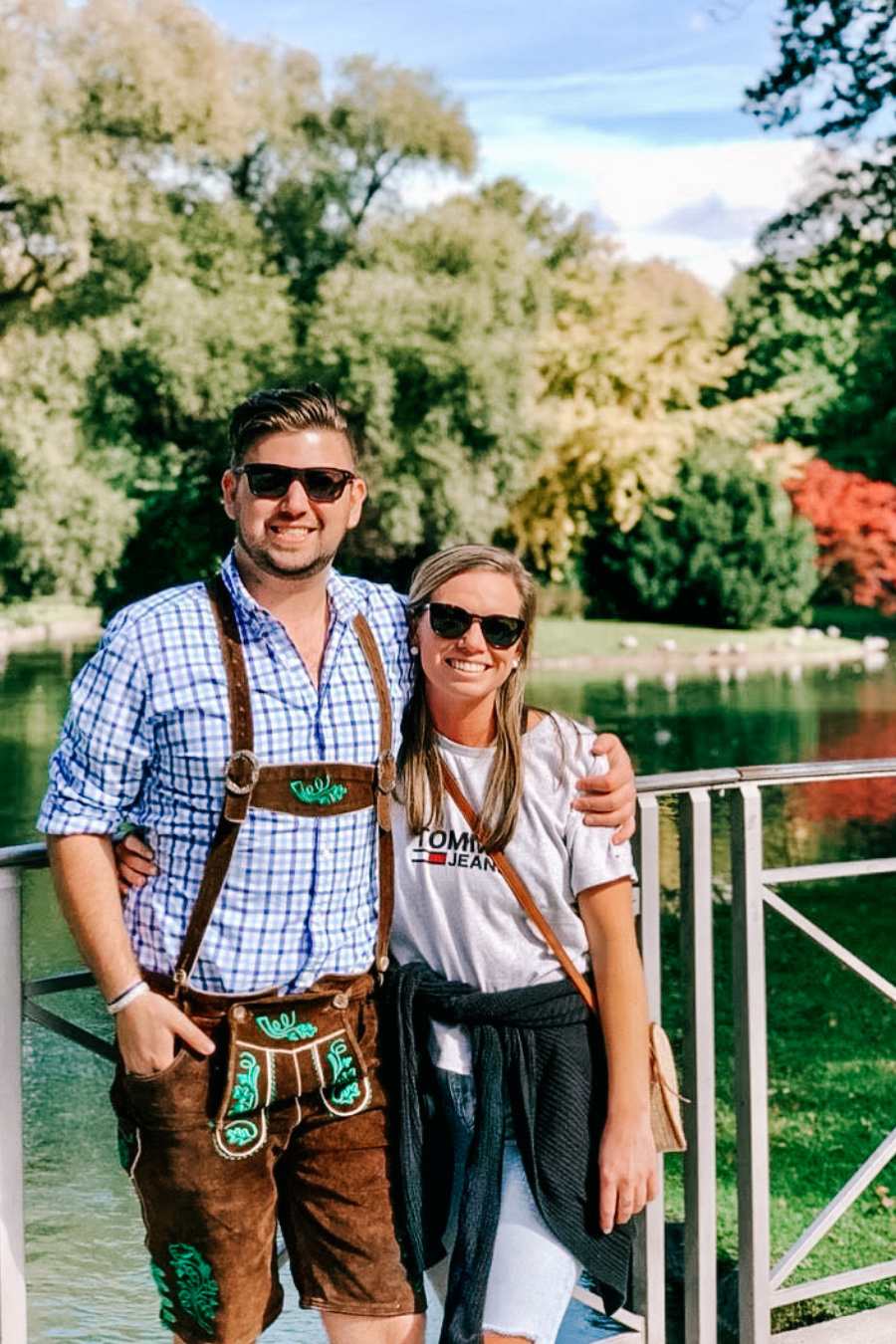 Things to do in Munich: The best sites and museums
This main square in Munich is home to many shops as well as the New Rathaus (City Hall) and the Glockenspiel.
This square is situated in front of the National Theater and has a statue of King Max Joseph. Some say he very strongly resembles the famous actor, John Belushi.
The former royal residence is home to several museums that cost money to enter. However, you can walk through a few of the interior courtyards for free.
Walk down this street from Max-Joseph-Platz to Odeonsplatz and rub the noses of the lions. The more you rub, the more luck you receive. However, if you rub all of their noses you are said to be cursed for life.
This is also the street where the Beer Hall Putsch occurred. That was when Hitler initially attempted and failed to overthrow the German government.
Hitler erected a memorial in Odeonsplatz in memory of the Nazis who died during the Beer Hall Putsch. Those in Germany who didn't want to support Hitler would walk down this street to avoid Odeonsplatz as a silent protest.
Modeled after the famous arched building in Piazza Della Signoria in Florence, this is where a failed assassination attempt on Hitler occurred.
This main square is home to beautiful architecture and daily street performers. Fun fact: The street performers have to acquire a license to permit them to perform here so you are only watching people with talent.
These Italian gardens are located adjacent to Odeonplatz and connect it to the beautiful English Gardens.
This was one of the more unique things that we have done in our travels. When it is cold out Augustiner Keller opens up several rinks to play a form of curling on. It is easiest to call it ice bocce as it is more similar to bocce than curling since there is no target and no one has to sweep.
This beautiful park spans 1.5 square miles and is home to our favorite beer garden called the Torre Cinese. On a sunny day you will find people sunbathing in the nude, playing sports, or just relaxing. Definitely stop at the Chinese Tower for some lunch and a beer.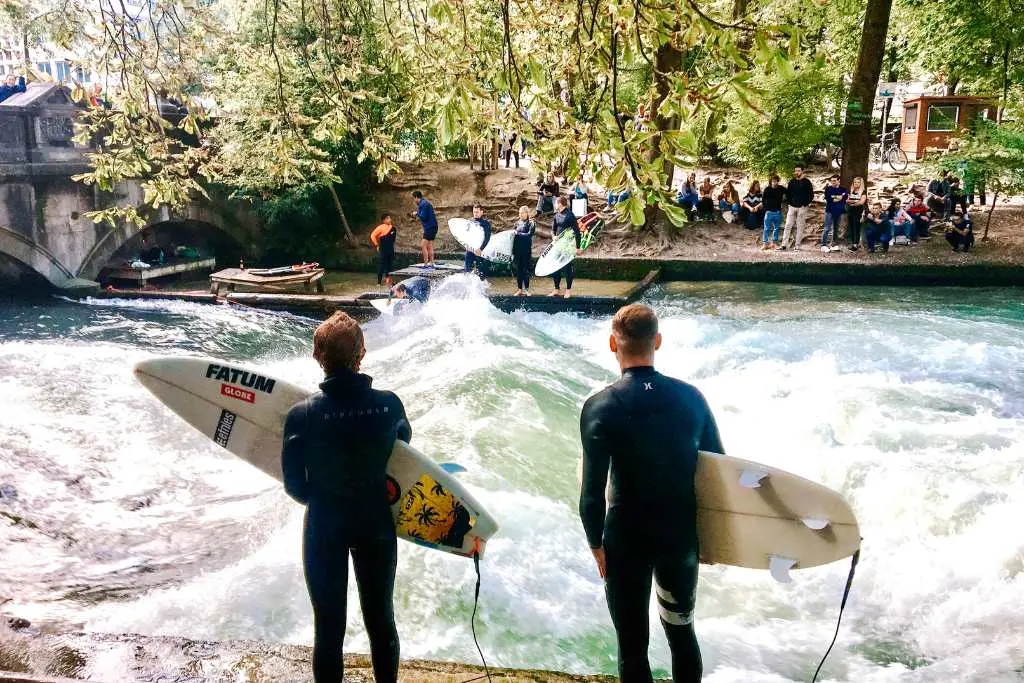 You'll be surprised to hear that Munich has a large surf community since it is a landlocked city. Surfers used concrete to partially block the river creating a permanent wave. Put Dianabadschwelle in your maps to find this location and enjoy watching the surfers.
Although you'll need to take transportation to get here, this palace and gardens are a beautiful place to stroll through.
Home to over 22,000 square meters of space, this farmers market is the perfect place to grab a fresh pastry or some materials for a picnic before venturing into the English Garden.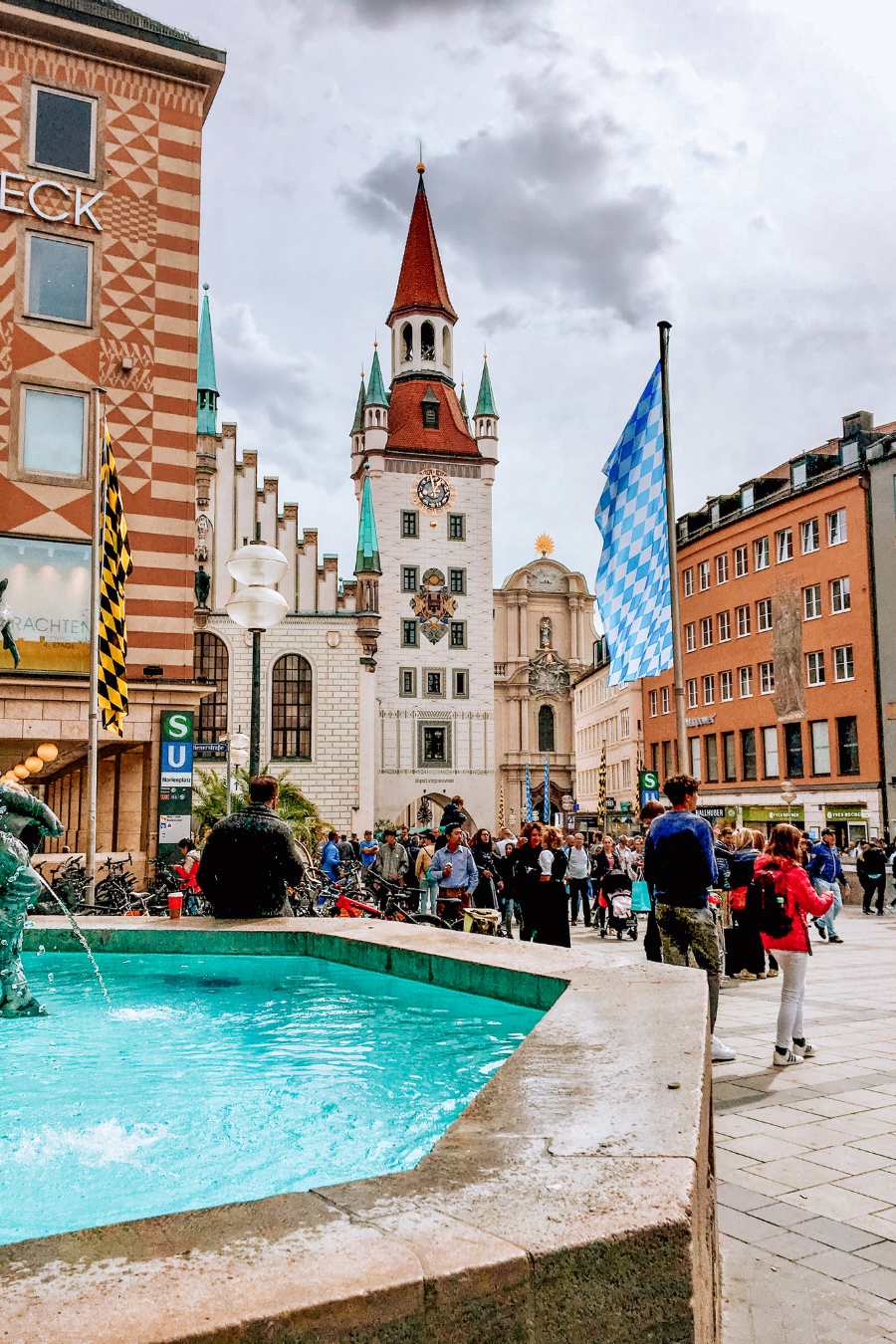 The best day trips from Munich
Neuschwanstein Castle and Linderhof Palace
This 10.5 hour day trip takes you to the famous Neuschwanstein Castle which was the inspiration for Cinderella's castle in Disney World as well as the Linderhof Palace.
Salzburg Sightseeing Day Trip
This 10 hour trip will take you to the beautiful city of Salzburg which is home to the famous Sound of Music.
Dachau Concentration Camp
Venture to Dachau Concentration camp memorial to learn about the atrocities that occurred at this Nazi concentration camp.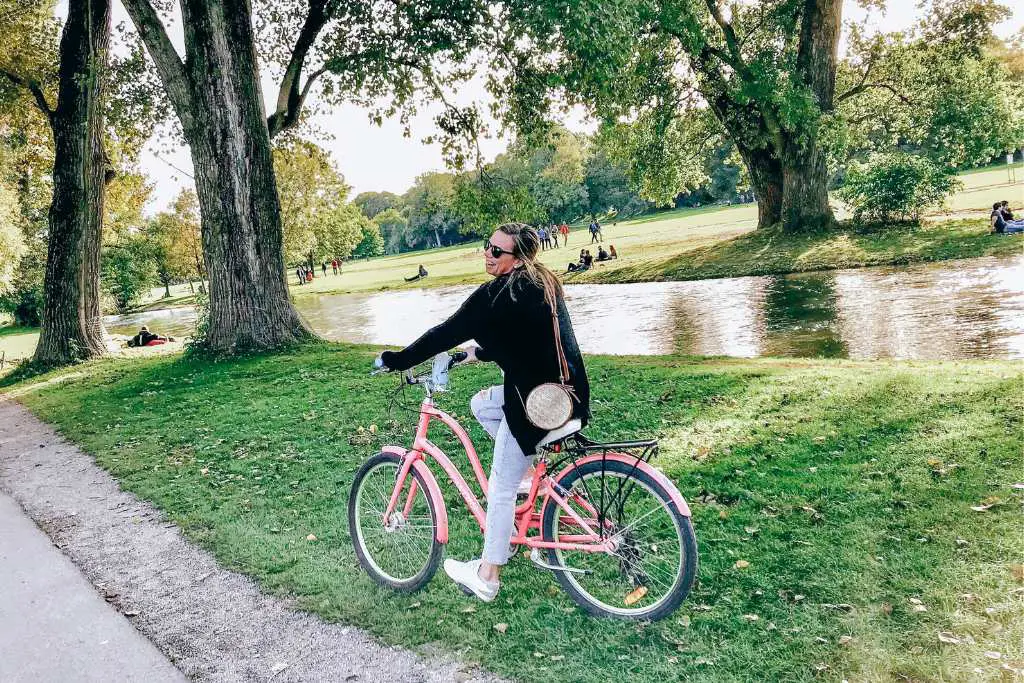 Transportation in Munich
Public transposition
Munich public transportation consists of four pillars: the U-Bahn, S-Bahn, tram and bus. These four systems provide ample options to get around.
Walking
Walking is a great option in Munich once you get to the city center. It is possible to walk between all of the major sites.
Uber is the main rideshare available in Munich.
Safety in Munich
Typical crimes against tourists are theft and pickpocketing, especially in crowded tourist areas. Always stay alert when walking and keep your belongings safely zipped on your body. For example, never put your phone or wallet in your pocket without a zipper or flash expensive jewelry.
Additional resources:
We hope this Munich city guide helps plan your visit to this amazing city! There is so much to do in Munich any time of the year you decide to visit. Let us know in the comments your favorite things to do in Munich!