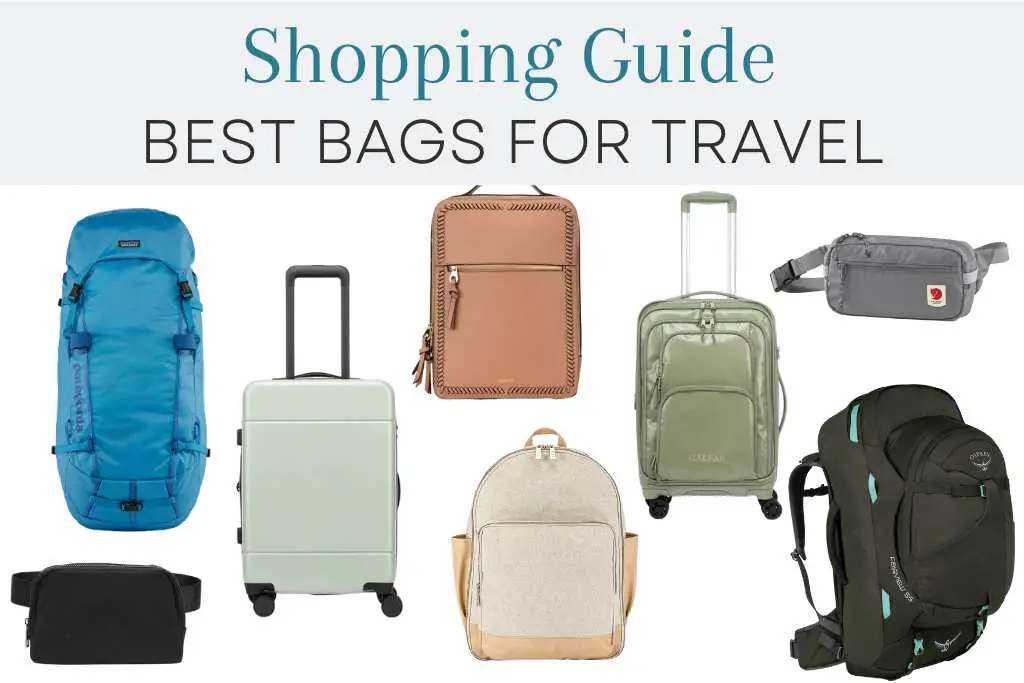 As avid backpackers and travelers, we know how important it is to invest in bags for travel that you truly love and provide the most functionality. We believe that a sturdy travel bag is absolutely worth investing in as it should hopefully last you for years! If you have luggage that you love, it is one less thing to worry about when you plan your next international trip.
Choose a travel bag that is right for you and your trip
Everyone has different preferences when it comes to travel luggage. We love our backpacks and prefer to use those over a rolling bag. A rolling bag can get in the way when trekking through the cobblestone streets of Europe. On the other hand, using a rolling bag takes the stress off of your back and it is much more comfortable to stroll through the airport. Depending on your location and duration of trip, one may make more sense than the other!
Use code JLJ10 for 10% off eSIM purchases.
The best personal item bags for travel
We are huge advocates for investing in a sturdy personal item. It is so important to utilize the space in this bag as it typically is free to have a personal item on a flight. You'd be surprised how much you can really fit in this sized bag! We usually fit extra clothes and toiletry items in this bag to free up more space in your larger bag of choice.
Calpak Terra Laptop Backpack
We have grown to love the Calpak brand and this is our preferred backpack to use as a personal item. It fits so much and can either open at the top or be completely unzipped and opened like a suitcase. It also has a sleeve to slip it on a rolling bag! We can typically fit everything we need for a long weekend trip in this bag alone.
The Backpack BEIS
This is another great option for a smaller backpack and it fits the same amount as the Calpak. You can't go wrong with either, it just comes down to personal style preference.
Osprey Porter 30 Travel Backpack
This is a great backpack for any traveler to use as a personal item because it fits so much and you know you are getting the best quality with investing in an Osprey.
Amazon Travel Backpack (budget option)
This is a cheaper version of the Calpak bag on Amazon. We have heard great reviews and it is a great budget option!
The best travel carry-on backpacks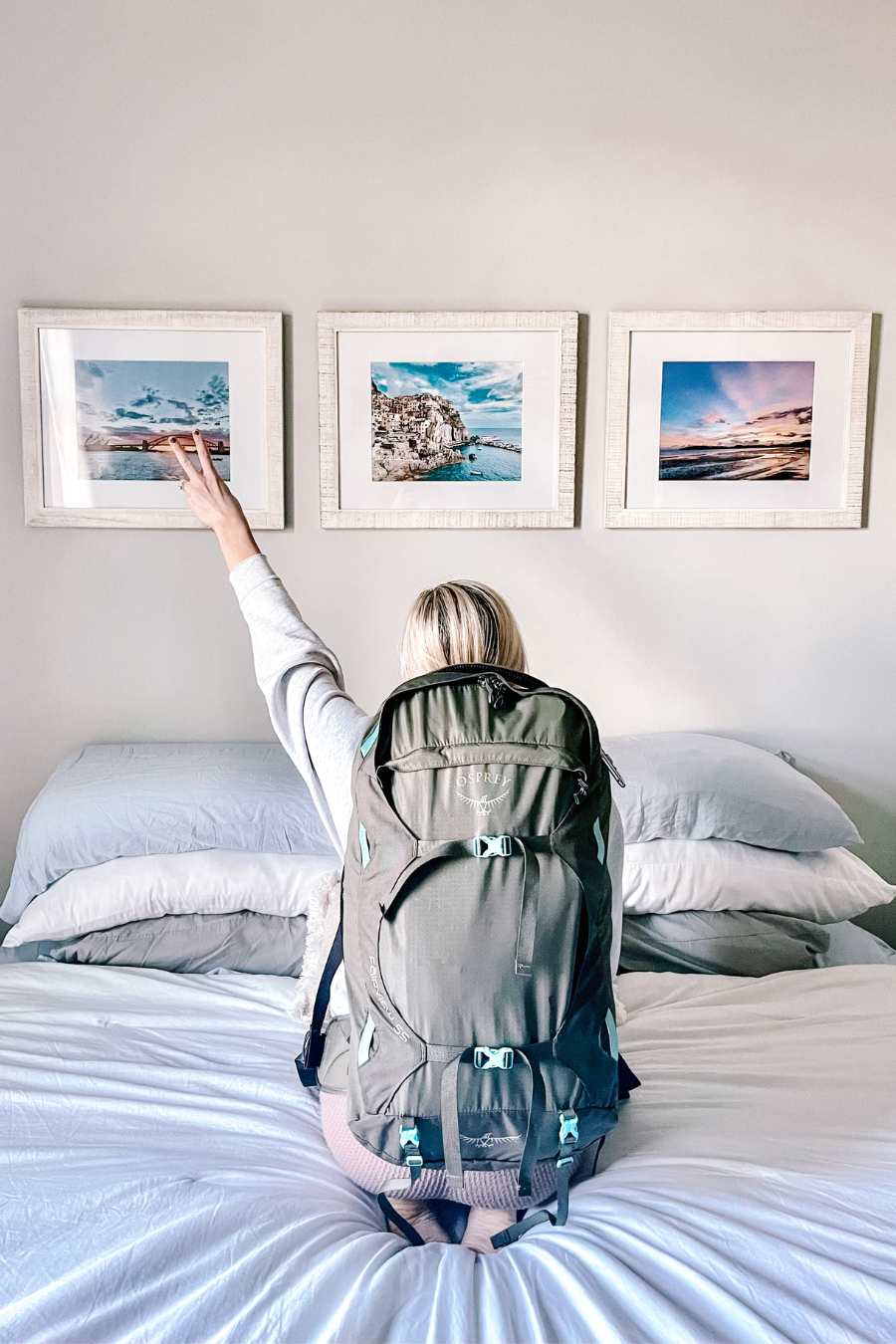 We are very passionate about our favorite travel backpacks and love living out of a backpack! These options have very similar features so again, it comes down to personal style preference and what features are most important to you.
It is important to note that not all travel backpacks are approved as carry-on size. The Farpoint 55 and Patagonia Ascensionist 55L can be brought on as a carry-on which makes them the best travel backpacks in our opinion!
Osprey Farpoint 55
We have used these for years now and they have been literally around the world with us. Somehow they are still in perfect condition! The Farpoint 55 does come with a smaller day bag but full transparency, we ended up ditching those and getting bigger personal item bags that we listed above. The one that came with the 55 was simply too small for our purpose of travel. We still recommend this though as the best travel backpack because the main bag is the perfect size to fit everything you need in a carry-on item.
Patagonia Ascensionist Pack 55L
This Patagonia backpack is the best competitor to the Farpoint 55. It functions similarly to the Farpoint and fits the same amount. They are shaped slightly differently and have a variety of color options so again, the best choice for you comes down to personal preference. We met lots of other backpackers who love this as their main bag for travel!
The best carry-on rolling bags for travel
If you prefer a rolling carry-on bag, there are tons of great options out there for any budget! These are the highest rated rolling bag options.
Calpak rolling bags
Calpak is a trusted travel brand and they have a variety of carry-on rolling bag options. There are also tons of different colors and price points to choose from! You can't go wrong with a Calpak bag and then you can get larger luggage to match if you need it.
Away Carry-on Suitcase
Away is a trusted brand for any sized luggage and they are especially known for their lifetime warranty bonus. If you splurge on an Away bag, you will be set for life with your luggage. There are also tons of unique color options to choose from!
Monos Travel Carry-on
Monos luggage is another tried and true brand to optimize space in a carry-on bag. Again, it is a splurge but the bags are chic, practical and will last you years of travel!
Amazon carry-on option
This is a more affordable carry-on option on Amazon. We have used this one on multiple trips and it is great! If you need a cheaper option, this is a great choice.
The best travel day bags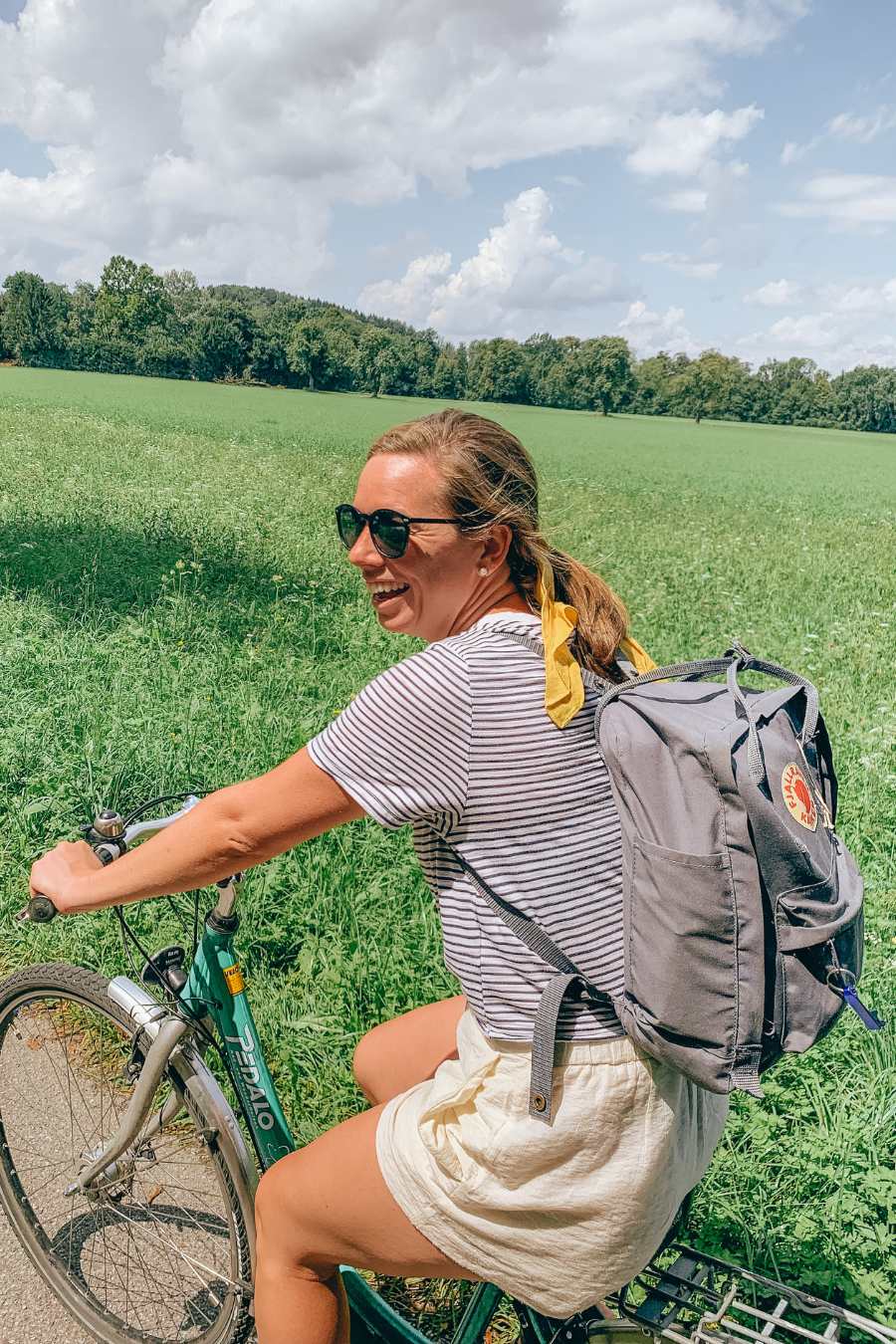 A day bag to carry while you are walking around and exploring new places is an essential travel item! Depending on your travel plans and destinations, you will need a variety of bag options.
Belt bags for travel
Belt bags are such a great bag to carry while you are traveling! They hold all of the essentials and are the easiest to keep safe from potential pickpockets. It is super easy to grab anything you need since it easily and comfortably sits across your body. Belt bags are also great because you can wear them along with your personal item on a flight. They are perfect to hold the essentials like your passport, wallet, headphones, kindle and portable chargers on travel days!
Here are a few of the best belt bags for travel.
Mini travel backpacks
Sometimes you may need a little more space in your day bag and a mini backpack is the perfect solution. These are comfortable to wear all day long and carry all of your essentials. There is also more space in a mini backpack for larger cameras or other travel products that you want with you all day.
Here are a few of the best mini backpacks for travel.
Here are a few other travel essentials we love!
We hope this list of the best bags for international travel helps you pack for your next international trip! Be sure to browse our other travel resources to make sure you have everything you need for your trip.