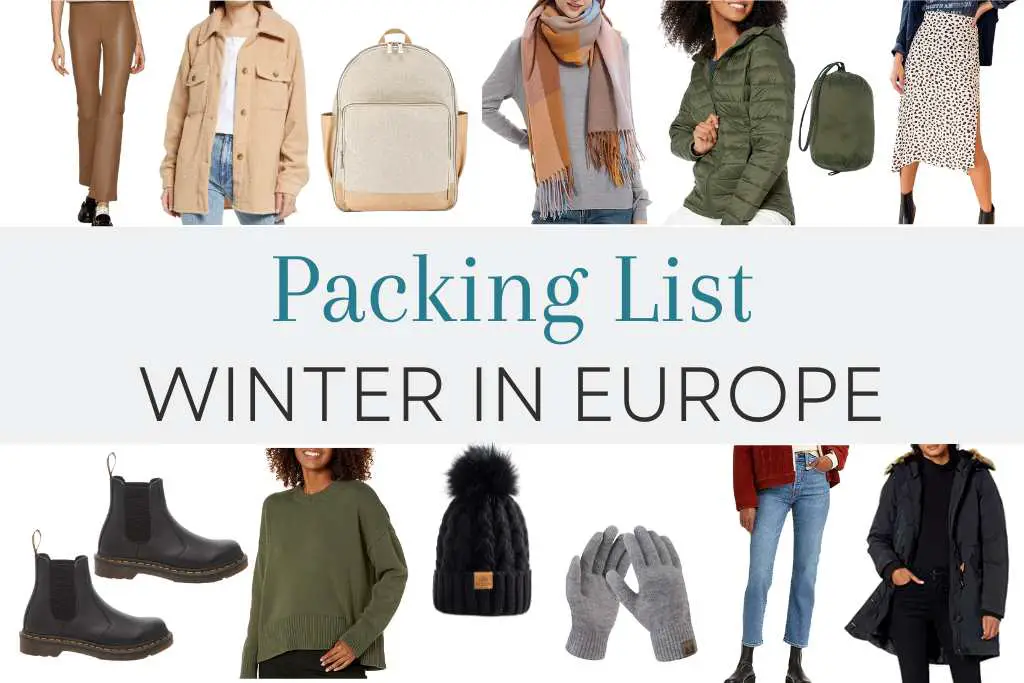 The winter is such an underrated time to visit Europe because not only is it filled with beautiful Christmas markets, but it is also typically less crowded than the summer season. Packing for Europe in the winter is all about being practical and comfortable without sacrificing style. This guide on what to pack for winter in Europe will outline exactly what you need to bring for a trip to this beautiful continent when it is cold and how to still look cute while you are there.
Planning a winter trip to Europe? Here is an ultimate Europe Christmas market guide!
What weather to expect in Europe in the winter
The hard truth is that it will realistically be cold and rainy in Europe in the winter. Depending on which cities you are traveling to, there may also be snow. Either way you should expect cold wind and precipitation. The average temperatures will be between 25 – 45 degrees Fahrenheit. It is essential to pack solid outer layers on a trip to Europe in the winter. Some cities may be warmer (around 40 – 50 degrees), so it is also important to have a few lighter layers as options.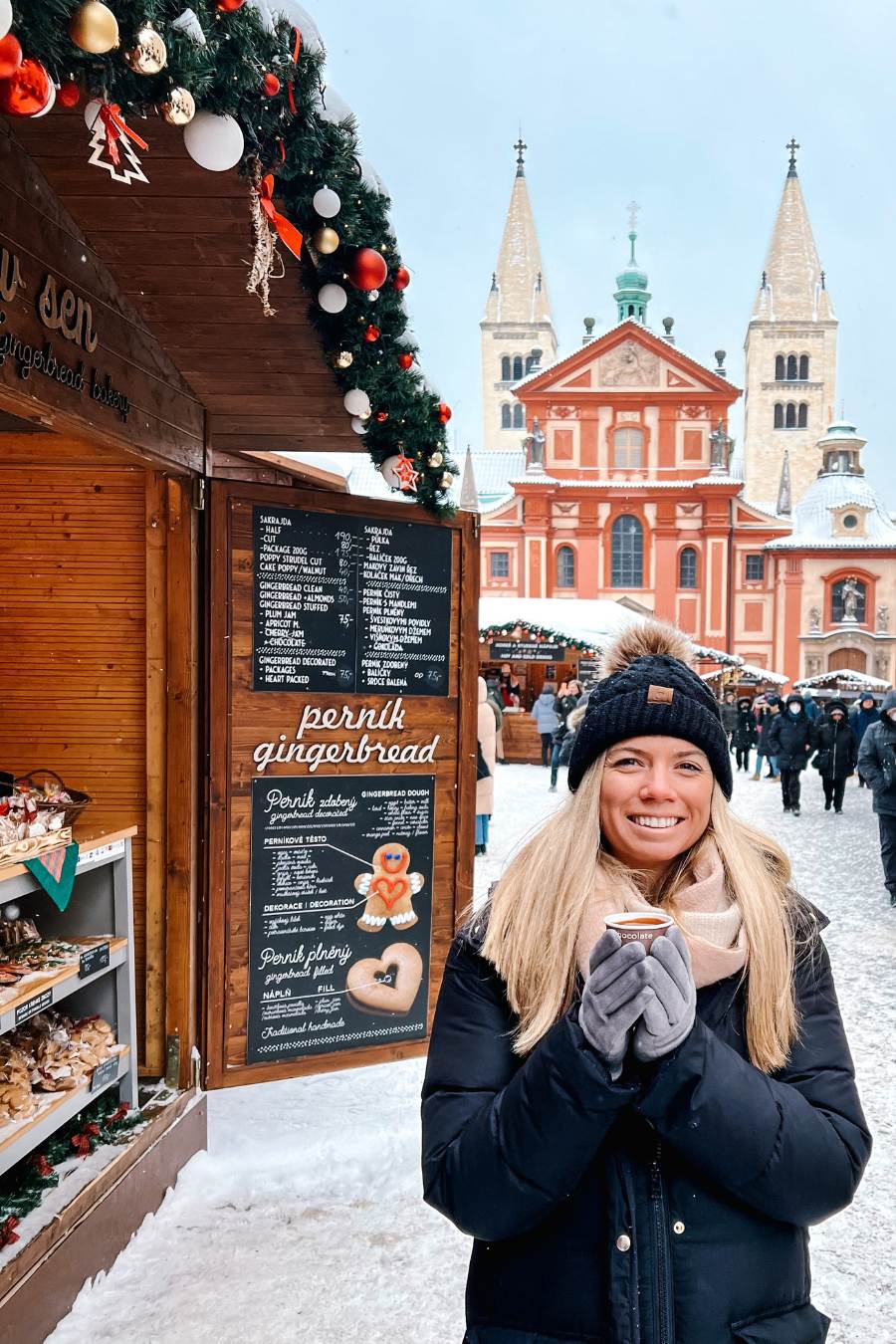 Basic packing tips for a Europe winter trip
Always go neutral
The biggest piece of advice I can give for traveling to Europe in the winter and packing light is to match everything that you pack. The goal is to make as many outfits as you can out of the least amount of clothes. Neutral colors are your best option for your winter in Europe packing list!
Use packing cubes
If you do not already have these packing cubes, now is the time to get on the train. Not only do they compress your clothes so that you can fit more clothes in a smaller bag, but they also help you stay organized. For example, you can put all of your pants in one and sweaters in another so that you know where everything is!
Take pictures of your outfits before you go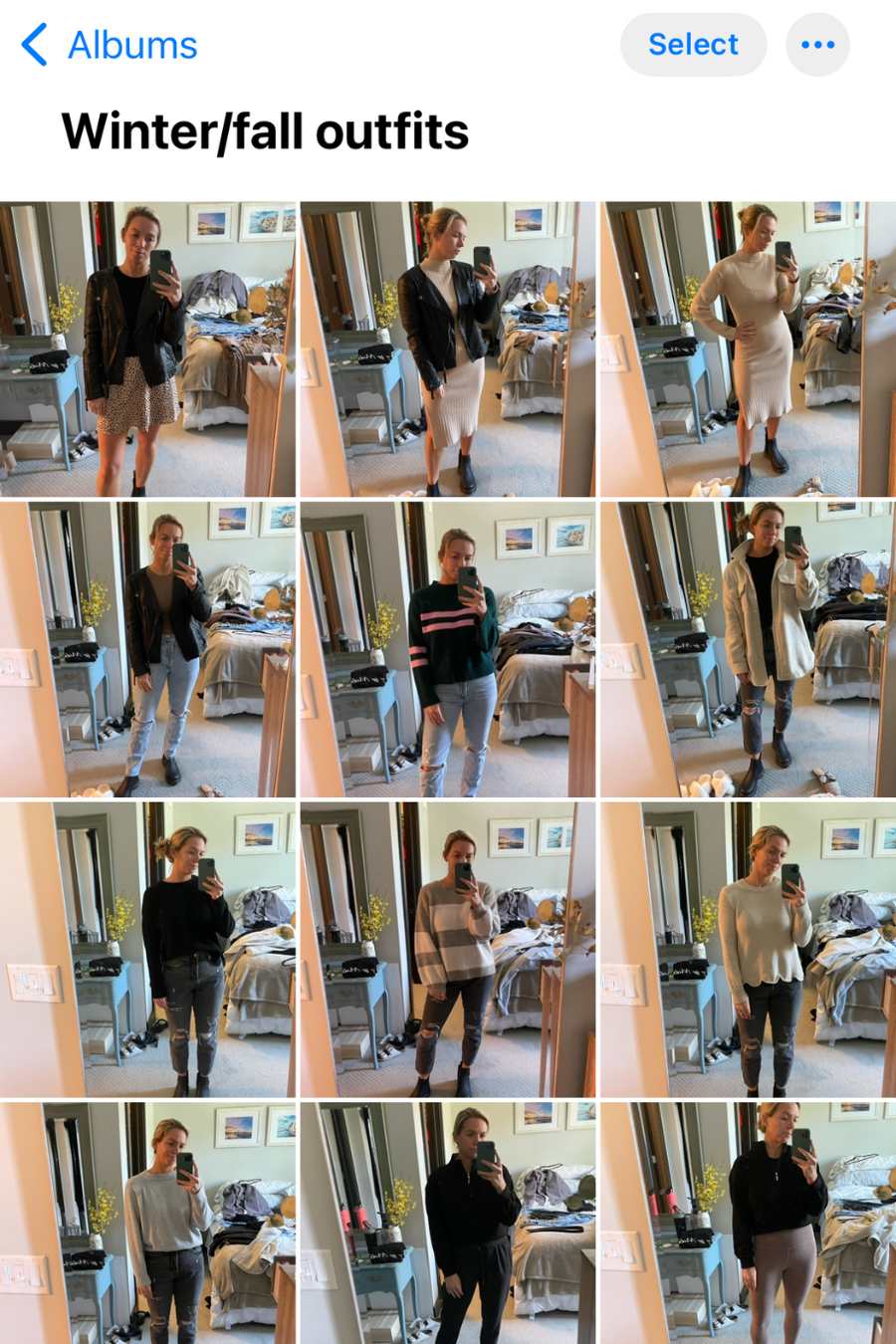 This is one of my favorite packing hacks that ends up saving you so much time while you are traveling. Simply take a picture of all of the different ways you can wear your clothing options. This way when you get to your European winter destination, you know exactly what your outfit options are and do not need to go shopping around in your own bag!
Wear your heaviest layer on the plane
This is a basic tip for packing light for travel but is especially important when traveling to Europe in the winter. By wearing your heaviest items on the plane, you save space in your bag for extra jeans and sweaters that you will need to wear while you are there!
What bags to pack in for a trip to Europe in the winter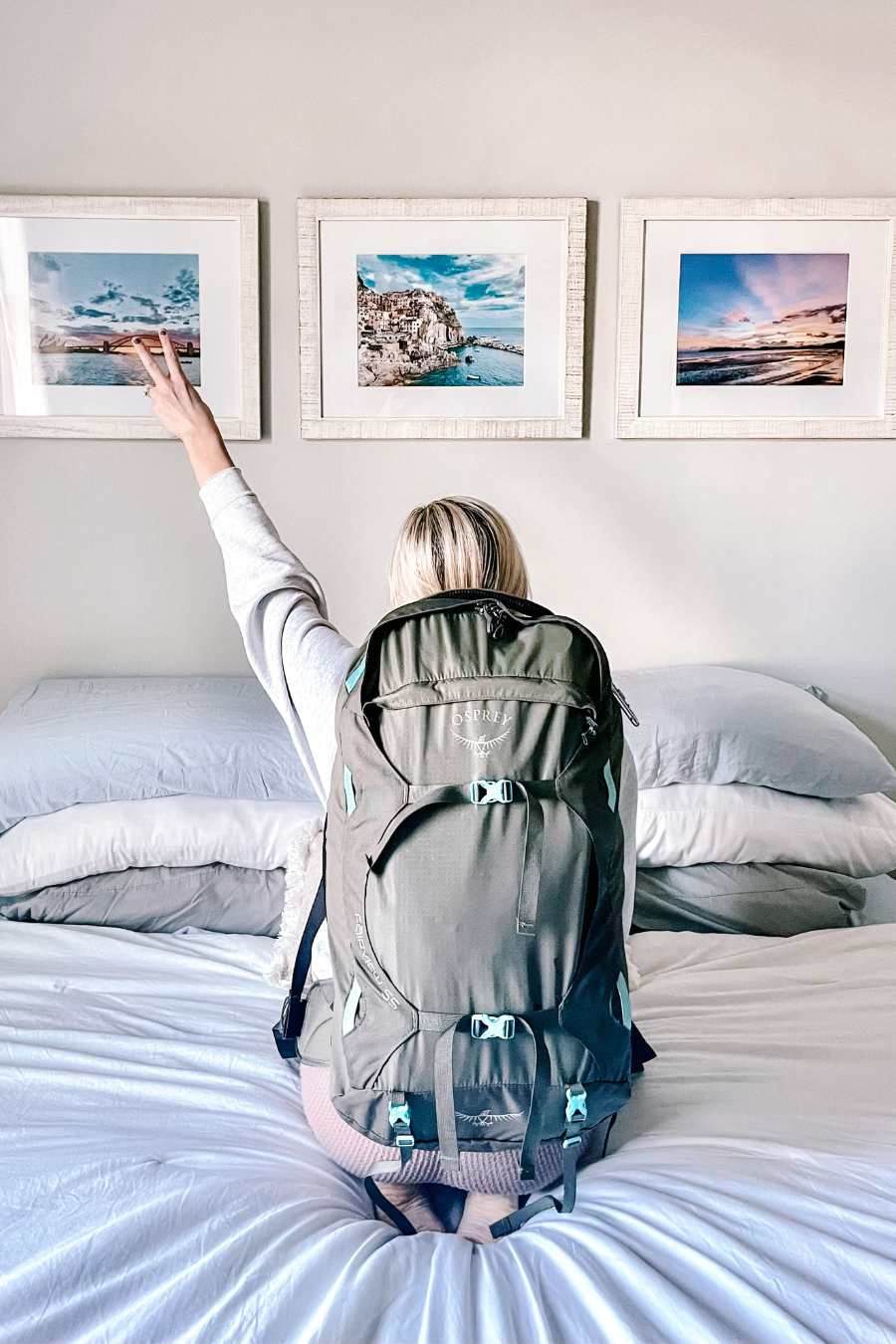 Personal Item
You want your personal item to carry as much possible while still fitting under your seat in the airplane. The two backpacks listed below are both practical and can hold so much! I've done multiple weekend trips just using these backpacks.
Carry-On Luggage
I highly suggest fitting everything you need in a carry-on bag. Airlines are losing bags more and more these days and you should be able to fit everything on this winter in Europe packing list in a carry-on bag. You will regret bringing tons of luggage when you get there! I always prefer to travel with a big backpack, but I understand some travelers prefer a roller bag. My favorite options are listed below!
Everyday Bag
You will also want a bag to carry your ID and wallet with you while you are in Europe. Below are my favorite options depending on how much you will need to fit!
This sling back is my favorite to carry while traveling because it stays in front of your body and holds enough for the whole day.
Winter in Europe Clothes Packing List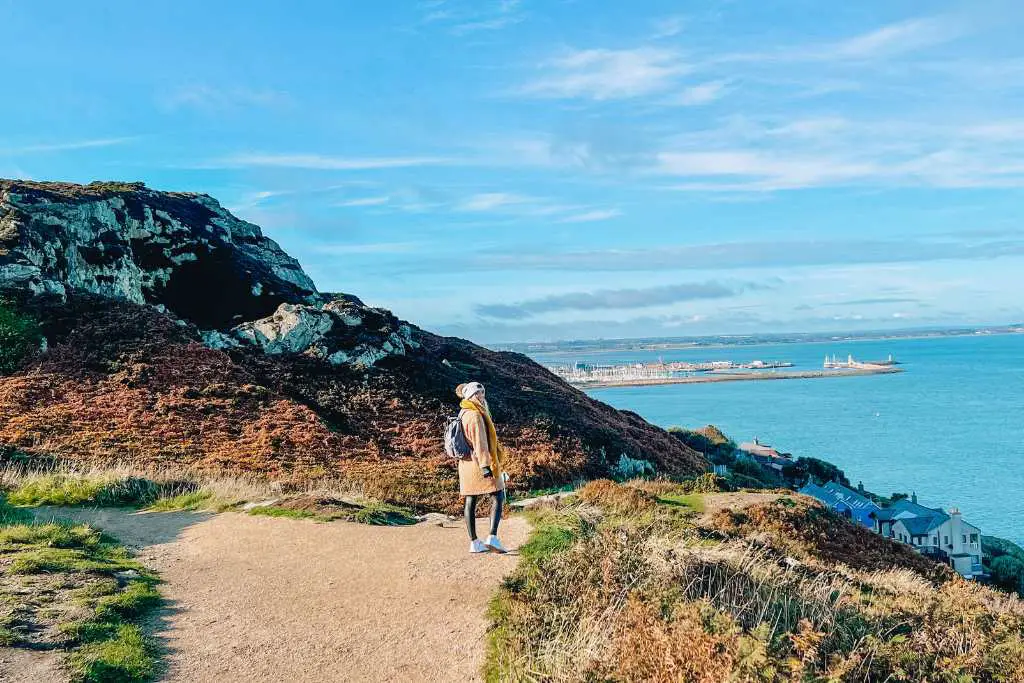 I'll dive into more details below but here is a quick snapshot of a winter in Europe packing list:
Outer layers:
1x Heavy coat
1x Lightweight coat
1x Scarf
1x Hat
1x Gloves
Pants:
1x Joggers
1x Jeans
1x Dress pants
1x Leggings
1x Tights
Shirts:
2x Sweaters
2x Lightweight shirts
Dresses/skirts:
1x Sweater dress
1x Lightweight skirt
Shoes:
1x Black boots
1x Walking sneakers
Use code JLJ10 for 10% off all eSIM purchases.
Winter in Europe coats and outer layers
Outer layers are key to your winter in Europe packing list. Most of your time will be spent with these jackets, so choose basic colors that will match everything and remember that you will want to be warm. Please note that you only need to pack one item in each category below. No one will care (or notice) if you have pictures in the same coat while on your winter trip to Europe!
Heavy coat
Lightweight Jacket or Shacket
Thick Scarf, Hat & Gloves
Pants to Pack for Winter in Europe
The pants you pack for winter in Europe should be comfortable enough to wear all day and warm enough to stand against the cold temperatures. It is possible to find pants which accomplish both of those! They should also be versatile, meaning you can dress them up or down. Below are my recommendations for this trip!
Shirts you Need for a Winter Trip in Europe
The key to packing efficiently for winter in Europe is to make sure all of your shirt options also match all of your pants options. This means you can double or triple the amount of outfits you have in your bag without packing anything extra! You'll want to pack some basic sweaters and neutral colored shirts to wear as layers.
Bodysuits and sweaters are a great way to layer outfits to stay warm and stylish!
Skirts and Dresses for Winter in Europe
Depending on your European winter destination, you may want pack some dressier outfit options for dinner and a night out. Lightweight skirts to wear with tights and boots or a sweater dress are the perfect solution to not take up too much space in your bag but still accomplish a dressier look.
The Best Shoes for Winter in Europe
Now is the time to be realistic with what shoes you need to pack for a winter trip in Europe. Even in my summer in Europe packing list, I do not recommend packing any type of heel. Cobblestone streets are not kind to height on shoes! Add snow, rain and cold into the mix, a solid winter boot and travel sneaker will work with any of the outfit combinations we listed above. The Dr. Marten Chelsea boots match everything and they are so comfortable!
Winter in Europe Outfit Inspiration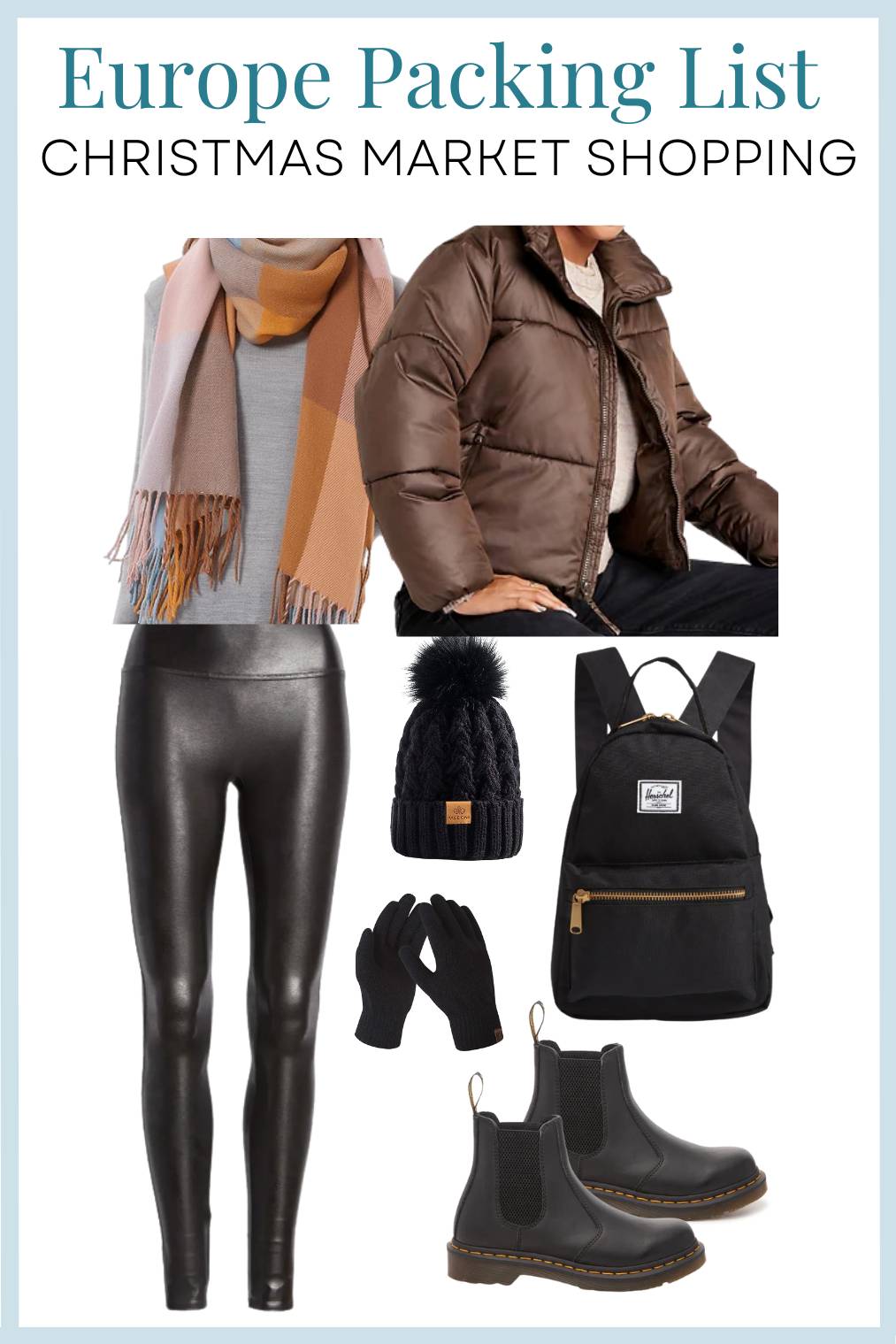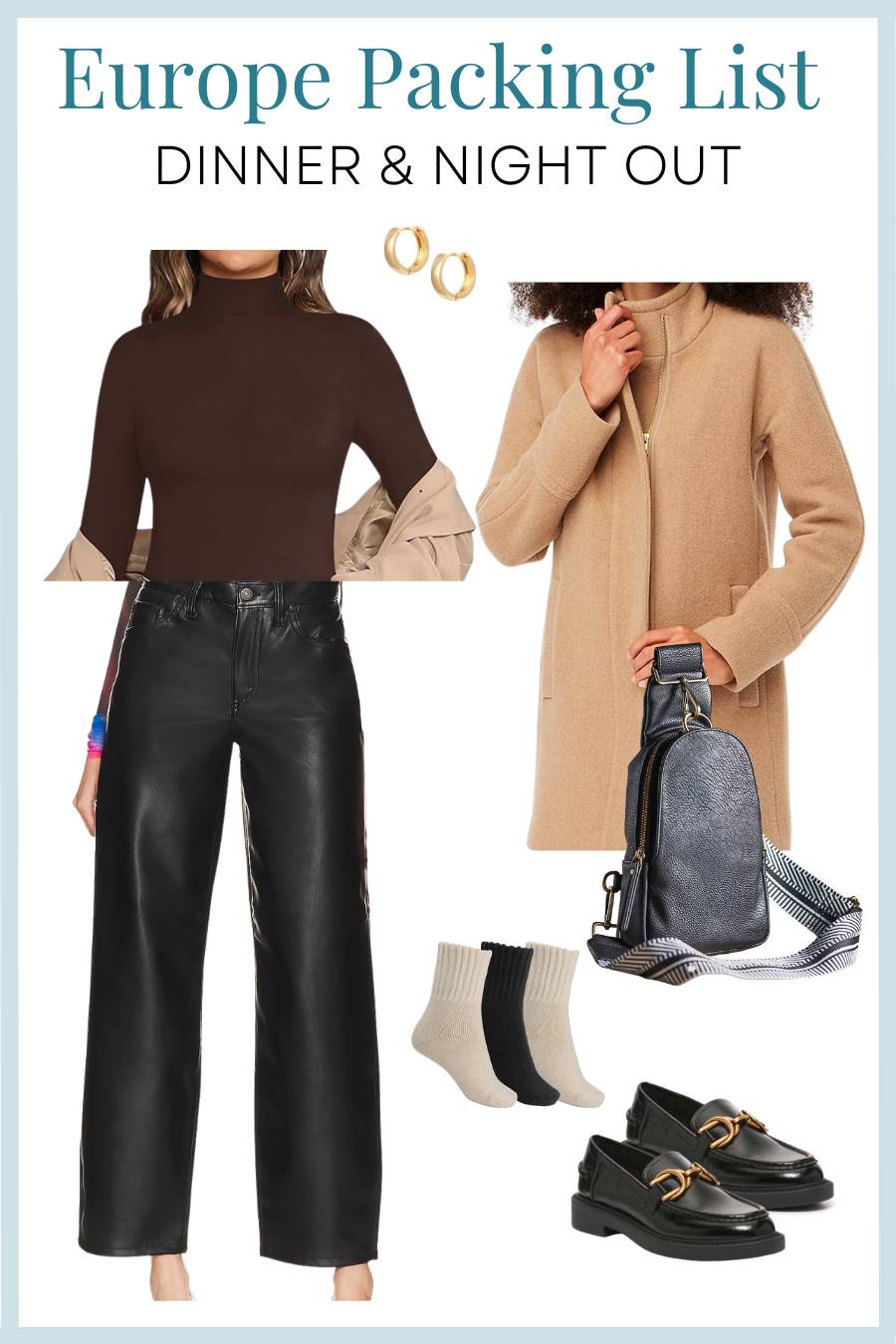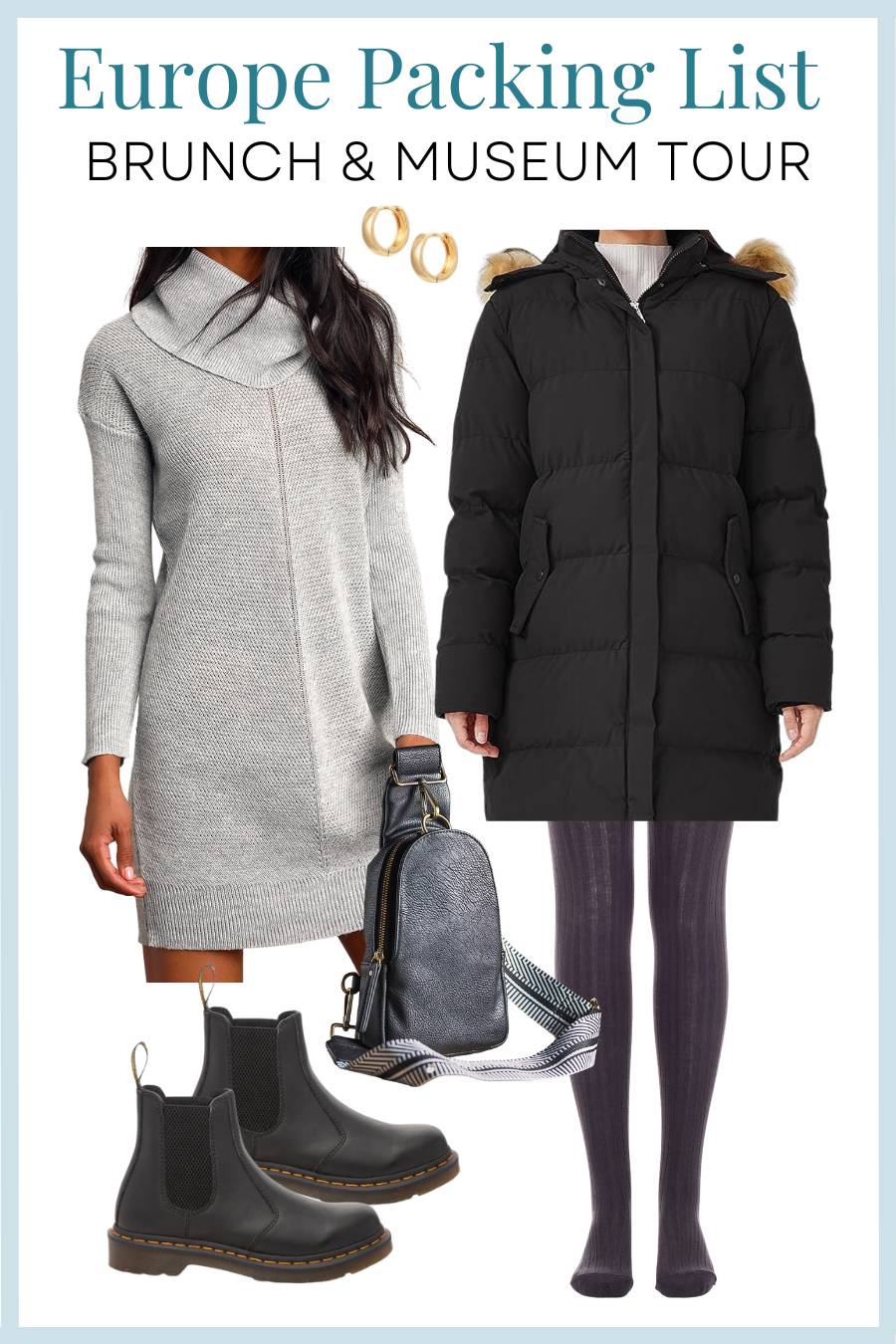 Travel accessories
Be sure to read our post about 15 Europe Travel essentials to make sure you are all set for international travel! Here are a few of our favorite travel essentials:
---
Packing for a winter trip to Europe can be daunting, but it doesn't have to be! By following the tips above, you can create a packing list that will keep you warm, comfortable and stylish throughout your travels.
Here are a few final tips to keep in mind:
Dress in layers. This is the key to staying warm in cold weather. You can easily add or remove layers as needed, depending on your activity level and the temperature.
Pack versatile items. Choose pieces that can be dressed up or down, and that can be mixed and matched to create different outfits. This will save you space in your suitcase and help you pack lighter.
Don't forget the accessories. A warm scarf, hat, and gloves are essential for keeping yourself warm in the winter.
Leave some room in your suitcase. You're likely to pick up some souvenirs during your trip, so make sure to leave some extra space in your suitcase for them.
We hope this winter in Europe packing list helps you plan and pack for your upcoming adventures! Let us know in the comments your favorite outfit combination you can make out of all of these neutral colors.