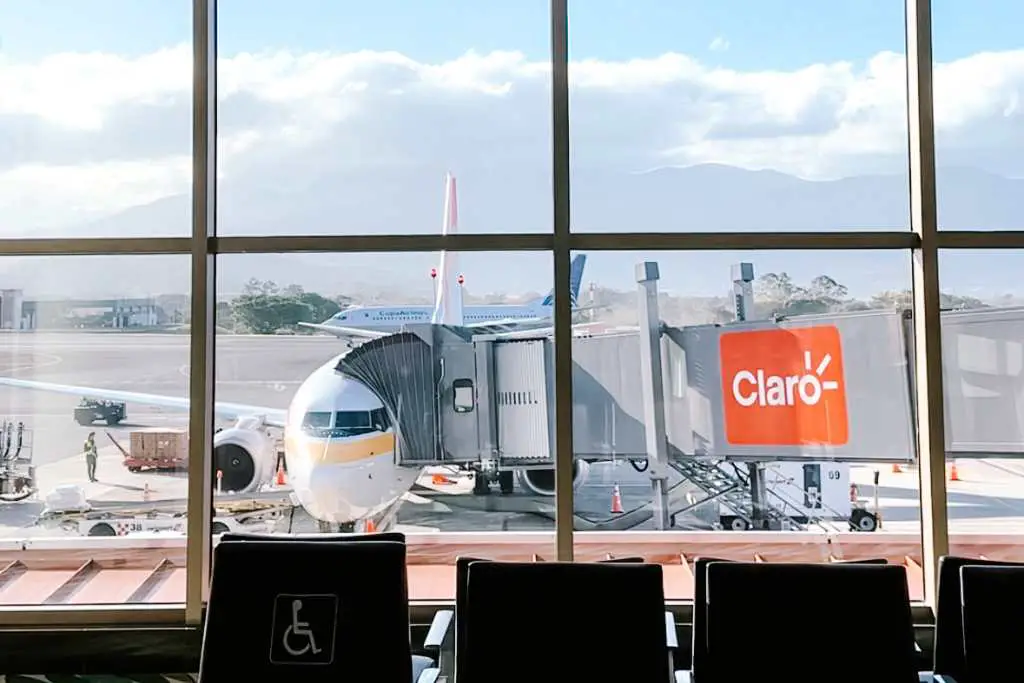 Let's be honest, taking an overnight flight can be a very intimidating aspect of world travel. Planes are not always comfortable for sleeping and there can be added flight anxiety when taking a long-haul flight. The good news is that there are ways that you can make the best of a potentially uncomfortable situation. In the grand scheme, taking an overnight flight is worth it to travel to new places! We have curated this list of overnight flight tips and the best ways to survive an overnight flight so that you can set yourself up for success to avoid jet lag and feel rested on your first day in a different part of the world.
The perfect post to go along with these overnight flight tips? Read 10 ways to avoid jet lag while traveling!
How to survive and sleep on a long-haul flight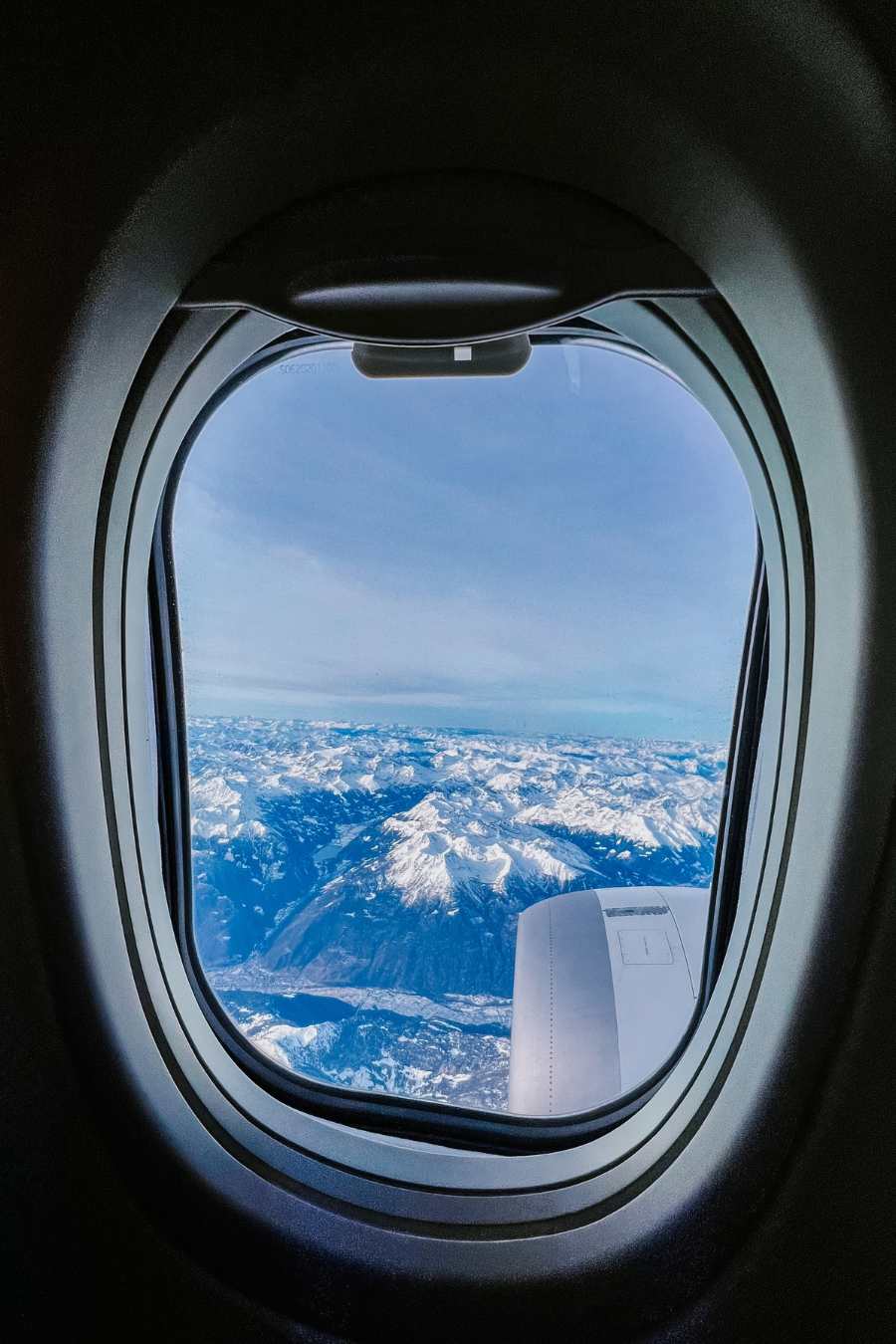 Bring an eye mask
Plane lighting is brutal on overnight flights and if you do not bring an eye mask, you will not sleep on an overnight flight. They will likely turn off the lights after they serve the meal but that could be hours into the flight and you'll want to already be asleep by that point. Also, you can't control if your neighbor will have their in-flight entertainment playing which will be a distraction to your sleep.
Bring an eye mask that you love and will be comfortable wearing throughout the entire flight. Here's two that we have tried and love! They are both reasonably priced on amazon and are absolutely worth the purchase.
Take sleeping meds right at take off
Whatever your sleep medicine of choice is, put it somewhere accessible and take it right at takeoff. You will want the sleepiness to kick in as soon as possible. You also do not want to delay taking sleeping meds and risk waking up feeling groggy when you land.
Wear noise canceling headphones or earplugs
Have you ever tried to sleep through a crying baby or loud conversations? It is nearly impossible! Personally, even the noises of the plane operating are a distraction and cause some flight anxiety. It is best to block out all of the sound and focus on trying to sleep for the duration of the overnight flight.
Here are some of our favorite noise canceling headphones.
Pay for the window seat
If you can, guarantee yourself a window seat. The window will give you a headrest and space to lean over. It is much more difficult to get comfortable on an overnight flight when sleeping between two strangers.
Use code JLJ10 for 10% off eSIM purchases.
Wear comfortable clothes
Comfortable clothes are essential to surviving and sleeping on an overnight flight! If you wouldn't sleep in jeans at home, certainly don't wear jeans on the flight. We always wear our most comfortable joggers and shirts for long haul flights.
Wear Compression socks
Compression socks are a long haul flight essential because they help prevent swelling and help with circulation through the entire body. We suggest wearing them over a smaller pair of socks so you can easily take them on and off after boarding the plane and landing.
Eat dinner before boarding and try to fall asleep right away
This is a great overnight flight tip to feel better after an overnight flight especially if flying to Europe from the United States. If you eat in the airport and skip the airplane meal at the beginning of the flight, you will be sleeping during the same hours as your destination's time zone. This will decrease your jet lag for the entire trip!
Traveling to Europe? Here are our favorite 10 day Europe trip routes!
Keep your eyes closed
Let's be honest here, sleeping on a flight is difficult and if you are a nervous flyer at all, it can be even more challenging to relax and fall asleep. Even if you don't fully fall asleep, keep your eyes closed and try to rest for at least 5 hours. You will feel better the next day than if you stayed up all night watching movies. Closing your eyes and trying to rest is better than not trying at all and your body will thank you for it after the overnight flight.
Brush your teeth before going on the plane
Brushing your teeth and doing your typical night time routine is an important step in order to sleep well on an overnight flight. Your skin and teeth will thank you the next day if you give them a little extra love like you would if you were sleeping in your own home!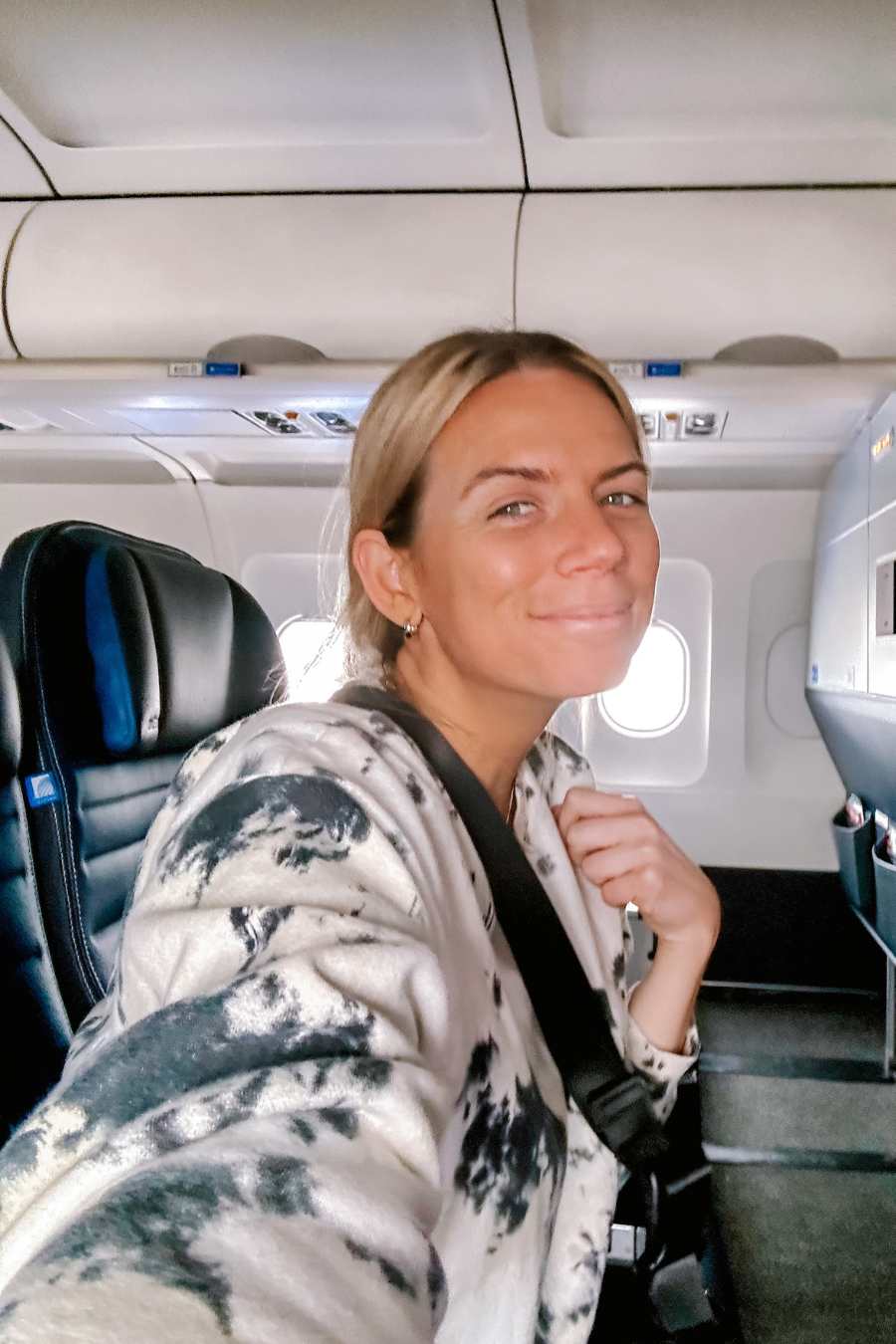 Pack layers
Layers are a great way to get comfortable on a long haul flight. Bring your sweatshirt and any other outer layers that will add comfort while you are trying to sleep. If you are traveling over the winter, your big coat can also be used as pillow.
Don't watch the in-flight entertainment
It is tempting to watch the in-flight entertainment but doing so will be detrimental to the potential sleep you could be getting in order to feel rested when you land at your destination after an overnight flight. Save the in-flight entertainment for the flight home when sleep is not as essential!
If you need something to wind down, we suggest listening to a podcast or reading on your kindle.
Download a white noise or sleep playlist
A sleep playlist or white noise playlist will help you both relax and block out any other noises with your noise canceling headphones. Make sure to have your preferred sleep audio downloaded before you board the flight!
Spotify has tons of white noise and sleep playlists available to download.
Wake up early the morning of your flight
One of our favorite overnight flight tips is to force yourself up early the day of your flight. This doesn't need to be anything drastic, just set your alarm an hour before you would normally wake up. This should set you up to be more tired when the time comes to fall asleep on your flight since it will most likely be before your typical bedtime.
Book a direct flight if possible
It is much easier to sleep on an overnight flight if you do not have a layover. This way you can get settled and stay still for an extended period without having to reset in another airport and airplane.
Have everything you need accessible
The last thing you want to do is search your bags for an overnight flight essential after you board the plane. Set your future self up for success and have everything you need for the overnight flight easily accessible in front of your seat. We typically put all of our essentials like headphones, eye mask, kindle and portable chargers in a small crossbody bag so you can easily access them once you are settled in your seat.
As a summary of this post, here is a complete list of everything you need for an overnight flight. Make sure to have all of these essentials easily accessible in your personal item!
Eye mask
Noise canceling headphones
Kindle
Downloaded sleep playlist
Compression socks
Comfy layers
Set yourself up for success by following these tips to survive and thrive on an overnight flight. We have personally done tons of overnight flights and know first hand the tips to feel good and thrive the next day. You do not want to waste a day of your trip because you did not get adequate sleep on your overnight flight! Let us know in the comments any other of your favorite ways to sleep well on long flights.