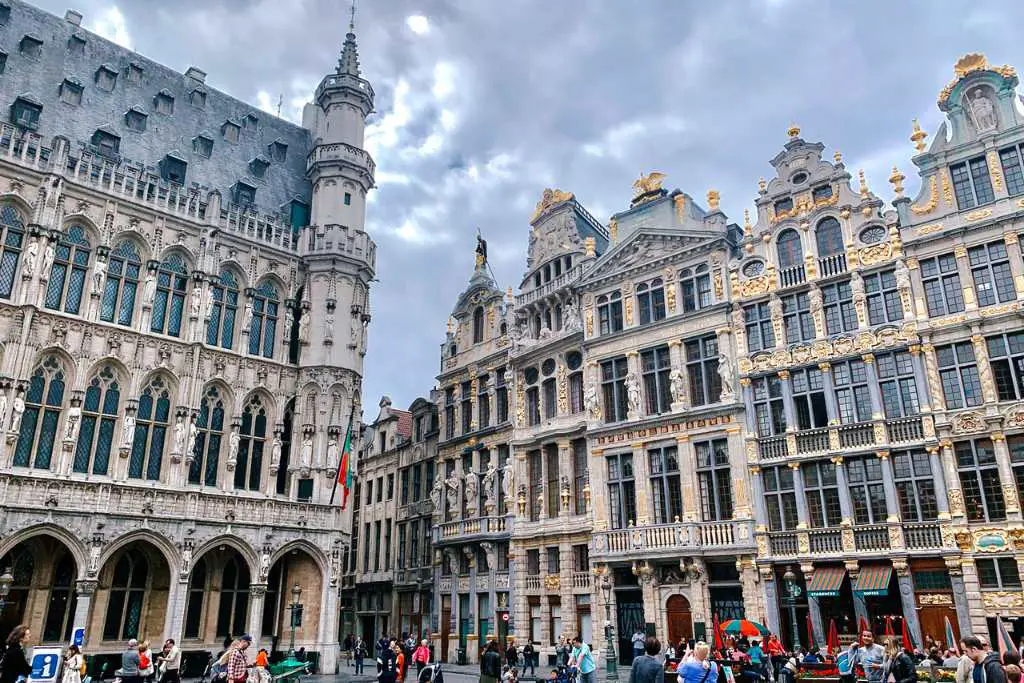 Brussels is a beautiful and historic city filled with so much to explore! Brussel is the capital of Belgium and home to the European Union's House of Parliament, Belgian beer, and delicious waffles and chocolate. This complete city guide will tell you where to stay, eat, drink and explore in Brussels!
To be completely honest, when we are in Brussels we spend most of our time in pubs testing out all of the different beer flavors! Even if that is not your choice of activity while traveling, there is so much to do in Brussels.
Best time to visit Brussels
The best time to visit Brussels is mid March to May, September and October. During these months the weather is milder and the cost of housing is cheaper. You will also avoid tourist peak season although towards the beginning the weather will still be chilly. If you go during the peak summer months, you may pay more for your visit and it will be more crowded.
How to get to Brussels
The main airport for Brussels is Brussels Airport (BRU) and is easy to reach on a direct flight from the East coast of the USA. While there are rideshares and taxis to take you from the airport to the city center, it is also very simple to take the bus from the airport directly to the center. Brussels Airport is also a hub for many of the cheap European airlines making it a great destination to add to any trip to Europe.
Read our favorite 10 day Europe trips here!
Currency and Tipping
Brussels uses the Euro for currency. Typically in Brussels a beer costs around 5.00 Euro and the average cost of a meal is 18 Euro.
Do you need to tip in Brussels? Typically a service charge will be included in your bill in Brussels and the service workers get paid a fair wage so it is not customary to tip. Feel free to add a small tip if you enjoyed the service!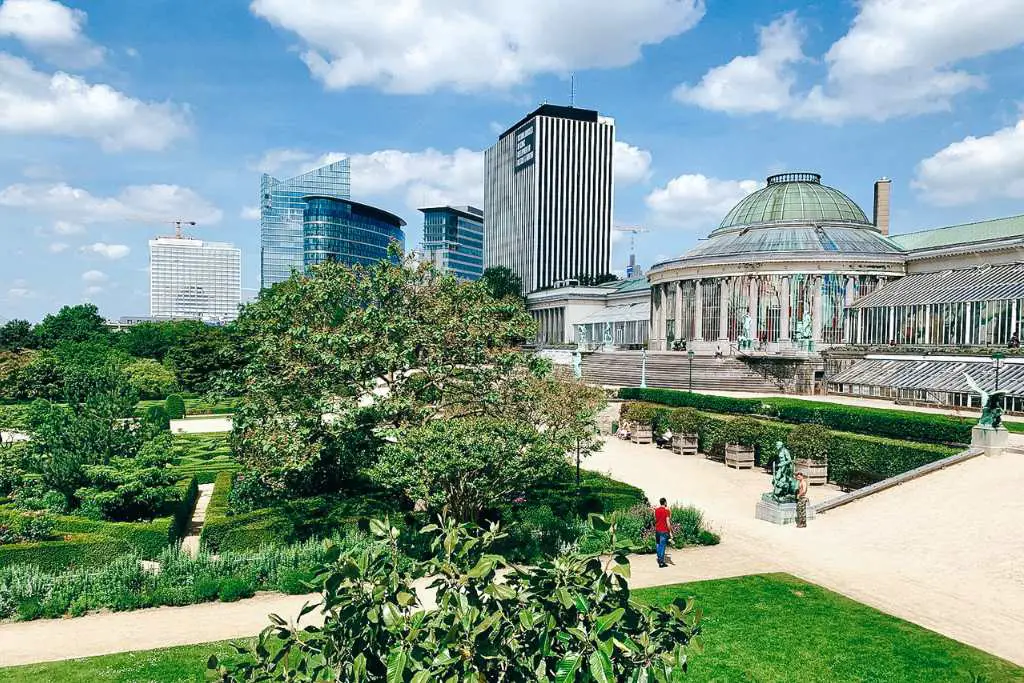 Where to stay in Brussels
Brussels tends to be right in line with the average price for a European city for housing. There are plenty of options for any type of traveler!
Homestays and Rental Options
There are tons of rental properties available on Airbnb. Depending on your budget and group size, this may be a better option than a hotel or hostel.
Boutique hotels
Located near the Botanical Gardens, this hotel styles its common areas and rooms to make you feel like you are truly staying in the gardens.
Staying here will make you feel as if you are staying in your own private Brussels home. This hotel features a spa center, fitness area, restaurant, bar and even a 21,000 sq ft garden right in the heart of the city.
Mid-range hotels
This hotel is situated amongst many boutiques and restaurants making it a great place to stay.
Only 15 minutes walking from Manneken Pis and 20 minutes from Delirium Cafe, this modern hotel features a sauna as well as a trendy restaurant and bar.
Budget hostels
With a co-working space in the lobby/bar, this is a great hostel to stay in if you want to be centrally located and need to get some work done.
This hostel is just steps away from the Grand Place and has a light breakfast offered for an additional cost.
This hostel has free cereal and hot drinks in the morning as well as very eccentric décor.
Enjoy a drink at the hostel bar, a game of foosball or just the great location at this hostel.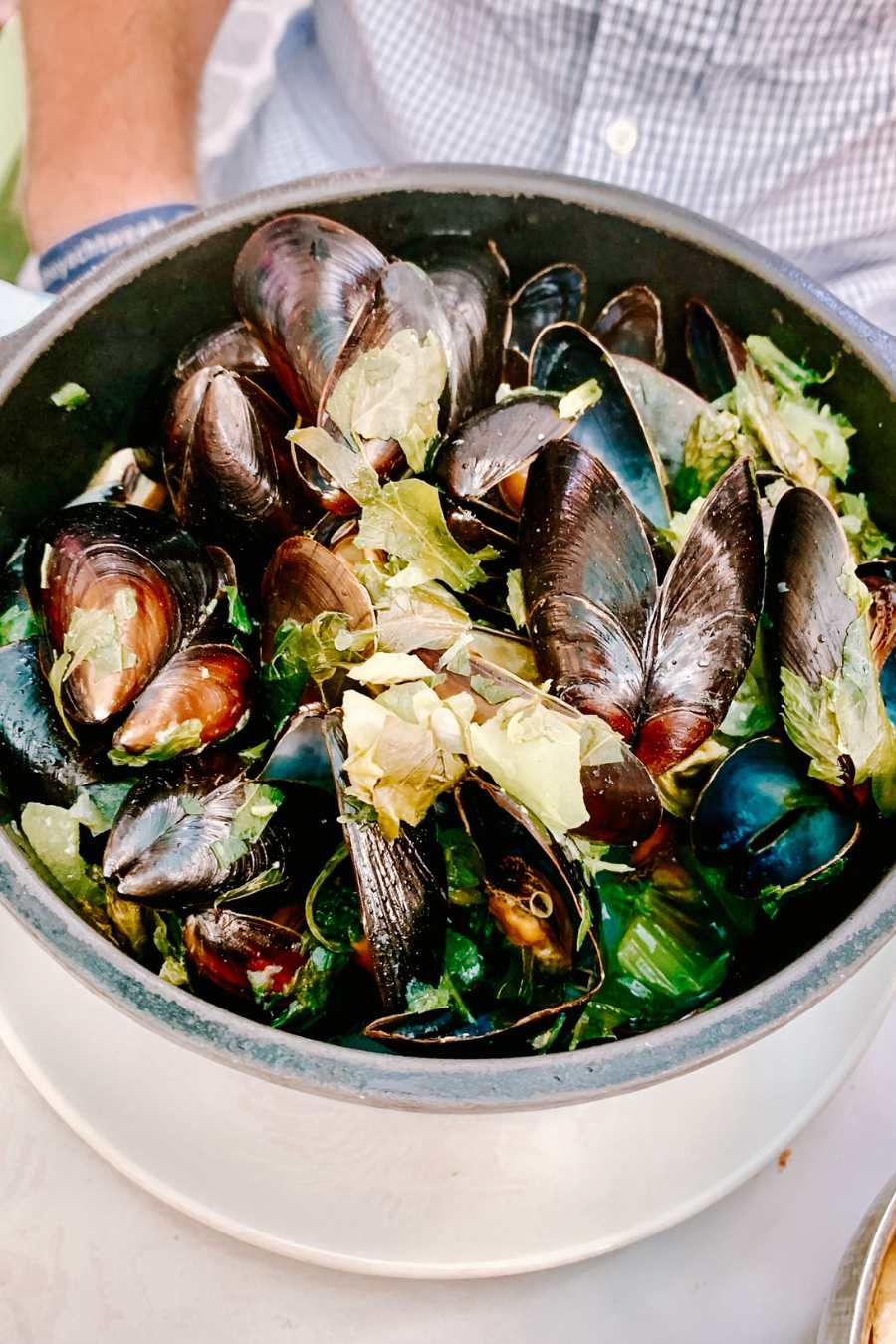 Where to eat: The best restaurants in Brussels
Pro-tip: Save all of these recommendations in your google maps to easily find them later!
Brussels is known for its chocolate, waffles, and delicious mussels. Check out the best places to eat in Brussels below!
If planning to come for dinner you will most likely need a reservation here. Although it is on the pricier side, the portions are a good size and the food is delicious.
This restaurant features an open kitchen and does not take reservations but if you manage to grab a seat, it is definitely worth the wait.
This is the perfect place to stop in for a quick sandwich or fruit smoothie while on the go.
This restaurant is situated next to the Grand Place so the prices are a little higher but the ambience of the vaulted ceilings from the 17th century makes it worth it.
This cafe has a great menu as well as outdoor seating to people-watch while you enjoy your meal.
Located near Delirium Cafe, this is a great family owned restaurant where you can get your fix of mussels and fries.
A short walk from the Manneken Pis, this is a great spot to stop and enjoy a true Belgian waffle.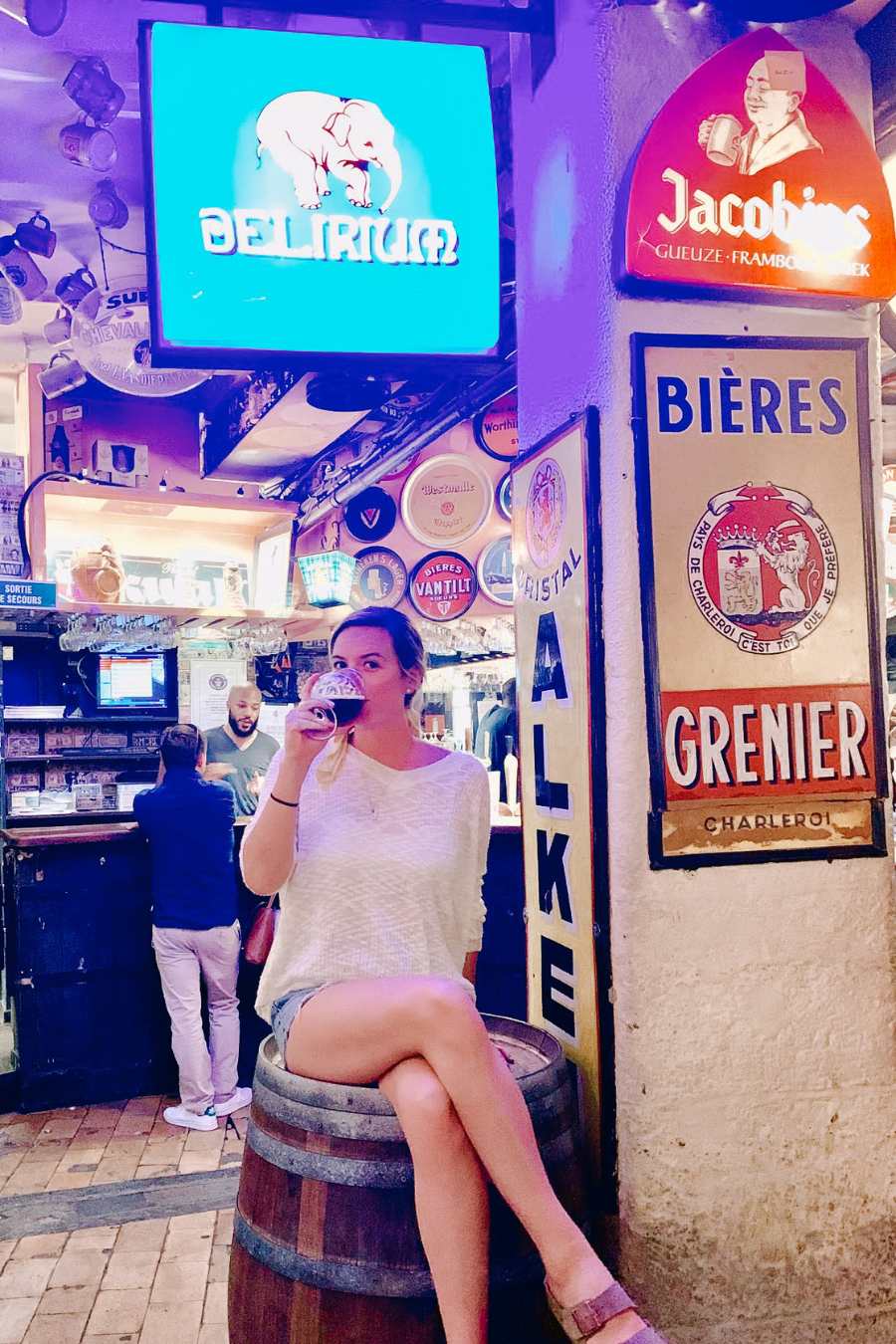 Where to drink: The best pubs and bars in Brussels
Belgium is known for its delicious beers. It is very common to find bars in Brussels with a couple hundred local beers on the menu making it easily doable to not drink the same beer twice while on a trip to Brussels. Read below for the best places to drink in Brussels!
This underground bar is home to the largest beer selection in the world. It may be tempting to try to steal this extensive menu but instead just pay the 5 Euro to purchase. We personally enjoy coming to this bar to try beers that we would struggle to find anywhere else in the world.
Use code JLJ10 for 10% off all eSIM purchases.
This bar is a great spot for any fan of rock music as there is live music almost daily as well as pinball machines to enhance the nostalgia.
The outdoor seating and extensive beer menu at this bar makes it the perfect spot to people-watch on a beautiful day. You can also venture to the sister bar, Moeder Lambic Original for a more local experience.
In order to enter this speakeasy you first have to ring the doorbell and be granted permission to enter by the host. Once inside you'll notice this bar is housed inside an old pharmacy with a decor combination of old medicine bottles and foliage.
This bar is known for it's beer and cocktails and also has live music nights which make it a great spot to visit on a night out in Brussels.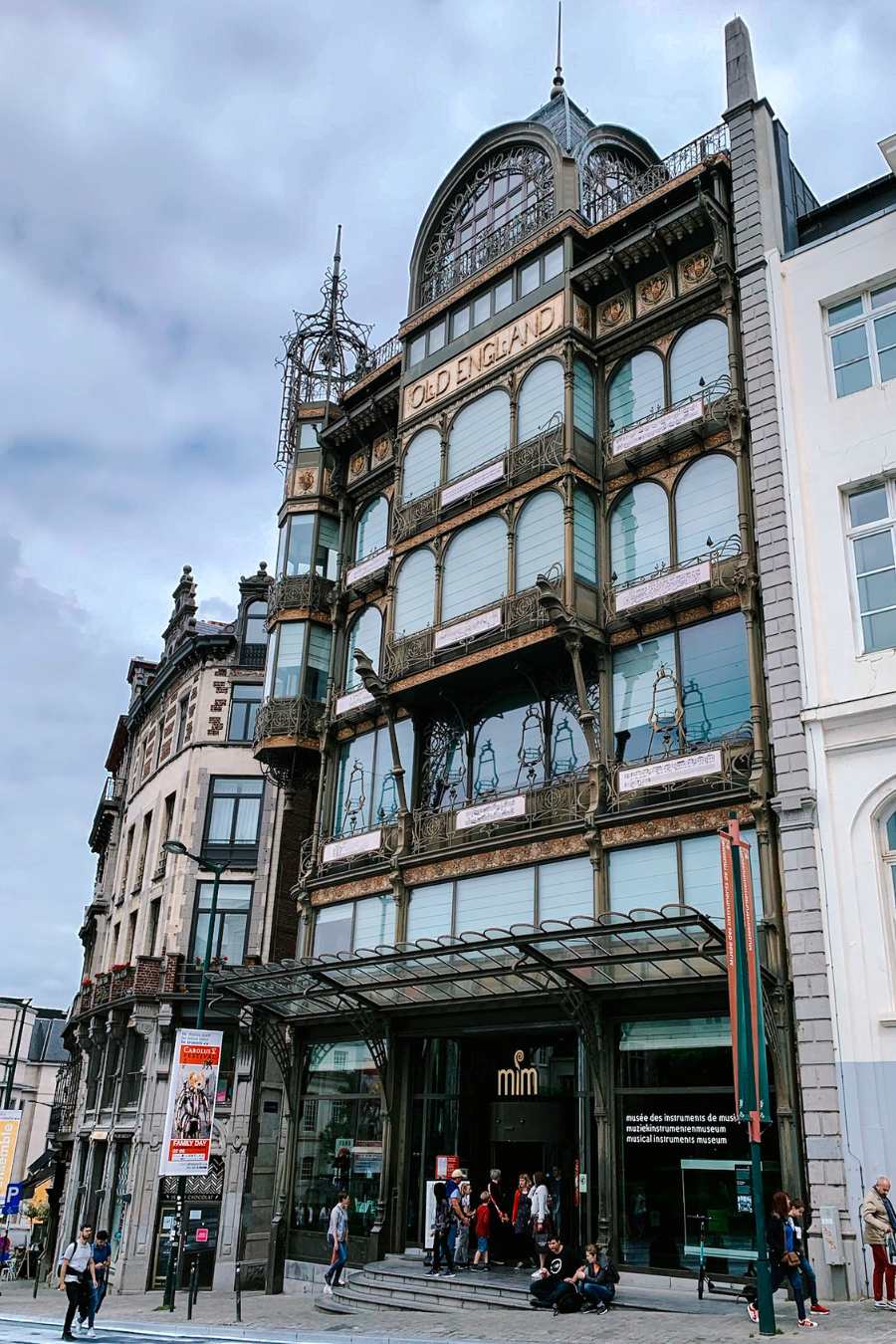 Things to do in Brussels: The best sites and museums
This 14th Century Gothic cathedral is home to a statue of the Madonna that is said to have healing powers.
This beautiful palace is open for tourists to visit in the summer months.
Home to the 15th Century city hall and the six guild halls, this main square will blow your mind with its beauty.
Built in the last year of the 19th Century, this museum housed in an old department building will transport you back in time as you learn about a plethora of musical instruments. Take in the beautiful panoramic views from the cafe on the rooftop.
This is a 400 year old statue of a mischievous boy peeing into a fountain. Nearby here are the sculptures of his sister, Jeanneke Pis and dog, Zinneke Pis.
This is one of Europe's first covered shopping arcades and is a great place to window shop.
This slope garden is home to several prestigious museums in Belgium and a prominent legacy of Leopold II.
This theme park features Europe's most famous monuments shrunken down to 1/25th the size.
This park features a beautiful arch in the center which commemorates Belgium's 50th anniversary as a nation.
This is the royals' favorite coronation, marriage and funeral spot. This Cathedral took 300 years to complete and is a major beauty of the Brussels skyline.
Brussels serves as the meeting spot for the leadership of the European Union. Check out the beautiful architecture of this building and grab a bite to eat at a nearby street vendor.
This is one of the most famous bars in Brussels and is home to the world record of most beers to choose from. You can purchase your own version of the menu to use as a coffee table book for only 5 Euro! If you are a beer drinker, our favorite activity here is to flip to a random page in the menu and select a random beer to try. You might just try something new that you love!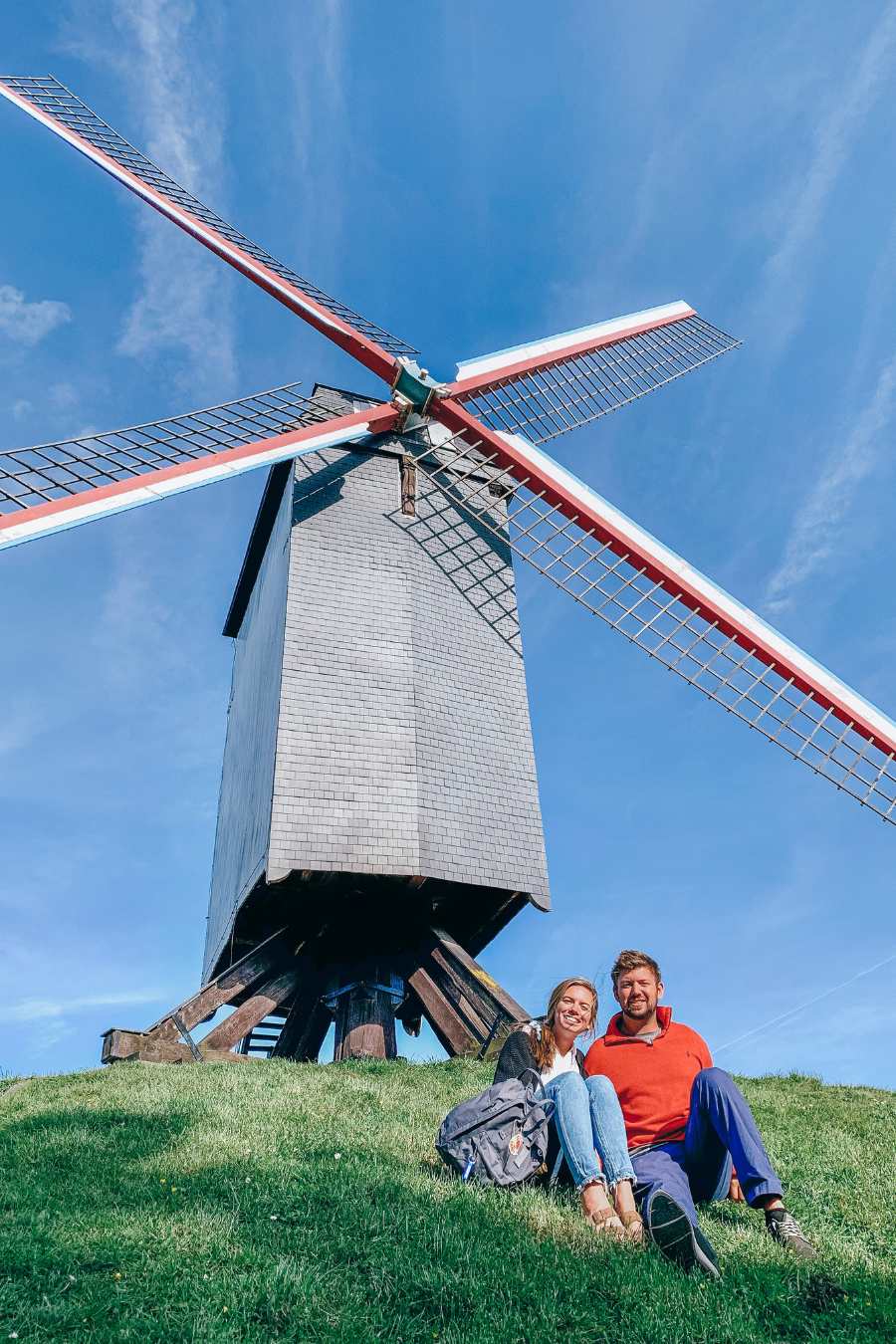 The best day trips from Brussels
Bruges and Ghent
Explore the beautiful medieval cities of Bruges and Ghent on this 10.5 hour day trip.
Luxembourg and Dinant
Knock off an additional country on your trip to Brussels on this day trip to Luxembourg.
Amsterdam and Windmills
Explore Holland's capital and the surrounding countryside on this day trip.
Transportation in Brussels
Public transposition
Brussels public transportation consists of trains, trams, buses and a metro making getting around the city very simple. Use google maps to see your public transportation options!
Walking
Walking is a great option in Brussels once you get to the city center. It is possible to walk between all of the major sites.
Uber and Lyft are the main rideshares available in Brussels.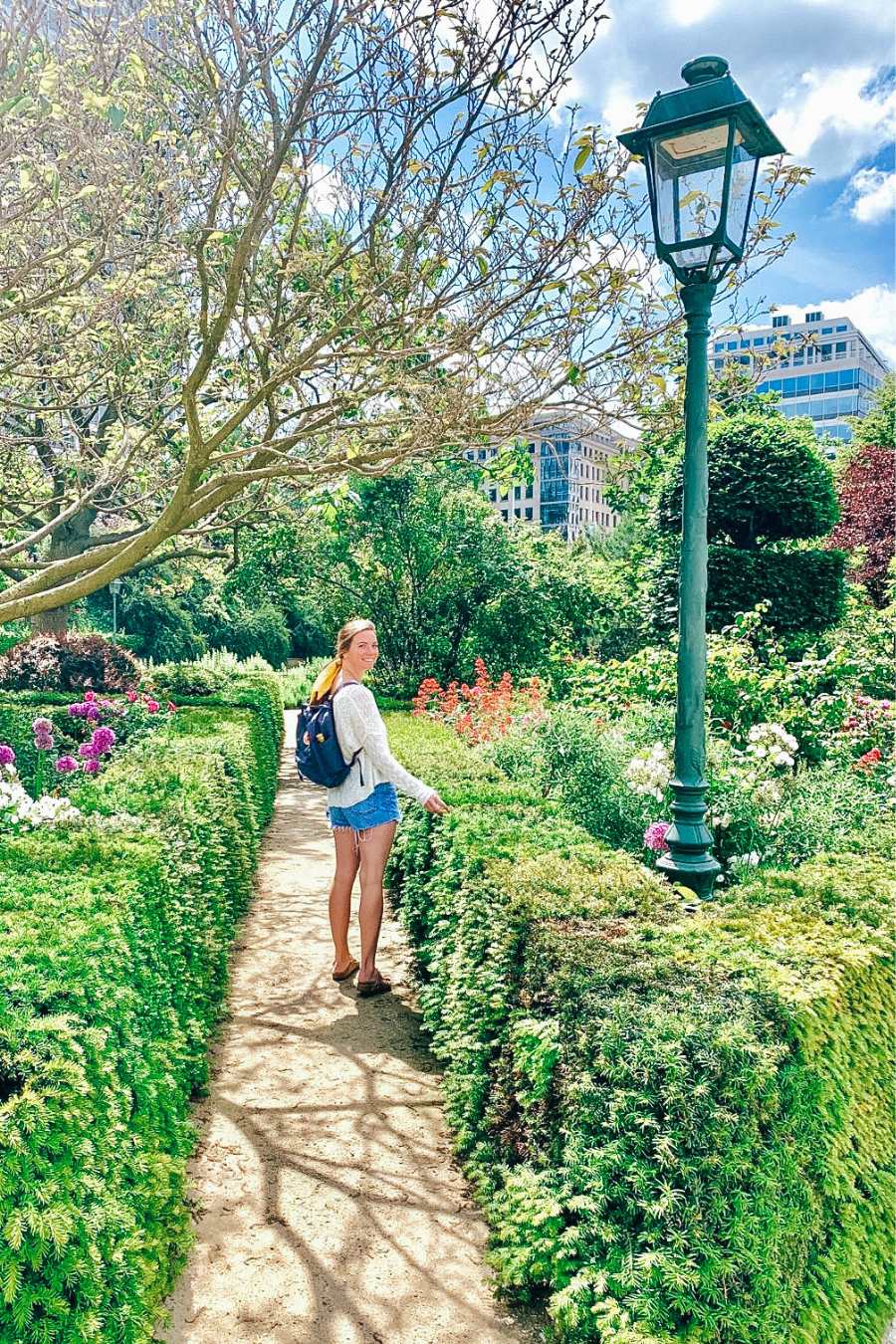 Safety in Brussels
Typical crimes against tourists are theft and pickpocketing, especially in crowded tourist areas. Always stay alert when walking and keep your belongings safely zipped on your body. For example, never put your phone or wallet in your pocket without a zipper or flash expensive jewelry.
Make sure to purchase travel insurance with World Nomads before your trip to cover any incidents!
Additional resources:
We hope this complete guide to Brussels helps plan your trip to this amazing city! There are so many options here for any type of traveler. Let us know if the comments your favorite thing to do in Brussels!