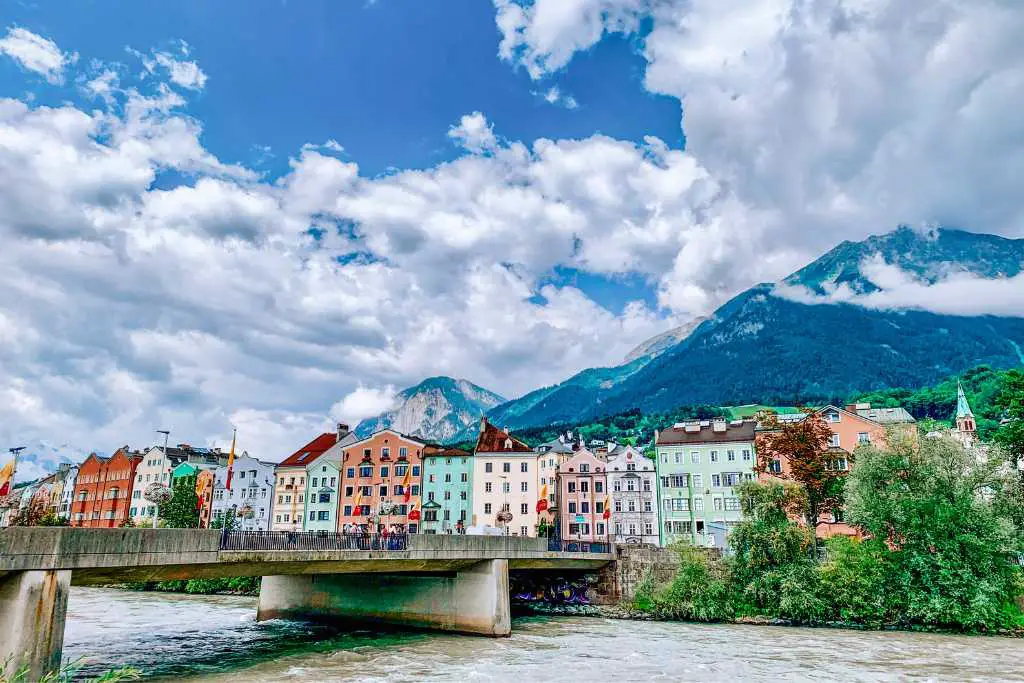 The Ultimate Guide to Planning a Trip to Europe
We totally get it – planning a trip to Europe is a daunting task, especially if it is your first time visiting this amazing continent. Do yourself a favor and do not let this feeling overwhelm your potential plans! It is 100% worth it to plan and go on a trip to Europe. Europe is by far our favorite place in this world and we have spent the majority of our travel time on this continent. This guide on how to plan a trip to Europe will break down the trip planning process into smaller pieces so you are not overwhelmed.
How to choose your Europe travel dates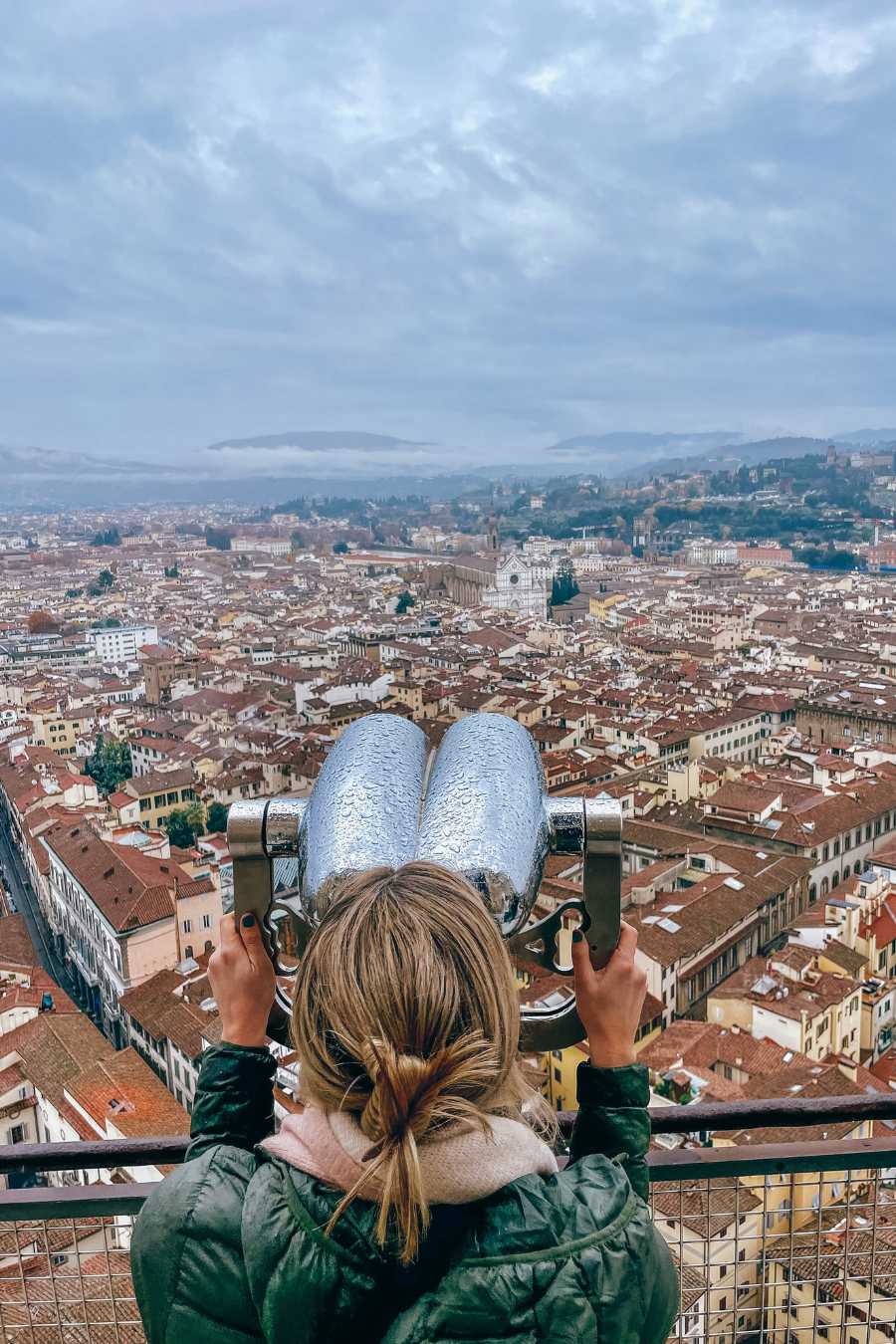 Research the best time of year to visit
You do not want to plan your trip to Europe and then find out later that it is not an ideal time to visit that destination. If your timeframe is set in stone, consider picking a different destination that is ideal for that time of year. On the other hand, it is often smart to visit some countries in the off season! It is typically cheaper and less crowded with still plenty to explore and experience. Research your options and make a decision that is best fit for your travel goals.
Try to be flexible with your travel dates
It is possible that you already have travel dates in mind because of a specific event or time allotted off work. If possible, try to be slightly flexible with your travel dates since flight costs and times will vary depending on your exact travel day. Set price alerts for the general time frame in which you are looking to travel to Europe and purchase flights at the time and price that works for you!
Skyscanner is one of our favorite tools to find cheap flights around the world. Browse your options here!
How far out should you plan and book your Europe trip?
We recommend starting to plan your trip to Europe about 6-8 months in advance. Europe is one of the most (if not the most) popular place to visit in the world. The earlier you start to map out your trip, the better. Here is a basic timeline of when you should be booking the different pieces of your Europe trip:
Flights: 6-8 months out
Housing: 3-6 months out
Transportation within Europe: 2-4 months out
Trip activities: 1-3 months out
Obviously every trip is different and this timeline is not set in stone. It is possible to plan a trip to Europe last minute, but keep in mind that housing options may be limited especially during peak season. The more you can book early, the better off you will be!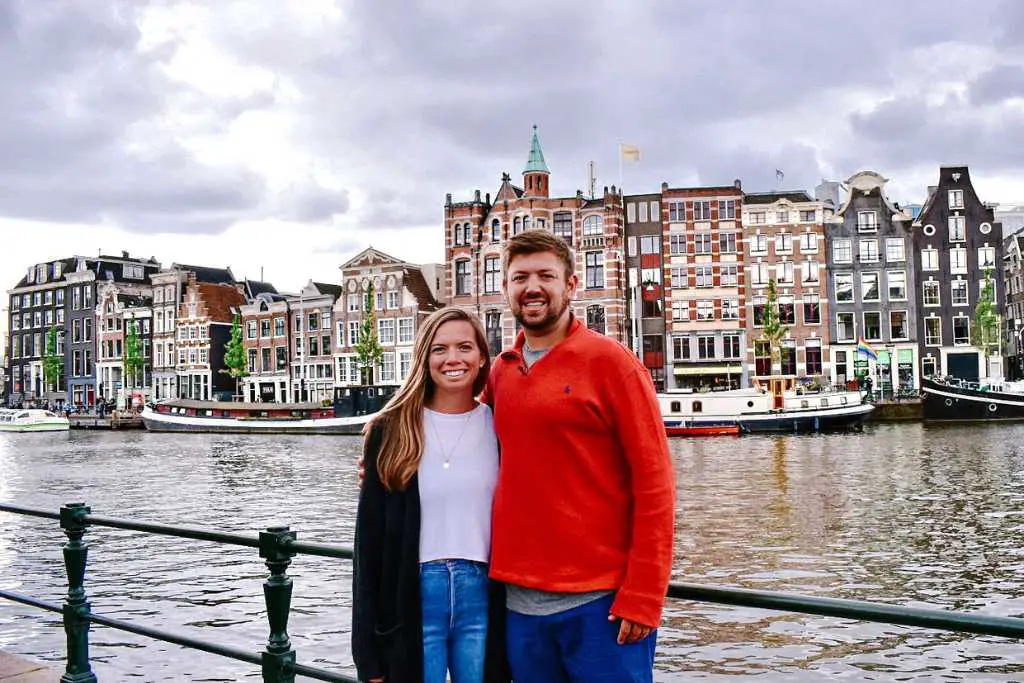 How to choose where to go in Europe
Make a bucket list
If you have not already, make a travel bucket list and decide what is top of that list. Did you see something on social media or Pinterest that peaked your interest? Look it up! Having some ideas in mind will help narrow down your options when you start planning your Europe trip.
Here are 30 bucket list things to do in Europe to start brainstorming!
Have fun with research
It is totally possible that there is something on your bucket list that you didn't even know existed. Spend some time browsing Pinterest, blogs, YouTube or TV shows and see what catches your eye. There are so many things to do in Europe beyond visiting the Colosseum in Rome or sitting under the Eiffel Tower. Those activities are of course amazing, but consider seeing what other options you have to explore beyond the most well known bucket list items.
Use code JLJ10 for 10% off all eSIM purchases.
Decide what you want to experience on your trip to Europe
This question often gets overlooked when thinking through planning a Europe trip – what do you want to do on your vacation? There is absolutely no wrong answer to this question because this trip to Europe is 100% in your control to plan and you do not need to justify your plans to anyone else.
Do you want to eat the best food? Do you want to go hiking? Do you want to sit on the beach or a boat surrounded by crystal clear water? Do you want to spend your days browsing historic museums? Europe is full of all of these possibilities! Each country in Europe is unique and belongs in the categories listed below one way or another, but hopefully this helps narrow down some options for you depending on your travel goals. Here are some destinations that fit each of these questions.
Best beach or warm weather destinations in Europe: Croatia, Greece, Southern Italy, Spain, Portugal, Malta, Southern France
Best food in Europe: Italy, Spain, Greece
Best outdoor views in Europe: Ireland, Scotland, Switzerland, Norway, Sweden, Northern Ireland
Best bars and pubs in Europe: Czech Republic, Germany, Hungary, Ireland, England, Scotland, Netherlands, Belgium
Best architecture in Europe: France, Spain, Italy, Hungary
Best cultural experience in Europe: Italy, France, Spain, Portugal, Ireland
Best places to visit Europe on a budget: Czech Republic, Poland, Slovenia, Hungary
These questions are important to consider because this vacation to Europe is for YOU! You should plan a trip to Europe that excites you and it doesn't need to make sense to anyone else. If you want to lay on a beach chair and skip the museums, consider island hopping in Greece. If you want to see epic views and sit in a pub after, consider Ireland. For a full cultural food and drink experience, consider Italy or Spain. The options are endless of types of trips you can plan to Europe and each destination is truly unique.
How to plan your European Itinerary


Are you still overwhelmed with travel planning? Consider using our travel consulting services to take the stress out of travel planning! Not only will you get one-on-one access to ask us any travel questions, we will give you all of the tools you need to book and execute on your dream vacation with ease.
Do not overload your travel itinerary
It is important that you do not jam pack your travel itinerary, especially if it is your first time traveling to Europe. It is tempting to want to see everything on your bucket list in one trip since you are making the trip across the ocean. There is so much to see in Europe from the canals in Amsterdam, the Eiffel Tower, the Duomo in Florence, the Scottish Highlands – the list of things to do in Europe could go on forever.
With that said, sometimes quality is better than quantity. Hopefully this is not your only trip to Europe in your lifetime and you will have the chance to continue to work through that entire Europe bucket list. It is often better to deeper immerse yourself in one culture rather than dip your toes in an overwhelming number of destinations.
Also, traveling is exhausting! It is not easy to constantly be on the move to a new destination. Think about how often you will be comfortable unpacking and repacking your bags, finding your new housing and resituating yourself.
How many cities should you plan to visit in Europe
We have now done multiple trips to Europe and our rule of thumb is to visit 3 cities per every 10 days. Visiting more than 3 cities in 10 days gets very crammed and you will end up not getting to experience everything you want in those destinations. Once you factor in travel time, a 10 day Europe trip is really closer to 8-9 full days.
Of course, this is not a hard and fast rule to follow. If you are staying in one region like Italy for example, you can see 4-5 cities in 10 days. This is especially true if you use a city like Florence as a home base and take day trips from there. Each Europe trip itinerary is unique and should be tailored to your personal travel style and goals!
If you have a full 2 weeks in Europe, you can most likely fit in 4-5 cities in different regions. Those extra 4 days add tons of value to your time if you can manage to take it.
If you are planning for a one week trip to Europe, then we would advise you to stick to 2 major destinations or 3 cities in one region.
If you are planning long term travel in Europe, read our guide on how to plan long term travel!
Day-to-day trip planning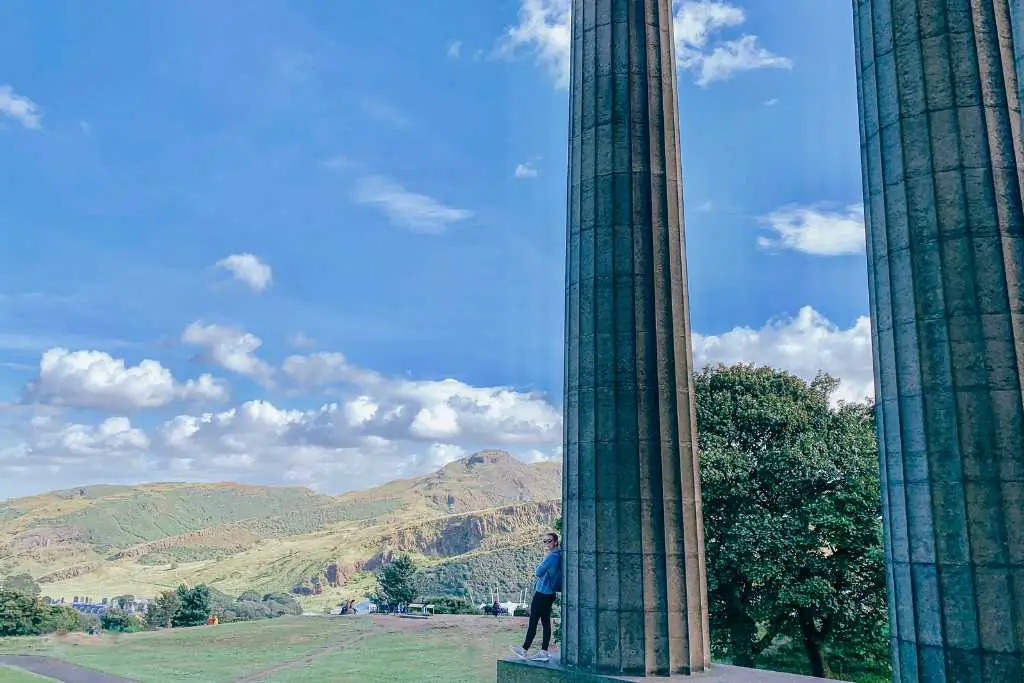 If you jampack your itinerary without any down time, you will be completely wiped out after a few days. Overbooking your itinerary also does not leave free time to stumble upon hidden gems that you may find yourself. If you find yourself enjoying an activity, you want to make sure that there is some free time to go back to that or continue in that moment.
On the contrary, if you do not plan your days out whatsoever, you will end up feeling lost and potentially miss out on major activities that need to be booked in advance. We recommend booking 1-2 major things to do each day to leave time to wander in between.
We also definitely recommend booking any reservation in advance for activities and meals that you 100% want to experience. If you do not book in advance, then you risk not being able to do these things!
Things to do while planning your travel route
Start tracking flights right away
Set a price alert on Google Flights as soon as possible for the time frame and destinations that you are considering. This way you will be prepared to book your flight as soon as the price is right for your budget!
Important note: It does not need to be expensive to fly to Europe. We have never paid more than $700 round trip for our flights to Europe. If you start tracking flights early and are flexible with your dates, you can absolutely travel to Europe at a reasonable price.
Consider the travel time when booking round trip flights
If you book round trip flights, it is important to consider the time it will take to get back to your original city for your flight home. Sometimes it may be worth it to book separate tickets in order to optimize your travel time.
Check Rome2Rio to decide which transportation option is best
Rome2Rio is the best website to browse transportation options between cities. It will show you all of the different ways to travel between cities in Europe depending on your personal comfort preference and budget.
Pro-tip: You can use Rome2Rio to book your transportation within Europe. Once you decide your plan, use Rome2Rio to direct you to the exact booking website and lock in your transportation from there.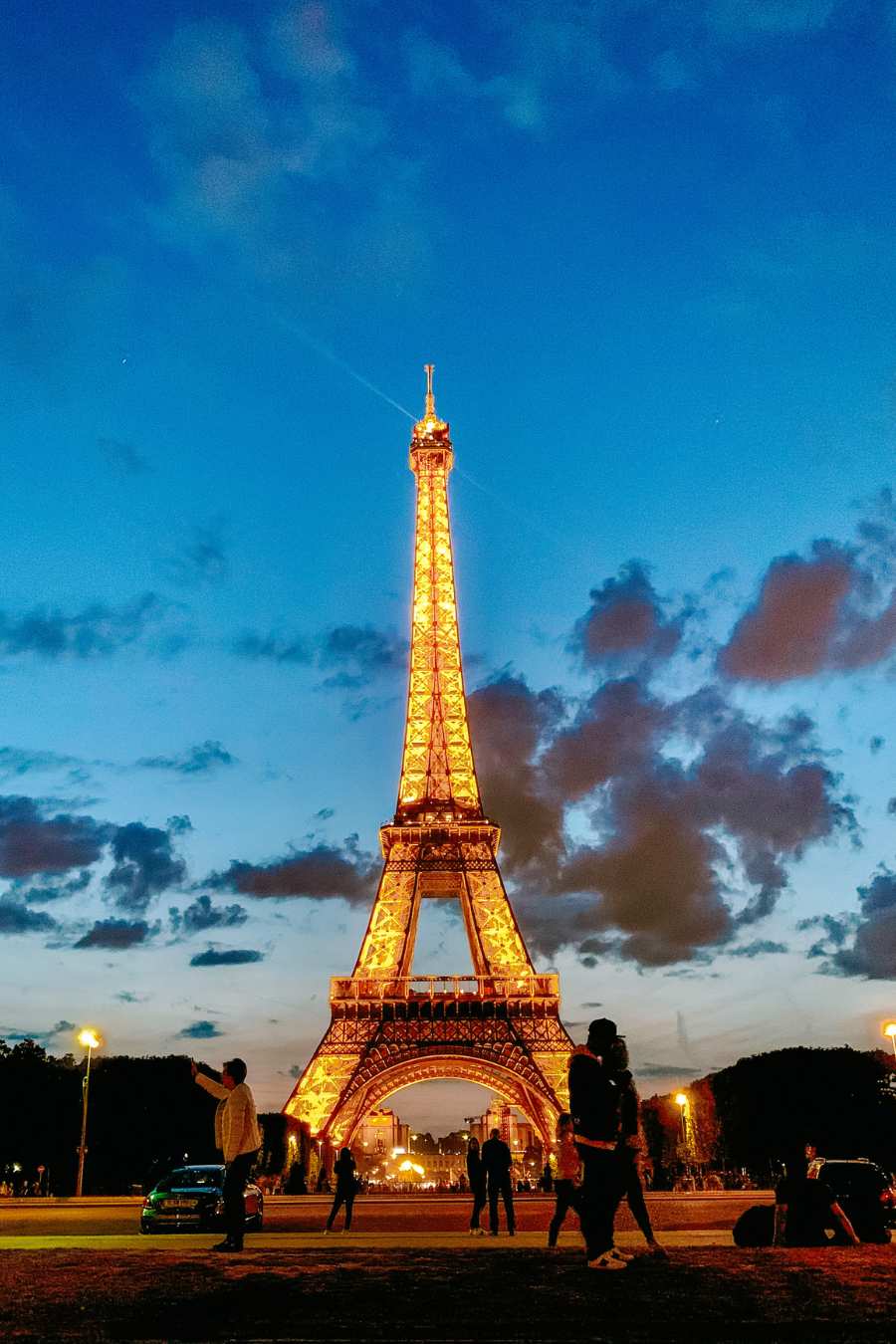 Transportation in Europe: Trains, planes, ferries and buses
One of the greatest things about Europe is that it is so easy to travel between cities! As noted above, choose the option that works best for your budget and comfort levels.
Even though it is common and easy to fly between cities in Europe, consider the time it takes to travel to the airport and go through security before your flight. Typically a one hour flight will take the same amount of time as a 4-5 hour train.
A bus will typically be your cheapest but longest option depending on the exact destinations.
Should you rent a car in Europe?
Renting a car in Europe is really a personal decision. We always prefer to not be the ones driving. When you consider the cost of the car, insurance and the stress of navigating new roads, we do not like to take that risk. It is often easier to book a tour with a group or even a private car with an experienced driver if you have the money. With that said, this is not the only opinion. Many people prefer to be on their own schedules and route when road tripping in Europe. Renting a car does allow you freedom to travel at your own pace.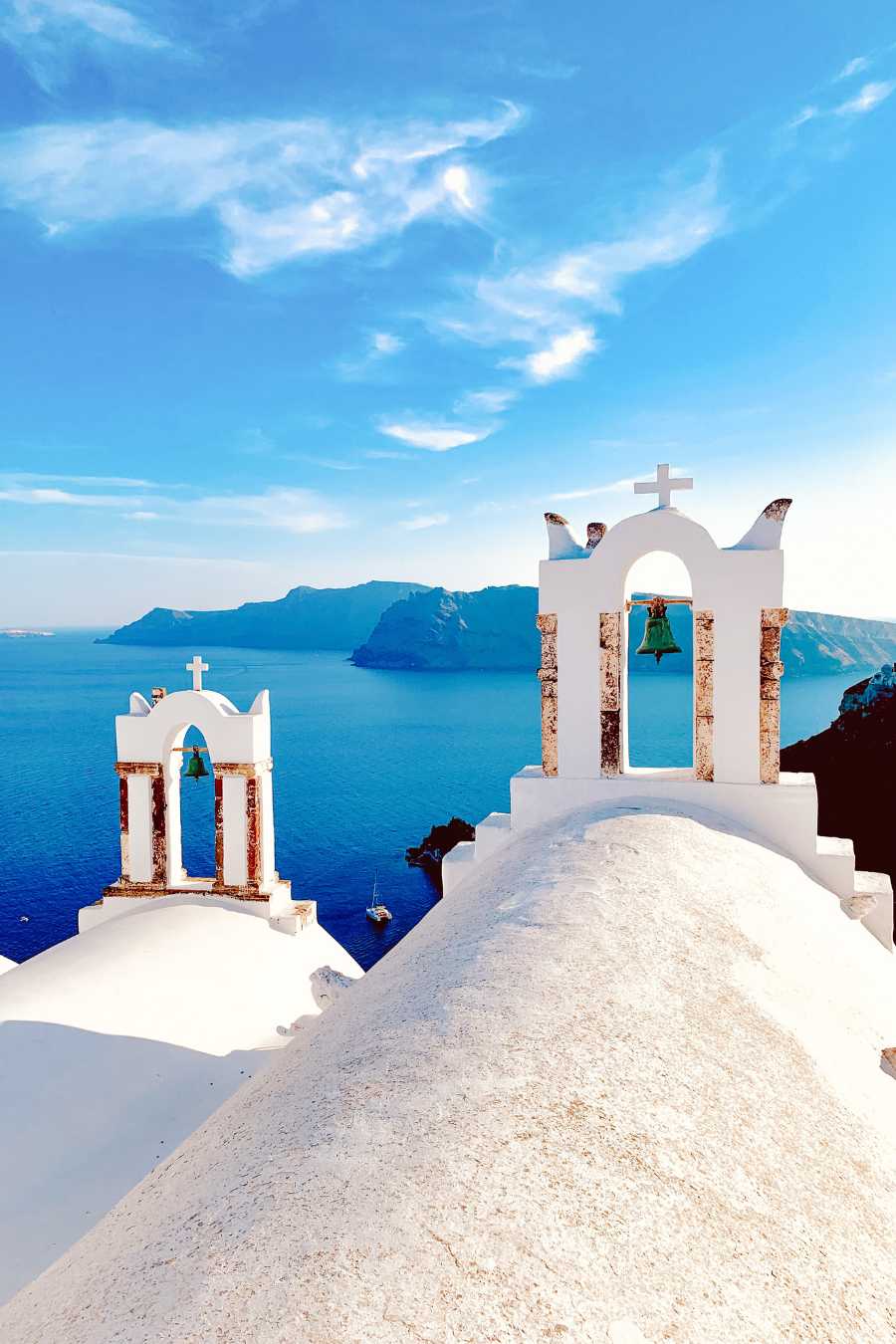 How to book your housing in Europe
Research the best neighborhoods to stay in cities
Location is key when booking your housing in Europe. Depending on your travel style and goals, you will want to book housing that makes your trip easier and typically that means the most convenient location. Consider the following things when choosing the location for your housing:
Safety
Budget
Distance to bars and restaurants
Distance to public transportation
Distance to airport or train station
What housing to book in Europe
There are a variety of options when it comes to booking housing in Europe. Depending on your travel style and group size, a hotel or house rental may be best. Here are some pros and cons to the different types of housing in Europe!
Hotels in Europe
Hotels are typically a great option if you do not have a strict travel budget. Sometimes it is just easier to book a hotel and know that you will have a comfortable stay.
Airbnb and homestays
Airbnb's are a great housing option in Europe especially for large groups. It is often easier and cheaper to book one large apartment for a group instead of multiple hotel rooms. This of course depends on your travel preference and specific city!
Book your housing as soon as you know exact travel dates
Europe is one of the most popular continents to visit in the world and while there is typically ample housing in these amazing cities, they often book up especially during the busy season. It is important to book your housing as soon as you know your travel dates.
Additional Europe recourses
Europe Travel Tips: A first-timer's guide to traveling to Europe
Overnight Flight Tips: How to survive and thrive after an over night flight
---
We completely understand that planning a trip to Europe can be a very daunting task. Hopefully this guide on how to plan a Europe trip eases your mind and travel worries!
If you are still feeling overwhelmed, check if our travel planning services are right for you. You will get 1:1 time to ask us any travel questions and we will equip you with the tools you need to book your dream European vacation.