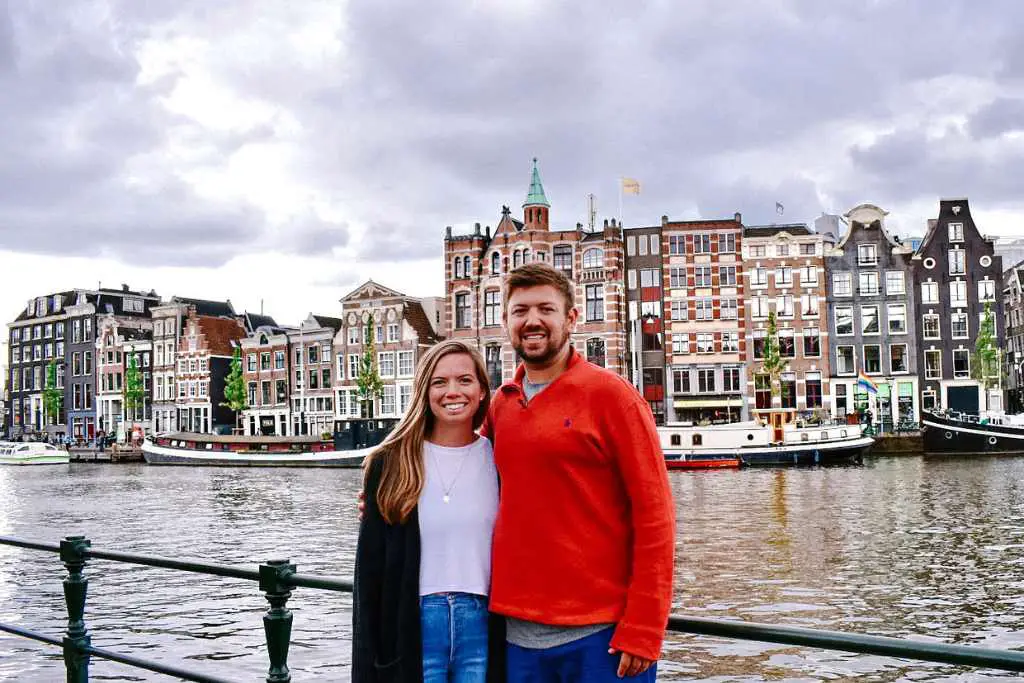 Taking a trip to Europe is an absolute bucket list item and is one of the best gifts you can give yourself. If you are planning a trip to Europe for the first time, we completely understand how overwhelming it may be to understand everything you are getting into. It is often still overwhelming even if you have traveled to Europe multiple times! In this post, we will walk through all of the best Europe travel tips you need to know before visiting this amazing continent.
Europe is by far our favorite continent in the world. We first traveled to Europe together in 2017 and Seth actually lived in Florence, Italy for two years after college. We have now traveled to over 20 countries in Europe and continually go back every year. With that said, we are experts when it comes to planning a trip to Europe and knowing all of the best tips for traveling to Europe. Our goal with this guide is to leave you feeling prepared and ready for your dream European vacation!
Understanding the Schengen vs non-Schengen regions and the 180 day Europe travel rule
The Schengen area in Europe is a group of countries that all agree to allow free travel between each other without an individual needing to go through customs. For example, if you travel from Italy to Germany, you will not need to go through customs at the airport since you are traveling within the Schengen area. Some countries that are not included in the Schengen area are Ireland, The United Kingdom, Cyprus and Romania.
It is important to understand the Schengen area rules if you are traveling for an extended period. You can only stay up to 90 days within a 180-day period in the Schengen area. We needed to make sure we followed this rule on our original six month trip around the world but If you are planning to travel for a vacation, most likely you do not need to worry or understand the Schengen area 180 day rule.


Are you overwhelmed with travel planning? Consider using our travel consulting services to take the stress out of travel planning! Not only will you get one-on-one access to ask us any travel questions, we will give you all of the tools you need to book and execute on your dream vacation with ease.
General travel planning tips for a trip to Europe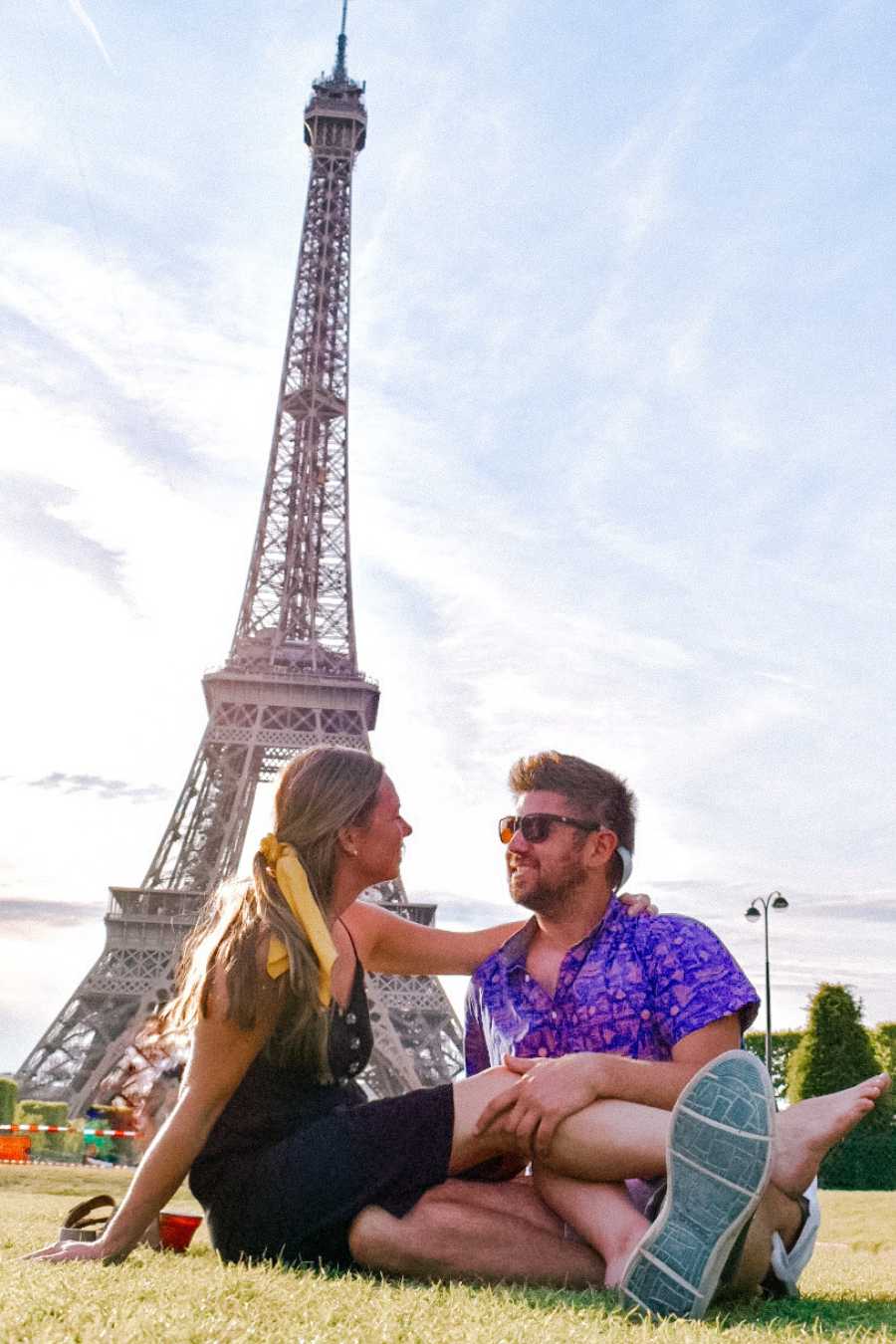 Set price alerts on google flights months in advance.
You absolutely do not need to spend thousands of dollars on flights to go to Europe. In fact, we have never spent more than $800 to fly round trip to Europe. Set a price alert on google flights for the general time frame you want to travel to Europe and buy your flight as soon as you see the price drop!.
If you are seeing high prices to a particular destination, check if it is cheaper to fly to a major city and then transfer to your smaller destination. Depending where you are flying from, it is often cheaper to fly to a major city in Europe (London, Paris or Lisbon for example) and purchase a separate flight to your other European destination.
Here are our favorite tips and hacks for surviving an overnight flight to Europe!
Consider traveling to Europe in the cusp or off seasons.
While we absolutely love the summer in Europe, the best time to visit is in the Spring and Fall when there are less crowds and the weather is still pleasant. Even beach destinations like Croatia and Greece are still completely doable during the cusp season.
Winter is also an underrated time to visit Europe. While it will be cold in most places, there are less crowds and the Christmas markets are definitely a bucket list item.
Research which airports to fly to for your destination.
Booking your flight to a European destination is not always as simple as booking a flight to the closest airport. For example, when traveling to Florence, it is often the cheapest and best option to fly to either Milan or Rome and take a train from those cities to Florence. The same can be said for some cities in Spain, France, Ireland and Switzerland.
Skyscanner is one of our favorite tools to find cheap flights around the world. Browse your options here!
Use Rome2Rio to browse your transportation options between cities in Europe.
Rome2Rio will show you all of the different transportation options between destinations depending on your timing and budget.
Check with your phone provider to understand your travel options.
Most US based phone providers charge $10 a day to use your phone in foreign countries. This can really add up depending on how long you are traveling! We recommend downloading Airalo, the world's first ever eSIM company. You will pay much less to use your phone in any country by using Airalo.
Use code JLJ10 for 10% off any eSIM purchases!
Check if you need a visa.
The visa rules are changing in the near future and Americans will be required to apply for a visa online ahead of their departure to Europe. It should not impact the ability to travel and enter anywhere in Europe, it may just require an extra step in the planning process.
Things to do before you travel to Europe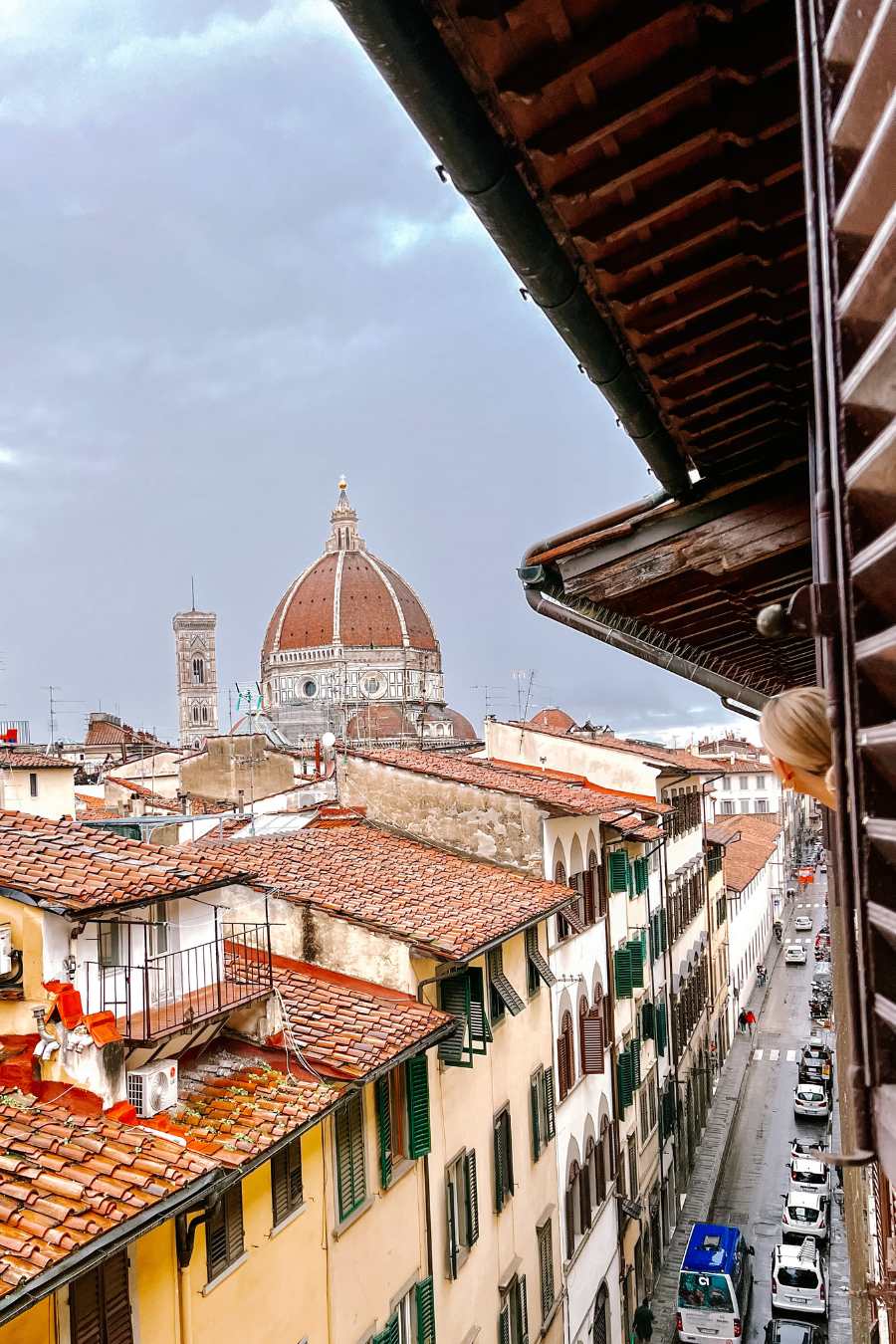 Make sure that your passport has more than six months before it expires.
Take a second right now and check the expiration date on your passport. You may be denied entry if your passport is going to expire in the coming months!
Take pictures and print copies of your travel documents.
This will save you trouble if you lose your passport while you are traveling in Europe and need to go to the embassy to be able to travel home.
Subscribe to our email list to access our ultimate trip planning spreadsheet.
This is the same spreadsheet we use to plan all of our trips and store all of our trip details in one place. This is especially helpful when you arrive on your Europe trip and do not need to search your email for housing and transportation information. You can store it all in this spreadsheet for easy access anywhere in the world!
Download the cities you are traveling to on Google Maps beforehand.
This is a great thing to do before traveling to Europe because you will have full access to the city maps whether or not you have cell service.
Download the local language on Google Translate on your phone.
Mostly everyone in Europe does speak English but it is good to be prepared in case you encounter someone who you need to speak with and they do not speak English.
Save recommendations in your Google Maps to refer back to.
This is one of our favorite Europe travel tips to remember! Save all of your recommendations as lists in your phone so that you can access them while you are traveling and you will remember all of the establishments you want to visit. This will save you research time when you arrive at a new city and are trying to figure out where to eat, drink or explore!
Download travel apps and set up any necessary accounts.
Here is a detailed post about all of the apps you need to download before traveling to Europe. It is important to set these up on your phone beforehand so it is one less thing to do when you land!
Purchase travel insurance
It is always recommended to purchase travel insurance before going on an international trip. It is a small fee to pay up front in case of any lost or stolen items or unfortunate medical expenses. We always purchase travel insurance when traveling internationally through World Nomads!
Plan your airport transfer ahead of time.
You do not need to have your airport transfers booked by any means but you should have a plan in place. You do not want to land in a new foreign city and have to guess at the best way to get to your housing. Research ahead of time so you are ready to go as soon as you land and get through customs!
Transportation in Europe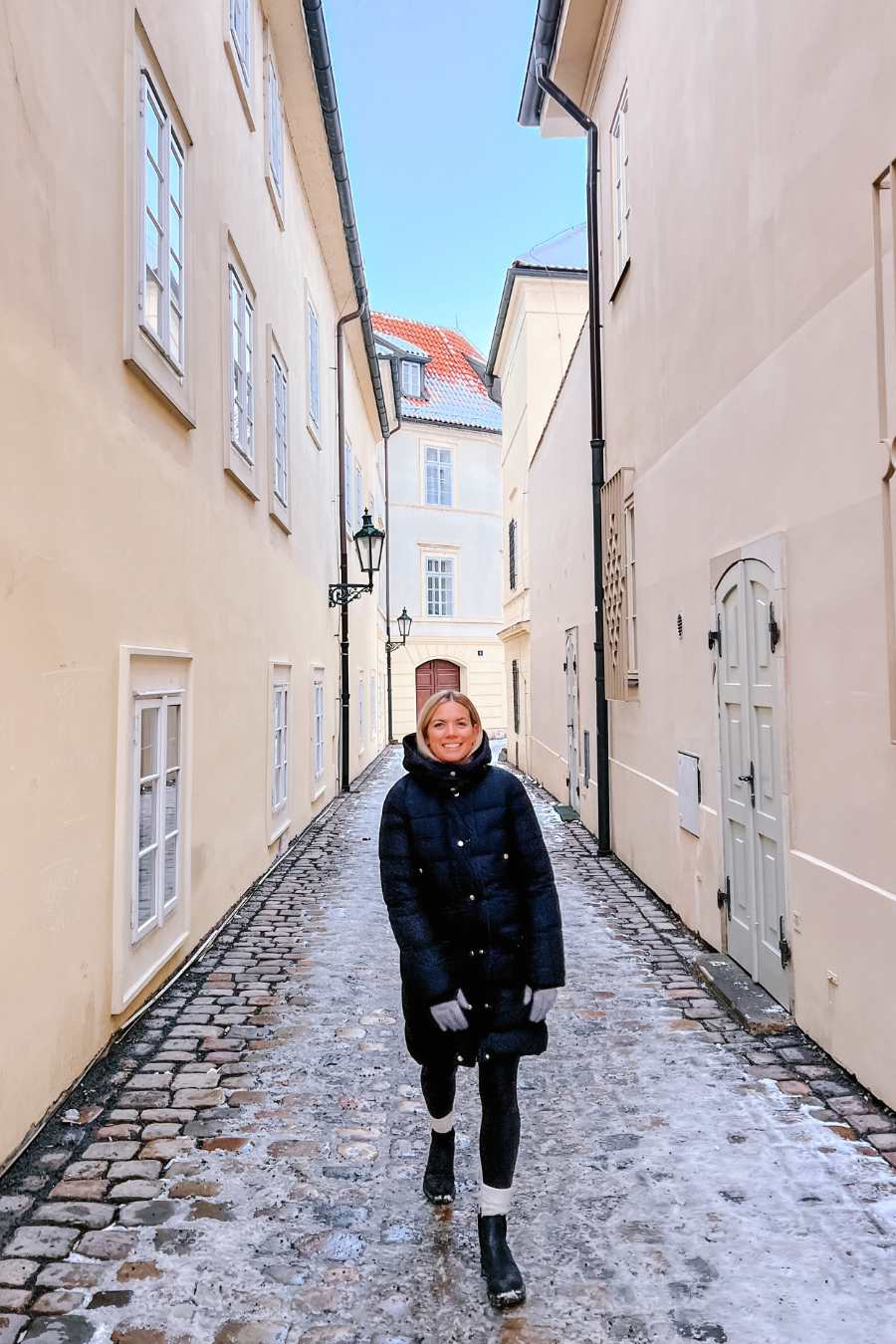 Don't be afraid of public transportation in Europe.
Europe honestly has their public transportation systems worked out between trains, trams, buses and subways depending on the city. Oftentimes, it is easier and cheaper to take public transportation than to order a car! Munich, Germany is a great example of this. We didn't take a single uber the last time we were there because the tram and subway system runs through the entire city.
Validate your ticket when taking public transportation.
Most places in Europe use a sort of honor system when it comes to ticketing on public transportation. Validating your ticket simply means that you are stamping a mark on it to show that you have activated it. If you do not do this, it is considered a crime because you could technically use your ticket more than once.
While Uber is available in most places, it is not the most commonly used rideshare app in every city in Europe. Research ahead of time to know if you need to download other rideshare apps like FreeNow for your trip to Europe.
Europe and housing and hotel travel tips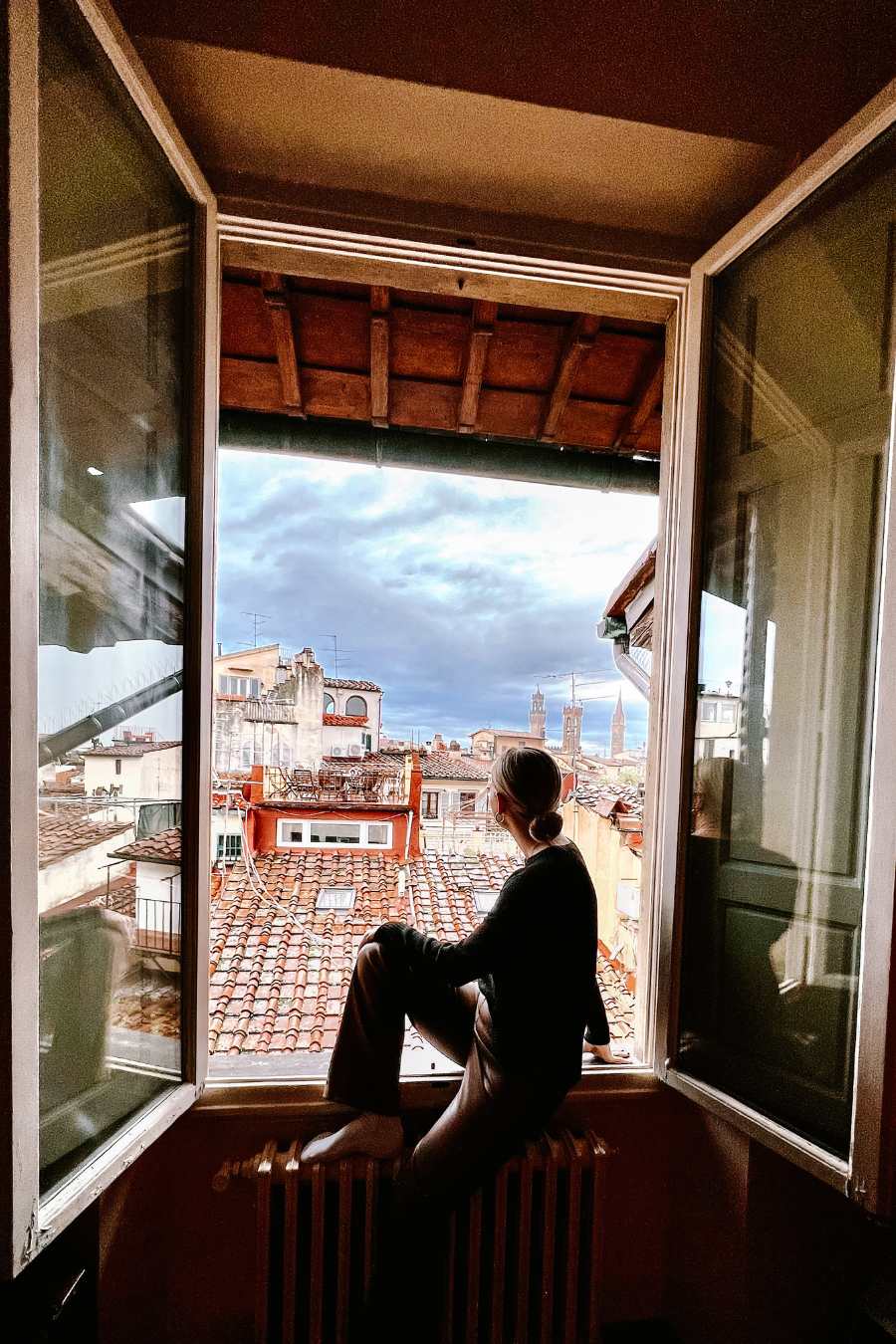 Hotel keys will typically need to be plugged into the wall to make the electricity work.
This is a way for the hotels to save energy when you are not in the room. Typically there is a slot to the right or left of the door as soon as you walk in to put your key.
It is typical for hotels or rental property hosts to make a copy of your passport.
We have been asked this multiple times by our consulting clients and thought it was important to note. It is okay to share your passport information with your Airbnb host or hotel! It is actually a law in Italy that your housing has to have a copy of your passport.
Stay close to the center or easily accessible to public transportation.
We completely understand that it is not always feasible to afford housing right in the city-center but if you are able to walk to a few bars and restaurants, it will elevate your experience in Europe. When you factor in the costs and time to travel to your housing outside of the city-center, it is often worth it to be closer to the action!
Packing Tips for visiting Europe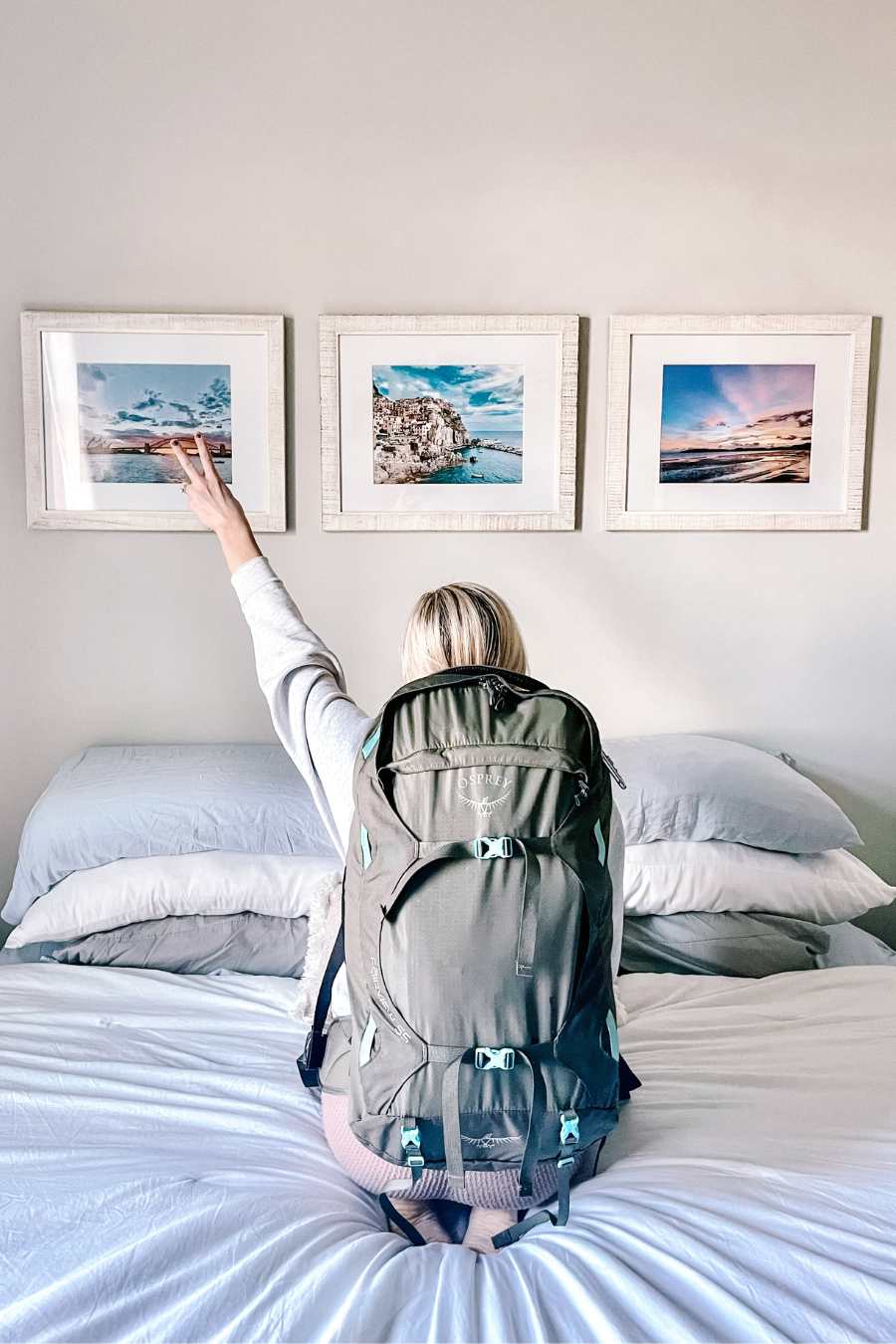 Make sure you have all of your travel essentials.
While it is possible to purchase anything you may need when you arrive in Europe, it is always better to be prepared and purchase all of your travel essentials before your departure.
Pack in carry-on luggage.
Trust us here, you do not want to carry heavy and unnecessary luggage around Europe. We promise it is completely possible to pack for a trip to Europe in just a carry-on bag and personal item. Here are the best bags for international travel and tips for how to pack light for travel!
Take pictures of your outfits before you go.
This is one of the best Europe packing travel tips! Take pictures of all of your outfits before you go on your trip and save them in an album on your phone. While it does require some time and thought beforehand, it will save you both time and energy while you are traveling and need to decide what to wear.
Use packing cubes.
Packing cubes are an absolute travel essential in our book. They will help keep you organized and allow you to fit everything you need in your bag!
If flying in between cities, always check the costs to carry-on vs check your bag.
Many airlines in Europe vary in their prices for checking a bag vs carrying it on your flights. Do what is best for your travel plans and your budget!
Airlines are losing luggage more and more these days. These trackers are the best way to locate your luggage if it gets lost and enables you to give clear details about its whereabouts to the airline in order to get the luggage safely to your destination as soon as possible.
Pack necessary toiletries and medications in your personal item along with a day or two of extra clothes.
Along the same lines as the previous Europe travel tip, you want to be prepared in case your bag does get lost. Hopefully this does not happen but it is always smart to be prepared!
Pack an extra collapsible bag.
This is a great Europe travel tip, especially if you plan to purchase any items while you are traveling through Europe. Pack an extra bag to check on your way home so you can fit everything! Make sure it can collapse in your bag so it does not take up extra space on your way to Europe. There's no need to carry around extra luggage!
Banking and finance tips for visiting Europe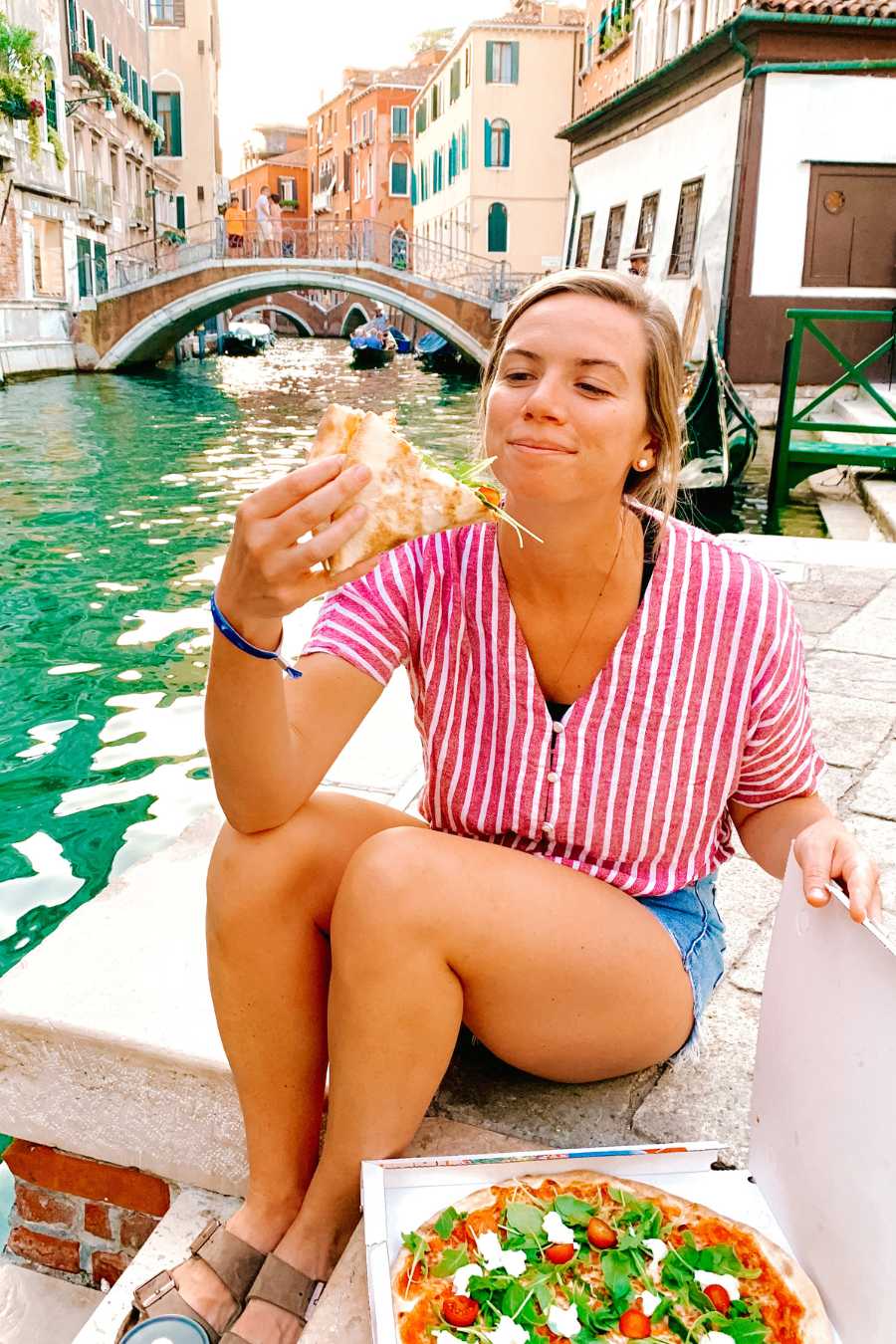 Take out cash when you get to Europe.
It is a pretty old school way of traveling to get Euros before you leave your home country. Nowadays, you will most likely get a better exchange rate by using a bank ATM when you arrive in Europe. If you travel often, we recommend opening a Charles Schwab bank account to avoid paying for any foreign ATM transaction fees.
Most places will take credit cards but be prepared with cash.
There's no need to take out thousands of Euros in cash because most establishments will take credit cards. It is important to note though that not all establishments will accept American Express cards. Again, we recommend getting a credit that will get you extra points for travel and will not charge any foreign transaction fees. The Chase Sapphire Reserve is our favorite travel credit card!
Always pay in local currency.
Sometimes an establishment will ask at checkout if you want to pay in USD or Euros. While it may seem simple to choose USD, that is actually a scam and you will end up paying more for your purchase. Always choose to pay in the local currency!
Take cash out at a bank ATM vs a chain.
Most ATM scams occur when using outdoor ATMs chains. We have found the safest ATMs to use are ones with a legitimate bank name and bonus points if the ATM is located inside a building.
You will not be able to exchange coins.
Prioritize spending any leftover coins you have on the last few days of your trip because you will not be able to exchange them back to your local currency.
Let your bank know that you are traveling.
Banks and credit card companies make it super easy these days to let them know you are traveling – usually there is a form you can fill out online. You do not want your credit card to get canceled on you while you are traveling!
Health and safety Europe travel tips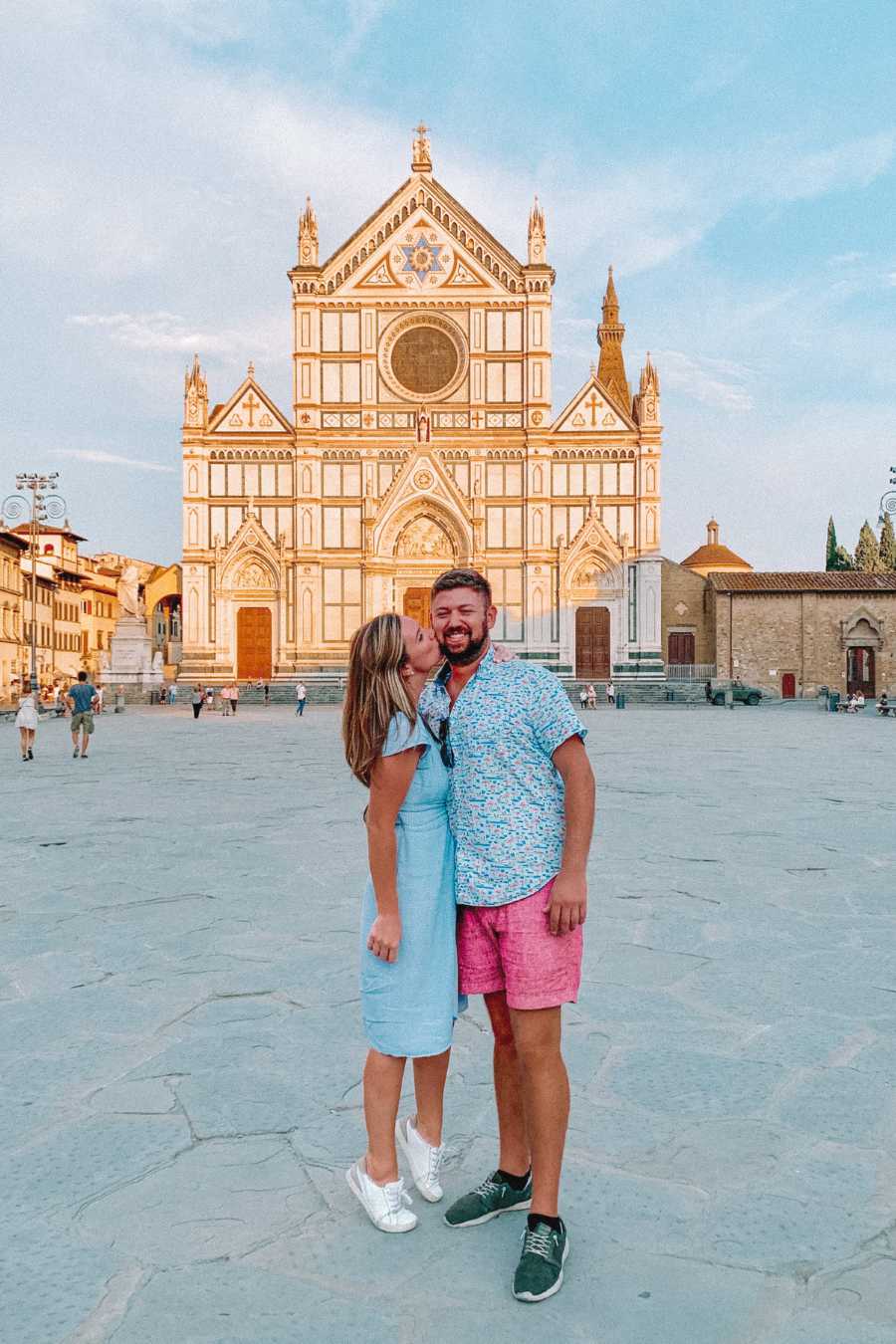 Do not purchase drugs.
If you travel to European cities known for the party and club scene, you may be approached and asked if you want to purchase drugs. Simply say no and keep walking!
Stay hydrated.
Hydration is the key to longevity on your European adventure. We typically travel with extra hydration tablets and vitamin-C packets to stay healthy while traveling.
Bring some medicine from the US.
Bring a variety of cold, flu, stomach medicines that you love from the US. While Europe does have anything you need in their pharmacies, if you get sick while traveling you may want the comforts of home that you are totally familiar with.
Scams to avoid when traveling to Europe
Carry your valuable items in a bag with a zipper
The most common crime committed against tourists in Europe is petty theft, especially in heavily crowded areas. Make sure all of your personal items are close to your body and safely zipped up. We recommend carrying this crossbody strap bag to keep your valuables close to your chest.
Take pictures of your rental car or rental bike before you leave.
This is a scam that happens all over the world but is also an important European travel tip. Some vendors will try to blame old scratches or dents on rental vehicles on tourists.
Establish the price of a taxi before leaving.
Rideshare apps nowadays avoid this scam to an extent since the price of the ride is established as you order but there will still be times that you need to take a taxi not through an app. Get a general price idea from the driver before you leave so you do not get overcharged. Keep in mind that if you are traveling with luggage, they will most likely charge a small amount for each bag.
Avoid restaurants in the center of busy tourist areas.
While it may be tempting to grab a seat in a restaurant in the center of the busiest piazza, you will pay more for your meal. There is nothing wrong with dining in places like this if it is what you want out of your travel experiences! Keep in mind though, typically the best bars and restaurants are down small side streets.
Culture and lifestyle tips to know before visiting Europe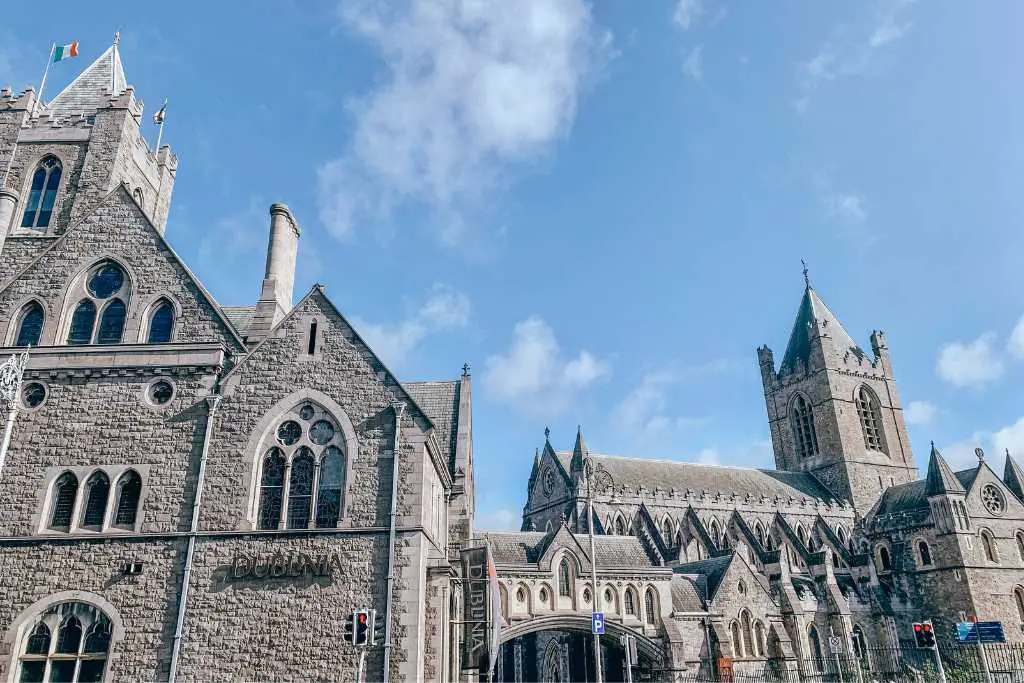 Bring an extra sweater or outer layer for visiting churches and religious sites.
It is important to be respectful and follow the clothing standards when visiting cultural sites.
Research tipping standards for the country you are visiting.
Tipping standards do vary around Europe but for the most part it is polite to tip between 10 – 20% when dining. If just ordering drinks, it is appropriate to tip closer to 5 – 10%.
Try to use the local language.
Simply learn hello, goodbye and thank you as a start. The locals will appreciate the effort!
Be prepared to pay for public restrooms.
It is common to have to pay for public restrooms in Europe. Have some coins handy to be ready for this.
Water is not always free at restaurants.
It is not common in European culture to ask for free tap water when dining at a restaurant. Most likely, you will pay for water while dining.
It is common for taxis to charge around 2 euro per bag when traveling with luggage.
We mentioned this earlier but wanted to call it out again. You may be charged a couple euros per bag if taking a taxi with your luggage.
What to read next?
---
We truly hope all of these Europe travel tips leave you feeling ready to plan your next trip and excited for your adventure! We love traveling to Europe and are SO excited for you to experience it yourself. Let us know in the comments if you have any questions or think of any other Europe travel tips that may be missing from this list.