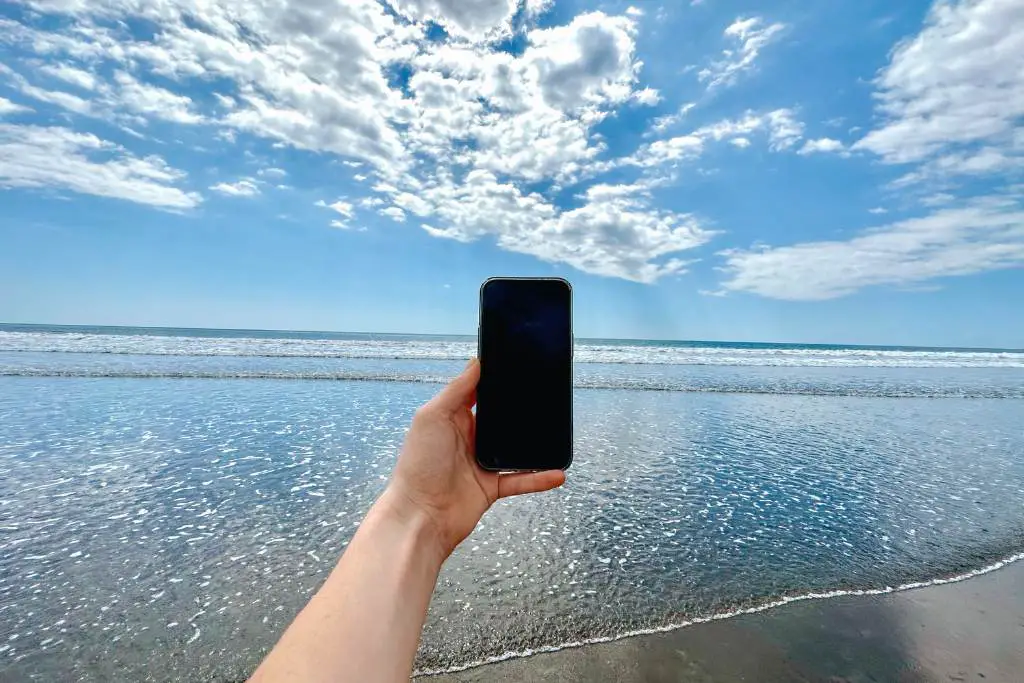 It is truly remarkable that in this day and age of advanced technology, phone carriers have yet to find a way to provide international service without insane fees or complex setups. This is especially surprising given the fact that many other industries have made significant strides in making their services more accessible and affordable for global customers. If you are wondering how to use your phone internationally or what is the cheapest way to get data abroad, we've got you covered. Read below for the best international phone plan options and how to have data while abroad!
As digital nomads and content creators, this is a very important topic for us because we need to access work in odd places. Despite the lack of innovation from phone carriers, there are still multiple options available to travelers who need to use data with their phones internationally.
What is the best way to get phone data while traveling? Here's the quick answer.
Easiest solution: Pay a daily rate with your phone carrier.
Best all-around solution: Download an Airalo eSim.
Cheapest solution: Buy a local SIM card.
Read below for more details about your international phone data options!
International Data Plan Options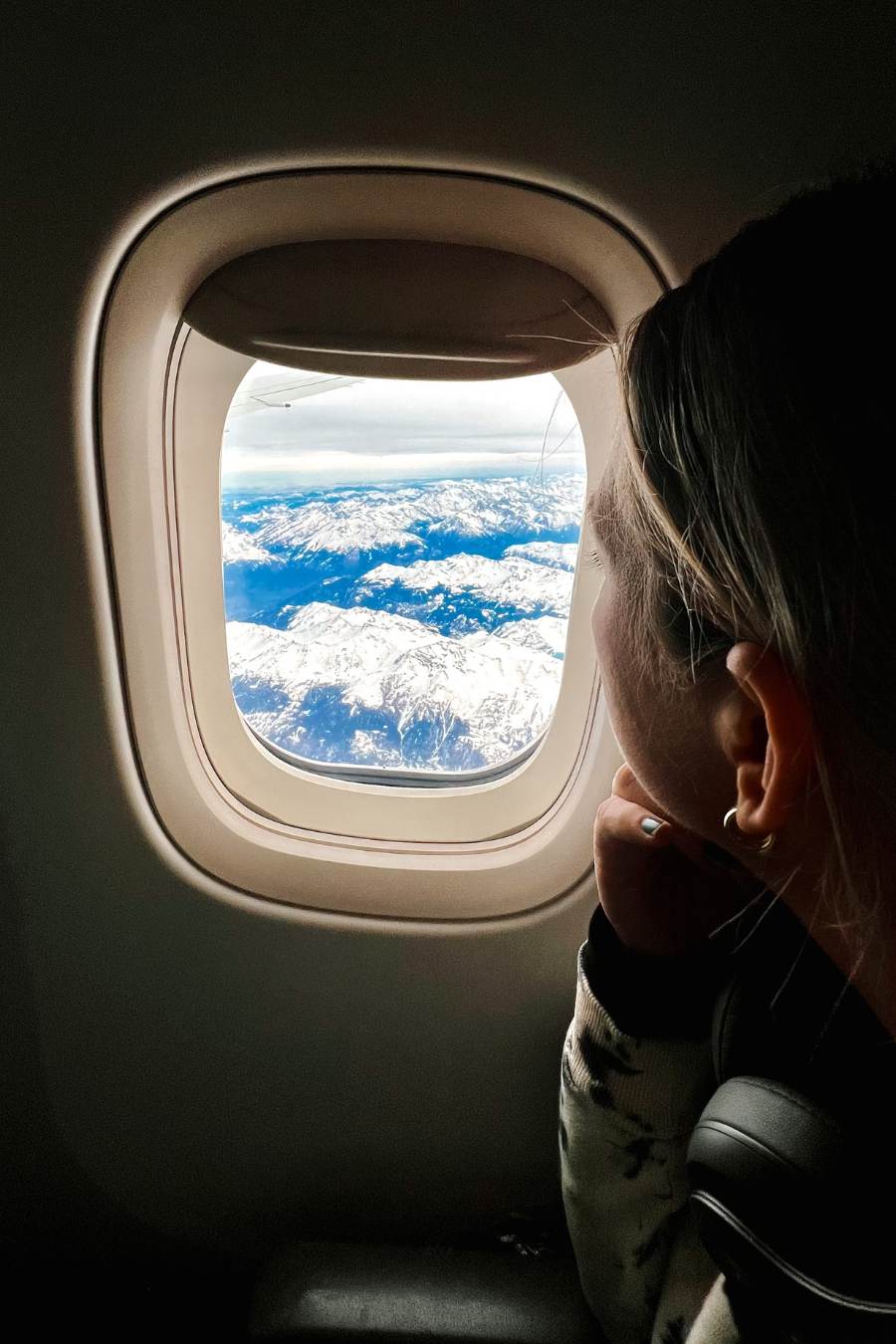 Pay a daily rate with your current cell phone provider
Verizon and AT&T have international service options for a daily rate. The typical rate to use your phone internationally with these providers is $10 a day.
This is a decent international phone plan option if you are going on a short trip, typically up to 10 days. I ended up doing this with my Verizon plan on a 3-day cruise to the Bahamas because it was cheaper to pay $10 a day than it was to purchase the ship's Wi-Fi package. With that said, I had little to no service while we were cruising at sea, but had plenty of service when we were close to shore.
Depending on your travel plans, the daily option is convenient because you only get charged if you actually use any data within a 24-hour period. There are absolutely days while you are traveling that you do not need to use any data and you will not get charged.
The downside to the daily rate (besides it typically being the most expensive option) is that there is a limit to how much data you can use on these daily plans. The roaming speed will slow down significantly after using more than 2GBs in a 24-hour period, which will happen quickly if you are scrolling on social feeds. If you can, stick to only using the necessary apps like Google Maps and WhatsApp while roaming and not connected to Wi-Fi.
Verizon Monthly Travel Pass
Verizon recently came out with a monthly pass for international service for $100/month. In other words, if you travel and use your phone internationally for more than 10 days, they will stop charging you the daily rate. Similar to the daily rate, the data roaming speed will slow down after 20 GBs in a month. This is the best option if you are traveling for a few weeks at a time and have the budget to pay that additional $100. With that said, this is the most expensive international phone plan option.
T-Mobile International Plan
T-Mobile is the only phone provider that offers international service at no additional charge depending on the exact plan you purchase. If you are a frequent international traveler, you may want to consider switching to T-Mobile for this reason.
We used T-Mobile when we did our first 6-month trip around the world in 2019, which was before eSims were an option for international travel. At the time, they claimed that they would only give us 3 months of international service, but ours did work for the entire 6 months that we were traveling. We absolutely cannot guarantee the same will work for you! Definitely speak to your service provider to understand more details.
T-Mobile has come out with multiple statements saying that their international service is not for "long-term use" and the user must reside in the United States for the majority of the time. If they catch on that you are traveling for an extended period, they may look closely and cut you off.
Purchase and set up an eSim
In our opinion, an eSim is the best option to use data while traveling internationally. The initial setup can be tricky at times, but once you do it and understand the process, it will get easier each time you travel!
Use code JLJ10 to save 10% on all Airalo purchases!
Airalo is the most affordable and efficient eSim option on the market. There are some nuances when it comes to using an eSim, but it is still the best international data roaming option. Airalo has many different options both in length and amount of data by country and region. Airalo will also provide you with data without technically changing your phone number. You will be able to make phone calls with your original phone number over Wi-Fi calling or through WhatsApp while using Airalo.
Check out our post about Airalo including details on how to set it up to prepare for your next trip.
Buy a local SIM card
Another option to use your phone internationally is to buy a local SIM card. While this method is slightly outdated, this is cost-effective if you are only going to be in one country for an extended time. If you are moving frequently between countries, using a new physical SIM card will get tedious.
If you opt for this international data option, you will get a temporary phone number while using this local SIM card. Be sure to communicate your new contact information with essential personnel once your new card is set up!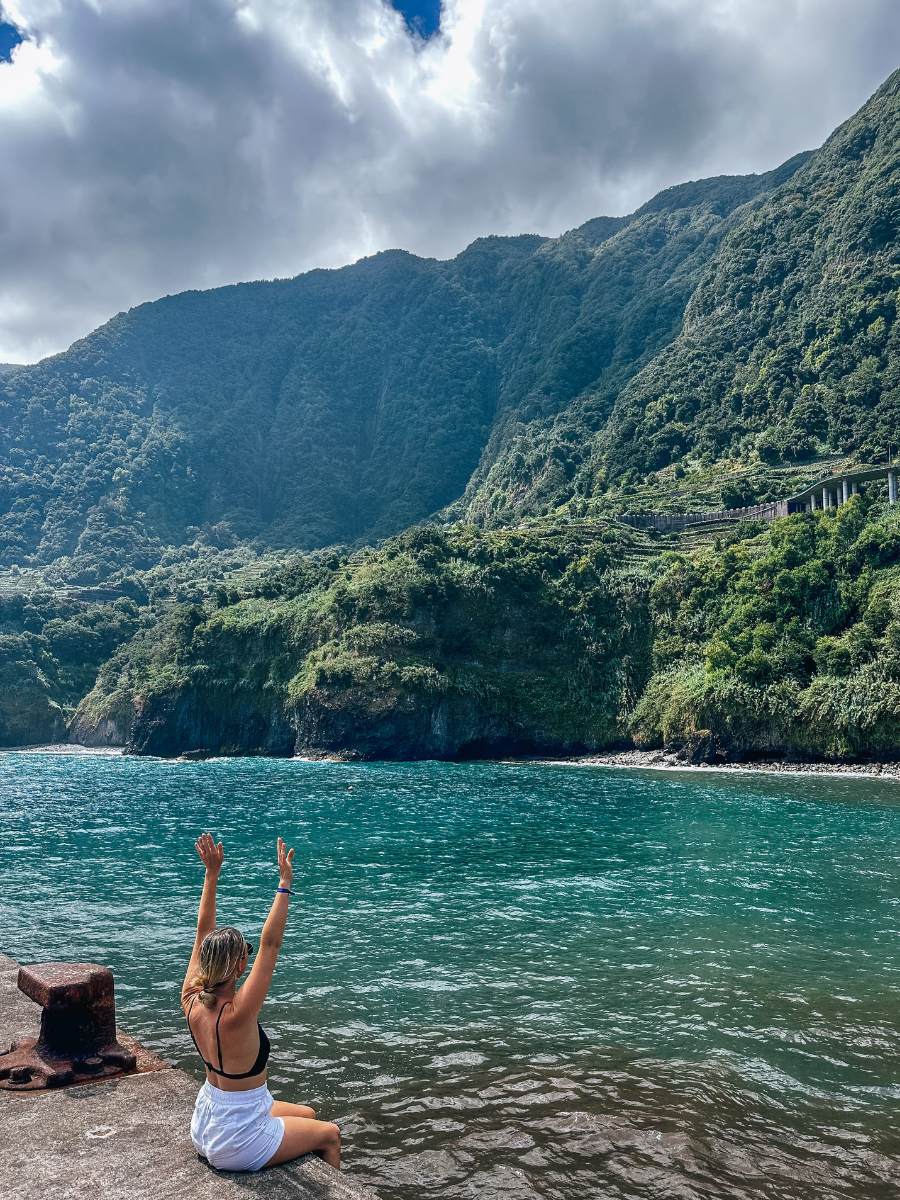 Tips for using data internationally
No matter which option you choose to use your phone internationally, you will need to limit how much data you use daily. Unfortunately, there are no unlimited international data options out there.
Here are some basic travel tips to reduce your data usage while traveling!
Take advantage of free Wi-Fi
Almost every establishment around the world has free wifi. If you need to check messages or scroll on social media, hop into a coffee shop and use the free wifi to reconnect with the world!
Download your city in Google Maps before you leave your housing for the day
Did you know you can download a city in Google Maps? Once you do this, you do not need any data to search establishments and directions anywhere within the area that is downloaded! Unless you need to send a message or make an emergency call, once you have directions downloaded, you should not need to use data during your day. This is a great way to save money and avoid charges if you choose to use the daily data pass with your cellphone provider.
WhatsApp will be the best messaging app to use
WhatsApp is the most popular messaging app to use around the world. For some reason, the United States has not embraced it for all that it can do! Set up your WhatsApp before you travel internationally to communicate with fellow travelers and businesses.
While your iMessage will still work when traveling internationally, it will use more data than WhatsApp. Consider sticking to WhatsApp to communicate with loved ones and fellow travelers to save data while traveling.
As content creators, we understand the sense of urgency to share all of your adventures on social media. The hard truth is that you are better off just living in the moment, gathering your content and posting it all at a later time when you are back connected to Wi-Fi. There is no need to rush!
---
Despite the lack of innovation from phone carriers, there are still multiple options available to travelers who need to use data with their phones internationally. This is especially important for digital nomads and content creators who need to access work in odd places. Here's a summary of the best international data options:
We hope this post with all of the best international phone plan options helps prepare you for your international trip!