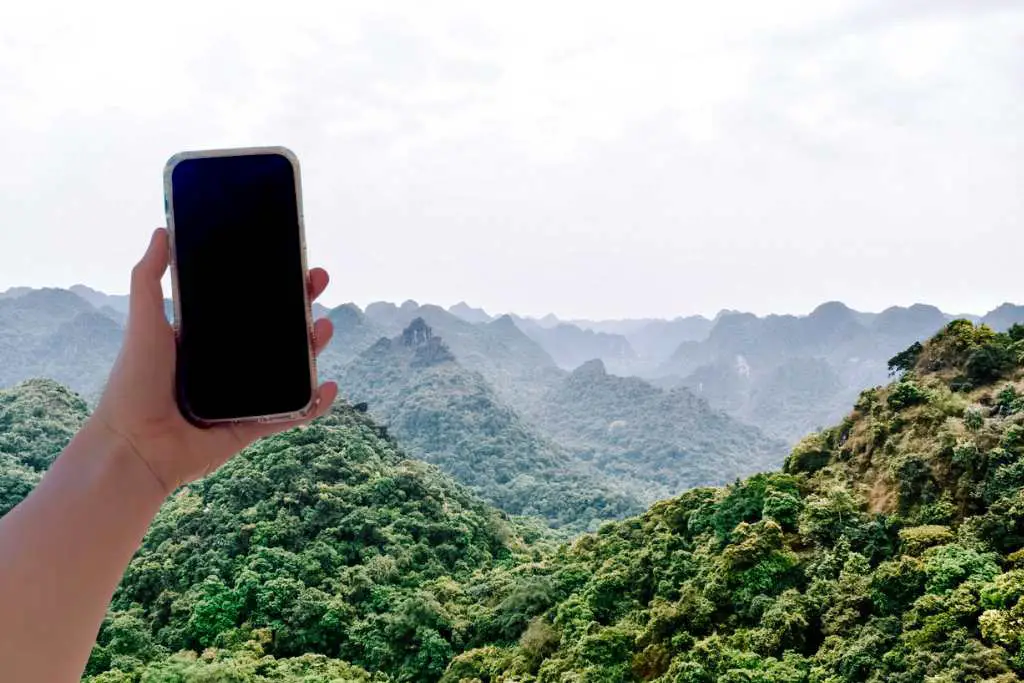 Isn't it great to live in a world where apps exist at the tip of your finger to make travel so much easier? These are the best travel apps to download before your next trip and will make your upcoming travel run smoothly! These are the most commonly used apps for travel and will save you time and money while on the road.
Let's be real, even though travel is so fun and adventurous, it can also be stressful at times. Prepare as best you can for potential mishaps by downloading these apps! The more you set yourself up for success, the less stressful situations you will find yourself dealing with.
There are hundreds of map apps made for travel but honestly Google Maps is the classic and our favorite. It has all of the same features as those other apps and businesses rely on google to share accurate store hours and ratings.
Tips for using Google Maps:
Download your destination: There is a feature in google maps that allows you to offline download a city or country. Often when traveling, we do not have cell phone plans that allow for online data. Simply download the city you are in onto your mobile device and Google Maps will have all of the same features that it does when it is in online mode. This guarantees you will still find your destinations even when you are not connected to wifi.
Save recommendations: This is one of our favorite features in google maps. You can simply save destinations by adding a new folder and saving the pin to that folder. While you are researching things to do in a destination, add them to a new folder and then you always have it saved for future use!
Depending on your destination, you will need to communicate with locals who speak a different language. Similar to google maps, you can download the local language so you can still communicate while your data is offline. Even if you have a data plan, it is always smart to download the local language.
Google translate was especially useful when we were traveling through Asia. Oftentimes we were not able to communicate with our housing hosts without talking through Google translate. Downloading the language will take up storage on your phone but you can simply delete it when you leave that destination!
WhatsApp is the universal app for communicating with humans across the globe. You can set up your account with your phone number before leaving your home country. Not only will this make communication with friends and loved ones easier, it is often essential to communicate with businesses across the world! We have used Whatsapp to book rides, tours and even make dinner reservations. It is important to always have your account ready to communicate!
Trail Wallet is the ultimate travel budget app to use. We talk about this app in more detail in our post about how to plan a travel budget but in summary, Trail Wallet is a great way to track your budget and manage your spending on the road. Once you set your travel budget, you can easily enter your planned daily spend and track it throughout the day in this app! It becomes second nature once you get in the habit.
Rome2Rio is the best app to research and book transportation around the world. Simply enter the two cities you are traveling between and Rome2Rio will show you all of your different options between plane, train, bus or even a boat! Depending on your route and budget, it is important to know all of your different transportation options.
XE Currency is the best app to see real time conversation rates. This helps you accurately track your budget when you are traveling to countries that use a different currency than your home.
Your airline's app
Always download and login into the app for the airline that you are flying! Oftentimes they will provide free entertainment during your flight or even in-flight food and drink ordering. You can also check into your flight using the app and download your boarding pass from your phone.
Prepare for your flight by downloading your airline app before you board your flight.
If you do not already have a credit card with access to airport lounges, there's no better time than now! We love our Chase credit cards because it gives us access to thousands of lounges across the world. When we were backpacking for six months around the world, we saved thousands of dollars by spending our time in lounges vs at restaurants in the airport.
The Priority pass app will tell you all of the details about the lounge options in each airport.
Similar to downloading the app of whichever airline you are flying, it is also important to download the app for your housing. Hotels will often give mobile key access on your phone and other perks. The Airbnb or Vrbo apps are important to communicate with your host for any purpose during your stay.
If travel plans ever go wrong and you find yourself needing a last minute hotel room, Hotel Tonight is the best app to save you money! This app will show you last minute deals on hotel rooms and often includes some unique boutique stays.
Each city has a rideshare app that is local to them. Always have the app downloaded so that when you arrive, you are ready to order a car as needed!
Uber and Lyft are the most commonly used rideshare apps around the world. Grab and FREENOW are other rideshare apps that are used around Europe and Asia. Do your research before going to a new destination and download the local rideshare app!
Businesses across the globe will accept payment through apps like PayPal and Venmo. Have your accounts set up in case you come across the circumstance that you need to pay and do not need to set anything up in that moment!
This is location specific and only necessary if you will not have international data but is still a great idea to be prepared in case something goes wrong. We always have a few dollars ready on our skype account incase of an emergency and we need to make an international phone call!
We always have a VPN set up on our devices in case we need to access a website that is not available in a different country. Nord is our favorite one but there are tons of options out there! This is especially helpful in countries where Instagram and google are not accessible.
If you love taking pictures while traveling, try editing your favorite photos with Adobe Lightroom! This is definitely the most popular photo editing app and it is very easy to learn and experiment with editing.
Additional Travel Planning Resources:
These are the best apps to download before your next trip! We hope these apps will ultimately save you time and money if you set them up on your phone prior to travel.