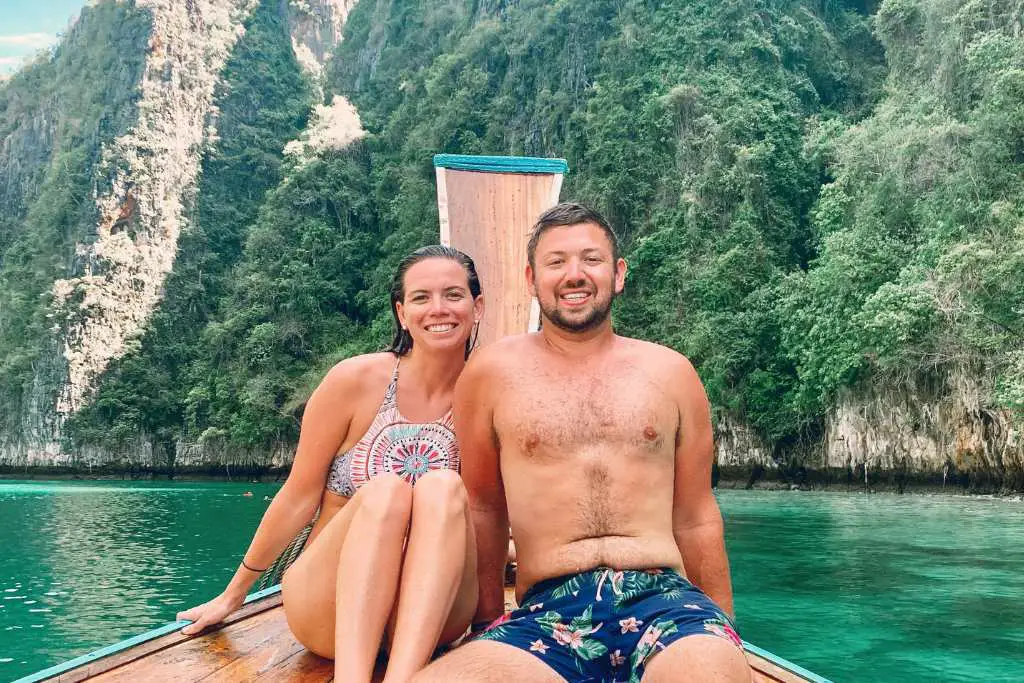 Long term travel planning is a very daunting task at the beginning of the process. The goal of this post is to take that daunting task of how to plan long term travel and break it into smaller and much more manageable pieces! We will address the tough questions that come up when planning long term travel.
There are tons of logistics that go into long term travel planning beyond deciding when and where. It is important to remember that you will also make mistakes and that is ok! Even though we consider ourselves "expert travelers" at this point, we still make mistakes. Travel is a continued learning experience!
If you read about how to quit your job and travel, it explains how we went through this process prior to backpacking the world for six months.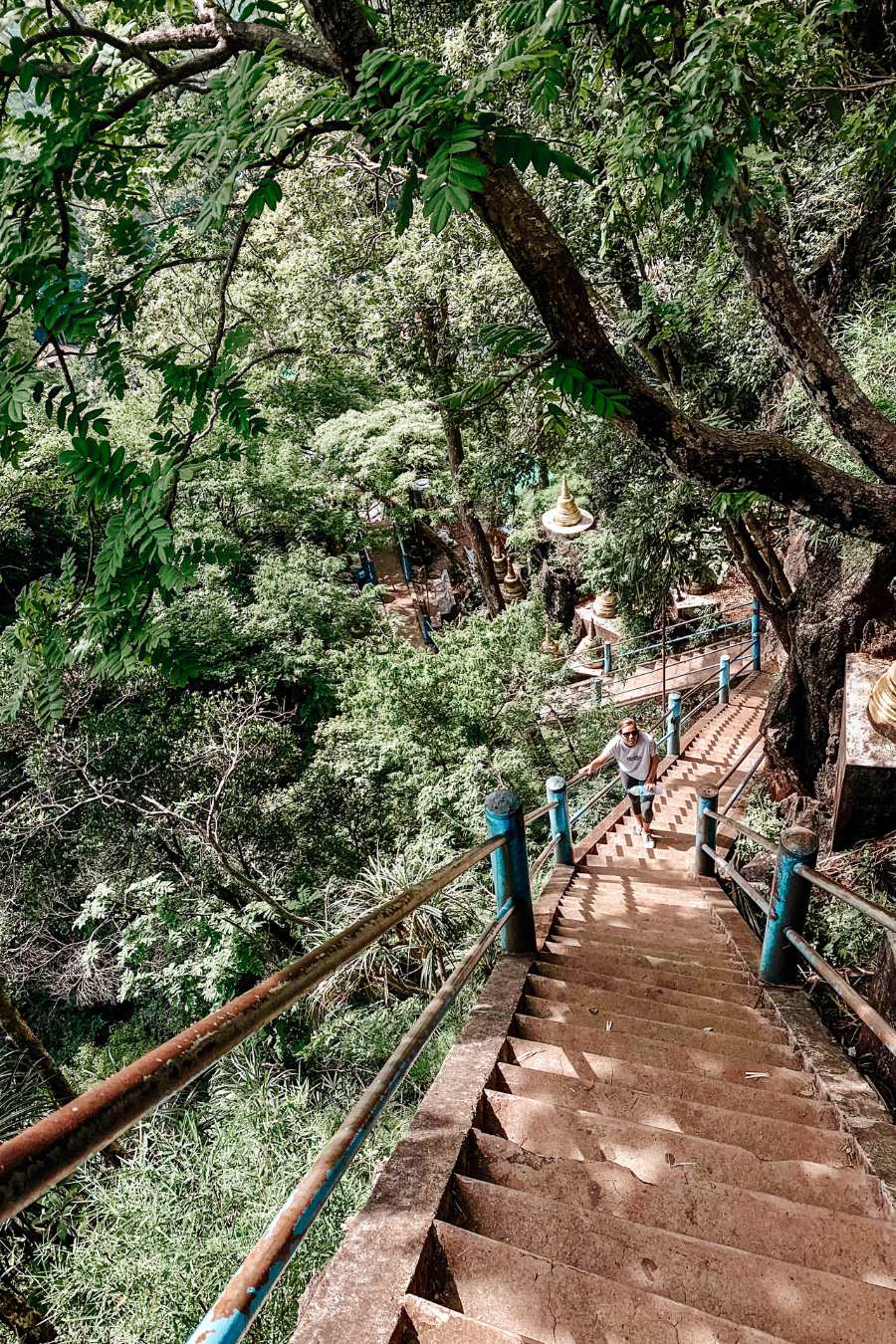 Determine your long term travel style
Depending on your travel experience at this moment, you may not know the answer to this exactly. Your travel style has a lot to do with your personality type and your level of comfort with discomfort. Your travel style will determine how you plan your overall trip and also your daily agendas. There is big picture planning and daily planning to consider.
Here is the difference between big picture and daily itinerary planning: When we went on our first backpacking trip, we knew exactly what days we would be in which cities for the entire six months. This was more cost effective and ultimately saved us tons of money because we booked transportation and housing in advance. However, this was not our approach within our daily itinerary. We love to wander around cities without a strict tourist to-do list. If we find ourselves enjoying an activity, no big deal if we extend that and miss out on something else. Worst case, we just have to come back another time! We simply knew where and when we would be in a city and we would go with the flow from there.
On the contrary, not everyone wants to be held back by even a big picture itinerary. We knew backpackers who simply bought a flight to Asia and figured out their itinerary one day at a time. In some countries, this is totally possible.
Ask yourself the question: How comfortable are you with discomfort?
If you land in a city and do not know where you are staying, will you be comfortable potentially sleeping in the airport if all hostels are sold out? If yes, great! If not, it is a good idea to plan your long term travel to an extent.
How much of your big picture itinerary do you need to plan?
There is absolutely no right or wrong answer to this question. For big picture itinerary planning, here are some examples of different long term travel planning styles.
Each day planned out: Experience everything you can in the time that you have.
This was our approach on our original six month backpacking trip around the world. We knew we had six months without jobs to travel, so we opted to see as much as we possibly could during that time. We moved to a new city every 2-3 days. This was exhausting but we loved it! We will probably never travel like this again, but it was exactly what we wanted at the time. Now that we work remotely and have been to so many different cities, we know exactly which cities we want to go back to and stay for a longer period.
Nothing planned out: The total go with the flow mentality
This is a classic backpacker travel style. We have so much respect for travelers who can do this and feel comfortable. These travelers buy a one way flight somewhere and just figure it out as they go. In destinations like Southeast Asia, you can totally get away with this. There are usually plenty of beds available in community hostels and flights between cities are affordable. As you meet other travelers, you can simply hop in on their plans and potentially check out a city that you didn't even know existed! The cons to this approach are that housing and flights will be much more expensive. This can eat up more of your daily budget and potentially cut your time short if you did not plan in advance.
A mix of both: The ebb and flow itinerary
This is somewhere in between the two listed above. Most travelers fall into this category but it is not an easy thing to balance. If you go with this approach, we recommend planning at least the first 2-3 weeks of your long term travel itinerary. This way you can get your footing and figure out your next steps once you are in a new region of the world! The cons to this approach are the same as listed above. Housing and transportation will be more expensive. Another thing to consider with this approach is travel planning will take away from your current travel experience. You will need to take time in whatever destination you are in to plan your next move. This is totally not a deal breaker, just one more thing to consider!
---
Determining your travel style will greatly assist in the rest of your long term travel planning. You will know how detailed you need to be in the next steps! As for next steps, determining your travel budget and destinations go hand in hand with each other when planning long term travel. Depending on your destinations, your daily spend will be more or less. Also depending on the destination, you could spend one month or four months traveling on the same budget!
Again, we are aware this is a daunting task. Do a little bit at a time and before you know it, you will be ready for long term travel!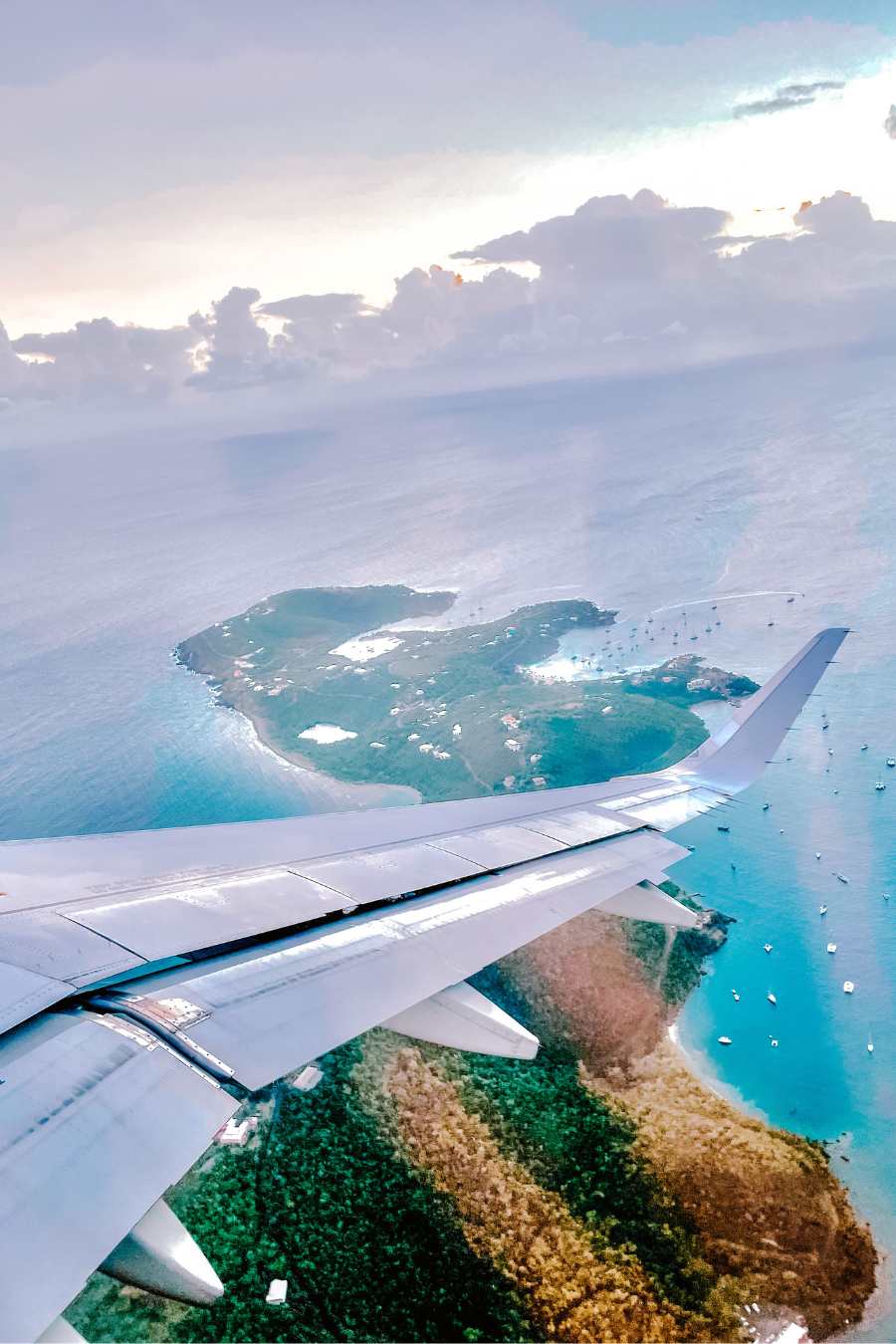 Determine your long term travel budget
Creating a travel budget is absolutely necessary, especially when it comes to long term travel planning. Similar to your travel style, your budget is partially determined by your level of comfort with discomfort. We had plenty of extra savings on our trip in case of emergency and as backup for when we returned without guarantee of jobs. Not everyone needs this level of comfort though! There are always ways to make money while traveling if you really find yourself in a pickle.
There are also so many ways to travel on a budget without sacrificing your experience. Even if we do not always travel on such a tight budget as our six month trip around the world, we will always use the majority of those principles. They just make sense!
A few questions to answer while determining your budget:
Will you be working while traveling long term?
What recurring expenses will you still have to pay while traveling? (ie. rent, car or student loan payments)
What will your financial situation look like when you return from long term travel?
Determine flight and transportation costs
Determine housing costs
Plan your daily spend
Plan the costs for excursions and activities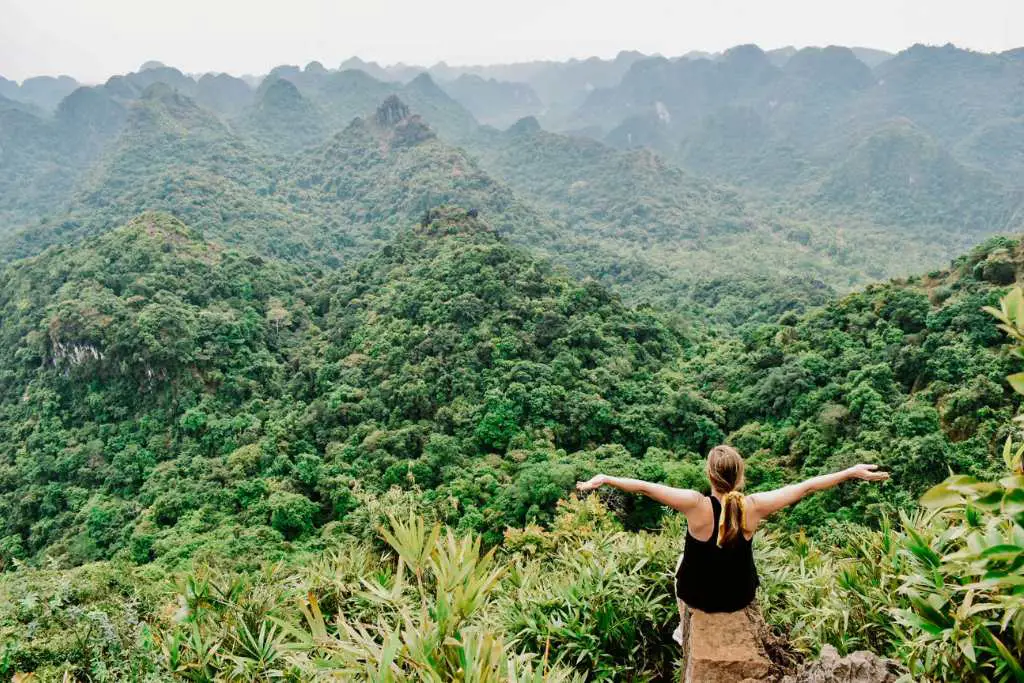 Determine your long term travel destinations
While you are also determining your travel budget, you can also start to determine your destinations. The world is a big place and there is so much to experience. We still have a huge bucket list even after traveling full time for six months! Here is a breakdown of steps to figure out where in the world you want to travel long term.
Write out your bucket list
Where are your dream destinations? Once you write out that list, group things on that list that are in a similar region together. Is it possible to tackle them within the same time frame? For example, two things on our bucket list were to see the Great Wall of China and play with elephants in Thailand. It was actually a reasonably priced flight from China to Thailand, so we started our trip with that!
Once you know which bucket list items you want to check off, what else is there to do in that region? Vietnam was not on our radar when we first started planning and it turned out to be one of our favorite countries in the world. Research other things you want to do while slowly but surely tackling that bucket list.
Plan around the climates
This factor often gets overlooked when long term travel planning. You do not want to visit certain areas of the world during some seasons. For example, you can visit Asia during the rainy season (May – October), but be prepared for consistent heavy rains. If you want to backpack Europe when the weather is warm, then do not plan your trip from December – February. This may seem simple, but is important to consider when planning your long term travel route.
Use code JLJ10 for 10% off all eSIM purchases.
Consider your budget
Some countries are simply cheaper than others. If you are stretching your budget over a long period of time, it may not be worth checking destinations off of the bucket list in really expensive countries. We wanted to go to Switzerland but it simply did not make sense with how expensive it was for even just one night. We will go back when we are not on such a small daily budget!
South America and Southeast Asia are regions where you can really extend your budget. You can spend 4 months in those regions on a $4,000 – $5,000 total budget. There are also cheaper countries in Europe to explore like Hungary, Poland, Czech Republic and Croatia that are affordable backpacking destinations! We spent more time in these areas when we were on a stricter budget.
Remember your travel style
This is a good time to go back to the first thing we talked about. How much do you want to have planned? There is absolutely no wrong way to go about this! The more planning you do ahead of time, the less planning you will have to do while actually traveling.
Travel is messy! Things will go wrong no matter how much you plan. But the less you plan, the more contingency you should have with your budget for unexpected expenses and pricier housing and transportation costs.
Our favorite long term travel planning resources
There are tons of second hand websites for tracking flights and prices but honestly Google Flights is our favorite. You can gauge how much flights should cost and compare different airlines.
This is the best place to start researching housing in each city. Trivago will show you options for any budget and different types of housing. We also find more people leave reviews on housing they find here compared to other housing sites.
Most hostels will also appear on Trivago but it is a good idea to check Hostelworld as well to see budget housing options. Sometimes pricing will differ and be cheaper here compared to other sites!
This is the best website when researching and booking different transportation options between cities. It will show all options from plane, train, car, ferry and bus! When balling on a budget, it is important to know which option is cheaper. Sometimes that overnight bus is worth the savings!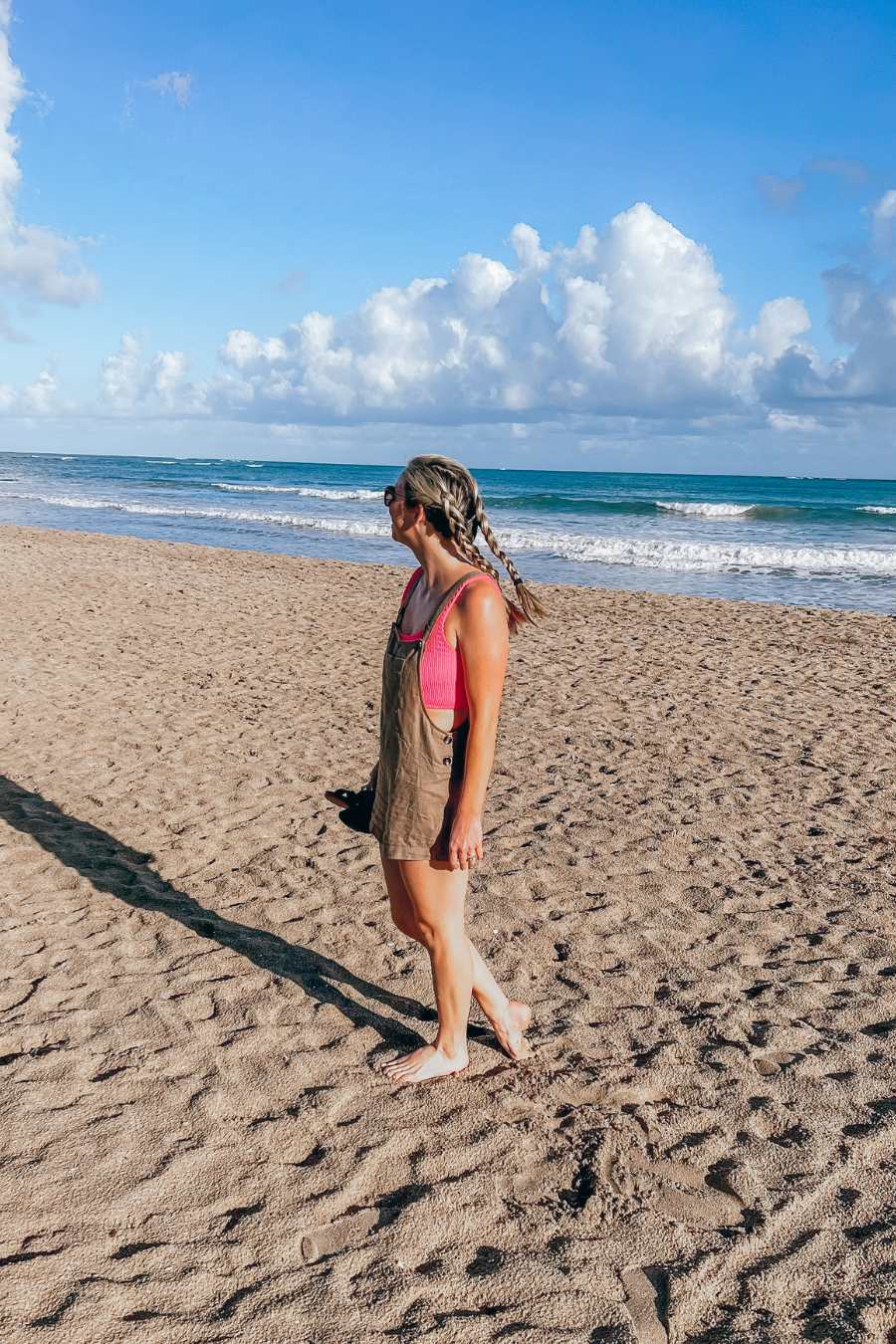 Plan out necessary long term travel details
Once you know where and when you are going, it is time to work out the details!
Book the essential activities
Are there any major activities that you need to book in advance? If you know when you will be in a city with one of your bucket list items, book it now! You never know when activities will fill up, especially if you are visiting during the high tourist season. You do not want to find yourself missing out on an activity because you put off reserving your spot.
Know your neighborhoods
It is important to know where to stay in each new city. We always research the best backpacker neighborhoods in each city because then we know there will be fellow travelers staying in that area and it is most likely budget friendly. Consider your priorities when booking housing and see if you can find options in that area before committing to housing in a new city.
Housing priorities to consider:
Safety
Budget
Distance to bars and restaurants
Distance to public transportation
Distance to airport or train station
Research, research, research
Travel blogs, Pinterest, and asking friends are all ways to learn more about specific destinations. You will be surprised how many friends are willing to send over restaurants, bars and must do recommendations!
Save recommendations in Google Maps
This is one of our favorite travel planning hacks and will save you time on last minute research when you arrive in a new city. It is very simple:
Locate the recommendation on Google Maps
Save the recommendation to a new list if you do not already have a list created for that city
Write a note about that recommendation that will remind you of the specialty or reason you are saving it (for example, "best sandwich shop" in Florence).
Now when you go to your Google Maps later, you will have an entire list of places to try!
Now that you are well on your way to figuring out your itinerary and long term travel plan, it is time to prepare for long term travel. You need to make sure you are prepared from what to pack to making sure your passport is not expired. Read here everything you need to prepare for long term travel.
Additional Resources:
We hope this post provides clarity on how to plan long term travel! Let us know in the comments if there are any key factors missing. Happy traveling!