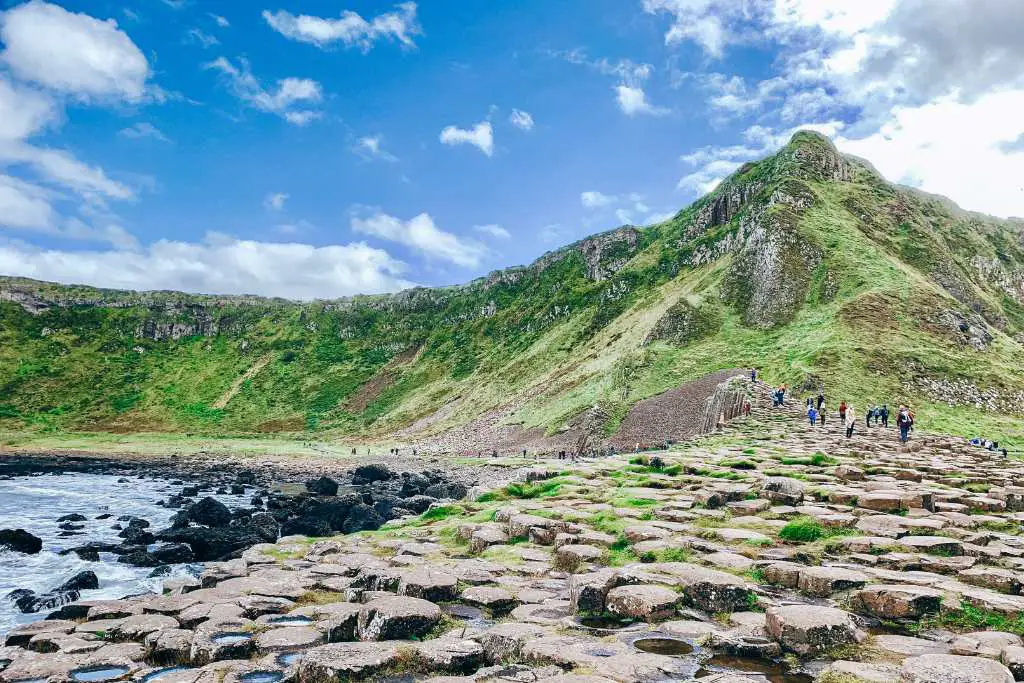 Belfast is a must visit destination when visiting either the United Kingdom or Ireland! Belfast is the gateway to all that Northern Ireland has to offer. Enjoy everything from the creation of the Titanic to countless kingdoms from Game of Thrones. The beauty of Northern Ireland is undeniable. This complete city guide will tell you where to eat, drink and explore in Belfast!
Best time to visit Belfast
May – October is the best time of year to visit Belfast. While you may still encounter some rain during this time, it is also the warmest time of year and should have sunny days mixed in. If you go during the peak summer months, you may pay more for your visit and it will be more crowded.
With that said, winter will be cheaper due to the cold and some famous sights being unreachable because of the weather.
How to get to Belfast
Although located in Ireland which is a different country, Dublin Airport (DUB) is the easiest airport to reach Belfast on a direct flight from the East coast of the USA. From Dublin it is just a couple hour bus ride North to reach Belfast. Belfast Airport (BFS) is another option especially if traveling from within Europe or the United Kingdom. Our flight from Glasgow to Belfast was one of the shortest and easiest flights we have ever taken.
Belfast is easily connected to a lot of Irish and United Kingdom cities making it the perfect addition to a trip.
Read all of our favorite 10 day Europe trips here.
Currency and Tipping
Belfast uses the British Pound for currency. Although on the British Pound, Belfast tends to be cheaper than the rest of the United Kingdom. Typically in Belfast a beer costs around 4.5 pounds and the average cost of a meal is 15 pounds.
It is polite to tip 10-12.5% in Ireland and Northern Ireland. If you receive great service, then it is always encouraged to tip closer to 20%.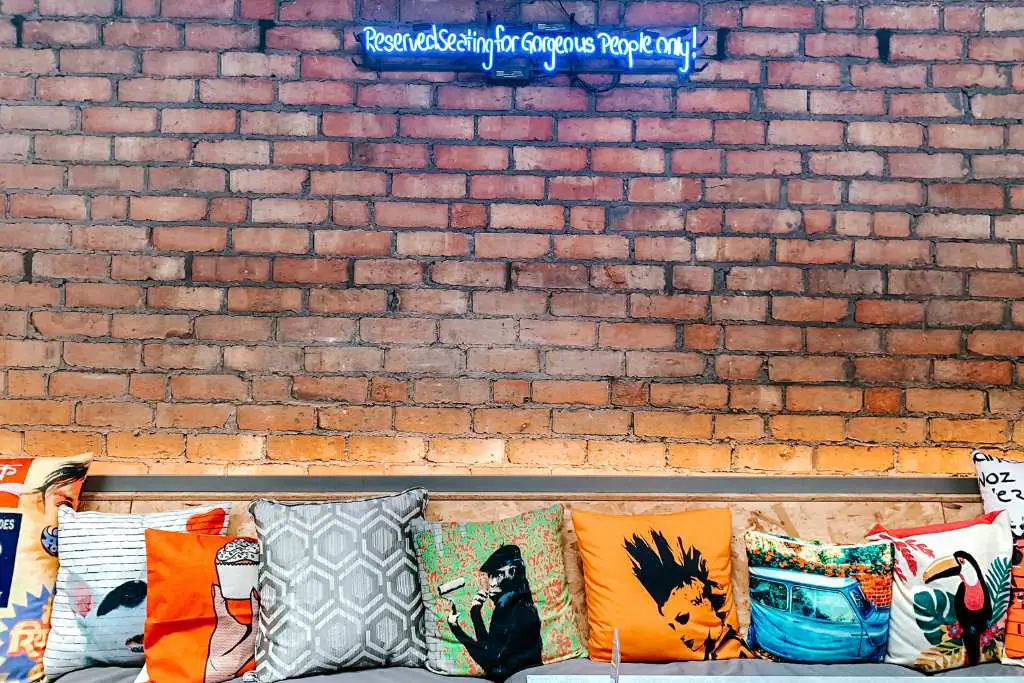 Where to stay in Belfast
The United Kingdom tends to be a more expensive region to visit but there are still plenty of options for any type of traveler in Belfast.
Homestays and Rental Options
There are tons of rental properties available on Airbnb. Depending on your budget and group size, this may be a better option than a hotel or hostel.
Boutique hotels
Located right in the city center of Belfast, this boutique hotel is one of only six UK hotels to be featured in the 2010 Conde Nast Traveler Hot List.
Situated across from the Titanic Belfast, this hotel features a restaurant, bar and Art Deco theme rooms.
Mid-range hotels
This hotel is centrally located on Belfast's Golden Mile and has a restaurant as well as one of the most popular music bars in Belfast.
A short walk from the Victoria Square shopping center, this elegant hotel is a great combination of chic hotel and perfect location.
Use code JLJ10 for 10% off all eSIM purchases.
Budget hostels
Located right in the heart of Queens Quarter, this hostel features a beer garden, book exchange and a mix of rooms from singles to dorms.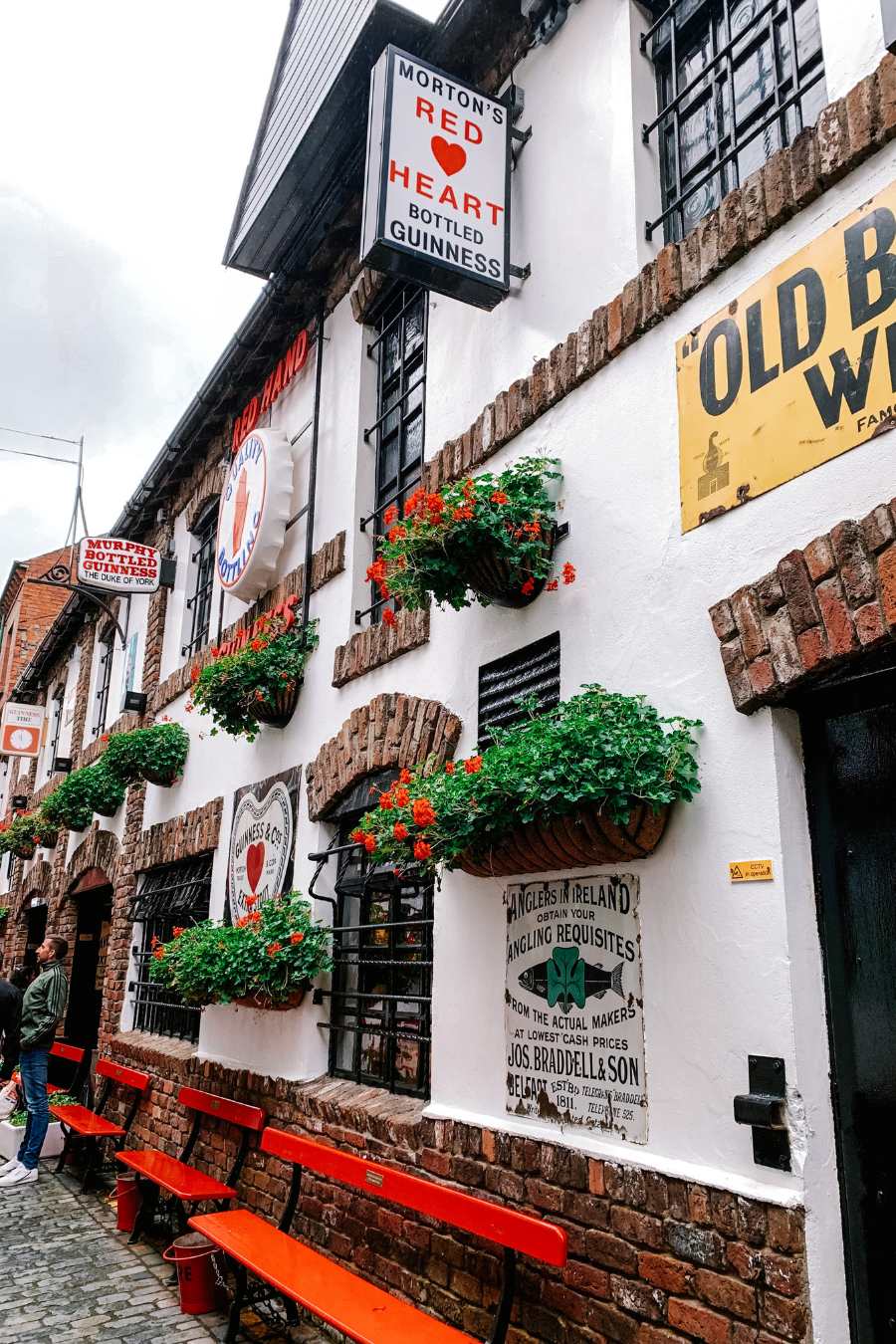 Where to eat: The best restaurants in Belfast
Pro-tip: Save all of these recommendations in your google maps to easily access later!
Darcy's features a local menu with meat, fish and vegetarian options.
If you like seafood, this restaurant is for you! They offer fresh seafood daily at fair prices.
While this restaurant is on the fancier side, it is the perfect restaurant to take in all of Niall Mckenna's skill by ordering the nightly tasting menu.
Featuring a tapas menu and a beautiful outdoor seating area, this is a great place to stop by on a nice day.
This market features live music, food stands and is open Friday to Sunday weekly.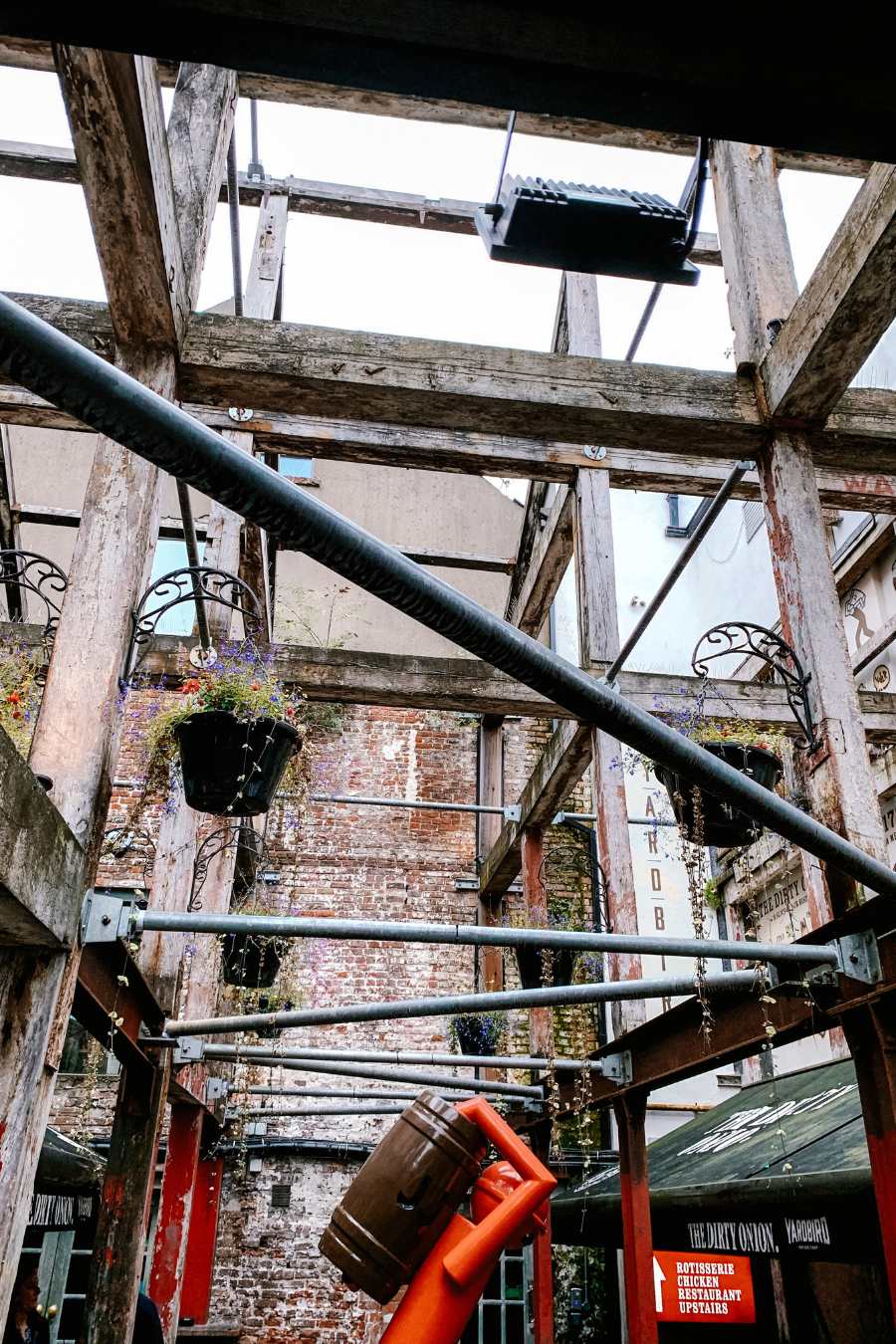 Where to drink: The best pubs and bars in Belfast
This is the oldest pub in Belfast situated on Queen's Square.
This bar has live music, fair pricing and is situated in an old whiskey warehouse.
These titanic themed bars are a must visit in Belfast! The Crown Liquor Saloon is considered to be the "high class" side of the bar and features memorabilia from the wealthy folks on the Titanic. Fibber Magee's is considered the "low class side" and typically features live music and dancing. We prefer Fibber Magee's, but check it out and decide which side is your favorite!
The perfect place to go for a drink on a nice summer day.
This is the largest rooftop bar in Northern Ireland with panoramic views of the city as well as DJ sets going til late.
A traditional Irish pub that is the perfect spot for a Guiness and live music.
Unique pub featuring beautiful murals with indoor and outdoor seating options.
Another great live music joint.
The perfect spot to grab a pint of Guinness and enjoy a session of traditional gaelic music.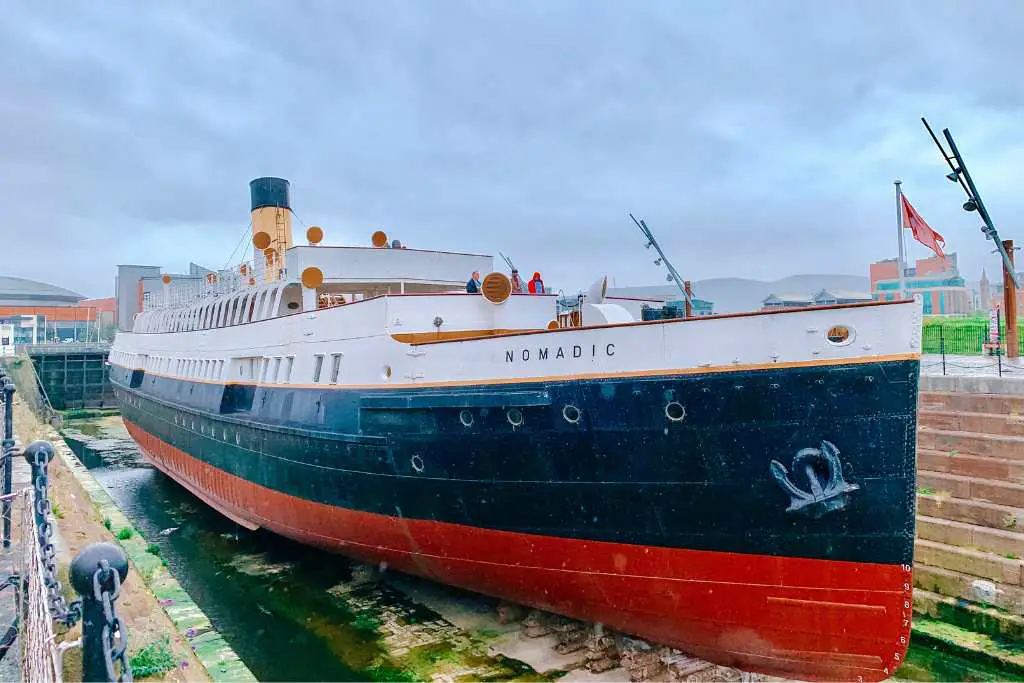 Things to do in Belfast: The best sites and museums
This Titanic museum was built in similar shape to the iconic cruiseliner and features a history of the ship's creation as well as recovered pieces from the wreckage.
Northern Ireland and Belfast have a rather dark history, this wall of colorful murals serves to remember the past while showing support for peace.
Only open on weekends, this is one of Belfast's oldest attractions and features food stands and live music.
Construction began in 1898 and finished roughly eight years later. This beautiful building is situated right in the heart of Belfast.
This building was once a prison yet now serves as a museum documenting Northern Ireland's troubled history.
This site features murals commemorating the efforts of IRA volunteers, the troubles of the rest of the world, as well as female leaders from the time.
If you enjoy beautiful flowers and plants, it is definitely worth taking time to walk through this traditional iron framed victorian conservatory.
This beautiful building is located at the end of the mile long Prince of Wales Avenue.
Take the time to explore this ship turned museum to get a better understanding of what life was like for the different classes of passengers on the original Titanic.
Stroll through the beautiful grounds of this university to take in what life is like as a student in Northern Ireland.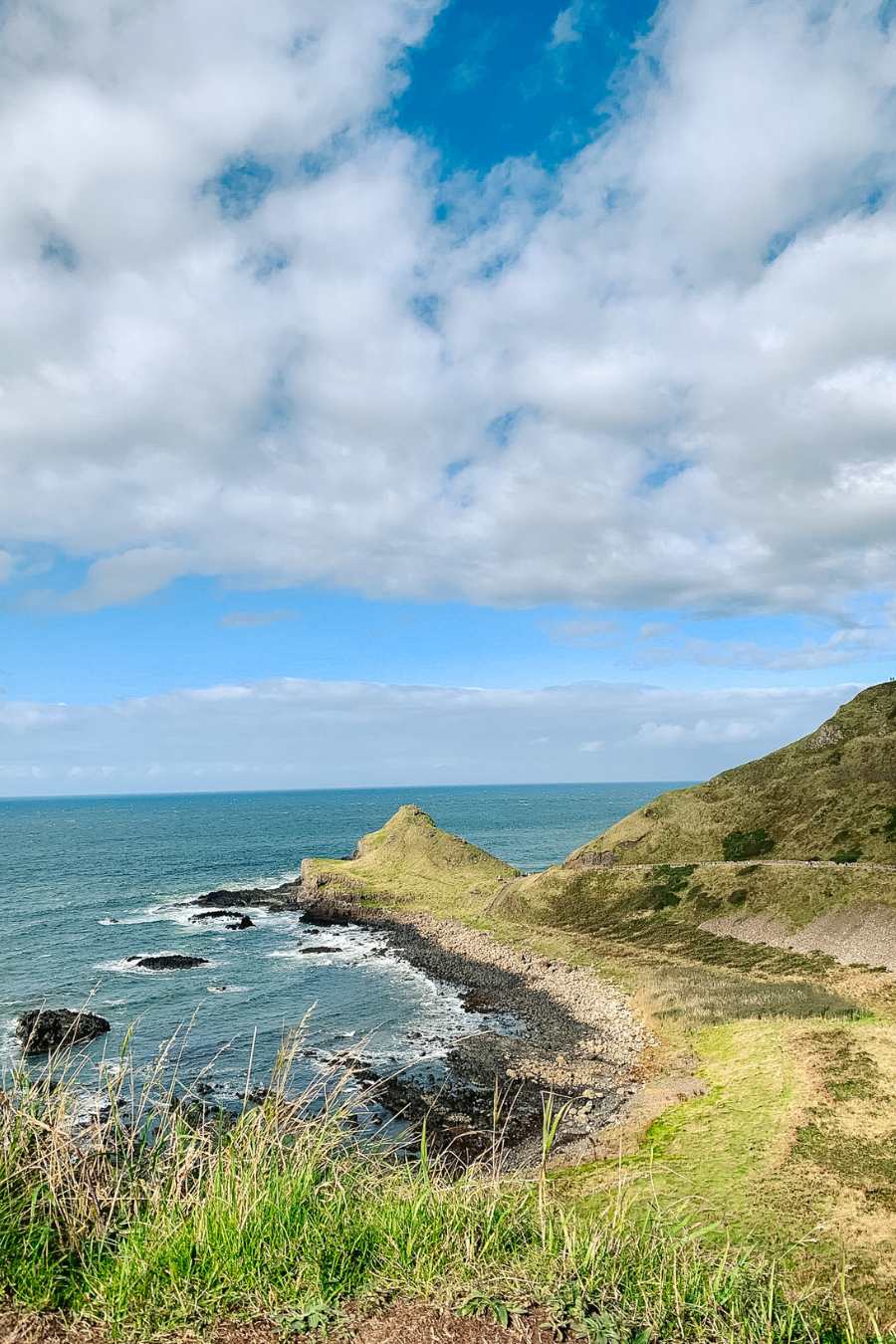 The best day trips from Belfast
Game of Thrones Tour and Giant's Causeway
Visit several filming locations from Game of Thrones including King's Road. You will also explore the beauty of Giant's Causeway, Dunluce Castle and the Carrick-a-Rede rope bridge.
Winterfell Trek
Visit the filming locations for Winterfell including where Robb Stark was named "King of the North" as well as the courtyard where Ser Rodrick was beheaded. Continue on to the forest where the dire wolves were found and also the location of Robb's camp when he fought in Riverrun.
Giant's Causeway and Bushmills Distillery Tour
Knock off a trip to the UNESCO protected Giant's Causeway as well as the famous Bushmills Distillery.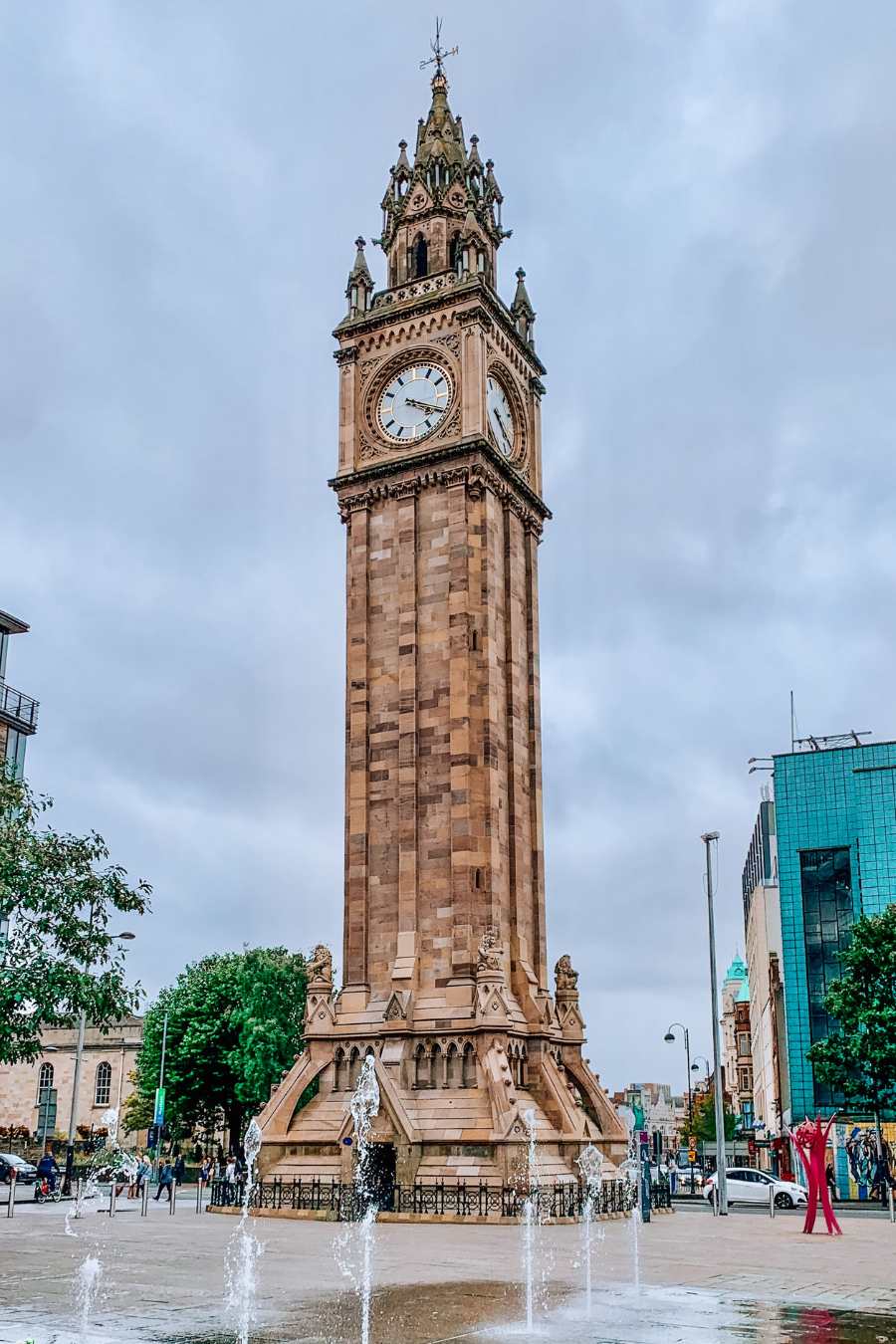 Transportation in Belfast
Public transposition
Translink is the main bus company providing public transportation in Belfast and the rest of Ireland.
Walking
Walking is a great option in Belfast once you get to the city center. It is possible to walk between all of the major sites.
Uber is the main rideshare available in Belfast.
Safety in Belfast
Typical crimes against tourists are theft and pickpocketing, especially in crowded tourist areas. Always stay alert when walking and keep your belongings safely zipped on your body. For example, never put your phone or wallet in your pocket without a zipper or flash expensive jewelry.
Make sure to purchase travel insurance with World Nomads before your trip to cover any incidents!
Additional resources:
We hope this Belfast city guide on things to do in Belfast helps plan your trip to this amazing city! Let us know in the comments your favorite recommendation.