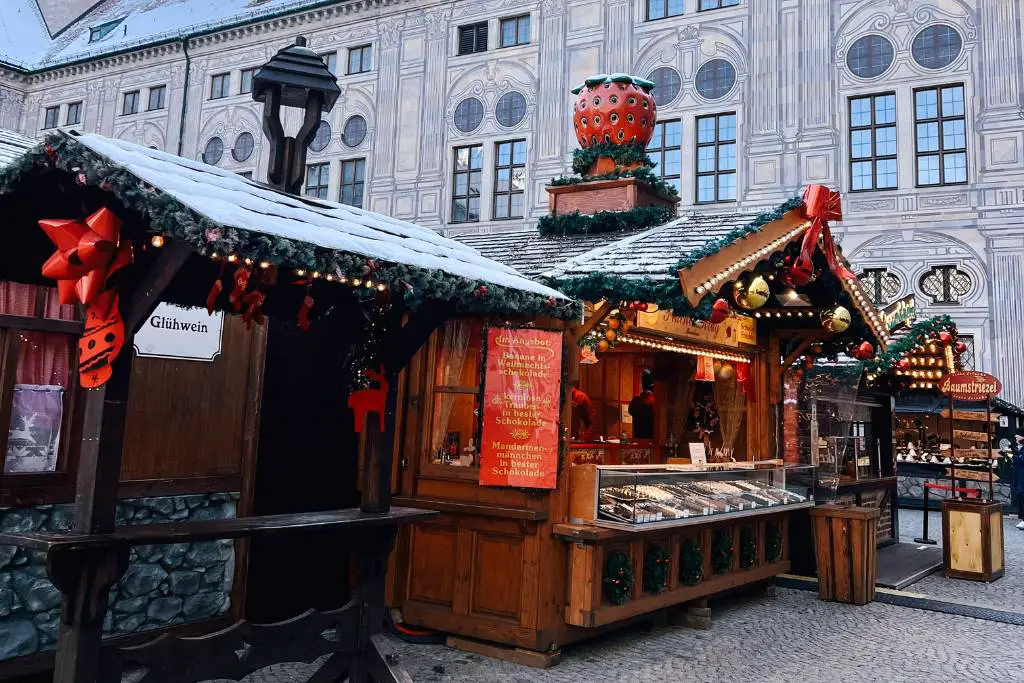 The winter in Europe, especially the Christmas market season, is one of the most underrated and best times to plan a trip to Europe! We went on a 10 day Europe trip in December to go to a few of the best Christmas markets before the holidays and it was one of our favorite Europe trips to date (and we have spent A LOT of time in Europe). If you are debating planning a trip to Europe this winter, take this ultimate guide to Christmas markets in Europe as your sign.
The markets in Europe are amazing all year long, but there is something extra magical about Christmas markets. The cities will go all out to make them bigger and better than any other time of year. There's no better way to get in the holiday spirit than a winter trip to Europe!
When to go to Europe to see the Christmas markets
Christmas markets in Europe typically open in mid-November and run through December, with some markets staying open until early January. The best time to visit really depends on your travel preferences because the weather will be the same throughout that time. It may be slightly warmer earlier in the season, but there are no guarantees. If you're looking to avoid the crowds, try to visit during the week or early in the season. If you're looking for a more festive atmosphere, visit closer to Christmas.
We did our Europe christmas market trip the second week of December and it was very festive. The reality is that nowadays Europe is crowded all year long, and the winter is no exception with the magic of the Christmas markets. The crowds should not deter you from planning a winter trip to Europe!
The best Christmas markets in Europe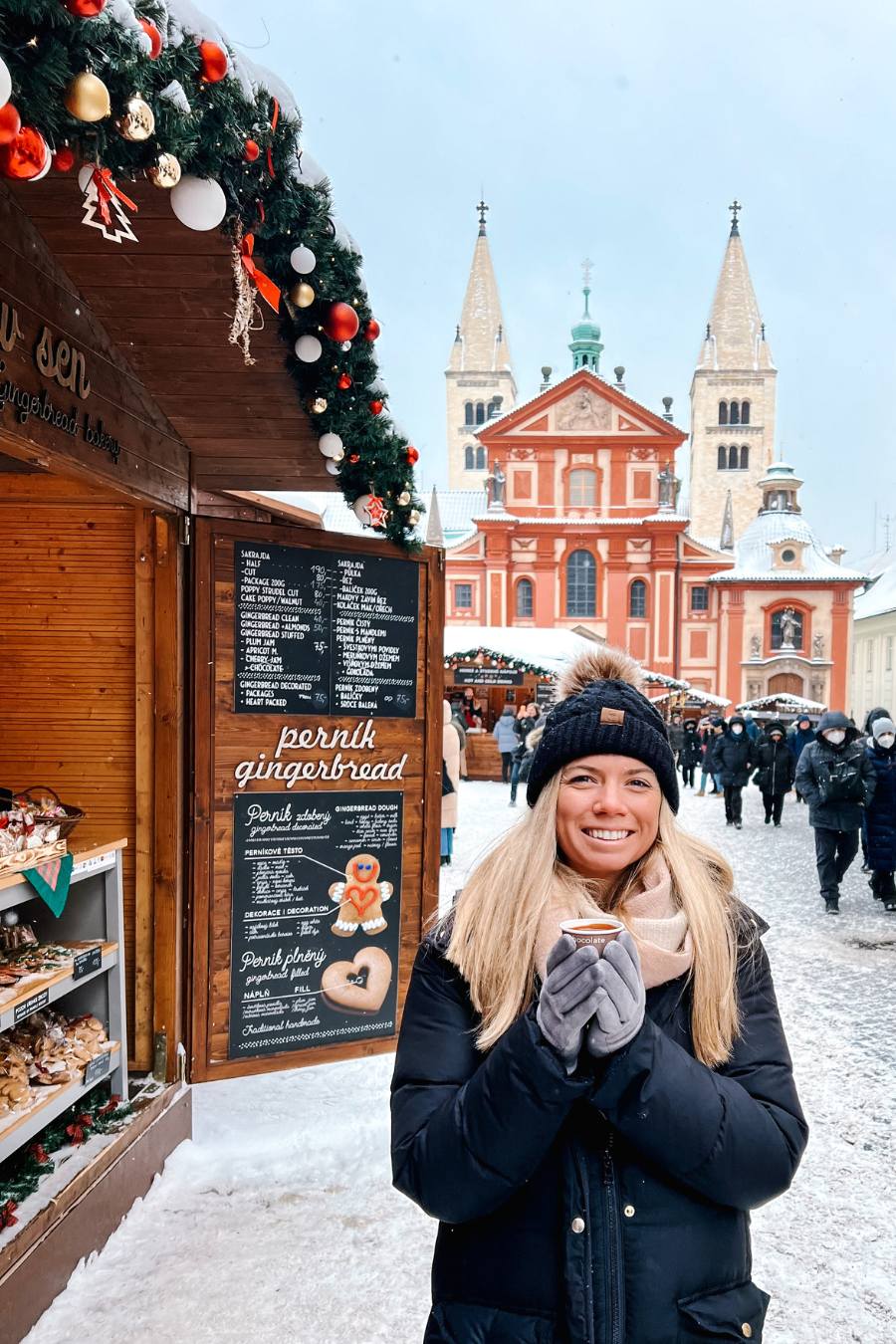 The list of the best places to see the Christmas market in Europe is a bit overwhelming. I would know – I wrote it 🙂 This list is meant to be a starting place. Depending on your travel budget, preferences and bucket list, you can use this list to narrow down where you want to visit!
Germany
Germany is home to some of the oldest and most traditional Christmas markets in Europe. The German's really know how to throw a party and put together amazing Christmas markets. The easiest and most popular city to go to is Munich. You can always use Munich as a starting point and then take the train to smaller towns nearby.
Here are the top cities in Germany to explore the European Christmas markets.
Munich
Berlin
Nuremberg
Leipzig
Dresden
Cologne
Stuttgart
Italy
Italy is an incredible destination to visit in Europe anytime of year, and the Christmas markets there are absolutely incredible. It is also a religious country, so they take their Christmas celebrations very seriously. Here are some of the best places to go in Italy in the winter to see the Christmas markets!
Florence
Rome
Milan
Bologna
Venice
Verona
Bolzano
Austria
Austria is a very underrated and beautiful country known for fairytale picturesque cities, which are often set against the backdrop of snow-capped mountains in the winter. I also firmly believe that nobody does Christmas lights like the cities in Austria! Even when we visited Austria in the summer, the cities were lit up so beautifully. Popular Christmas markets include:
Vienna
Salzburg
Graz
Innsbruck
Hallstatt
Use code JLJ10 for 10% off all eSIM purchases.
Switzerland
Switzerland is one of those countries that is beautiful all year long, but the winter is unlike any other. It offers a charming winter wonderland setting for its Christmas markets. Popular Christmas markets include:
Basel
Bern
Lucerne
Gruyeres
Lausanne
Montreux
Switzerland pro-tip: Stay in a small town outside of the major cities to save money on housing! It is very easy to take the train or bus for a day to see all of the different cities. Our favorite little town to stay in Switzerland is Thun, which is a short distance from the Interlaken area!
France
France has one of the most diverse Christmas market scenes in Europe due to the variety of cities to visit in France. From the elegant markets of Paris, the rustic markets of the French countryside and to the small town of Annecy in the Alps. Here are some of the best markets to explore in France!
Paris
Strasbourg
Annecy
Colmar
Metz
Lyon
Reims
Czech Republic
The Czech Republic is known for its festive Christmas markets, which offer a unique blend of old and new traditions. We love traveling to the Czech Republic, especially to Prague in the winter. Many of the best Christmas markets here are a short train ride from Prague, so it is easy to plan a trip there as a home base and explore multiple cities. Here are some recommendations for Christmas markets to visit in the Czech Republic!
Prague
Český Krumlov
Olomouc
Karlovy Vary
Brno
Plzeň
Other top European Christmas market destinations
Here are a few other cities in Europe that are known for their spectacular Christmas markets!
Budapest, Hungary
Krakow, Poland
Zagreb, Croatia
Split, Croatia
Edinburgh, United Kingdom
Dublin, Ireland
How to choose which European Christmas markets to visit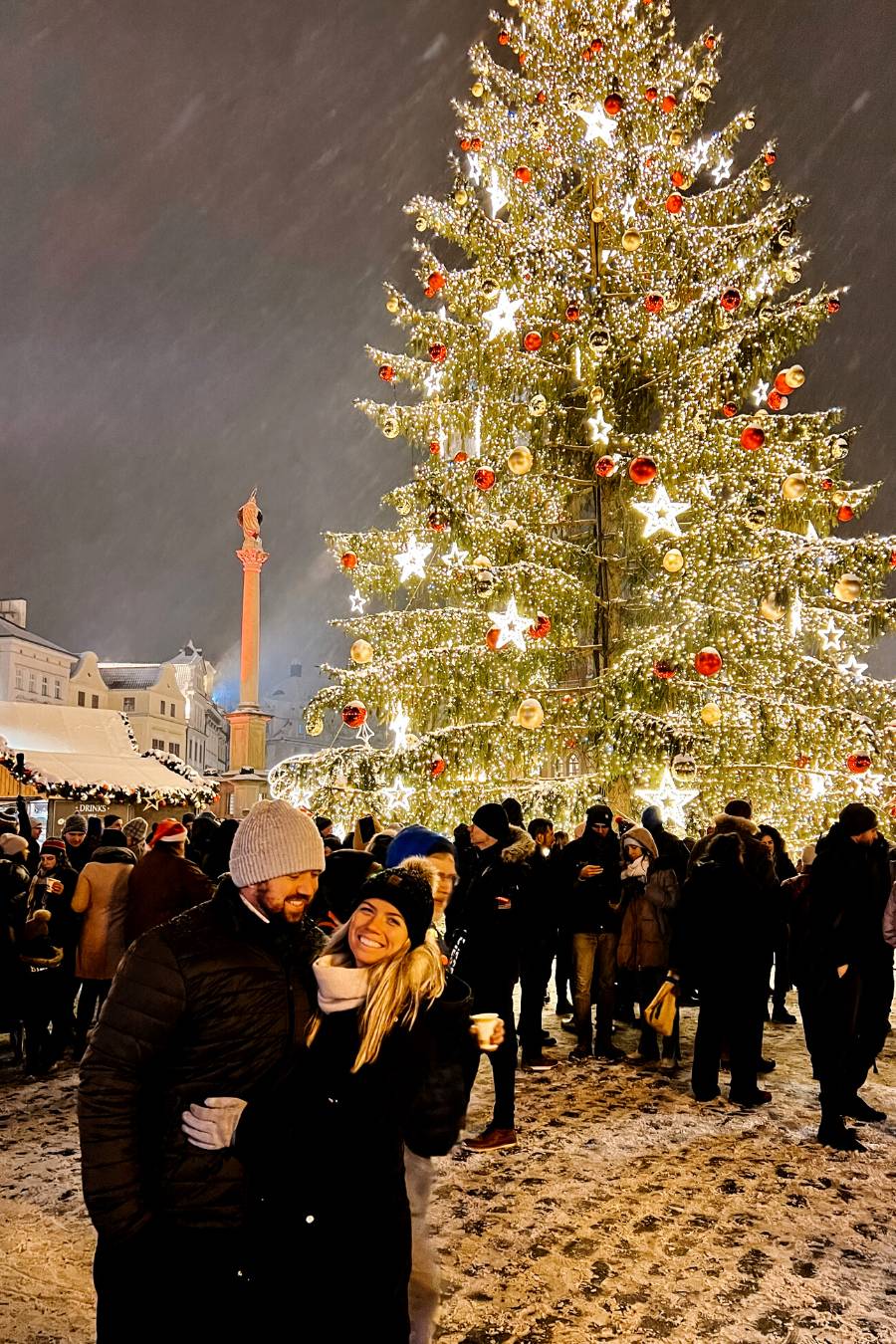 Like I said previously, I know that list is overwhelming! Here are some tips to choose where to go on your Christmas market trip this winter.
Choose 3 cities per every 10 days
In our Europe trip planning experience, it is best to stick to 3 cities in Europe per every 10 days traveling. When we did our Europe Christmas market trip, we went to Florence, Munich and Prague in 10 days and it was a perfect amount of time in each! It would have been overwhelming to fit more cities into that time span.
There are circumstances where you can fit more cities in that time, like if you pick just one country to explore!
Pick one country
Another approach to plan this Europe trip is to pick one country and go to a variety of cities. This is an easier approach because you can purchase flights round-trip and take trains to different cities.
You can even choose a home base city like Florence, Munich, Prague or Vienna and take day trips to smaller towns to explore for the day.
Choose destinations that you want to visit for more than the Christmas markets
I'll be honest here, the Christmas markets are absolutely incredible but they can become a bit redundant and crowded. It is important to also choose cities that you want to do more than just explore the Christmas markets to make the most of your Europe trip.
What to do at the Europe Christmas markets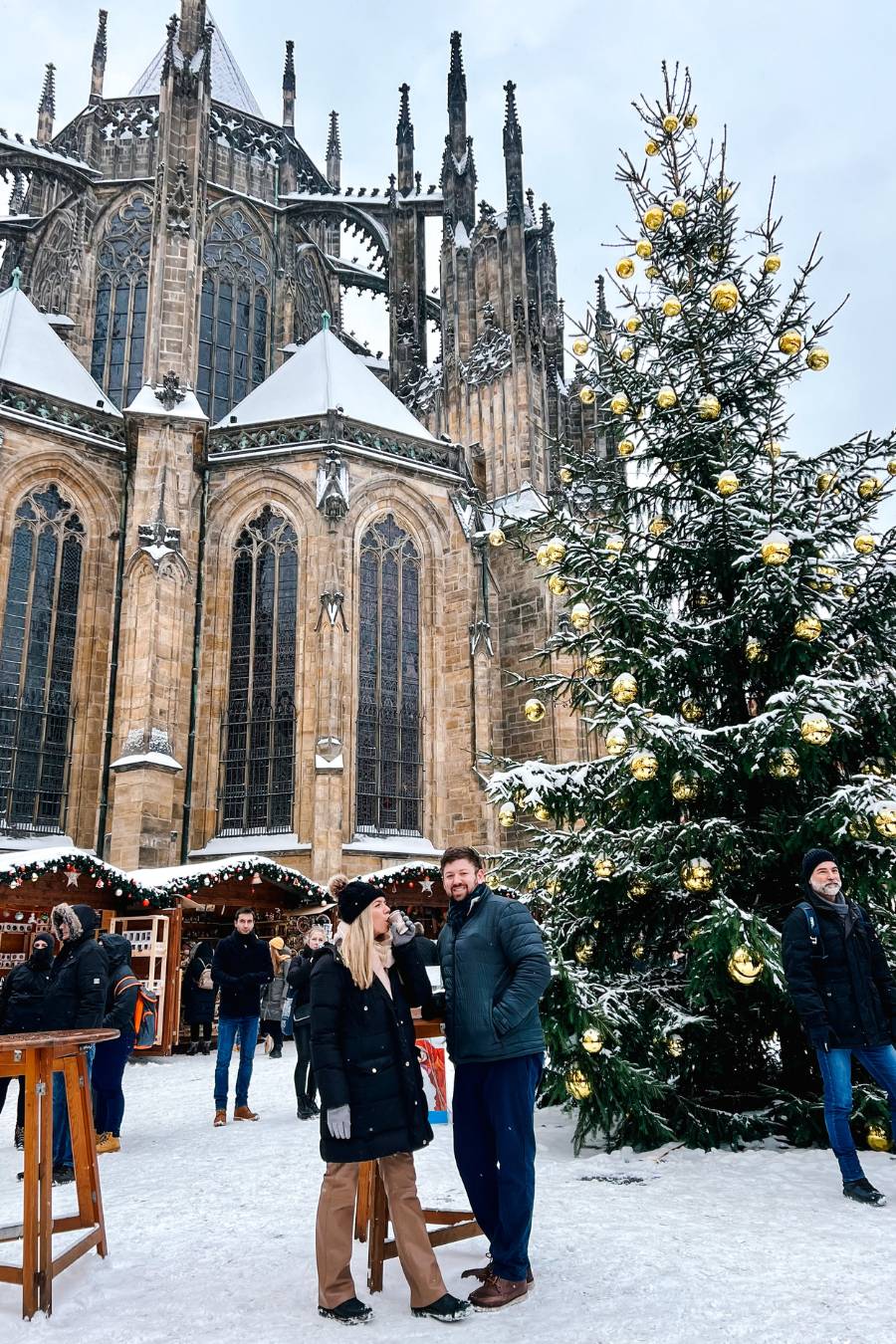 There is so much to do while exploring the Christmas markets in Europe, and there are activities for all ages and travel preferences!
Shop
First and foremost, shop! Christmas markets are a great place to find unique gifts and souvenirs. There are a variety of stalls that sell handcrafted ornaments, decorations, clothes, accessories, toys and food items.
Pro-tip: Pack a collapsible bag to check on the flight home for all of your overseas purchases!
Eat and drink
The food and drinks at Europe Christmas markets are truly some of the best! You'll need multiple days to enjoy all that the markets have to offer. There are a variety of food and drink options, from traditional German bratwurst and gluhwein to international cuisine, and all sorts of delicious desserts!
The signature drink at the Christmas markets is mulled wine, which is typically a red wine warmed with a mix of spices. It is the perfect cocktail to warm up while browsing the markets.
Enjoy the entertainment
Many Christmas markets offer live music, entertainment and other activities for visitors to enjoy. Some of the larger markets, like in Prague, have a stage in the center of the market that have different performances all day long! Munich also had multiple tents set up with live music.
Tips for visiting the Europe Christmas markets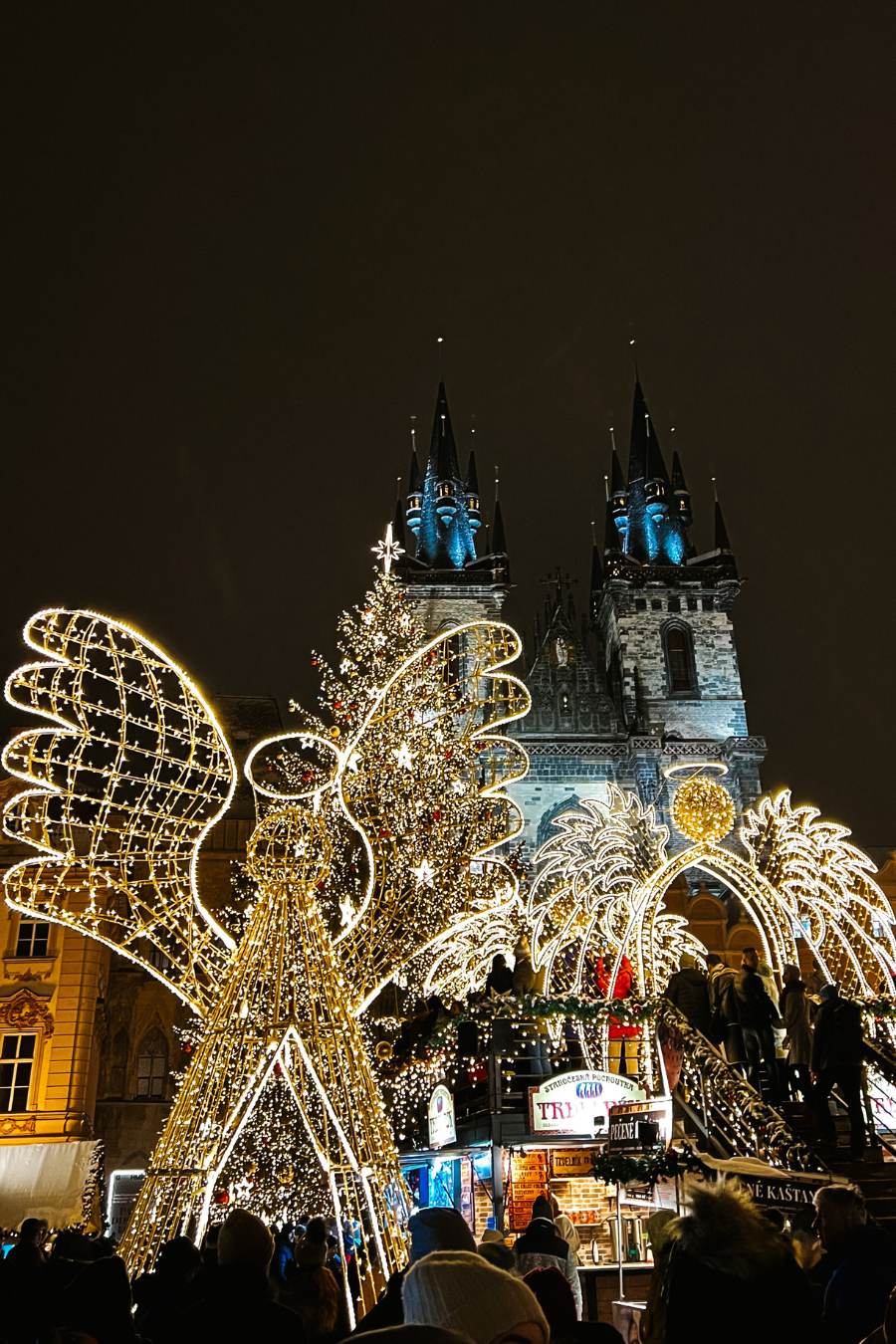 Book your flights and accommodations early
The European Christmas markets are popular tourist destinations, so it's important to book your flights and accommodations in advance. Housing most likely won't be as booked as the summer season, but it is still smart to lock in your accommodation as soon as you know your travel dates!
Take advantage of public transportation
Many Christmas markets are located in the city center, so it's easy to get around using public transportation. Munich's Christmas markets are a great example of this, the public transportation is so easy to use and accessible to all areas in the city!
Learn a few basic phrases in the local language
While most people will speak English and you should not have any issues communicating, it is always polite to learn a few basic phrases of the local language. The local vendors will appreciate the effort!
Dress warmly
All of the Christmas markets are typically outdoors, so it's important to dress warmly. Be sure to wear layers so that you can adjust to the changing temperatures.
Check out our winter in Europe packing list to prepare for your trip!
Wear comfortable shoes
Anytime you visit Europe, you will end up doing a lot of walking. Be sure to wear comfortable shoes that will also keep you warm all day!
Bring cash
While times are changing and most stalls will have a credit card machine, be sure to carry some cash on you in case they do not.
Prepare for crowds
The Christmas markets are absolutely magical, but they will also be crowded. Take your time and enjoy the festive atmosphere with patience.
Read 50 other Europe travel tips here!
---
The winter is one of the most underrated and best times to visit Europe. There is something so magical about an Old City covered in gorgeous lights and holiday décor! With its charming atmosphere, delicious food and drink, and festive decorations, the Christmas markets in Europe are a must-visit for any traveler. We hope this ultimate guide to European Christmas markets helps plan your winter vacation.