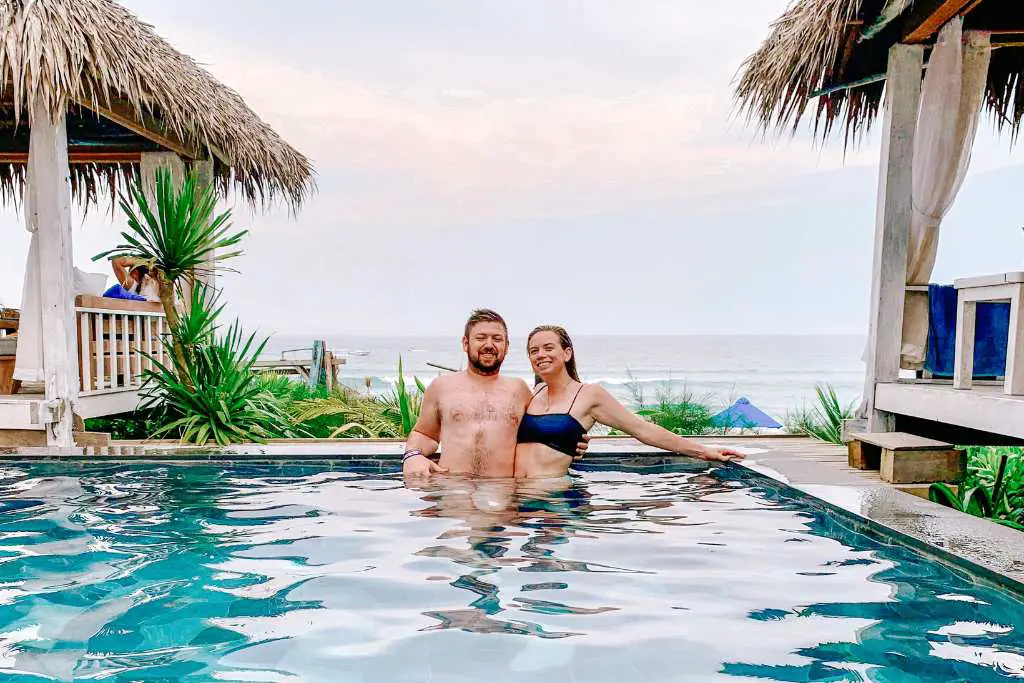 Welcome to your complete Vietnam travel guide! We spent a month backpacking through multiple cities in Vietnam. There is so much to explore in this amazing country, this Vietnam travel guide will break it down into details and prepare you for your trip.
The Vietnam Travel Basics
Currency: 
The Dong (1 USD: ~23,000 Dong) is the currency in Vietnam. Be prepared to pay for most things with cash as western credit cards will not work at most establishments.
Language:
Vietnamese is the language in Vietnam. It is always polite to learn hello and thank you in the local language while traveling!
Hello – xin chào (Sin Chow)
Thank you – Cảm ơn (Ka – moon)
The best time to visit Vietnam: 
December – May: This is considered to be the "dry season" in Vietnam. The country will typically experience less rain than during these months. 
April – May: This is considered "high season". The weather is typically at it's best but this is when it is most crowded. 
December – February: While still in "dry season", these months are in the low season for visitation. Housing and flights will be more affordable and you will avoid larger crowds. 
Visa information: 
You can order your Visa to travel to Vietnam online using this link. Below are the requirements you will need:
2×2 passport photo scanned
Main page of passport scanned
Flight/hotel information scanned
Ordering the visa online is $100 and is valid for a max of sixty days upon arrival. If possible, give yourself one month before departure to start this process. If you do not have this much time, you can pay more to expedite the process. 
You are able to acquire a visa on the plane before you enter the country. We would advise against that as it seemed much more difficult to fill out piles of paperwork on a rocky flight, but it is possible to buy that cheap last minute flight and go without the visa. 
Power Outlets:
Vietnam power outlets accept US and EU plugs. This is our favorite travel adaptor!
Apps to Download:
Below are the most important apps to download! Here is a complete list of apps to download before your next trip.
Google Translate: Make sure to download Vietnamese so it is available when your phone is offline. This will make ordering food, asking for directions, and basic conversation very easy. Many people speak basic English but it is good to have it ready just in case. 
WhatsApp: General travel essential. This is the most common way to communicate with excursion pick ups, taxi drivers, housing hosts, and many other contacts! 
Maps.Me: This app is great if you will not have data. Once you download a city, you can save locations and follow directions offline.
Grab: Order taxis, food, and whatever else you may need! We used it for almost all of our transportation. It is often cheaper than taking a taxi, so be sure to check the price before opting for one or the other. You can even add your credit card so you do not need to pay in cash. We also use our card whenever possible because we love our credit card points!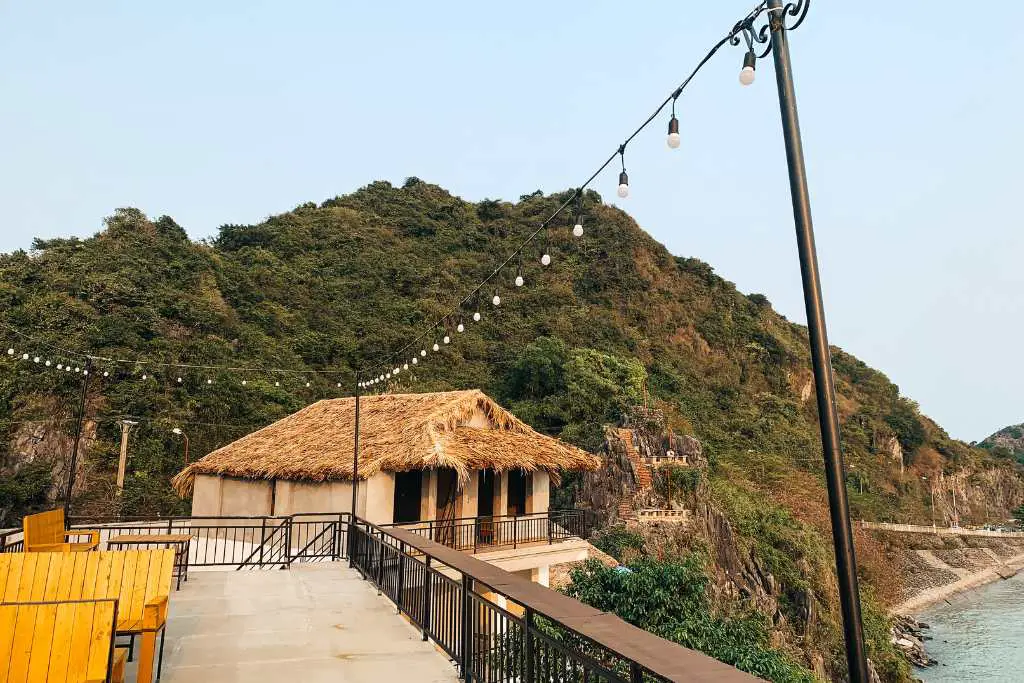 Vietnam Travel and Housing
Route: 
There is no right or wrong answer as to which direction you travel through this country! Most travelers will opt to go either North – South or South – North. Both are great options and is usually determined by which airport is cheapest to fly into Vietnam. If starting in the North, you will fly into Hanoi (Noi Bai International Airport). If starting in the South, you will fly to Ho Chi Minh (Tan Son Nhat International Airport).
North to South: Hanoi → Cat Ba Island/HaLong Bay → Hue → Da Nang → Hoi An → Mui Ne → Ho Chi Minh City
South to North: Ho Chi Minh City → Mui Ne → Da Nang → Hoi An → Hue → Cat Ba Island → Hanoi
Where to stay: 
Vietnam Backpacker Hostel: Whether or not you are on a budget, this hostel is affordable, clean, fun and in all of the major cities. This is also a great place to stay to meet fellow travelers. If you opt to stay somewhere else, be sure to stop by one night for some fun partying! 
Any other hotel: This is obviously vague but housing in Vietnam is extremely affordable. Depending on your budget, you can find luxury housing options. Always read reviews and feel free to splurge on your experience!
Transportation between cities:
Bus: If you stay at Vietnam Backpacker Hostel, you do not need to worry about booking any transportation. You can book all of your transportation between cities through the hostel for an affordable price. 
Plane: It is typically very cheap to simply fly between cities if you do not want to endure long bus rides. 
Transportation within the cities:
Public transportation does exist in some major cities but for the most part you should plan on walking or taking Grab taxis. Good walking shoes will be your best friend! We were able to walk around the cities no problem and if a destination was too far we would simply order a grab.
Download the Grab app. This is Asia's version of Uber or Lyft and is extremely affordable for distances short or far. 
The locals all use motorbikes and they are allowed on both the streets and sidewalk. Walk with your head up as you will be dodging them constantly!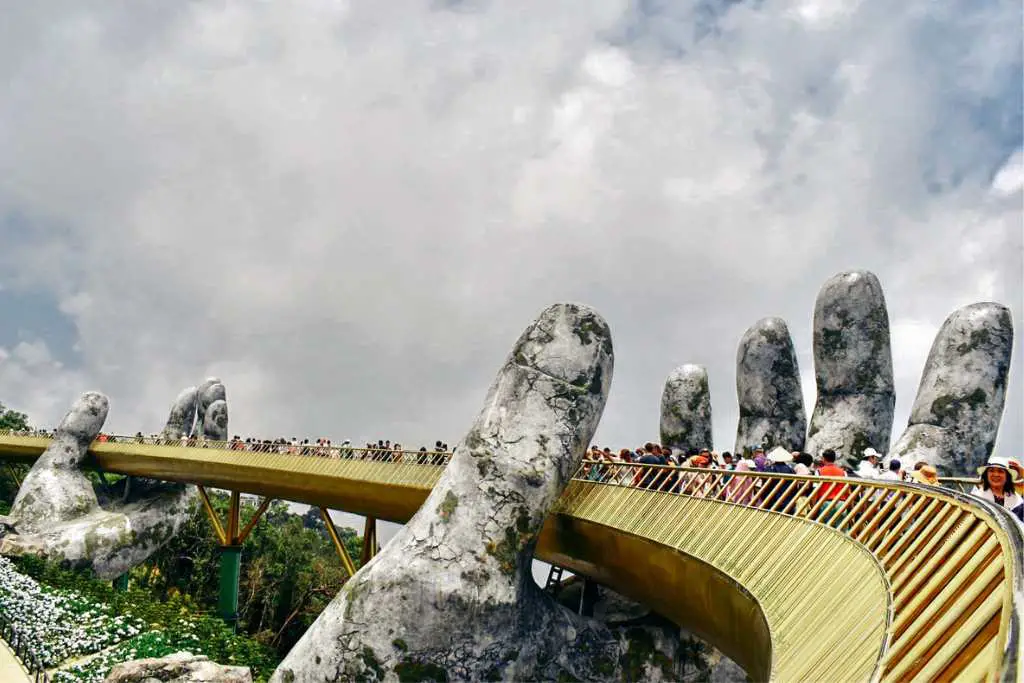 Must See Sights In Vietnam
Hanoi, Vietnam
Train Street: A fully functional street with a railroad down the middle of it. The locals are not joking when they say there is a train coming. 
Hoa Lo Prison Museum: Also known as the "Hanoi Hilton". Many American soldiers were held here during the Vietnam war, but the history of this museum goes far beyond that. 
One Pillar Pagoda: The tree behind this pagoda is recognized as the location that Buddha reached enlightenment.  
Cat Ba Island, Vietnam
Ngu Lam Peak: An adventurous hike to the very top of the island that provides unforgettable views.
Hospital Caves: The actual caves that were used during the Vietnam War. It is an eerie and humbling experience to venture through them. 
Cannon Fort: This was once a Cannon used during the war and is now a viewpoint with a bar that is great for sunset. 
Hue, Vietnam
Imperial City: An iconic museum filled with history and elaborate décor from the former imperial capital of Vietnam. It is worth the entry cost and takes a couple hours to venture from end to end. 
Khai Dinh Tomb: Immaculate tomb of an old emperor that forced taxes on the citizens to build an impressive resting place. 
Abandoned Water Park: The name speaks for itself. You can easily spend hours walking this unique property!
Use code JLJ10 for 10% off all eSIM purchases.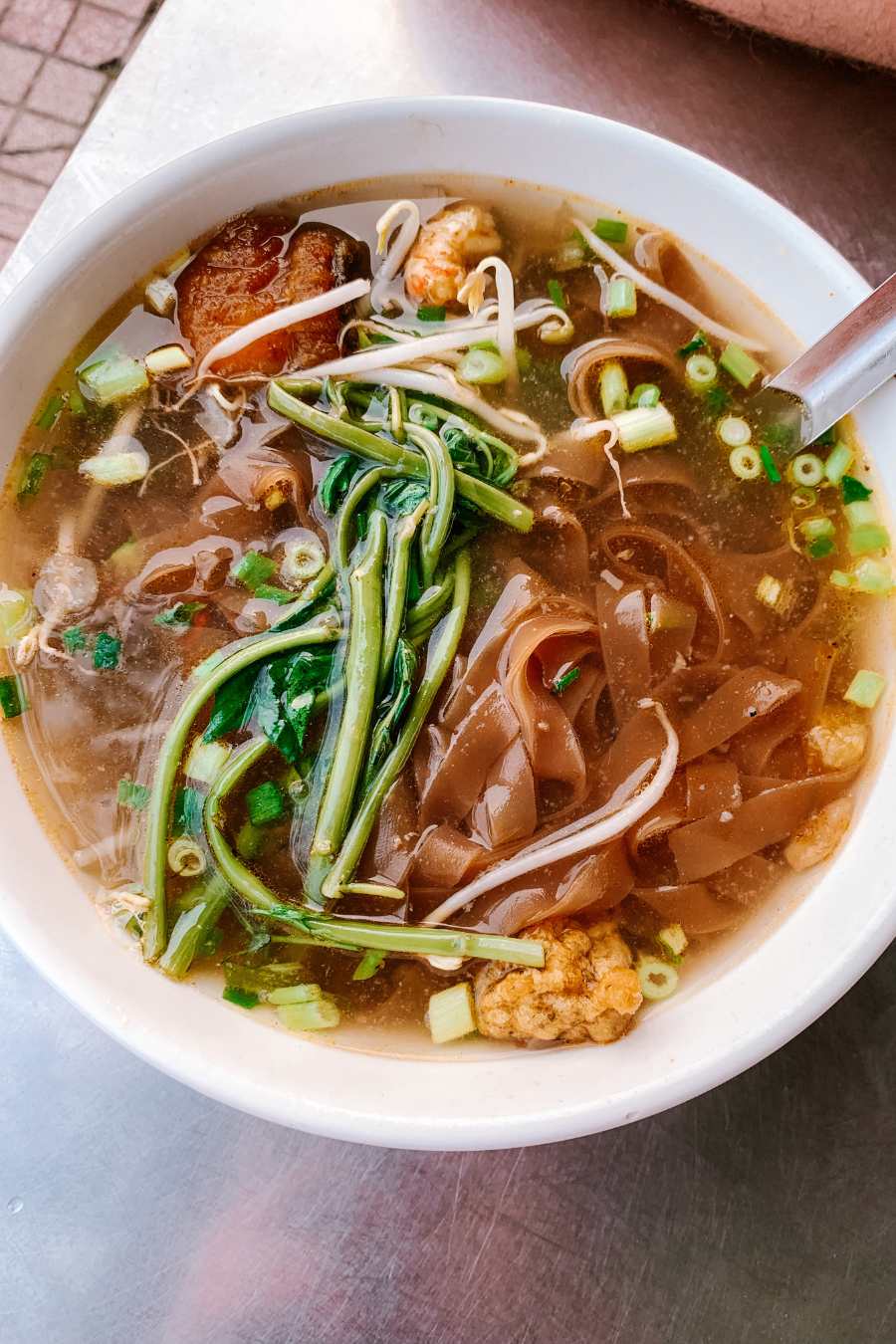 Food and Drink in Vietnam
Pho
A Vietnamese classic. It is not for everyone, but worth giving it's authenticity a try in its origin country. 
Bon Bo
AKA Rice noodles and beef. Each restaurant has their own take on the combination of spice, sauce, and meats to combine with these noodles. We definitely grew a new appreciation for this dish. 
Other Vietnam travel notes: 
There are food and drink specials everywhere! Keep an eye out for happy hours to find your best deal, typically ~10K (50¢ for a beer). We made sure to never pay more than 40K Dong (~2 USD) for a beer.
Always bring toilet paper with you and be prepared for tummy issues (common for most of Asia). If you are experiencing extreme symptoms, stop at a pharmacy and ask for SMECTA. This is a tablet that dissolves in water. It is cheapest in Vietnam so this is the country to stock up if you are backpacking Asia. Here are a few tips to help prevent these problems:
Only drink filtered water. There are convenient stores on almost every corner and the water is extremely budget friendly.
Brush your teeth with filtered water.
Only drink beverages with ice that has holes in it. Some will say to avoid ice together but sometimes you are just really craving  that cocktail on the beach. Be sure there are holes which guarantees that the ice comes from filtered water. 
Avoid uncooked vegetables with meals. 
Only eat fruits that have a peel.
Additional Resources:
We hope this Vietnam travel guide assists in planning your trip to this amazing country! Reach out with any travel and check out our other related posts.