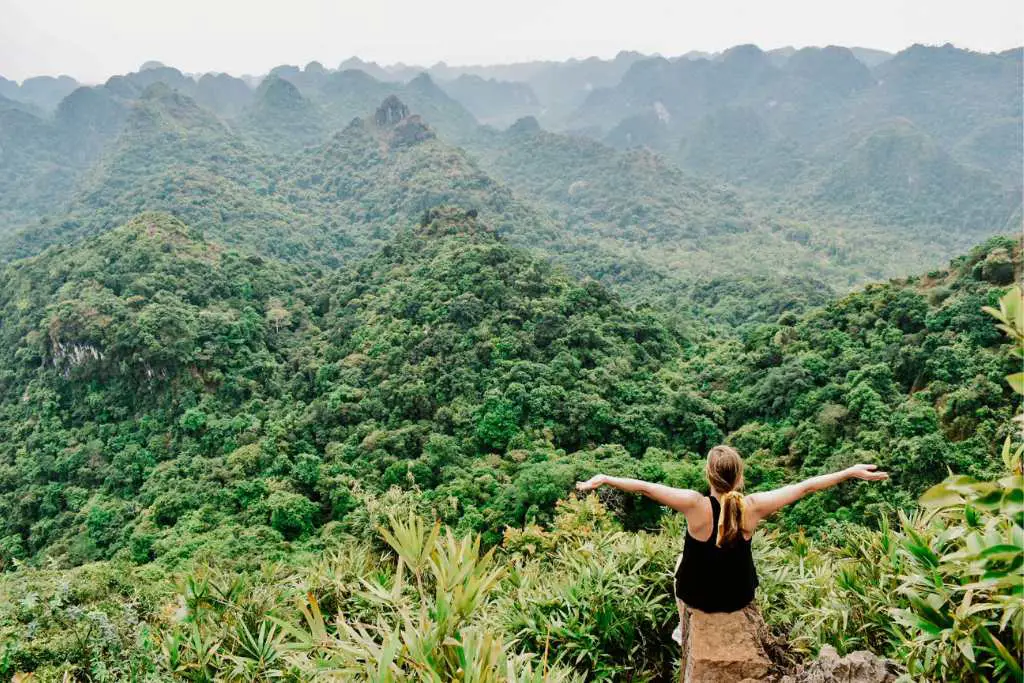 A trip to Cat Ba Island is a must do while traveling through Vietnam. Over the years travelers have had Ha Long Bay marked as one of their destinations in Vietnam, but the mainland here has become very touristy. Cat Ba Island is the perfect place to stay in Ha Long Bay if you are looking for a less touristy destination with tons to do. We were fortunate enough to spend around 3 days there and while we wish it was longer, it was enough time to explore the depths and surrounding waters of the island. This guide will help you to plan a seamless trip to the island with details on how to spend your time there.
How to get to Cat Ba Island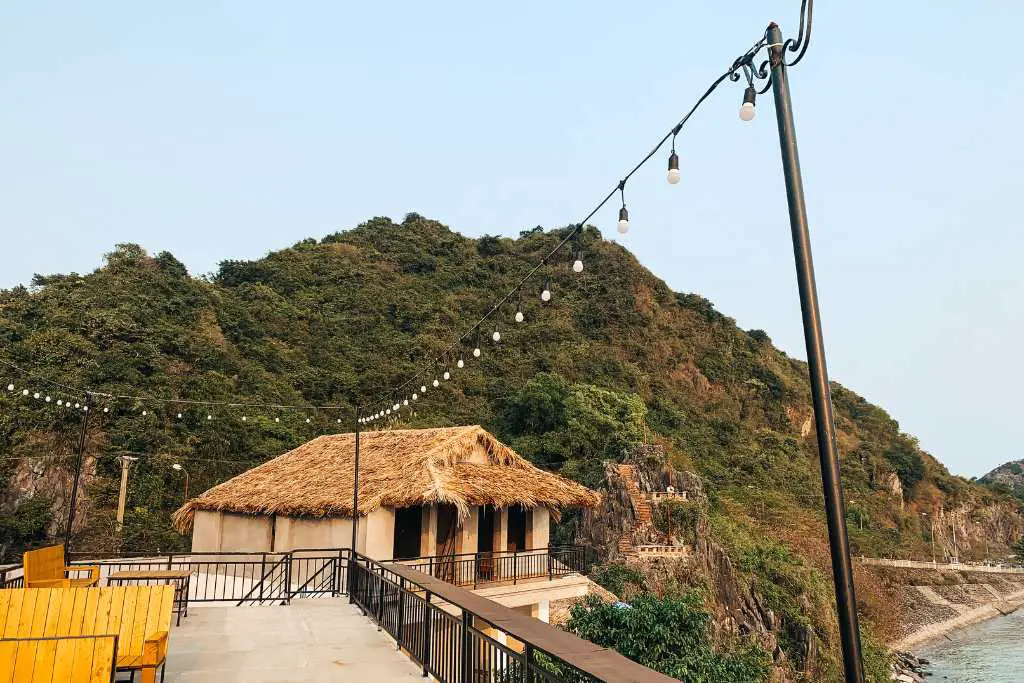 Be warned: This island is not easily accessible. You must travel from Hanoi and take multiple modes of transportation to reach it. Luckily there are companies that take care of all of that for you. You can book your trip through Good Morning Cat Ba for $15. You will meet at their offices in Hanoi city center and they will transport you directly to your hotel on the island. It is around a six hour journey total, 4-5 hour bus ride, 30 minute boat road, then another ~30 minute bus ride depending on the location of your hotel. Since this is a roundtrip ticket, they will also pick you back up from your hotel. Make sure to be outside at the beginning of the time range they give for pick up because you will be left behind if you are not outside and ready to go.
Where to stay on Cat Ba Island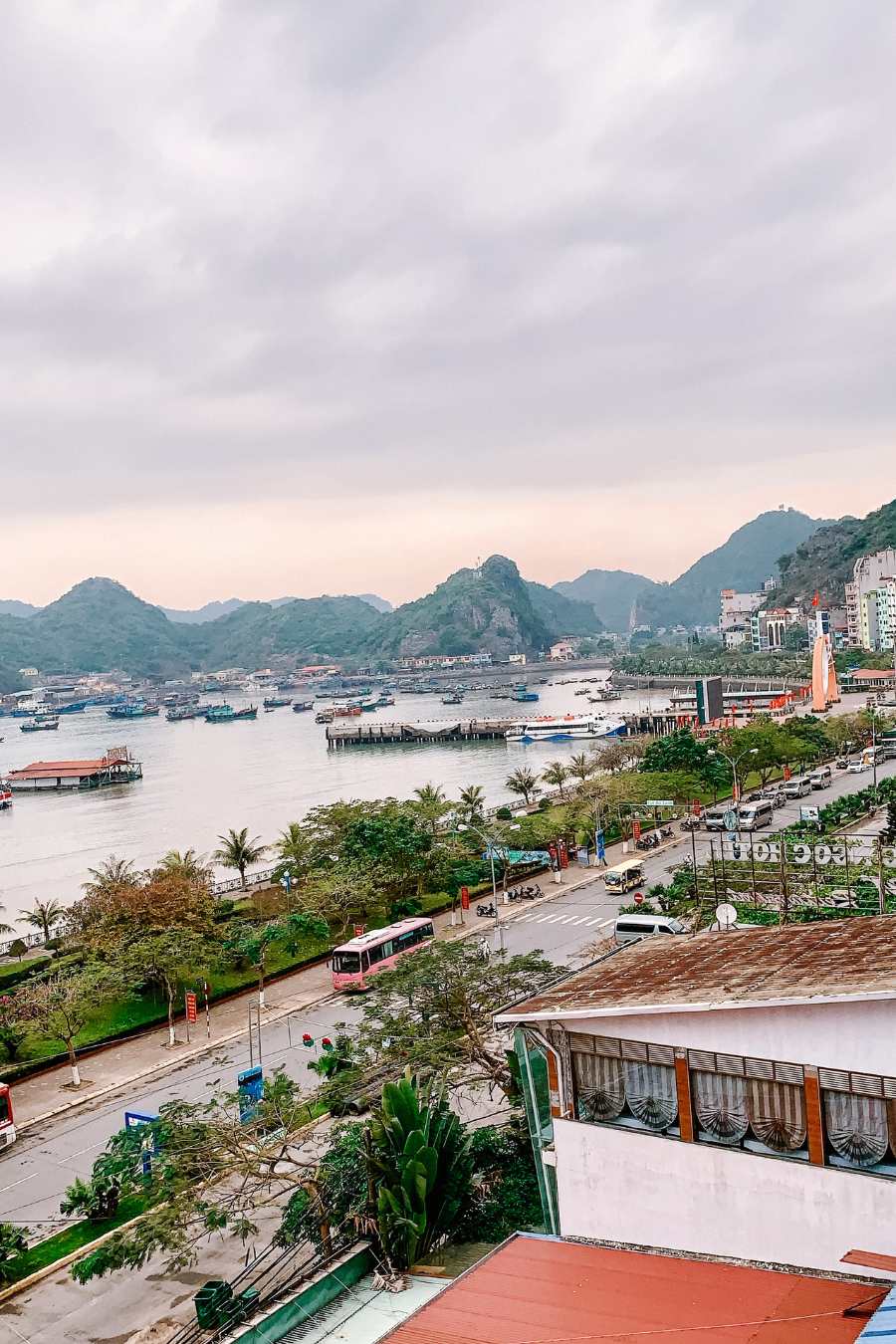 Housing is very affordable in Vietnam and on Cat Ba Island in particular. Depending on your needs and budget, you will be able to find an accommodation that is right for you. Booking.com is always a great place to start your search and below are some options varying in price and value.
CatBa Central Hostel: Great for young travelers looking for a fun and cheap option! This is the perfect spot to make friends to explore the island with.
Cat Ba Oasis Bungalows: This was just a few blocks down the road from where we stayed and is a great option if you are looking for a more luxurious experience. They have a variety of room options with access to the pool, bar and restaurant. There is also free beer there from 6-7pm (access to the public).
Cat Ba Island Mountain: Many travelers opt to stay in tree houses on this island which is a unique and thrilling experience. This is a great option if you are looking for that view.
What to do on Cat Ba Island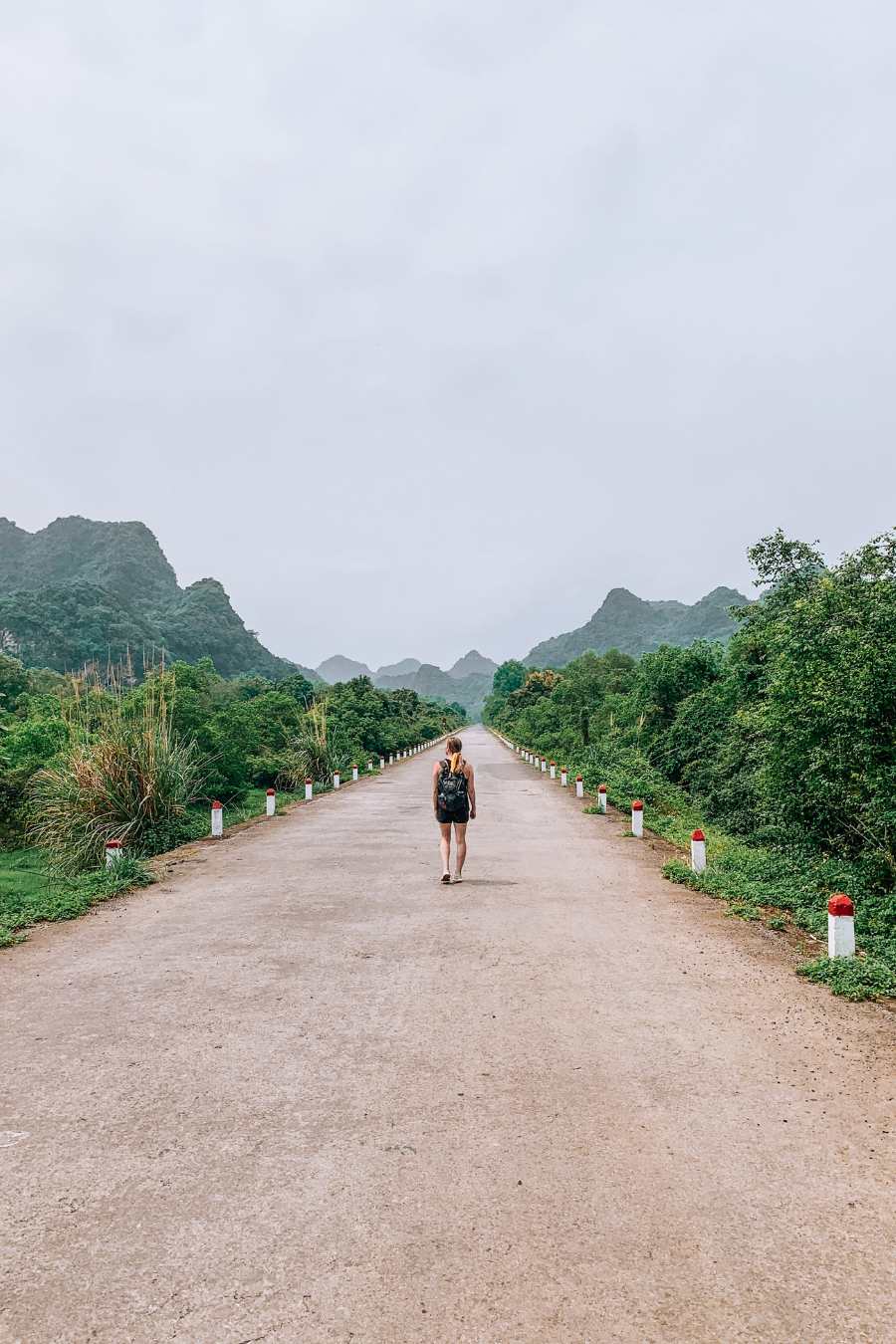 This island is filled with unique adventures and breathtaking views. Put on your favorite pair of trainers and get ready to explore!
Tour of Ha Long Bay: We did a 9 hour tour with Cat Ba Ventures for $30 and it was great. If you are looking for a more private tour or that price is not right for you, there are multiple companies that offer the same service. Read reviews and find the best fit for you.
Rent a motorbike: This is the easiest way to explore the island and see all of the major sights in one day. Of course, only do this if you feel comfortable and always wear a helmet. We rented our bike from our hotel for $6 and did not need an international driver's license.
Nga Lam Peak Hike: Access this hike through Cat Ba National Park and it costs $4 to enter. This hike will bring you to the very peak of the island and offer 360 degree views. Definitely wear sneakers and prepare for a work out. The trails are all loops so make sure if you start to the right, keep going right (or vice versa). Otherwise, you will loop back to the bottom before you get to the top. Once you get to what you think is the top, keep going past the tower until you reach the actual top which is just a big rock off in the distance. A maximum of two people can fit but the views are unforgettable.
Vietnam War Hospital Caves: These were the real hospital caves used by Vietnamese soldiers during the Vietnam war. It is surreal and chilling to walk on the inside of this mountain and learn the history behind each of the rooms.
Trung Trave Cave: If you are a horror movie fan, this is the place for you. These caves are quiet, not crowded and take about 30 minutes to walk the entire length. When you get to the more narrow passages between caves be careful of any bats that may be flying by. The caves are completely safe, they are just an eerie experience!
Enjoy the local bars and restaurants: Cat Ba offers some of the best views in the world. Hit the pubs around sunset and make memories will fellow travelers! Read below for some of our recommendations.
Use code JLJ10 for 10% off all eSIM purchases.
Where to eat and drink on Cat Ba Island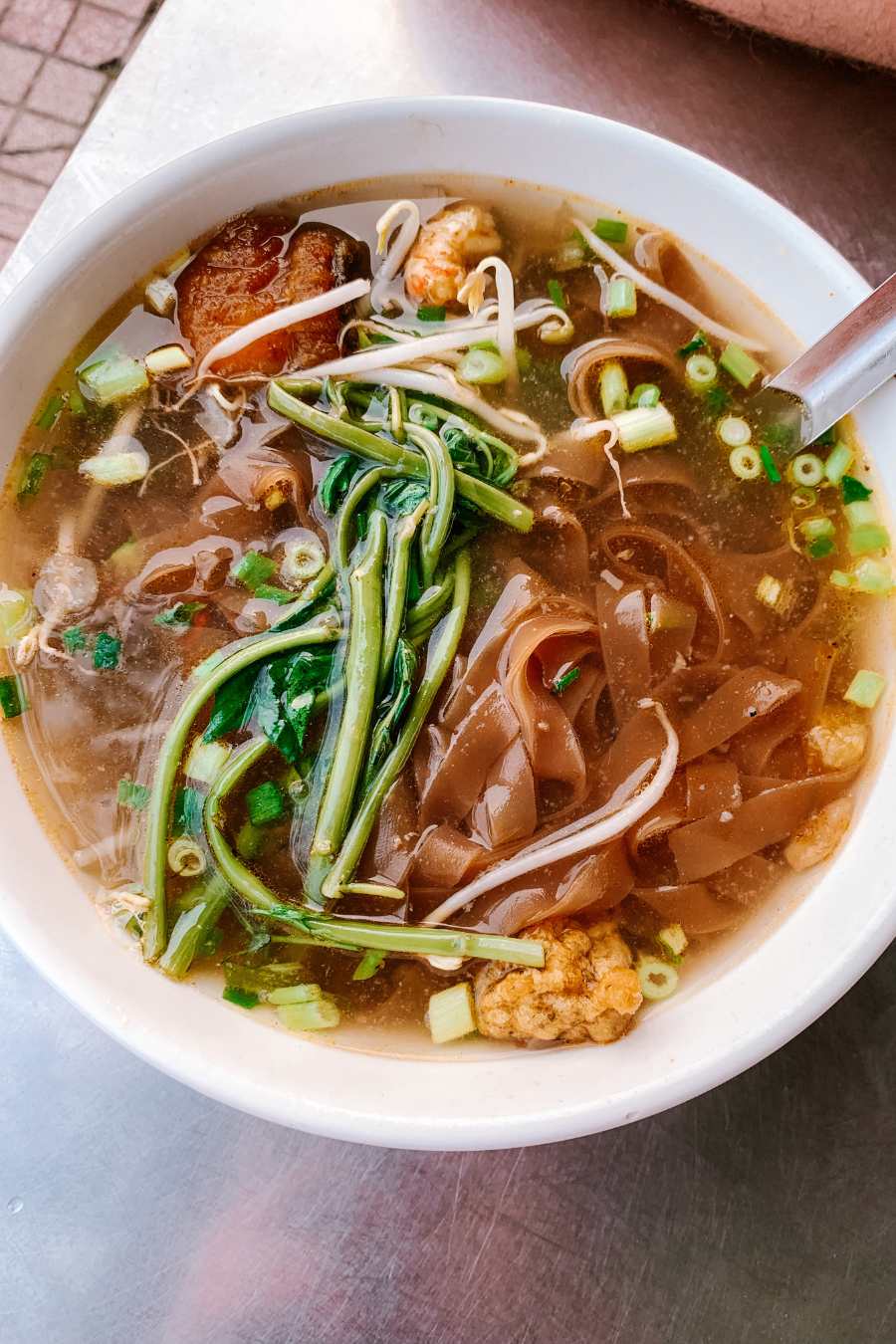 Vietnamese food is delicious in any city and Cat Ba Island is no exception. Beyond the food, Cat Ba has some of the cheapest drinks in the country. You can spend all day bar hopping around and find a special at any hour. If you pay more than 20,000 Dong for a local beer, you are paying too much.
Oasis Bar and Restaurant: This is the perfect bar to embrace island time! Reggae music, bar games, and all the good vibes.
Oasis Bungalow and Restaurant: There is free beer here from 6 – 7pm aka a budget backpacker's dream. How many beers can you drink in an hour? Even if you aren't traveling on a budget, why refuse free beer? Also there is a pool and a fun atmosphere!
Big Man: The perfect bar for some late night partying and to meet other travelers. Also, this bar is the only brewery on the island of Cat Ba and the food is delicious!
Nha Hang Bamboo: A lunch or dinner hot spot as everything on the menu is delicious. If you are looking to try the Pho for the first time, give it a go! Be sure to order the spring rolls as an appetizer.
Le Pont Club: The perfect spot for a sunset dinner! There are multiple viewpoints from this restaurant and it directly overlooks the bay filled with different colored boats.
As always, reach out with any questions or if there is anything else we should add to this guide. Definitely, while planning your trip to this beautiful country, make sure to read our other guides including Your Complete Travel Guide to Vietnam.