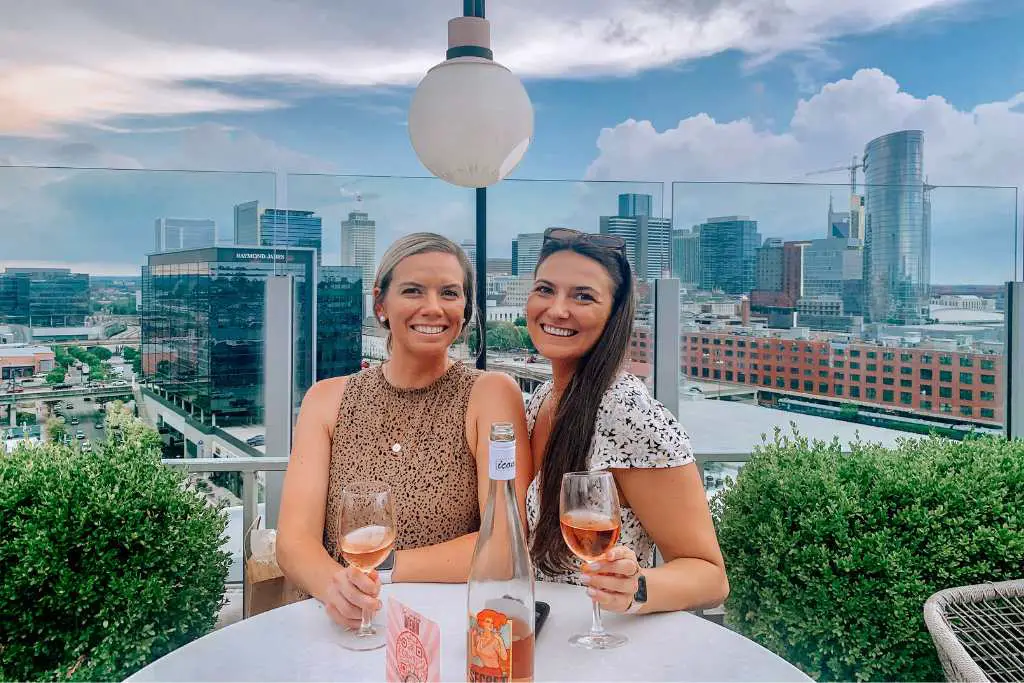 Nashville is one of the most popular bachelorette locations because there is truly something to do for every bride and bride tribe. If your group loves live music, good food and epic vibes, this is the place to plan your bachelorette party! This guide will walk you through everything you need to know about visiting Nashville and what to do at a Nashville bachelorette party.
The best time to visit Nashville for a bachelorette party
March – October is the best time to visit Nashville. Be warned that it will be hot in the summer, but that should not deter you from visiting during that time because there are activity options either indoors or on water. Spring and fall will have more mild temperatures.


Where to fly for a Nashville bachelorette
BNA airport is the easiest way to travel to Nashville. The airport is only a 15 minute drive from downtown where you will likely be staying and ubers/lyfts are very accessible.
Transportation in Nashville
Most likely you will spend your time walking or taking ubers/lyfts while visiting Nashville. It is not necessary to rent a car unless you have activities planned far outside of downtown. Even then, we recommend hiring a driver to transport your group.
There are also tons of scooters around town if your group is comfortable riding those together! Please be safe, we have seen tons of tourists fall off scooters after one too many on Broadway. For safety reasons, the scooters in Nashville also do not work after 10PM.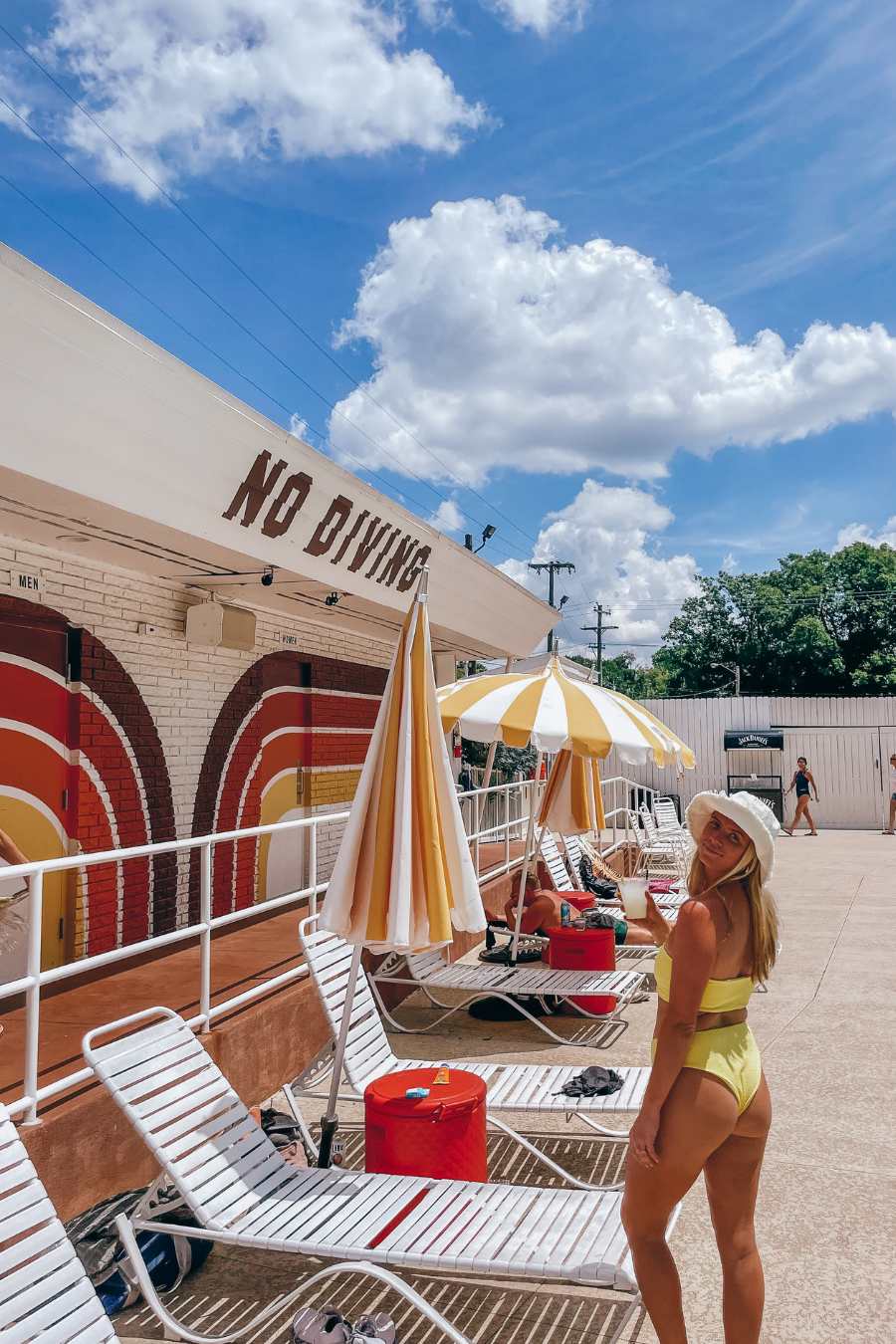 Best places to stay on a Nashville bachelorette
You'll want to stay close to downtown on a Nashville bachelorette party in order to minimize any long uber rides. If you are unfamiliar with Nashville, you'll be surprised how far "downtown" really extends from Broadway in Nashville. We recommend staying in any of these neighborhoods:
The Gulch
12 South
Midtown
Germantown
East Nashville
West End
All of these will be a maximum 10 minute drive to the downtown Broadway bars!
Airbnb & VRBO housing options
If you have a larger group, we recommend staying in an Airbnb because it will be cheaper and then you'll all be able to congregate in one place! Here are a few of the best Airbnbs for large groups:
Option 1: A huge downtown Gulch townhouse with tons of sleeping spots and a gorgeous rooftop!
Options 2: Another Gulch townhome with a vibey rooftop and trendy interior.
Option 3: A downtown penthouse with access to a pool!
Option 4: A great option that sleeps 12 at a low price point.
Option 5: Another huge property with games and rooftop views at a low price point.
Boutique Hotel Options
If your bride would prefer a boutique hotel close to downtown, here a few of the best:
This Virgin Hotel is home to one of the best rooftop pools in Nashville. This would be the perfect place to stay if planning a Nashville bachelorette during warmer months!
Located right in the Gulch, The Thompson is a stunning hotel with a famous rooftop bar and boutique coffee shop on the bottom floor. This is a great option to be walkable to everything downtown!
Hello Dolly Parton themed rooftop bar! Take your Nashville bachelorette to a new level by staying in this iconic Nashville hotel. There is also a very fun karaoke bar on the bottom floor of this hotel!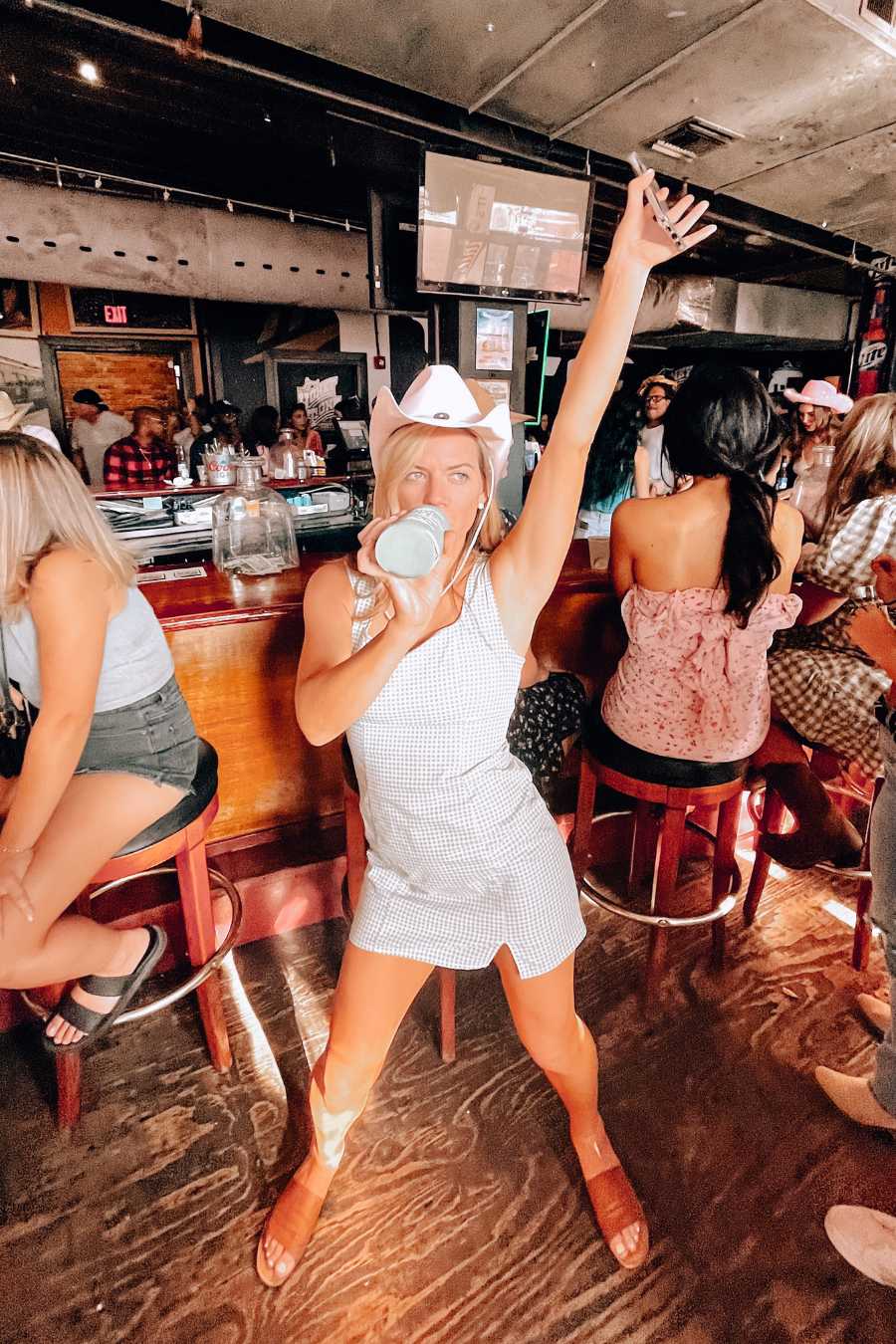 Nashville bachelorette activities
The Cocktail CowBoys
The Cocktail CowBoys are such a fun addition to any activity you have planned at the house. I hired the same company for my bestie's bachelorette in Scottsdale and we had the BEST time with them. They will serve drinks, organize games, pamper you, DJ, take pictures and clean if you want! They are at your service to bring all of the good vibes to your party.
Even if your house does not have a pool, the Cocktail CowBoys would be the perfect addition to pregame a night out downtown! Each party comes with two cowboys who will arrive in cowboy attire like hats, bandanas, belts, boots and lots of energy.
Check out The Cocktail CowBoys for more and info and use this link to book for $25 off!
Pedal Tavern
As cliche as it may be, it is impossible to have a bad time on a Nashville Pedal Tavern. You can BYO alcohol. Get the party started driving through downtown and hit the bars afterward!
Book your pedal tavern tour here.
Cruisin' Tiki Boat
This is a great way to take a break from the crowded bars and experience the water surrounding downtown Nashville. It is also the perfect activity option for warmer months.
Go to a pool party
This is another warm weather activity option that will keep you right downtown. The Dive Motel and The Virgin are the best places to visit for a pool party! Make sure to book a reservation in advance for your group at The Virgin. You do not need a reservation for the Dive Motel, but it will cost money to enter while there is a live DJ.
Check out The Virgin Rooftop pool / Feel the vibes at The Dive Motel
Shopping in The Gulch and 12 South
Nashville is filled with tons of unique and locally owned boutiques. Walk off your hangover with a shopping spree!
Use code JLJ10 for 10% off all eSIM purchases.
Mural & Mimosas Tour
Ride through Nashville in style while you sip and take pictures at all of the famous murals. This is a great way to see more of the city!
Wine tasting tour at Arrington Vineyards
Arrington Vineyards are a famous spot to visit in Nashville not only for the great wine but also the beautiful scenery.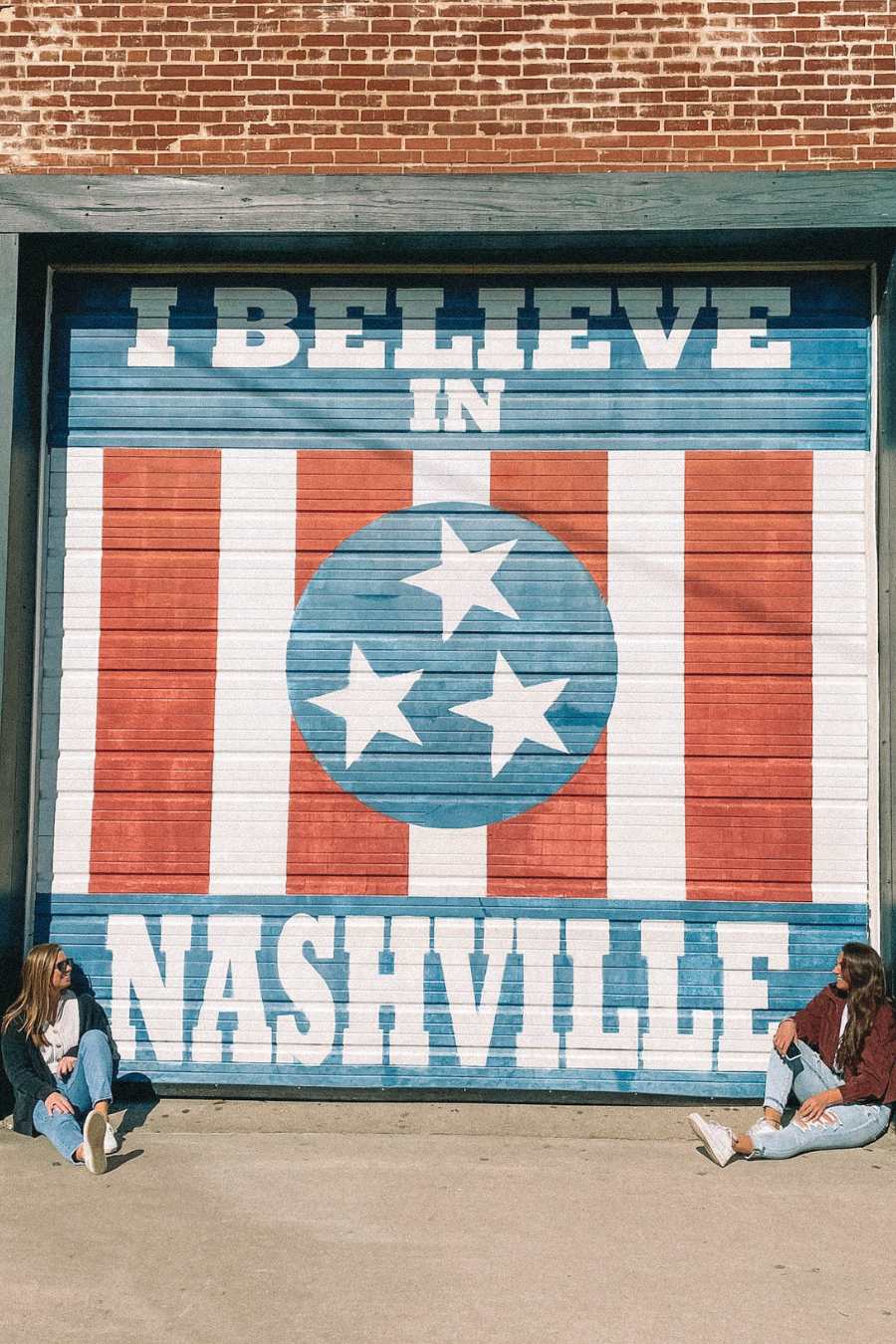 The best places to eat in Nashville
This is the most famous hot chicken restaurant in Nashville. Skip the line and order delivery for your group at your airbnb for a local taste of Nashville!
This is the best BBQ option in Nashville and SO good. There are two locations close to downtown to choose from.
This is considered the most "Instagrammable" restaurant in Nashville. If your bride wants a cute photo op, book a reservation in advance here for brunch!
Another great brunch option with a live DJ to get the group going for the day!
If you know your group will not agree on what to eat, simply walk here off Broadway and everyone can choose their own adventure! There are tons of dining options available and you can all still sit and eat together.
Located right on Fifth + Broadway, wine and dine before hitting the bars for the night!
A cute spot located right in the Gulch.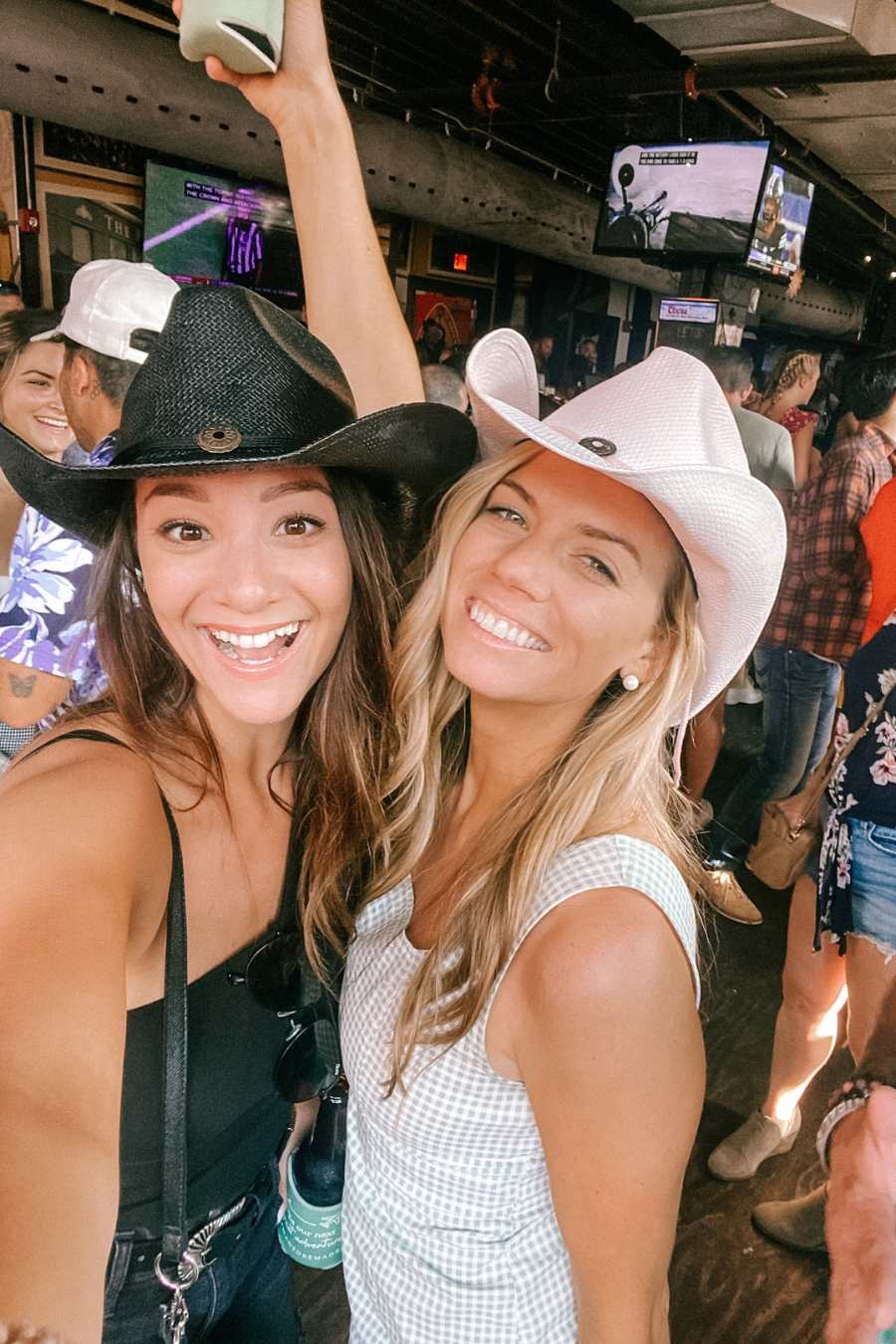 The best bars in Nashville for a bachelorette party
Time to hit the honkey tonk! Please keep in mind that musicians in Nashville are very rarely paid by the bars or restaurants for their shows. They rely entirely on tips from groups like yourselves! If you find yourself enjoying the live music, consider leaving a small tip as if it is a cover charge to get into the bar.
This strip of bars is probably one of the main reasons your bride tribe is most excited about the Nashville bachelorette party. There are tons of options depending on your group's vibe. A few favorites:
Tootsies Orchid Lounge
Honkey Tonk Central
Jason Aldean's
Whisky Row
This is a vibey bar on lower Broadway looking over the river. There is typically a live DJ playing on the rooftop!
This is the iconic Dolly Parton themed rooftop bar. Make sure to book a reservation far in advance for your group!
Another great rooftop bar to stop in while shopping in the Gulch or for happy hour.
This brewery and distilery is a great spot to bring a large group. There is a huge outdoor space with games and lots of indoor seating as well. There is also typically live music on the weekends! You can do a moonshine tasting for $10 but be prepared, it will cause drunkenness.
These are the most popular bars in Midtown. Midtown is another bar area to explore in Nashville if your group wants to experience more than just the mayhem on broadway.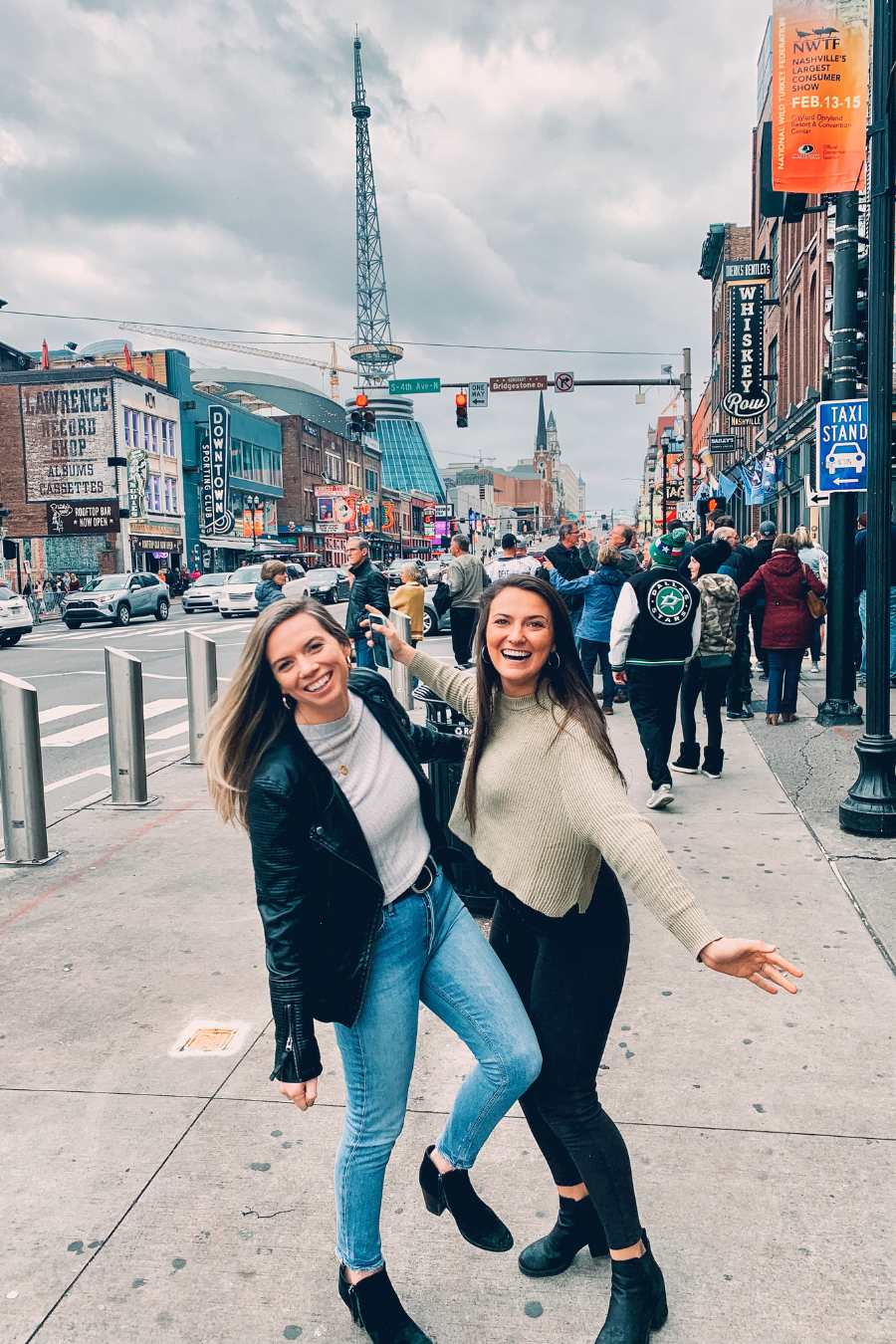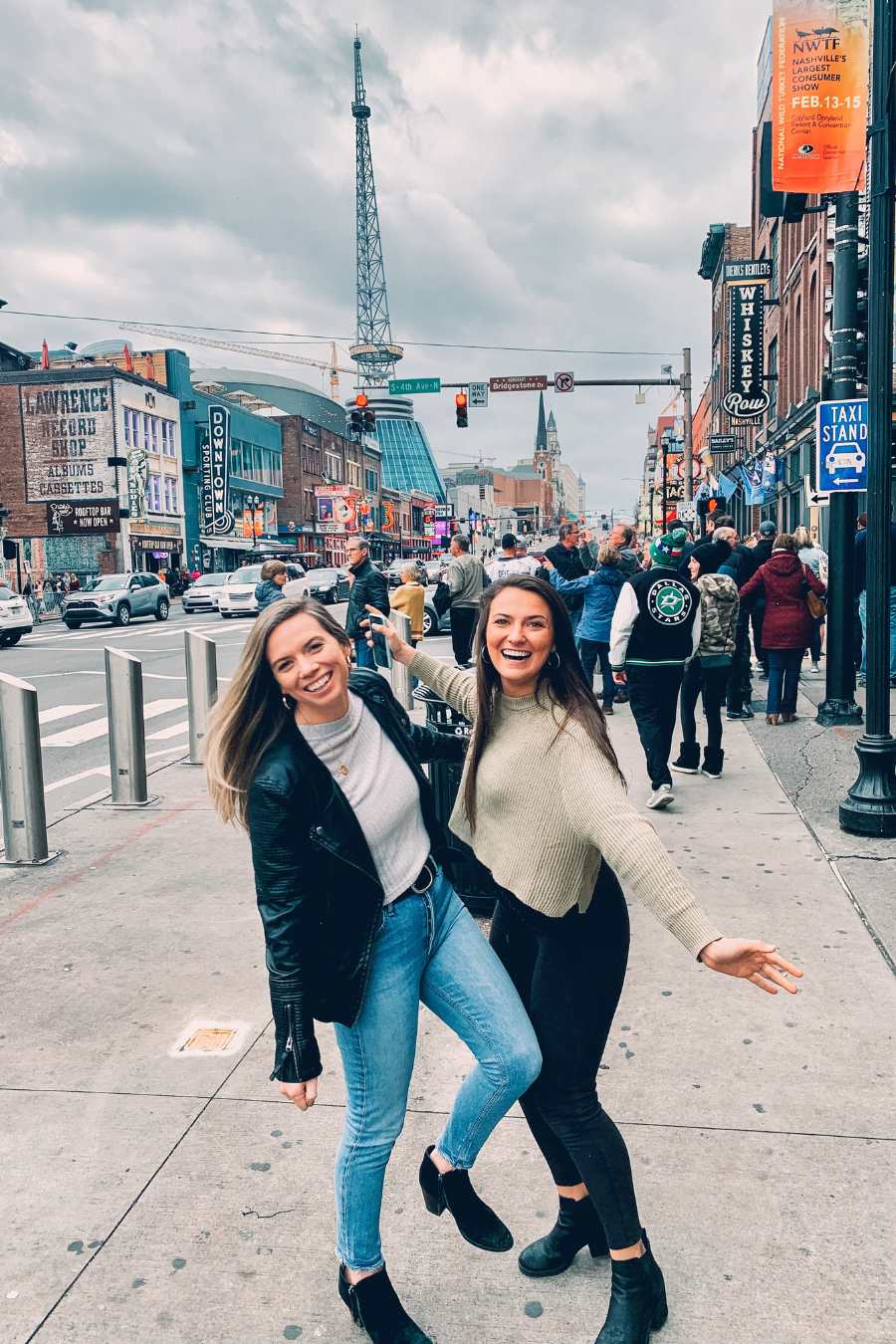 Nashville bachelorette party weekend itinerary
Nashville Bachelorette Party Day 1:
12:00 – 5:00 pm: Downtown bar hop or make a lunch reservation while MOH + helpers set up the house
Pro tip: Delegate a team captain to coordinate a bar crawl!
5:00 pm: Group meets at the house
7:00 pm: Dinner delivered (option 1)
7:00 pm: Dinner reservation (option 2)
8:30 pm: PJ party and game night at the house (option 1)
8:30 pm: Hit the honky-tonk (option 2)
Nashville Bachelorette Party Day 2:
9:00am: Shopping in The Gulch and 12 South
11:00 am: Brunch reservations
2:00 pm: Explore rooftop bars
6:30 pm: Dinner (either casual dining or make a reservation)
8:30 pm: Pedal Tavern
10:00 pm: Night out
Nashville Bachelorette Party Day 3:
10:30 am: Transportation arrives for Vineyard Tour or Boat day (option 1)
11:00 am: Brunch Reservation (option 2)
3:00pm: Bar hop
7:30pm: Dinner reservation(option 1)
7:30pm: Dinner at the house (option 2)
9:00pm: Night Out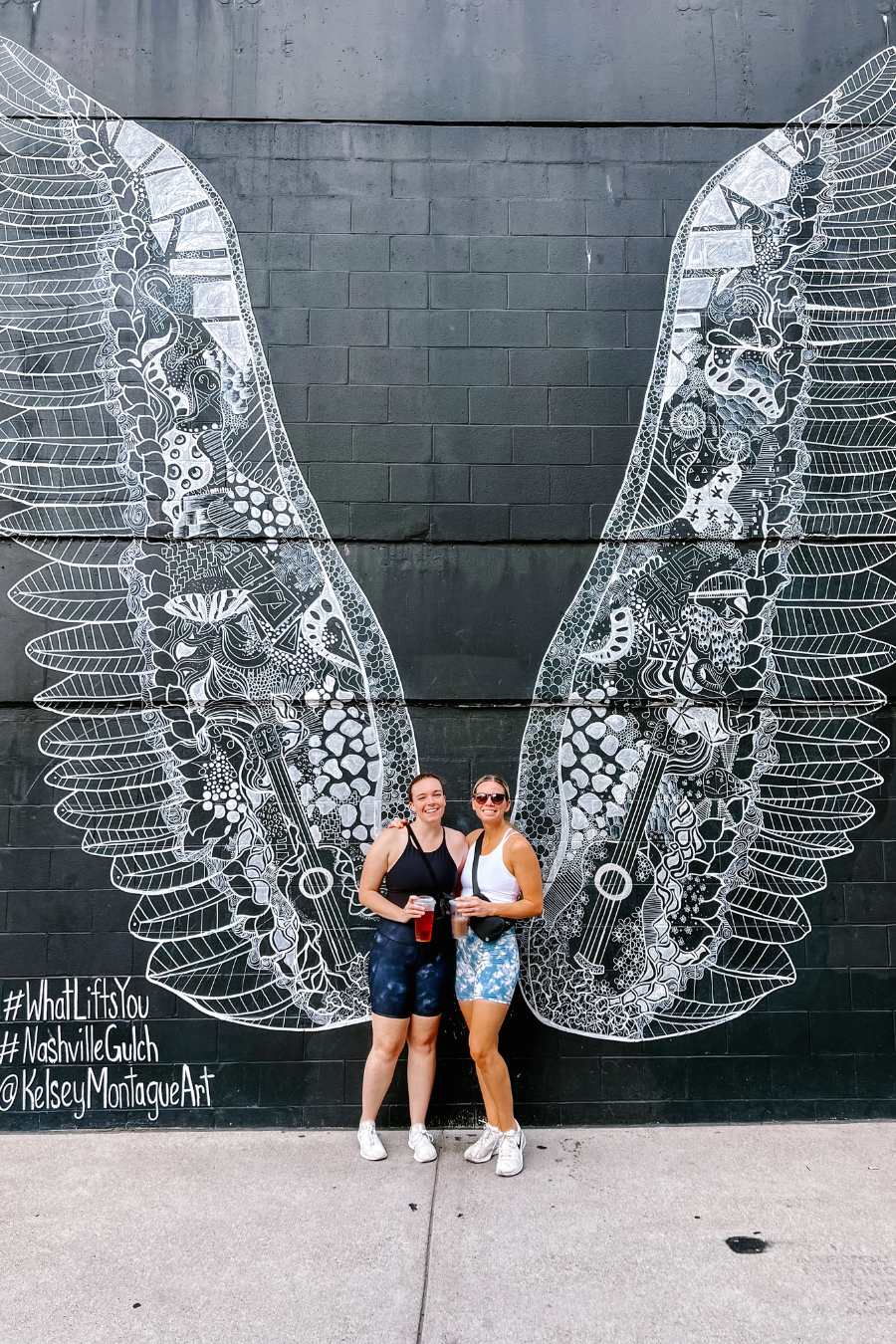 Tips for planning a Nashville bachelorette party
Book any reservations far in advance! While there are tons of great restaurants to choose from, many book up months before. You will not be able to get a reservation last minute for a large group.
Establish a buddy system. There are more reports recently of drug incidents in downtown Nashville, especially on Broadway. Make sure everyone in your group is safe.
Drink plenty of water! Nashville can take down even the sturdiest of party groups.
If your group is ready to order an Uber home from a busy street like Broadway, we recommend walking a few blocks away from the mayhem and order your pickup there. This will save you money and your drive time by avoiding the crowded street!
Additional Nashville resources:
We hope this Nashville bachelorette guide helps plan the most epic weekend for your group and the bride-to-be! Nashville is an amazing city to host a bachelorette party and there is so much to enjoy. Happy traveling!