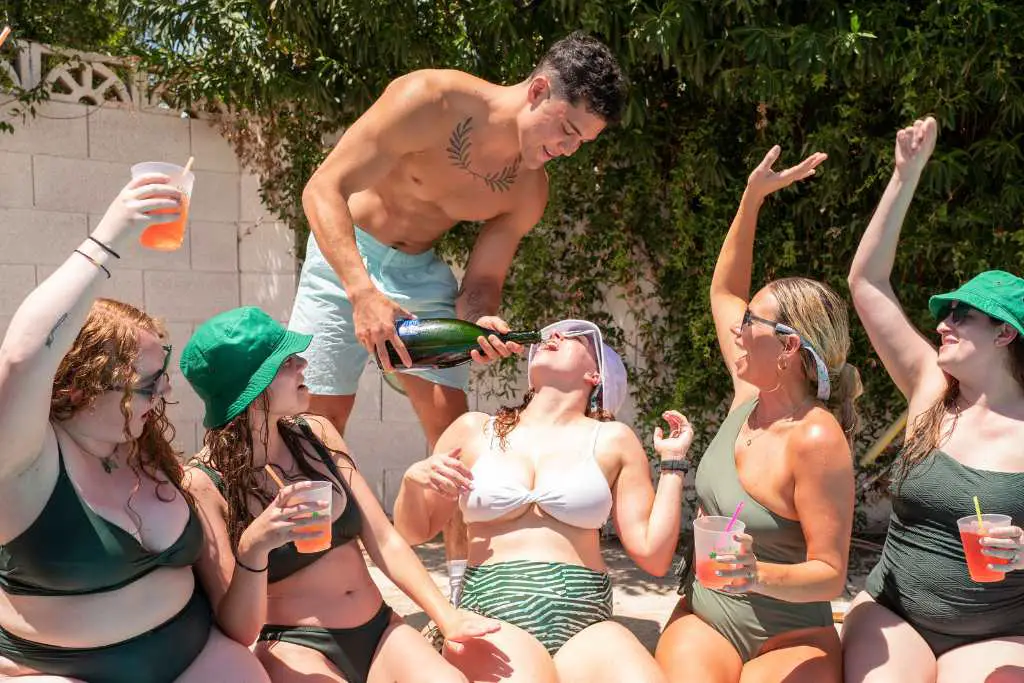 Scottsdale is one of the most popular bachelorette locations in the country for good reason! There is something for every group to do in Scottsdale. Not only are there tons of fun activity options, the housing is typically more affordable than other bachelorette hubs and the Phoenix airport is only about a 20 minute drive to all of the downtown fun. This Scottsdale bachelorette party guide will walk you through the best activity options, places to eat and bars/clubs.
Make sure to also read how to plan the perfect bachelorette party to prepare for your weekend in Scottsdale!


The best time to visit Scottsdale, AZ
The best time to visit Scottsdale is early spring and late fall but really, you can go anytime of the year. Temperature will be most mild during those time frames.
I planned my bestie's bachelorette in Scottsdale in July of 2021. While it was HOT this time of year, it was still completely manageable because of the variety of activity options that either take place indoors or on water.
Scottsdale is also a great winter bachelorette destination if you are looking for something warm that time of year. It is way more unique than jetsetting to Florida while looking for a warm winter getaway!
Where to fly for a Scottsdale bachelorette
Phoenix Sky Harbor International Airport (PHX) will be the most affordable airport to fly into to visit Scottsdale. It is about a 20 minute drive to Old Town and approximately a $20 Uber or Lyft ride (give or take depending on surges).
Transportation in Scottsdale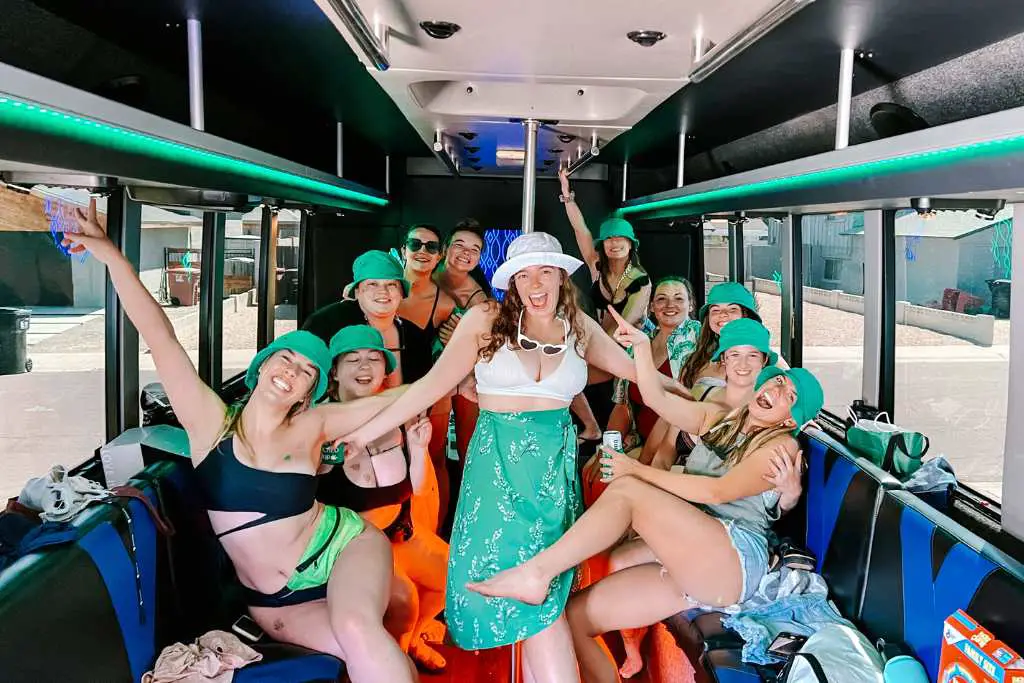 Uber and Lyft
One of the benefits about doing a bachelorette weekend in Scottsdale is that Ubers and Lyft are very accessible and affordable! Our group was easily able to split into two cars to get to all of our local destinations and to/from the airport.
Party bus
If you opt for an activity listed below that is farther outside the city, I highly recommend booking a party bus to drive your group for the day. While this is an additional cost, it provides your group peace of mind that you will have transportation ready and you can BYO booze and food on the bus!
Scottsdale Party Bus & Limo is the best company to book private transportation for your bachelorette party. They even stocked the bus with extra water and ice which was necessary in the Arizona heat!
Best places to stay on a Scottsdale bachelorette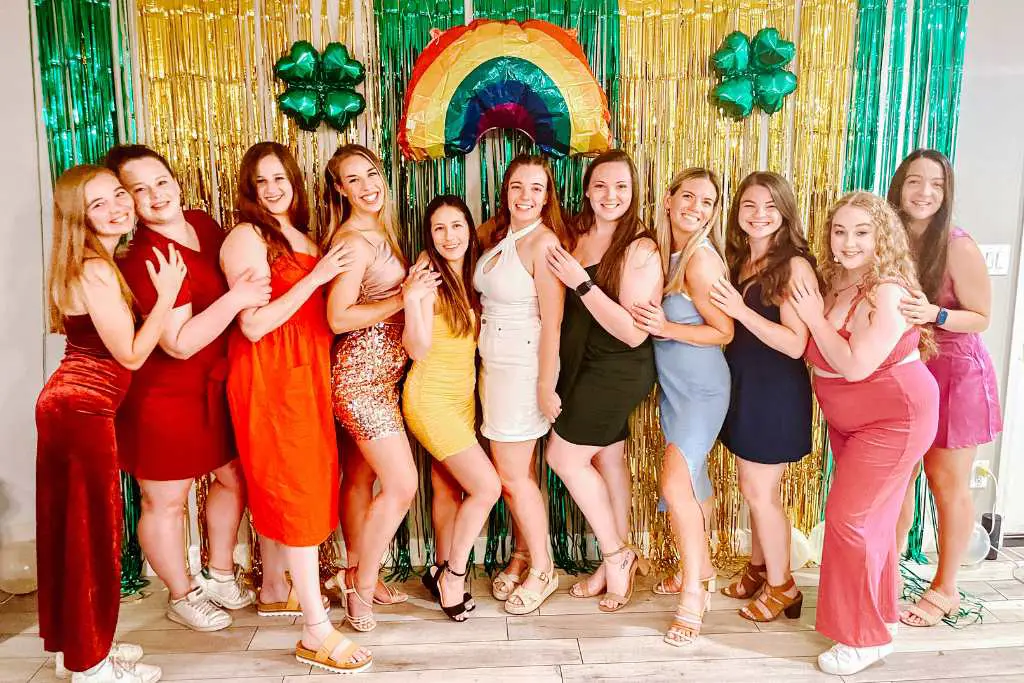 Airbnb or VRBO options
Depending on your group size, an Airbnb or VRBO will be the best option for your Scottsdale bachelorette weekend. I HIGHLY recommend booking a house with a pool. No matter when you are in Scottsdale, a pool is a huge bonus because of the heat and will end up saving you costs because you can drink your own booze at the house!
We saved you the research time and put a list together of the 20 best rental properties in Scottsdale. Choose a house that works for your group's size and budget here!
Hotel stays for your Scottsdale bachelorette
If a boutique hotel is more your group's vibe, then you have some great options to stay in Scottsdale. A hotel stay is also a great option because your group can leave your bags behind their desk if you land in Scottsdale before check in.
Browse all hotel options in Scottsdale here:
This hotel is a total vibe from the color scheme to the variety of hang out options for your group. Not only is it located in the center of Old Town, but the pool, food and drinks are simply spectacular.
This is another vibey stay in the center of Scottsdale for a bachelorette party! There are two bars/lounges and also a poolside bar.
This is a budget friendly hotel option for your bachelorette group in Scottsdale. While it is not as unique as a boutique stay, it is in the center of the action and still has a pool for your group to relax and cool off!
Scottsdale bachelorette activities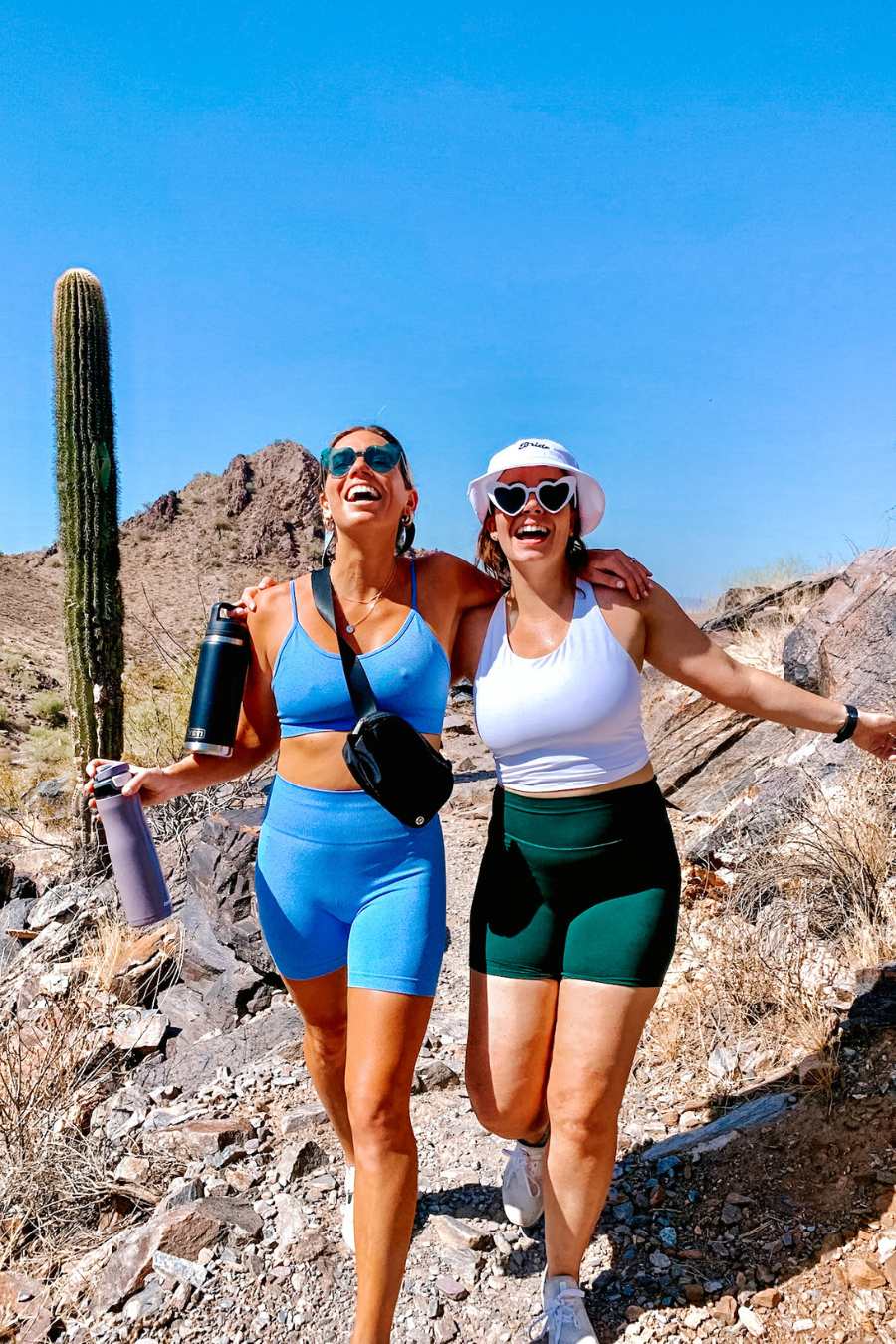 The activity options in Scottsdale are really what makes this one of the top bachelorette destinations! There is something for every group to experience.
The Cabana Boys
The Cabana Boys are a service where two of the boys come to your house to bartend and host games for an afternoon! They are a blast to hang with and it takes the pressure off of the bridal party to bring all of the energy to the pool party. It is a fun service to add an extra layer of fun to a pool party at your rental. You can also pay an additional fee to have professional photography.
Check out The Cabana Boys for more information and use this link to book for $25 off!
Salt River Tubing
Salt River Tubing is about an hour from Scottsdale and a must do while here in my opinion! The views are absolutely stunning and the water is refreshing in the scorching Arizona heat.
Read all of the details of Salt River Tubing here.
Hot Air Balloon Ride
Depending on your group's vibe, this is a truly unique experience. Keep in mind that you will need to wake up extremely early for this. The time slots range from 4am – 6am!
Book this event through Hot Air Expeditions.
Do a hike through the Phoenix Desert
A hike is a great way to sweat off the hangover and see the beautiful Arizona landscape. With this option, you have the freedom to make the hike as easy or difficult as your group wants! Our group decided to hike in one direction for 20 minutes and then go back to the starting point
Here are some easy hikes close to Old Town:
Off Road Jeep tour
This is a great option for your adventurous bride! Again, this will need to be early in the morning because of the heat but it is such a cool way to experience the Arizona desert!
Book this through AZ off road Jeep Adventures.
Rent a boat on Lake Pleasant
This is probably the best activity option if your bachelorette group is 15+. Rent a party bus to get the party started early and continue it on refreshing Lake Pleasant!
Pool party at Maya Day Club
This is one of the most recommended must do activities for bachelorette parties in Scottsdale. Grab your cutest suits and get ready to party! Make sure to reserve a table ahead of time to have space poolside.
Reserve your spot at Maya Day Club.
Pedal Pub through Old Town
Get your group wooing through Old Town with a classic pedal pub ride. These are BYO (no glass) and always a fun time.
Book through Arizona Party Bike.
The best places to eat in Scottsdale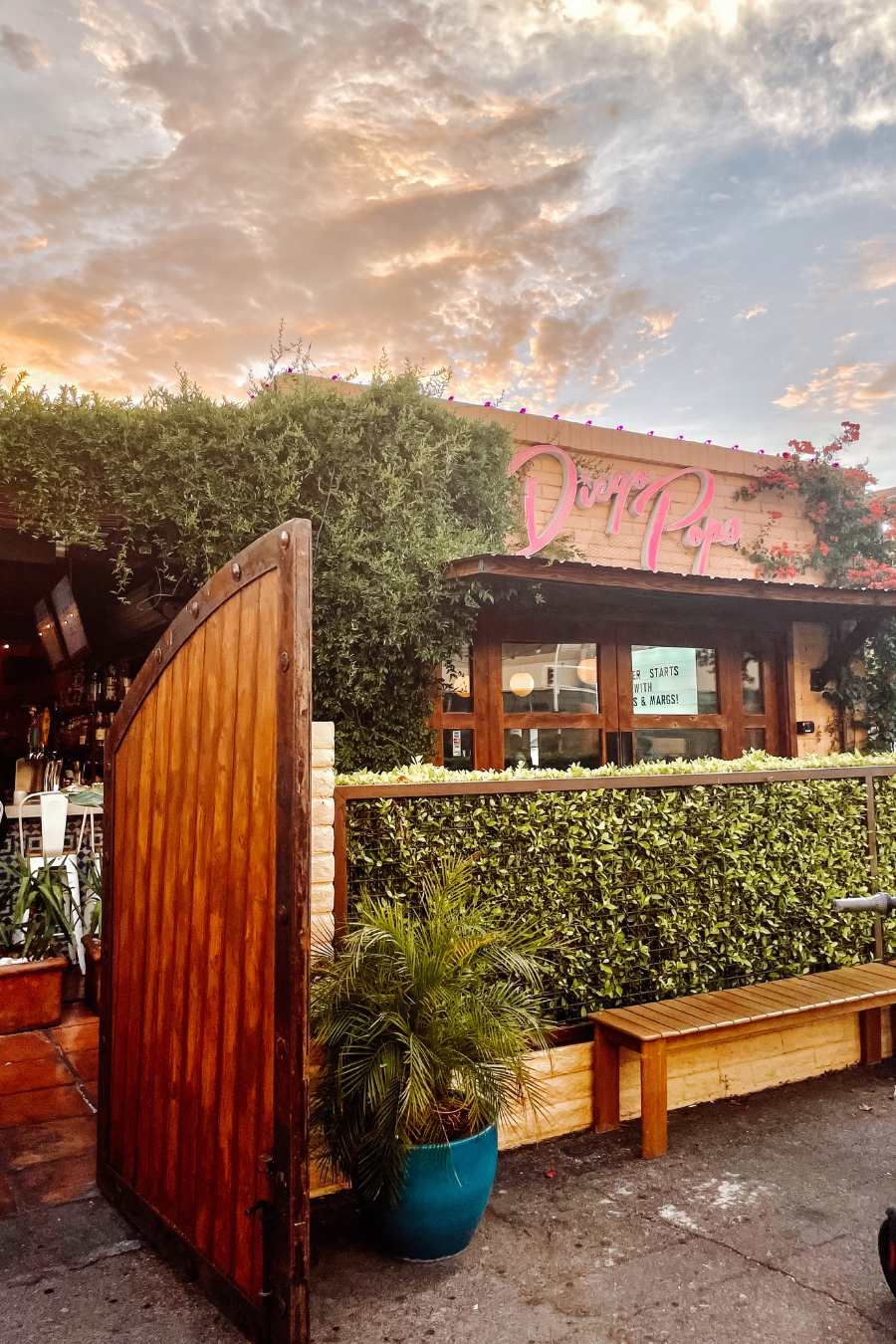 There are so many fun & vibey spots in Scottsdale for your group to enjoy! Make sure to call and book a reservation ahead of time, especially if you are a large group.
Very cute & affordable dinner spot. You can call to make a reservation for a large group and there is a minimum spend of $50 per person for groups larger than 10. This is a great place to eat before a night out because it is very close to all of the bars in Old Town!
A well-known Mexican option located right in Old Town! Stop in for the famous tacos and margs and then head next door to Patties for a unique dive bar experience.
This is the perfect spot for your boho chic bride. It is a total vibe with delicious food and cocktails!
This is the spot to treat your luxe bride. It is a bit pricier than other options but worth it for the experience!
This is one of the most famous brunch spots in Scottsdale! Cure the hangover with one of their delicious brunch dishes.
A great option for brunch, lunch or dinner! There is something for everyone on this menu.
Use code JLJ10 for 10% off all eSIM purchases.
Another vibey spot to grab brunch, lunch or just a few cocktails. This is a great option to dine at on your first day while waiting to check into your hotel or airbnb!
A locally owned shop known for their delicious pastries and coffee.
Sophisticated Europe meets Arizona. This place is absolutely stunning and perfect for a boujee bridal party!
This is an old church turned trendy restaurant. Dine here for delish Latin cuisine and craft cocktails.
Located in North Scottsdale, this is another vibey spot with delicious food and cocktails.
The best bars and clubs in Scottsdale for a bachelorette party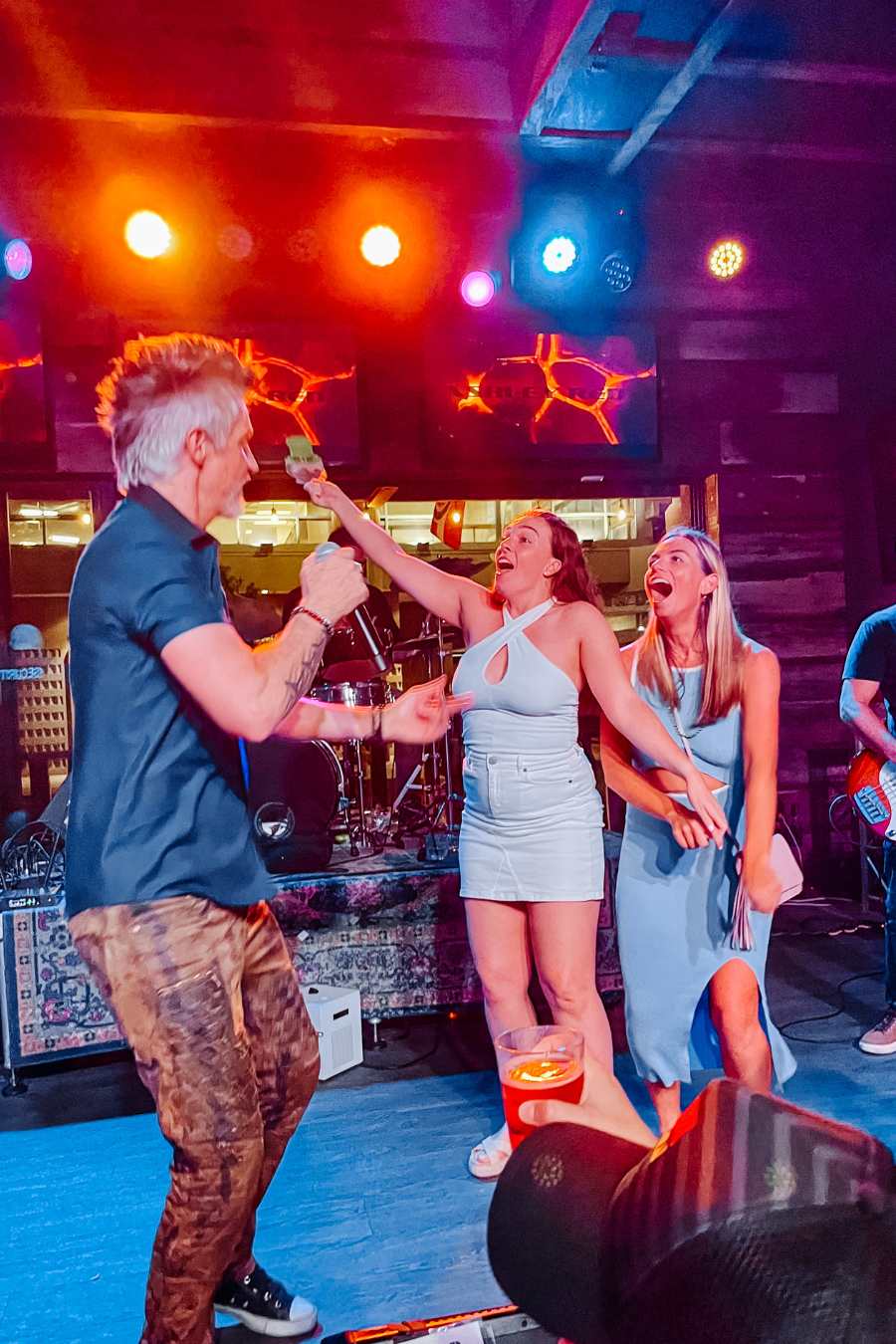 Wasted Grain is a live music bar with all of the good vibes! It was not too overcrowded and the band was an absolute blast. If your group is looking for more of a live music scene vs a club scene, this is the place to go!
The Hot Chick is a fun bar/club with great music! The line here (and most places in Old Town) does get long on the weekends, so get downtown before 10pm if you can. You can also reserve a space for bottle service here.
Boondocks is known to be one of the most fun spots in Old Town, Scottsdale. Our group did not manage to go here because the line was already down the block at 9:30pm! If you get downtown early enough, check out this scene.
Pattie's is a famous Dive Bar in Old Town with dollar bills hung up all over the bar. This would be a fun spot to check out during the day or before your group transitions to a club later in the night!
El Hefe is one of the most famous clubs in Old Town. Make sure to reserve a table with bottle service because it will get crowded!
While Maya Dayclub is known for epic day parties, it is also known for its lively nightlife.
The Bottled Blonde is another famous club in Old Town. Bachelorette groups rave about their time here! Reserve a table to guarantee space for your group.
Giligin's is a dive bar with fun games and unique decor! Check this out during the day or before hitting the clubs later.
Scottsdale bachelorette party weekend itinerary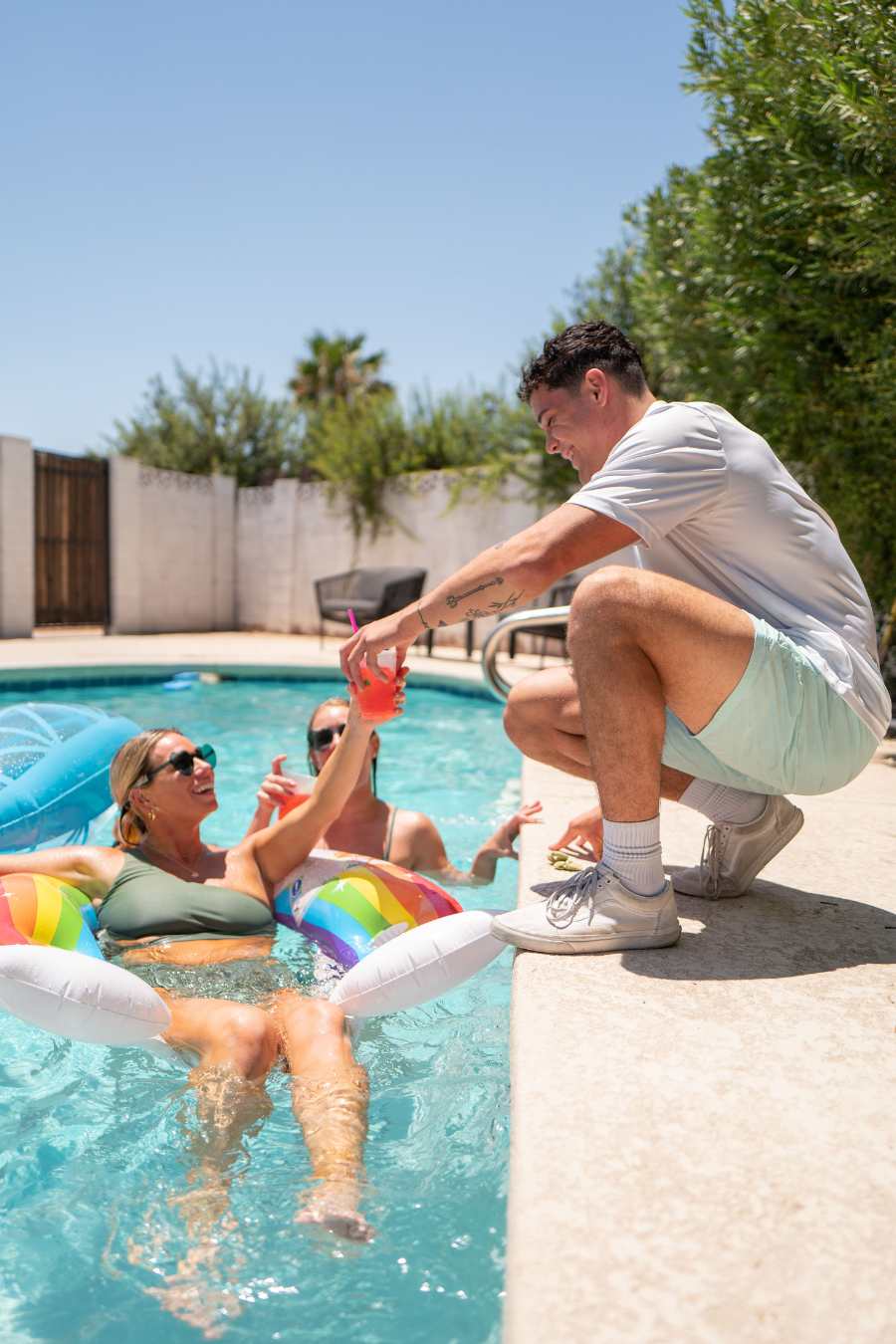 Scottsdale bachelorette party day 1:
12:00 – 5:00 pm: Bar hop in Old Town or make a lunch reservation while MOH + helpers set up the house
Pro tip: Delegate a team captain to coordinate a bar crawl!
5:00 pm: Group meets at the house
7:00 pm: Dinner delivered (option 1)
7:00 pm: Dinner reservation (option 2)
8:30 pm: PJ party and game night at the house (option 1)
8:30 pm: Bottle service at club (option 2)
Scottsdale bachelorette party day 2:
9:00am: Optional Hike
1:00 pm: Cabana boys pool party (option 1)
1:00 pm: Pool party at Maya Day Club (option 2)
7:00 pm: Dinner & pregame at the house (option 1)
7:00 pm: Dinner reservation close to Old Town bars (option 2)
8:00 pm: Night out in Old Town
Scottsdale bachelorette party day 3:
9:30 am: Party bus arrives to drive to either Salt River Tubing boat rental on Lake Pleasant
11:00 am: Arrive at Salt River Tubing or Lake Pleasant
3:00 pm: Relax and recover by the pool
7:30pm: Dinner reservation at Diego Pops (option 1)
7:30pm: Dinner at the house (option 2)
9:00pm: Old Town Bar hop
Additional resources:
Scottsdale is such an epic destination for your bachelorette party! There is the perfect activity option for every bride tribe. Let me know in the comments which one of these recommendations are your favorite.