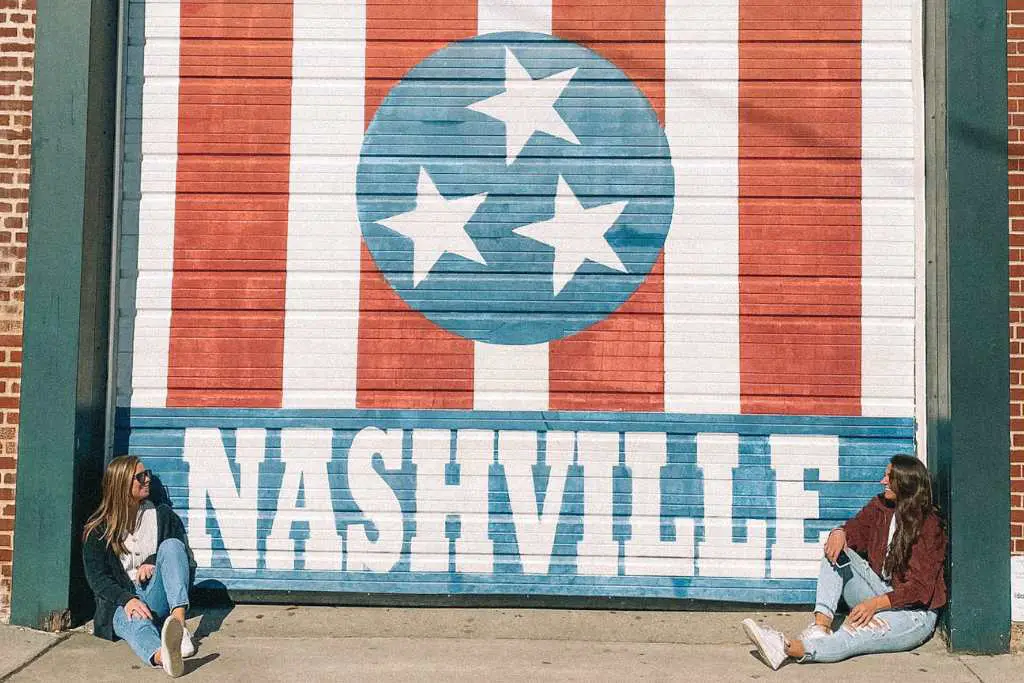 People from all over the country flood to experience the live music, history and fun that Nashville has to offer. There is so much to do in Nashville beyond bar hopping, even though that is one of the top things to do here! This list of the 25 best things to do in Nashville will provide inspiration for you to plan your itinerary for your trip here.
Choose your own Nashville adventure
Depending on your travel preferences, some of these activities will be more enticing than others. If you are not a big drinker or traveling with others under 21 years of age, there is still plenty to do in Nashville that does not revolve around the bar scene. If you want a rowdy weekend with your friends, this is the place to be! You can design a trip that is best for you and your preferences.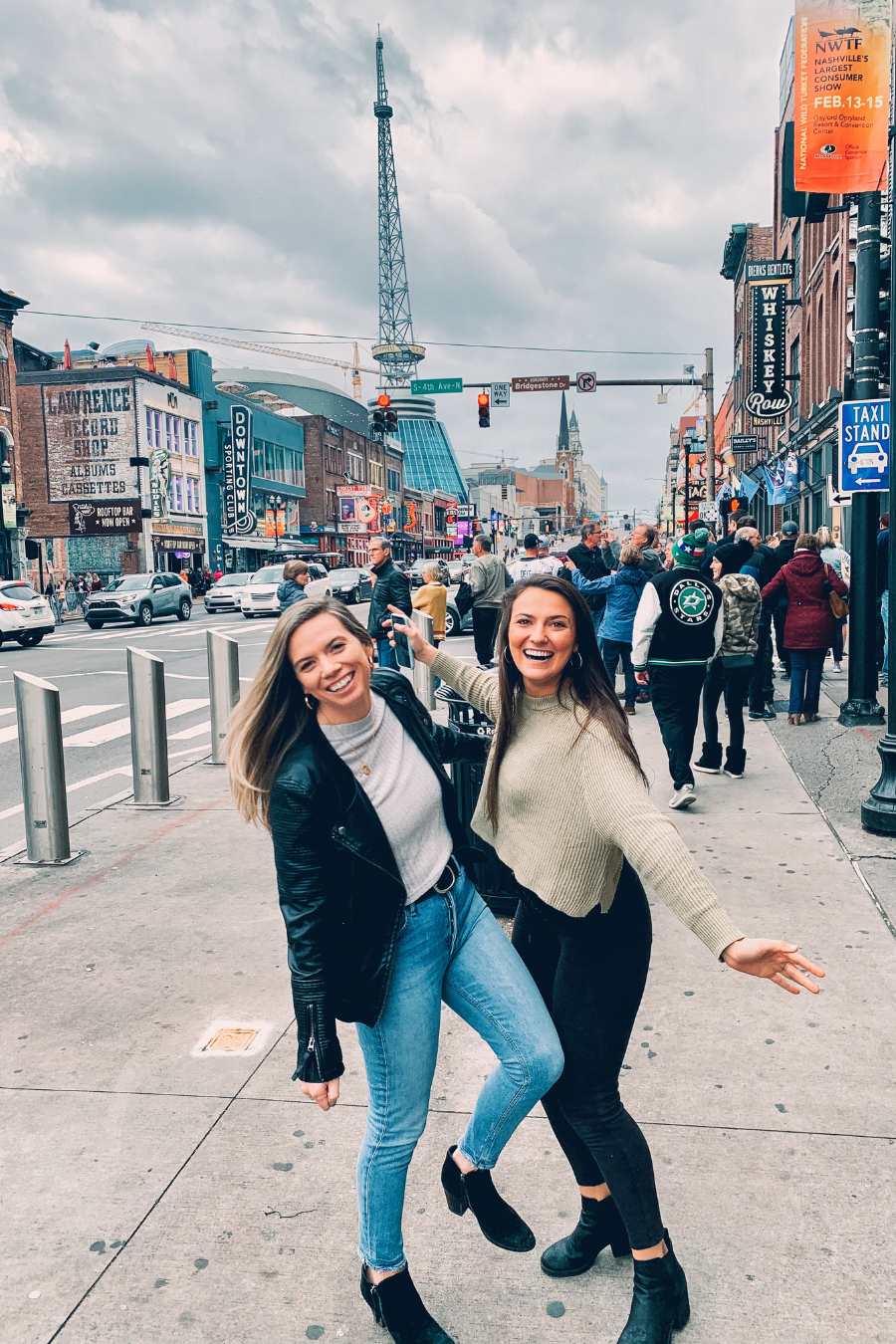 1. Hit the honkey tonk on Broadway
If it is your first time visiting Nashville, then you need to experience the live music and mayhem at the bars on Broadway. The street is lined with fun bars all playing live music and the local talent is unmatched!
Read our list of the best bars in Nashville!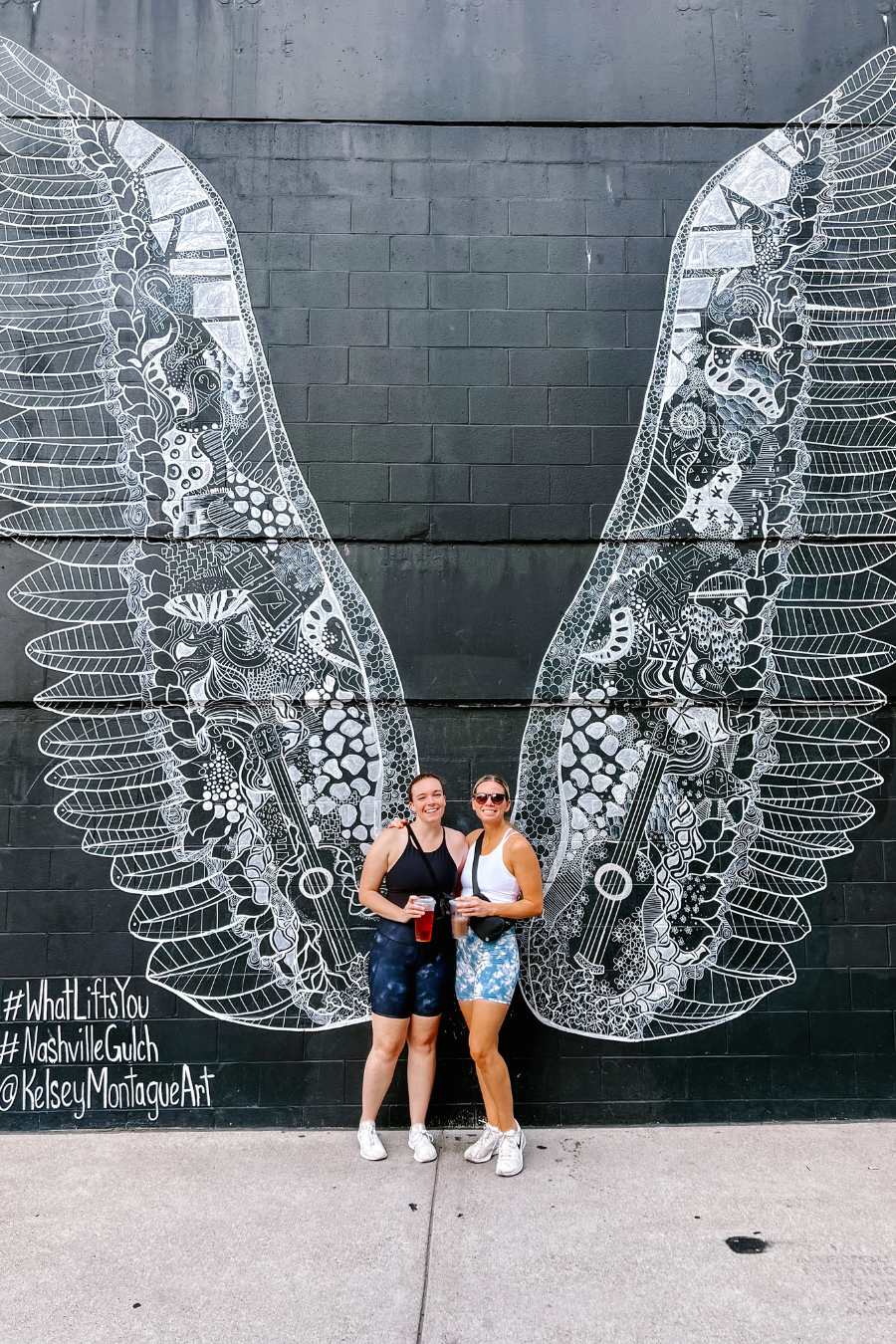 2. Shop till you drop through The Gulch and 12 South
Nashville is home to tons of local boutiques which makes for great shopping! The Gulch and 12 South are perfect areas of town to grab a coffee and explore some of the best shops.
3. Grab rooftop cocktails at White Limozeen
A Dolly Parton themed rooftop bar? Yes please! Make a reservation in advance to grab a cocktail at this adorable spot downtown!
4. Tour the Country Music Hall of Fame
This is one of the largest and most famous museums filled with music history.
5. Dine at Fifth + Broadway
This is a complex built right downtown with tons of amazing new restaurants to try.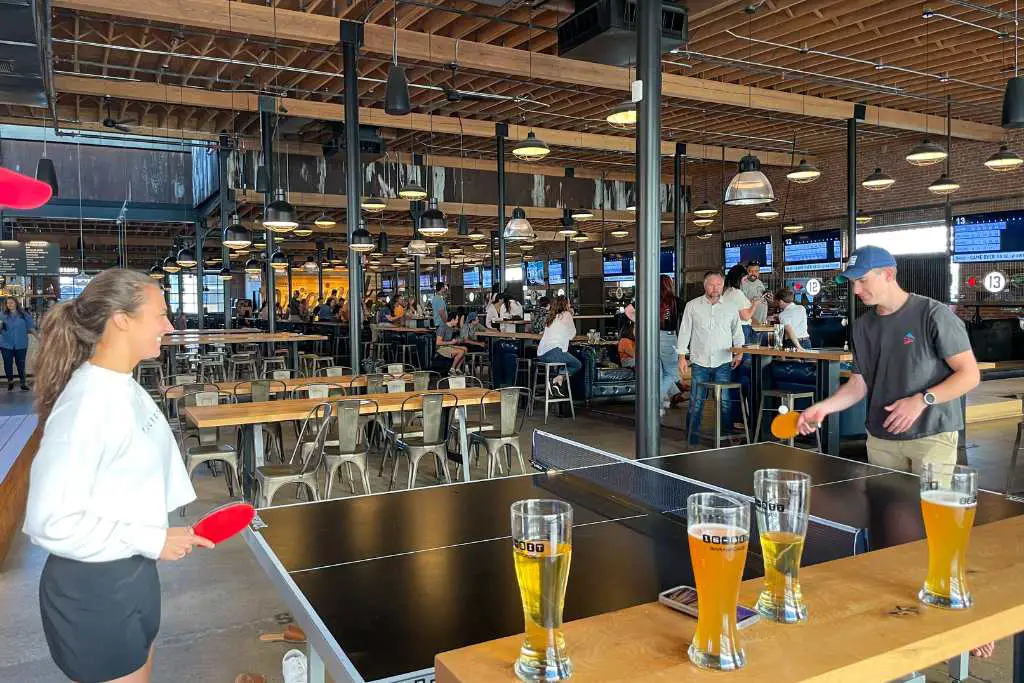 6. Play duckpin bowling at Pins Mechanical
This activity is great for groups of all ages because Pins Mechanical allows underage patrons into the bar before 8pm. Enjoy some friendly competition playing duckpin bowling and other games here!
7. See a show at The Grand 'Ole Oprey
The Grand 'Ole Oprey is one of the most famous music venues in the world. Book tickets in advance to watch a show here.
This historic street is filled with fun bars and amazing live music.
9. Try Nashville's famous hot chicken
Can you take the heat? Try Nashville's famous hot chicken to test your taste buds and enjoy some local flavors.
Local tip: Skip the line and order Hattie B's as takeout or delivery.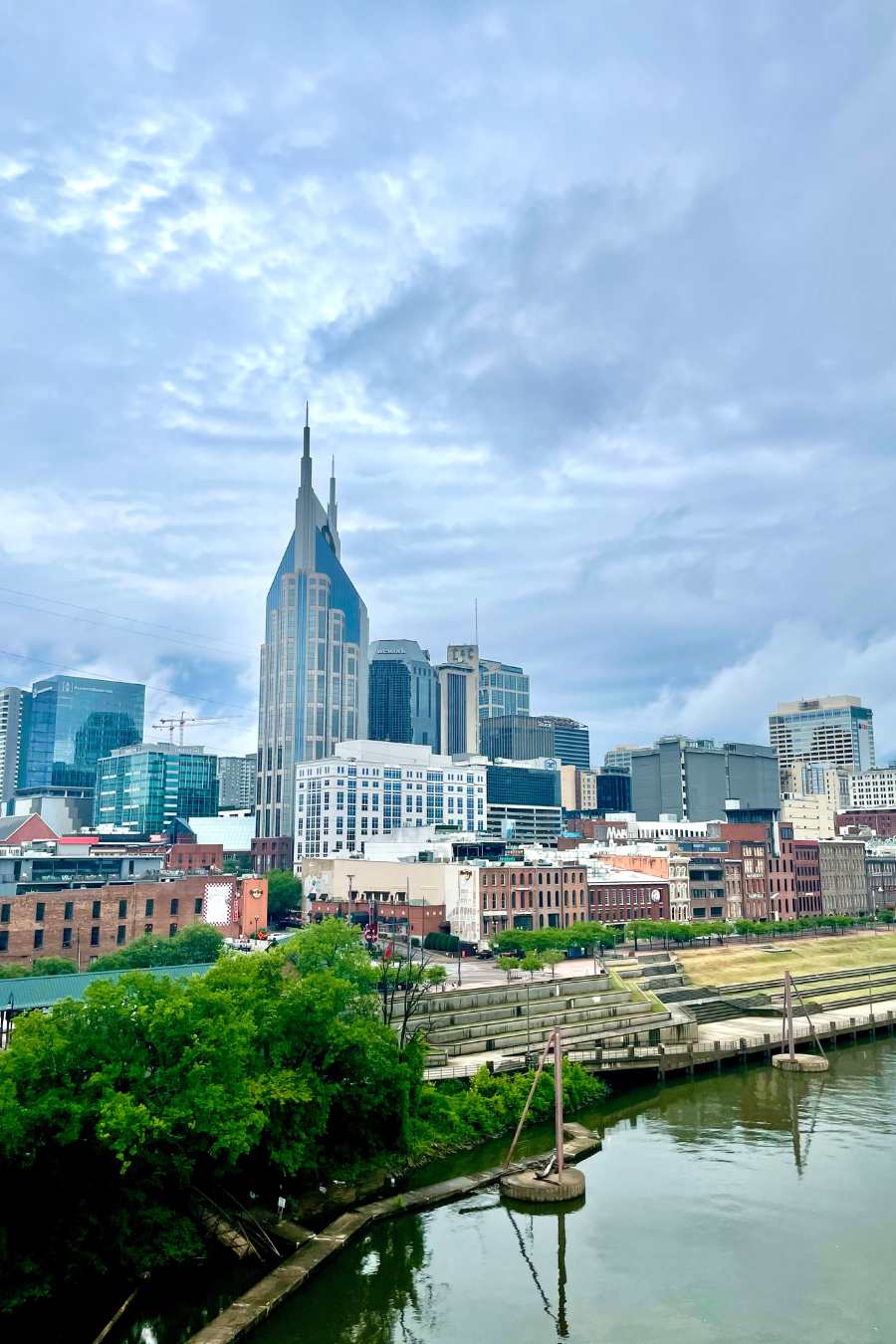 This bridge has beautiful views of the city and the river. You can access the bridge right downtown as you are exploring the area!
11. Do a moonshine tasting at 6th & Peabody
For only $10, you can try a variety of local moonshine flavors. This is also connected to Yee-haw Brewing co. which is one of the most popular breweries downtown.
Be warned: the moonshine tasting will lead to drunkenness.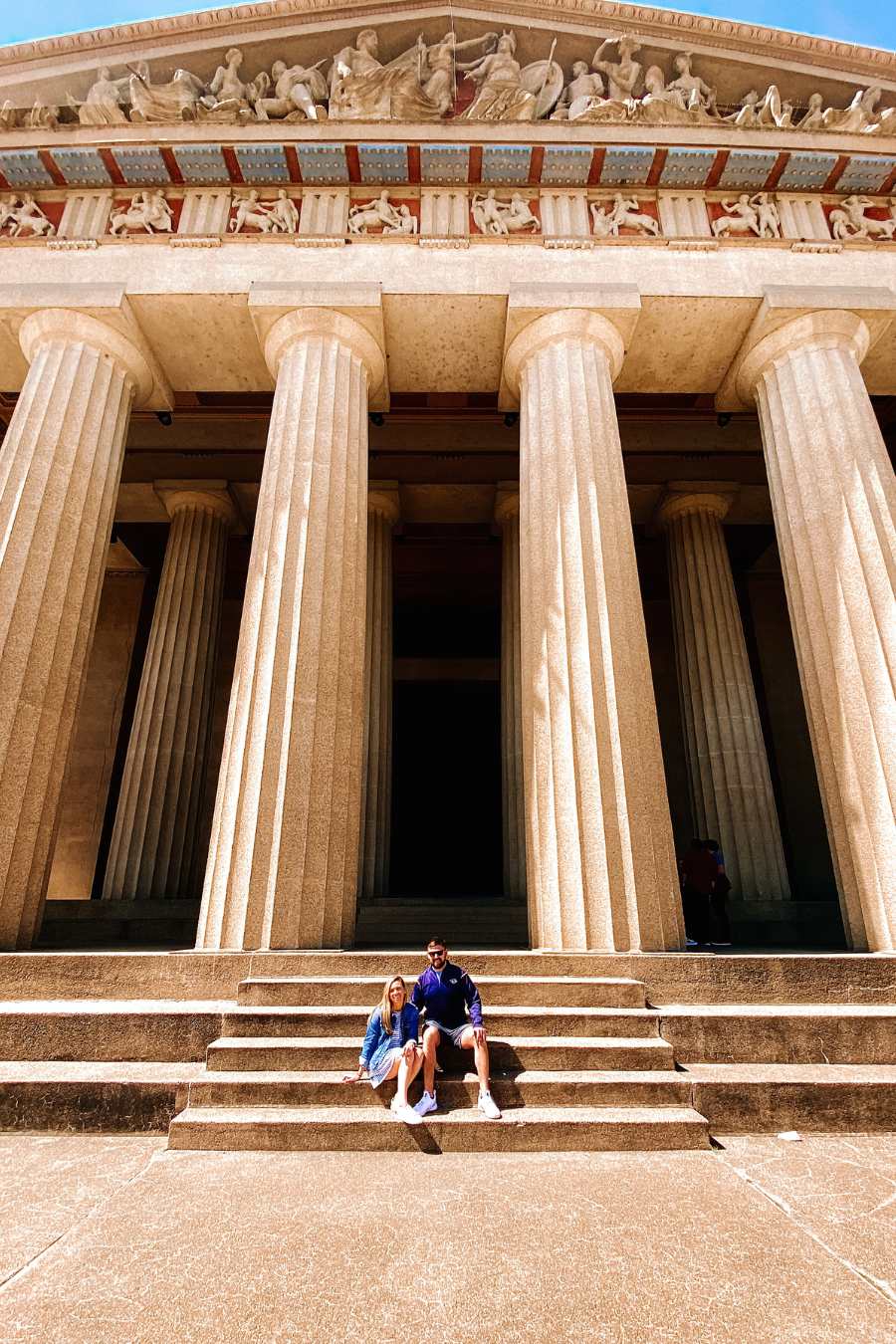 Greece meets Nashville! The Parthenon is an exact replica of the historic building in Athens and there is also a museum to browse inside. The structure is in the center of Centennial Park which is the perfect place for a stroll.
This one of the most talked about museums in Nashville. Take a break from the cocktails on Broadway and learn some history at The Johnny Cash Museum.
Skip the line and buy tickets here in advance.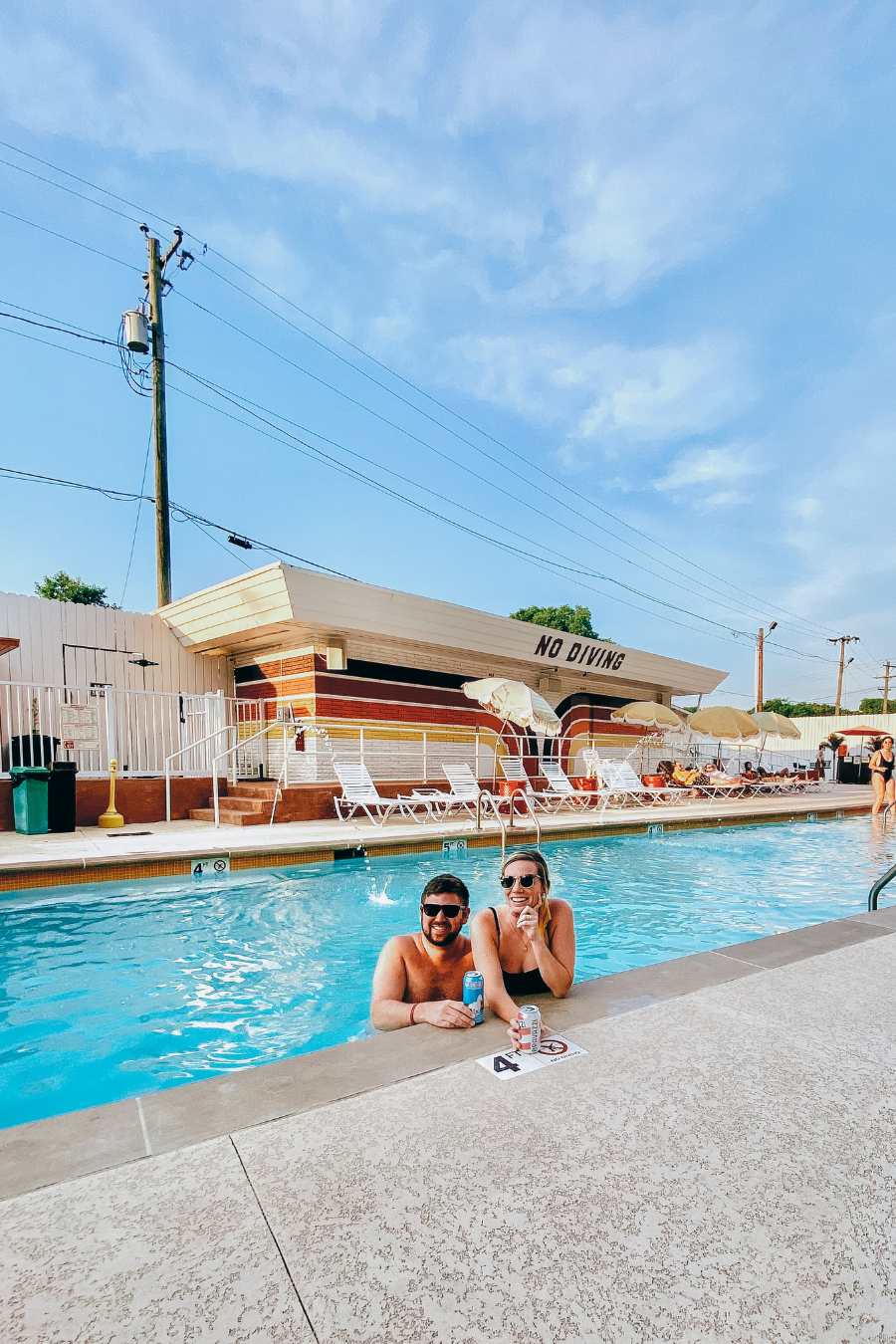 The Dive Motel is one of the most unique establishments in Nashville. They typically have DJs perform poolside on the weekend which is just an added bonus to the already fun vibes.
15. Brunch at Hampton Social
This is the one of the most "Instagrammable" restaurants in Nashville. Make sure to book a reservation in advance because of the popularity of this restaurant.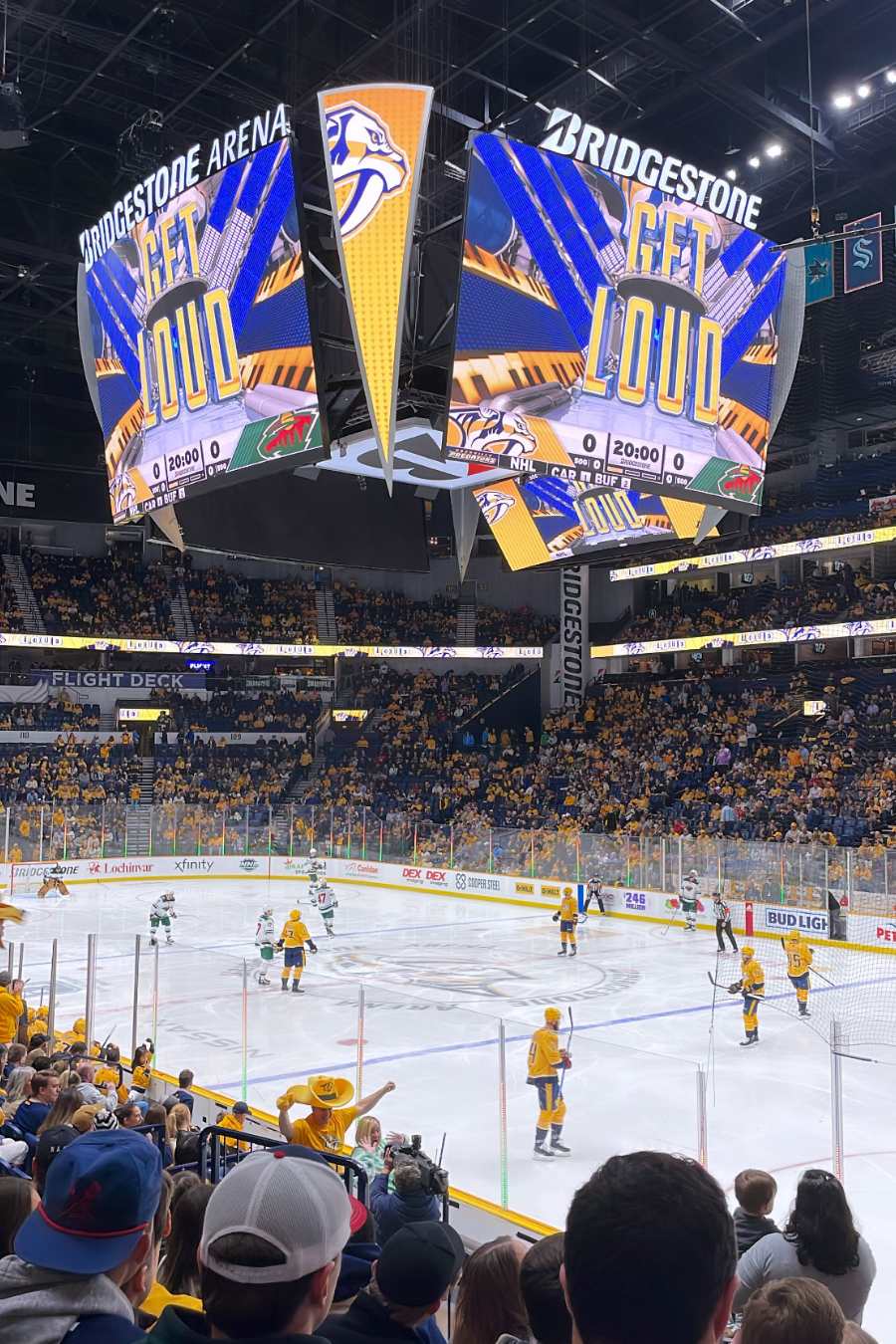 16. Go to a sports game
There are tons of sports teams to support in Nashville! Nashville is also a great city to visit as an opposing team's fan. Check out any of these teams listed below.
Hockey: Nashville Predators
Football: Tennessee Titans
Baseball: Nashville Sounds
Soccer: Nashville SC
17. See a show at The Listening Room
This is a great way to see local musicians in an intimate setting for typically $10 – $20 for a ticket. You can also watch writer's rounds with up and coming writers and artists.
18. See an improv show at Zanies Comedy Night Club
Similar to local musicians, there are so many talented comedians in Nashville. Seeing a comedy show at Zanies Comedy Night Club is a hilarious and unique thing to do while visiting Nashville!
Use code JLJ10 for 10% off all eSIM purchases.
Walking through the farmers' market in Germantown is a great morning activity in Nashville. There are tons of vendors showcasing unique local products from all over Tennessee.
20. Eat Martin's BBQ
With two locations downtown, this is the best BBQ to try in Nashville. The location on 4th Avenue has games to play while you eat and drink!
21. Go Cabrewing on the Cumberland
This is an underrated activity in Nashville, especially when it is HOT! Take in the beautiful scenery and cool off with a day on the Cumberland.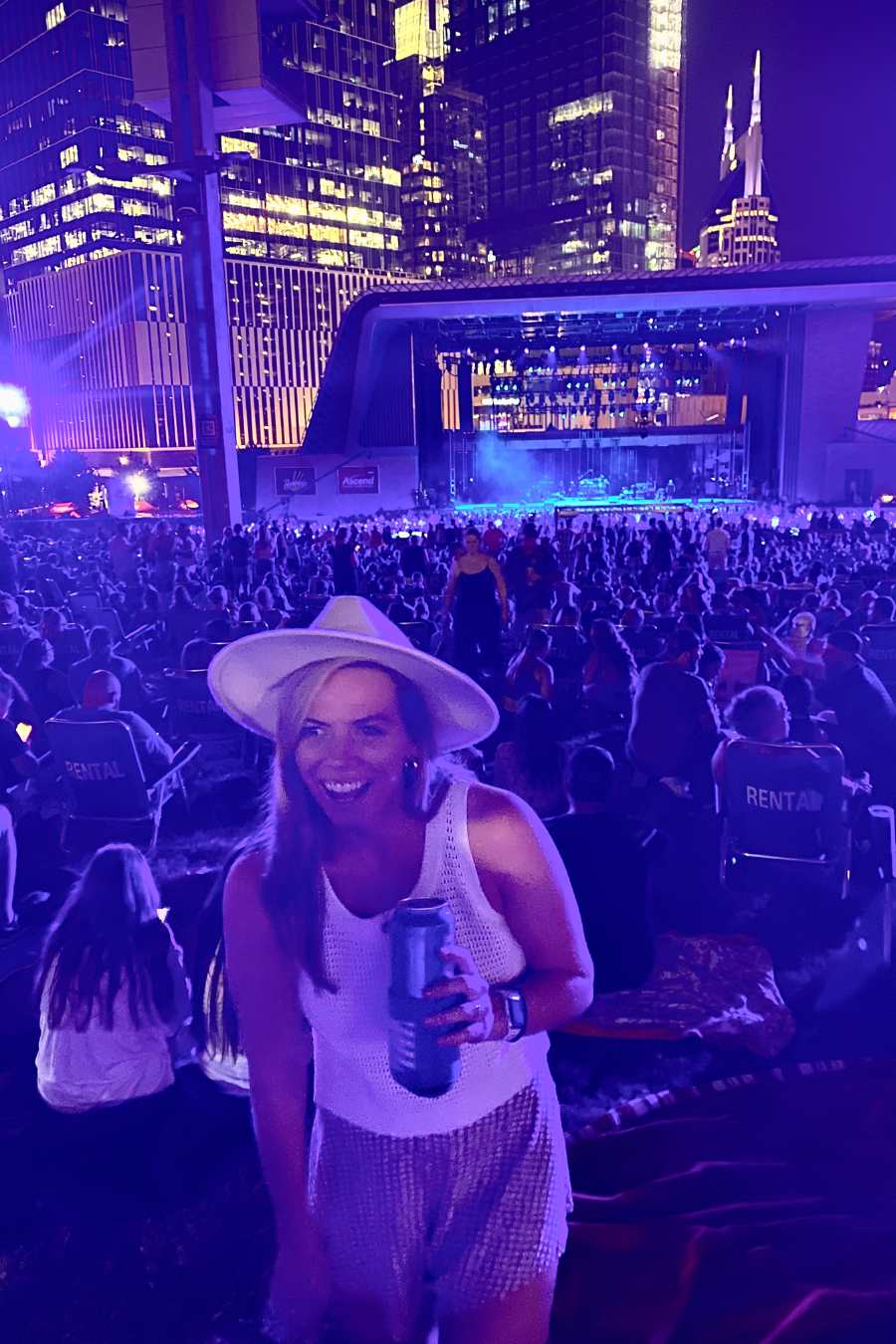 22. Walk through Ascend Amphitheater
Ascend is one of the most stunning music venues. There are views of the city to one side and river on the other! If there is a concert while you are visiting, highly recommend catching the show. If there is not a show while you are in town, you can still walk through the venue.
23. Wander through the Cheekwood Botanical Gardens
Another kid friendly activity, grab the family and explore these historic and beautiful gardens.
Browse activity and ticket options here.
24. Hike Percy Warner State Park
This state park is about a 20 minute drive from downtown. The hike is easy and fun for all ages!
25. Check out some art at the Frist Art Museum
If art museums are up your alley, definitely take some time to explore the Frist Art Museum.
Learn more and buy tickets here.
Additional Nashville Resources:
We hope this list of the best things to do in Nashville helps plan your trip to this vibrant and fun city! Let us know in the comments which Nashville activity is your favorite.