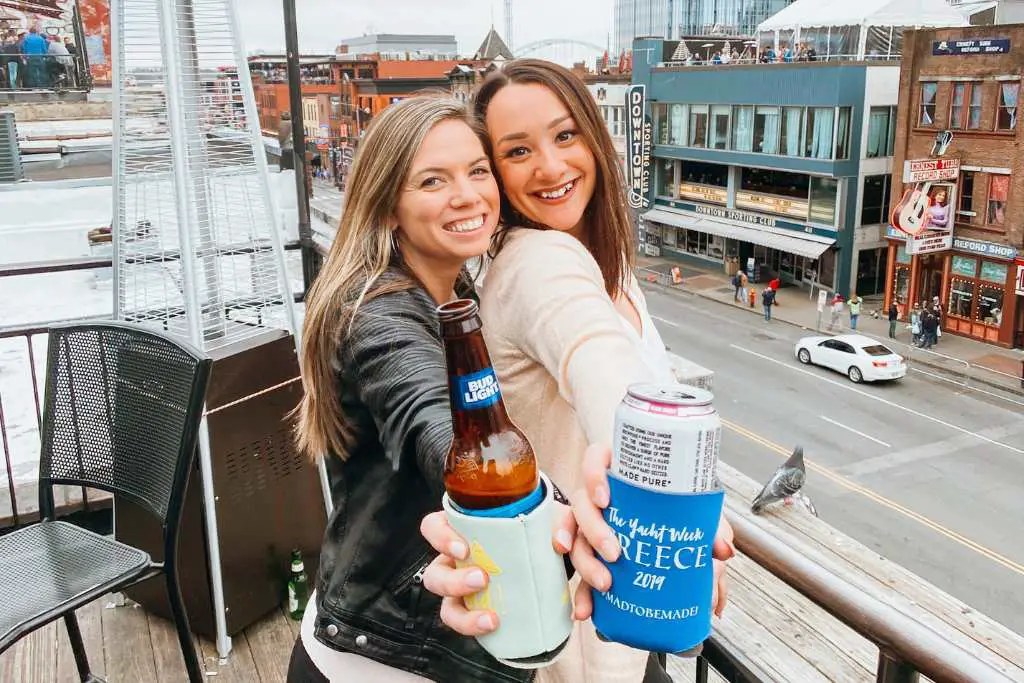 Let's be honest here, one of the most popular reasons to visit Nashville is to experience the epic bar scene. There are tons of options all around the city to decide where to drink in Nashville. Here is a list of the best bars in Nashville!
Downtown bars in Nashville: Broadway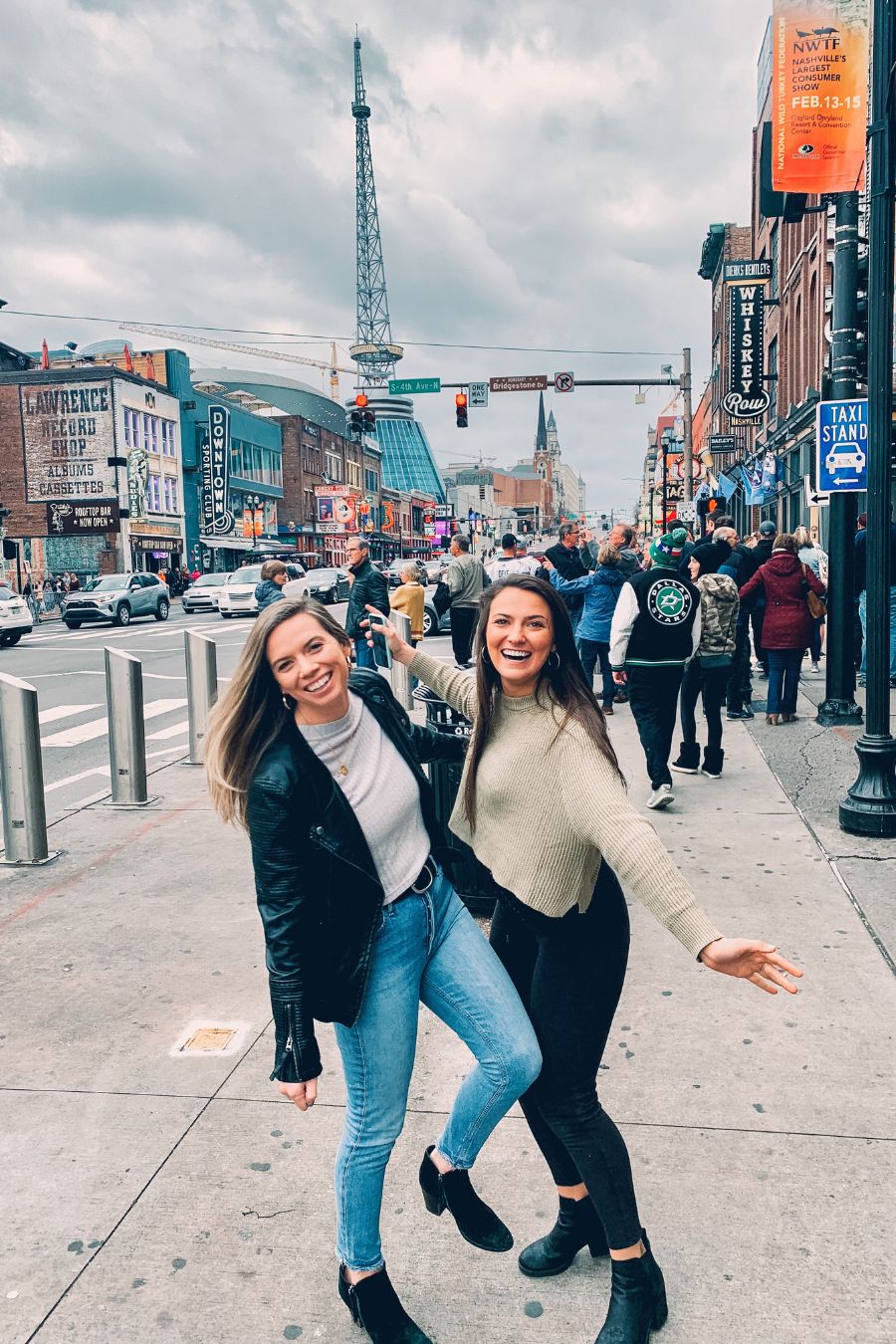 If it is your first time in Nashville, it is absolutely necessary to experience the mayhem on Broadway. There are tons of bars lining this street and they all have live music and great vibes. Below are a few of the most famous options but don't be afraid to venture in somewhere new and listen to local musicians!
Please keep in mind that most bands in Nashville do not get paid by the bars to perform. If you enjoy the live music, be kind and tip your band! Think of it like paying a cover fee to get into the bar.
This is the oldest and most famous downtown bar. Head up to the roof for great music and views of the city!
Another historic and famous bar, there are multiple floors to listen to different local musicians.
This bar has 5 floors of fun and live music to enjoy. This has become one of the most popular spots on Broadway!
You can experience all that Broadway has to offer here and also take in great views of the river.
This is a classic Broadway bar that locals love. The food and live music are some of the best in Nashville!
New bars like these are popping up almost monthly in Nashville. These are more clubby than some of the other downtown options but still a great time depending on the scene you want to experience!
Downtown bars in Nashville: Printer's Alley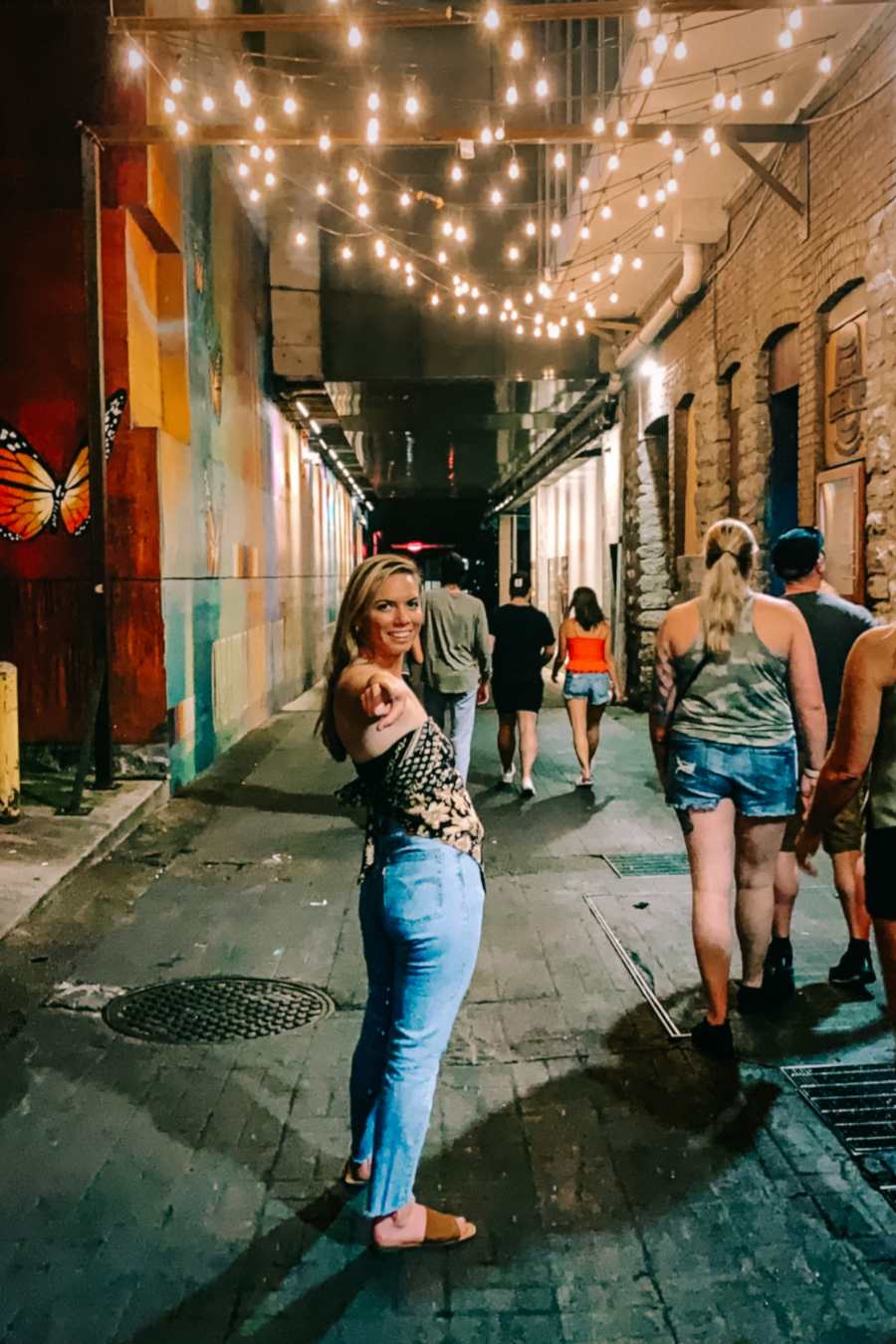 While thousands of tourists flood to Broadway, locals are enjoying the nightlife on the historic Printer's Alley. Again, there are tons of bars lining the street here. Below are a few of the best!
A fun and vibey spot great for cocktails and unique live music.
This is one of the most famous live music spots in downtown Nashville.
A vibey cocktail bar that turns into a live music bar at night.
Another live music bar with a more punk scene than country.
Rooftop Bars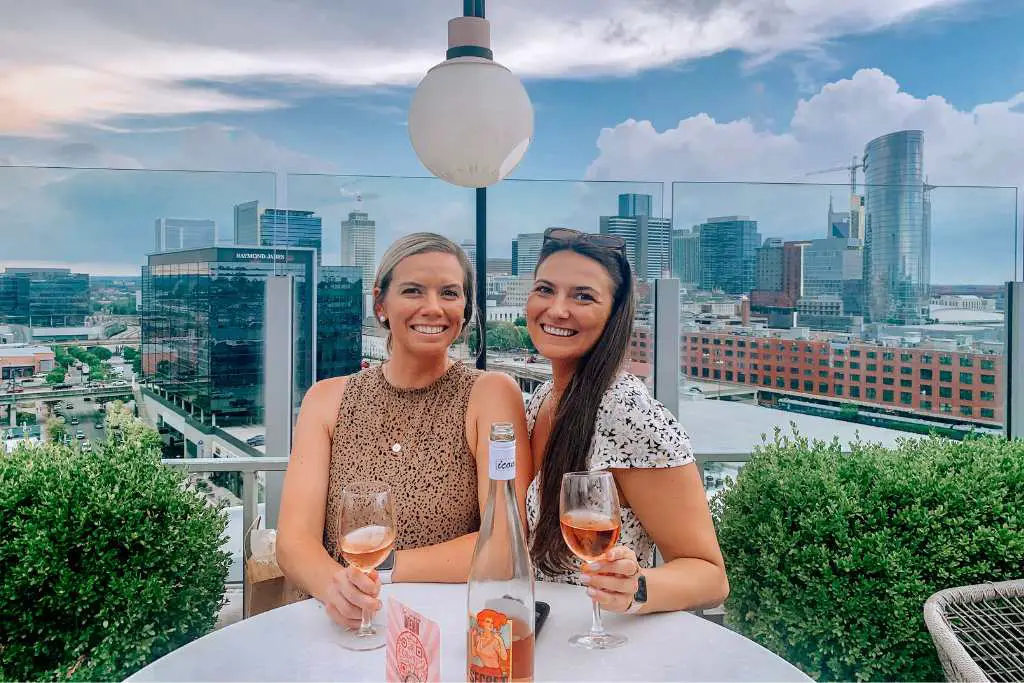 Nashville has tons of rooftop bars to sip on a cocktail and take in the views of the city.
Located in the Gulch, this is probably the best rooftop bar in Nashville. Stop here after brunch or shopping in this area!
Another great rooftop located close to downtown.
This is the famous Dolly Parton themed rooftop bar. If this is on your list of places you want to try in Nashville, book a reservation as soon as you can! Spots fill up weeks in advance.
Use code JLJ10 for 10% off all eSIM purchases.
This brightly colored bar looks over Broadway and serves great cocktails.
This trendy rooftop looks over the river. There is usually a DJ playing which makes for great vibes!
Trendy Cocktail Bars in Nashville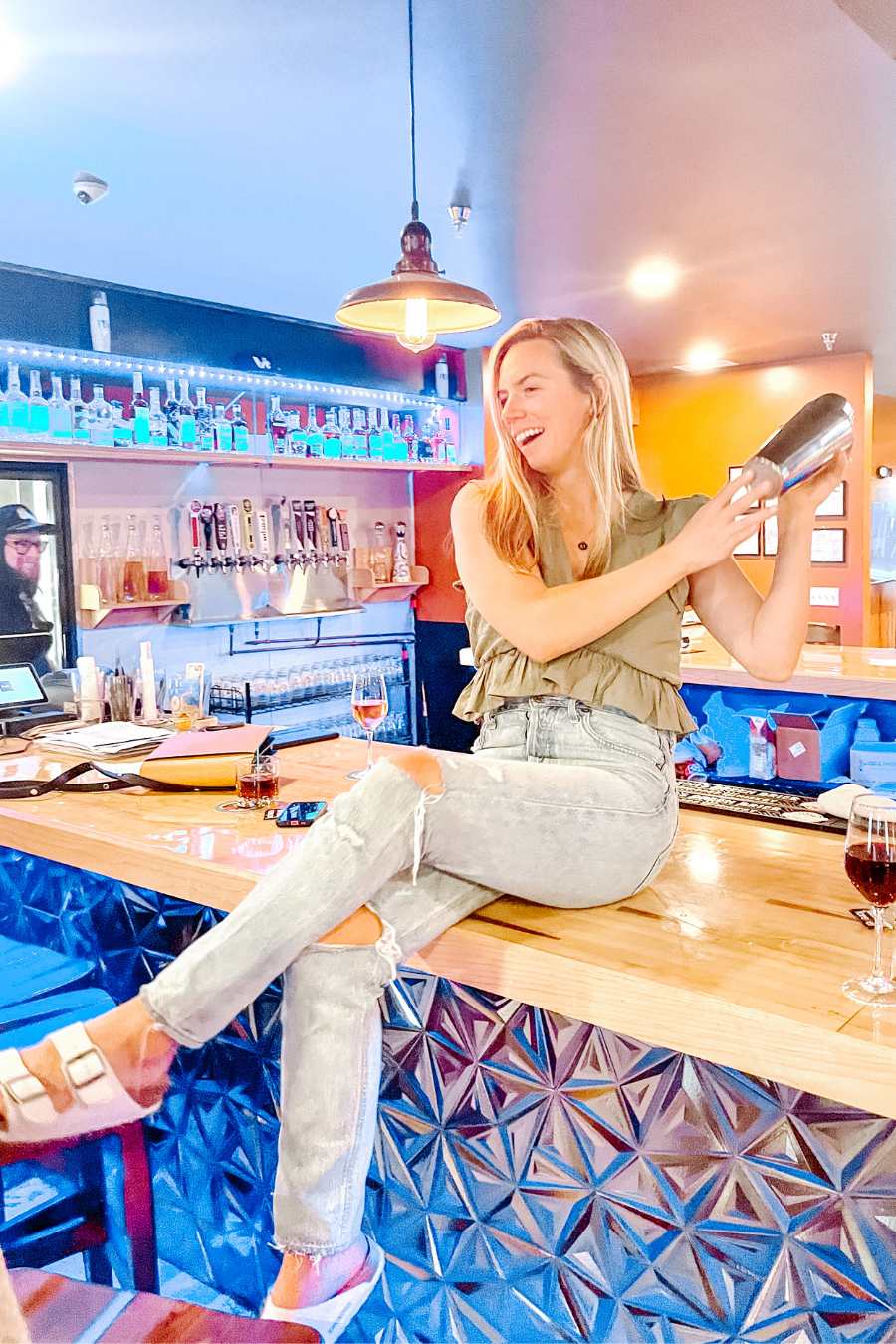 If you need a break from the honkytonk, there are tons of unique cocktail bars in Nashville. These are great options to stop in, grab a cocktail and enjoy the ambiance!
This is a speakeasy in the Noelle hotel that you enter through a janitor's closet. There's great music and cocktail options!
A cute spot near the river with a full bowling alley and delicious food and drinks!
Built within a historic boiler room, some locals would consider this the coolest bar in Nashville!
A new and trendy bar best known for their decor and espresso martini.
This is a fun spot located in Germantown. They serve some of the best cocktails in Nashville!
Bars with Games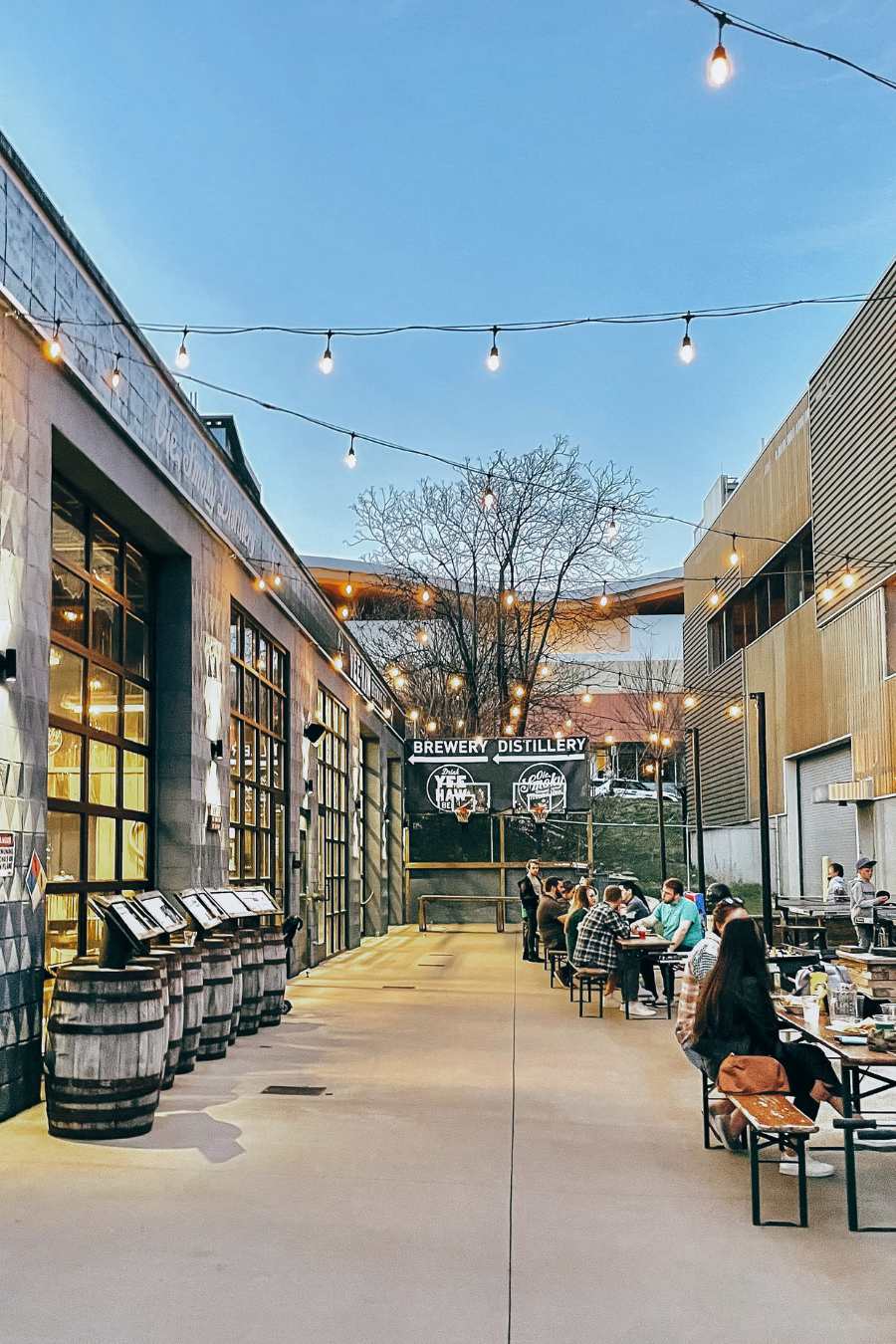 This is a great option if you are visiting Nashville with anyone under 21. There are tons of games including duckpin bowling that is fun for all groups!
This is located a little outside of the city but provides tons of game options and has a great ambiance.
Located close to downtown, this is a fun spot to stop in and play arcade games for a change in scenery!
Breweries & Distilleries
This brewery and distillery is one of the coolest spots in Nashville. There is a huge outdoor space with games and also live music inside! You can even do a moonshine tasting for $10 but be warned, it will cause drunkenness.
This is a historic brewery in Nashville with both indoor and outdoor seating options.
A casual brewery located in Germantown. Check it out for unique vibes in an old structure!
Another local brewery with fun vibes and great beer options.
Pool bars in Nashville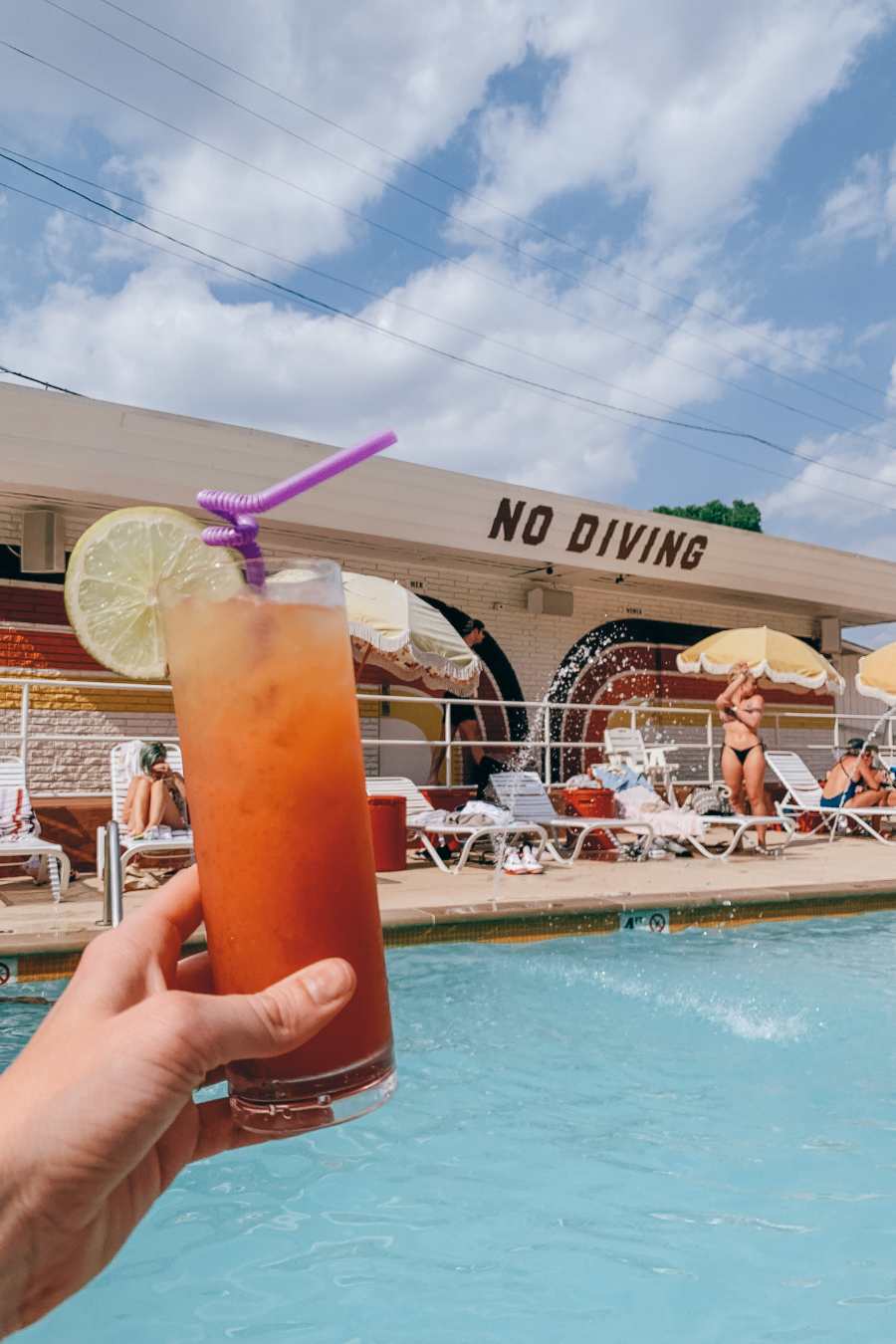 Nashville in the summer is hot! There are plenty of options to hang out poolside with a cocktail in hand.
This 70s Motel of your dreams is a total vibe. Check their schedule online to see if they have a DJ playing while you are visiting!
This is probably the most popular pool bar to visit in Nashville. Make sure to book a reservation advance to experience rooftop views and fancy cocktails for yourself.
Another rooftop pool bar with great food and drinks.
Local favorites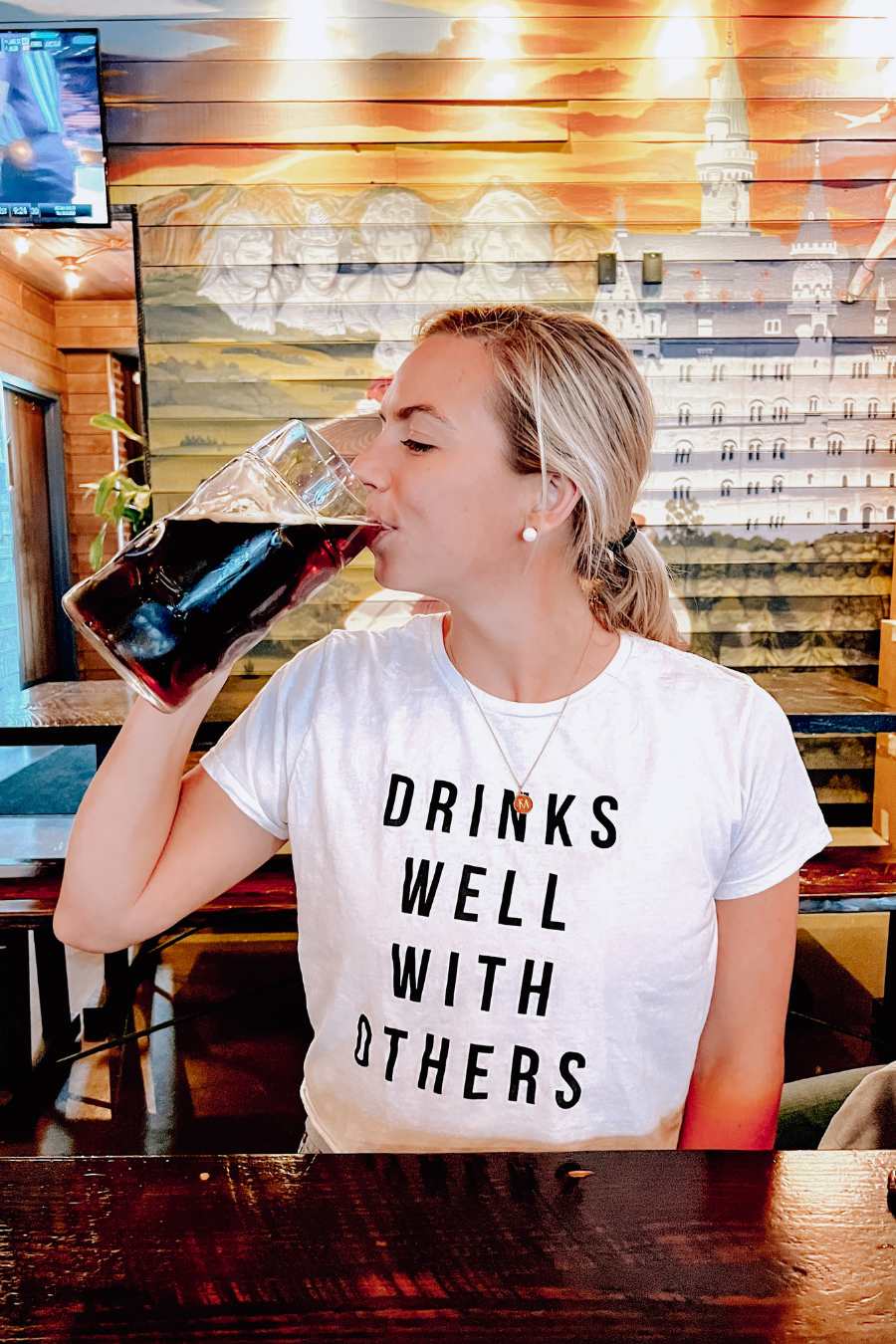 Where do the locals drink in Nashville? Check out these trendy bars that locals love for a happy hour or late night cocktail.
A local favorite date and happy hour spot in East Nashville.
If you are looking for a Wednesday night activity, stop by Flamingo for some of the best live music Nashville has to offer. You never know who might show up and give a special performance!
A great cocktail bar both during the day and at night. The swings are just an added bonus!
This German beer hall is always a great time. Stop by for a stein and some snacks.
With two locations close to downtown Nashville, this is one the best sports bars in the area.
This bar not only has tons of games to play both indoors and outdoors, but also has a hidden speakeasy!
These Nashville staples are right next to each other with fun vibes and live music located in midtown.
One of the most famous karaoke spots in Nashville!
Nashville bars quick tips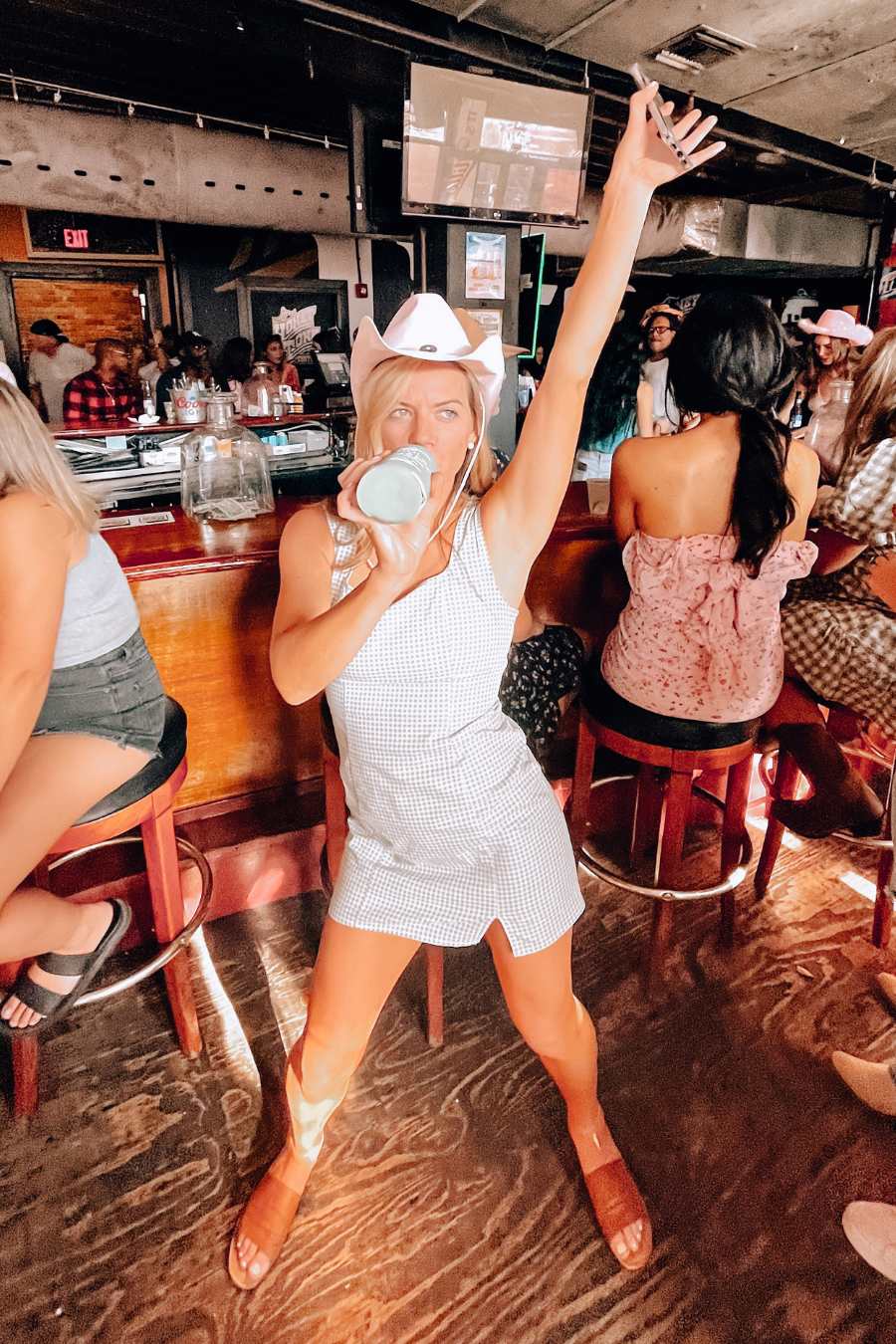 Always be aware of your surroundings. There have been reports of an increase in drinks being tampered with, especially on Broadway.
Tip your musicians! Performing is their livelihood and most bars do not pay them a base salary, they rely entirely on tips.
If you are drinking on a busy street like Broadway or Printer's Alley, it is often difficult and more expensive for an Uber to pick you up directly in that area. Walk a few blocks away from the craziness and order your pickup from there to save money and make it easier for the driver!
Drink plenty of water. Nashville catches up to even the best of drinkers!
More Nashville Resources:
We hope this list of the best bars in Nashville helps plan your trip to this fun city! Let us know in the comments if you think we are missing any of the best places to grab a drink in Nashville. Be safe and have fun!