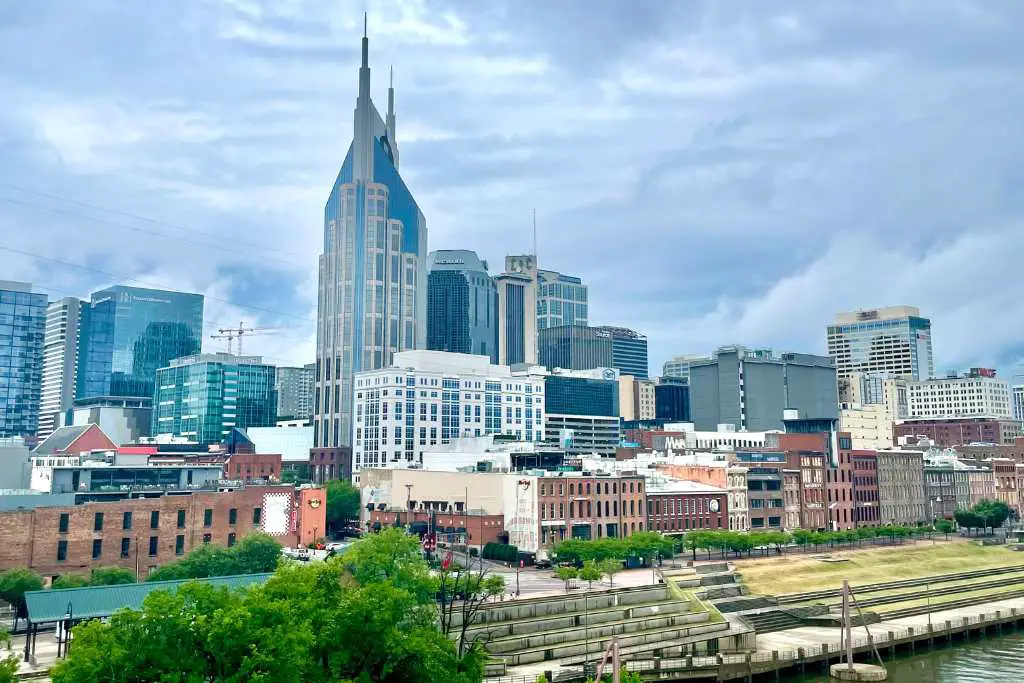 Nashville is filled with tons of restaurant options and it can be overwhelming to decide where to eat. Depending on your food preferences and travel style, you may want to splurge on fine dining or simply grab and go at the best local spots in Nashville. This list of the best restaurants will help you decide where to eat in Nashville!
Nashville Hot Chicken
Hot chicken is a Nashville staple and a must try while visiting music city, especially if you love spicy food!
Hattie B's is probably the most famous hot chicken restaurant in Nashville with 4+ locations. This is a great spot to get your Nashville Hot Chicken fix. The Broadway and Midtown locations are notorious for their long lines but you can always drive out to the other locations only five minutes further down the road or even order it on Uber Eats.
The hottest flavor is "Shut The Cluck Up" and will definitely give you a run for your money. Our go to flavors are "Hot" and "Damn Hot".
With a location right on Broadway, Prince's Hot Chicken is another great option to check hot chicken off your bucket list during your Nashville visit. Similar to Hattie B's, unless you are accustomed to eating ghost peppers, recommend staying to the second hottest and lower.
The best BBQ in Nashville
Pair your BBQ with a cold beer and live music. These restaurants are casual dining options great for lunch or dinner!
Located in The Gulch, Peg Leg is a must for some local BBQ. Enjoy a BBQ platter on their patio, indoor dining or at the rooftop bar.
With two downtown locations, one right off Broadway the other in Midtown near Vanderbilt, Martin's is considered the best BBQ in Nashville. The 4th Avenue location even has a courtyard with ping pong tables and other games to entertain your group.
Edley's has three locations around Nashville and is arguably also the best BBQ in Nashville. Try all of them for yourself to determine your favorite!
Where to eat brunch in Nashville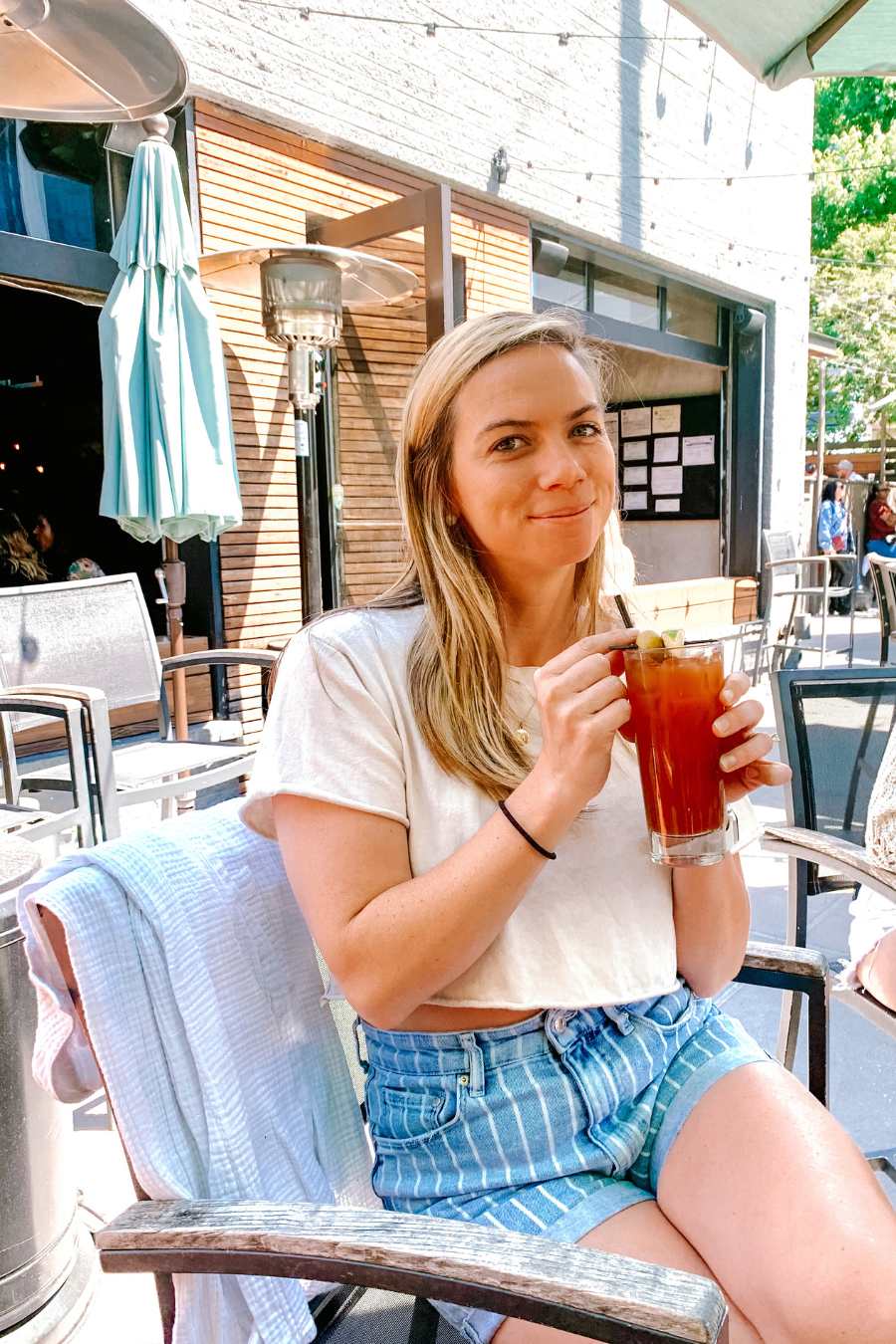 Brunch is always a crowd favorite and there are tons of options to enjoy this meal in Nashville. All of these spots listed below are extremely popular so be sure to make a reservation in advance, especially if traveling with a large group!
Many of these restaurants are also great options for lunch or dinner, they are just well known for their brunch specials and menu!
This is the most famous brunch spot in Nashville because of the "Instagrammable" photo spots, great food and delicious cocktails.
This is a Nashville staple that both locals and visitors love. The food is beyond spectacular!
One of the best brunch options in Nashville known for their delicious menu.
This adorable indoor/outdoor restaurant is perfect for couples or a girls trip.
If your group is looking to start the day strong, the live DJ here will get you going!
Another vibey spot with great food and cute photo opportunities.
This is one of the only bottomless brunch options in Nashville. Great choice for larger groups to kick off your day!
A cute spot in midtown with 2 for 1 drink specials.
Another fun option in midtown with great vibes and half off bottles of champagne.
Use code JLJ10 for 10% off all eSIM purchases.
Casual Dining in Nashville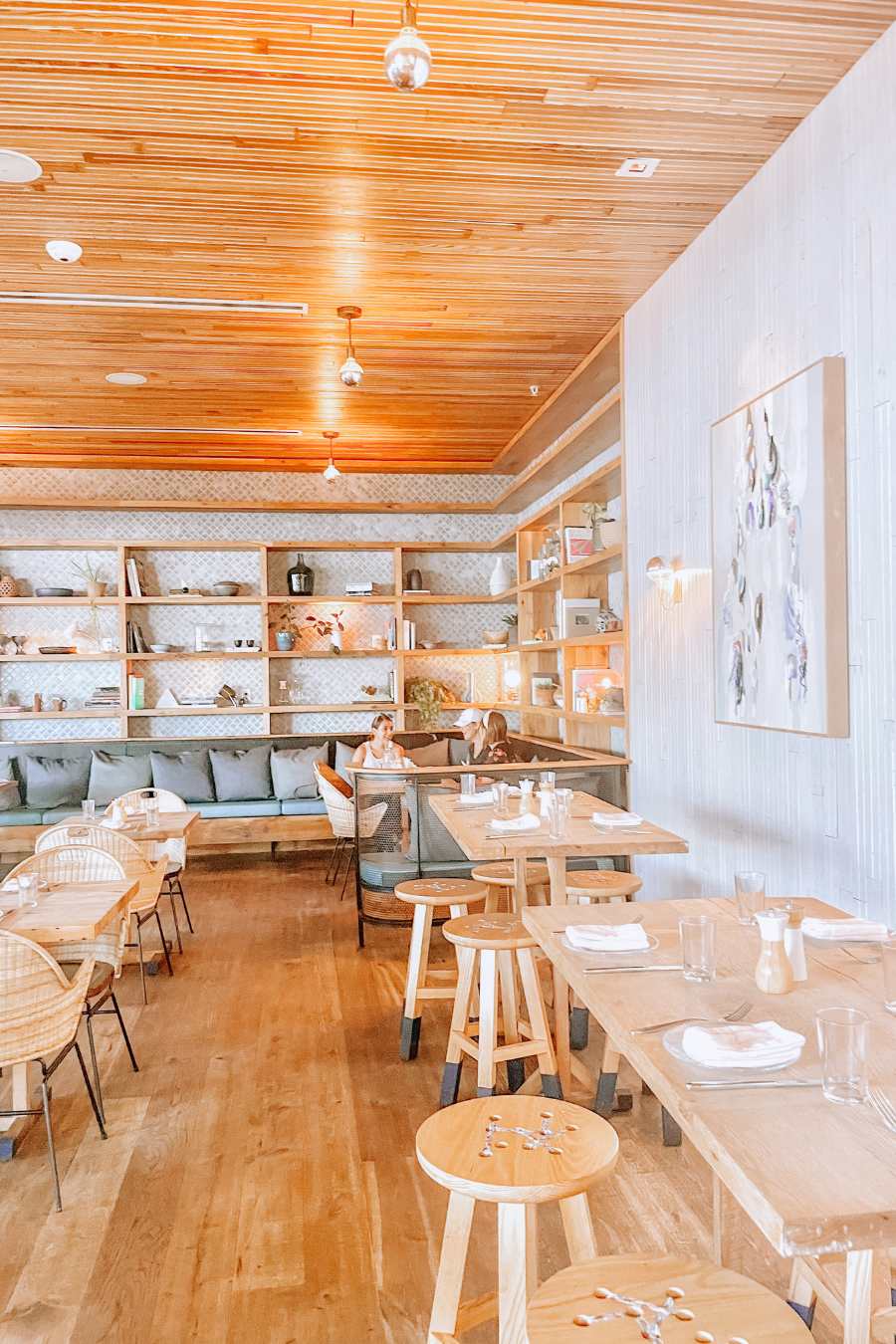 This food hall is located in Fifth + Broadway which features tons of unique dining options. If your group can't agree on a dinner spot, this is the perfect option because you can taste a little bit of everything in the food hall!
Jack Brown's makes arguably the best burgers in Nashville, Jack Brown's is a great place to grab a beer and burger. There are two locations close to downtown to choose from.
Even though Nashville is not known for pizza, Five Points is the best choice if your group needs a pizza fix or you are looking for an easy group meal. There are also two locations close to downtown.
This is another casual dining spot known for their tacos and the green chili cheeseburger.
Nashville Fine Dining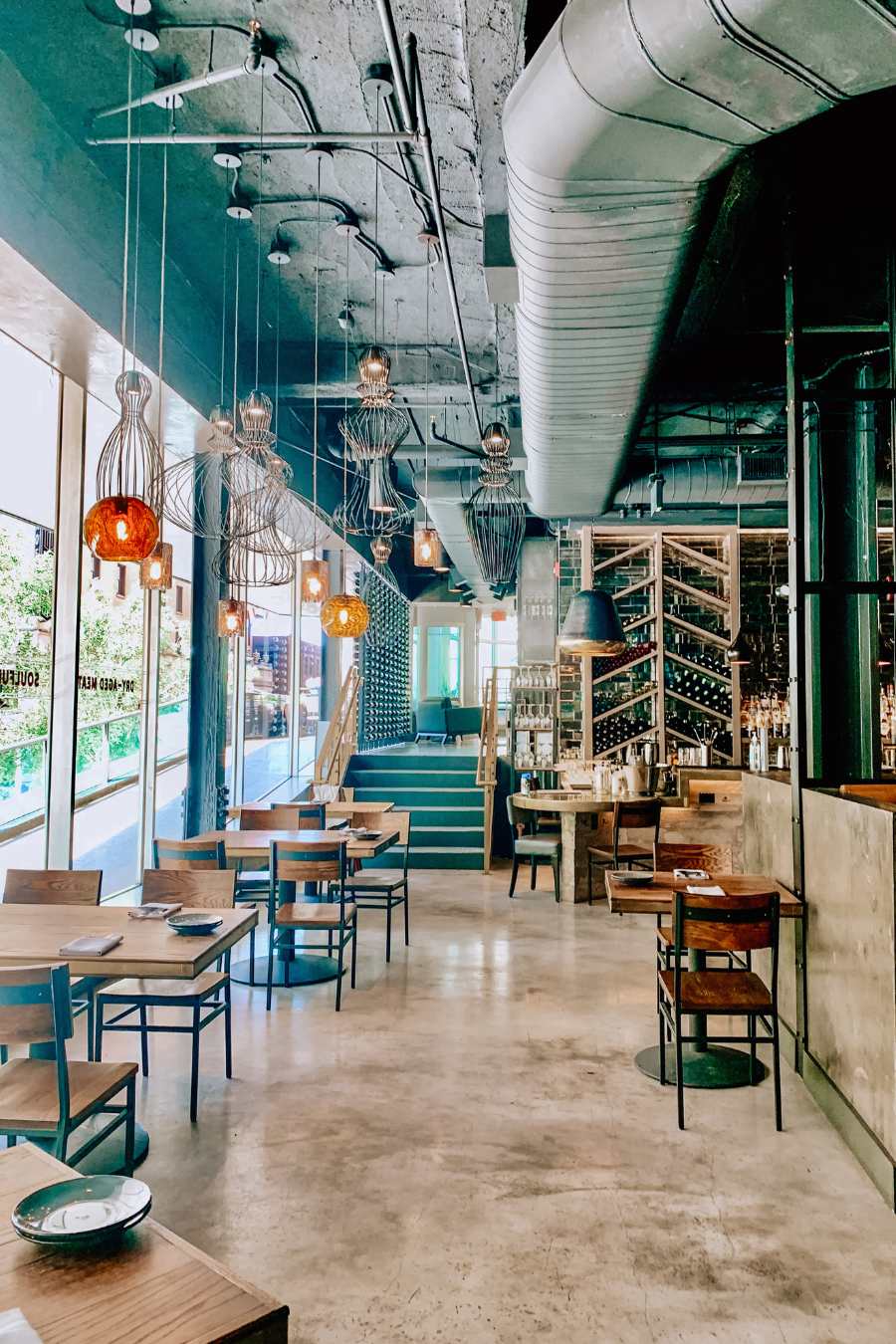 Nashville is filled with TONS of restaurant options if your group wants a more formal dinner or you are traveling as a couple. If your group is interested in any of these options listed below, make sure to book a reservation ahead of time. There is of course a chance they can squeeze you in, but it is better to book in advance!
This edgy cocktail and dinner spot located on Printer's Alley is one of the most popular restaurants in Nashville!
Located on Fifth + Broadway, many people rave about the ambiance, food and of course the wine here. Grab dinner here before bar hopping on Broadway!
The perfect spot for a nice steak dinner before heading to a Predator's game or a night out on Broadway, Deacon's boasts having the best steaks in Nashville.
Another option known for their mouth watering dishes.
Many consider this to be the best steakhouse in Nashville.
This is a Germantown staple that is one of the most popular date spots in Nashville because of their delicious menu. Walk 2 blocks for a cocktail before or after at Mother's Ruin.
Another popular date spot in Nashville, the menu here is insane and always beyond delicious.
While there are multiple restaurant options in The Gulch, Adele's is a crowd favorite. It is a cute spot with a fabulous menu!
Although this spot is slightly farther in East Nashville, it is absolutely worth it. The menu is a crowd favorite and it is a total vibe inside.
While Nashville is not known for seafood, The Optimist certainly proves that you can still find amazing seafood in Tennessee.
Boutique Coffee Shops & Bakeries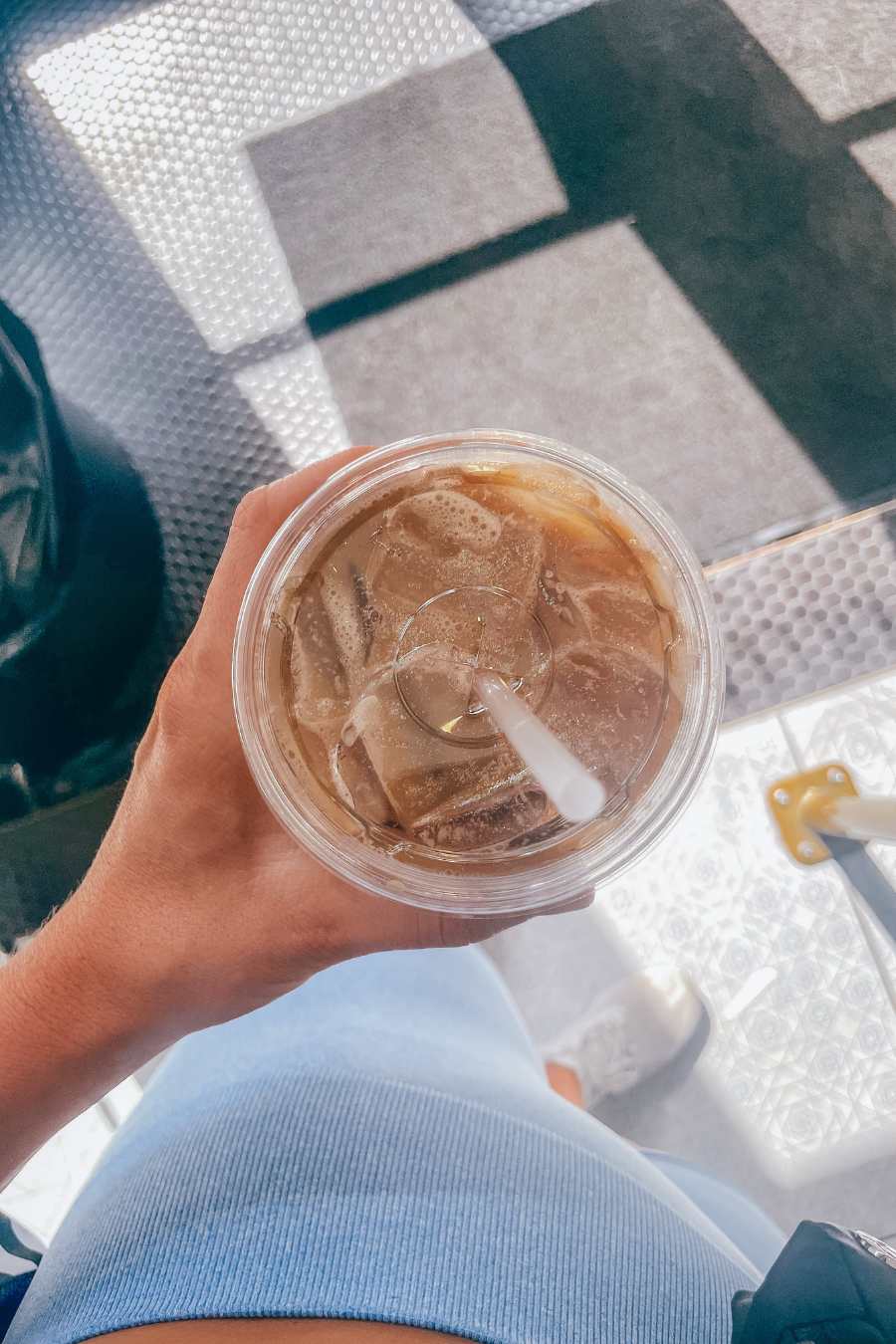 Ok while this isn't technically dining, Nashville is also home to tons of adorable coffee shops to stop by on your morning walk. Grab a donut and coffee to shake off that Broadway hangover!
This is a coffee and breakfast favorite in Nashville and there are multiple locations close to downtown.
There are a few Red Bicycle locations around Nashville and each one is unique while maintaining its reputation for amazing coffee and breakfast food options.
Located in the heart of the Gulch, this is the perfect spot to grab a fancy cup of coffee while doing some shopping. If you order "The Gulchie", you'll even get some extra sparkles in your cup!
Milk & Honey is also located in The Gulch and is a famous brunch spot. People start lining up very early to get a table here and in our opinion, it is not worth the wait. Most people don't realize that you can simply order a delicious coffee to go from the front and skip the long brunch line.
If you've ever seen those fancy donuts that leave you drooling on social media, this is the place to find them in Nashville! Their coffee and breakfast treats are simply divine.
While Barista Parlor is technically a chain, this location is such a cute spot and located in Marathon village. Support local and walk through the village to stock up on your Nashville décor and trinkets!
Additional Nashville Resources:
While Nashville is best known for the honky tonk, the restaurant scene here has grown immensely over the last few years. We hope this list of where to eat in Nashville helps you plan your trip to this epic city! Let us know in the comments which one is your favorite or if any of the best restaurants in Nashville are missing here.