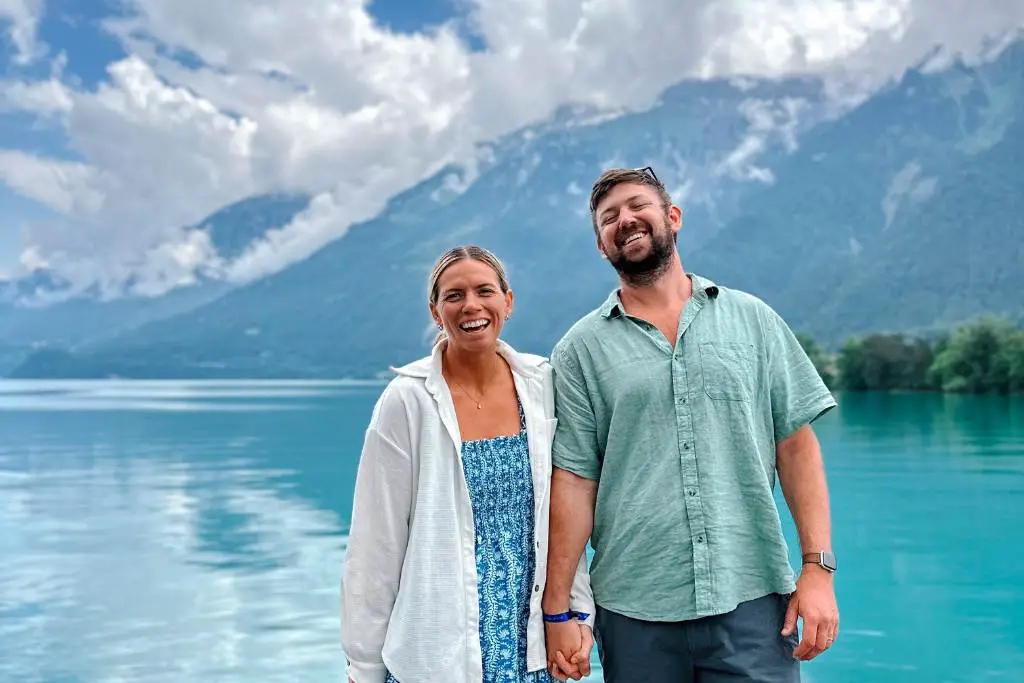 Here at The Jet Lag Journey, we love travel transparency. When we first started researching travel, it was very difficult to understand how much money we needed to go from occasionally taking a 10 day vacation, to really making this a lifestyle. We spent the summer of 2023 traveling through Europe to 14 countries and want to share exactly how much a trip like this costs! In this post, we will give a full budget breakdown on how much money we spent while traveling Europe for 3 months.
Why we chose to spend your summer in Europe
Over the last few years, we have intentionally restructured our life to have location freedom with work. We spent all of 2022 basically as professional wedding guests. We attended 12 weddings in one year! That meant that all of our time and money was going towards travel for these events. While we love our friends and cherish the time we spent celebrating their love, we were ready to take a trip that was for us. Even though we had taken many trips in the last few years since our original 6 month backpacking trip in 2019, we were ready to be on the road again for an extended time.
Europe is truly our favorite place in the world. Fingers crossed, one day we will be European citizens and actually move there, but for now we are limited to our 90 days in the schengen region in a 180 day period. Even though we had already been all over Europe, there were still tons of new destinations on our bucket list. There are also cities that we will always love and wanted to experience living there for more than a few days.
Where we went on our 3 month trip around Europe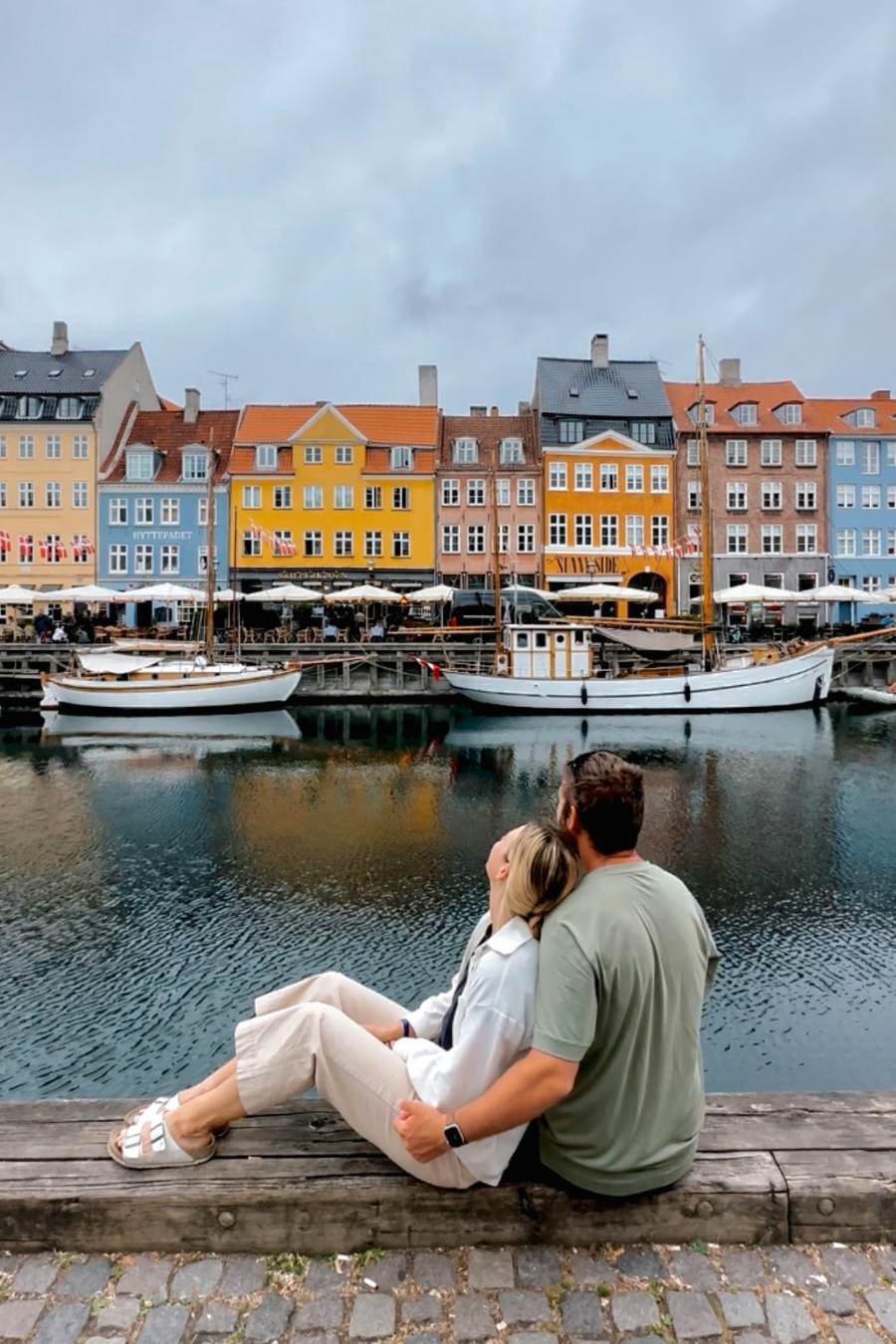 It is always difficult to choose where to go when planning long-term travel. You'd be surprised how quickly the calendar fills up and you still don't have everything you want to do on the list! Our Europe summer 2023 was a mix of traveling to new destinations and living in places that we already knew loved.
We'll be honest, this itinerary was jam packed. Even with a decent amount of extended stays, we oftentimes still felt rushed and exhausted. It is difficult to maintain work-life balance when you are also trying to enjoy traveling full time! When we do this again, we will likely travel at a slower pace.
Read our detailed guide on how to plan long-term travel for more trip planning information!
Europe summer 2023 Itinerary:
Lake Bled, Slovenia
Split, Croatia
Annecy, France
Lausanne, Switzerland
Thun, Switzerland
Cagliari, Sardinia
Valletta, Malta
Stockholm, Sweden
Copenhagen, Denmark
London, UK
Cork, Ireland
Edinburgh, UK
Malaga, Spain
Marrakech, Morocco
Mallorca, Spain
Porto, Portugal
Madeira, Portugal
Lisbon, Portugal
How much did we spend over 3 months in Europe?
It doesn't matter if you are a solo traveler or traveling with a partner, you'll be able to understand this budget breakdown for either! Since we are two people, we combine the expenses, but we will also list totals as cost per person.
So…how much money did we spend in Europe for three months? Here's a detailed breakdown by category!
| | | |
| --- | --- | --- |
| Category | Total (2 people) | Total (1 person) |
| Housing | $8,077 | $4,039 |
| Transportation | $4,357 | $2,179 |
| Groceries | $1,705 | $852 |
| Restaurants | $2,627 | $1,313 |
| Bars | $2,312 | $1,156 |
| Activities | $1,162 | $581 |
| TOTAL | $20,239 | $10,120 |
So, there you have it – it cost us each slightly over $10,000 to spend three months in Europe. Let me be very clear here, you do not need $10,000 to spend three months in Europe. In fact, we go into more detail about how we did a 6 month trip around the world in 2019 for almost the same amount of money! When we did that trip in 2019 though, we did not have jobs. We had fully quit our jobs to travel. This summer we were both working full time as digital nomads, so we were able to travel on a bit higher of a budget since we had income while traveling, not just tearing through our savings.
No matter what your budget is, we believe that there are always ways to be smart with your money while traveling with out sacrificing your experience. Read 40 ways to travel cheaper here!
Below we talk through each budget category in more detail.
Budget Category Descriptions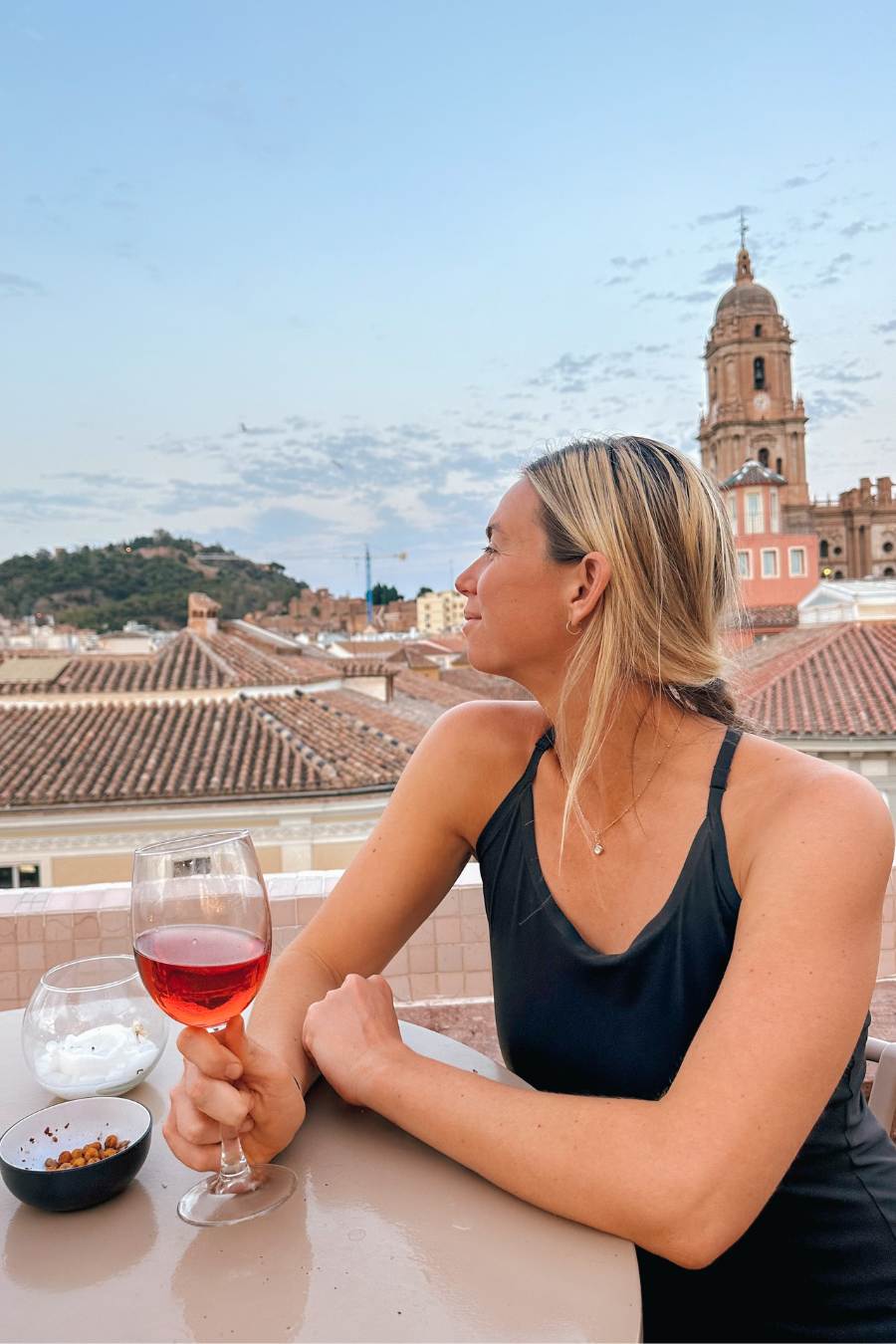 Housing budget
The housing category is exactly what it sounds like – it's how much it cost TOTAL for accommodations all summer. Our budget goal for housing for the summer in Europe was an average of $100/night. Guess what – we were in Europe for 87 days total so we ended up under budget at $94/night average!
When we did our 6 month trip around the world in 2019, our housing budget was only $40 a night. This is the biggest factor in why that overall trip cost was much lower than our 2023 Europe summer.
An important thing to note here is that we set this as an average cost per night. There were some cities like Copenhagen, where there are simply no adequate housing options for less than $180 a night. There are also some cities like Malaga, Spain where we found a great Airbnb for $70 a night. We also stayed for free with friends both in London and Ireland. The point is that the budget we set was meant to be an average! As long as it ends up on track in the end, not every city is the same with what value you will get with your budget.
As digital nomads, we stayed mostly in Airbnbs this summer. It was essential for us to have our own kitchen, a comfortable bed and good wifi. Be sure to thoroughly read reviews before booking any housing during extended travel!
Transportation budget
Transportation includes more than just our flights, we included any form of transportation in this category. That means taxis, trains, ferries, public buses and anything else that we paid for to get from point A to point B that wasn't our own two feet.
One call out here is that we booked our trans-Atlantic flights with credit card points. Those flights are typically a large transportation expense when someone is planning a trip to Europe!
Pro-tip: When booking flights in Europe (and in general), make sure to read the fine print on the airline's luggage policy. If you end up needing to gate check a bag or your carry-on does not fit, you can get hit with an unexpected large fine. Even as experienced travelers, we got hit with an unexpected $150 charge each when flying home on TapAir Portugal. The weight for the carry-on bag was insanely low and they were weighing everyone's bags at the gate. Have a gameplan for your bags before you show up to the airport!
Use code JLJ10 for 10% off all eSIM purchases.
Grocery budget
The grocery category includes anything that we bought from a supermarket or convenience store. Since we were traveling for three months, we cooked many meals ourselves. It would be impossible to eat at restaurants the amount that you would on a one week Europe trip. We also love to cook meals any chance we can during long-term travel!
The cost of groceries in Europe varies by country. For example in Switzerland, even though groceries are the cheapest option for meals, it is still drastically more expensive than grocery shopping in Italy. No matter though, grocery shopping will be your cheapest option when traveling on a budget.
Restaurant budget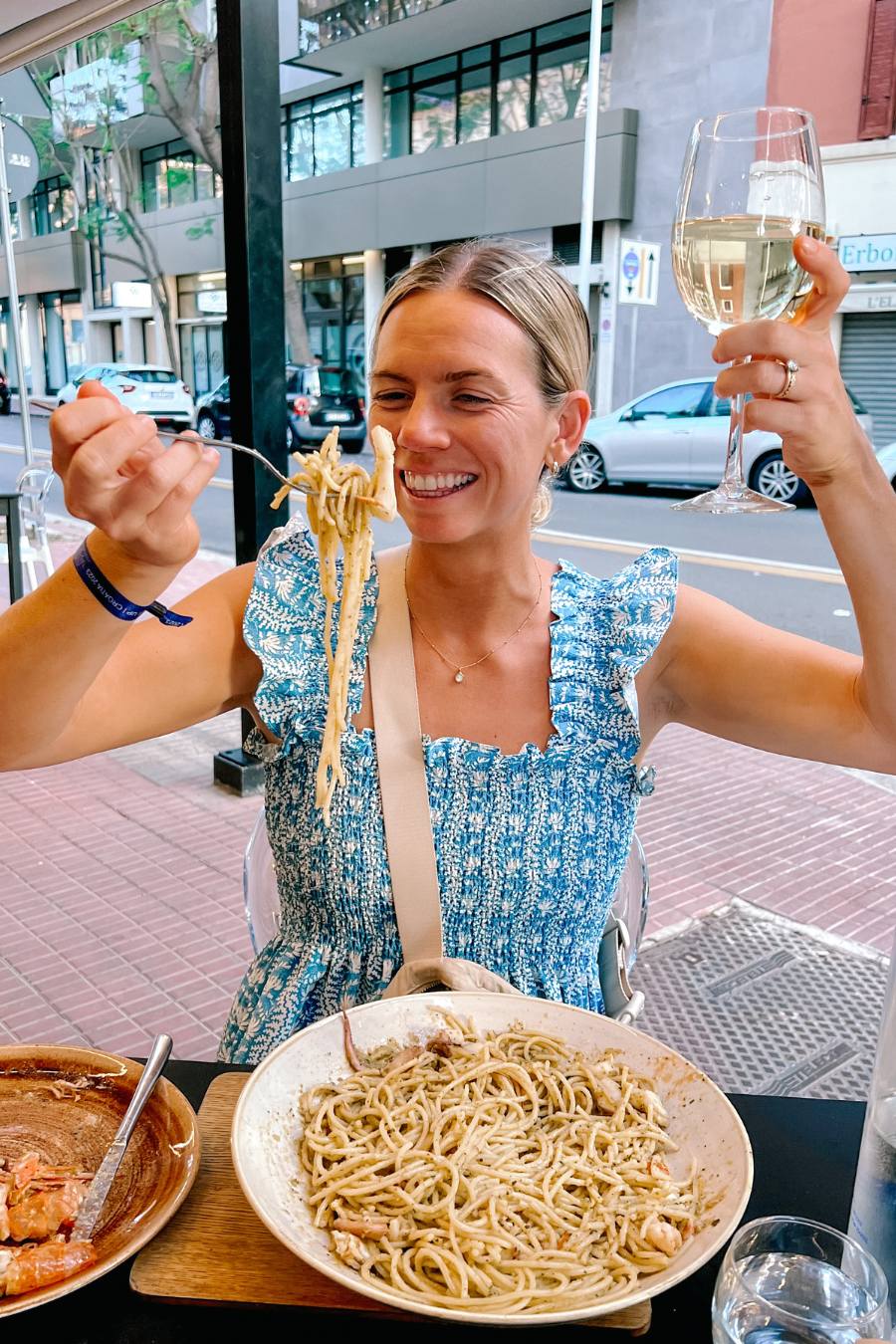 Ok so here's the deal, we are not the biggest foodies in the world. With that said, we love to eat out when we can, especially in Europe! We also always look for the best bang for our buck. We will not dine at a fancy restaurant just because it is the top recommended place on Google. Seth is an expert at digging through google maps and finding local spots with the best deals.
Like stated before, long-term travel is very different from taking a week-long holiday. We typically only eat at restaurants while traveling 2-3 times a week at most and will try one local establishment in each city. Overall, European dining is typically much cheaper than in the United States. You can get a full meal with wine in countries like Portugal, Spain or Italy for less than $20 a person. Of course, countries like Sweden, Denmark and Switzerland will take your entire bank account if you dine out too much!
Bar and pub budget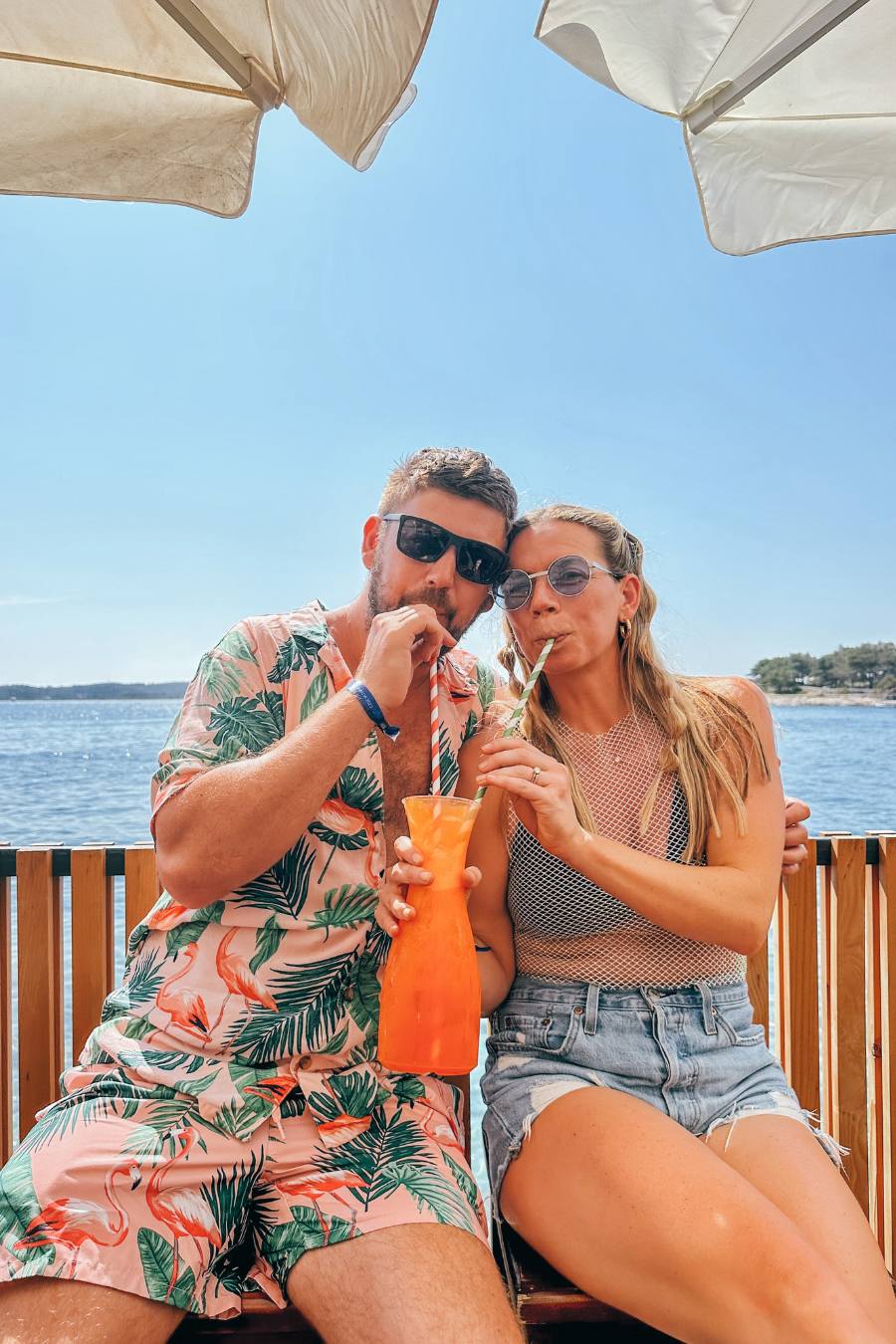 To some it may seem strange that we have bars and restaurants as their own categories, but we'll be honest with you all, we enjoy a good party! Bar hopping is one of our favorite ways to dive into a new city and embrace the local culture. We have days and nights where we may not eat out, but we will find a great happy hour deal or simply have a night out with other travelers.
The bar and restaurant budget categories are where things can get very personal as a traveler. If you love to try missiline star restaurants and drink martinis while traveling, you may need to budget much more for these categories. Our favorite drink is the cheapest beer in town, so it is possible this number is actually much lower than it could have compared to someone who may not be as conscious about how much each drink costs.
We didn't have an exact budget in mind for how much we planned to spend at bars all summer in Europe (because who could really plan that), but we will say that we did our best to always look for the best deals in town and stick to the cheaper drinks on the menu. That's an accomplishment in itself!
Activity budget
The activities portion of the budget is reserviced for typical touristy things that you would do in a new city. Examples of this include castle entry fees, museums, funiculars to viewpoints, and things like that!
We do not set a limit on this budget because we do not always know in advance which activities we will want to do, but we try our best to stick to things we are really excited about. We will not enter a museum or tour a building that we are not eager to see. These types of expenses can add up if you are not cautious!
Our daily travel budget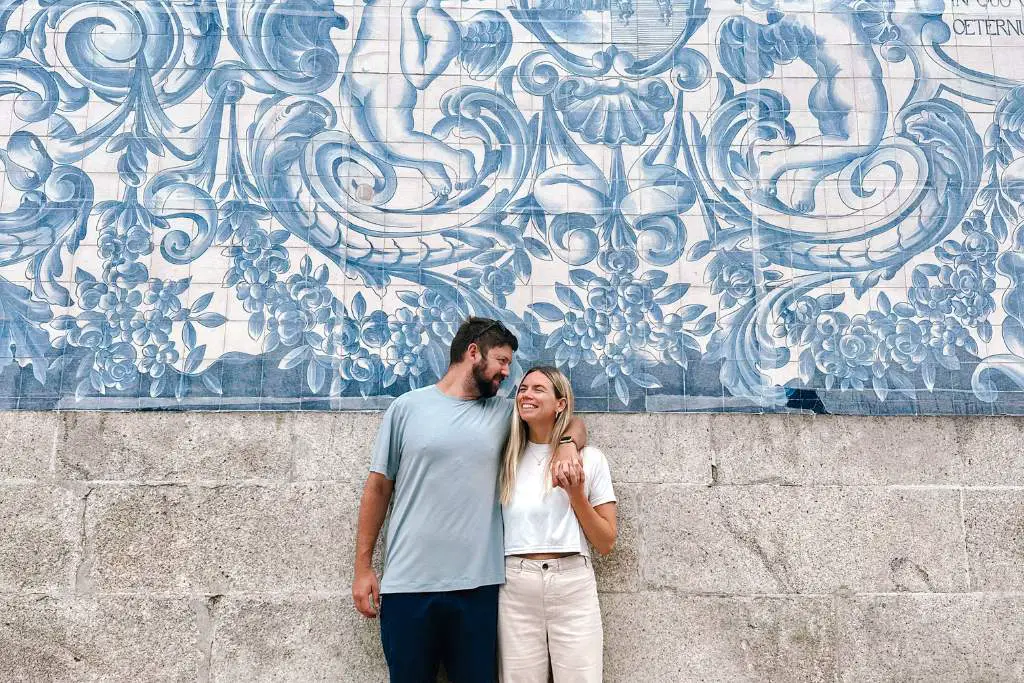 If you know us personally at all, then you know that Seth is a budget guru. He is an expert at setting and making sure we stick to our daily budget! As long-term travelers, sticking to a budget is essential to making sure we can maintain this lifestyle. If you are traveling for 1-2 weeks, it is easy to convince yourself that you do not need to worry about your expenses. That is 100% not the case when travel is your lifestyle.
The easiest way to break down the budget is with a daily average. We do not include major transportation or housing in our daily budget because we view those as overall trip expenses. It is too complicated to add those into the day-to-day expenses. Our daily budget was $100 or $50/person average over the entire trip. It is important to keep in mind that this is an average number. There were some days that we spent $0 and some that we spent over $200 depending on what was the plan for the day!
We ended the summer at an average of $91 per day total or $45 per person/day without including housing or major transportation costs. This average was under budget – yay!
To further help you envision a travel budget (and give some travel inspo!), we put together this budget spreadsheet freebee to go along with this post. This spreadsheet will be helpful if you are more of a visual learner and want to see a detailed breakdown by destination.
How to manage your travel budget
Team JLJ over here loves a travel budget! We totally understand that setting a budget and sticking to it is not everyone's area of expertise. The truth about budgeting is that it is a muscle that needs to be strengthened. The more you do it, the better you will get at sticking to it!
Our best recommendation for sticking to your budget is to download an app that tracks everything you spend on the go. There are tons of apps like this out there, but our favorite app that we used this summer is TravelSpend. It feels odd at first to enter each expense, but after a few days it will just become second nature. This is the best way to track your spending while traveling!
We also love this app because it stores all of the details we need for recommendations! Someone asks where our favorite dinner was in Porto, Portugal? No problem! We can easily look back to where we went and how much it cost.
There are a lot of factors that go into establishing your own personal travel budget. We go into all of the details in our post about how to make a travel budget.
Why you should plan your own summer in Europe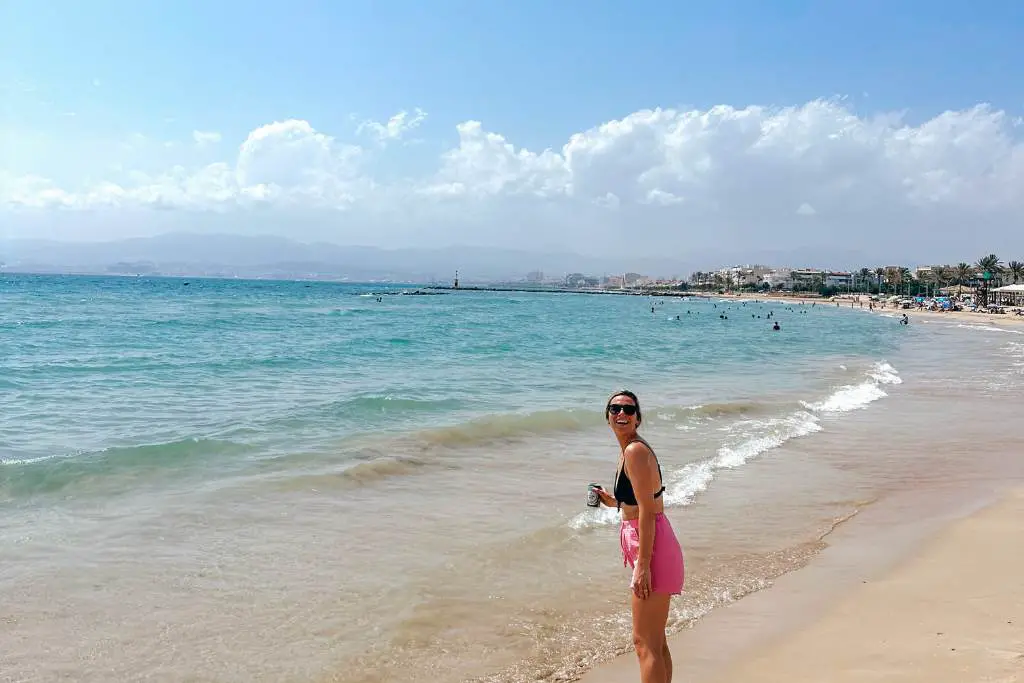 The truth is that there is no bad time to travel to Europe, but the summer in Europe is truly incredible. While it is peak tourist season, it is also the best weather for beachy destinations. If you prefer to go in the off-seasons, we recommend traveling in the spring or fall when it will be less crowded but still mild temperatures.
Get inspired with this Europe bucket list to start planning your own adventure today!
---
Our goal with this post was to provide some clarity if you are planning your own extended Europe trip. We always do our best to be transparent with travel costs and expenses because we understand how overwhelming it is when you want to travel, but don't have a concept of how much money you will need!
If this post resonated at all, leave or comment or reach out to us with any thoughts or questions. We always love to connect and help other adventures accomplish their travel goals!
Happy traveling!
XX Maddy & Seth