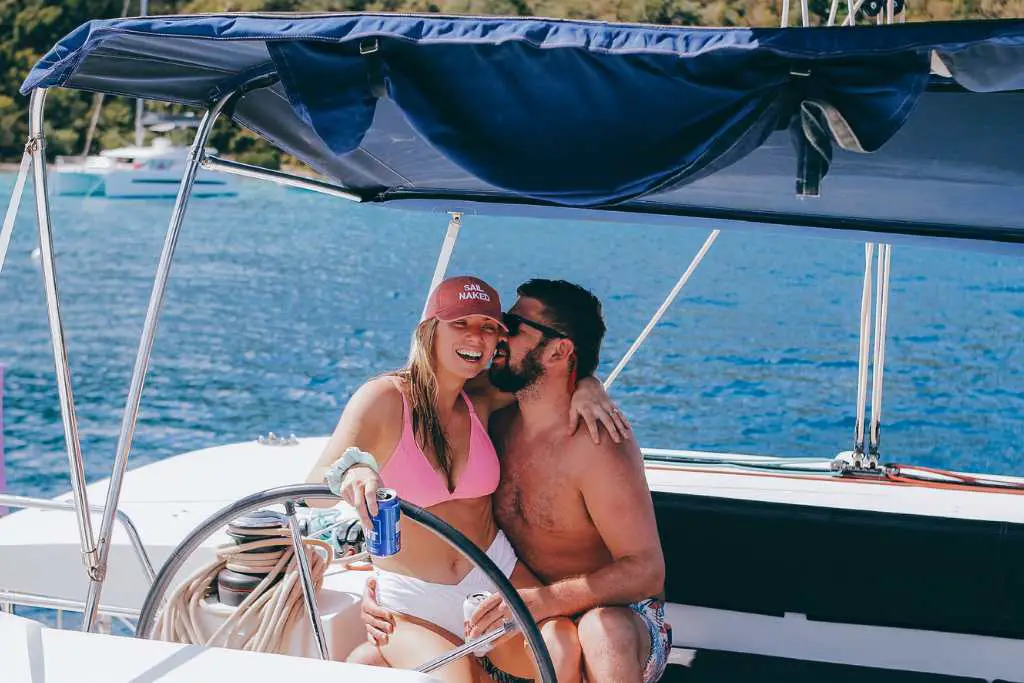 There is truly nothing better than going on a sailing trip and cruising on the open ocean with friends! If you are reading this post, then our guess is that you are planning an epic sailing trip and we are so hyped for you. We have now sailed in Croatia, Greece and The British Virgin Islands and learn something new every time we plan a sailing trip. We would consider ourselves sailing trip experts at this point and put this list together of our favorite sailing trip tips and tricks.
Some of these tips are specific to sailing and some are basic rules to follow for any group trip. A sailing trip is a completely unique experience and as long as your group establishes rules in advance and follows these tips, we predict smooth sailing in your future!
Sailing trips and tricks to know before you set sail.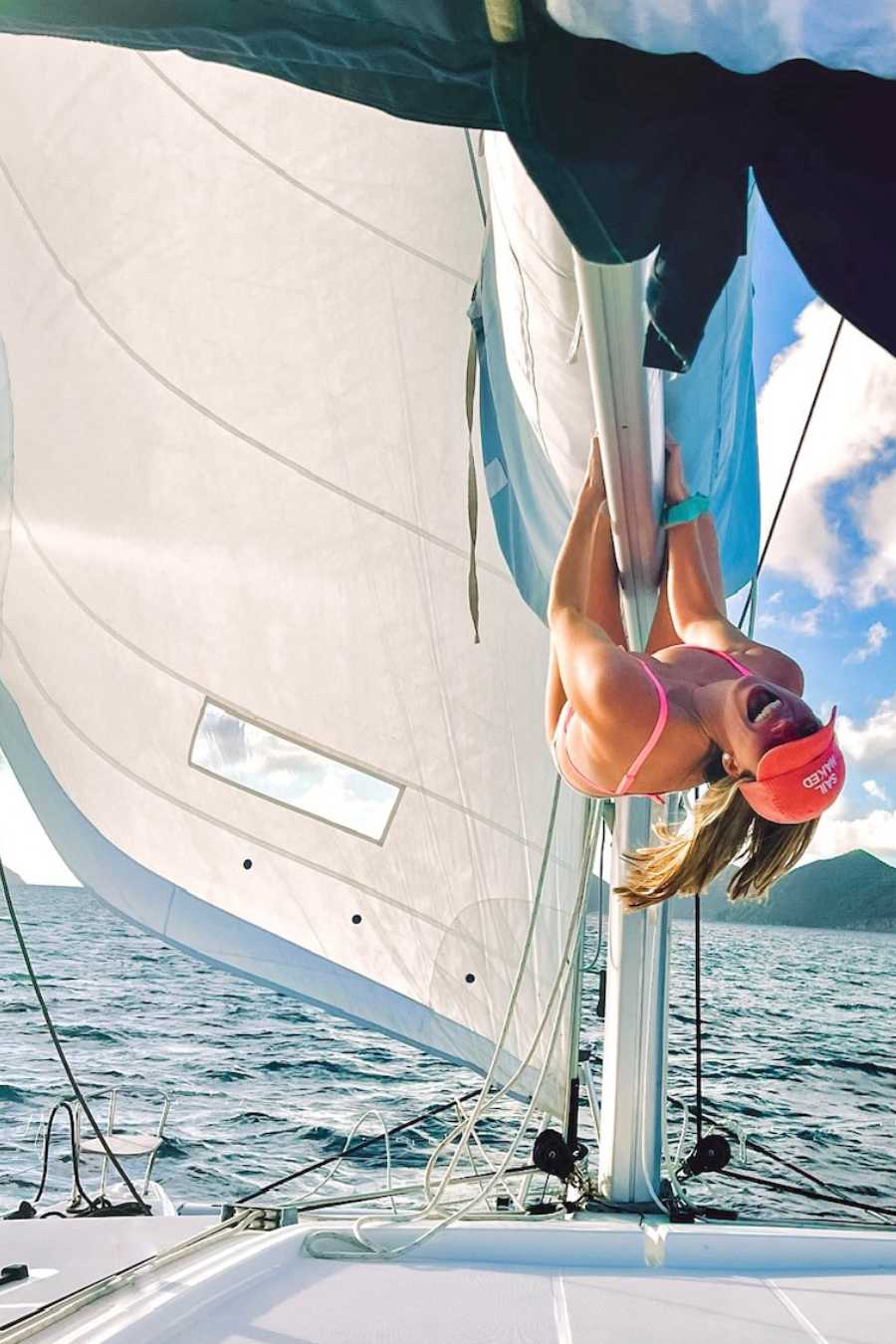 Even if you have never been seasick, bring all of the seasickness medicine.
We are both absolute boat lovers and hardly ever experience seasickness. If we could live on a boat, we absolutely would! With that said, we have both also gotten seasick on sailing trips. When you combine living on a boat with partying and lack of sleep, seasickness will take over at some point. Be prepared for seasickness by wearing preventive patches and taking drowsy dramamine before you go to sleep. If you start to feel uneasy during the day, take the non-drowsy dramamine.
Make a copy of your travel documents.
We always recommend having a printed copy of your passport, travel insurance and visas (if necessary). Hopefully it is not necessary but you will be extremely thankful you planned ahead if something goes missing and you need a copy of these essential travel documents!
Limit your water usage.
Most boats have limited fresh water for showering and washing dishes. Be prepared to limit yourself to one shower a day and it should be quick! We usually all shower off the back of the boat because the views are epic and it is fun.
Do not flush toilet paper.
You absolutely cannot flush toilet paper on a sailing trip. You will clog the toilet and it will be expensive to fix! We get mini trash bags for every bathroom and take it out daily.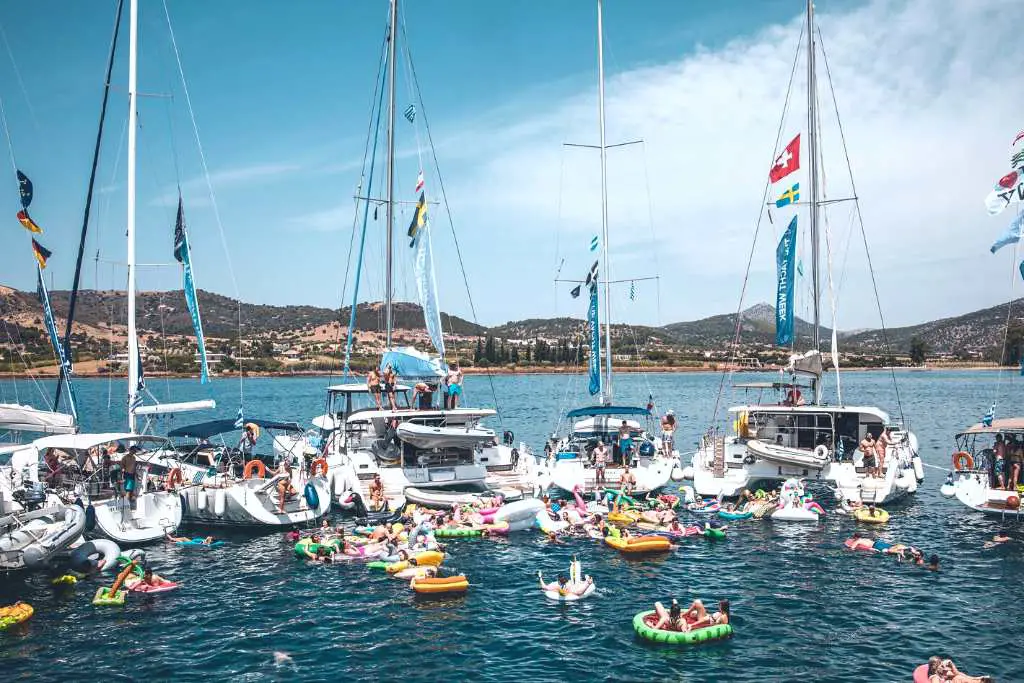 Bring a car lighter charger to plug in a power strip.
Most boats have a car lighter plug that you can use as a power source for your power strip. This is the best way to charge multiple devices at once while on board!
There is limited refrigerator space, it is important to efficiently grocery shop.
It is so important to think strategically about every food item that you order. Is there a different size or shape that will fit better in a small space? For example, if your boat has yogurt on the grocery shopping list, you should order one large tub of it rather than 6 individual cups. The individual cups will be shaped awkwardly and take up so much more space in the refrigerator.
Make a one in, one out rule for drinks.
Most likely it is hot where you are taking your sailing trip! Make your boat agree to a one in, one out rule when taking drinks out of the fridges.
Use clothespins to dry bathing suits and towels off the side of the boat.
Clothespins are essential for a sailing trip! You can hang your towels and bathing suits on the side and off the back overnight and while you are sailing.
Use a sharpie to label drinks and reduce waste.
Bring a sharpie on your sailing trip and have your crew agree to label their drinks when they take it out of the fridge. We have found that if you do not do this, there are half-drunk water bottles all over the boat that end up getting thrown away because you do not know who they belong to. Hold everyone accountable for finishing their drinks so there is no waste by labeling them as they are opened.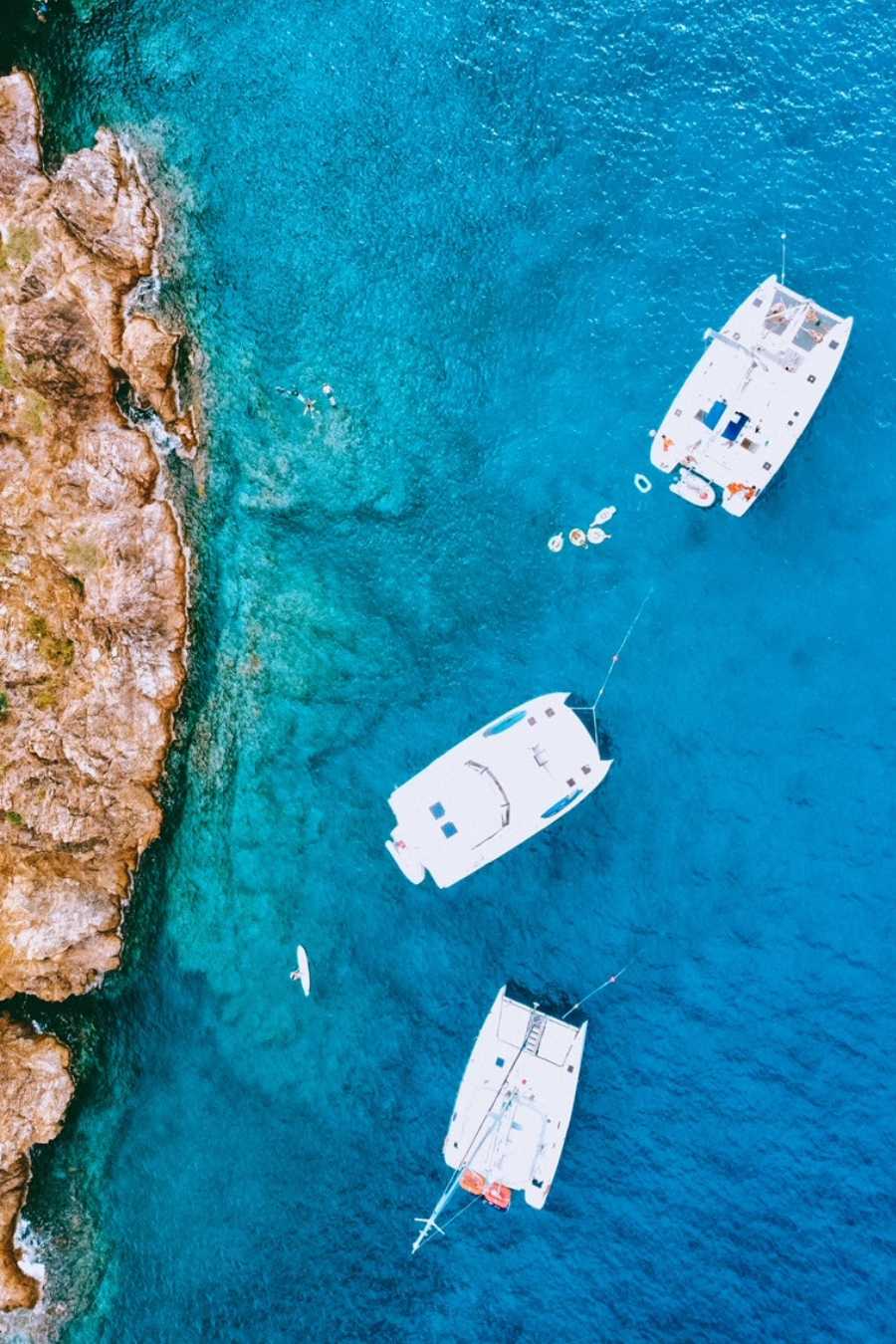 Label cabinets in the galley with tape and a sharpie.
On our first sailing trip in Greece on The Yacht Week we realized that we forgot where so many things were in the kitchen. We solved this on our next sailing trip by labeling cabinets as we organized all of the provisions on the first day. It is easy to clean up by simply peeling the tape off at the end of the week!
Establish a no gossip rule.
Sailboats are small and voices carry very easily. Avoid any boat drama but making sure no one is gossiping about anyone else on board!
Pack in a soft sided suitcase.
Rooms on a sailboat are SMALL. If you pack a hard sided bag, it will take up so much space in your room. If you back in a soft bag like a backpack, you can slide the bag next to your bed or in your closet and it will take up no space in your room at all!
Build your itinerary and meal plan ahead of time.
In our experience, the less planning you need to do while actually on the sailing trip, the better! Establish a basic route with your skipper and crew before you board the boat and also know your meal schedule. Obviously itineraries are subject to change but it is important to have a schedule in mind before you set sail.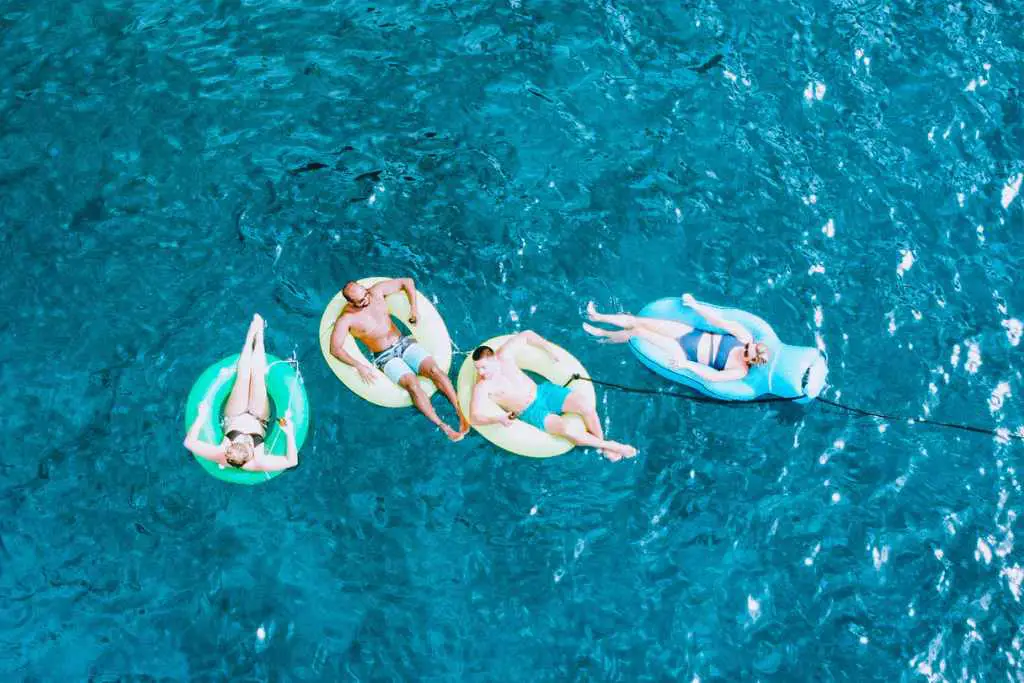 Teamwork makes the dreamwork.
Group trips can be a challenge in general if some folks in the group do more of the heavy lifting than others. It is especially important on a sailing trip that everyone pitches in on clean up and boat tasks. If you see a mess, simply clean it up right away. As long as everyone abides by this rule, there should be no conflict amongst the crew when it comes to boat tidiness.
Use Spotify to build collaborative playlists
This is one of our favorite sailing trip tips! On our first Yacht Week in Greece, we had some issues on board with crew members skipping songs and changing the music to tunes not everyone wanted to listen to. We now avoid these conflicts by building collaborative playlists in Spotify that everyone can contribute to. We typically have a morning chill playlist, daytime sailing and evening party playlist. Everyone in the crew can add songs they love to fit the vibe of each playlist and then we establish a no skip rule on board. This avoids anyone's songs getting skipped that they may want to listen to!
---
We hope this list of sailing trip tips helps prepare you for your upcoming trip! Let us know in the comments where you are sailing and if you think of any other tips and tricks for a sailing trip that will be helpful. Cheers, mates!