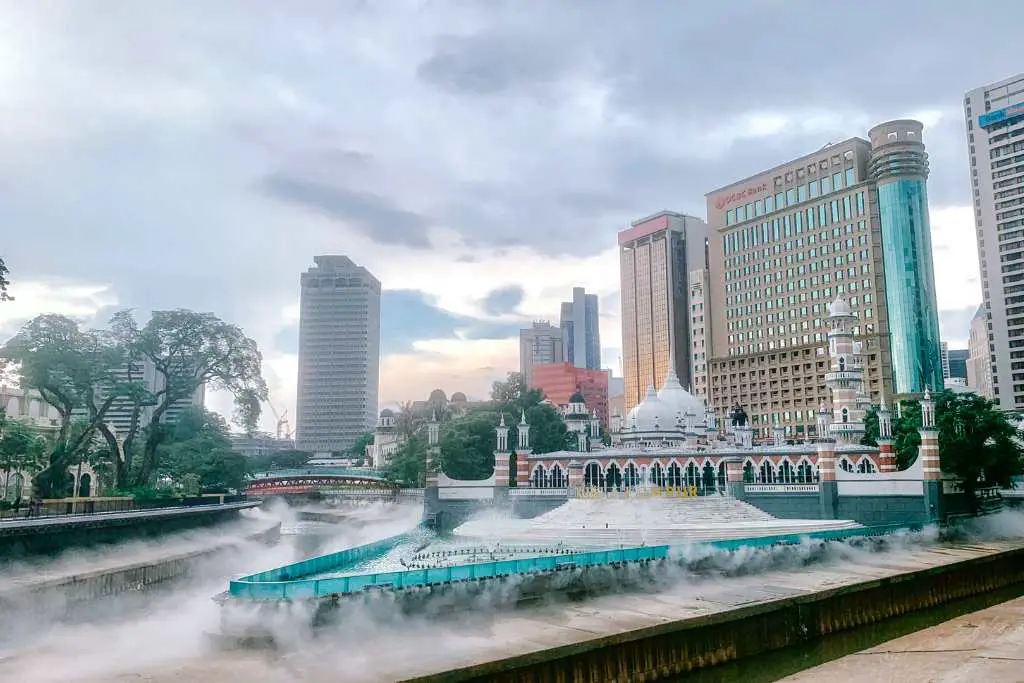 Kuala Lumpur is the capital city of Malaysia and is home to beautiful skyscrapers, religious history and mind blowing parks! This destination is a must visit while traveling through Southeast Asia and is the perfect gateway to Malaysia's coastline. Since Kuala Lumpur airport is one of the biggest airports in Asia, you will likely have a layover here making this an easy city to add to your travel itinerary. Here is a complete guide on the best things to do in Kuala Lumpur, Malaysia!
Best time to visit Kuala Lumpur
May – September is the best time of year to visit Kuala Lumpur as this is considered the dry season. We visited Kuala Lumpur at the beginning of May and luckily only had one day with any rain. The driest month of the year is June, which makes it the most popular month amongst tourists. If you go during the peak summer months, you may pay more for your visit and it will be more crowded.
How to get to Kuala Lumpur
KL International Airport (KUL) is the closest airport to the city center and is one of the largest airports in all of Asia. When we were traveling throughout Southeast Asia, we had several layovers in the KL airport!
Do you need a visa to visit Malaysia?
You do not need a visa to visit Malaysia if you are staying for business or tourism for less than 90 days.
Currency and Tipping
Kuala Lumpur uses the Malaysian Ringgit for currency. Kuala Lumpur is known for its city parks that feel as if you are out in the jungle, its beautiful mosques and the Petronas Towers. Drinking alcohol is not necessarily common among locals in Malaysia. In places where you can find it, it is typically 20 ringgit for a beer whereas a local meal will run you even less at 18 ringgit.
Tipping is not expected in Malaysia however there may be a 10% service charge added to your meal.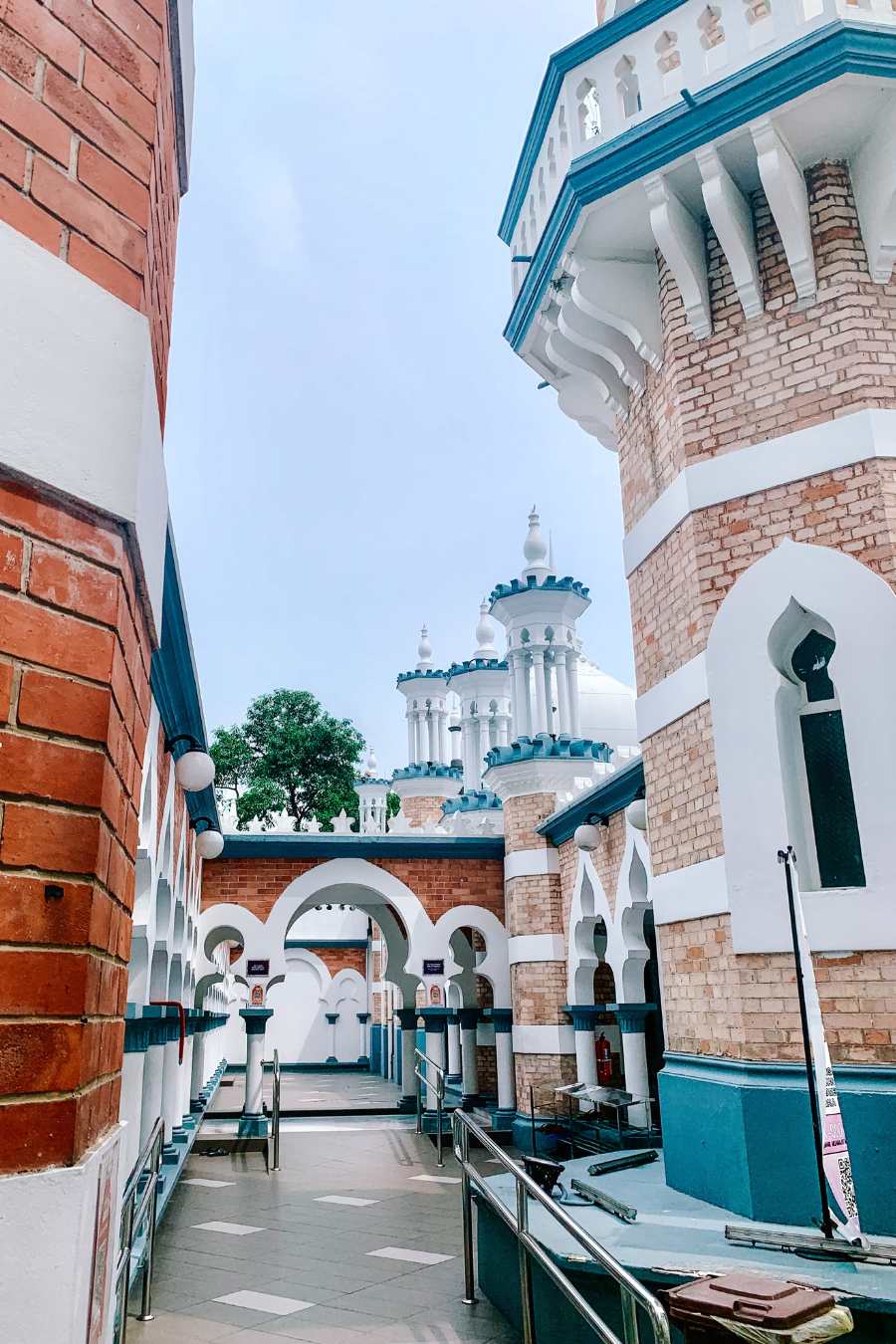 Where to stay in Kuala Lumpur
Malaysia tends to be one of the more expensive countries in Southeast Asia however the cost of living is significantly cheaper than Europe or the USA. It is possible to find affordable housing even if you are traveling on a budget!
Homestays and Rental Options
There are tons of rental properties available on Airbnb within the city center for less than $80. Depending on your budget and group size, this may be a better option than a hotel or hostel. Explore those options here!
Boutique hotels
Budget hostels
PODs The Backpackers Home and Cafe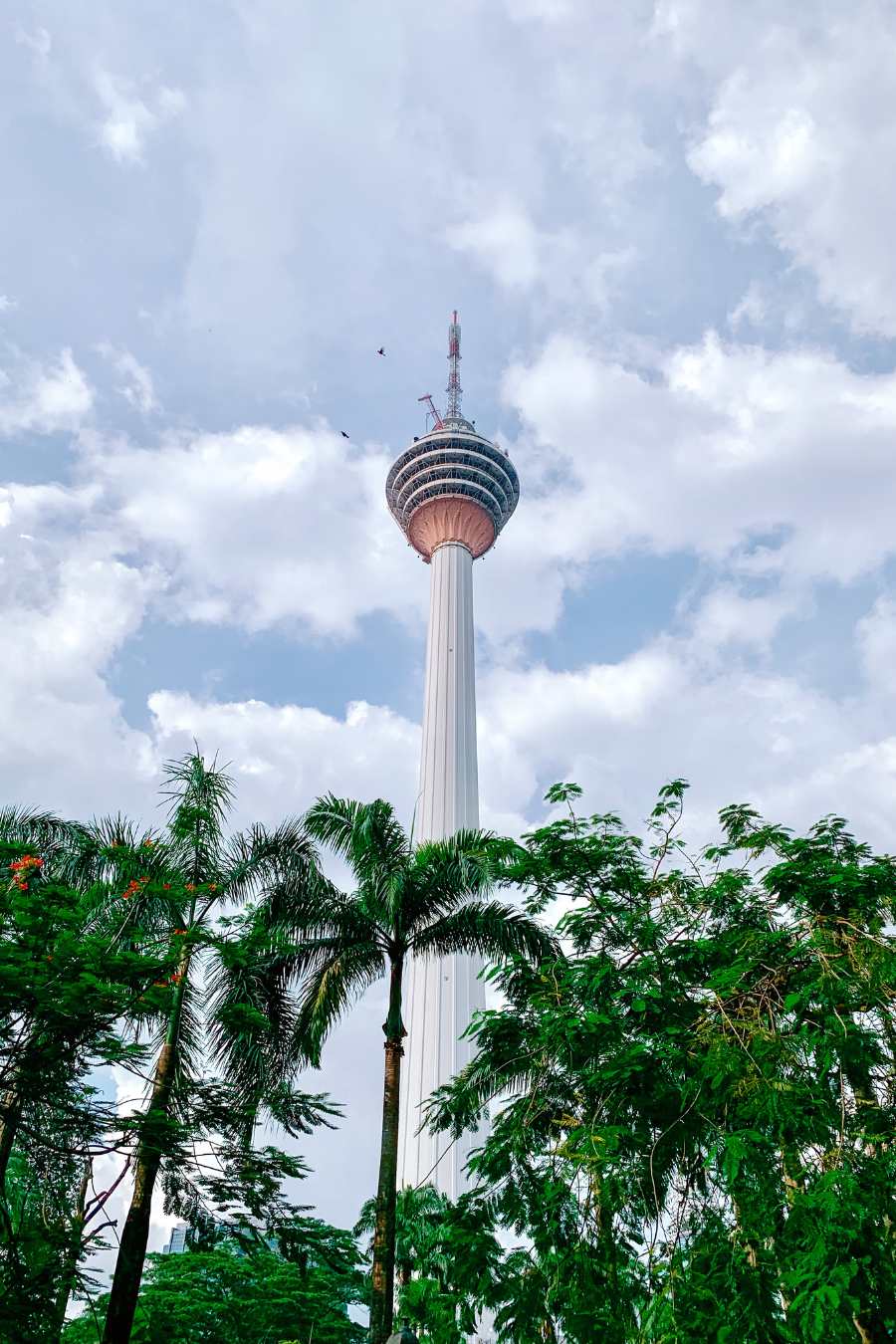 Where to eat: The best restaurants in Kuala Lumpur
Malaysian cuisine is known for being strong, spicy and for its rich tastes. A blend of the different cuisines across Southeast Asia with a heavy influence from China and India.
Typical Indian roadside eatery with a very budget friendly menu and central location.
Affordable restaurant with a very homey vibe. If the owner is working she is known to come out and explain the history of each dish to you.
Located 3 minutes from the central market, this is the perfect spot to try some authentic chinese noodles.
Located in the Bukit Bintang area this is one of the best cheap Pakistani restaurants in KL.
A great way to taste local cuisine is to try some of the street food around the central market.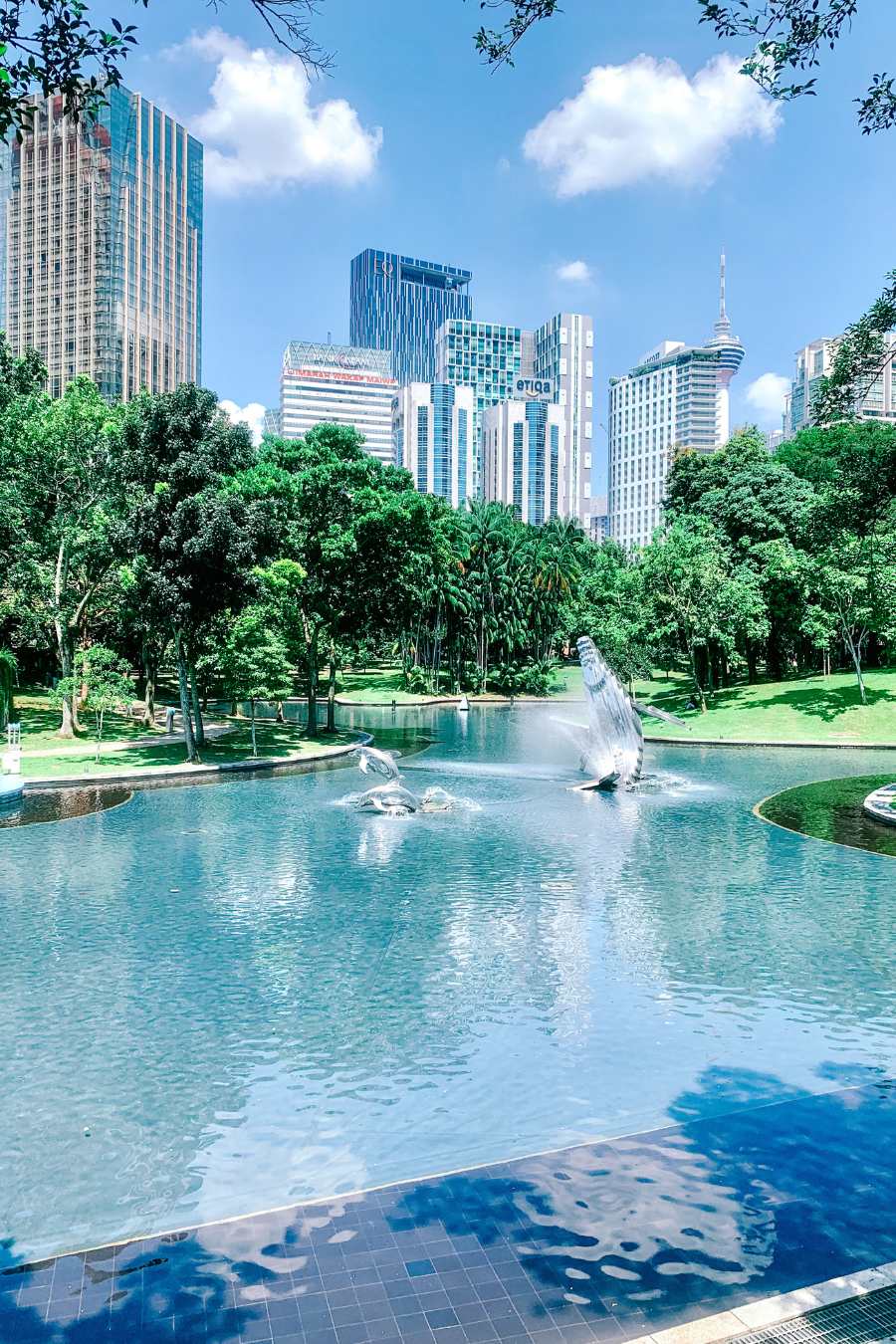 Where to drink: The best bars in Kuala Lumpur
While Malaysia is an Islamic country with strong government control over alcohol and tobacco sales, that doesn't mean that there aren't any good watering holes. Golden Triangle is an area of KL famous for its nightlife, however it's not the only area to go out in. Below are some of our favorite bars.
This Spanish and Peruvian tapas bar features live music and DJs.
This 50,000 sqft space has something for everyone. From signature cocktails to EDM DJs to the first grassed rooftop Champagne bar take in the 360 views of KL while enjoying a drink.
A great spot for a relaxing night out styled after a coastal resort bar.
A favorite amongst backpackers, this is a bar to dive into nightlife and meet other travelers!
Things to do in Kuala Lumpur: The best sites and museums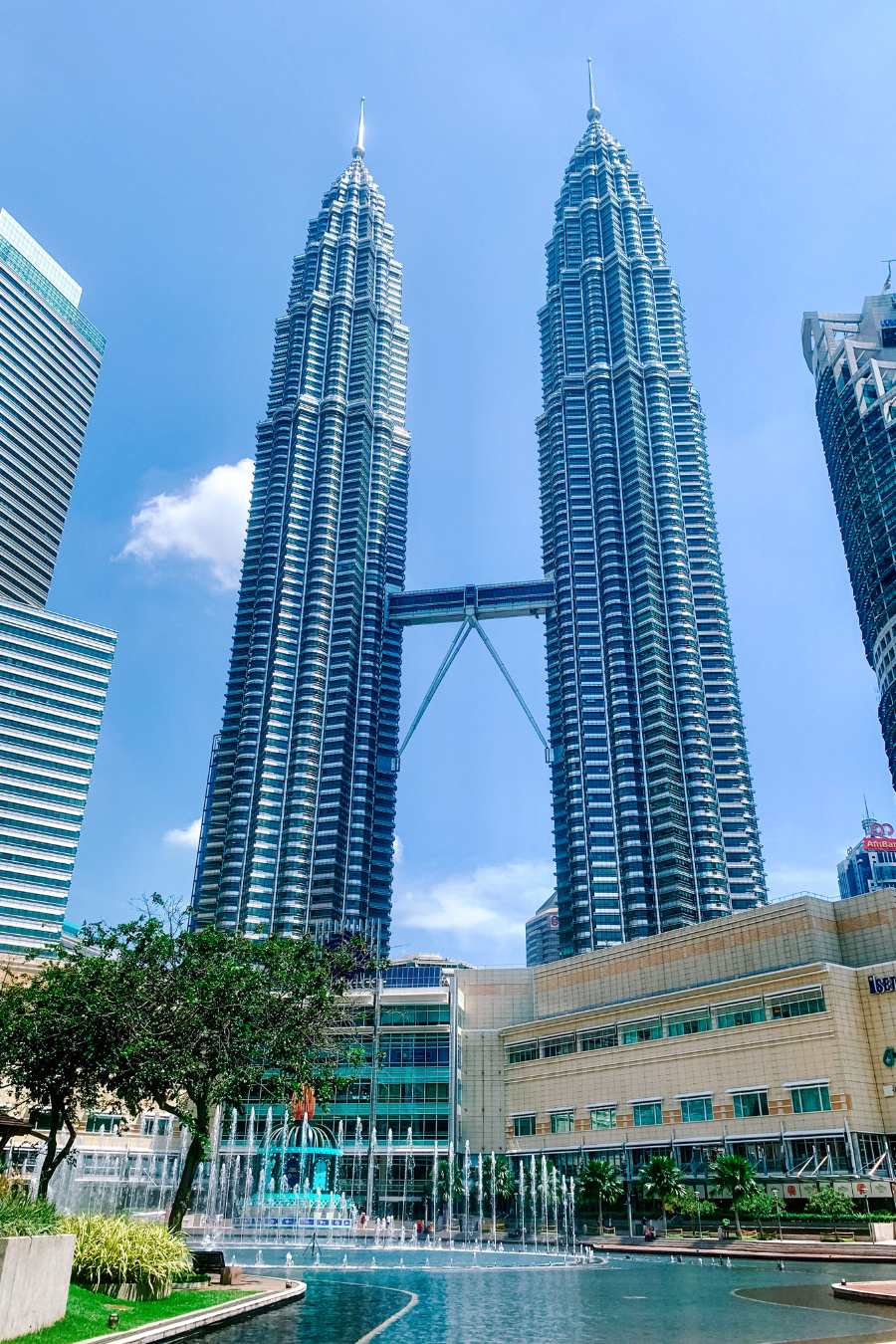 Visit the Petronas Towers
These famous identical towers have a bridge that connects them halfway to the top. They are stunning to look at from the ground and are the world's tallest twin skyscrapers. Buy a ticket to the top to see a full view of Kuala Lumpur!
Forest Eco Park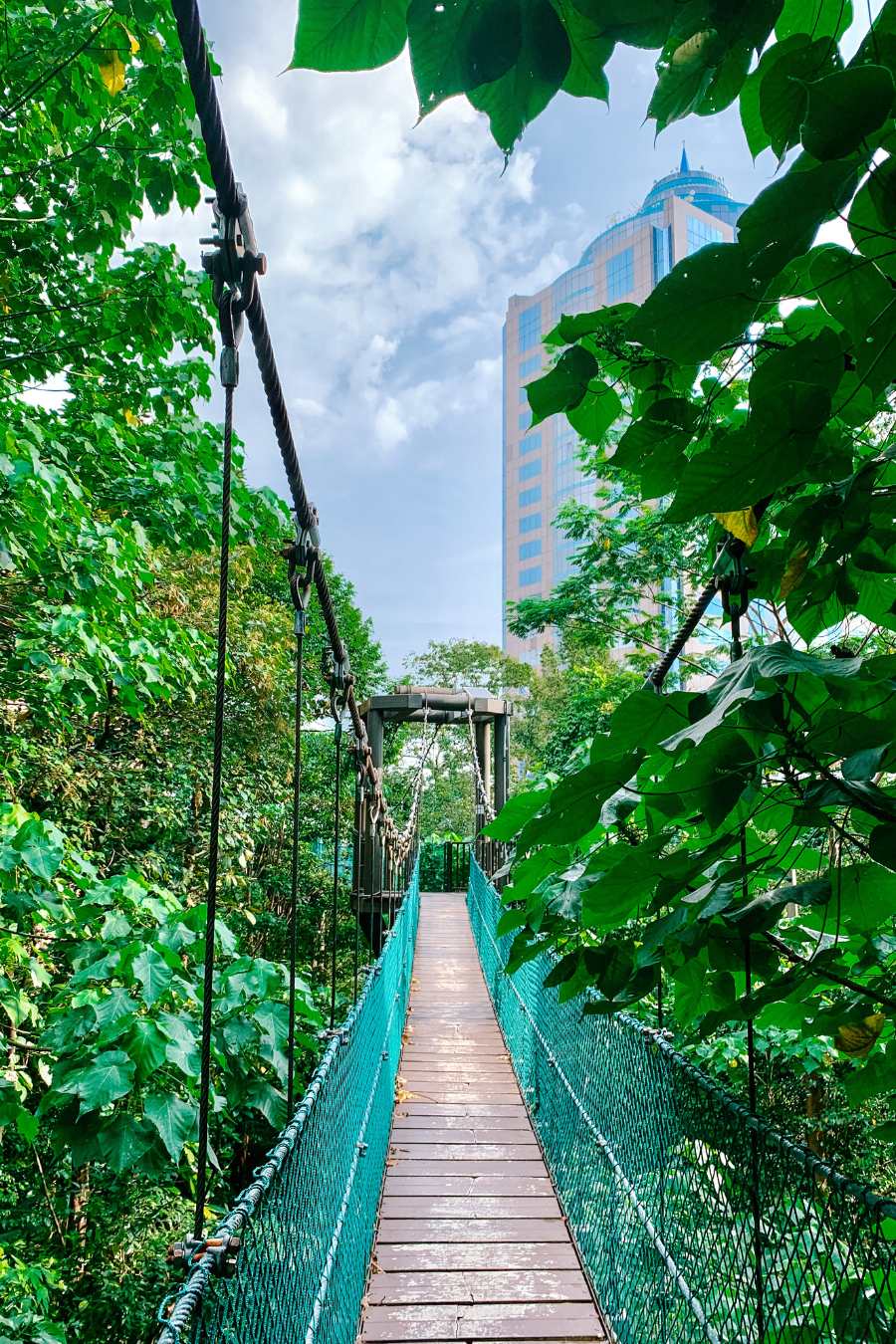 This is a unique forest park with rope bridges as walkways. While walking through the park, you will forget that you are in the middle of a city!
Kuala Lumpur Bird Park
The Bird Park spans over 20 acres and is home to 3,000 birds. While in the park, you'll learn about the local flora and fauna with the majority of birds and plants being native to Malaysia.
Kuala Lumpur Butterfly Park
Located next to the Bird Park, this park is modeled after a jungle forest and contains over 120 species of butterflies.
Kuala Lumpur Orchid Gardens
These gardens are another beautiful park filled with different orchids to observe!
Pro-tip: Save and buy a bundle pass to explore the Orchid Gardens, Bird Park and Butterfly park!
Aquaria KLCC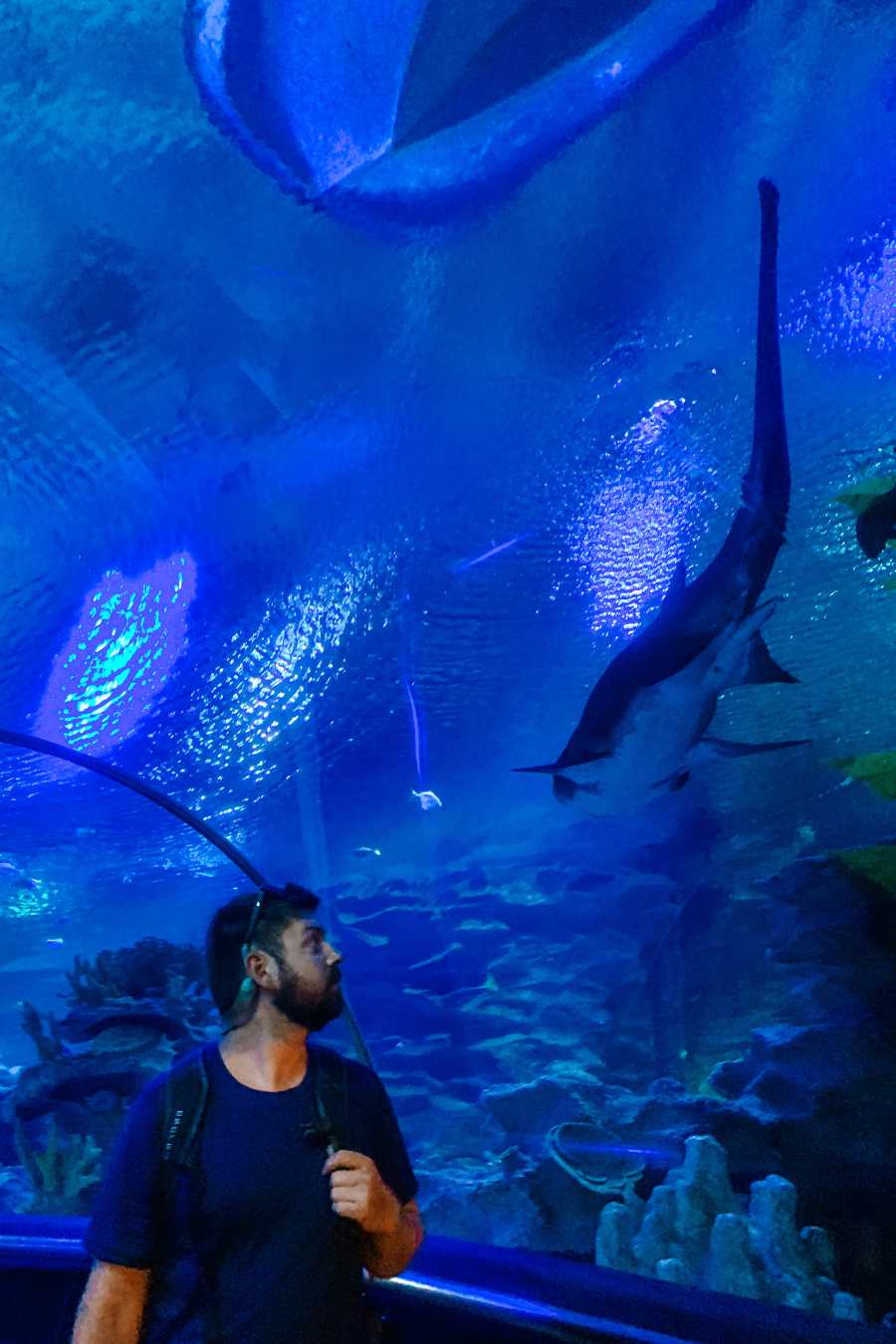 The Aquarium is in the center of Kuala Lumpur and features a variety of fish and animals. Walk through a submerged tunnel between sharks!
Islamic Arts Museum Malaysia
Learn culture and history of Malaysia through three floors of this famous museum.
National Mosque
Dive into the Islamic culture and walk through this historic mosque. Make sure to always be respectful of the dress code and rules.
Sri Mahamariamman Temple
This temple is located at the edge of Chinatown and is the oldest Hindu Temple in Kuala Lumpur.
Thean Hou Temple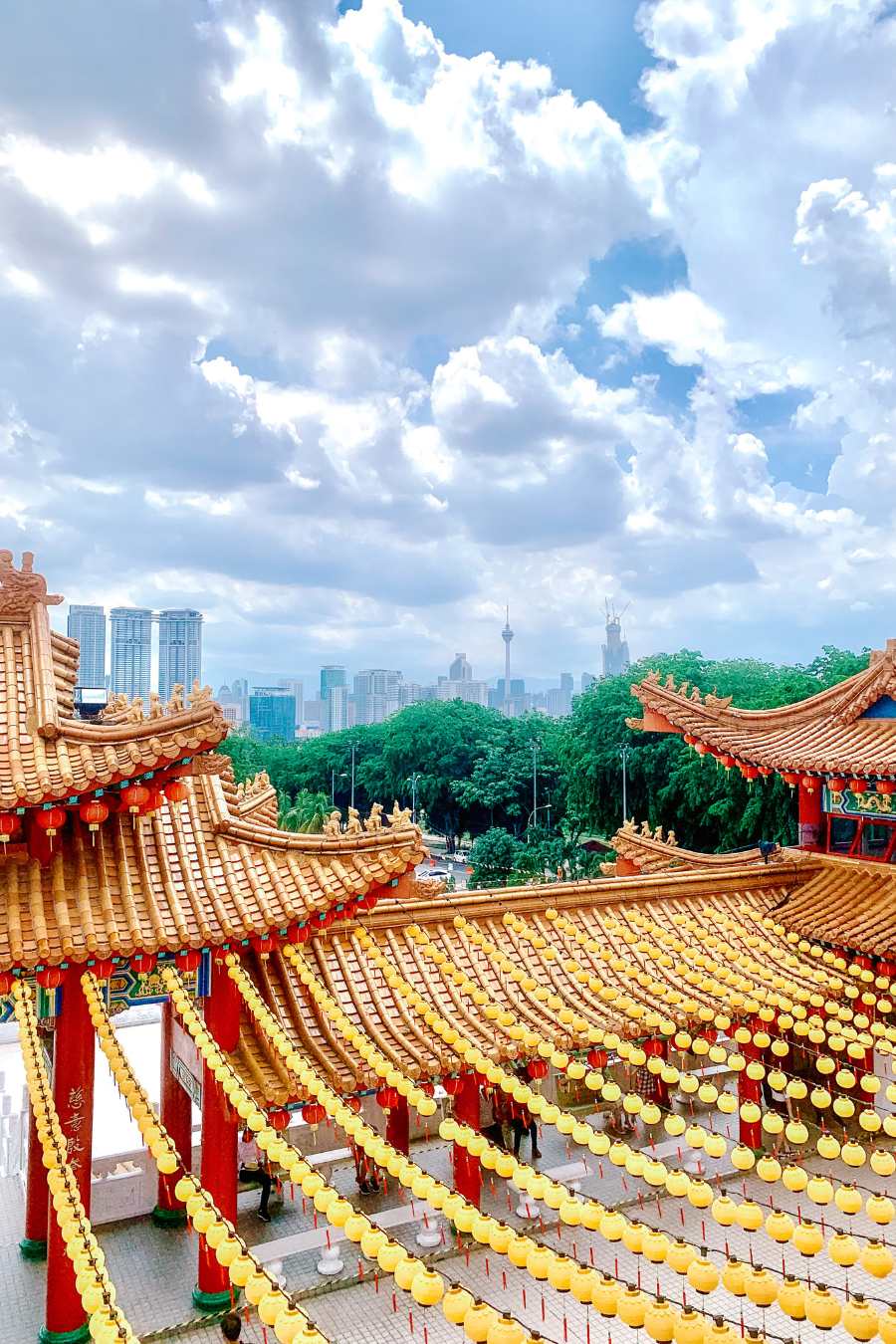 This is one of the most beautiful temples in Malaysia and also has epic views of the city!
Explore the Central Market
Markets in Southeast Asia are always an experience to walk through. The central market in KL is no different!
Eat some street food at Hutong
Malaysia is known for cooking up some of the best street food in the world. Don't be afraid to try something new!
Experience the all glass top floor of Kuala Lumpur Tower
See the city from the sky with the all glass floor. This is one of the most instagrammable spots in Kuala Lumpur!
Jamek Mosque
This is a gorgeous mosque with flowing water located in the middle of the city.
Use code JLJ10 for 10% off all eSIM purchases.
The best day trips from Kuala Lumpur
Batu Caves
Easily accessible from the city by car or train, these caves are home to many Hindu shrines. It is 272 steps to the cave entrance so be prepared for a little exercise!
Kuala Selangor
This coastal town is home to the largest firefly colonies in the world. Take a relaxing boat tour up the river at night to enjoy the views.
Cameron Highlands
This three hour drive to the highlands from Kuala Lumpur is worth the time. The drive will take you through the beautiful green forests of Malaysia!
Malacca
Malacca is a UNESCO World Heritage Site and was once the home to Dutch and Portuguese settlers. If you happen to visit here on the weekend, there is a market on Jonker Street for some great eating and shopping.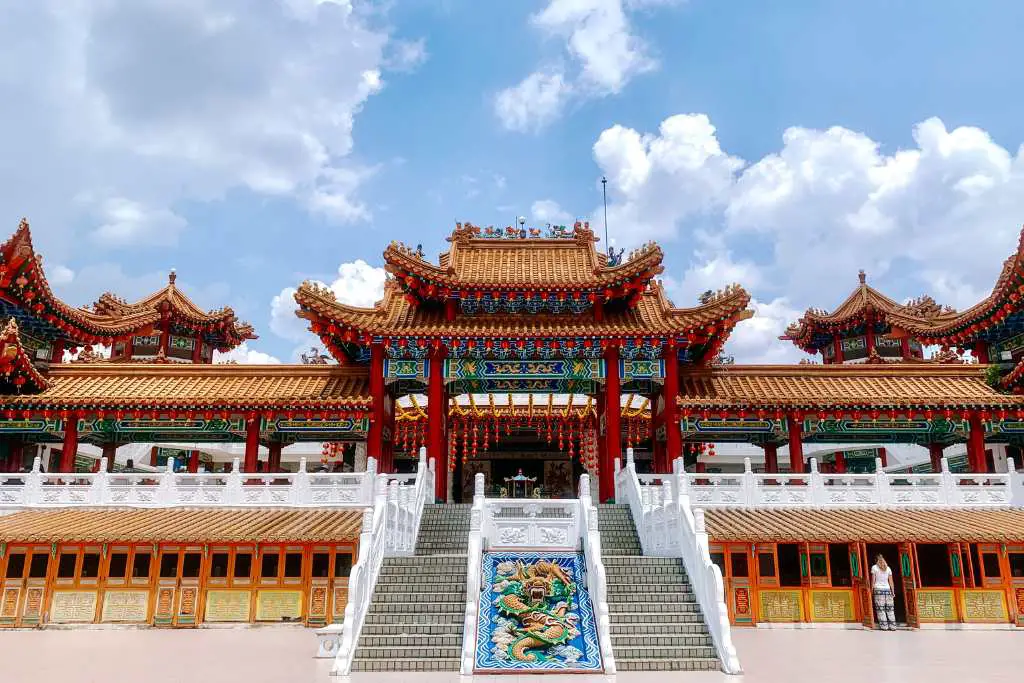 Transportation in Kuala Lumpur
Airport Transportation
The Ekspres (express) train is the fastest train that will take you to and from the airport to KL Sentral station. If you are not walking distance to this train station, you will need to transfer to get to other areas of the city.
Grab is a very affordable rideshare app in Kuala Lumpur. It may be worth the cost to simply order a car from the airport rather than taking the train.
Public transposition
Kuala Lumpur features a comprehensive network of buses, taxis, monorail, light rail transit and commuter trains.
Walking
A lot of the sights in Kuala Lumpur are grouped into areas together. You can take a quick Grab ride and then walk between a few sights to better experience the city.
There are several rideshare apps in Kuala Lumpur however, we recommend Grab as the safest and most easy to use.
Safety in Kuala Lumpur
Typical crimes against tourists are theft and pickpocketing, especially in crowded tourist areas. Always stay alert when walking and keep your belongings safely zipped on your body. For example, never put your phone or wallet in your pocket without a zipper or flash expensive jewelry.
Make sure to purchase travel insurance with World Nomads before your trip to cover any incidents.
Additional resources:
There is so much to explore and experience in Kuala Lumpur, Malaysia! Let us know in the comments your favorite activity in KL.