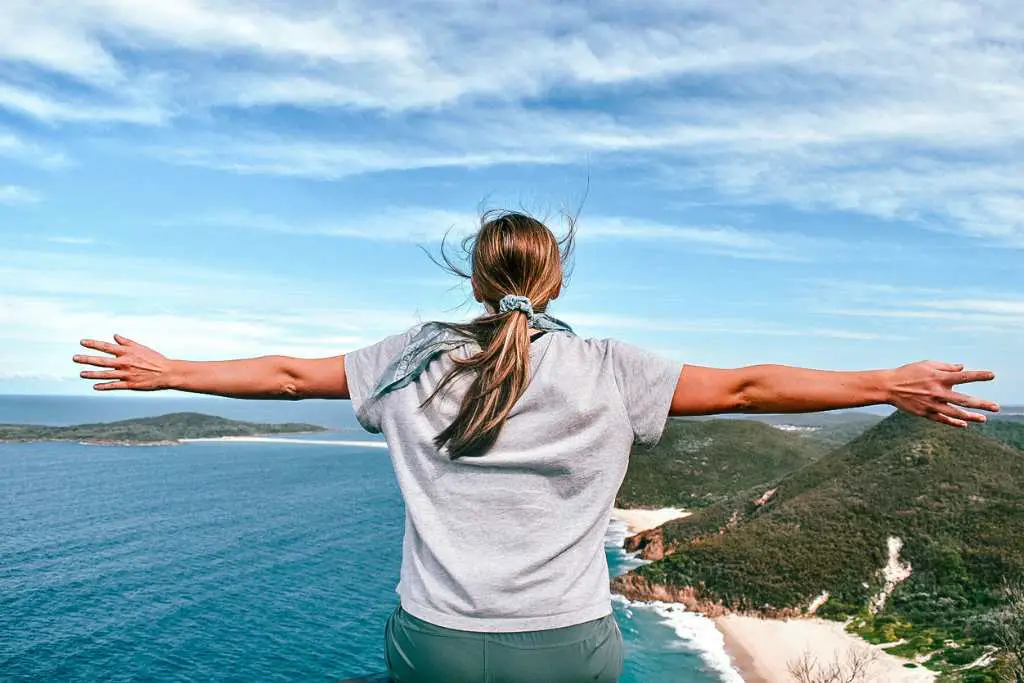 In 2019 we made the best decision of our lives to quit our corporate jobs and travel to over 25 countries in a six month period. Prior to taking off, we spent about eight months planning and saving for the trip of a lifetime. While the travel itself can be spontaneous, if your plan is to leave for an extended period it is important to prepare as best as you can. This guide will give you your first to do list on how to prepare for long term travel. While this is more directed for extended travel, it can still be helpful for planning any international trip.
1. Get your finances in order.
This is an essential part for preparing yourself for long term travel. I mean, how else are you paying for all of the new food you will try? The last thing you want is to get yourself in a financial bind while in a foreign country and your experience will be much more rewarding if you are prepared financially.
Set up a bank account that does not charge foreign transaction fees.
We recommend using Charles Schwab because they also reimburse any ATM fees which will save you hundreds over a long period of time. For example, we took out 300 Baht (~10 USD) in Thailand at a bank ATM and the ATM fee was $7 USD. That is practically the same amount that we did take out but that fee was reimbursed within a few days. After months on the road, every one of those fees quickly add up and drain your finances.
Apply for a travel credit card.
Building credit card points is the easiest way to earn free money. As budget backpackers, we love free money! We paid for $3,900 USD of our six months backpacking with just credit card points, most of which we accrued while planning for our trip. There are certain cities that are more expensive than others and that is the time to use those points so it does put a strain on your daily budget. We swear by our Chase credit cards because there are no foreign transaction fees and also have great bonus perks for travel.
Prepare for lost or stolen cards.
Have a debit card from a different bank in case your primary account is frozen or your cards get stolen. Unfortunately, travel nightmares do happen and while you hope for the best, always prepare for the worst. Charles Schwab was our primary debit card but we also had Chase checking accounts as a back up in case anything was lost.
2. Purchase travel insurance.
We can't emphasize this enough – travel insurance is an absolute must when you prepare for long term travel. Chances are that your standard health insurance will not cover any accidents or illnesses that happen internationally. While it is an additional cost upfront, it will protect you from owing thousands on medical bills. Not only does it cover medical emergencies, it will also cover stolen items and travel costs if there is an emergency.
We purchased World Nomads Insurance for our six months trip to 24 different countries. We each paid around $600 each for insurance for that time period, which is completely reasonable given the time span. Many travelers we met were in motorbike accidents, stung by jellyfish, and had stolen phones. World Nomad's insurance will cover all of these accidents.
3. Apply for Visas.
Even though you may not have an exact travel plan, you want to make sure you apply for any visas ahead of time to avoid a headache while on the road. This is especially important before jumping on a plane to Asia. Some countries that require a visa are China, Vietnam and Laos. If you are just traveling in Europe, make sure to keep track of the amount of days in the Schengen Region. You are allowed up to 90 days in a 180 day period.
4. Prepare a phone plan.
There are plenty of ways to ensure your phone will work while traveling internationally. With wifi at almost every establishment, you do not necessarily need to pay for international data but it is important to have a back plan in case you are not able to access wifi and need to order a car or call for help. Listed below are a few phone plan options:
T-Mobile is a great option for international travel.
The representatives will say that they will allow up to 90 days on international service. Our phone worked the entire six months abroad without interruption. I can't promise you that you will have the same experience but you should be guaranteed at least three months.
Have a plan set up for a daily charge in case of emergency.
It is not 100% necessary to have international service, just have a plan in case you get in a pinch and need service if WiFi is not available. Verizon has an option where you can activate your phone for 24 hours for $10 a day. This should be sufficient enough if you do not care about having data when you are not in an establishment with wifi, but you have the option to activate your phone if need be.
Activate an international SIM card.
If you are staying in one country or region an extended time, consider buying an international SIM card and pay by the data used. This can be purchased when you land at your destination and is an affordable alternative to using an American plan. You will not have the same phone number but that is not important as long as you share with your close friends and family so they know how to contact you.
Use code JLJ10 for 10% off all eSIM purchases.
5. Prepare emotionally and physically.
It is a huge life decision to pack and up and leave your life behind for an extended period. Physically, it is hard to make time on the road for fitness. If you make it part of your daily routine before you leave, it will be easier to incorporate work outs into your schedule while traveling. One way to prepare mentally is to connect with loved ones as much as you can before you leave. It is difficult in different time zones and while you are busy on the road to make as much time as you would normally have in your everyday life. Prepare yourself and your loved ones to adjust to less communication, but that does not mean that there is any less love in those relationships.