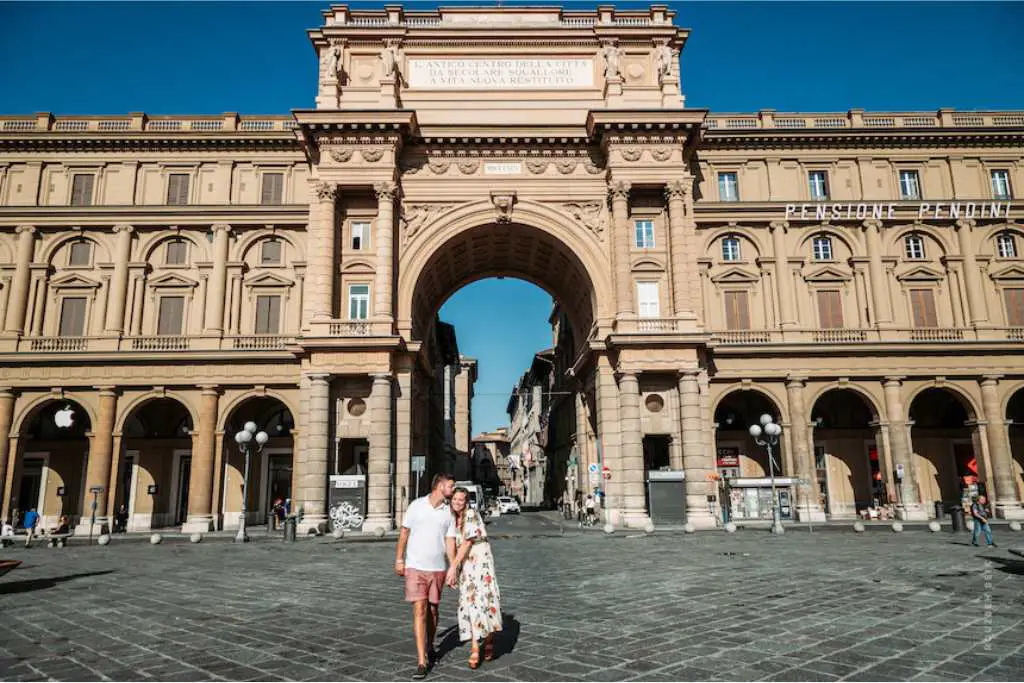 Florence is by far our favorite city in Europe for so many reasons! The food, wine, views and history just to name a few. There is so much to enjoy while visiting this historic city. It is important to find housing that meets your needs and makes you feel safe when traveling to a new city. Really there is no wrong place to stay, but this guide will walk you through you the best areas to stay in Florence!
Transportation in Florence
One of the best things about Florence is how walkable it is as a city! Seth lived in Florence for two years and lived in all sorts of different neighborhoods during that time. No matter where he lived, he was always able to walk to the most popular bars and restaurants. The biggest takeaway from this is that no matter where you decide to stay in Florence, you will be able to walk around and explore the entire city!
There are also taxis available in all of the major piazzas if necessary. Ride-share apps like Uber and Lyft have not yet taken off in Florence and honestly, I'm not sure they ever will. Florence is committed to keeping it's historic charm.
There are also public buses that run throughout the day. Make sure to always purchase your bus ticket before getting on the bus to avoid being fined! Read this article for more detailed information on public transportation in Florence.
Safety in Florence
For the most part Florence's historic center is safe with pickpocketing being the most common crime. You should always be aware of your surroundings when walking around the city and if possible, never walk alone at night. This is common for most major cities! However, there are definitely a few neighborhoods that are more safe at night, near good bars and restaurants and a short walk to beautiful piazzas. We would stay in any of the neighborhoods listed below when visiting, which makes them the best areas to stay in Florence!
Types of housing to stay in Florence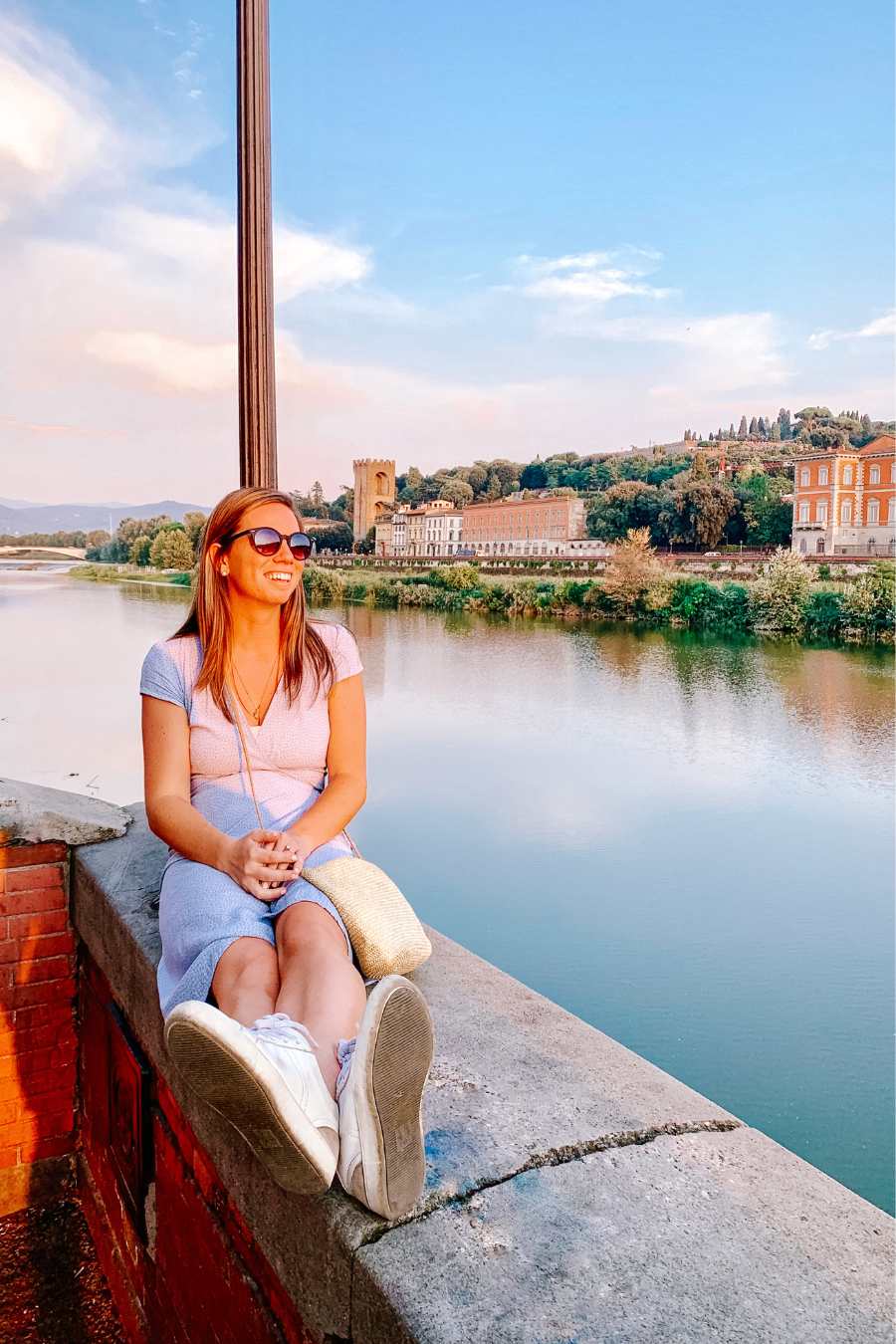 Hotels: Lots of people prefer to stay in hotels when traveling. If this is you, there are tons of great options in Florence, especially in the historic city center. Here are a few that we recommend!
Enjoy your morning coffee or evening wine with stunning views of the Arno! The pictures of this hotel speak for itself.
This is located in an ideal location right on top of the historic Piazza Repubblica. Some of these rooms may be a bit more outdated but it is filled with charm and history.
This hotel is very reasonably priced considering it is located just steps from the Duomo. There is also a great rooftop bar that overlooks the Duomo! Even if you don't stay here, we recommend heading there for a drink to take in the epic city views.
Airbnb: Best housing option for families or groups
Depending on your budget and group size, a hotel might not be your best choice. Florence is one city in Europe known for stunning Airbnb options! If you are looking at airbnb options, read through this list of where to stay in Florence for a breakdown of the best neighborhoods. It can be intimidating to look on the map and have no idea which area to narrow down your search. Use the list below to decide which area to stay in Florence is best for you!
The best areas to stay in Florence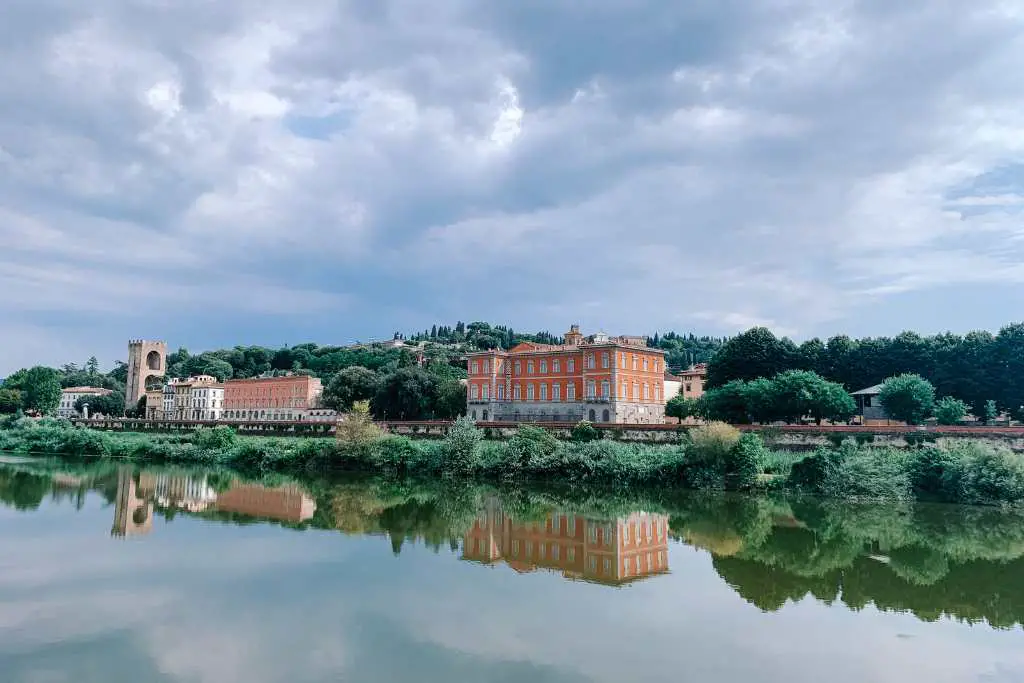 1. Piazza Santa Croce – best area to stay in Florence for bars and nightlife
Santa Croce, where the Basilica of Santa Croce in Florence is located, is one of the most historic Piazzas in Florence. The Basilica has one of the most beautiful facades in all of Europe. The colors of this church were actually the inspiration for our wedding!
This square is just off of Via de Benci which is home to a lot of our favorite aperitivo spots as well as the connecting street between a few of our favorite bars. Piazza Santa Croce itself is a very common square to grab a seat on a bench or on the steps of the church itself. It is a great place to people watch and admire the beauty of the church.
Piazza Santa Croce is also where calcio storico is played. This game which loosely resembles a combination of rugby, soccer and boxing has been played in this square for hundreds of years. The teams represent Florence's four quadrants. Definitely check out a match if you visit Florence in June!
Pros: Closest to the nightlife in Florence.
Cons: Will be noisier at night due to the lively bar scene.
2. Piazza della Signoria – best area to stay in Florence for historical museums
Piazza della Signoria is an absolutely breathtaking square filled with so much history. It is home to the Palazzo Vecchio as well as many statues including a replica of the famous David. If you choose this area, you'll be steps from the busiest shopping streets with all the big name brands, the ponte vecchio and the Ufizzi Gallery.
Tip: There is a water fountain in this Piazza that pours frizzante water! It is so refreshing and one of our favorite places to stop while walking around Florence.
Pros: Close to the museums in Florence.
Cons: The streets will be crowded as it is one of the most touristy areas.
Use code JLJ10 for 10% off all eSIM purchases.
3. Piazza della Repubblica – the best area to stay in Florence for tourist attractions
This square is the true center of Florence as it still has pieces remaining from the original Roman Agora that used to exist right in that very spot. If you stay nearby, you will be a short walk to all that Florence has to offer.
The Duomo is right nearby here which means you are right near all of the action. This also means that housing may be a bit more expensive.
Pros: Closest to the best shopping and main attractions in Florence.
Cons: Housing will be more expensive here since it is closest to the Duomo.
4. Piazza del Mercato Centrale – the best area to stay in Florence for transportation
Piazza del Mercato Centrale is the best area to stay in Florence that is closest to the main train station and still nearby all of the main attractions. This makes it the best neighborhood to stay in Florence for getting to the airport and traveling to other cities in Italy.
If being right in the middle of the hustle and bustle is your priority then this is the area for you. Right outside of your door you'll be in the middle of the famous leather market with carts lining the street. You'll also be near the central market where on the ground floor you can purchase very fresh produce and meats. On the top floor of the market, you can take a cooking class or grab a bite in the food court.
Pros: Close to the train station for easy travel.
Cons: While this area is still safe, it is probably lowest on the safety scale on this list of the best neighborhoods in Florence. Always be aware of your surroundings!
5. Piazza Santo Spirito – best area to stay in Florence for a local experience
Most people choose to stay on the Duomo side of the Arno River to be close to all of the action in Florence. But if you want a more local experience on your trip to Italy, then staying on the other side of the Arno near Piazza Santo Spirito is the right choice for you. The streets surrounding this square are a great place to stay! There are nearby grocery stores, tons of cafes and you will be just steps from the breathtaking Pitti Palace. Since Florence is such a walkable city, you are still a 15 minute walk to the Duomo. You are also much closer to the epic sunset views at Piazzale Michelangelo, a must do when visiting Florence.
Pros: There are lots of local bars and restaurants in this area. It is also closer to Piazzale Michelangelo.
Cons: It is a little farther to the main museums in historic city center.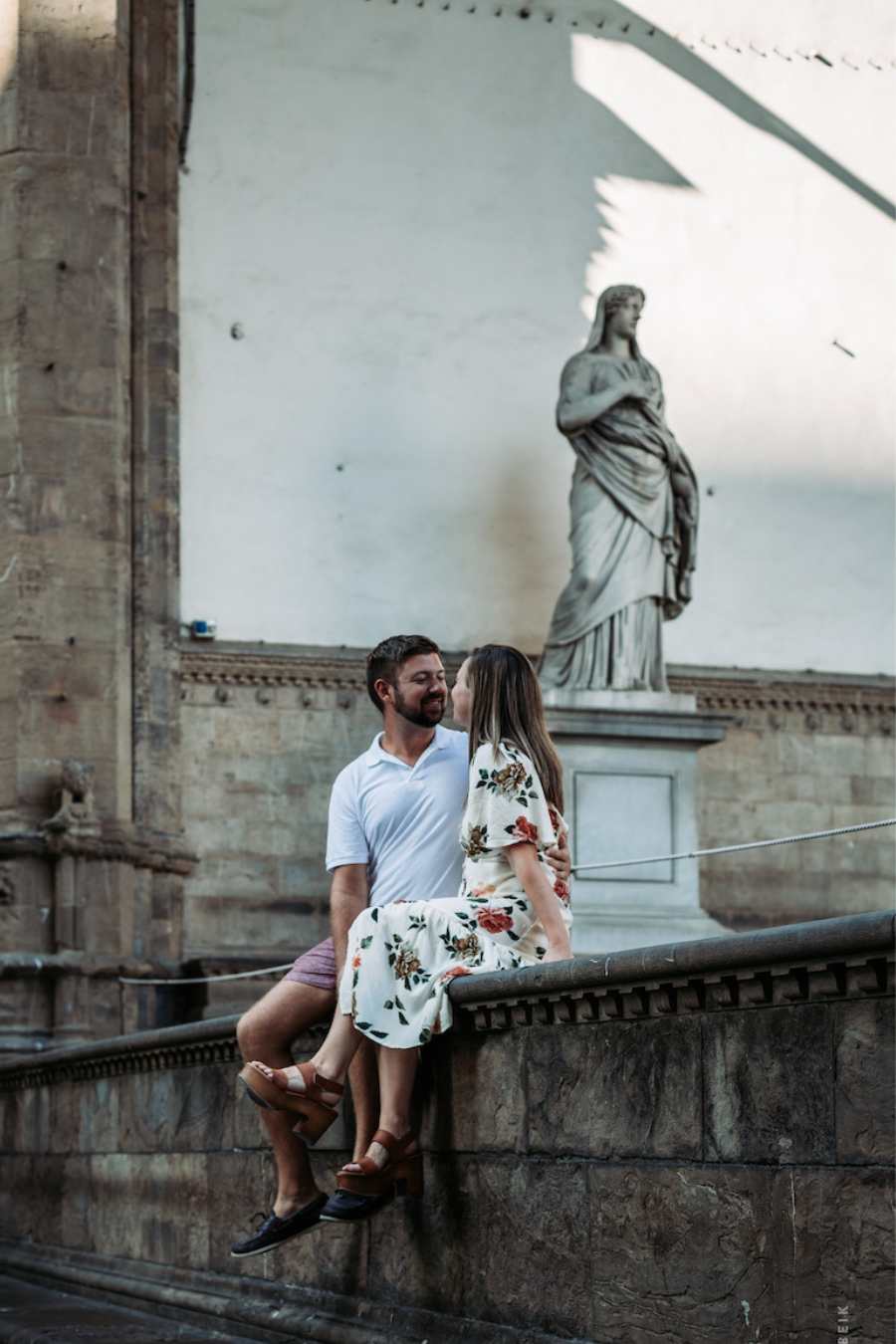 Additional Florence Resources:
Hopefully this list of the best areas to stay in Florence is helpful for your trip planning. Florence is one of the most magical cities in the world and we are so excited for you to experience all of it's beauty!