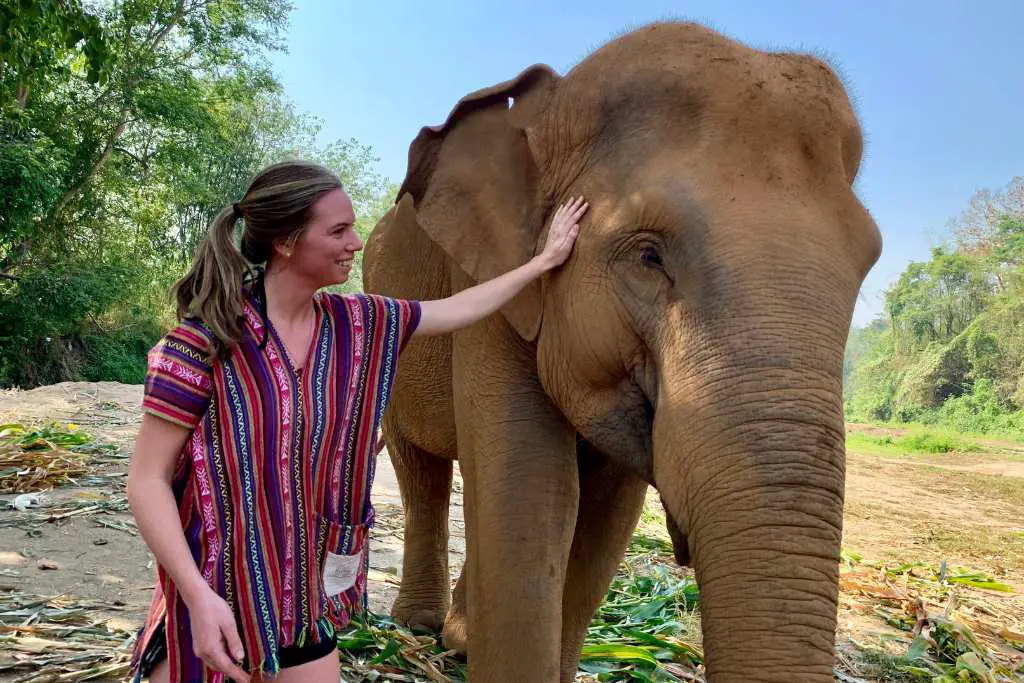 Chiang Mai is one of the most unique cities to visit while backpacking Southeast Asia. It is a vibrant city filled with a variety of activities and some of the kindest people on the planet. The city is big enough to entertain you for several days but small enough to meet both locals and fellow backpackers to make a lifetime of memories. This Backpacker's guide to Chiang Mai will provide you a budget friendly way to enjoy your stay in this magnificent city.
Transportation in Chiang Mai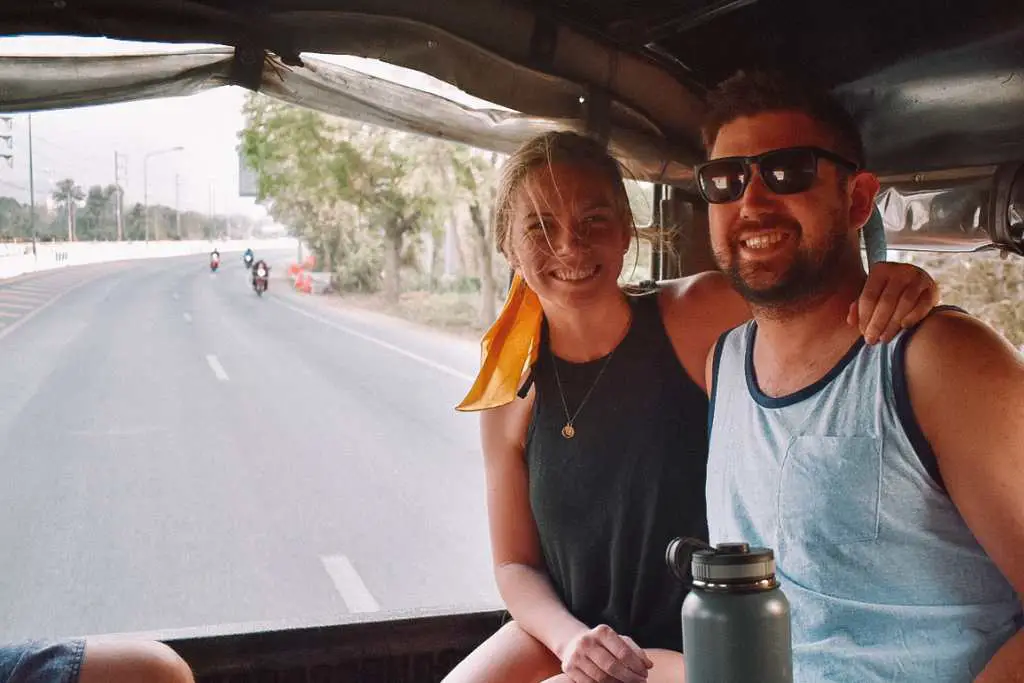 Grab Taxi will be your best friend not only for this purpose but also for getting around the city if a location is too far to walk. Ordering a Red Cap will be your cheapest option through this app. Red caps are those fun trucks that are open in the back. Ordering through this app is completely safe and you can pay with your credit card. If you do not want to use this app, show the Thai name and location of your housing to a taxi driver. Be sure to exchange for small Thai Bhat prior to getting in your taxi as they may not have change. Our cost from airport to hotel was ~$6 USD.
Where to stay in Chiang Mai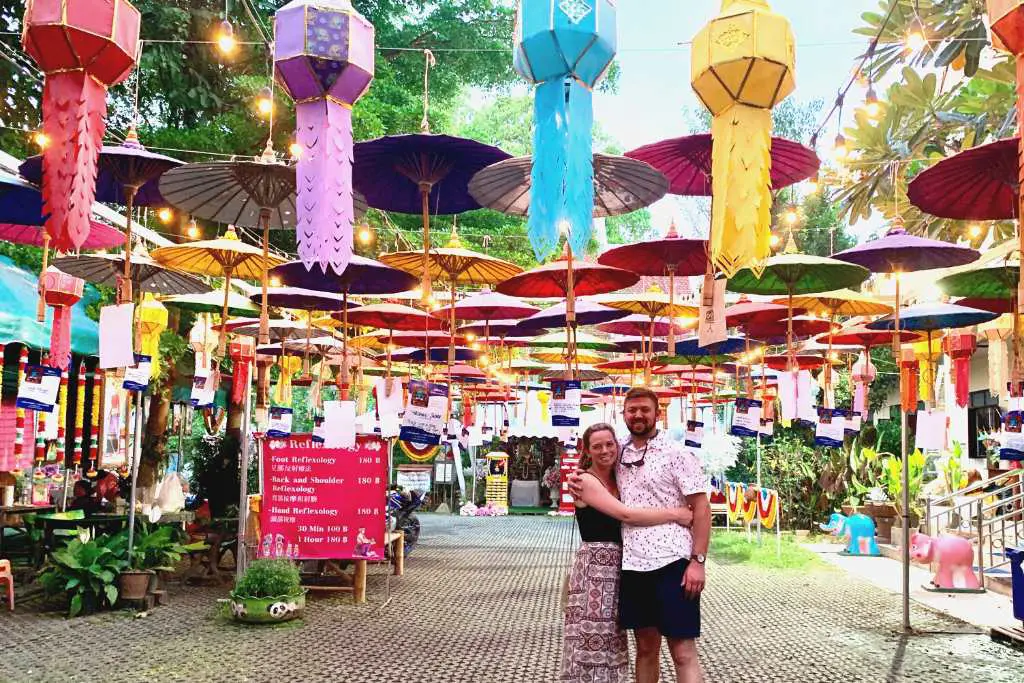 A hostel right around the corner from Old Town. This is a great place to stay if you are looking to socialize with other backpackers and be close to all of the bars and restaurants in Old Town. Prices will vary if you opt for dorm housing or a private room, either way it is an affordable option on a budget.
If you are looking for an affordable step up from a hostel, this is your spot. This guesthouse is owned by the sweetest family and about a 20 minute walk to old town. It is super affordable, clean, and spacious. There is also a 7/11 right nearby to buy water and whatever else you may need. There is an option as well to have breakfast served every morning from a nearby restaurant. We paid $18 a day and as budget backpackers, this was luxury housing with a bonus of free use of their bicycles.
What to do in Chiang Mai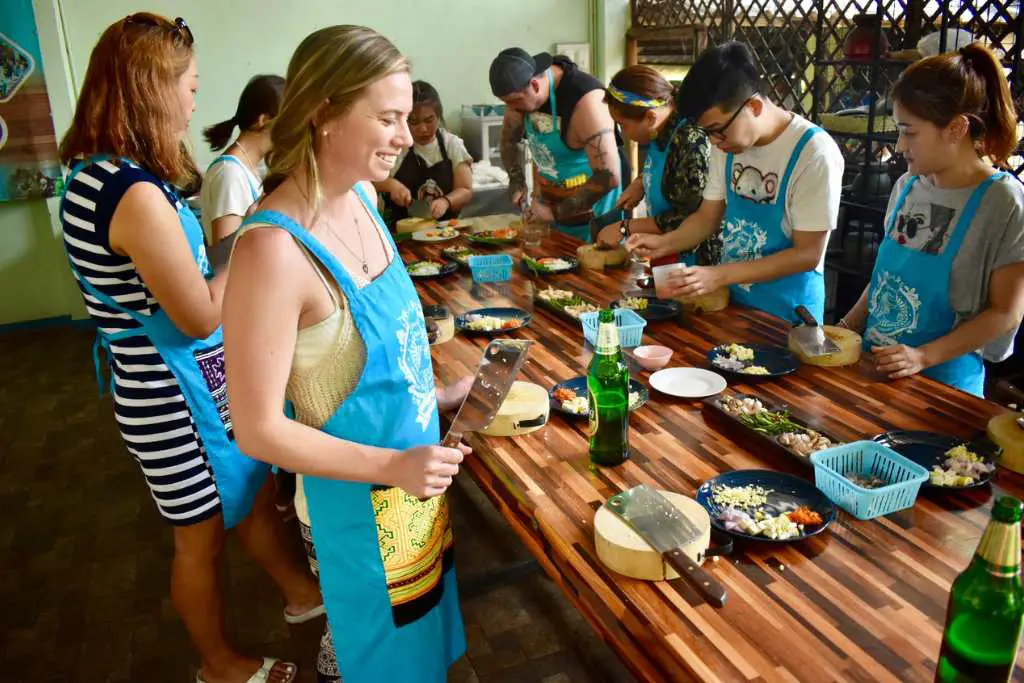 Visit an Elephant Sanctuary:
Our day spent with the Elephants was the most memorable experience of our lives thus far. The Elephant Jungle Sanctuary cost ~$50 USD and was worth every penny. Make sure to book your tour in advance if possible, spots do fill up especially during high season. Many businesses are not kind to the animals and only care about making money off tourists. Elephants are mistreated all over the world, the sanctuaries rescue and give them protection with a healthy life. Many of them suffer from post traumatic stress disorder and have permanent scarring from being forced to perform in circus activities or from people riding them.
We did a half day in the morning and left around 8am, we would recommend that timing over the afternoon session so that you have more time in the afternoon/evening to explore the city once you get back. All of the elephants at this sanctuary have been rescued from cruel circumstances all over Thailand. The elephants are beyond loving and friendly. Wear a dark bathing suit and be ready to get down and dirty with these beautiful creatures!
Take a cooking class:
Thai Secret Cooking Class but there are so many options if you want to find one that works best for you and your budget. This particular one cost $35 USD. Like most excursions in Asia, transportation will pick you up from your housing. You start the experience going to the local market and shopping for the items you will cook with the class and then go onsite to cook. You definitely only need to sign up for a half day and there will be leftovers!
Go to a Boxing Match:
This is a must do while visiting Thailand and Chiang Mai is a great city to knock this off the bucket list. Tickets are around ~$15 USD in Chiang Mai which is cheaper than other cities in Thailand. You can order online through Klook – here is a link to the boxing tickets. We used this site to order tickets to a variety of events in Asia so we know it is trustworthy. You can buy your tickets online or wait until you are in person, tickets are easily available.
Explore the Sunday Night Market:
If your visit to Chiang Mai happens to be on a Sunday, you must go to the night market. It is so unique and chaotic. It starts at the Tha Phae Gate at one end and extends for roughly 1km down the full length of Ratchadamnoen Road. The market is open every Sunday from 4pm till midnight. Grab a drink, eat a scorpion, and enjoy looking at local artwork!
Use code JLJ10 for 10% off all eSIM purchases.
Where to eat and drink in Chiang Mai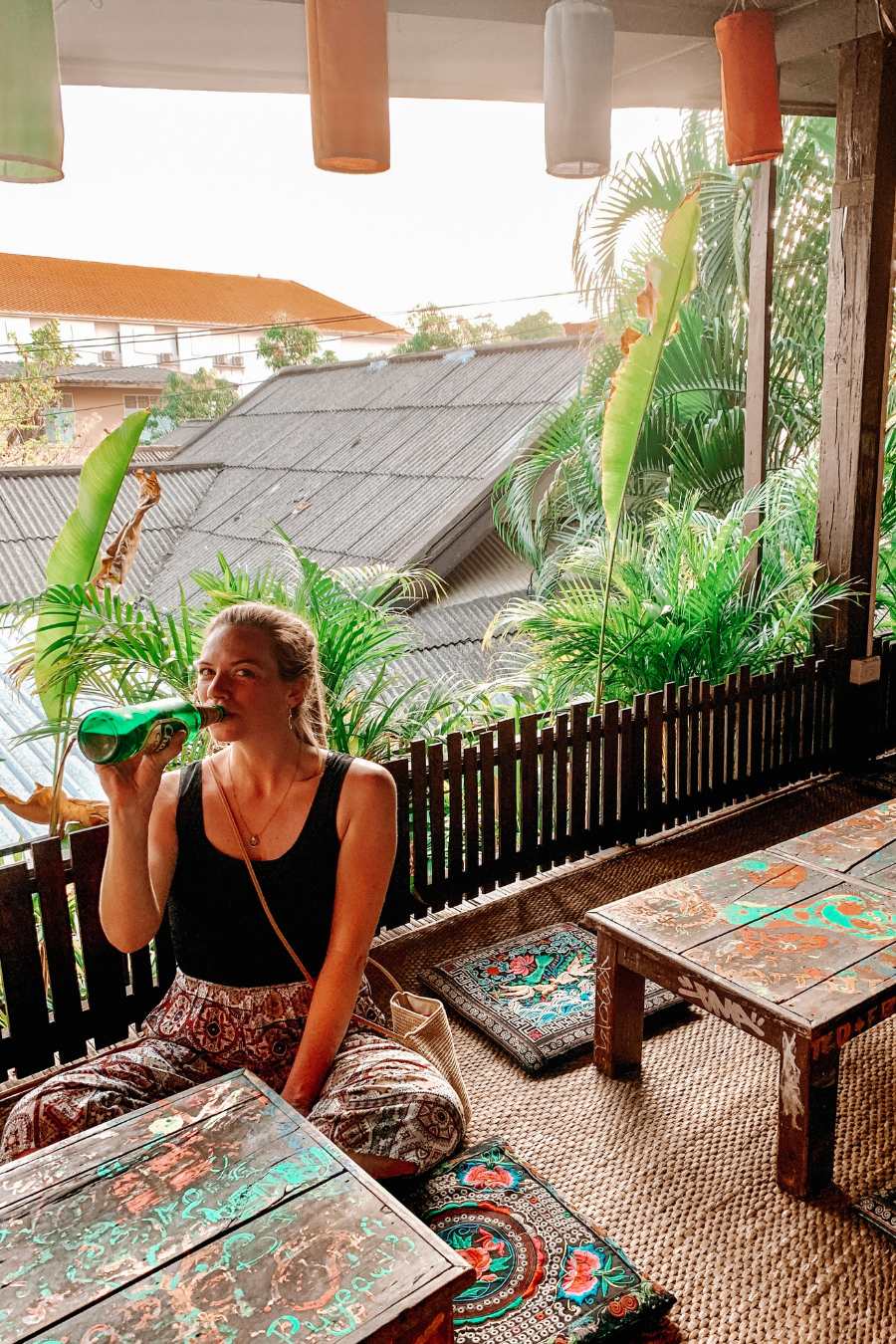 A great cheap and local spot in the old town. We ate here practically everyday while we were backpacking in Chiang Mai. Most dishes cost ~ $2 USD so it is a great place to try a variety of local dishes.
If you stay at Plern Plern Bed and Bike, this is a delicious restaurant when you turn left out of the building and cross the street. It's in Thai and just called "Noodle shop" in English on google maps. It is in the back half of the establishment linked. We had the best red curry here!
this is the main nighttime bar in Chiang Mai. It is on the corner of a street surrounded by a multitude of other bars. We started our nights at Zoes but actually had more fun at the surrounding bars. There is a walking street a bit past Zoes where you can bar hop and meet other travelers. Definitely take some time one night to explore this area! We met a fun group of fellow backpackers – one of the best nights of our journey! Backpacking is all about meeting other travelers, feel free to approach groups to make friends and don't be afraid to make the first move!
This is an edgy reggae bar with fun vibes. We recommended this for a happy hour cocktail before starting a night out. There is an upstairs deck with tables with cushions as chairs.
This is one of the only late night club that is great for after hours! All bars in Chiang Mai close at 12am except Spicy. Grab your crew when you are ready to finish your night with a dance sesh. It costs the price of a beer (~$4 USD) to get in.
Additional resources:
We hope this backpacker's guide to Chiang Mai helps plan your trip to this awesome city! Happy traveling!