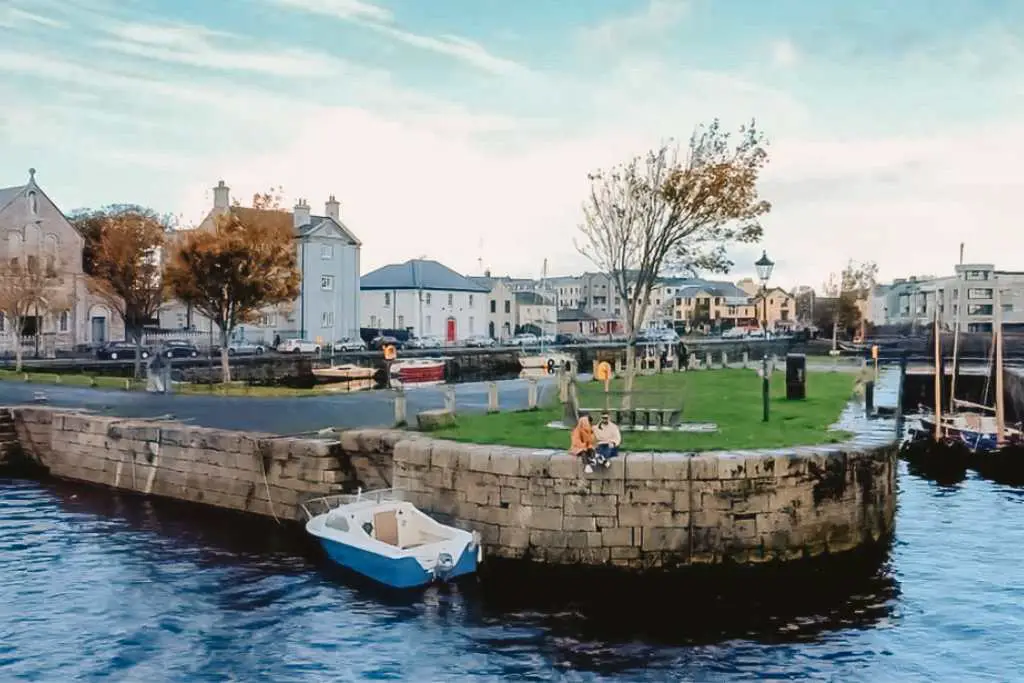 Galway is an absolutely epic city filled with history, beauty and fun! This complete city guide on things to do in Galway will walk you through options for eating, drinking and exploring.
Galway is a diverse city with options for any type of traveler. Galway has options for things to do involving both leisure and adventure. Fill your days with what makes you happy on your vacation. Some days all we want to do is sit in a dark pub with a Guinness and listen to live music. Some days we want to go on a hike to see the beautiful coastline. Find the best adventure for you!
If you are exploring more in Ireland, be sure to also read our 7 day Ireland Itinerary for more details on Galway and Dublin!
How to get there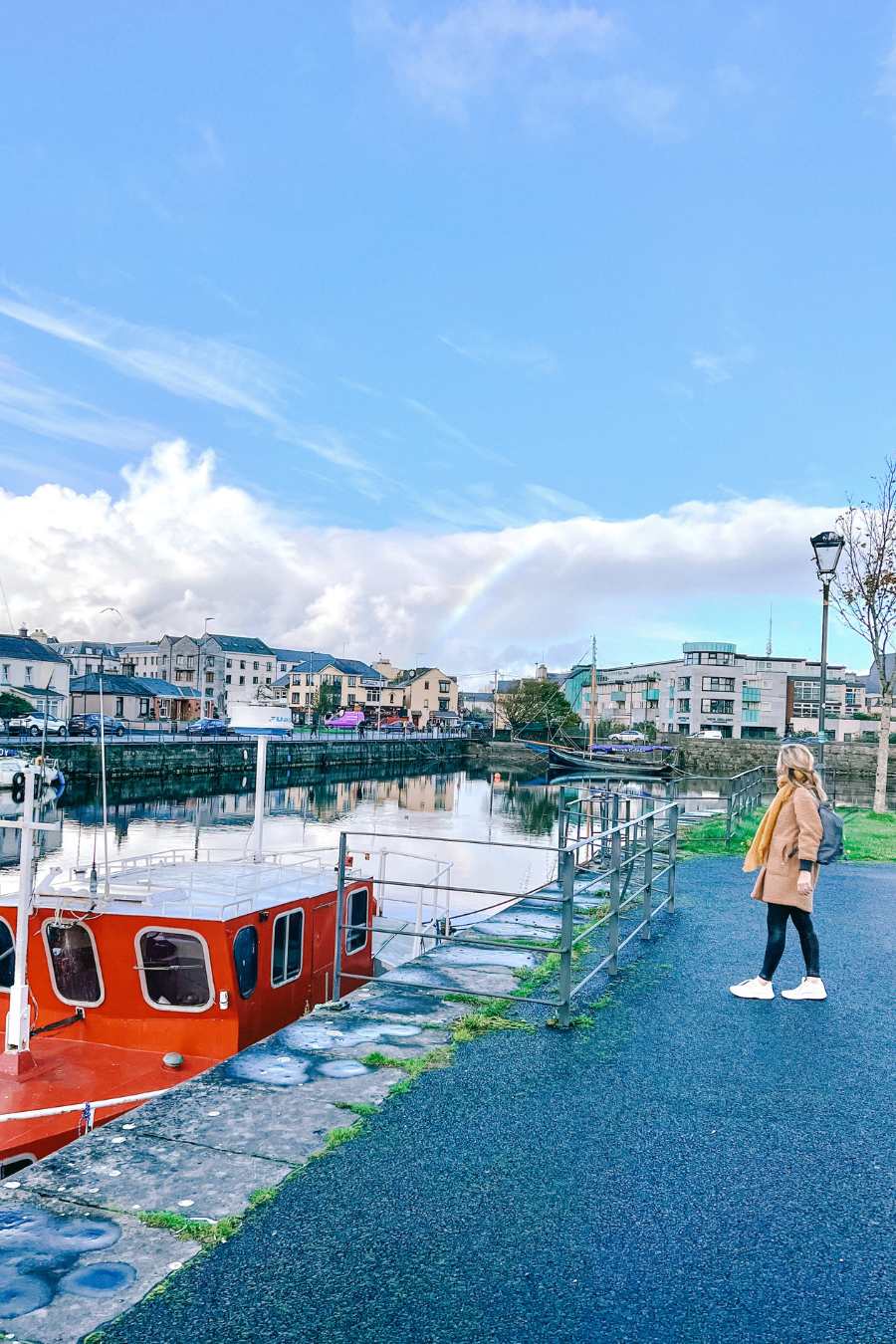 No matter where in Ireland you are traveling from, the best way to get around is by bus. Some people opt to rent a car which works as well but we always prefer someone else do the driving. Most likely you will fly into the Dublin airport if you plan to visit Galway. It is about a three hour drive from Dublin and actually a pleasant experience compared to the negative connotation that goes along with bus trips! We always take the Citylink bus which runs almost all times of day. There are two different locations which the bus departs from in Dublin, either from city center or the airport. Depending on your itinerary, one will be closer than the other!
Where to stay in Galway
Housing can be overwhelming to choose especially when visiting a new city. We have been to Galway multiple times, both on a tight budget and sometimes ready to splurge.
Location is a huge factor when choosing housing. We like to be in the action and ideally walkable to bars and restaurants. Galway is a very walkable city so even if you opt for housing a little farther away, it will still be manageable. The two options listed below are our favorite places to stay in Galway. They are right downtown and acceptable accommodation for all types of travel!
Budget housing option: Snoozles Hostel
We first stayed at Snoozles in 2019 on our original backpacking trip. It was one of the nicer hostels we stayed at in Europe and has a great community set up! More than that though, it was right in the center of the city. We could walk to all of the main attractions and easily stumble home after a little too much Jameson.
Splurge housing option: Jurys Inn
We stayed at Jurys Inn on our honeymoon and absolutely loved it. The location really can't be beat and the rooms were spacious and comfortable. We even had a lovely view of the river!
Things to do in Galway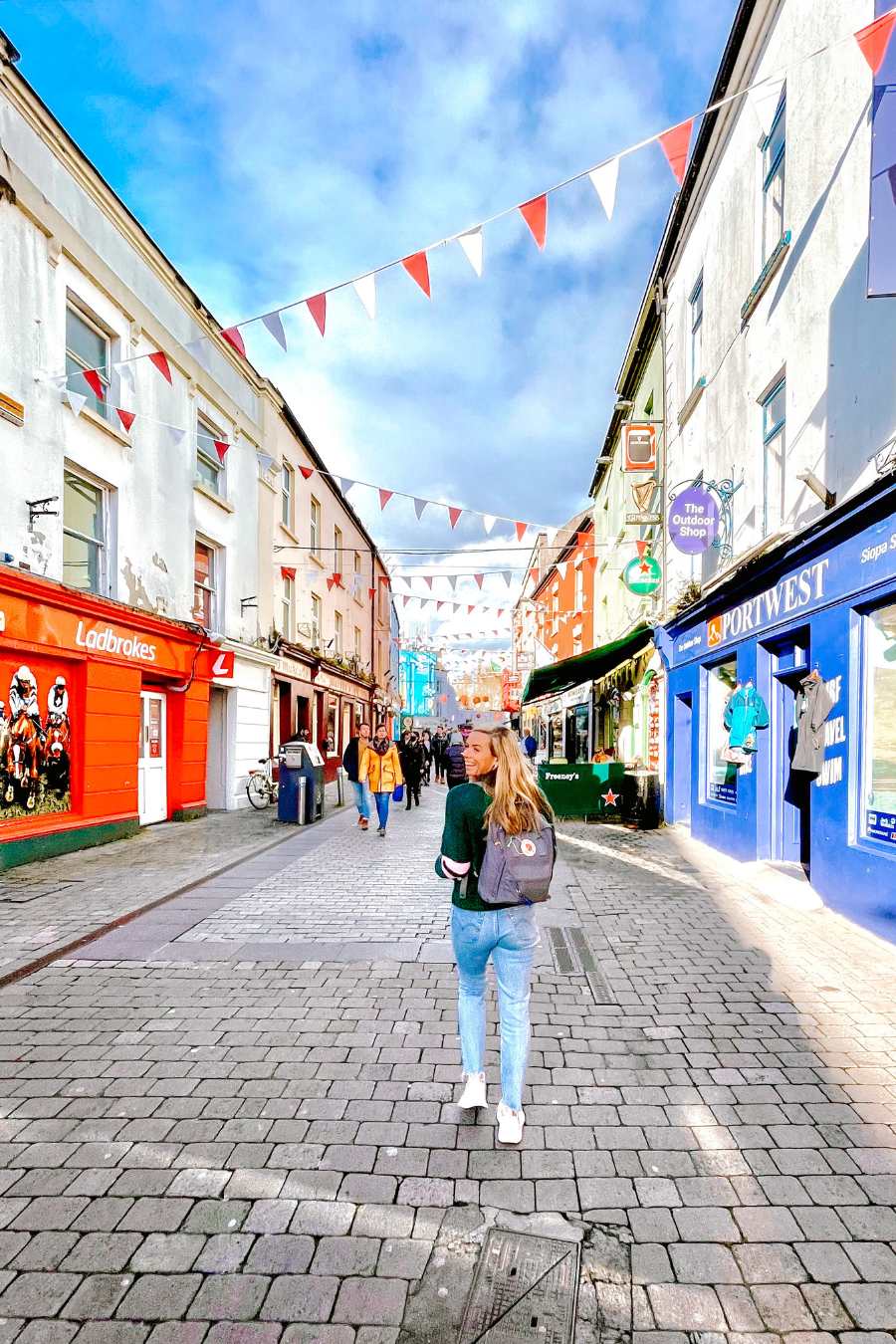 Galway is a great walkable city filled with multiple options for activities! Contrary what you might think, you do not just have to sit in pubs with your Ireland besties Jameson and Guinness. Although, there is nothing wrong with that!
Walk the path around Nimmo's Pier and South Park Beach to the lighthouse
We do this walk everyday (weather permitting) when visiting Galway. It is a great way to get in a little exercise and take in the beautiful views that the city has to offer. There are also perfect picnic spots along the way if you grab coffee or lunch before starting your stroll!
Shop around Shop Street and High Street
People may not know this but Galway actually has some great shopping. There are original sweater and design shops that are perfect window shopping or a great place to purchase some memorabilia. It is also a great way to get a lay of the land and scout out potential bars or restaurants to check out later!
Wander through the streets and over all of the bridges
Galway is filled with flowing rivers and the bridges are absolutely picturesque! There are also paths all along the water to guide you. This is another great way to walk off the Guinness and stews that you are indulging in.
Use code JLJ10 for 10% off all eSIM purchases.
People watch in Eerie Square
Eerie Square is a gorgeous park in the city center of Galway. Grab some picnic supplies and watch people walking around enjoying their day in Galway!
Visit Galway Cathedral
Churches in Europe are always worth the visit and the Galway Cathedral is no different. It is walkable from the city center and takes about 30 minutes (give or take) to walk all of the way through. We go back every time we are in Galway because it is simply stunning!
Day trips and tour options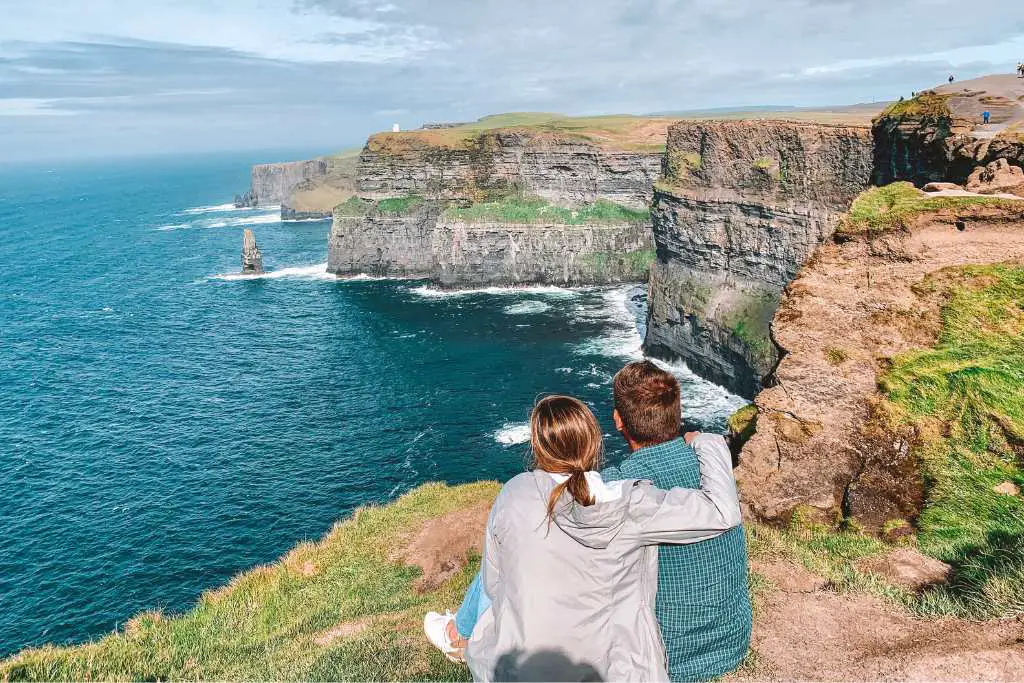 Visit Cliffs of Moher, Hills of Connemara and Dunguaire Castle
This day is a must do especially if this is your first time in Galway or Ireland. This is a full day tour (about 9am-5:30pm) because it is an hour and a half drive out to the cliffs. We booked our tour through Viator and it was great! Honestly though, you could probably book with any company and they are all similar. Here is a basic itinerary for the day:
Depart from Galway bus station
Stop at Dunguaire Castle
Pass through quaint fishing villages like Doolin and Kinvara
Truly take in the Irish countryside
Arrive at Cliffs of Moher and have 2ish hours to explore (recommend walking in both directions for different views)
Ride back to Galway
Visit the Aran Islands
Depending how many days you have here, this is also a must while visiting Ireland. There is nothing like the views on the Aran Islands. To get there you take the bus to Rossaveal and ferry over to the Aran Islands. These islands are absolutely stunning! They are on the coast and the towns have such character. The Aran Islands are primarily a Gaelic speaking region with very small populations. There are options to rent a bike to explore the main island on two wheels. There are also places to stop and enjoy lunch while you are there!
Places to eat in Galway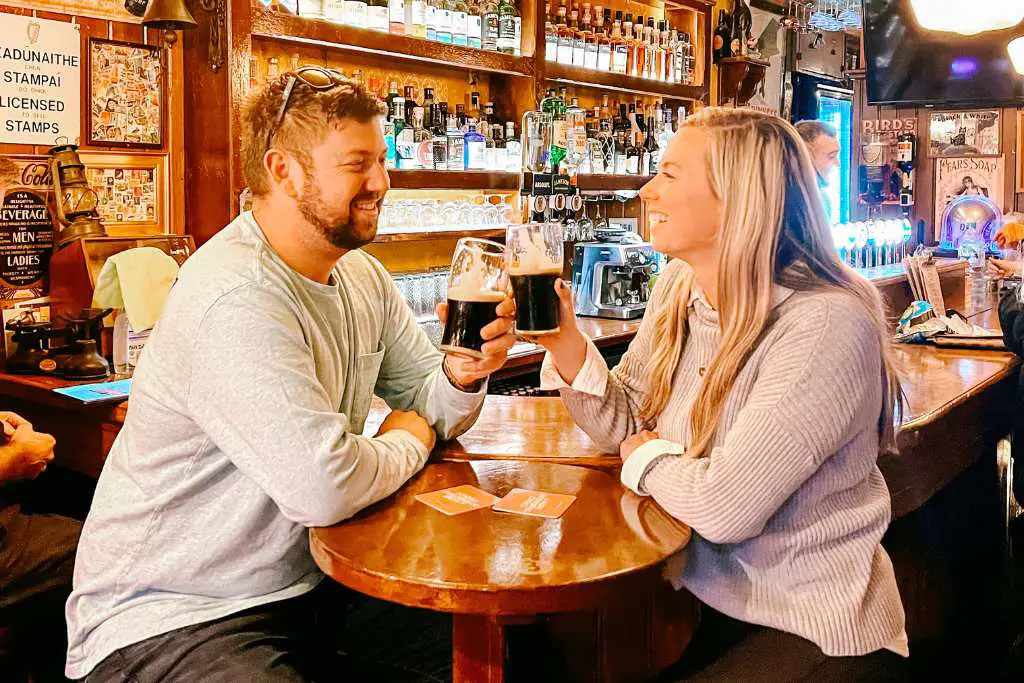 Galway has a variety of options when it comes to dining. Most of the pubs listed in the following section about the best pubs in Galway also have delicious Irish food options but the restaurants listed here are some of our favorites, specifically for dining.
Monroe's Tavern
Monroe's Tavern is known for it's delicious mussels and Guinness Stew. If you plan on going for dinner, be sure to check their music schedule to make a reservation that overlaps with when the session begins. The restaurant fills up when live music starts!
Finnegans
Finnegans is one of our favorite little spots in all of Ireland. It is a quaint restaurant that has amazing food but is also very affordable. This charming spot is cash only so be prepared for that! Their best deal is 15 euro for a seafood chowder and shepherd's pie which could easily be split between two people.
Umbrella Asian Tapas
You can only have so much potatoes in a variety shapes and sizes. Umbrella Asian Tapas place is perfect for a change of pace! It has delicious Asian small plates and great for a quick lunch.
Asian Tea House
This is one of the top restaurants in Galway. Asian Tea House is great for a nice sit down dinner and again a change of pace from the typical Irish food.
Pizza & Pasta Napoli
Everyone needs a late night snack option, especially in a city like Galway. This pizza spot is in the heart of Galway off of Quay Street and perfect for a bite on your way back after a night out!
Best pubs in Galway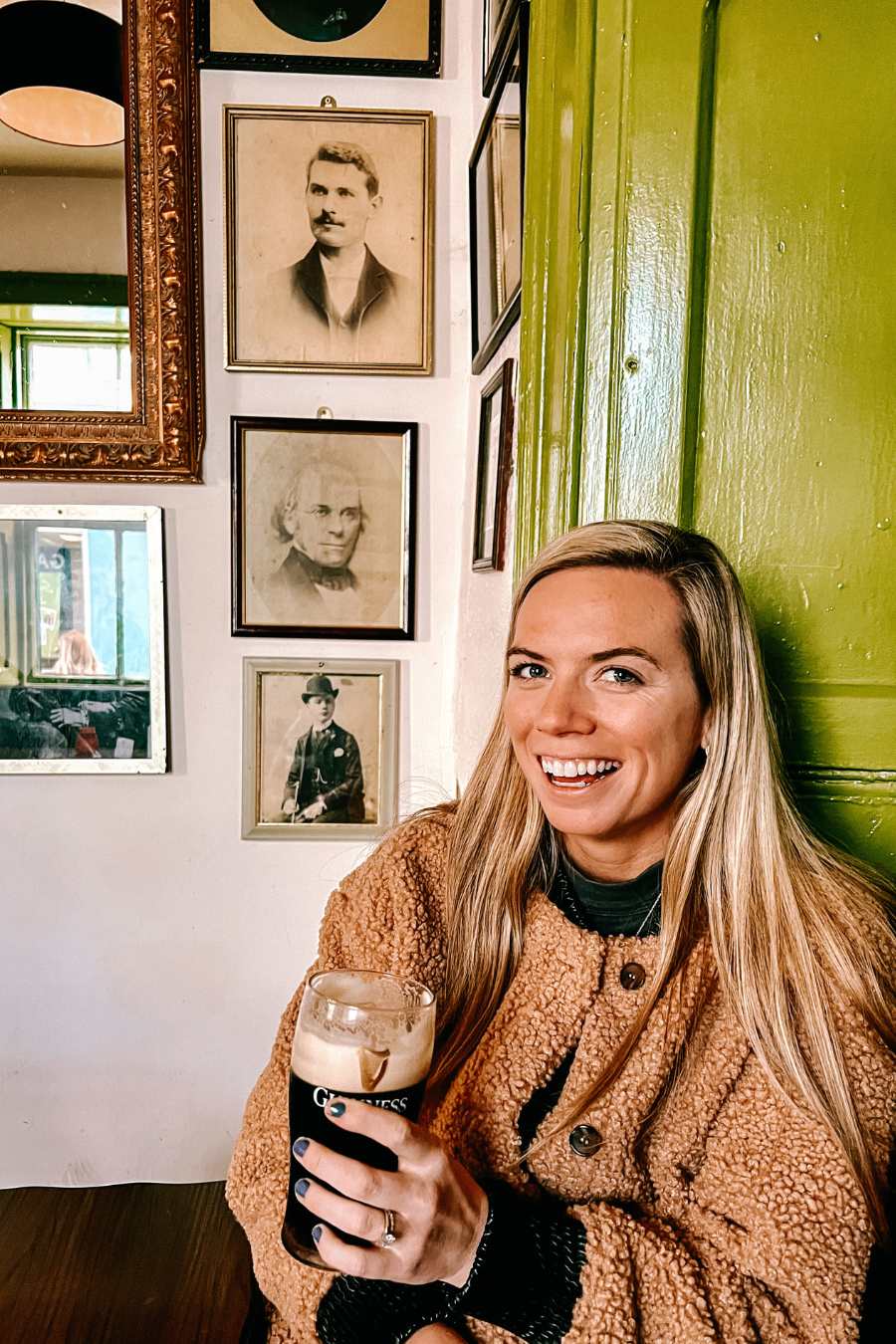 This wouldn't be a complete list of things to do in Galway without breaking down the best places to go for a pint. The options are almost endless in Galway so we did our best to narrow it down to our personal favorites. Never be afraid to branch out though – some of these were found by simply walking into a pub we had never heard of before!
Taafes Bar
Taafes Bar is by far the most popular pub for live music in Galway. There are 2 sessions a day both in the evening. The earlier session is a large group of musicians just jamming. The later session is a group of 4 and includes singing traditional songs. They do not take reservations but one trick we have is to get to the bar early to claim a spot. The earlier session is typically at the front of the bar near the entrance and the later session is in the back on the stage. Do not hold us to this – that's just the pattern we noticed! The late night session is some of the best live music you will hear in all of Ireland.
Garavan's Bar
This pub is our favorite spot for some local chill vibes. It is ideal if you get a spot at the bar or for more low key, you can go to one of the side rooms. There is occasionally live music but typically it is just one or two people playing.
Tigh Choili
Tigh Choili seems intimidating from the outside as it always appears to be packed with locals despite being on one of the more touristy spots. Try and get a seat inside to enjoy some live music and cheap pints.
The Dew Drop Inn
This is a cute little spot that we love to add into our Galway bar crawl. There are always ample seats outside if it's a nice day, otherwise you can set yourself up basically in your own private side room. There are traditional Irish vibes on the inside.
Tigh Neachtain
This famous spot has outdoor seating and lunch service both inside and outside. Inside you can find a seat at the bar or in one of the many small booths. Tigh Neachtain has really cool vibes with newspaper clippings and history lining the walls!
The Crane Bar
The Crane Bar is located in the West End and known for their live music. This is truly a local bar and might feel intimidating but locals are very welcoming. This is a great place to potentially socialize a bit more because they typically seat you with other groups if those are the only open seats.
MP Walsh
This is another local bar just over the bridge from High/Bridge Street. This is our favorite bar to socialize with the staff, they are super friendly and provide great service! If sitting in the front part of the bar there is good natural light, fun people watching and cool vibes. The back section of the bar is a little more dimly lit and was mostly locals.
Bird House Galway
This is a really cool outdoor bar located in the back of Carroll's on Dominick Street. When you walk out the back door to Bird House Galway you'll feel like you entered a whole new world. The back is filled with several unique seating areas/options and with the food being served out of an old school bus. This is one of the cooler bars to explore and has a lot of space with a very welcoming staff.
Additional Ireland resources:
There is so much to do in Galway for any type of traveler! This city is truly what you make of it. If you want to just pub crawl, there's nothing wrong with that. If you want all adventure, there are tons of castles, islands and tours to embark on.
We hope this guide of what to do in Galway helps enhance your visit. Let us know which part is your favorite!