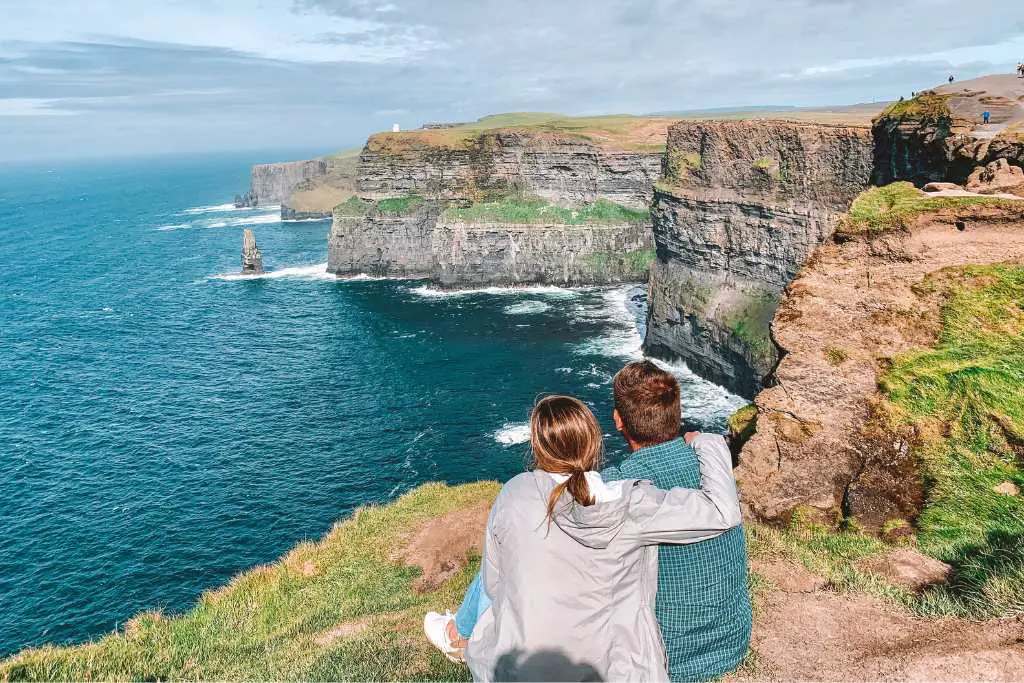 If you're a fan of beautiful coastlines, castles, whiskey, or delicious beer, it's time to add a trip to Ireland to your bucket list. This 7 day Ireland itinerary will cover the best of both Dublin and Galway.
We actually followed this itinerary when we went to Ireland on our honeymoon so you know it is approved by us. Ireland is a small but mighty country and 7 days is a great start, especially if it is your first time to this amazing country. You can always add more time to your trip to explore other cities, but we would recommend spending three days in each of these cornerstone cities during your 7 day itinerary.
We believe this Ireland itinerary is the perfect combination of exploration and leisure. If you prefer either extreme, you can easily add more or less to your days. A huge part of Ireland's charm is the old pubs and restaurants. We included those within the different day trips to experience while in Ireland. Our goal at the end of this itinerary is that you have a handle on how to spend 7 days in Ireland between both Galway and Dublin.


Day 1: Arrive at Dublin Airport and Travel to Galway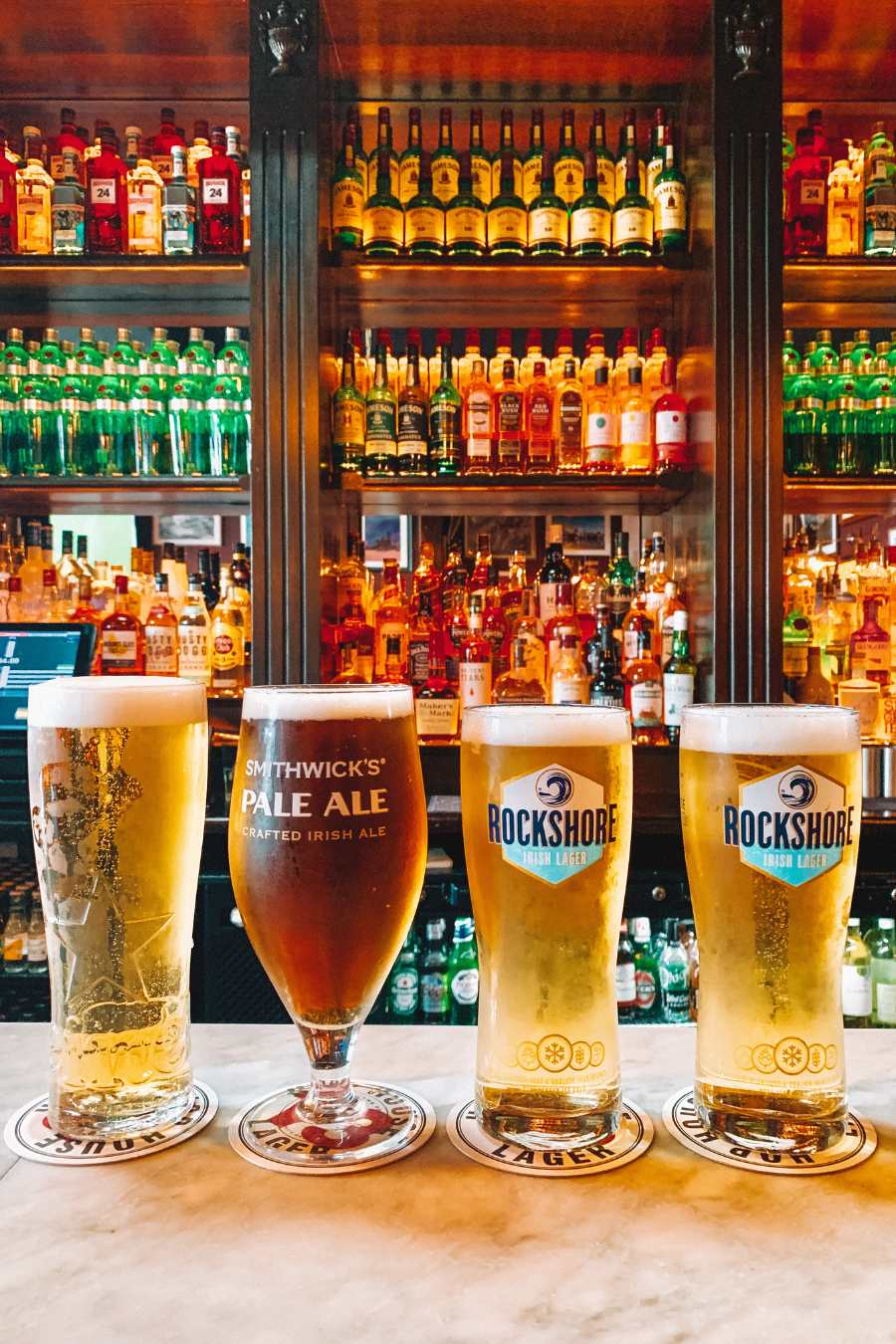 Travel to Galway
Dublin airport is the best airport to fly into for a trip to Ireland. If you can, arrive early in the morning so that you have time to travel to Galway and start your itinerary! Traveling between Galway and Dublin is super easy. There are buses that run between the two cities almost any time of day. We suggest that you wait until you clear customs to book a Citylink bus to Galway since you never know how long that will realistically take. There are signs at the airport that will direct you to the bus and it is a 2.5 hour drive. Depending on your arrival time, it doesn't hurt to email the hotel about early check in! It is always nice to freshen up at your housing after an overnight flight before starting your day.
For more details on where to stay and exactly what to do in Galway, read our complete Guide to Galway!
Get settled and explore Galway city center
It's always a good idea to plan ahead on where you will want to eat lunch on your first day as you will most likely be jet lagged from the overnight flight and a little cranky. If you have a plan, it is easier to keep moving and fight the jet lag! For lunch and dinner suggestions, check out our Complete guide to Galway to pick the perfect spot. We particularly love Monroe's or Finnegan's!
After lunch, explore the walk along Nimmo's Pier and South Park Beach to get some fresh air to stay awake. This walk is roughly 3 miles roundtrip and is one of our favorite things about Galway. The path is pretty self explanatory once you start but see the screenshot below for the path.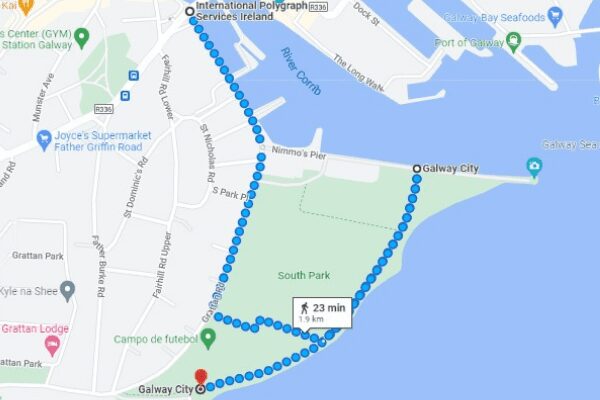 It's probably now time for a pint at one of the local pubs. Remember since it is your first day of this Ireland itinerary, the best way to beat the jet lag is to try and stay awake until an appropriate bedtime (probably anytime after 9:00 – 10:00 pm). Here are some of the best option for pubs to power though!
Local music: Taafes, Garavans, Tigh Naechtain
Local/Quieter: MP Walsh and Bird House (both located in the west end)
Try and get to bed at a decent hour after hitting the pubs if you can because day 2 of this Ireland itinerary is a long but eventful one!
Day 2: Day Trip to the Cliffs of Moher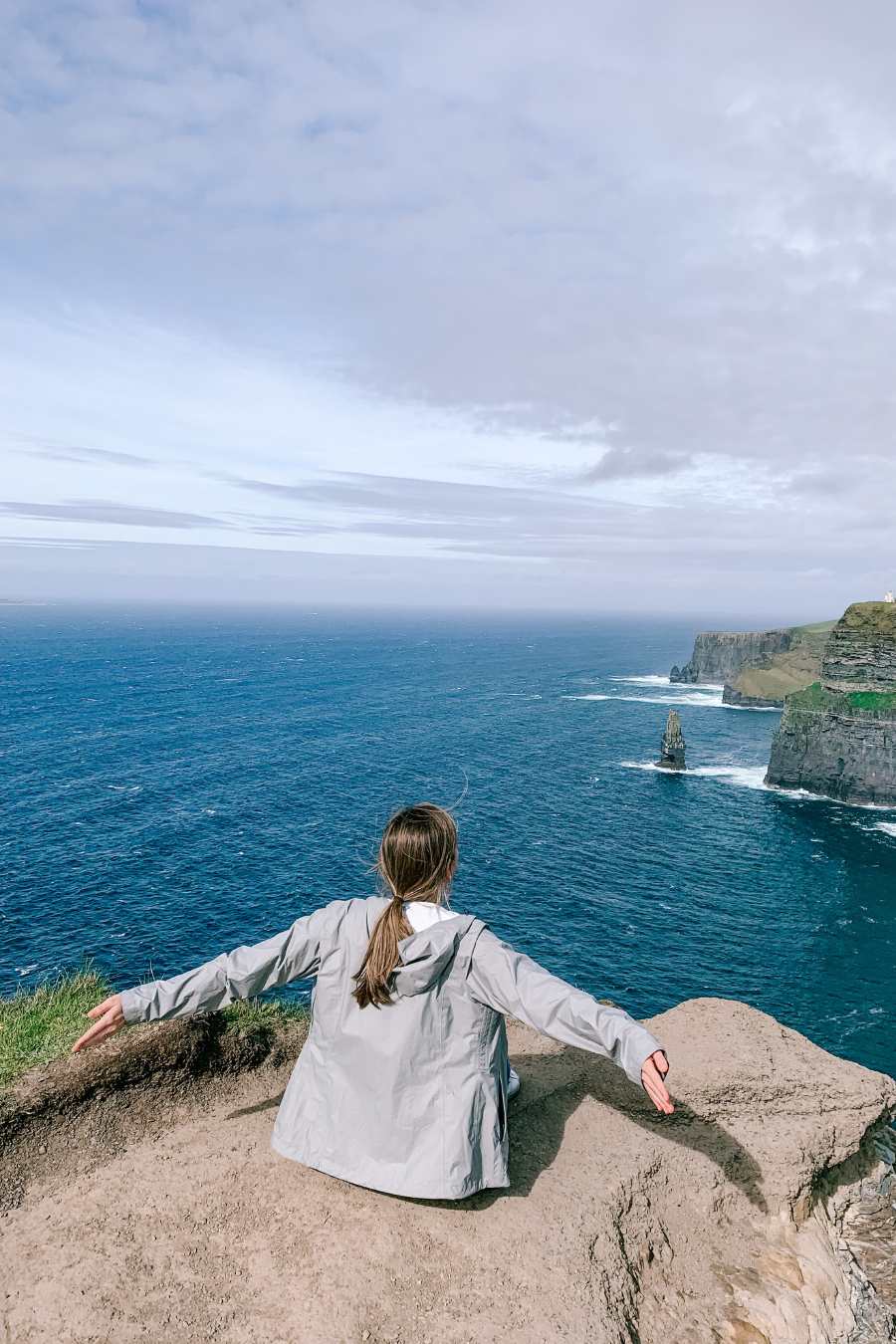 Time for some exploring in Ireland! One of the most famous day trips on this 7 day itinerary is out to the Cliffs of Moher with a stop at Dunguaire Castle. This is a full day tour (about 9am-5:30pm) because it is an hour and a half drive out to the cliffs. We booked our tour through Viator and it was great! Honestly though, you could probably book with any company and they are all similar. Here is a basic itinerary for the day:
Depart from Galway bus station
Stop at Dunguaire Castle
Pass through quaint fishing villages like Doolin and Kinvara
Truly take in the Irish countryside
Arrive at Cliffs of Moher and have 2ish hours to explore (we recommend walking in both directions for different views of the cliffs)
Ride back to Galway
After a long day out on excursion it's time to experience some more local music. Check out any of the bars we listed above or that are in our full Galway guide!
Day 3: Explore The Aran Islands or more of Galway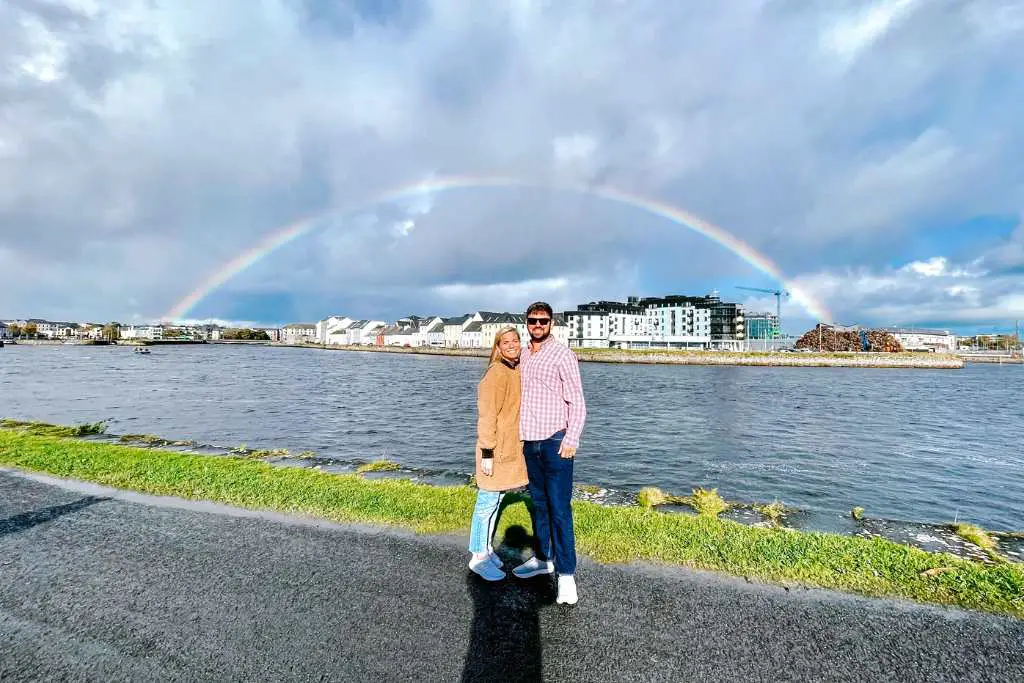 You have two main options for day 3 on this Ireland itinerary. Either go on another excursion to see a new destination or simply just explore more of the city. You can't go wrong with either, it is all about enjoying your vacation the best way for you!
Option 1: Explore The Aran Islands
Take the bus to Rossaveal Ferry and ferry over to the Aran Islands. These islands are absolutely stunning! They are on the coast and the towns have such character. The Aran Islands are primarily a Gaelic speaking region with very small populations. There are options to rent a bike to explore the main island on two wheels. There are also places to stop and enjoy lunch while you are there!
Use code JLJ10 for 10% off all eSIM purchases.
Option 2: Enjoy the local scene in Galway
There is nothing wrong with deciding to just spend more time around the city and explore Galway! There is plenty to do to fill up your last day here.
Go to the Galway Cathedral
Explore the bars around Eyre Square and over the bridge in West End
Enjoy some time people watching in South Park Beach
Shop your way through all the small shops that line the streets of Galway
Again, you can always read more on our complete Galway guide! Some of our favorite days have been spent walking around this magical city.
Day 4: Guinness and Jameson Tour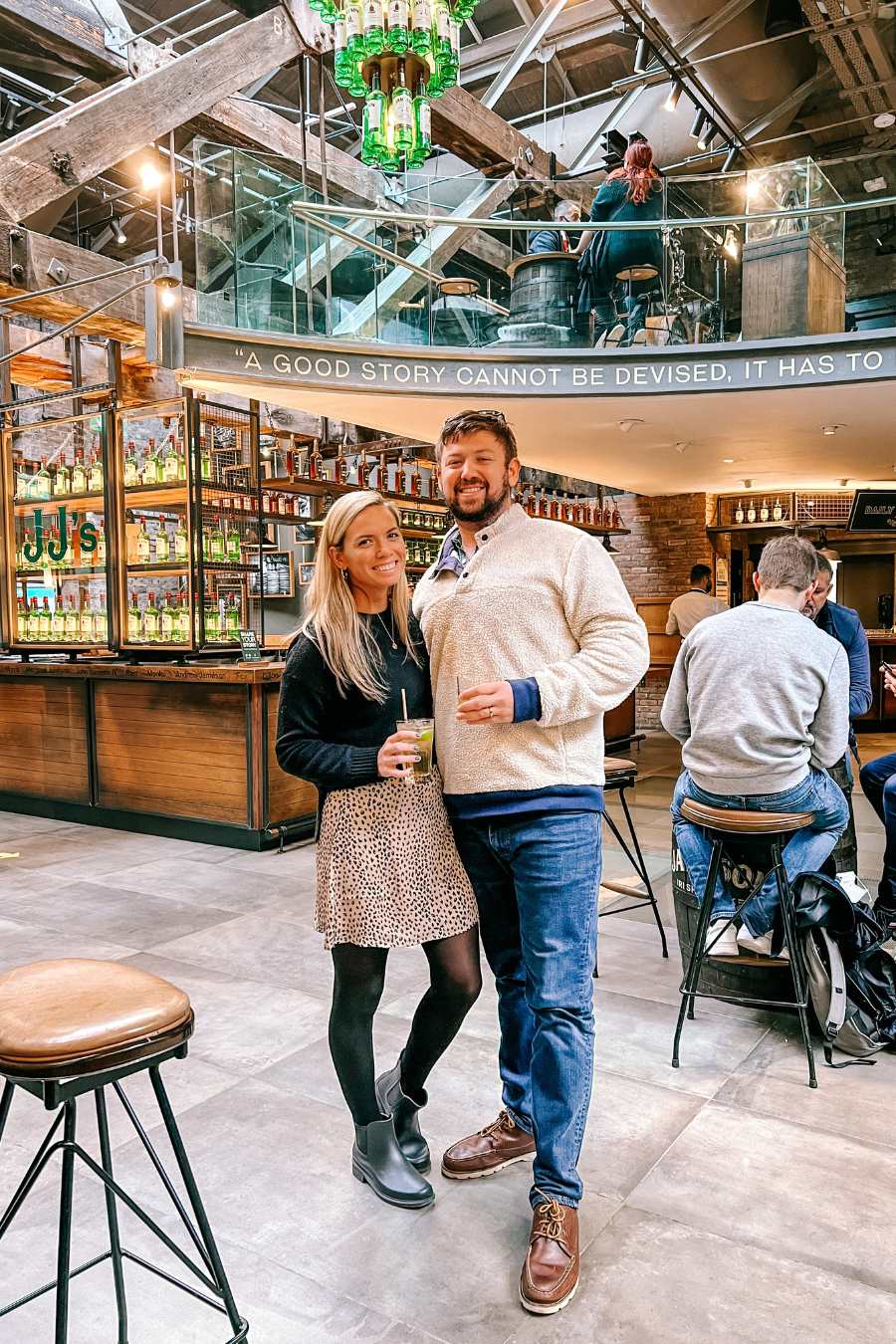 Time to head back to Dublin! The same way you got to Dublin, you can get back on a CityLink bus. We recommend taking an early bus ride so that you have plenty of time to explore back in Dublin. An important note is that you can get off the bus in the city center rather than the airport. Most likely you will be staying near the center so this will save you some time.
Guinness Factory Tour
This is a must-do, especially if it is your first time in Ireland. Make sure that you schedule your tour ahead of time as they will be booked the day you arrive. You do not want to miss the opportunity to do this on your 7 days in Ireland!
Jameson Distillery Tour
After the Guinness Factory, walk or uber over to Jameson Factory. You will also need to schedule your tour here ahead of time. If you only have time for one of the two tours, we recommend Jameson over Guinness. It is much more interactive. Even if you do not like whiskey, it is still enjoyable!
There is a historical local bar nearby here called The Cobblestone where you can enjoy some local music before or after your Jameson tour! We recommend calling before to make sure you catch the live music.
The Church Bar & Restaurant
The Church Bar is also a must-do in Dublin. You can book reservations here for dinner after your Jameson tour! This place is absolutely epic. The Church is a bar/restaurant that is actually a renovated old church. There is traditional music and Irish step dancers. Again, make a reservation ahead of time in case they are booked up.
Day 5: Day Trip to Howth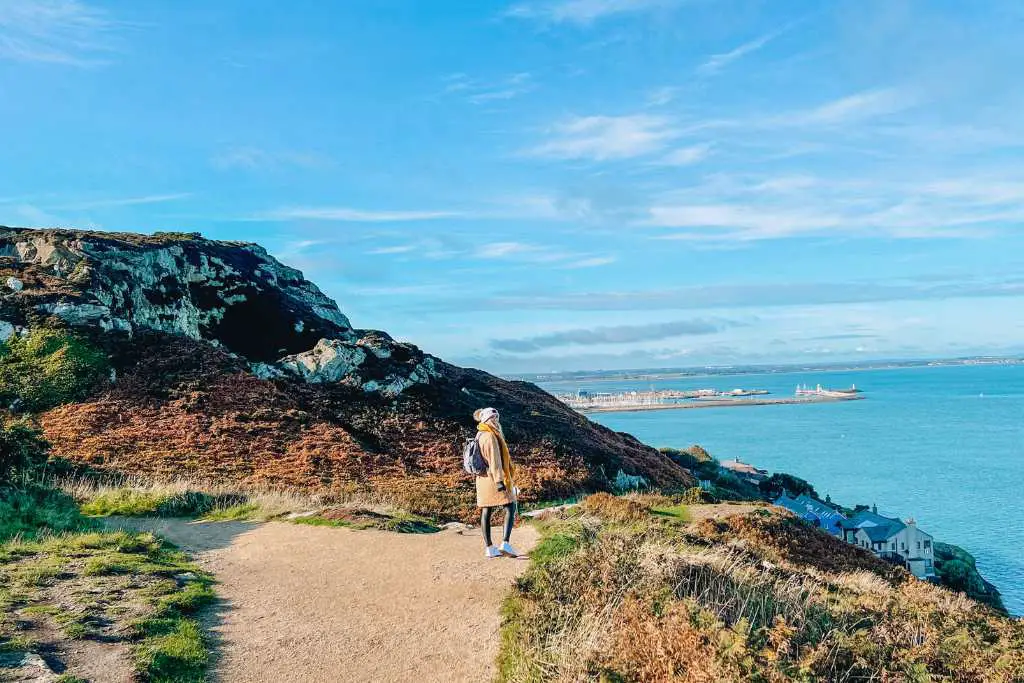 Howth is by far one of our favorite places on the planet and the best day trip in Ireland. It is also affordable and super easy to get there!
How to get to Howth
Getting to Howth is very simple which makes this day trip one of the best. The easiest way is to take the DART train from Tara Street Station. You can buy tickets at the station and they are 6.50 Euro round trip. It is roughly a 30 minute train ride to the Howth station and there is even wifi on the train. Take in the coastline views on your way!
What to do in Howth
Howth Cliff Walk
When you get off the train, turn right outside the station to head towards the Howth walk. There are multiple paths you can take depending on how far you want to hike. There are also signs along the way giving direction. You will see signs with different colors depending on the level of hike you are looking to complete! The main lighthouse hike will take you approximately 3.5 hours. An easier option is to begin the hike, take in the views and turn around when you are ready for a pint!
Explore Howth Town
After the hike, it's time for lunch and a pint – you earned it! Grab lunch at one of the local pubs. We recommend either King Sitric Seafood Bar or O'Connells Pub.
Train back to Dublin and explore a new area of the city
Once it is time to head back to Dublin, we recommend that you get off one stop earlier at Connolly station to explore a different area of Dublin. Meander through the North side of the river Dublin to see The Spire and then cross the Ha'Penny Bridge.
Day 6: Explore Dublin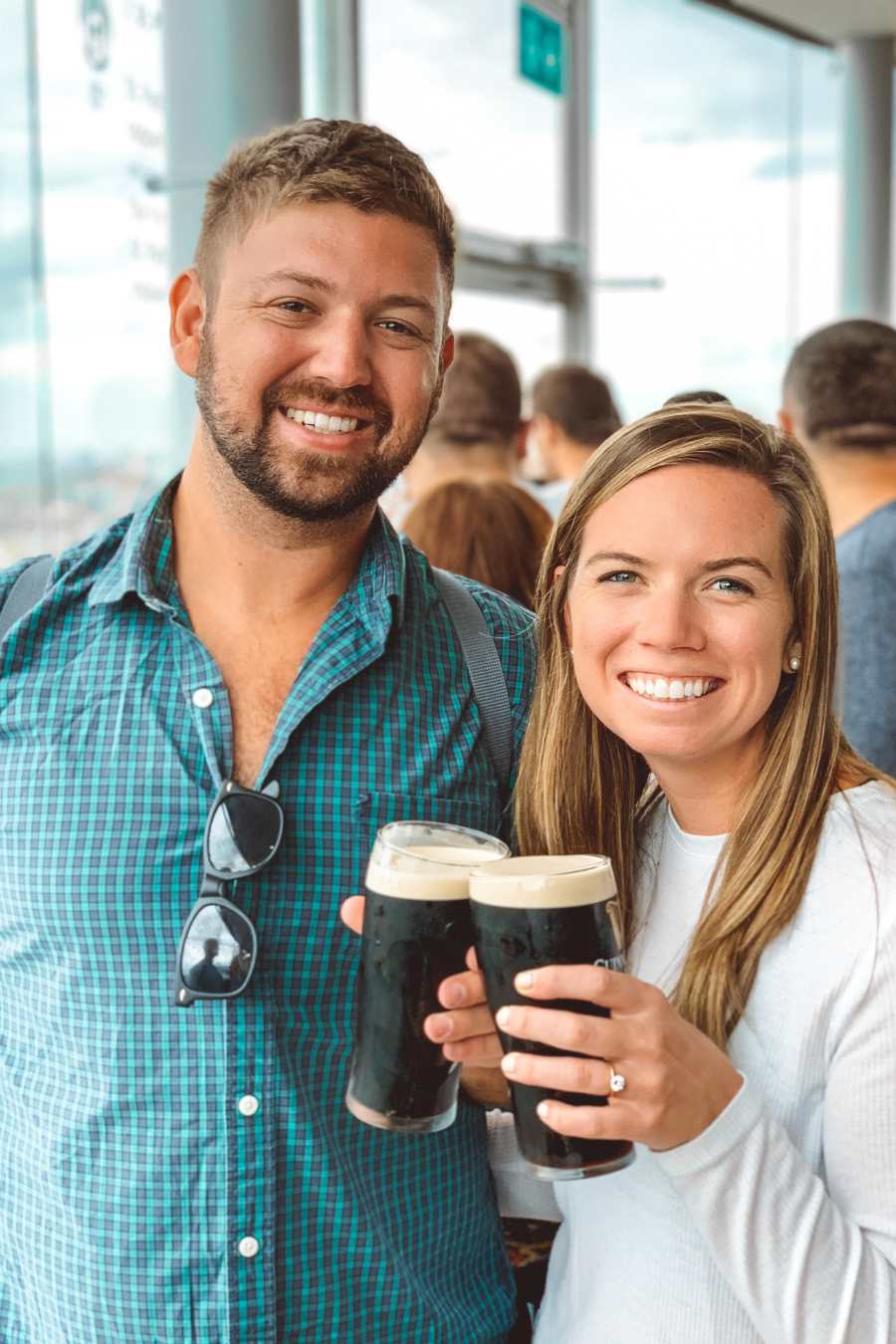 At this point, it might be your last day in Ireland. Time to take in all that it has to offer and explore the liveliness of Dublin. There is so much to see and do!
What to see in Dublin:
There is so much to explore in this awesome city. A few options listed below!
Where to eat and drink in Dublin:
Of course you will want to enjoy some pints at all of the best pubs on your last day in Ireland! A few listed below:
Finish off the day at Temple Bar before heading to bed before flying home the next day.
Day 7: Head back home!
If you have a later flight, check out any of the activities that you were able to tackle earlier in the week on this 7 day Ireland itinerary.
Additional Ireland resources:
We hope this 7 day itinerary in Ireland helps guide your travels in all of the best ways!
Obviously you can adjust this itinerary so that it works best with your schedule, this is just a guide to help inspire your planning! Never hesitate to reach out with any questions or other suggestions!
To further optimize your travel experience, learn how to pack light for long term travel and 10 items every traveler needs!