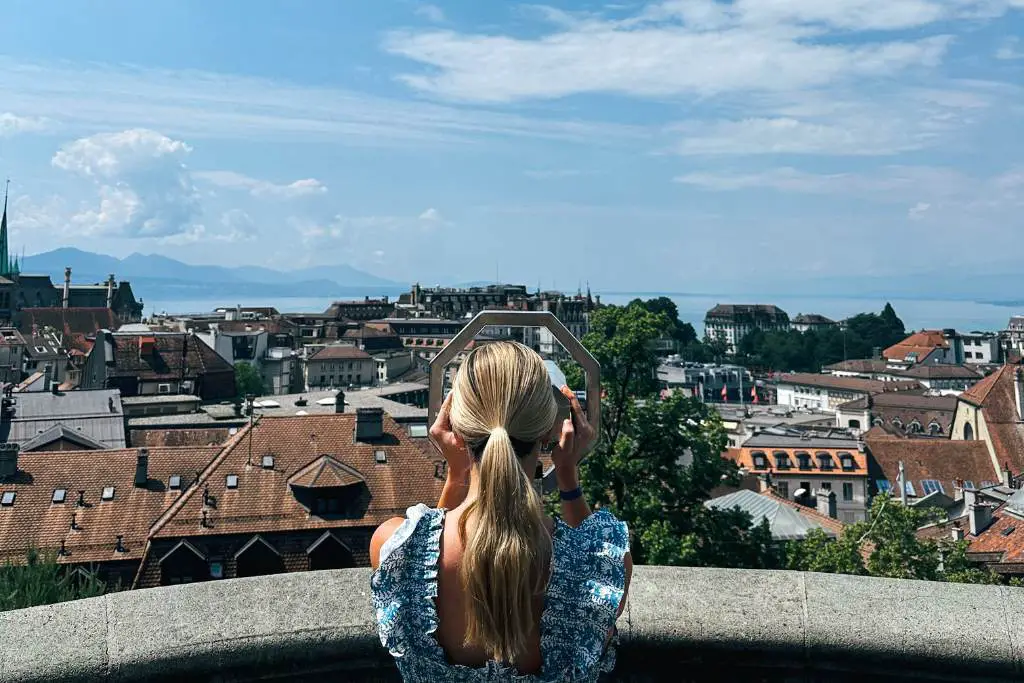 Switzerland is an absolutely beautiful country with stunning scenery, but it is no secret that it is also very expensive to visit. Even though we knew this before we traveled to Switzerland, we still experienced sticker shock each day that we went to purchase something. There were moments when we really thought Switzerland was trying to empty our entire bank account! Having said that, with some intention and creativity, it is possible to travel to Switzerland on a budget. Below we will list our best tips to save money while traveling through Switzerland!
Switzerland was a top destination on our bucket list for years and since we are typically traveling on a budget, we did not make it to this stunning country until about 4 years into us traveling! Even though we took multiple trips around Europe, we found ourselves skipping over Switzerland often because it was insanely expensive to get to even within Europe. Eventually we decided to just bite the bullet and book the trip! And it was absolutely worth it despite the costs. It took some finessing, but we were able to stick to our daily budget while traveling through Switzerland.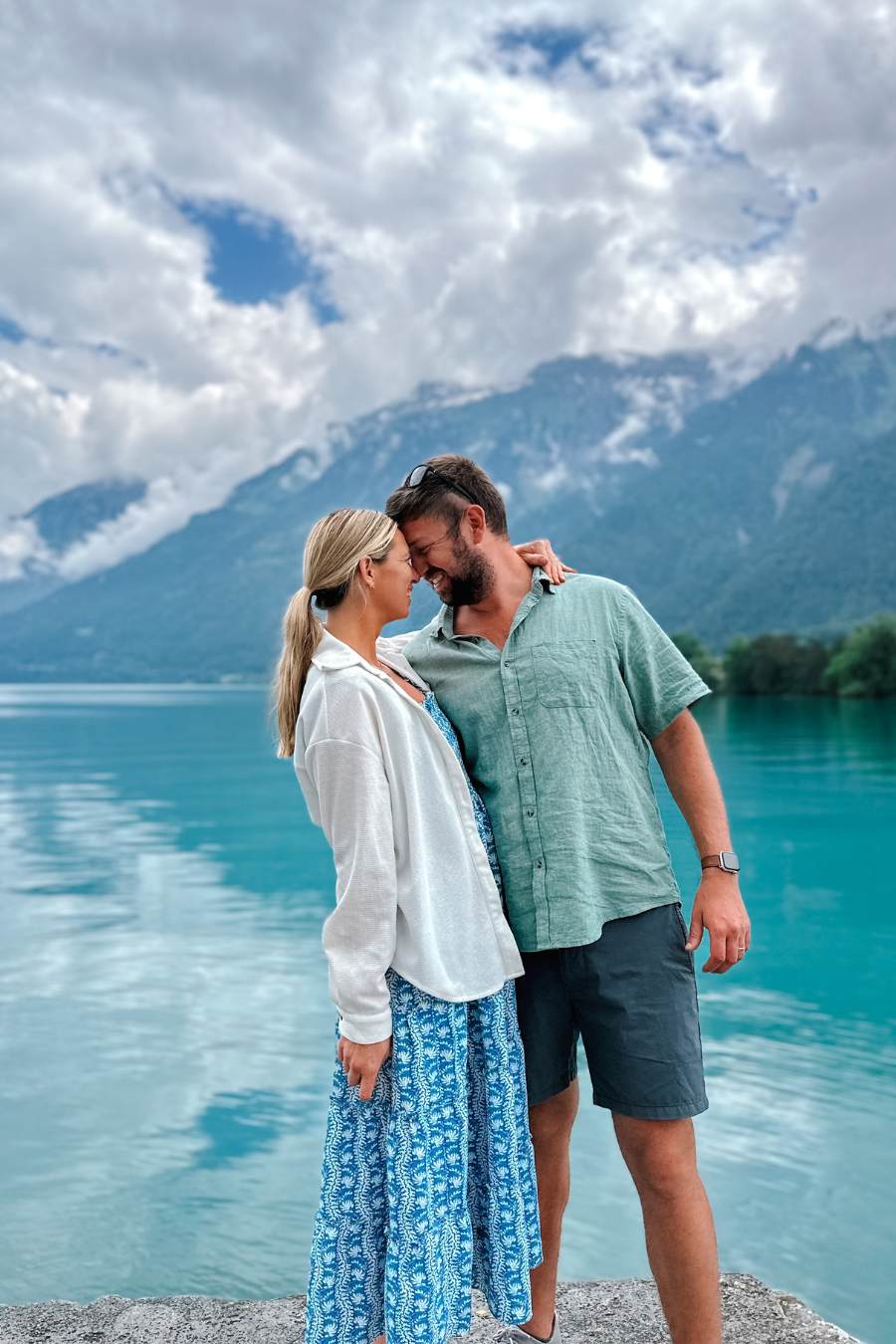 In this blog post, we will share some tips on how to save money on your trip to Switzerland. We will cover everything from accommodation to transportation to activities. Whether you're a budget backpacker or a luxury traveler, it is possible to stick to your budget while traveling in Switzerland.
10 ways to save money while traveling in Switzerland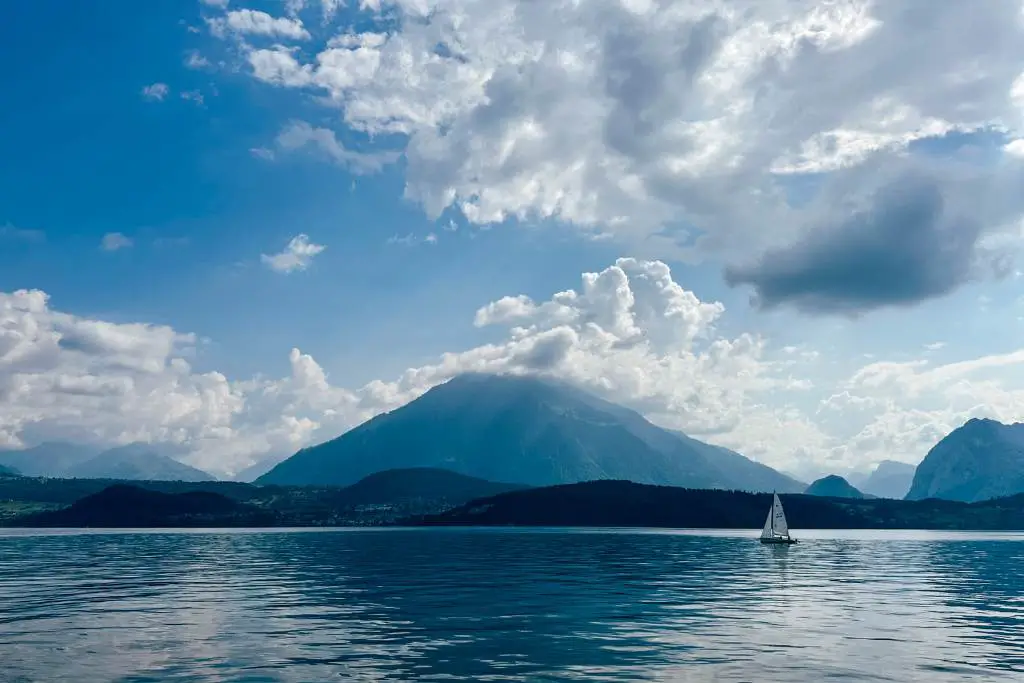 Research the Swiss Travel Pass
Many travel blogs will tell you to purchase the Swiss Travel Pass, no matter your Switzerland itinerary. The reality is that it may not be the best option for you depending on what you plan to do while you are there!
On our first trip to Switzerland, we did not purchase the pass because we were only there for a few days and had a very clear itinerary, so the pass would not have saved us money. But if you are taking a longer trip like our recommended 10 day Switzerland itinerary, it is absolutely worth the cost!
The Swiss Travel Pass gives you unlimited travel on trains, buses and boats throughout Switzerland. The pass also gives you free access to tons of popular activities throughout the country. The price of the pass may shock you at first, but when you add up the individual costs of everything you want to do on your itinerary, you will realize how much it actually ends up saving you!
Take the time to research which activities you want to do in Switzerland and if the Swiss Travel Pass makes sense for your travel itinerary.
Take advantage of free activities
There are tons of free things to do in Switzerland, such as hiking, swimming and visiting museums. Check out the websites and blogs of the cities and towns you're visiting to see what free activities are available! While you may need to purchase public transportation to get around the cities, you can easily find something free to do in each destination to fill your time and still experience the incredible beauty of the country.
Stay outside of the most popular destinations
Housing in popular cities like Bern, Interlaken and Lucerne will be much more expensive than smaller cities in those regions. We did tons of research before our trip to Switzerland and discovered the quaint town of Thun, which is easily accessible to the entire Interlaken area. We found an amazing Airbnb with a balcony view of the castle for only $120 a night! That nightly cost for the space we had would be unheard of in most cities in Switzerland.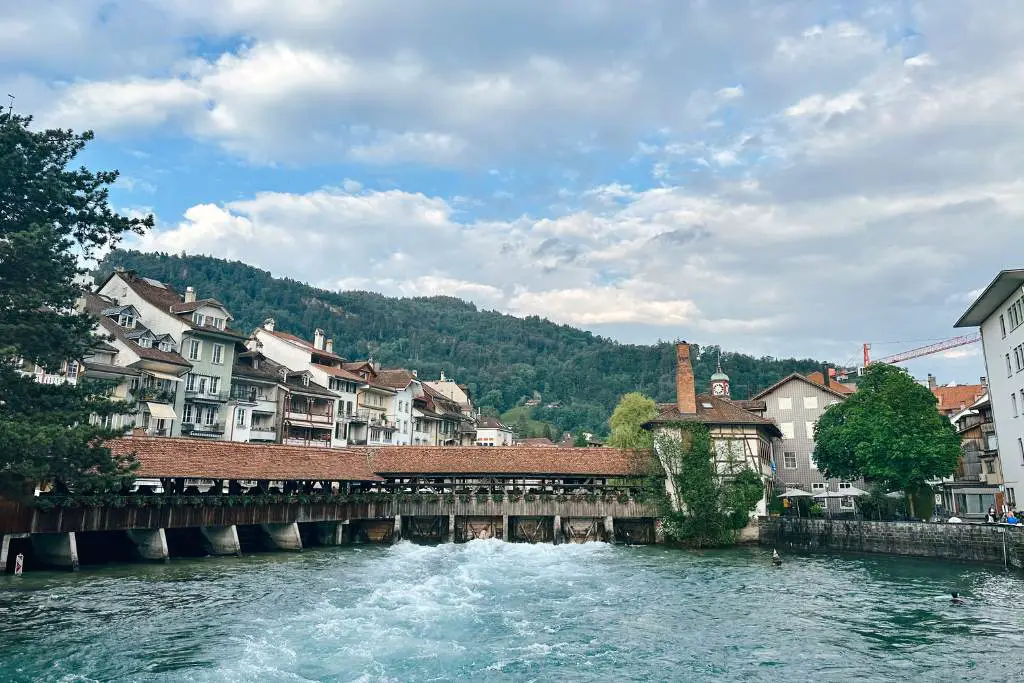 Look at the surrounding towns of the areas that you want to explore in Switzerland and just double check that the public transportation is accessible from that area!
Book housing with a kitchen
Dining out in Switzerland is very expensive, so cooking your own meals is the simplest way to save money. COOP grocery stores are the most popular and typically the cheapest option in each city, but there are plenty of other options all over the country.
Opting to cook 2 out of 3 meals at home rather than eating at a cafe or restaurant will save you a significant amount of money each day while traveling in Switzerland!
Use the public transportation
Switzerland has a great public transportation system, so you can get around without having to rent a car or take taxis in almost every city. Public transportation is easy to follow and will save you lots of money!
Even the smaller towns typically have buses that run regularly and are easy to hop on and off to save on walking time.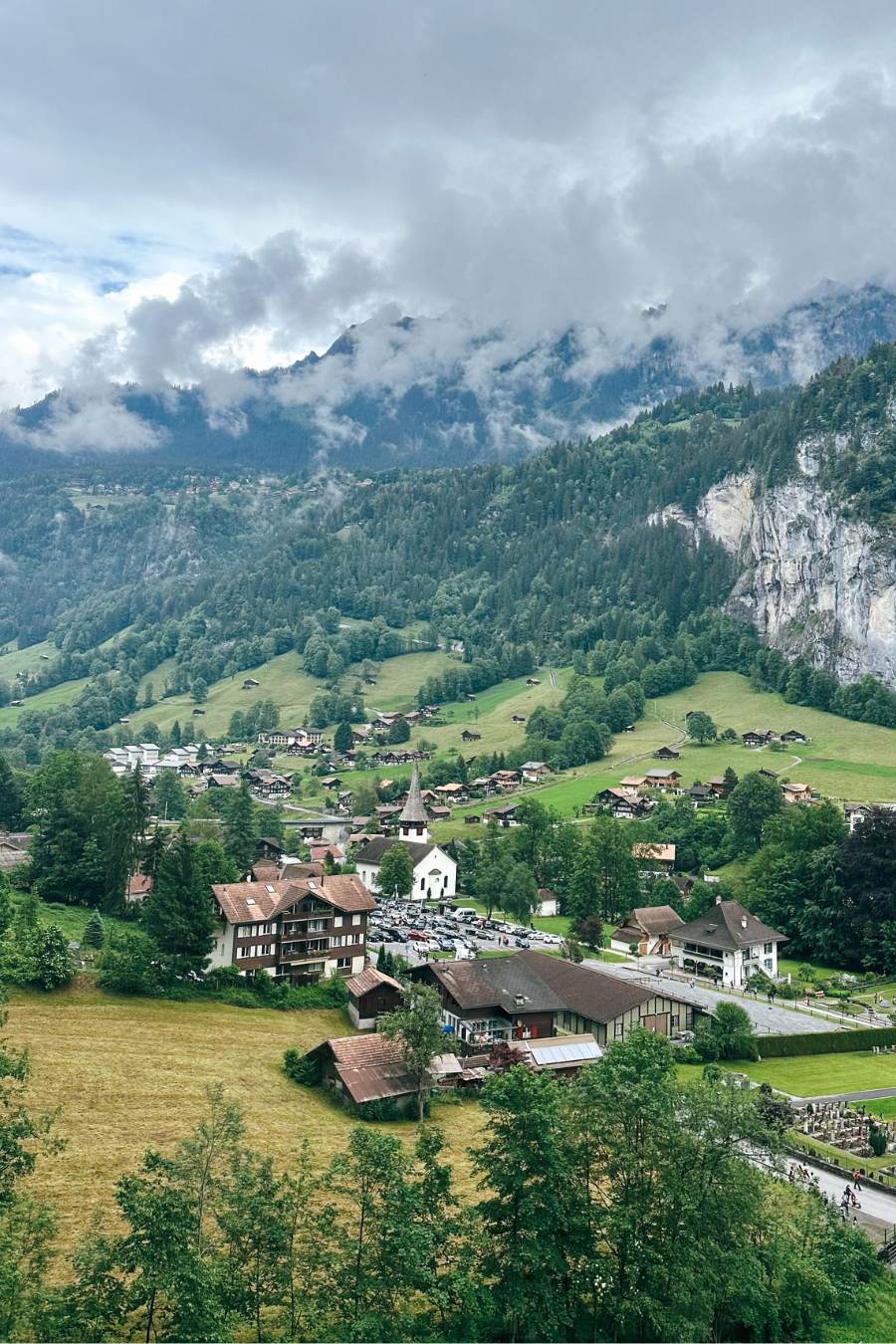 Download a food discount app
Europe has really stepped up its game recently on apps that allow you to get food from restaurants at a discounted price that they would have to throw away otherwise. This can be a huge money saver in Switzerland if you do not want to cook every meal!
The Good to Go app allows you to buy discounted food that would otherwise be thrown away by restaurants and grocery stores. This is a great way to save money on meals.
The Fork app, which is typically used to make reservations, also offers different daily specials at multiple restaurants. Definitely take advantage of these app discounts to potentially dine out for a meal and save some money in Switzerland!
Remember your reusable water bottle
Tap water in Switzerland is safe to drink and there are public water fountains in every city, so there's no need to buy bottled water. This will save you money and help the environment!
Skip the coffee shops
If you are a coffee drinker, we recommend skipping the coffee shops and buying your coffee from the grocery store. A typical coffee in Switzerland from a coffee shop will cost between €7 – 10, which really adds up if you purchase that each day. That is money that could be spent on something much more valuable.
If you booked housing with a kitchen or coffee maker, take note of which coffee to purchase from the grocery store and stock up for the amount of the days you are staying there! If not we found that grocery stores and 7-Eleven's had relatively affordable coffee options for on the go.
Grab drinks from a grocery store
Just like everything else in Switzerland, drinks at a bar are very expensive. It is legal to drink in public in Switzerland so instead of buying those expensive drinks from a bar, grab some beer or wine from the grocery store and sit in a park or along the water for your own DIY happy hour.
This is a fun budget-friendly activity we call the SM Sports Bar (Seth/Maddy Sports Bar). We love to do this in countries where it is legal to drink in public because it can save you tons of money without sacrificing the fun! Of course, always be respectful of local drinking laws and do not be obnoxious that you are openly drinking in public.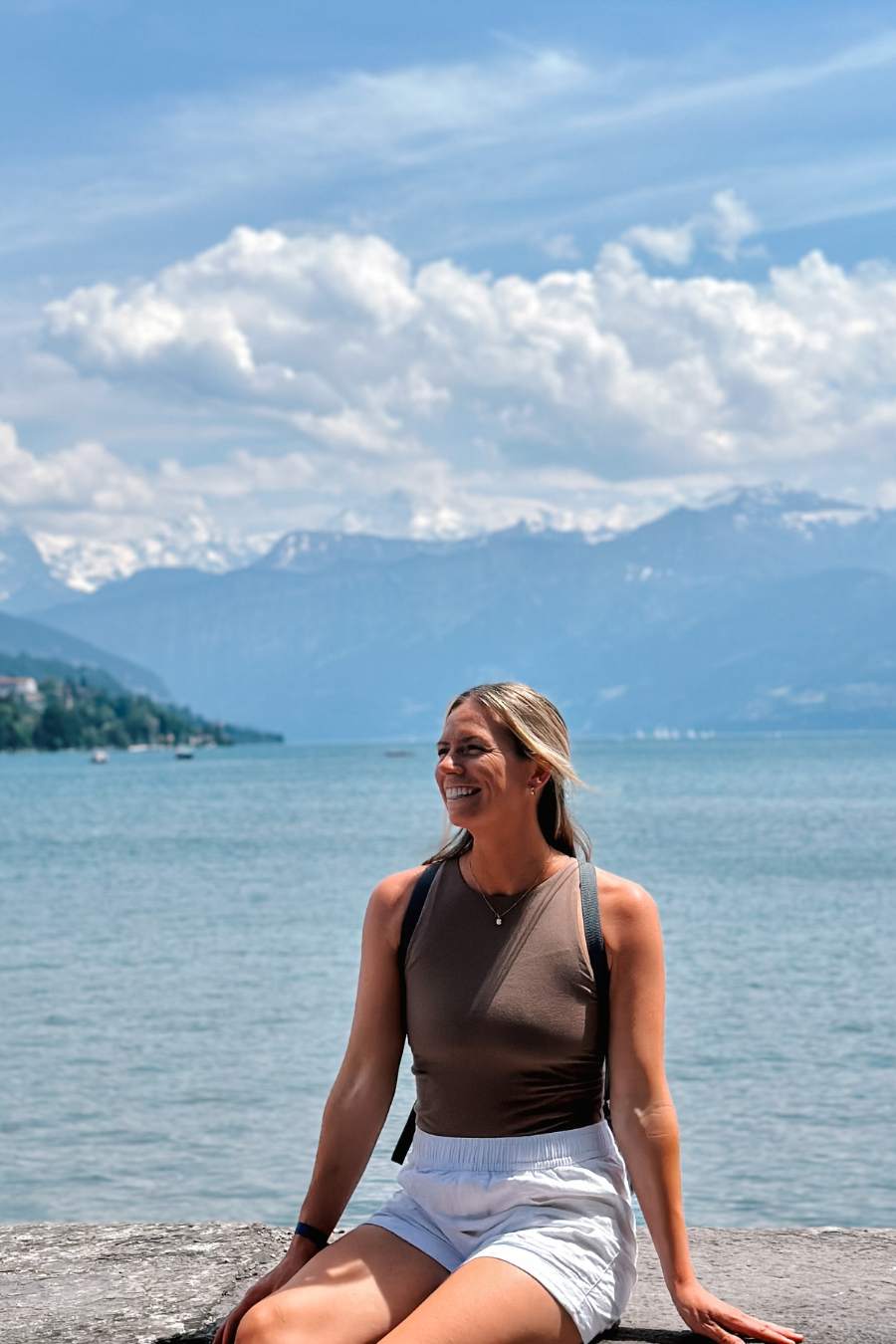 Research hiking trails in lieu of funiculars
There are tons of funiculars in Switzerland that take you up mountains to view the Alps from a much higher perspective. These funiculars give you access to some of the most stunning views in Switzerland! If you are capable and have more time, there are typically hiking trails that run right alongside the funiculars. These trails should not cost any money, compared to the expensive ticket of the funicular.
For example, the ticket for the funicular in Interlaken that goes up to Harder Kulm (the top of Interlaken) is around €20 each way. There is a hiking trail that goes to the same viewpoint for free.
---
No matter what, a trip to Switzerland will be more expensive compared to most countries in Europe. With that said though, it is absolutely possible to still plan and enjoy traveling through Switzerland while on a budget! Just remember to be flexible, do your research and take advantage of the many free and discounted activities that are available in this beautiful country.