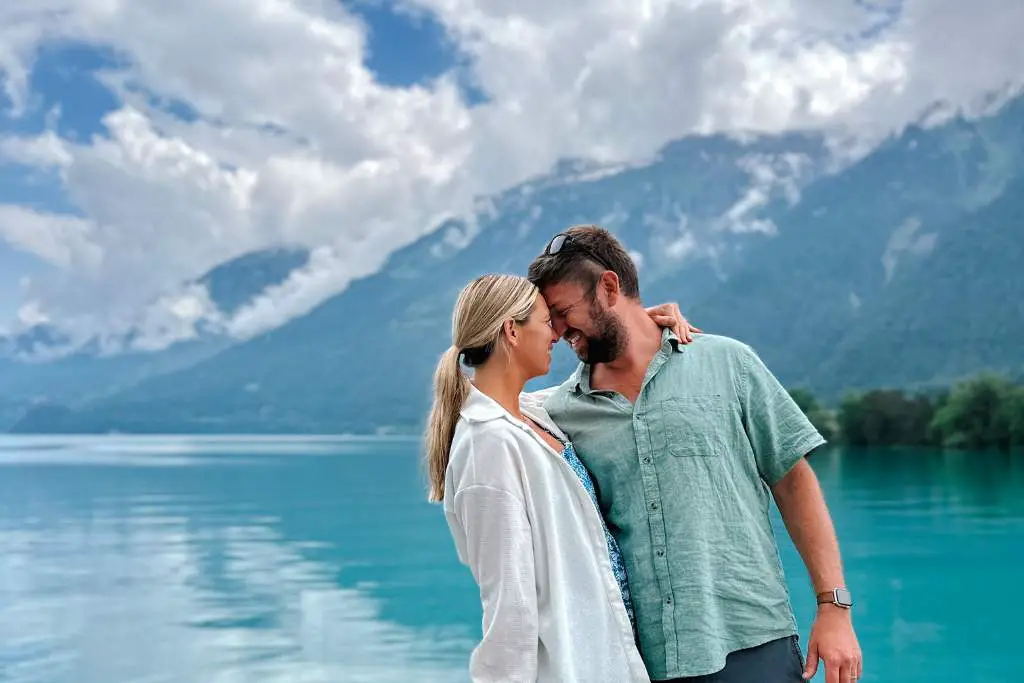 Switzerland is a stunning country in Europe surrounded by France, Germany, Liechtenstein, Austria and Italy and is home to the world famous Swiss Alps. While this mountain range can be seen from each of the bordering countries, seeing them from the Swiss side truly is a bucket list item. There is also so much to see and do in Switzerland that it deserves its own 10 day itinerary!
On this 10 day Switzerland itinerary you will be able to see all of the top sights including Zurich, Jungfrau, Grindelwald, Lake Geneva and Lauterbrunnen. Due to the abundance of transatlantic flights from all over the USA and Canada, we recommend you book your round trip flights from Zurich and start your itinerary from there!
The Swiss Travel Pass: A must-purchase on this 10 day Switzerland itinerary
The biggest reason to give Switzerland its own 10 day itinerary is that once you are there, it is incredibly easy to get around to different cities even without a car. The Swiss rail system is one of the most efficient and clean train systems in the world, which also leads to it being quite expensive. However, if you are dedicating 10 days to truly seeing as much of this beautiful country as possible, you can mitigate this cost by purchasing the Swiss Travel Pass. The Swiss Travel Pass includes all train and bus transportation, and even gives you discounts on cable cars and funiculars to get up to the top of some mountains.
There may be a bit of sticker shock when you first see the price of the pass, but we guarantee that you will end up saving money in the long run on this 10 day Switzerland itinerary by purchasing the pass. Transportation and activities in Switzerland are very expensive compared to other countries and each individual purchase will add up if you do not purchase the pass. The Swiss Travel Pass also gives you more flexibility to add different things to your Switzerland itinerary since it includes many activities and destinations in the purchase.
Read more details and purchase your Swiss Travel Pass here!
When is the best time of year to visit Switzerland?
Switzerland is a great place to visit any time of the year, it just depends which activities you want to do while you are there! While most think of Switzerland as a winter and ski destination, it is actually a perfect summer destination due to its numerous lakes and mild temperature. It is also great in the spring and fall for hiking while the weather is brisk.
10 Day Switzerland Itinerary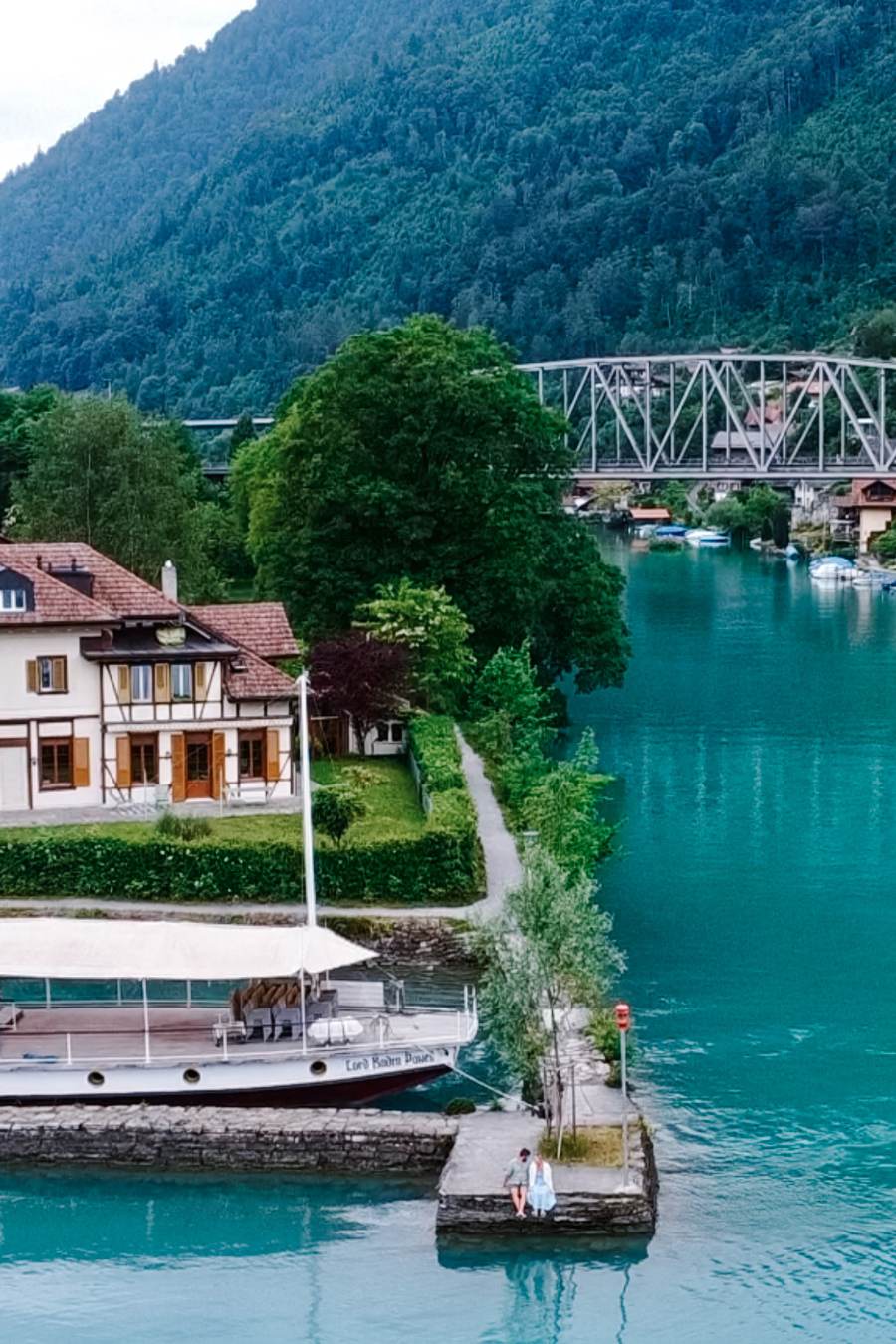 Day 1: Arrive in Zurich and check into your hotel.
Welcome to Switzerland! Spend the afternoon exploring the city of Zurich. Here are a few things to do to fight off jet lag and start your Switzerland adventure.
Visit Grossmünster church
Browse Kunsthaus Zürich Art Museum
Walk up to Lindenhof Hill
One thing to note here, try not to be let down when Zurich has more of a city feel as it is the global center of banking and finance. Zurich is still a must see city in Switzerland and is the perfect starting point for any 10 day Switzerland itinerary! Don't worry, you'll be exploring the Alps in no time.
Day 2: Take the train from Zurich to Lucerne (50 minutes).
Lucerne is a beautiful city in Switzerland on Lake Lucerne. Here are a few things to do when you arrive in Lucerne.
Visit the Chapel Bridge
Check out the Lucerne Lion Monument
Walk through Hofkirche (The Church of St. Leodegar)
Lucerne is also well-known for its preserved medieval architecture and partially walled Old Town. Take some to stroll through the historic Old Town! If you want to take in the view from the water, we recommend taking a one or two hour panorama cruise on Lake Lucerne.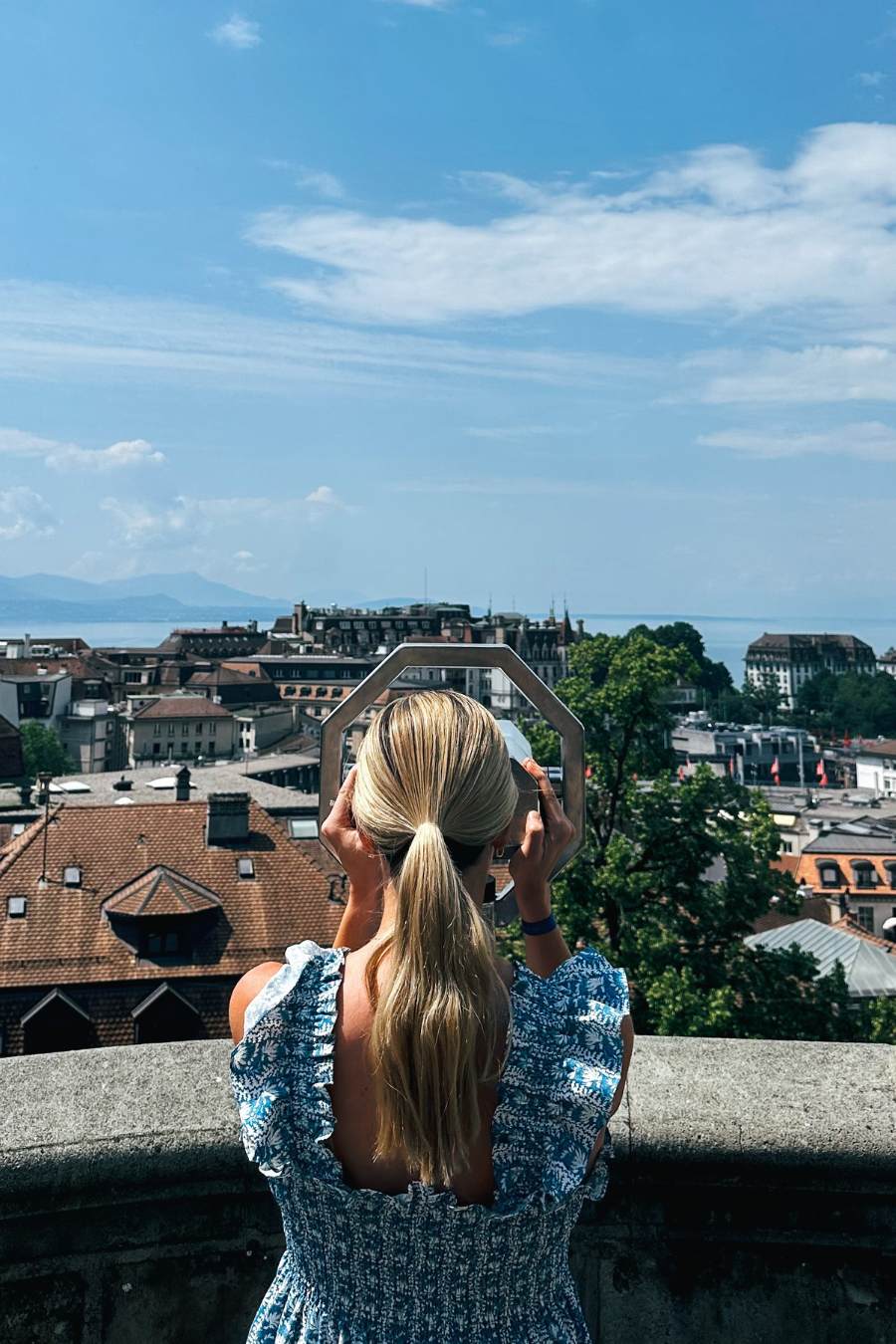 Day 3: Wake up and soak in some more of the beauty of Lake Lucerne before heading to Lausanne (2.5 hour train).
Situated on the northern side of Lake Geneva, Lausanne is home to the International Olympic Committee and is a beautiful city to stay in while exploring the surrounding area including the city of Geneva. Here are a few suggestions of things to do and see in Lausanne!
Go to the Olympic Museum
Walk along the stunning Lake Geneva
Take in the stunning views from the Lausanne Cathedral
Walk through the historic old town
Lausanne is also surrounded by the UNESCO listed Lavaux vineyard terraces that are home to some great Swiss vineyards.
Day 4: Take a day trip to Geneva (35 minute train).
The next thing to do on your 10 day Switzerland itinerary is head to the historic city of Geneva. If you can, grab a seat on the lake side of the train in order to take in beautiful lake and mountain views throughout the train ride.
Here are some things to do on your day trip to Geneva!
Explore the Old Town! The Old Town is a charming area full of narrow streets, historic buildings and charming shops. Be sure to visit some historic chocolate shops!
Visit the Cathedrale Saint-Pierre, which is the oldest church in Geneva.
Take a walk along the shores of Lake Geneva. This is a great place to relax and enjoy the views of the Alps.
Visit the Jet d'Eau, which is the world's largest fountain.
Take a tour of the United Nations Headquarters. This is a fascinating place to learn about the work of the UN and its role in world peace.
You have the option here to take the 30 minute train back to Lausanne and stay another night there or stay the night in Geneva.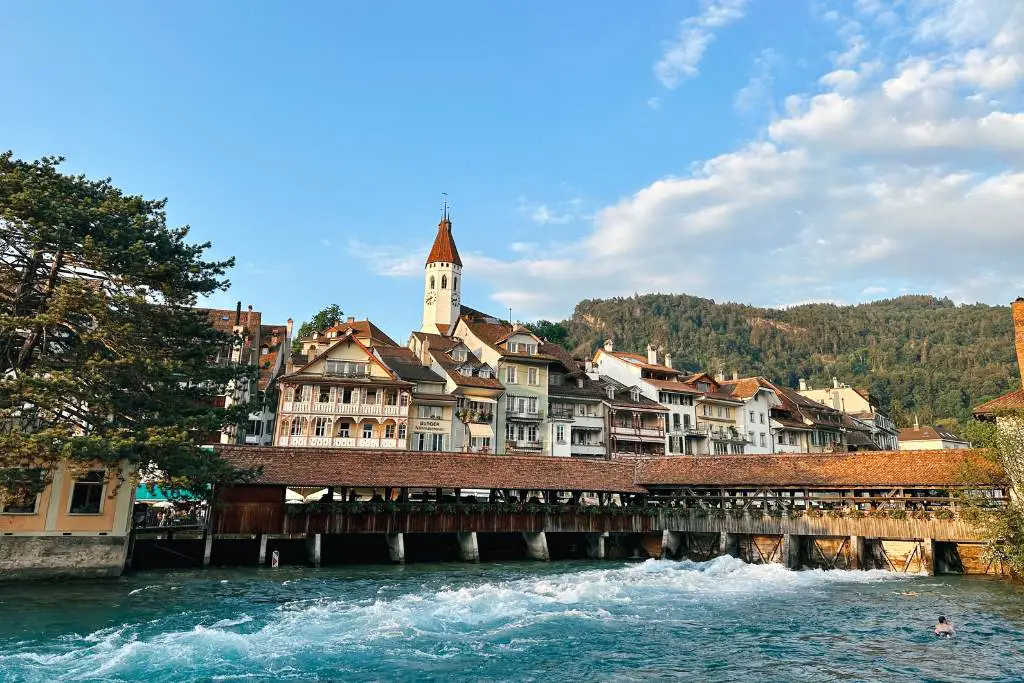 Day 5: Take a morning train from Lausanne to the city of Thun, located on Lake Thun.
The train from Lausanne to Thun takes approximately two hours total with a change in Bern. You have the option here to store your luggage at Bern train station and spend a couple of hours exploring the capital city of Switzerland before continuing your journey to Thun.
Thun is our personal favorite base city for exploring the surrounding mountain towns like Interlaken, Grindelwald, Lauterbrunnen and Jungfraujoch. Most people opt to stay in Interlaken when exploring this area of Switzerland and have not heard of Thun. Housing in Thun is significantly cheaper than Interlaken, and it is still very accessible to everything you want to see! Thun is also a very charming town in Switzerland that is absolutely worth the stay and visit.
Once you arrive in Thun, we recommend taking this first afternoon to walk up to Thun castle, wander the streets of the beautiful old town and then take a walk down to Lake Thun in front of Schloss Schadau. This is one of our favorite days on this 10 day Switzerland itinerary! I (Maddy) literally cried while looking at the beauty of the Alps from Lake Thun.
Day 6: Take the train to Lauterbrunnen and Interlaken for the day.
On the morning of day 6 on your Switzerland itinerary, take the train to Interlaken. This day will be jam-packed as you try to see as much as possible in this area!
Once you arrive in Interlaken, we recommend heading straight for Harder Kulm, also known as the Top of Interlaken, as soon as you get off of the train from Thun. Getting here right when the funicular opens will give you your best opportunity to get a beautiful picture at the lookout point with as few tourists as possible. After you descend from Harder Kulm, walk over to the Interlaken Ost station to take the 30 minute train out to Lauterbrunnen.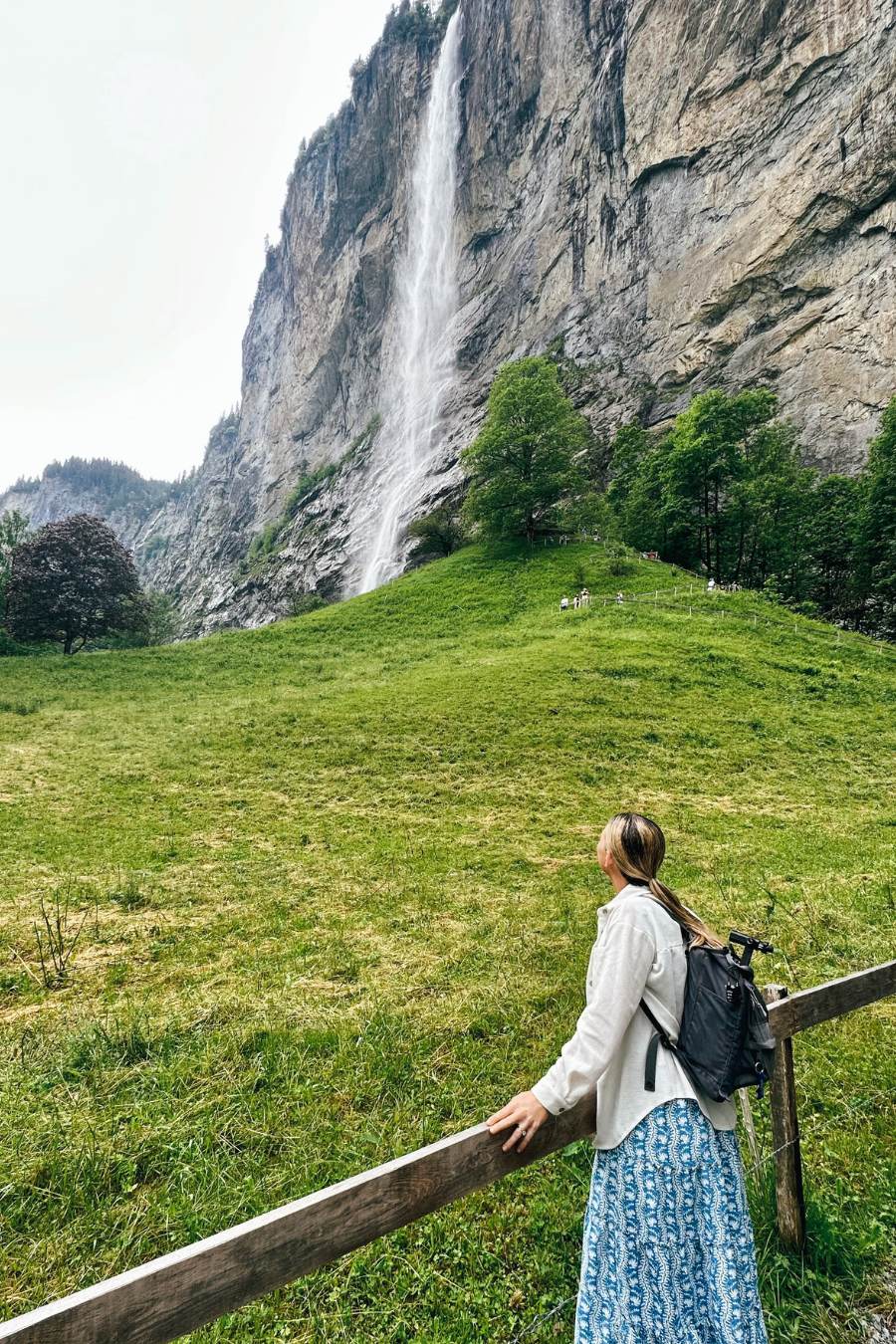 Grab lunch in Lauterbrunnen and spend the early afternoon enjoying the Lauterbrunnen Valley Hike. In its entirety, this hike would take you through Switzerland's most iconic valley and the inspiration for JRR Tolkien's Rivendell. On this hike you will see some of the most beautiful waterfalls, 72 in fact if you take the time to complete the entire hike. If you are just stopping here for an afternoon however, you will not have time to do this entire hike. We recommend at the very least walking up to Staubbachfall Waterfall in Lauterbrunnen. We hiked to Staubbachfall during our time in Lauterbrunnen and it is truly beautiful to take in the views along the way. Be prepared to get a little wet from the wind blowing part of the falls along the trail on your way up to the waterfall!
Once you have had your fill in Lauterbrunnen, take the 30 minute train back to Interlaken Ost. Depending on how long you spent in Lauterbrunnen, you may have time to explore Interlaken town and watch the paragliders descending from the mountains into the town center. From Interlaken, you can either take the train, bus or steamboat back to Thun. We took the historic steamboat home and relaxed while it zigzagged across Lake Thun before eventually dropping us off a short walk from the Thun Old Town.
Day 7: Head over to Grindelwald and take a trip to Jungfrau, the top of Europe.
Grindelwald is an hour and a half train ride from Thun and is one of the most famous Swiss mountain villages, situated at the foot of Jungfrau. We recommend immediately heading up to Jungfraujoch, also known as the Top of Europe, when you arrive in Grindelwald. In order to get to Jungfraujoch, you will take the train from Grindelwald to Kleine Scheidegg and then change to the Jungfrau Railway. The journey takes approximately an hour and a half each way. We recommend spending 4-5 hours at Jungfraujoch in order to take in the epic views and make the cost and travel time worth it.
We chose Grindelwald over Lauterbrunnen as your last base of the trip because it is better known for its social scene and nightlife.
Day 8: Time to hike! Spend your day hiking up into the Alps on any of the many trails from Grindelwald.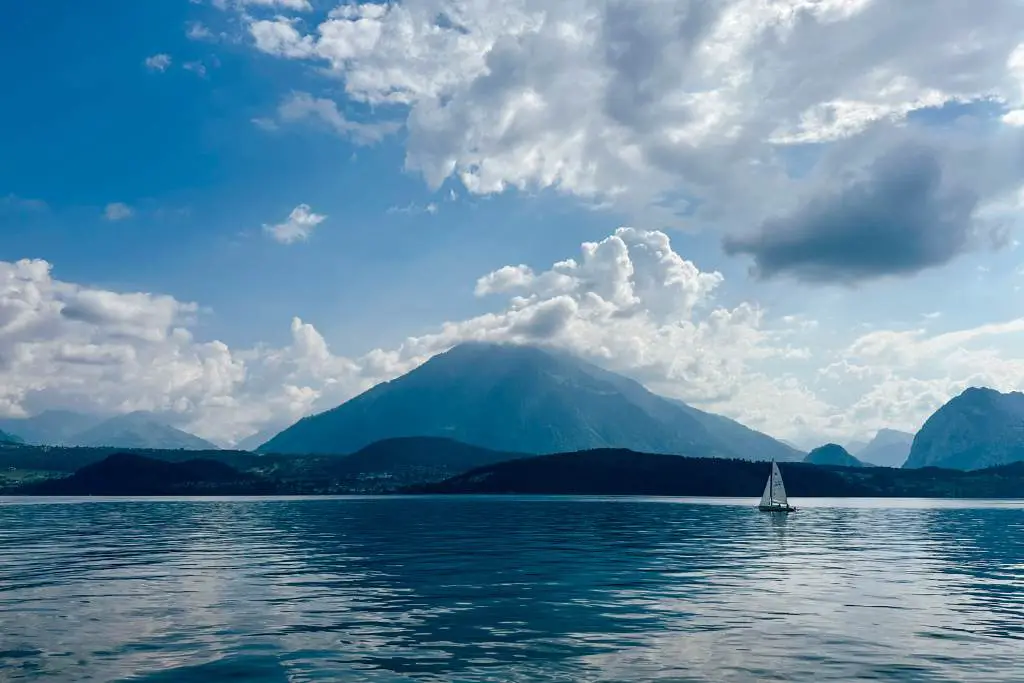 There are tons of different hike options while staying in Grindelwald. We recommend the Grindelwald – Glacier Canyon hike which takes about an hour and a half and is 2.5 miles long at a moderate difficulty.
If you are looking for a harder hike in this area, we recommend the Grindelwald – Kleine Scheidegg hike. This is considered a hard difficulty hike at 6 miles and takes approximately 4 hours to complete.
Day 9: Travel back to Zurich from Grindelwald.
In order to get back to Zurich, you will take the train to Interlaken from Grindelwald and then connect on a train from Interlaken to Zurich.
The entire journey should take just under three hours. Here you can choose to spend more time in Grindelwald, take an elongated break in Interlaken before connecting, or get straight to Zurich to spend more time in the city before heading home.
If you have an early flight, we strongly recommend making sure you get a good night sleep before the long travel day home.
Day 10: Depart from Zurich and fly back home.
Depending on your flight time, you can of course opt to do some more exploring in Zurich before heading home!
Additional tips for planning a trip to Switzerland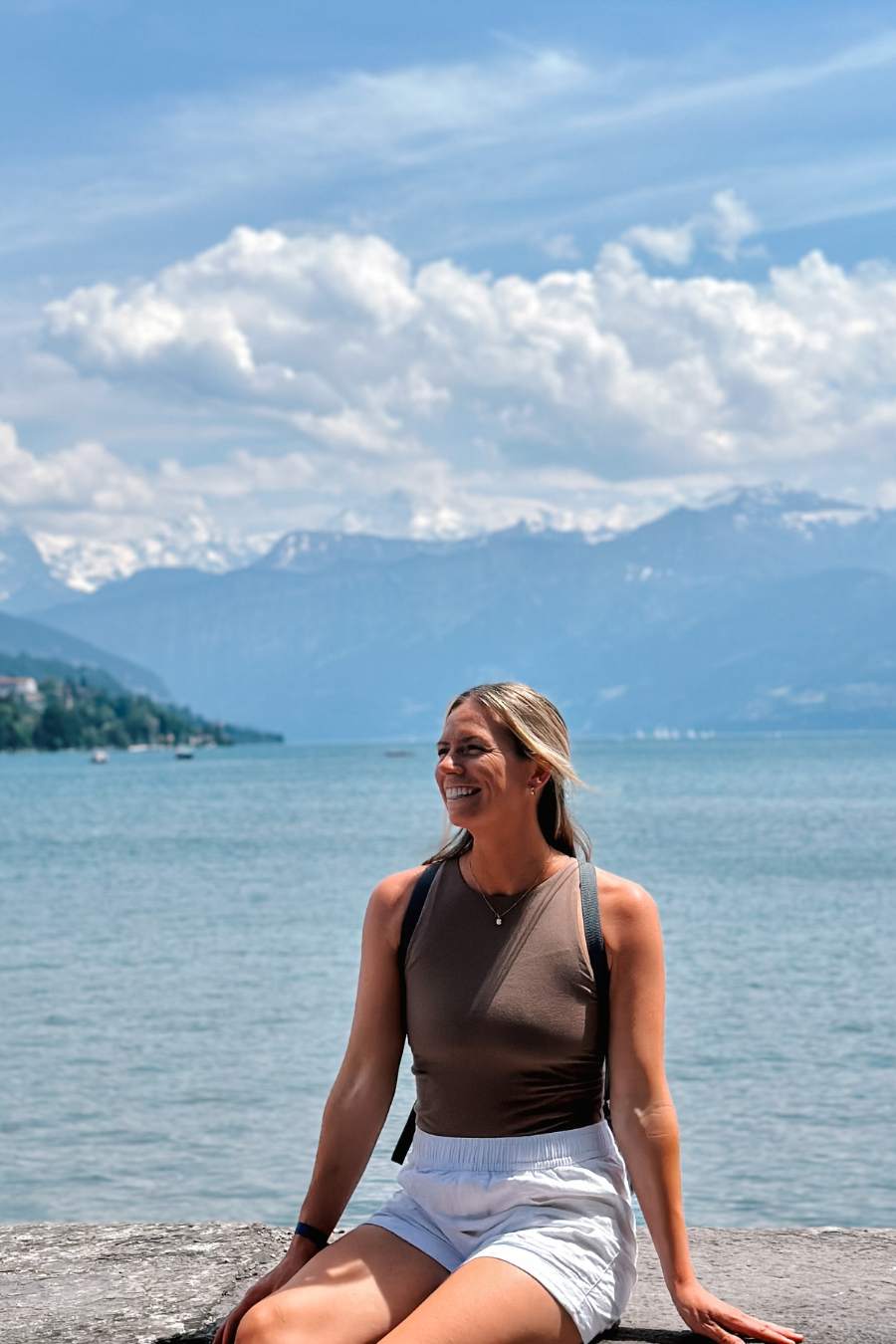 Here are some additional planning tips for a 10 day trip to Switzerland!
Most places will accept credit card.
We managed to use our credit card at almost every establishment in Switzerland. Of course, it is always a good idea to have some cash handy just in case something comes up, but you should not need much as most places will accept card.
If traveling on a budget, be prepared to eat most meals from the supermarket.
Here's the deal, everything in Switzerland is expensive and dining out at bars and restaurants is no exception. In order to save some money, stop in a Coop Supermarket for cheaper meal options.
Book your housing as soon as possible.
Switzerland is a popular tourist destination all year long and housing options will get booked up. We recommend booking your accomodations as soon as you know your travel dates!
---
While this is the 10 day Switzerland Itinerary that we recommend from our travel experiences in Switzerland, feel free to add or remove any stops along the way. There is so much to see and do in Switzerland that there is no right or wrong way to travel through this beautiful country!
For example, the train from Zurich to Lausanne is 2.5 hours or Zurich to Geneva is 3 hours. You could easily cut out days in the Thun/Interlaken area to spend more time out West. You could even head up North to the city of Basel. That's the beauty of a 10 day Switzerland Itinerary, the country is so well connected by rail that you can make any stops you want. As long as you purchase the Swiss Card, all of your trains and buses are included!
We hope that you find this 10 day Switzerland Itinerary helpful and are so excited for you to experience all of the beauty that this country has to offer.