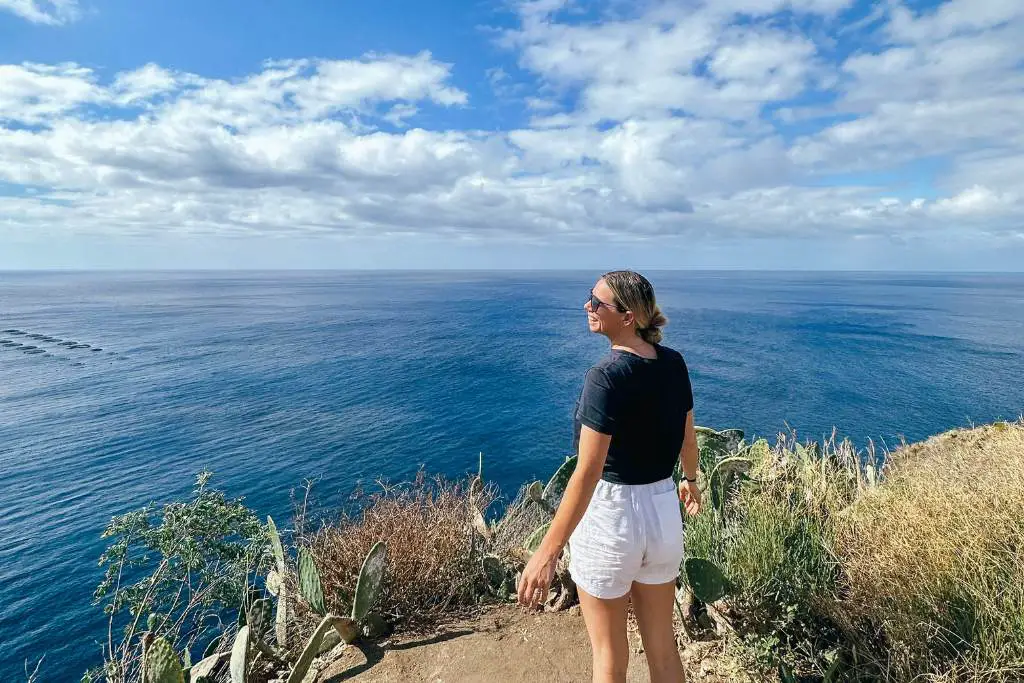 Madeira, Portugal is an island region of Portugal located in the North Atlantic Ocean and one of the most unique places we have ever been to in the world. Madeira is known for its mild year-round climate, its lush vegetation and stunning scenery. We discovered Madeira when looking for unique places to visit in Portugal and it absolutely did not disappoint. Read this complete guide to Madeira to plan your own epic adventure to this island!
When we visited Madeira, we stayed in Funchal. Funchal is the capital of Madeira and is the most connected city to the rest of the island. It is a port city located on the southern coast of the island. Funchal is known for its colorful houses, its winding streets and beautiful gardens. The city is also home to a number of museums, art galleries, and historical landmarks.
How to get to Madeira
The best way to get to Madeira is by plane. There are direct flights from many European airports to Cristiano Ronaldo Airport (FNC). Once you land, it is very easy to get to Funchal or other areas of Madeira by bus or car.
Skyscanner is one of our favorite tools to find cheap flights around the world. Browse your options here!
Airport transfer from Madeira airport:
The cheapest option to get to your housing from the airport in Madeira is to take the Aero bus to Funchal for €5 each (cash only). The bus leaves every 30 minutes from the airport and has multiple drop off locations in Funchal. Uber or Bolt are also available for closer to €18.
Pro-tip: Download Bolt and Uber before arriving in Portugal. Bolt is typically more available on Madeira island.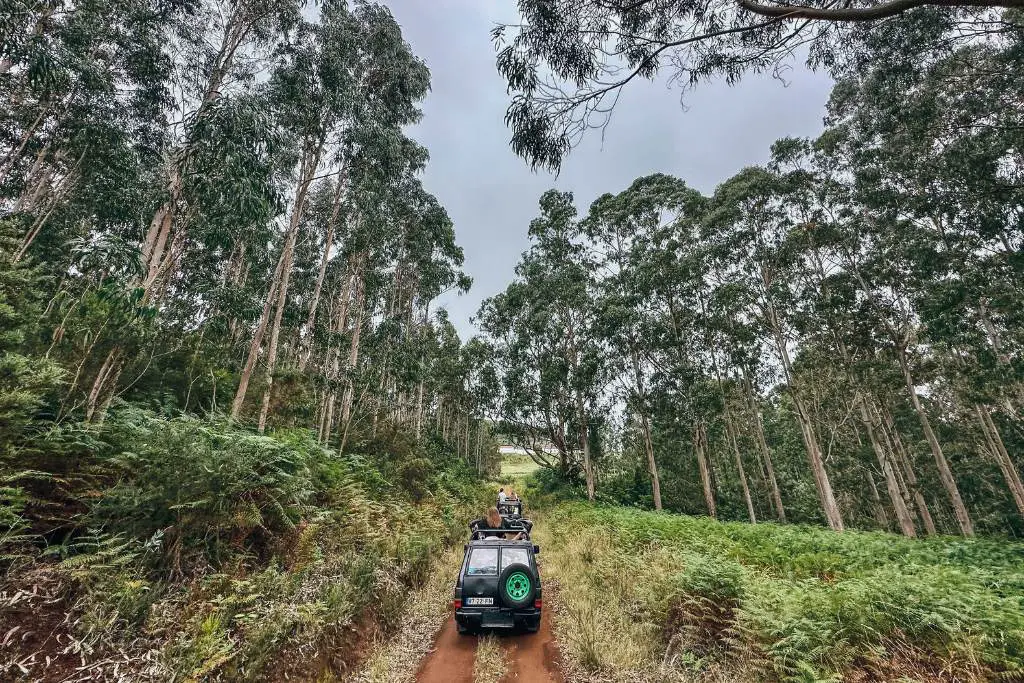 Do you need to rent a car in Madeira?
Depending on everything you want to do on the island, you do not need to rent a car in Madeira. There are public buses that go around the entire island and also tons of tours available to go to the main attractions. With that said, there are some sites on the island that are only accessible by driving your own car.
If you opt to rent a car and drive yourself around the island, there will be two-way roads that are very narrow. It is possible to stick to the highways to an extent, but at some points these narrow roads are unavoidable. We always prefer to not be the ones driving, so we managed to see and do everything we wanted on Madeira without renting a car!
If you do want to rent a car and drive yourself, we recommend renting through Discover Cars, a worldwide reliable car rental company. Browse your rental car options here!
The best time to visit Madeira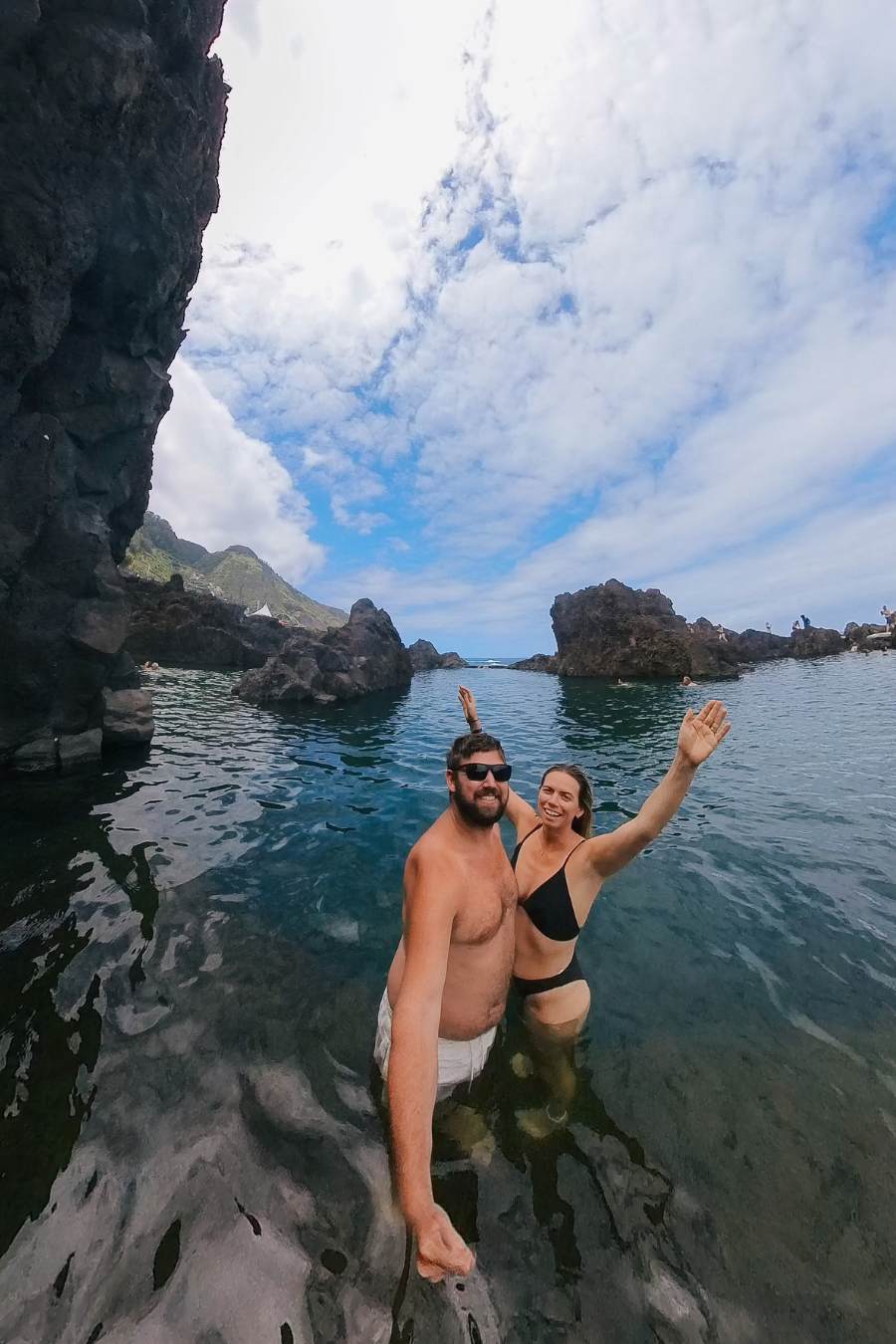 Madeira is a great place to visit all year long, but the best time to visit Madeira is from April to November. During this time, the weather is warm and sunny, so you can swim at the beautiful beaches and volcanic pools. There is also less rain during this time of year. If swimming is not important to you, consider traveling in the off-season because it will be cheaper and less crowded.
How many days do you need to visit Madeira
With how short of a flight it to Madeira from areas in Spain, Portugal and France, Madeira is a great place to add to your Europe trip itinerary. Since it is a rather large island with a ton to do, we recommend you spend a minimum of four days here to give you time to explore all of the main sights which can be done with a Jeep Tour, spend some time at the beach, do one of the famous hikes and explore the capital city of Funchal. If you want to do multiple hikes during your time on Madeira, we would recommend you add a few extra days.
Use code JLJ10 for 10% off all eSIM purchases.
Currency in Madeira
The currency used in Madeira is the euro (EUR). When we visited Madeira, the majority of bars and restaurants accepted credit cards. However, we recommend you always check before you place your order if you will need to pay in cash.
Is Madeira expensive?
Despite being a relatively remote island, Madeira was very affordable. There are a variety of housing options for any budget and a typical meal in Madeira costs ~€15 and a beer is ~€3.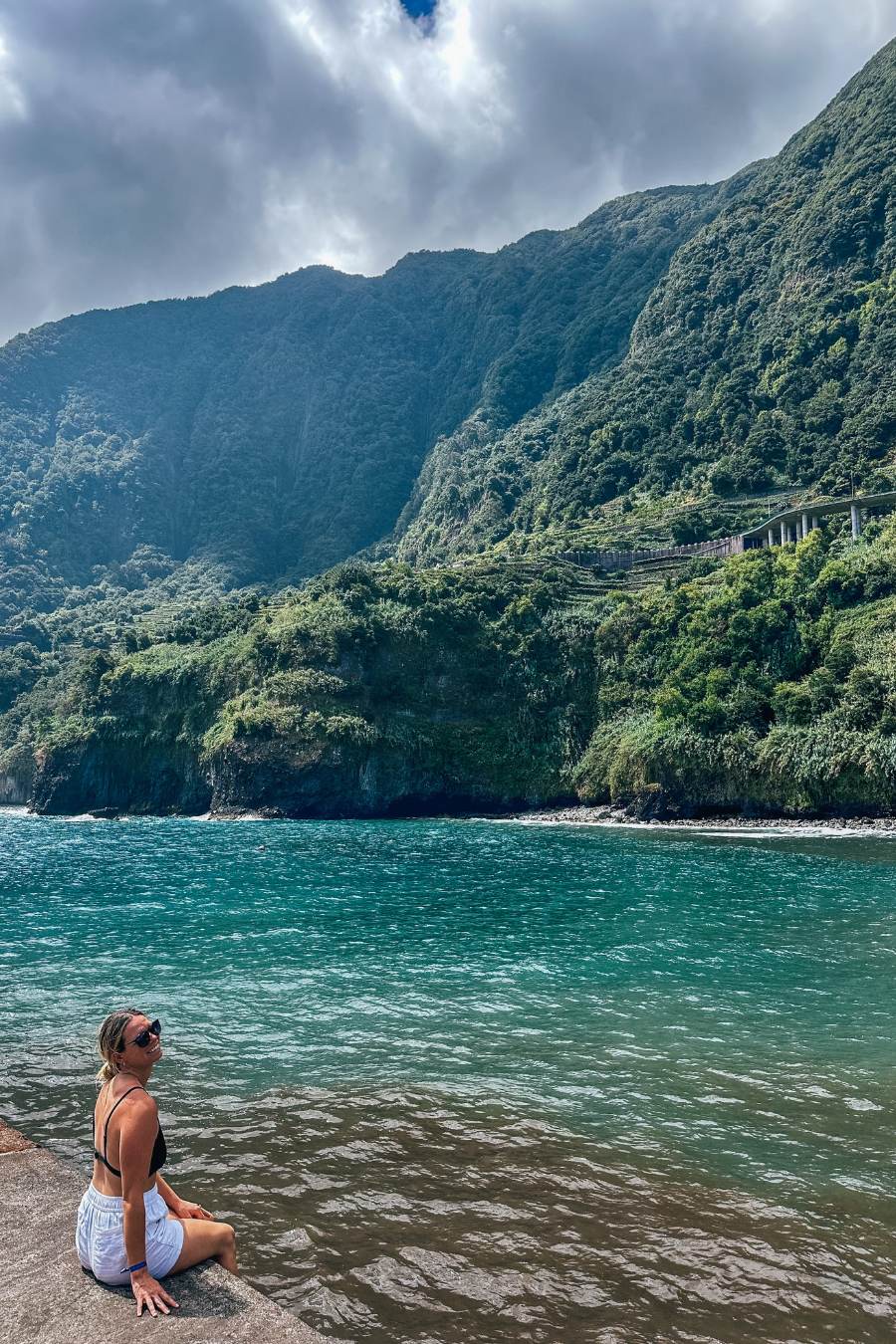 Where to Stay in Madeira
The main area to stay in Madeira is in the city of Funchal. Funchal is roughly a twenty minute drive from Madeira's airport and is home to the most restaurants and bars on the island. When we were in Madeira, we stayed in an apartment since we were digital nomads but most of the travelers we met were staying in hotels.
Sé Boutique Hotel: Located in the center of Funchal, this hotel has a very unique rooftop garden and indoor pool.
Barcelo Funchal Old Town: This hotel has a beautiful rooftop pool with a view of the water and is only a short walk to the marina where most of the boat excursions leave from.
Castanheiro Boutique Hotel: Located a bit further from the water, this hotel boasts the coolest infinity pool in the area as it goes up against a glass wall.
Hotel Catedral: For those looking for a more budget option, look no further. Each room here has a terrace or balcony and breakfast is included in your booking.
Where to eat in Madeira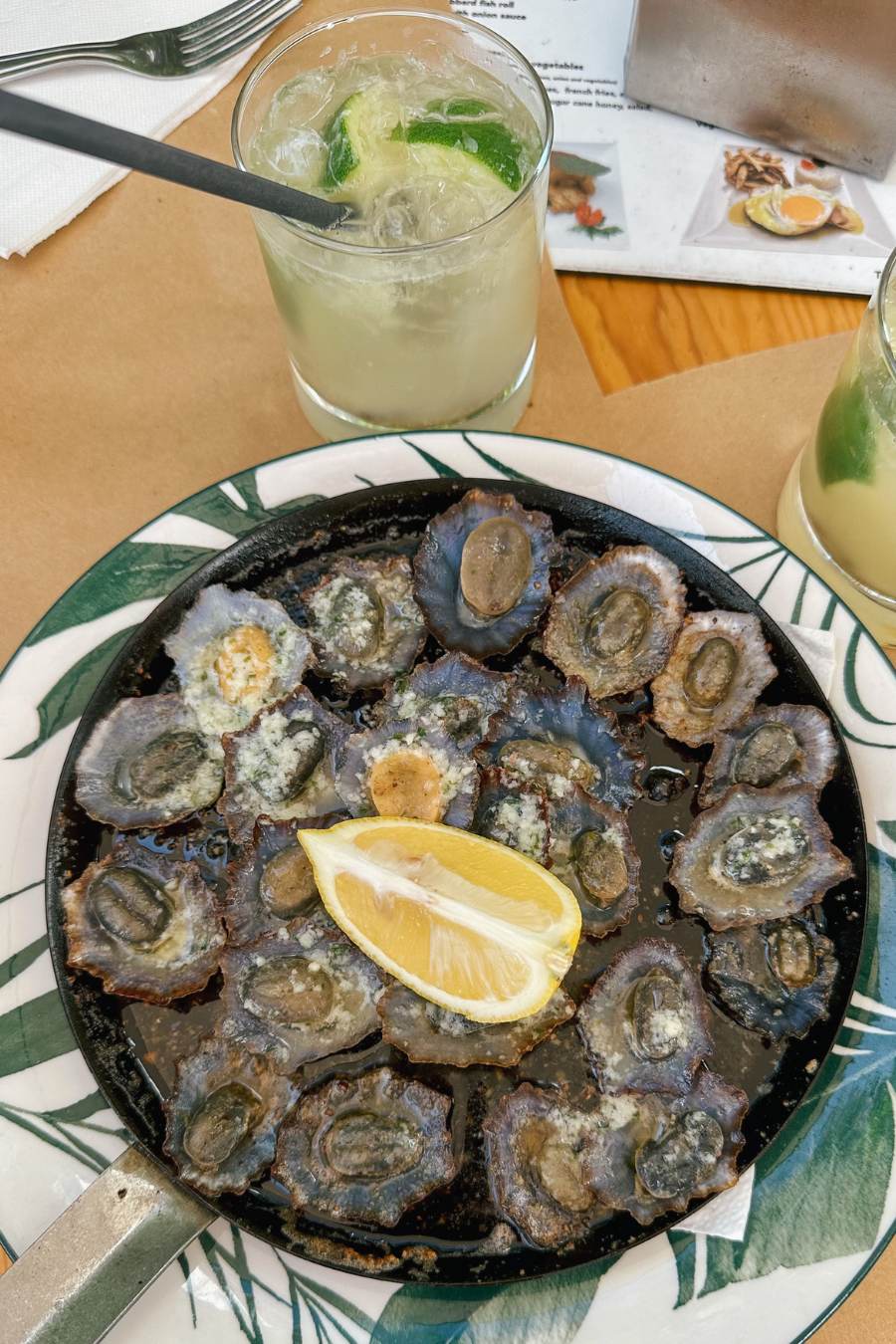 There are tons of restaurant options in Madeira, more specifically in Funchal. It can be overwhelming to walk around and decide where to eat. Here are the best places to eat in Madeira!
Pro-tip: If looking to stock up your housing with some basic groceries, Pingo Doce is the best grocery store in Portugal with everything you need, including travel toiletries.
The best restaurants in Madeira
GALERIA Restaurante: This is a charming Italian restaurant located on Rue de Santa Maria, which is a historic walking street with tons of bars and restaurants.
APAUZA: We loved this restaurant in Funchal! There is a great happy hour spot and typically has live music. We recommend trying the octopus.
Cais da Ribeira: This waterfront spot is great for a snack, cocktail or coffee.
Le Bistrot Jacarandá: This restaurant serves traditional Madeiran food and is located closer to the cruise port.
Restaurante Tangerina: Absolutely delicious seafood for an affordable price.
Barracuda Bar/Rest: Another great spot to go to eat some squid.
Where to Drink in Madeira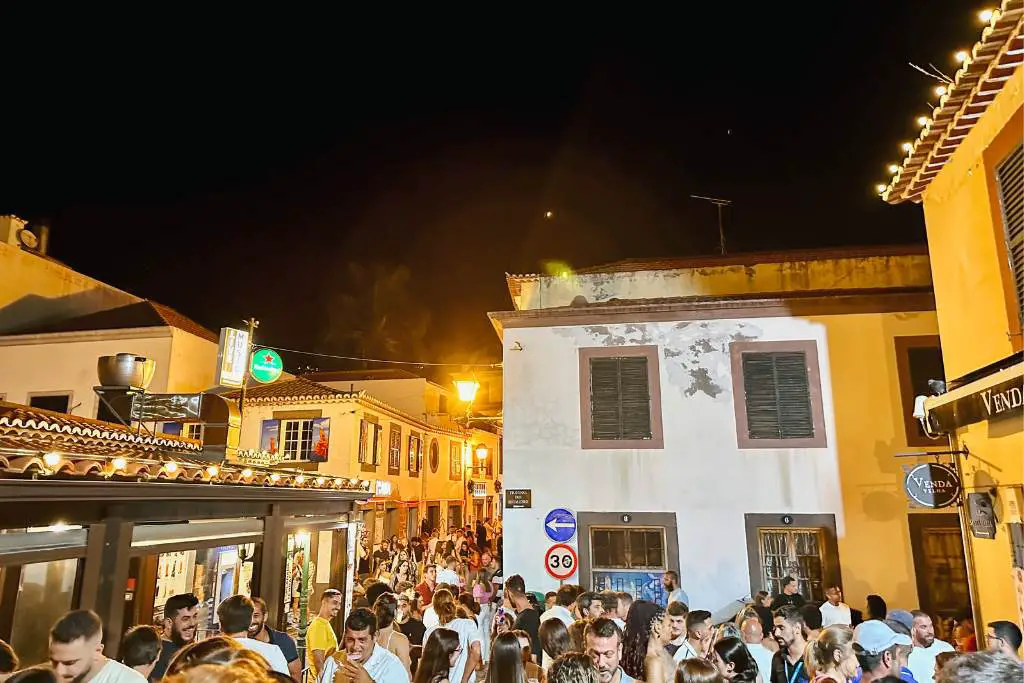 Funchal in Madeira is a very fun nightlife area! We had some great nights out in Madeira. Here are some of the best bars in Madeira.
The best bars in Madeira
APAUZA: This was our favorite spot to drink between its live music, outdoor seating and great happy hour specials.
Mercearia da Poncha: This small bar has a few outdoor tables on the famous Rua de Santa Maria and relatively cheap drinks.
Bar Number Two: If you want a seat outside here, you need to get here early as it becomes quite lively after 10PM.
Torneira Bar: This entire street was filled with very cheap bars, loud music and crowds overflowing into the street.
Mini Eco Bar: Located on a side street this is a great cocktail bar with a fun vibe.
The best things to do in Madeira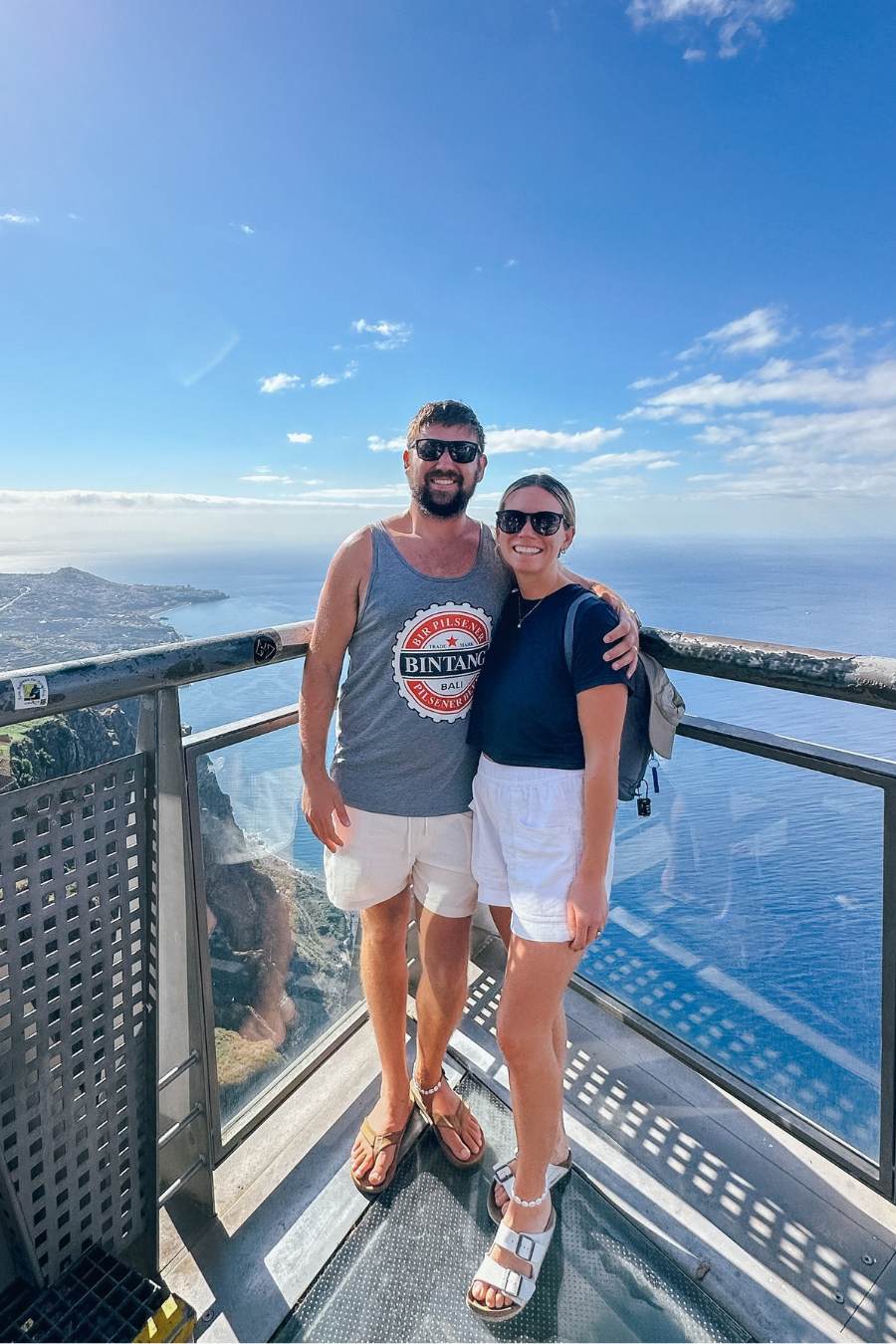 There is an overwhelming amount of things to do in Madeira and you'll need to prioritize your itinerary depending on your interests. Here are some of the best things to do in Madeira!
Take an organized Jeep Tour around the west side of the island
There are tons of companies and tour options that take you to the major sites on Madeira. We recommend going with a tour that goes to the west and north side of the island, since these are the least accessible by public bus. The jeep tour we took in Madeira was one of the best tours we have ever done around the world. We highly recommend doing this while in Madeira! Some highlights from the jeep tour include:
Porto Moniz: Natural swimming pools formed with lava from old volcanos. We ate lunch at Poças Café which is right next to a group of pools.
Praia do Porto do Seixal: This is a unique black sand beach with a waterfall.
Cabo Girao: This is the highest cliff viewpoint in Europe and the second highest in the world.
Off-roading through the center of the island: We experienced iconic views of the clouds and mountains on the island.
Take a sunset cruise
If you enjoy boats, we highly recommend taking a sunset cruise. The sunset from the water is absolutely breathtaking and there is a big chance you will also see dolphins!
Be cautious though, many people on our boat got seasick from the waves. We do not recommend this activity if you are prone to seasickness.
Ponta de São Lourenço Hike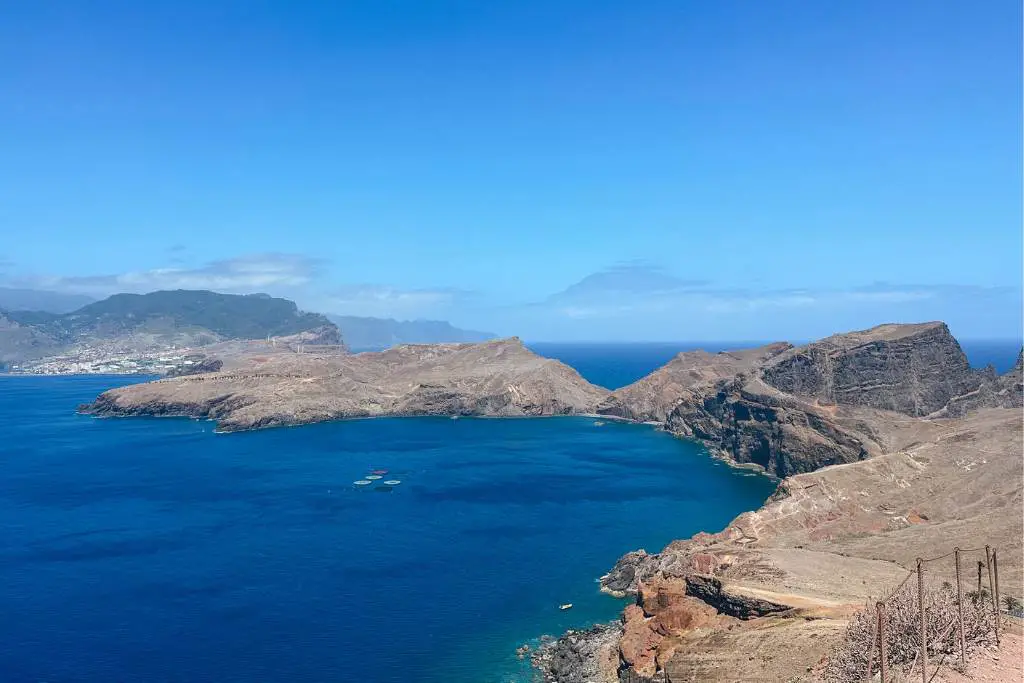 This was one of the coolest hikes we have ever done! Read our full guide here with full details about the hike. We recommend booking the boat with Madeira Sea Emotions in advance to guarantee you a ride back to the marina where it is easier to get a Bolt back to Funchal.
Explore the Fanal Forest
The Fanal Forest is a mystical and magical forest that transports you into a fantasy world. This is one of the best things to experience on Madeira!
Go to Ponta Do Sol for sunset
This village accessible by public bus is known for having the best sunset views on the island.
Praia do Gorgulho – Gavinas
Much closer to Funchal than Porto Moniz, these are great natural pools to go spend a day relaxing by the water.
Praia de Sao Tiag
Great rocky beach with a beach bar serving food and drinks.
Take the Funchal cable car up to Monte
There is a beautiful botanical garden to explore and great views. If you are a thrill seeker, this is also where you can go on a wicker sled ride down the hill!
Do a sunrise hike at Pico do Arieiro
Pico do Arieiro is one of the most famous hikes to do in Madeira because it brings you above the clouds. We recommend doing this at sunrise for the most iconic views.
Walk down Rua de Santa Maria and enjoy all of the different murals
This is the most popular bar and restaurant street in Funchal and it is covered in unique street art.
Check out all of the unique produce at Mercado dos Lavradores
This is a great market to browse in Funchal.
Funchal Coastal Walk
You can walk along the coast from Funchal to Câmara de Lobos in about 1.5 hours. Just stay on the promenade for views of rocky beaches and natural pools along the way. We recommend going before sunset to enjoy sunset views in Câmara de Lobos!
---
Madeira is truly one of the most iconic and stunning places to visit in the world. We absolutely loved our time here and will definitely plan another trip here! You can easily add Madeira to any Portugal or Spain itinerary while planning a trip to Europe. We hope this ultimate guide to Madeira Island helps plan your trip to this beautiful destination!