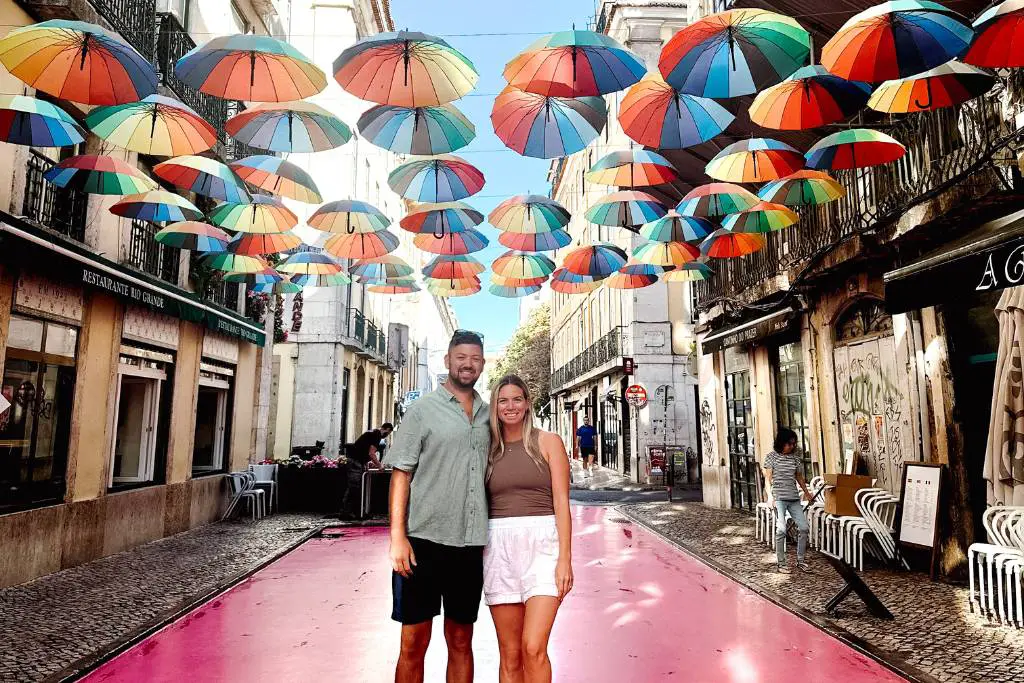 Lisbon, Portugal is one of our favorite cities in Europe for a multitude of reasons, but one of the biggest is the lively and affordable bar scene. While Lisbon is an absolute must visit in Europe due to its history, museums and proximity to the coast, it is also a great stop for those looking for a fun party. It's no surprise that Lisbon is very popular for bachelor and bachelorette parties with its delicious food and affordable drinks. We hope this guide will help you capitalize on your time in Lisbon and take advantage of all that its nightlife has to offer! Here are all of the best bars and pubs to enjoy in Lisbon, Portugal.
For more things to do in Lisbon, also check out our complete city guide!
The best bars in Lisbon
Cocktail Bars
Red Frog Speakeasy: For cocktail lovers this speakeasy is an absolute must during your stay in Lisbon. Due to its small size, it is important that you make a reservation in advance if you would like to go here.
Shoes n Booze Bar: This is a great spot for a craft cocktail or to enjoy a glass of wine. The unique decor and live music give Shoes n Booze Bar a very enjoyable ambiance.
Toca da Rapose: For a much more intimate setting, make sure you head to Toca da Rapose known for having some of the best cocktails in Lisbon.
The best outdoor bars in Lisbon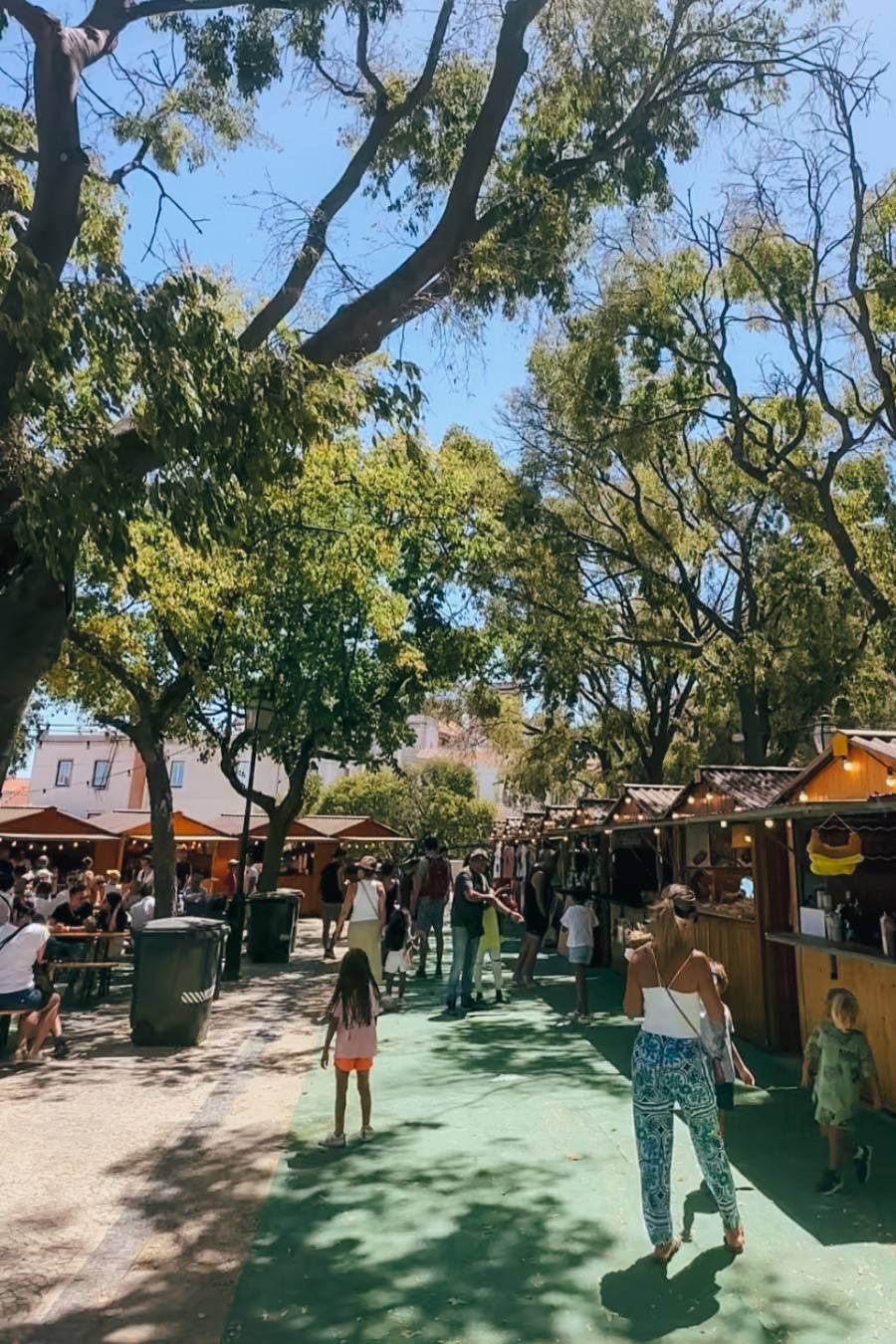 With Lisbon's mild winters, finding a drink outside is always a fun change of pace. Lisbon has several primarily outdoor places to drink, from kiosks in the local parks to stands put up along the water for you to stop by for a drink.
Miradouro de São Pedro de Alcântara: This lookout area with a beautiful view of the city also turns into a string of stalls selling food and drinks during the warmer months. Grab a drink and a spot at a picnic table and enjoy the beautiful temperature. If you're a smaller group, this is also a great potential spot to make more friends as you will most likely be sharing your table.
Cais das Pombas: Located right on the river, this pedestrian zone is home to many vendors selling food and drinks both from carts and stalls. There is even a stage which frequently features live music!
Banana Cafe: If you'd rather grab a drink outside in a park, we highly recommend Banana Cafe which is located in Jardim da Estrela. This is a great place to grab a drink with friends or even take in the peaceful park vibes and work or read.
Best party scene in Lisbon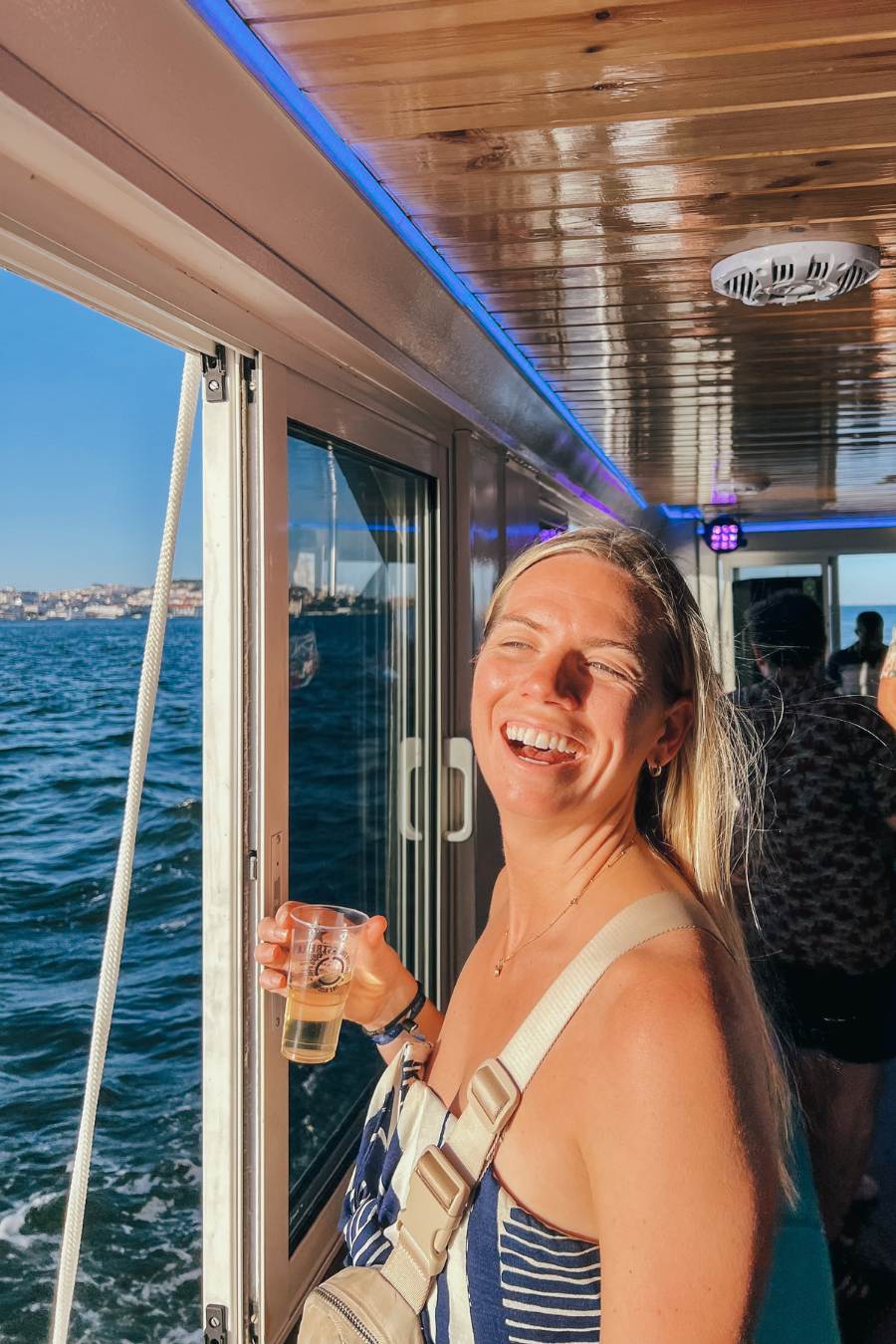 For the best party scene in Lisbon, we highly recommend heading to the side streets of the Bairro Alto area. At night these bars will flow into the street with cheap drinks and music all around!
Bar 104: Located at the heart of Bairro Alto's bar areas, this bar has incredibly cheap giant cocktails and cheap beer.
Grog's Bar: Also located in Bairro Alto's main bar area, Grog's is the perfect stop for cheap shots starting at 1 Euro.
Clandestino Bar: Another very affordable bar in the Bairro Alto area to pop in for a drink before rejoining the party in the street.
Jimmy's Bar #1: We usually start our nights out in Bairro Alto at this bar since it is towards the beginning of the party area and has cheap beer.
Side Bar: If you are looking for a gay bar in Lisbon that is full of energy, look no further. Side Bar is a very popular bar in Bairro Alto with cheap drinks.
Where to watch sports in Lisbon
The Couch Sports Bar: Located just above the Pink Street, this sports bar has outdoor tvs as well as a ton of indoor tvs. They will even turn the sound on for a big match! This is a great spot to catch any sports match and enjoy an affordable pint.
SPOT Lisboa: With a tv in every corner and a large center screen, this is a great place to watch a match.
Where to meet other travelers in Lisbon
During our most recent stay in Lisbon, we purchased tickets for a 2 hour sunset booze cruise and it came with unlimited beer and champagne. We had a great time and there was an epic dance floor and DJ!
There are also tons of bar crawls that occur on a nightly basis. This is a great way to discover the nightlife in Lisbon with an organized group and meet other travelers.
If you are looking to make friends to go out with in Lisbon, we highly recommend doing one of these things early on during your time in Lisbon. It is a great opportunity to meet other travelers to bar hop with the rest of the weekend!
Tips for going out to bars in Lisbon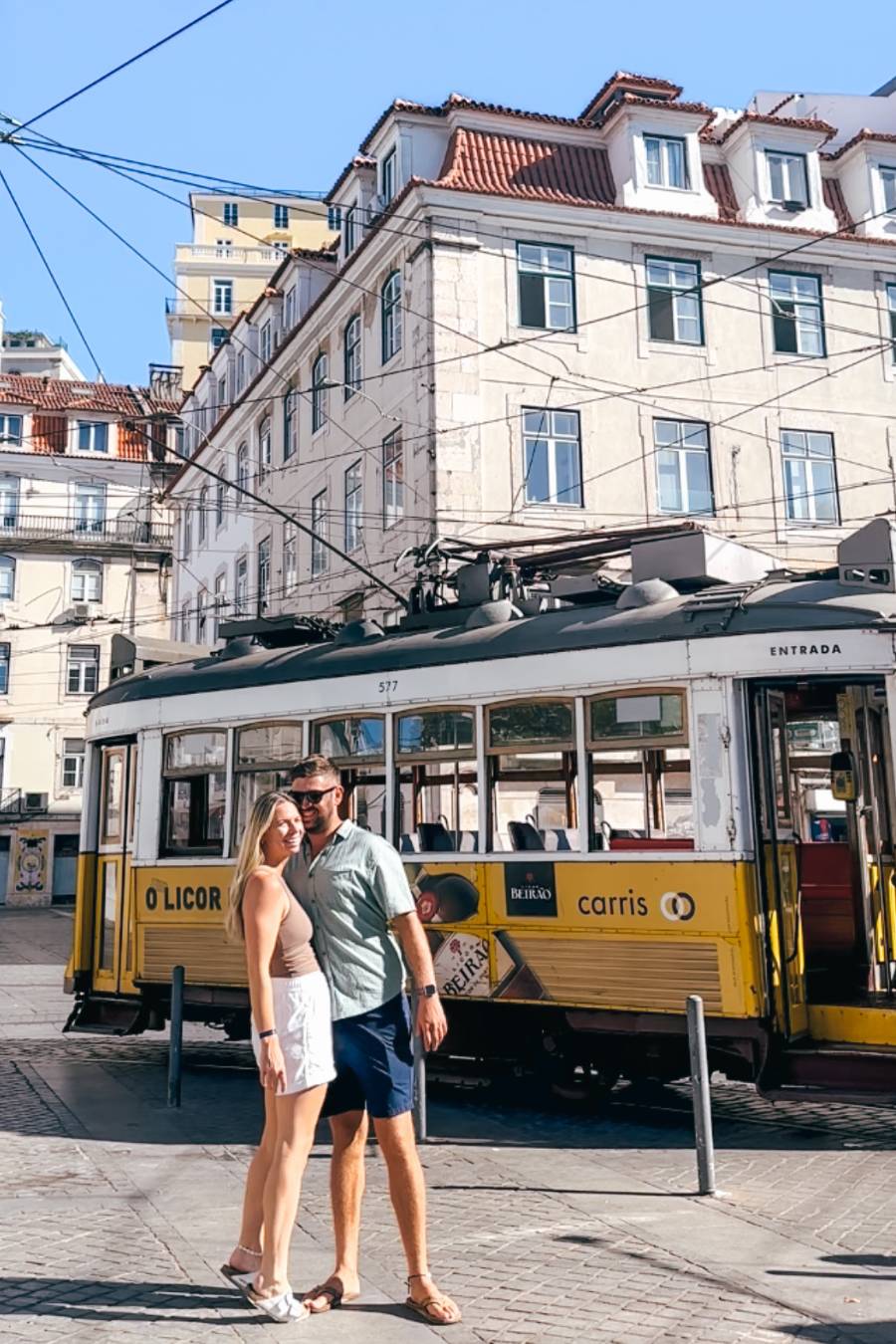 Watch out for pickpockets
While Lisbon is a very safe city, pickpockets will target heavily crowded touristy areas like the popular bar streets. Be aware of your surroundings and make sure to keep your phone and wallet safely zipped on your body.
Lisbon is slippery and hilly
There is really no other way to describe the streets of Lisbon besides hilly and slippery. Once you are there and feel it yourself, you will know what we mean! Don't let this deter you from walking around the city, just be sure to wear comfortable shoes and stay alert while you are walking.
Do you need to tip at the bars in Lisbon?
Tipping is not required in Lisbon, but it is polite to leave a small tip, especially if you received great service. If you purchase multiple drinks from one bar or bartender, we recommend occasionally leaving a few extra euros to show your gratitude.
---
Lisbon has a lively bar scene with something to suit everyone's party pace. There are bars and clubs to be found in all parts of the city, from the historic Alfama district to the trendy Bairro Alto.