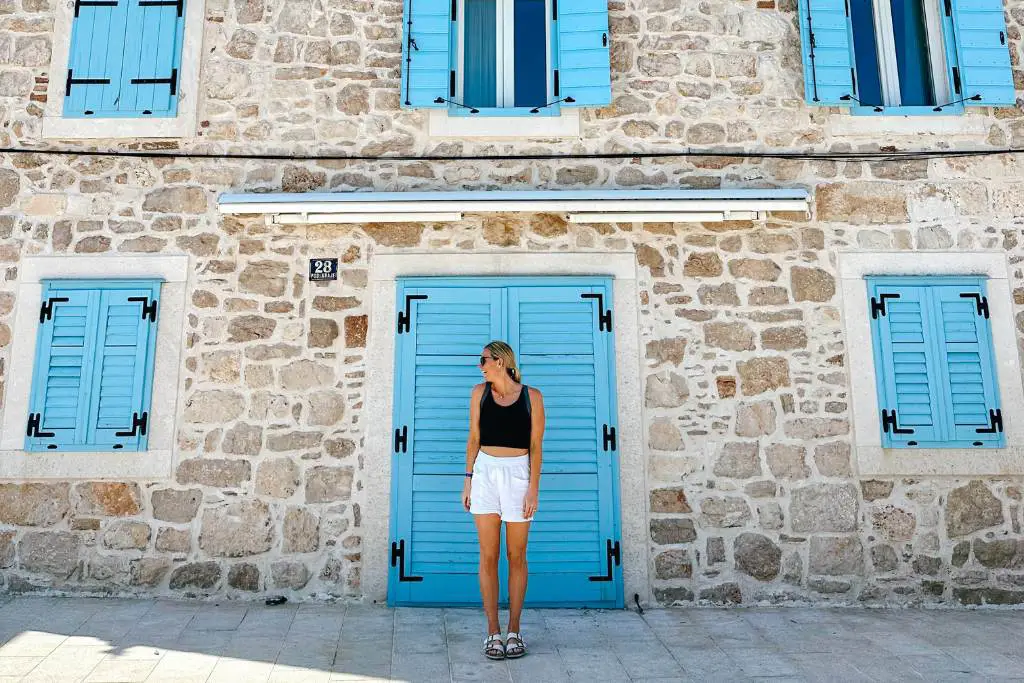 Croatia is a popular tourist destination known for its beautiful coastline, stunning beaches and historic towns. It is also a relatively easy country to get around, especially by car. The roads in Croatia are well-developed, and there are toll roads connecting major cities and tourist destinations! We have done this one day road trip from Split, Croatia multiple times and believe it is the best way to explore the area around Split! This is is the driving route we always take when showing new friends around one of our favorite countries.
Our favorite base city in Croatia is Split, which is the second largest city in the country and the most centrally located. Split Airport is also the third largest airport in the country behind Zagreb and Dubrovnik. While Split is a great base because of the ferry network connecting it to most of the islands, it is also very well connected to many major sights by Croatia's extensive highway network.
There is no doubt that you will spend time on the water and explore the islands in Croatia. It is also important to take a day to showcase some of Croatia's mainland! Below is in our opinion the perfect one day road trip route to drive from Split, Croatia.
Where to rent a car in Split, Croatia
We recommend renting your car in Croatia through Discover Cars. There are tons of cars available and Discover Cars is a reliable company to rent a car for a one day road trip from Split.
The Best One Day Road Trip from Split, Croatia
Here is a breakdown for the stops to take on your one day road trip from Split.
Split – Krka: 1 hour 30 minutes
Krka – Primosten: 1 hour
Primosten – Klis Fortress: 1 hour 15 minutes
Klis Fortress – Split: 30 minutes
Split Road Trip: Split to Krka National Park
Drive time: 1 hour 30 minutes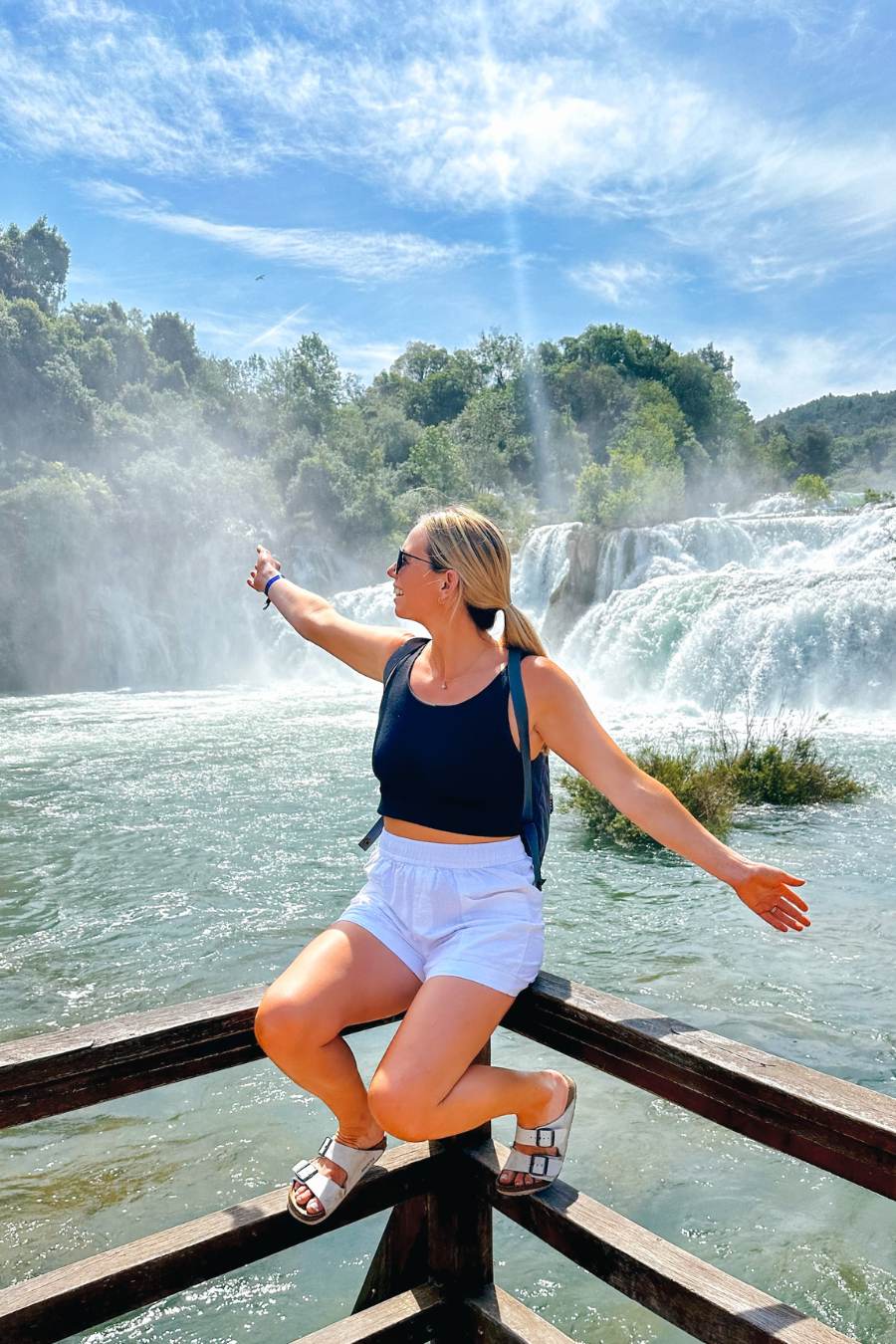 In order to beat the crowds at the most popular sight on this road trip, we recommend you do the longest drive first and head straight for Krka National Park. Krka opens at 8AM during peak season and will start to get very crowded around 11AM. If you are in your rental car by 8AM, you should be able to complete the drive and arrive in Krka by 9:30AM at the Lozovac entrance.
Skip the cafes and shops at the entrance to the park and immediately get your entry tickets. You should then board the first possible bus down to the falls to maximize your time before the crowds arrive.
When you get off the bus and start walking towards the falls, we recommend that you take the wooden path that you'll see to the right. This path takes a bit longer to get down to the bottom, but it is also much more peaceful and immersed in nature.
Feel free to grab a snack at any of the food stalls at the bottom of the fall or just capture all of the beautiful photos with the falls as the backdrop before heading back up the more direct route. We typically plan to spend 30-45 minutes at the bottom. The buses run as often as possible so once you get to the pick up point (across from the wooden path), just wait to get on the first bus available.
We try to depart from Krka by 12PM at the latest but usually we are able to depart slightly earlier.
Split Road Trip:Krka National Park – Primosten
Drive time: 45 minutes – 1 hour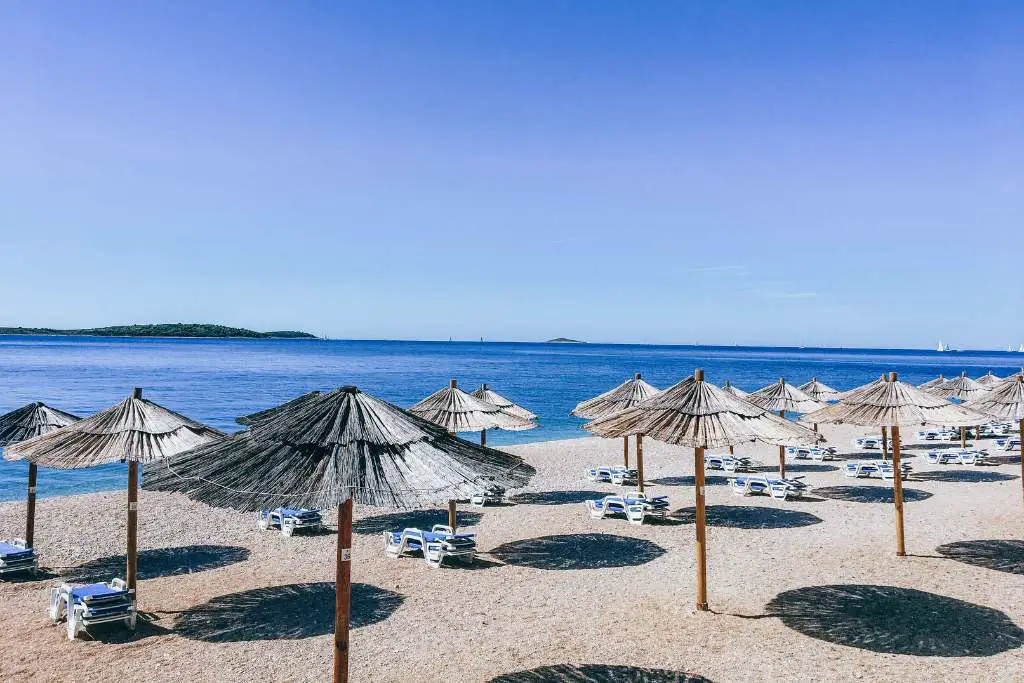 From Krka we always drive to the coastal town of Primosten, which should take an hour tops. This part of the drive is beautiful as most of it is along the coast. The views are absolutely stunning!
Primosten is in a very unique location because it is two almost identical peninsulas. One peninsula is mostly nature and beaches plus a couple of hotels tucked away, the other is home to the old walled city.
We typically arrive in Primosten around 12:30PM. Since our favorite lunch spot in Primosten doesn't open until 1PM, we like to start our time in Primosten by walking around the natural peninsula and stopping for a swim.
Head over to the old city next to wander the streets, walk up to the church on the hill and stop for lunch. There are tons of restaurants in Primosten, especially when you first walk through the gate. There will be a lot of places trying to get you to stop and eat at their establishment. We recommend you continue past all of them and go to Konoba Toni. This restaurant has seating right on the water on a quiet side of the street and serves absolutely delicious seafood!
Split Road Trip: Primosten – Klis Fortress
Drive time: 1 hour 15 minutes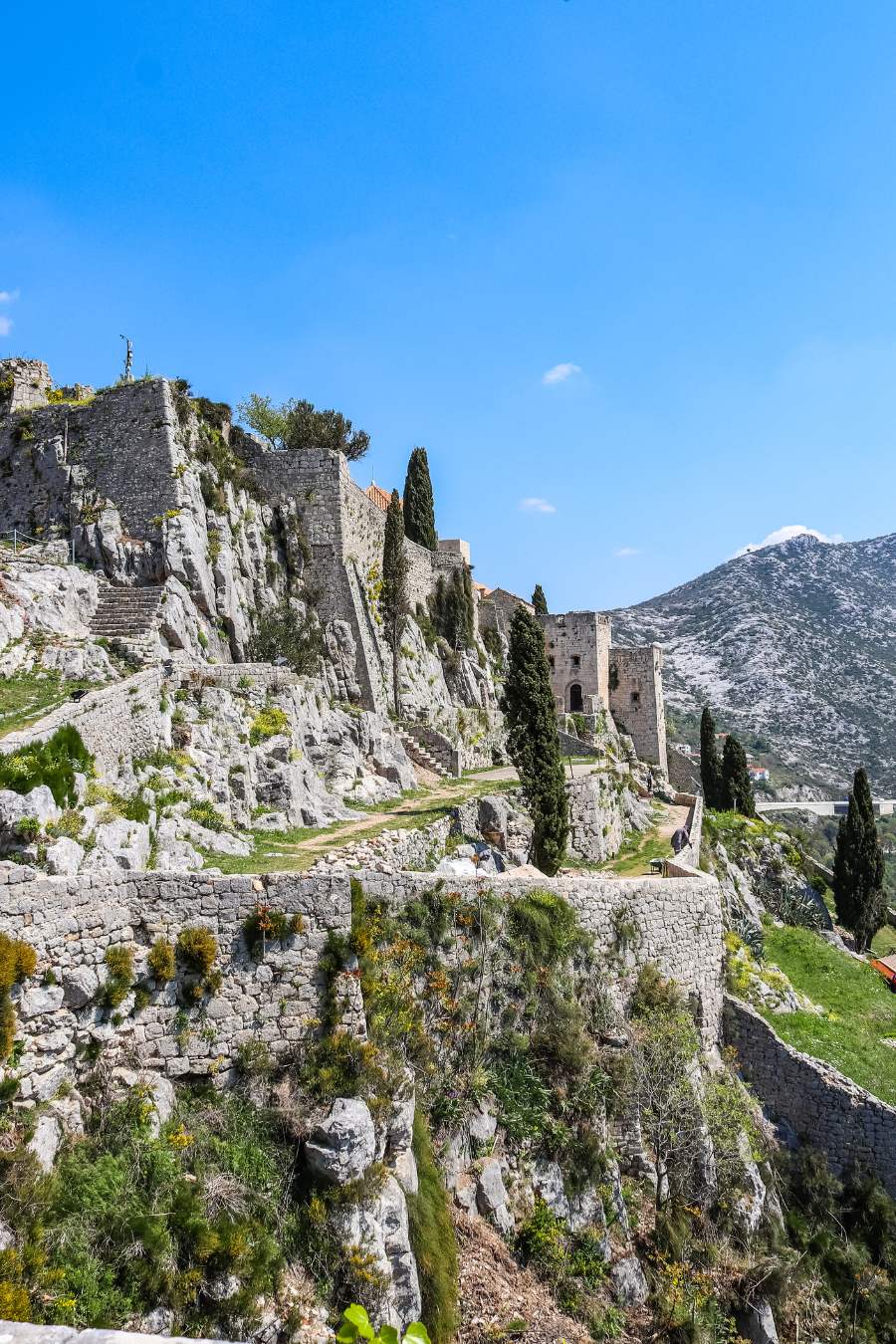 After lunch, it is time to get back on the road and head to your last stop on the road trip! If you are a Game of Thrones fan, Klis Fortress is a must-visit site to stop at on this one day Split road trip! The walls of the Klis Fortress were used to film the city of Mereen in Game of Thrones. The typical drive time is about an hour and fifteen minutes. We recommend leaving Primosten by 2:30PM in order to get here before 4PM.
If you want to cover every inch of the fortress, it takes about 2-3 hours. If you do not have that much time, you'll be able to take in the breathtaking view and get the feel of the fortress in an hour to an hour and a half.
Split Road Trip: Klis Fortress – Split
Drive time: 20 – 45 minutes
Without traffic, the drive from the Klis Fortress back to Split is only 20 minutes. Depending on the day of the week, there may be rush hour traffic in which case you should plan that it may take up to 45 minutes to get back to Split.
For more things to do while you are back in Split, check out our complete Split city guide!
---
Croatia is truly one of our favorite places to visit in the world and this one day road trip from Split is a great way to spend the day exploring Krka National Park, Primosten and Klis Fortress. I hope that this Split, Croatia road trip itinerary helps you experience more of what mainland Croatia has to offer!