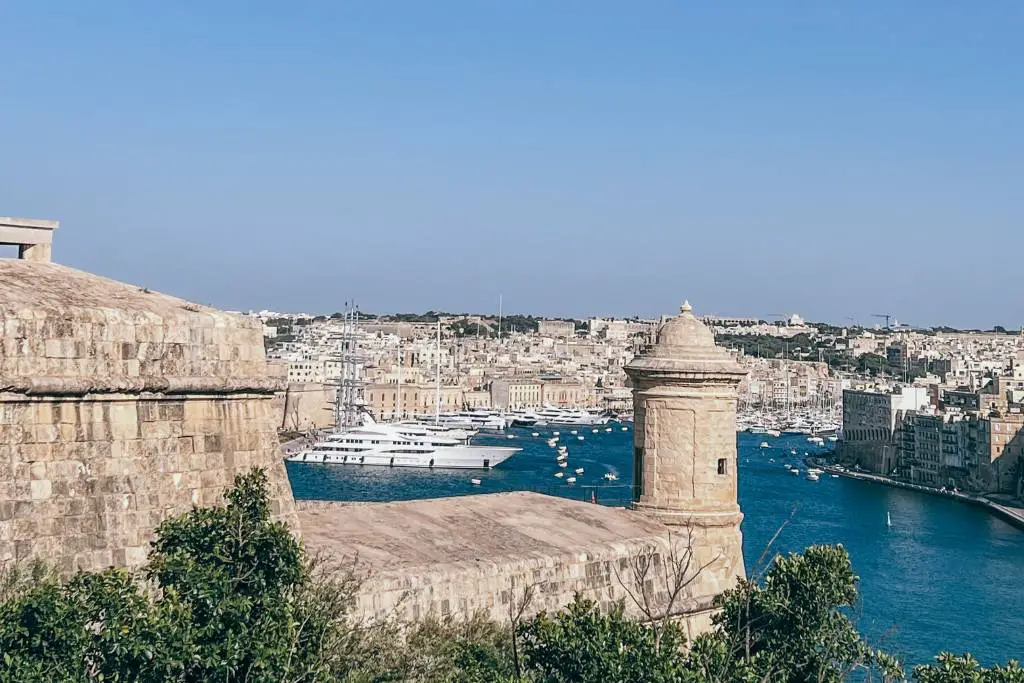 Malta is a beautiful small island country located in the Mediterranean Sea. It is known for its beautiful beaches, clear blue waters and rich history. This 5 day Malta itinerary will take you to some of the most popular destinations including Valletta, the Three Cities, Mdina, Gozo and Comino. We spent about a week in Malta and absolutely fell in love with the country. It is one of the most beautiful places in the world filled with tons to see and do!
Even though Malta is a small island, there is so much to do that 5 days may not be enough to tackle all of it. Check out our complete guide to Malta to determine if there is something on the list that is not listed here that you would rather do instead. Also, remember that this 5 day Malta itinerary is simply a suggestion. Depending on your travel style and where you are staying on the island, you may want to rearrange these days or even swap one out with a different activity!
5 Day Malta Itinerary
Day 1: Valletta and the Three Cities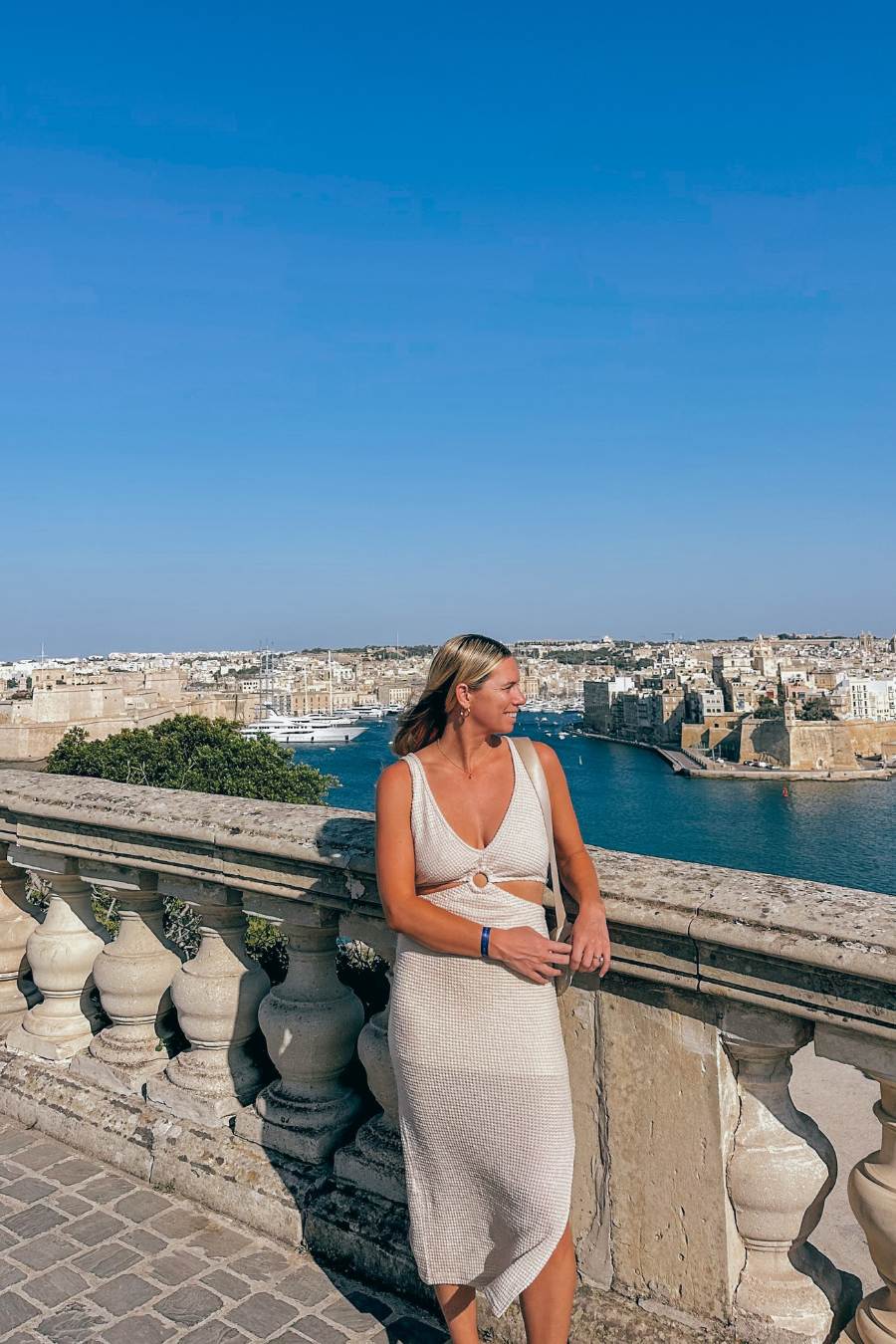 Valletta is the UNESCO protected Old Town and capital of Malta. It is filled with historic cobblestone streets and gorgeous architecture. Valletta is the best place to stay in Malta, so it is perfect to tackle everything there is to see and do there on your first day.
Things to see in Valletta
The Upper and Lower Barrakka Gardens
Lascaris War Rooms
Grand Master's Palace
St. John's Co-Cathedral
Teatru Manoel
National Museum of Archaeology
Pro Tip: Try to visit the Upper Barrakka Gardens to see the Saluting Battery. The battery has been restored and a cannon is fired Monday through Saturday at noon and 4pm exactly. You will need to get there early to get a front row spot for the ceremony.
Use code JLJ10 for 10% off all eSIM purchases.
The Three Cities in Malta are located on the Grand Harbour, directly across from Valletta. You can access the Three Cities by a taxi boat right from Valletta.The Three Cities have a long and rich history, dating back to the Phoenicians. They are lined with charming shops, cafes, churches and offer stunning views of the Grand Harbor.
What to see in the Three Cities
Fort St. Angelo
Gardjola Gardens
St. Angelo Beach
Vittoriosa Yacht Marina
Here are some bars and restaurants to enjoy on your first evening in Valletta!
Bridge Bar
Anglo-Maltese Restaurant
Babel Bistro
Da' Pippo Trattoria
Vino's Cafe Bar
Day 2: Day trip to Gozo Island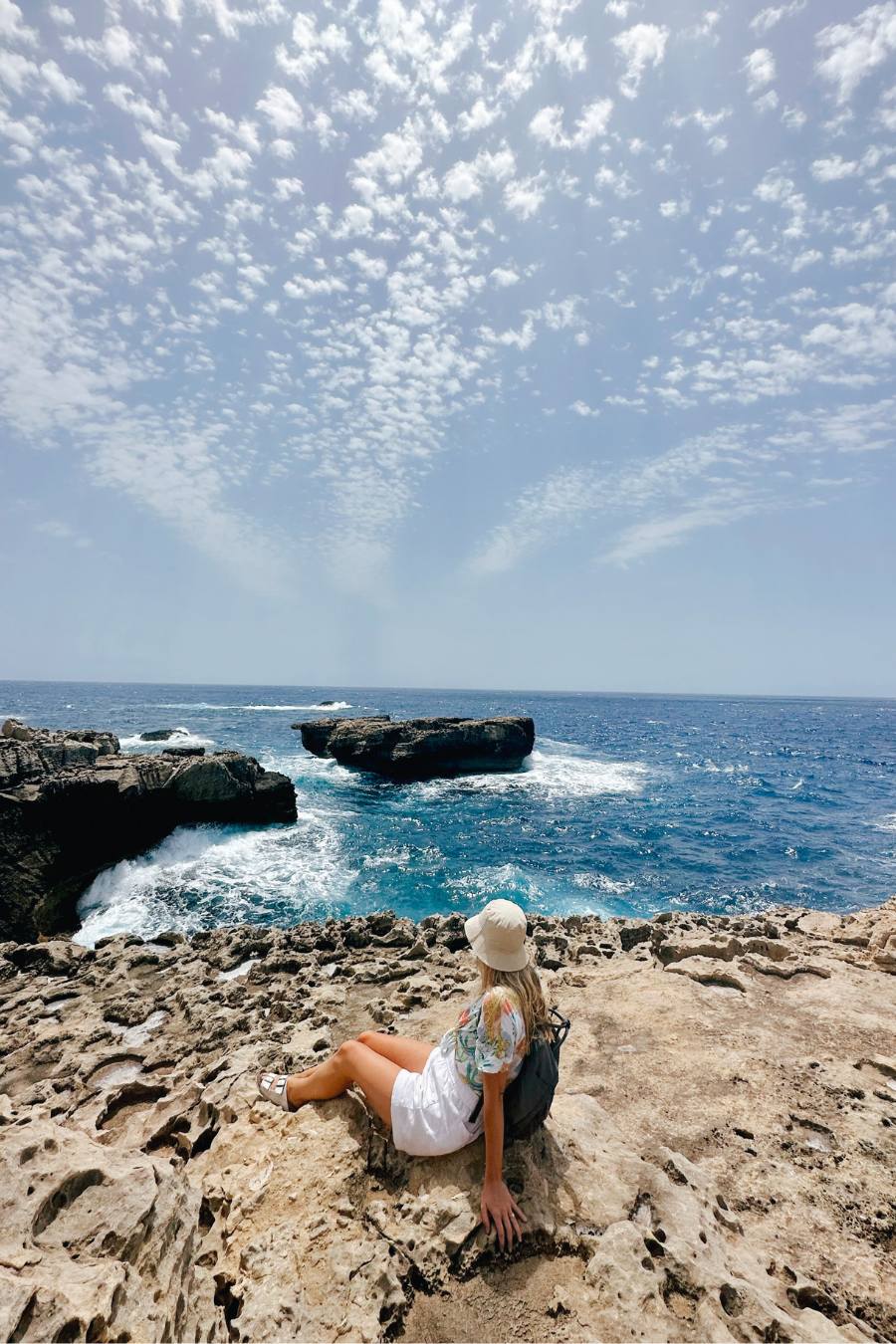 Day 2 of this 5 day Malta itinerary is the perfect time to go exploring on Gozo island!
A Gozo day trip in Malta is a must-do activity, no matter how many days you are visiting. Truly Gozo was one of those out of this world destinations that had our jaws dropping all day long. There are multiple tour options to experience all that Gozo has to offer, but Gozo Pride is by far the best company available.
What to see on Gozo Island:
Ramla Beach
Ggantija Temples
Xlendi Bay
The Azure Window
Natural arch
Salt Pans
Dwejra Bay
Victoria the Capital City
Read our full Gozo Pride Tour review here and schedule your tour with them before your 5 day trip to Malta!
Day 3: Mdina and Rabat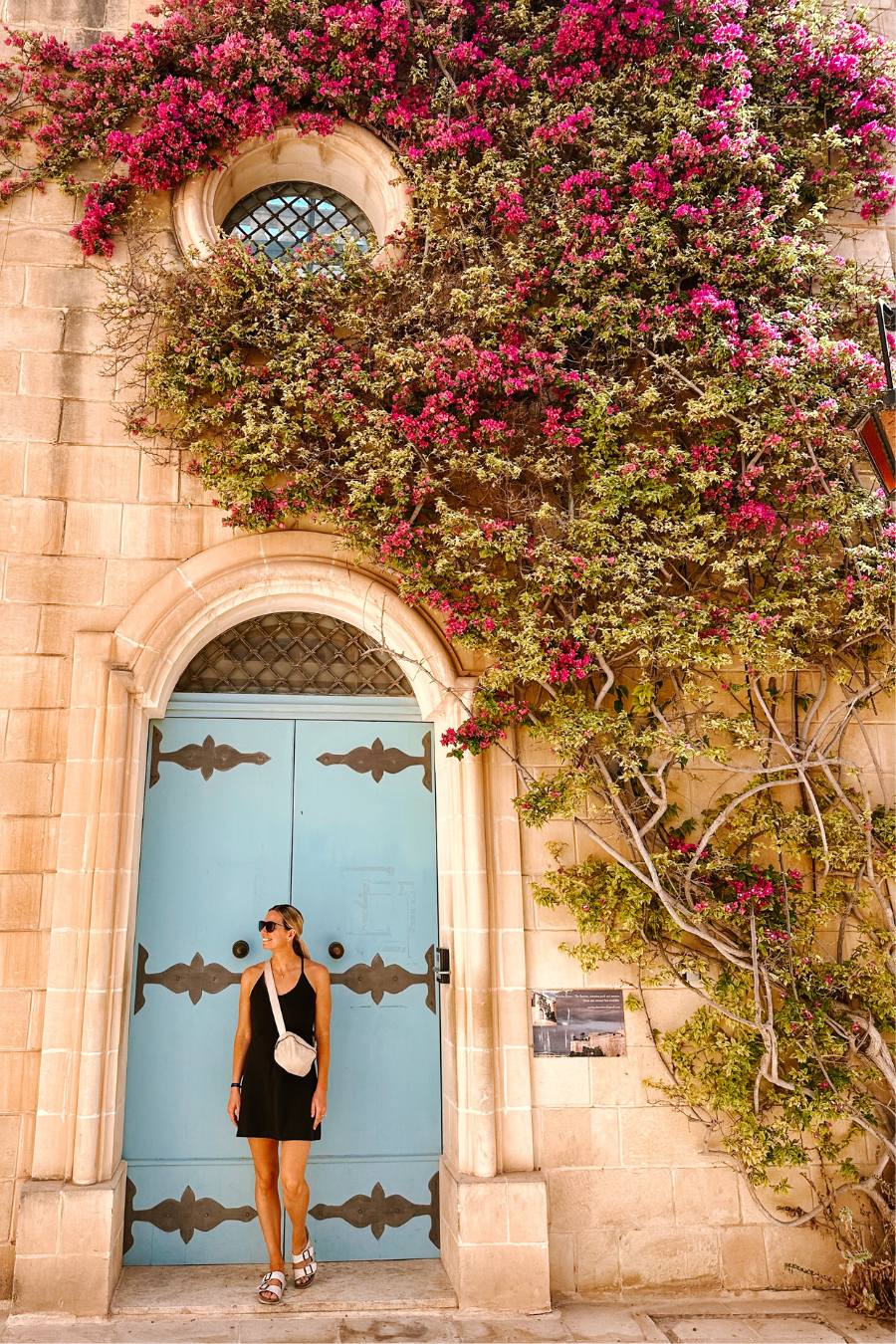 On day 3, we recommend exploring the cities of Mdina and Rabat. Mdina is not far from Valletta and can be accessed by public bus or a Bolt taxi. Rabat is a short distance from Mdina which is why they are usually visited within the same day.
Mdinia is a historic Malta destination and is known as the silent city in Malta. It is surrounded by large city walls and is very peaceful to walk around. There were also many iconic movies and TV shows filmed here, including the HBO series Game of Thrones.
Rabat is also a small city in Malta that is worth walking around. One of the coolest things to see in Rabat is St. Dominic's Convent, which was also a famous Game of Thrones filming site.
Day 4: Day trip to Comino Island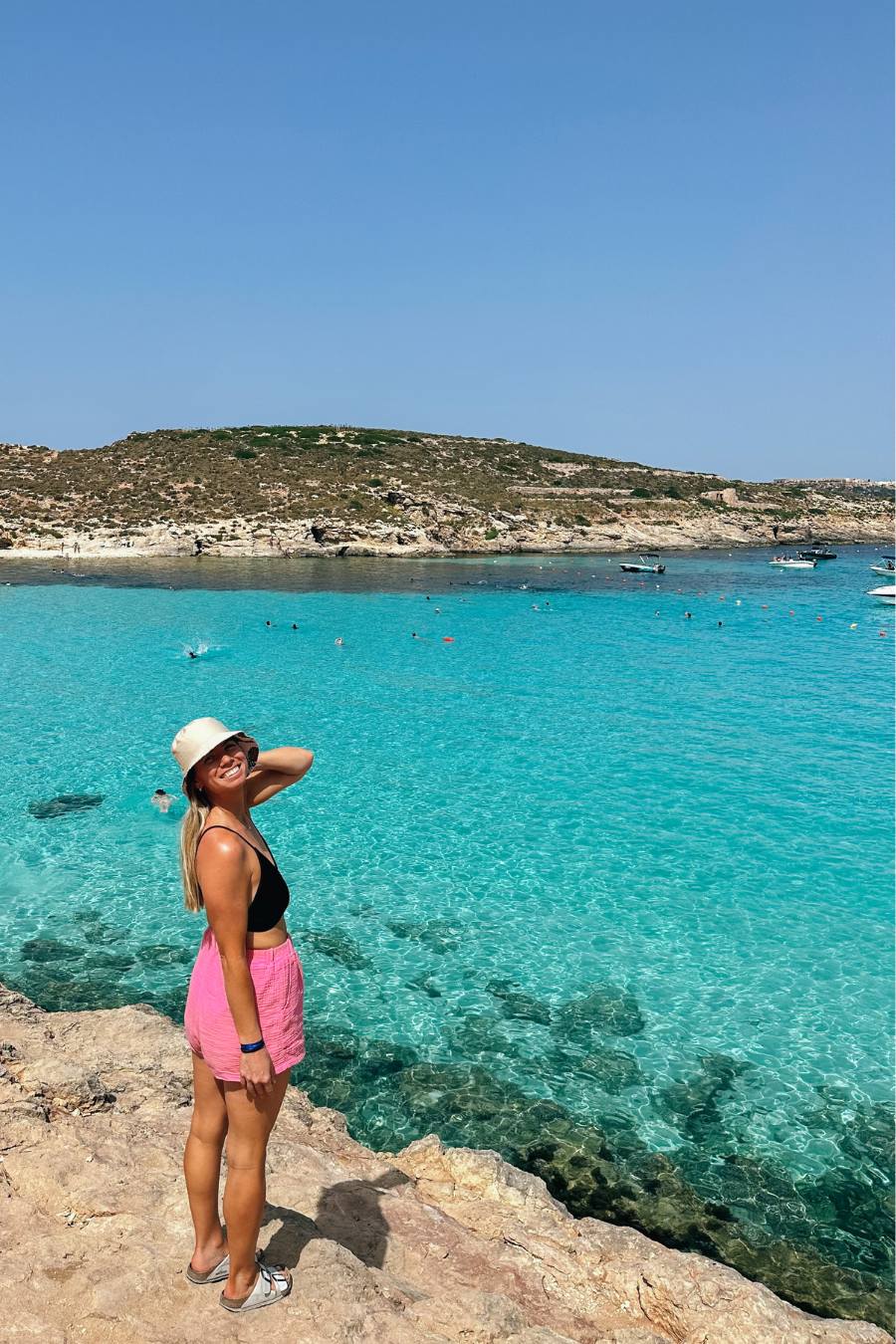 Comino Island is home to the very famous Blue Lagoon, which is absolutely worth the hype and crowds. We opted to plan our own morning to visit Comino Island and the Blue Lagoon by purchasing roundtrip ferry tickets, but there are multiple companies that run organized tours to the island.
The Blue Lagoon is one of the most gorgeous bodies of water, but it will also get very crowded after 10am. We spent some time swimming and then walked around the island to Santa Marija Tower Comino to take in the gorgeous views!
Day 5: Explore one of Malta's beautiful beaches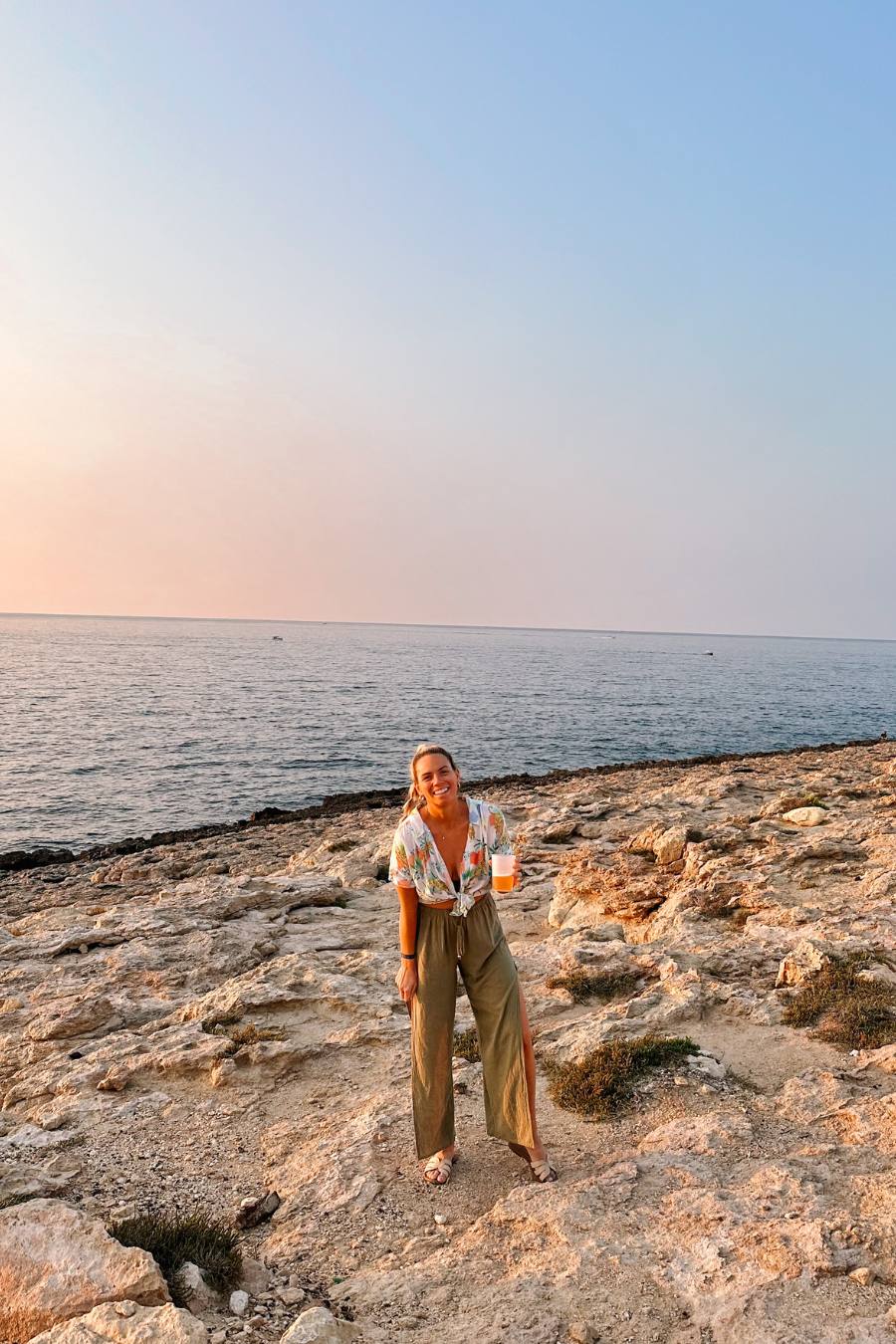 Malta's coast is covered in beautiful and unique beaches. While most are large rock structures that stretch into the sea, there are also a few sand beaches as well. We actually preferred some of the rock beaches over the sand because of their uniqueness and easy access into the water through ladders. There are very few places in the world that have beaches like this!
Here are some of the best beaches in Malta
Golden Bay
Fort St Angelo Rocky Beach
Żonqor
St. Thomas Bay Sandy beach
Sliema Beach
St. Peter's Pool
Qarraba Bay
White Tower Bay
Fekruna Beach
The last day in Malta is the perfect time to soak up the beautiful Mediterranean views!
---
Malta is one of the most underrated and stunning countries to visit in Europe. Between the views, food, history and culture, there is so much to discover about Malta. We hope this 5 day Malta itinerary helps plan your trip to this iconic country!