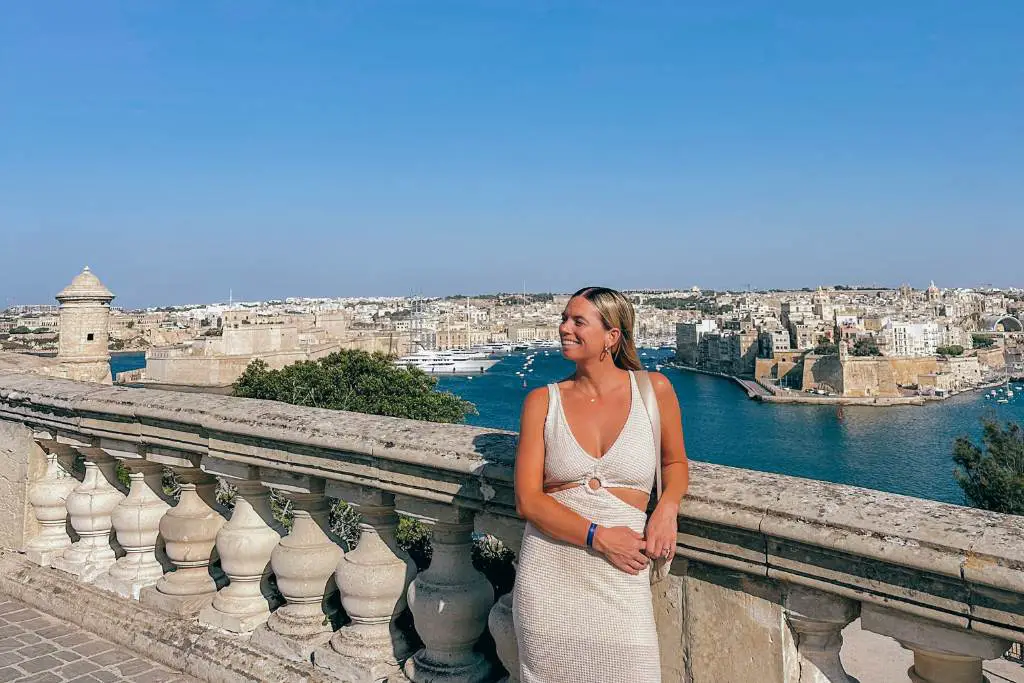 Valletta is the historic capital of Malta, a small island country in the Mediterranean Sea. It is a UNESCO World Heritage Site and is known for its unique architecture, its narrow streets and its iconic fortresses. We stayed in Valletta for 10 days and absolutely loved it! Not only is Malta a must-visit travel destination, but Valletta is the best place to stay if visiting Malta. Valletta is one of the beautiful Mediterranean cities because of the views and historic cobblestone streets. This Valletta, Malta city guide will give details on where to stay, eat, drink and explore in Valletta!
Planning a trip to Malta? Check out our complete Malta travel guide to start the planning process!
How to get to Valletta, Malta
You can easily get to Valletta from Malta International Airport, which is located about 8 kilometers (5 miles) from the city center. There are direct flights to Malta from a number of airports in Europe.
The best way to get to Valletta from the airport is by either public bus or ordering a Bolt taxi. The public bus will be cheaper, but will take longer and not necessarily stop directly at your housing. It may be worth spending a few extra dollars to take a Bolt taxi. Bolt taxis are typically very affordable all around Malta!
Valletta can also be reached by a 2 hour ferry from Sicily.
Best time to visit Valletta
The best time of year to visit Malta, and specifically Valletta, is during the cusp summer months like the spring (April – June) or fall (September – October). During these times, the weather is warm and sunny, but not too hot. There are also fewer tourists during these times, so you can enjoy the city without the crowds.
We visited Malta in June and while it wasn't unbearably hot yet, it was definitely getting there! You can definitely still visit Malta in the peak summer season but prepare for the heat.
Malta is also a great winter destination in Europe because the weather will be mild. It may not be swimming temperatures, but you can still enjoy the views and everything the island has to offer on land. In fact due to Malta's climate, winter is actually when their plants bloom as the summer is so hot that it kills the plants. It will also be less crowded with tourists during the winter months.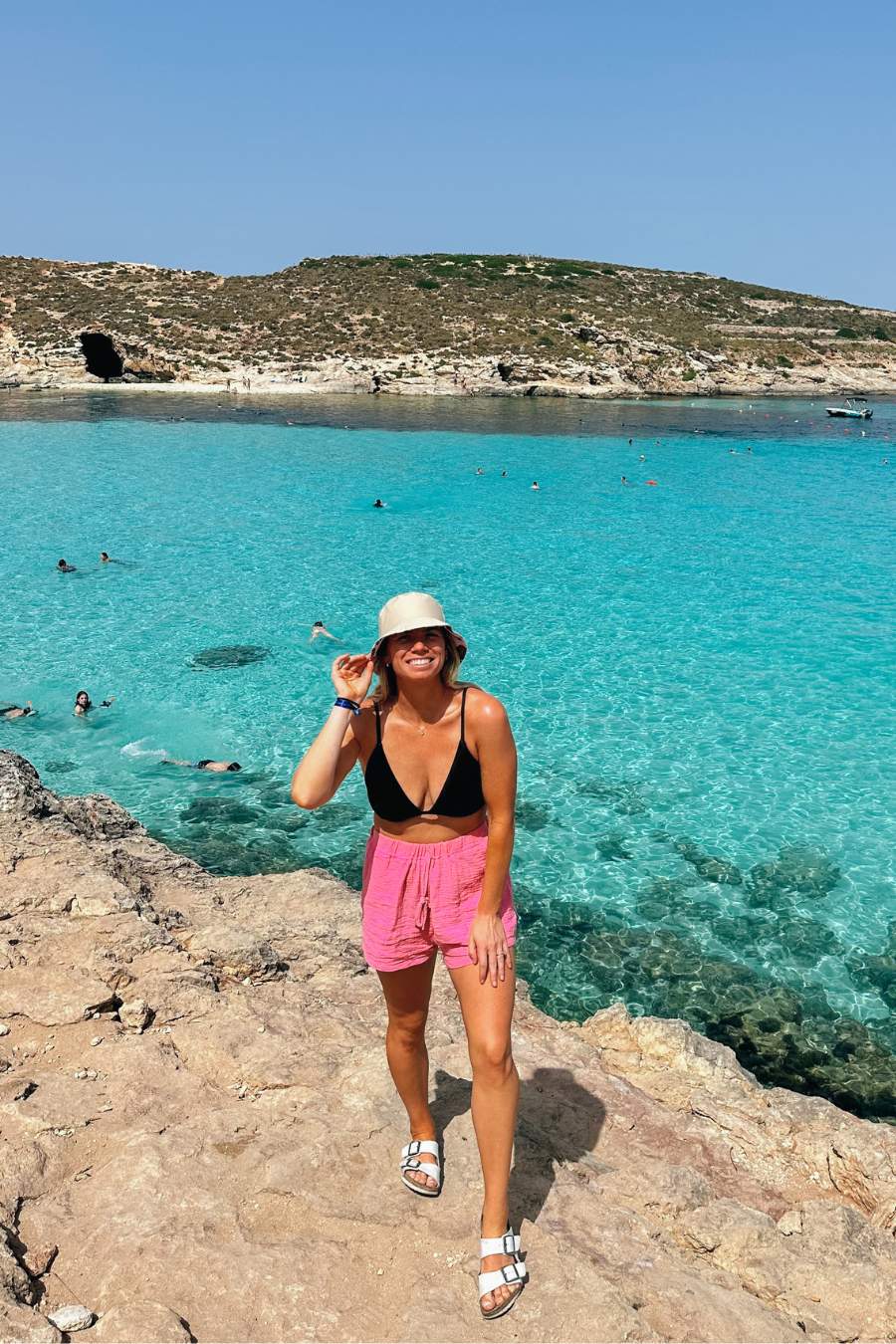 How many days should you stay in Valletta?
Valletta is a small city so you can easily see all of the sights in a 1-2 days. However, if you want to explore more of Malta, we recommend spending at least 5 days in this beautiful country!
Where to stay in Valletta
66 Saint Paul's & Spa: Beautiful hotel with a rooftop pool where guests can enjoy spa treatments with sea views.
Domus Zamittello: In a restored 17th century palazzo, this luxury hotel is located right inside the walls of Valletta.
Melior Boutique Hotel: Boutique hotel in Valletta with a bar and beautiful street views.
Grand Harbor Hotel: Great affordable option hotel with a rooftop terrace and views of the harbor and sea.
The Vincent: Towards the end of the peninsula that Valletta sits on is The Vincent. This hotel features stylish rooms, some of which come with a private balcony.
The best things to do in Valletta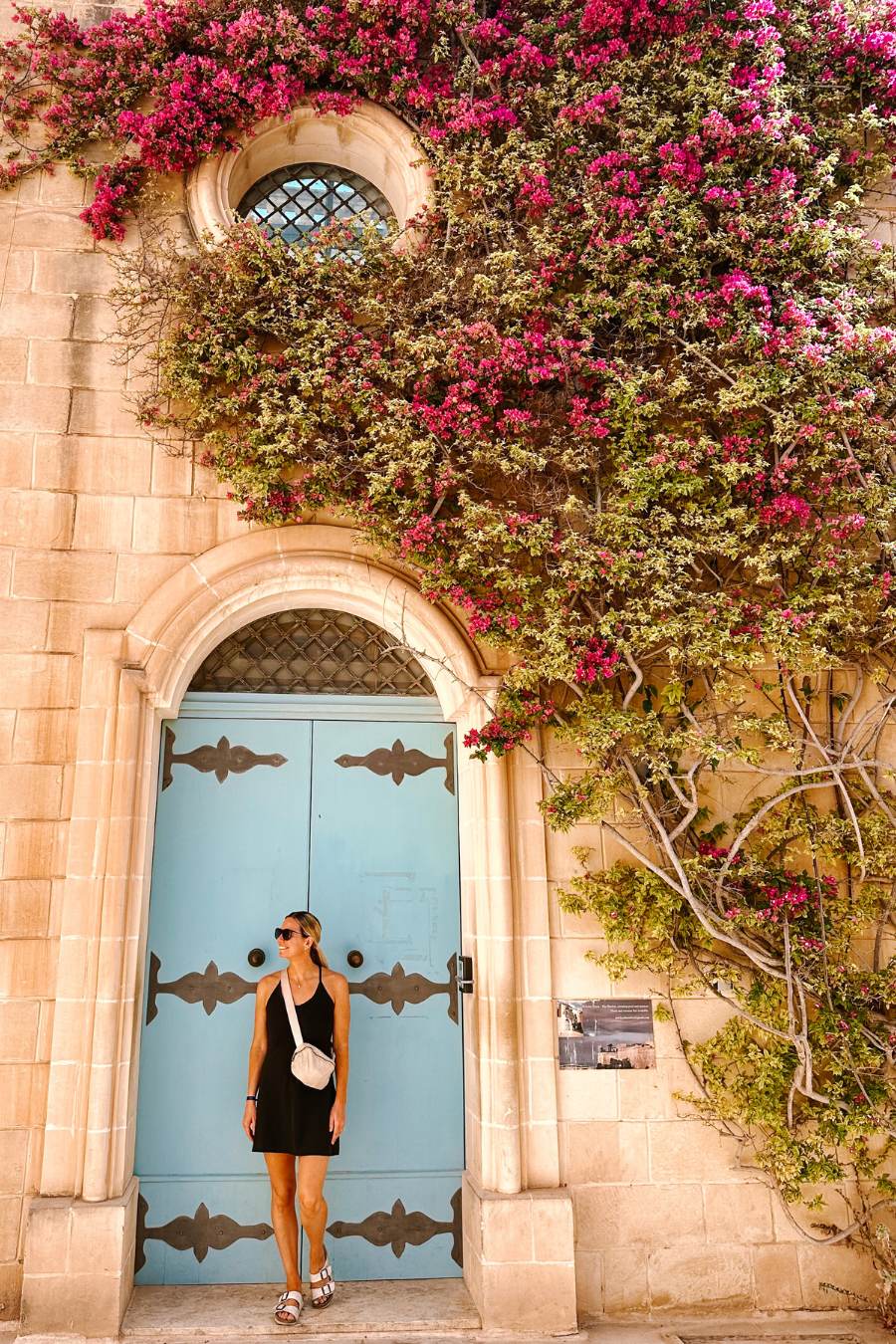 Grand Master's Palace
This palace was built in the 16th century and is now the seat of the President of Malta. It is home to a number of state rooms and art galleries.
Upper and Lower Barrakka Gardens
These gardens offer stunning views of the Grand Harbor and the Three Cities.
Lascaris War Rooms
These war rooms were used by the British during World War II and are located underneath the Upper Barrakka Gardens. They are now a museum that tells the story of the war in Malta.
St. John's Co-Cathedral
This cathedral is one of the most important Baroque buildings in Malta. It is home to a number of valuable artworks, including Caravaggio's "The Beheading of Saint John the Baptist."
National Museum of Archaeology
This museum houses a collection of archaeological artifacts from Malta and Gozo.
Use code JLJ10 for 10% off all eSIM purchases.
MUŻA Museum
This museum is home to a collection of contemporary art from Malta and the Mediterranean.
Teatru Manoel
This theater is one of the oldest in the world and is still in use today.
The Saluting Battery
This battery is located at the Upper Barrakka Gardens and is used to fire a cannon salute at noon each day. They occasionally set them off at 4pm as well. It is one of the most unique things to do in Valletta! We recommend getting there early to get a front row view of the salute.
The Three Cities
These three cities are located across the Grand Harbor from Valletta and are home to a number of historical and cultural attractions. If you enjoy looking at boats, the harbor here is filled with stunning super yachts! One of our favorite beaches is located near the three cities, Fort St Angelo Rocky Beach.
Where to eat in Valletta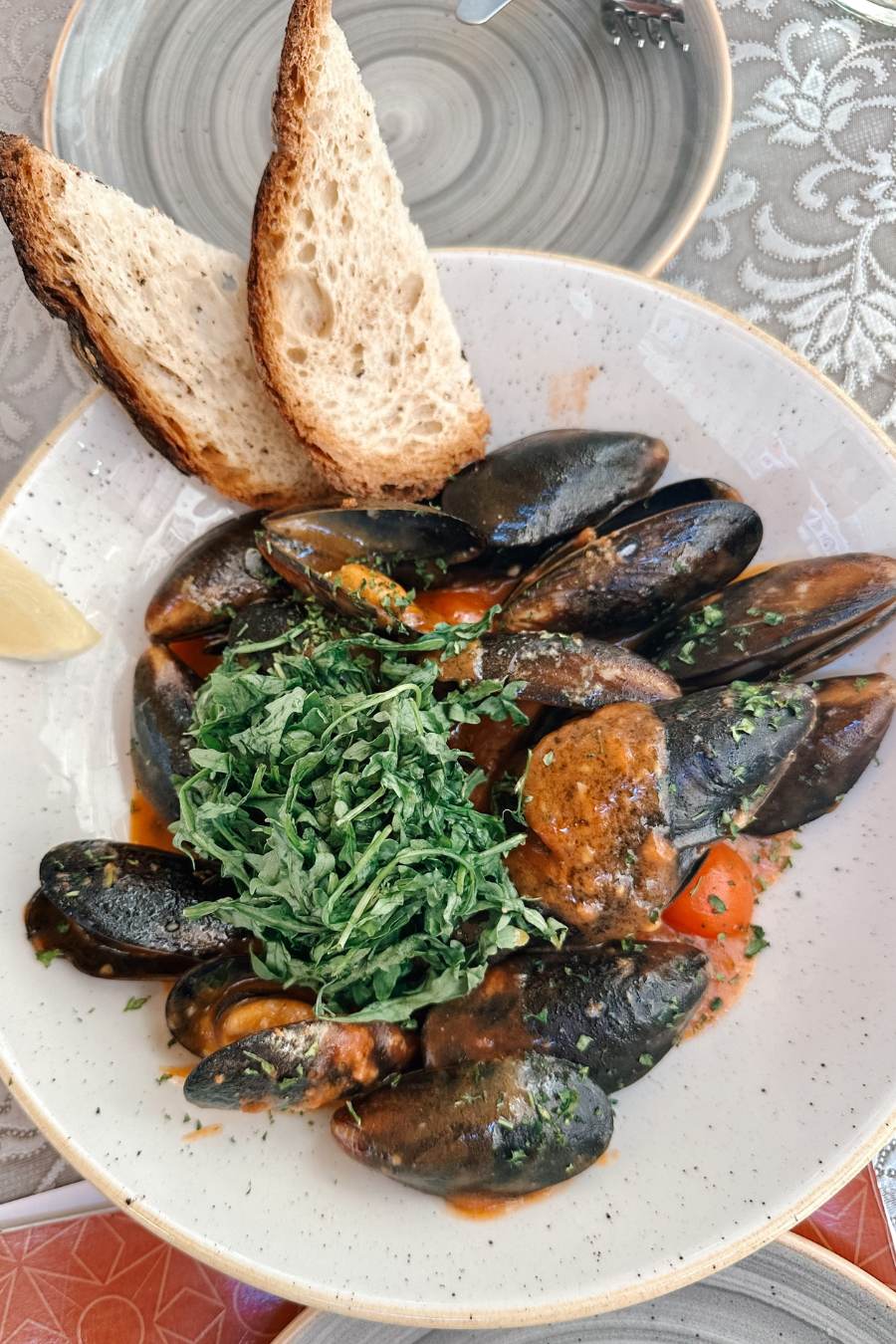 Valletta is a lively Old Town with tons of bars and restaurants to try! The food in Malta is both delicious and cheaper compared to surrounding European countries.
The best restaurants in Valletta
Da' Pippo Trattoria: Perfect place to enjoy pasta at a reasonable price in the Old City.
Trattoria di Mare Valletta: Delicious seafood restaurant in the Old City.
Caffe Cordina: This famous café in the center of the Old City has been operating since 1837.
Balzunetta Restaurant: A little outside of Valletta itself is this pasta and pizza restaurant with outdoor seating in a park. This place has great ambiance with a bocce court as well as a pen with goats and chickens.
Trabuxo Bistro: This delicious restaurant has a variety of dishes to try including traditional Maltese options.
The Granaries: Great place to grab a cheap sandwich or pasta dish.
Anglo-Maltese Restaurant: Delicious traditional food as well as pasta and pizza. This restaurant also has great happy hour deals, which you know we enjoyed!
Where to drink in Valletta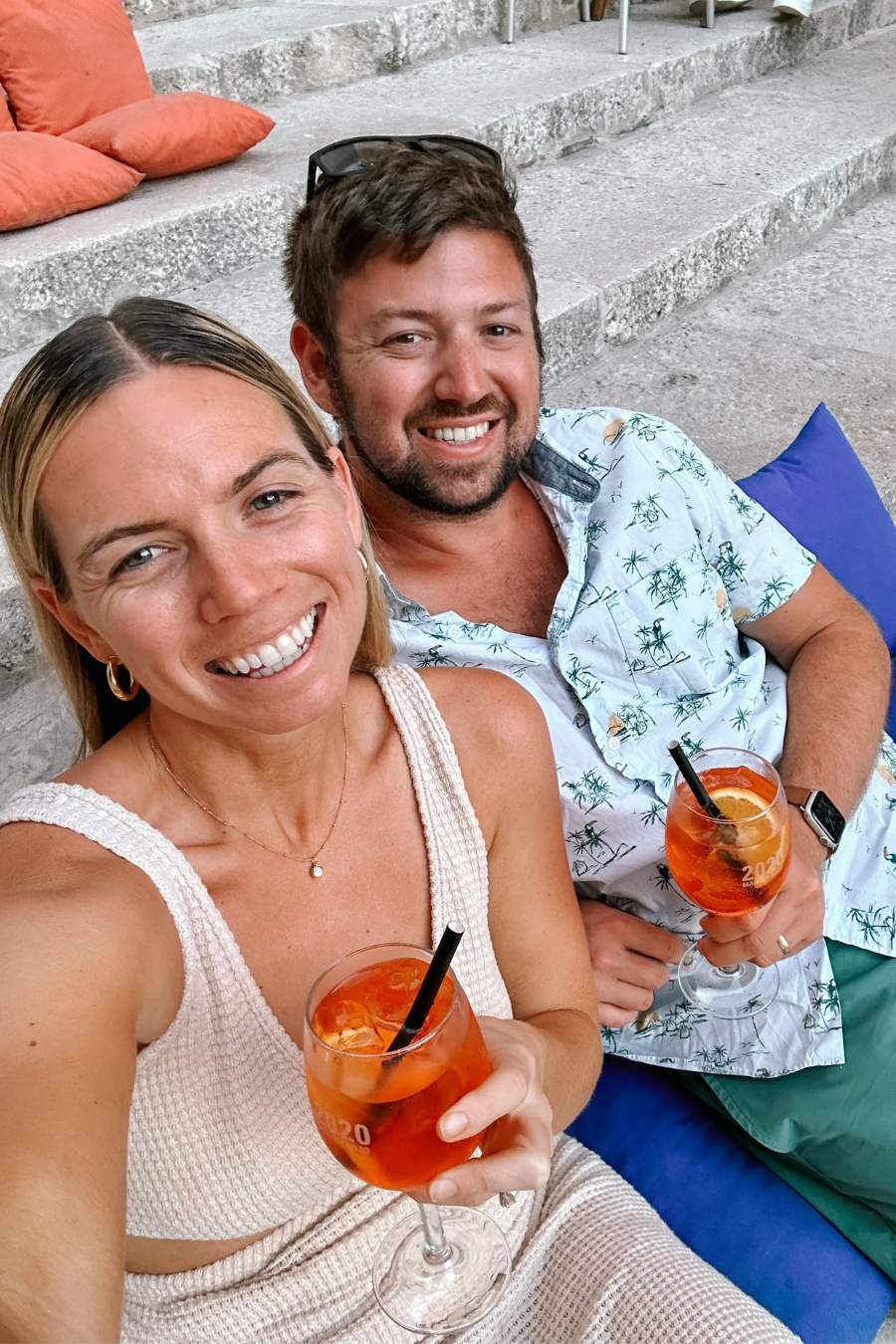 The pub scene is very lively in Valletta and we had a great time bar hopping in this historic city. Here are a few of our favorite spots to grab a drink in Valletta!
The best bars in Valletta
The Pub: Dive bar right in the center of the Old City serving up traditional British fare.
Fat Harry's Pub: Irish pub with buy one get one cocktails everyday from 4-6PM.
Bridge Bar: Jazz bar with great people watching and reasonably priced cocktails. This bar has outdoor seating on the stairs with sea views!
Vino's Cafe Bar: Situated on a side street with great people watching and cheap beers.
Babel Bistro: This bar turns into dancing in the street at night with different types of live bands and the seats are school desks.
Carmen Bar: One of the more lively bars in Valletta with cheap pitchers and outdoor seating.
Best day trips from Valletta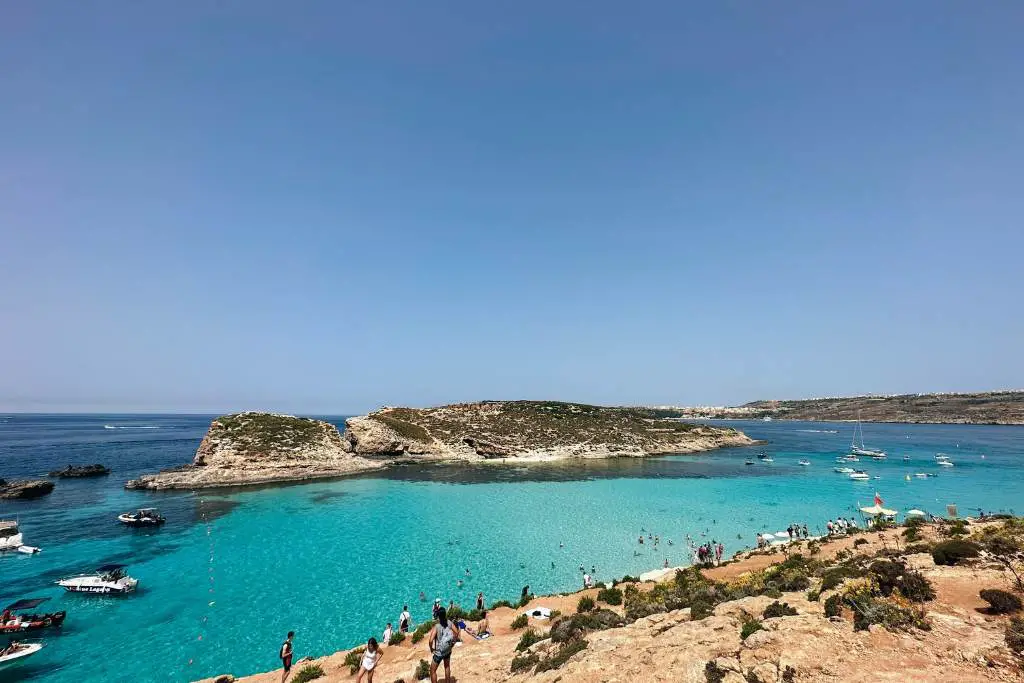 Go to one of Malta's many iconic beaches.
There are tons of beaches all along the coast in Malta. One of our favorites was Fort St Angelo Rocky Beach in the Three Cities looking across to Valletta at the bottom of the fortress. Most of the beaches are simply large rock structures that lead into the sea, but there are also a few sand beaches. Grab a towel, sunscreen and a good book and get ready to relax for the day!
Golden Bay
Fort St Angelo Rocky Beach
Żonqor
St. Thomas Bay Sandy beach
Sliema Beach
St. Peter's Pool
Qarraba Bay
White Tower Bay
Fekruna Beach
Mdina, Malta
This walled city is located about 10 kilometers (6 miles) from Valletta and is known for its medieval architecture. It is also known as the "Silent City" because it is very quiet and peaceful. It is also a popular town used to film movies and TV shows including Game of Thrones.
Gozo Island
This island is located about 25 kilometers (15 miles) from Valletta and is known for its beautiful beaches, its medieval villages, and its historical and cultural attractions, including the Citadel, the Azure Window, and the Ggantija Temples. If staying in Malta for a few days, a day trip to Gozo Island is a must-do activity!
Read this post to learn about the best day trip to Gozo island!
Comino
This island is located between Malta and Gozo and is known for its Blue Lagoon, a beautiful natural pool. We took the ferry ourselves over to Comino island for a morning but there are many organized tours that you can book as well!
Marsaxlokk
This fishing village is located on the south coast of Malta and is known for its colorful boats and its Sunday market.
Sliema
Sliema is another touristy area of Malta, not far from Valletta. There are some great shops and beaches there to explore!
Safety in Valletta
We felt safe walking around Valletta during the day and night. Of course, be aware of your surroundings and wear a bag that will protect you from pickpocketing.
---
Valletta, Malta is truly one of the most unique and historic cities to visit in Europe! We hope this guide on where to stay, eat drink and explore in Valletta helps plan your trip to this beautiful Old Town.