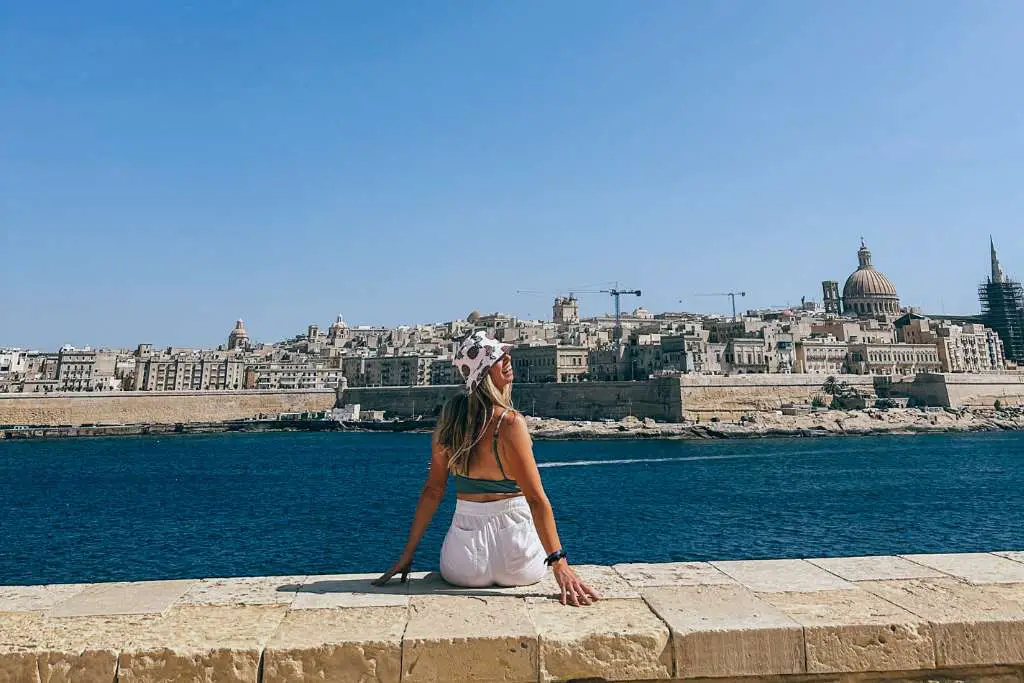 Malta is a small but beautiful island nation in the central Mediterranean Sea. With its rich history, stunning scenery and beautiful beaches, Malta is a popular travel destination for people from all over the world. We visited Malta for 10 days and absolutely fell in love with this island country. Not only is it absolutely stunning, there is so much to see and do all over the country! This ultimate Malta travel guide will help you plan your trip to this stunning country.
There are such a variety of things to do for every type of traveler who visits Malta. Malta's history dates back over 7,000 years and the island has been ruled by a variety of different cultures over the centuries, including the Phoenicians, Romans, Arabs, Normans and British. Malta's natural beauty combined with the rich history is a major draw for visitors. The island's coastline is dotted with beautiful beaches, including the Blue Lagoon in Comino and Golden Bay on Malta's mainland.
In addition to its history and natural beauty, Malta also offers a vibrant bar and restaurant scene. There are tons of places to enjoy a cocktail or nice meal all over the island! There are also a variety of festivals and events held throughout the year, such as the Malta International Fireworks Festival and the Malta Jazz Festival. We happened to be in town for Malta's Wine Festival, which was a blast!
Whether you're interested in history, culture, beaches or simply relaxing in the sun, Malta has something to offer everyone. Read all of the best things to see and do in this ultimate guide to Malta!
How to get to Malta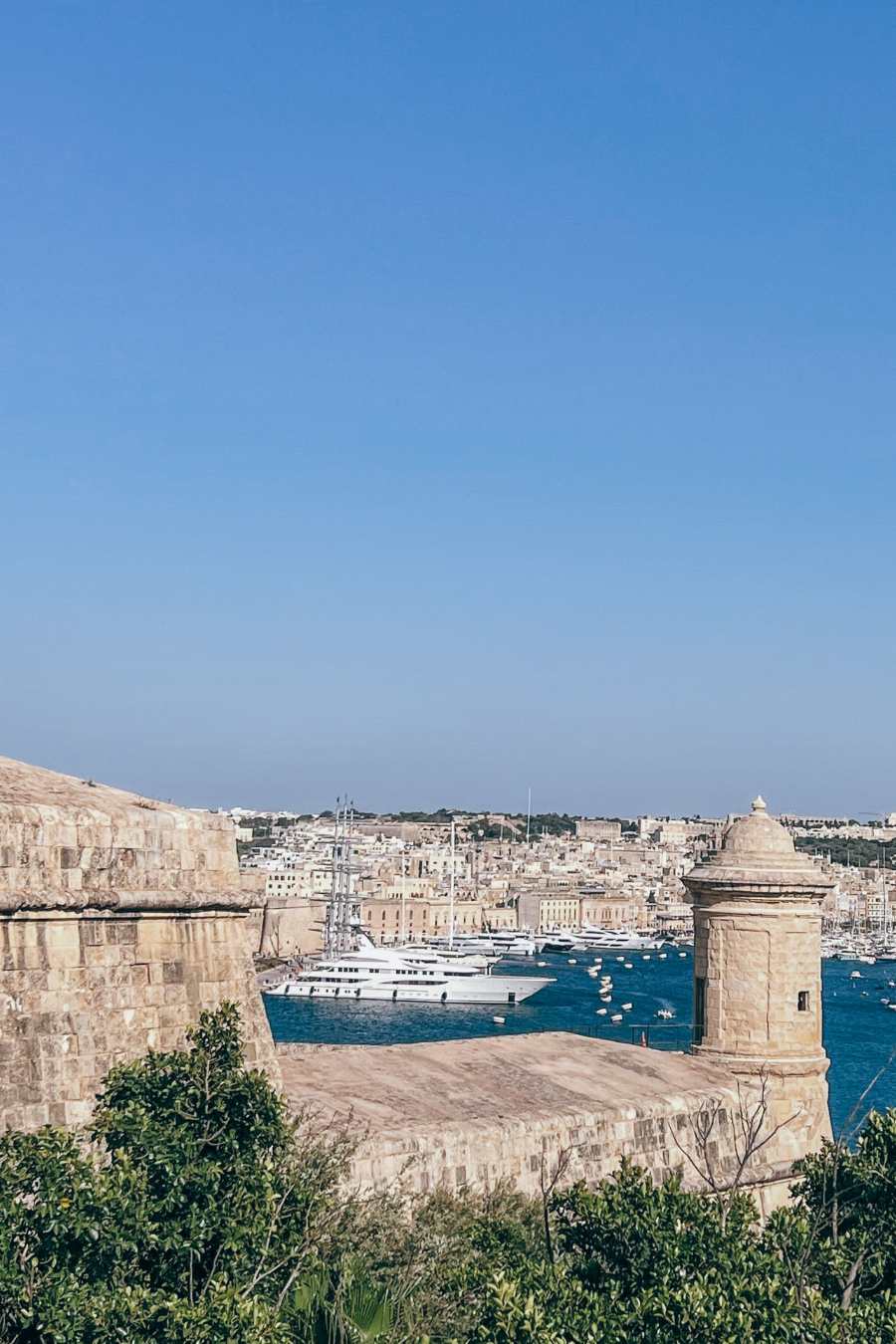 Malta International Airport is located about 8 kilometers (5 miles) from the Valletta city center and there are direct flights to Malta from a number of airports in Europe. You can get to almost anywhere on mainland Malta within an hour from the airport.
Malta can also be reached by ferry from Sicily. The journey time from Sicily by ferry is around 2 hours.
The easiest way to get to your housing from the Malta airport or ferry port is to order a car through a rideshare app like Uber or Bolt, or to take one of the public buses that run regularly across the entire mainland.
The best time to visit Malta
The best time of year to visit Malta is during the cusp summer months like the spring (April – June) or fall (September – October). During these times, the weather is warm and sunny, but not too hot. There are also fewer tourists during these times, so you can enjoy the city without the crowds.
We visited Malta in June and while it wasn't unbearably hot yet, it was definitely getting there! You can definitely still visit Malta in the peak summer season but prepare for the heat.
Malta is also a great winter destination in Europe because the weather will be mild. It may not be swimming temperatures, but you can still enjoy the views and everything the island has to offer on land. In fact due to Malta's climate, winter is actually when their plants bloom as the summer is so hot that it kills the plants. It will also be less crowded with tourists during the winter months.
Use code JLJ10 for 10% off all eSIM purchases.
Currency in Malta
The currency used in Malta is the euro (EUR). Most places will accept credit or debit cards, but there are a few establishments that do not. Always check before you place your order if you will need to pay in cash.
Is Malta expensive?
Malta has gotten more expensive in the last few years and is now similarly priced to surrounding countries like Italy. A typical meal in Malta costs around €15 and €5 for a beer.
How many days do you need to visit Malta?
While Malta is a small island, there is so much to see and do here, especially if you add in day trips to Gozo and Comino, which are the smaller islands in the Maltese archipelago. We stayed in Malta for almost 10 days as digital nomads and were able to see most things we wanted to do.
If you are not working and will have your days free, we recommend at least 5 days to see most of Malta. If you prefer to travel at a slower pace or have a long list of must-have activities while in Malta, we recommend staying at least a full week.
Where to stay in Malta
Valletta
Valletta is The Old City and is home to charming narrow streets and many shops and restaurants. It is accessible to the rest of the island and will be a bustling area to stay in Malta. If you want to be walkable to Valletta but spend a little less, then consider Floriana which is where we stayed and loved it in Malta.
St. Julian's Bay
St Julian's Bay is a popular tourist destination on the north-eastern coast of Malta. The bay is home to a number of hotels, restaurants and the popular Paceville nightlife district. St Julian's Bay is also a great place to relax and enjoy the sun and sand. The bay has two main beaches, Spinola Bay and Balluta Bay, both of which are Blue Flag beaches.
St. Paul's Bay
St Paul's Bay is a large bay on the northern coast of Malta. It is one of the most popular tourist destinations in Malta, due to its beautiful beaches, clear waters and rich history. The bay is named after St Paul, who was shipwrecked on Malta in 60 AD.
The Three Cities
These three cities are located across the Grand Harbour from Valletta and are connected by a ferry service. They are home to a number of historical and cultural attractions, as well as a number of restaurants and bars.
Gozo Island
Before visiting Gozo, we would have never considered staying on the island over mainland Malta. Now that we know more about it, it would be a great place to stay for a more off the beaten path visit to Malta. It is truly one of the most unique places in the world with plenty of places to stay and explore on the island itself. If considering staying in Gozo, we recommend staying in Victoria (the capital) or Xlendi Bay during the summer months.


Are you still overwhelmed with travel planning? Consider using our travel consulting services to take the stress out of travel planning!
The best things to do in Malta
Explore Valletta – The Old City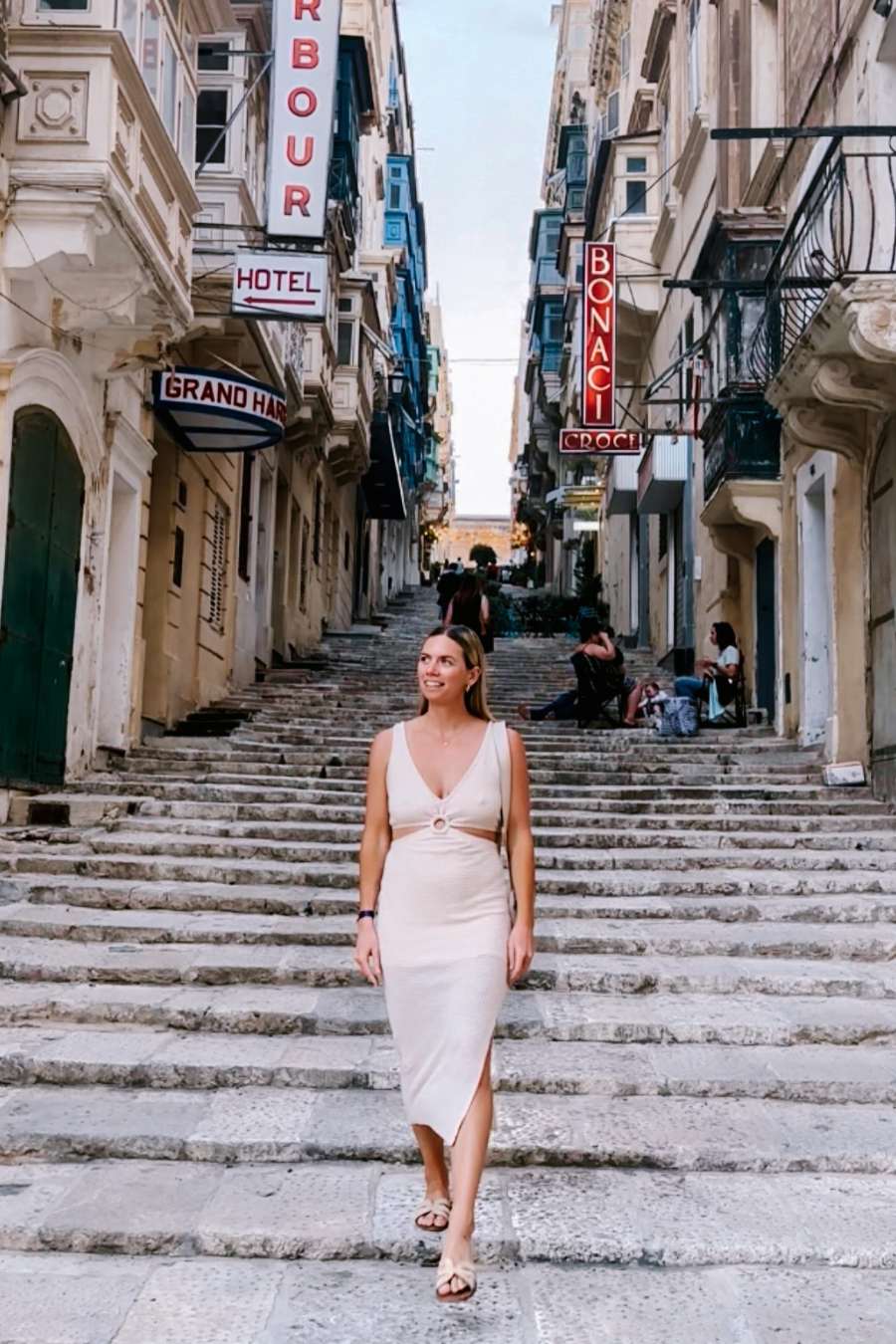 Valletta is the capital city in Malta. It is a UNESCO World Heritage Site and is known for its unique architecture, its narrow streets and its iconic fortresses. Stroll through the historic cobblestone streets while taking in coastal views and experiencing amazing dining options.
Top things to do in Valletta, Malta
Upper and Lower Barrakka Gardens: These gardens offer stunning views of the Grand Harbor and the Three Cities.
The Saluting Battery: This battery is located at the Upper Barrakka Gardens and is used to fire a cannon salute at noon each day.
Grand Master's Palace: This palace was built in the 16th century and is now the seat of the President of Malta. It is home to a number of state rooms and art galleries.
Lascaris War Rooms: These war rooms were used by the British during World War II. They are now a museum that tells the story of the war in Malta.
St. John's Co-Cathedral: This cathedral is one of the most important Baroque buildings in Malta. It is home to a number of valuable artworks, including Caravaggio's "The Beheading of Saint John the Baptist."
National Museum of Archaeology: This museum houses a collection of archaeological artifacts from Malta and Gozo.
MUŻA: This museum is home to a collection of contemporary art from Malta and the Mediterranean.
Teatru Manoel: This theater is one of the oldest in the world and is still in use today.
Visit the medieval city of Mdina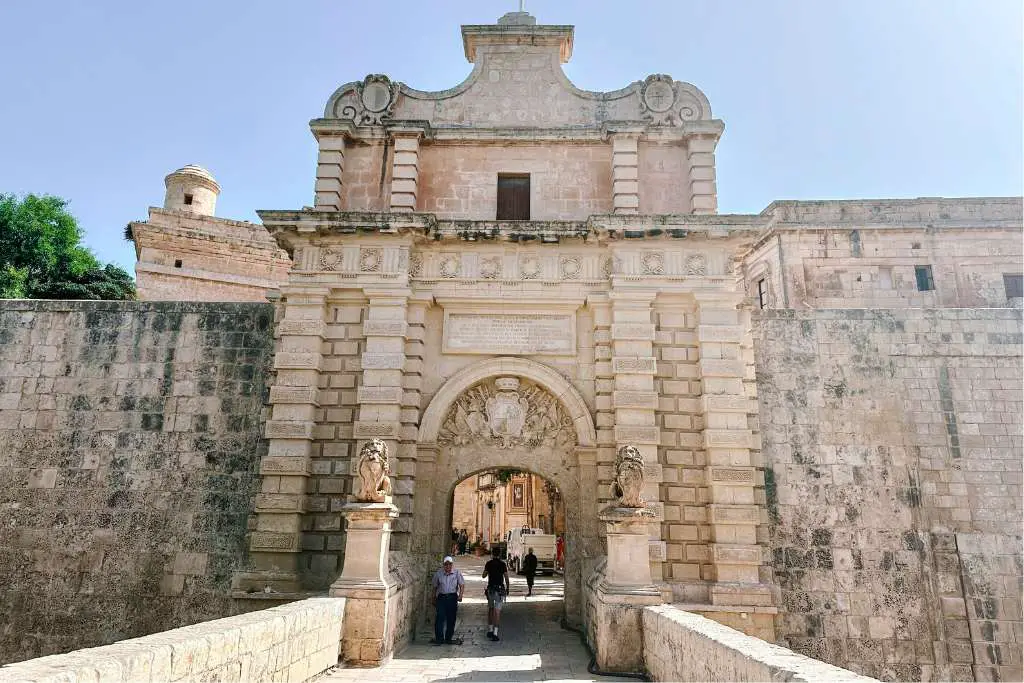 This walled city is located about 10 kilometers (6 miles) from Valletta and is known for its medieval architecture. It is also known as the "Silent City" because it is very quiet and peaceful. You can access this city by public bus or through rideshare and it only takes about 30 – 60 minutes to walk around this peaceful city.
Mdina is also a popular filming site for movies and TV shows like Game of Thrones!
Take a day trip to Gozo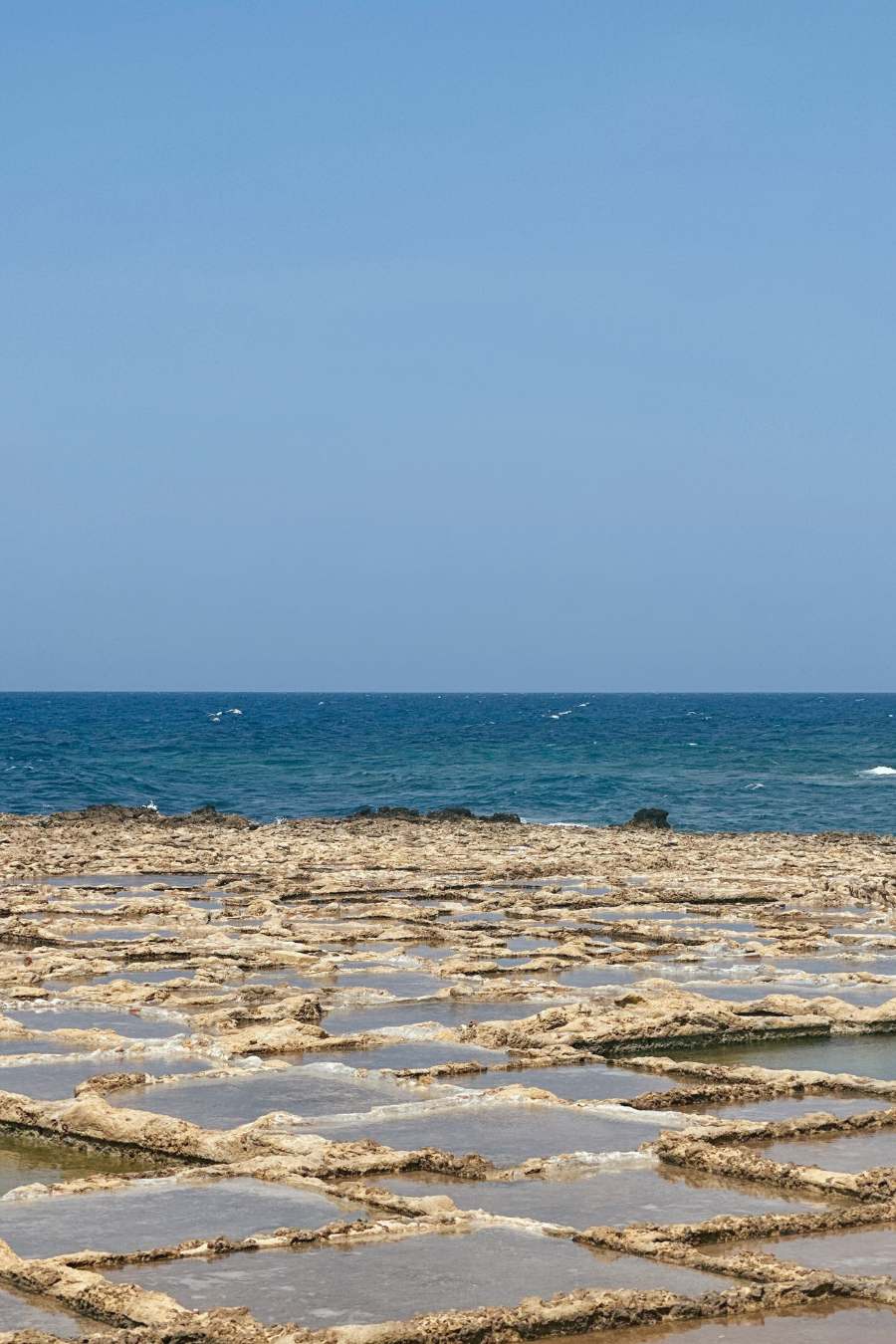 Gozo island is located about 25 kilometers (15 miles) from Valletta and is known for its beautiful beaches, medieval villages and its historical and cultural attractions. Gozo is truly one of the most unique places in the world with some of the most stunning views we have ever seen.
Read this post to learn about the best day trip to Gozo!
Explore the area of Marsaxlokk
This fishing village is located on the south coast of Malta and is known for its colorful boats and a unique Sunday market. You could easily spend a day exploring the coast of this beautiful area!
See the Blue Lagoon and Comino Island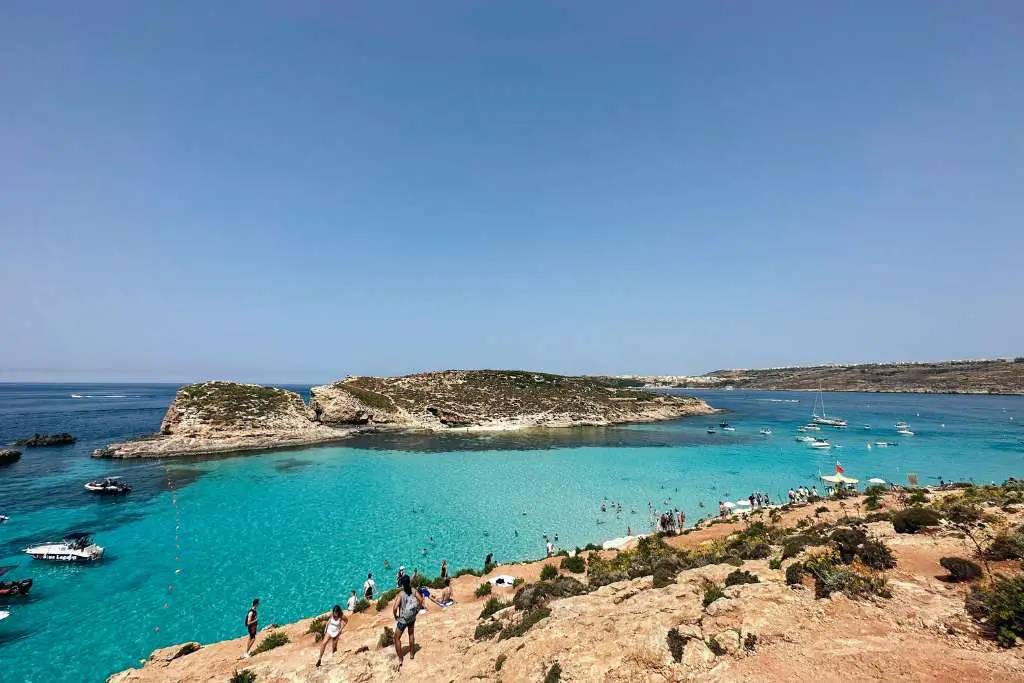 Comino is a very small island located between Malta and Gozo and is most well-known for the Blue Lagoon, a beautiful natural pool in between unique rock structures. We did not do an official tour to Comino but instead took a ferry and explored the island on our time. If you'd prefer to take an official tour, there are tons of companies that run there daily! To avoid the crowds, it is best to visit Comino and the Blue Lagoon before 10am daily.
Relax on one of the many famous beaches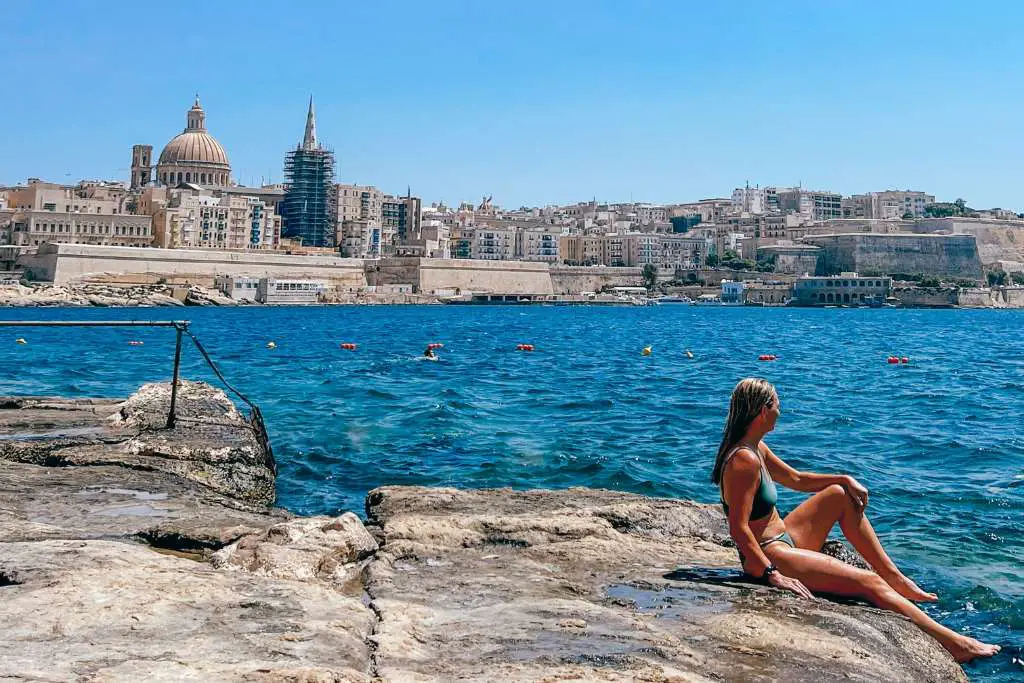 There are tons of beaches all along the coast in Malta. One of our favorites was Fort St Angelo Rocky Beach in the Three Cities looking across to Valletta at the bottom of the fortress. Most of the beaches are simply large rock structures that lead into the sea, but there are also a few sand beaches. Grab a towel, sunscreen and a good book and get ready to relax for the day!
The best beaches in Malta:
Golden Bay
Fort St Angelo Rocky Beach
Żonqor
St. Thomas Bay Sandy beach
Sliema Beach
St. Peter's Pool
Qarraba Bay
White Tower Bay
Fekruna Beach
Visit one of the many museums or galleries
Malta has a very unique history since it is in the middle of the Mediterranean. Many large empires and countries have taken it over through the years. If history is your thing, take the time to explore some of these museums that walk through Malta's past.
Go to a nightclub or pool party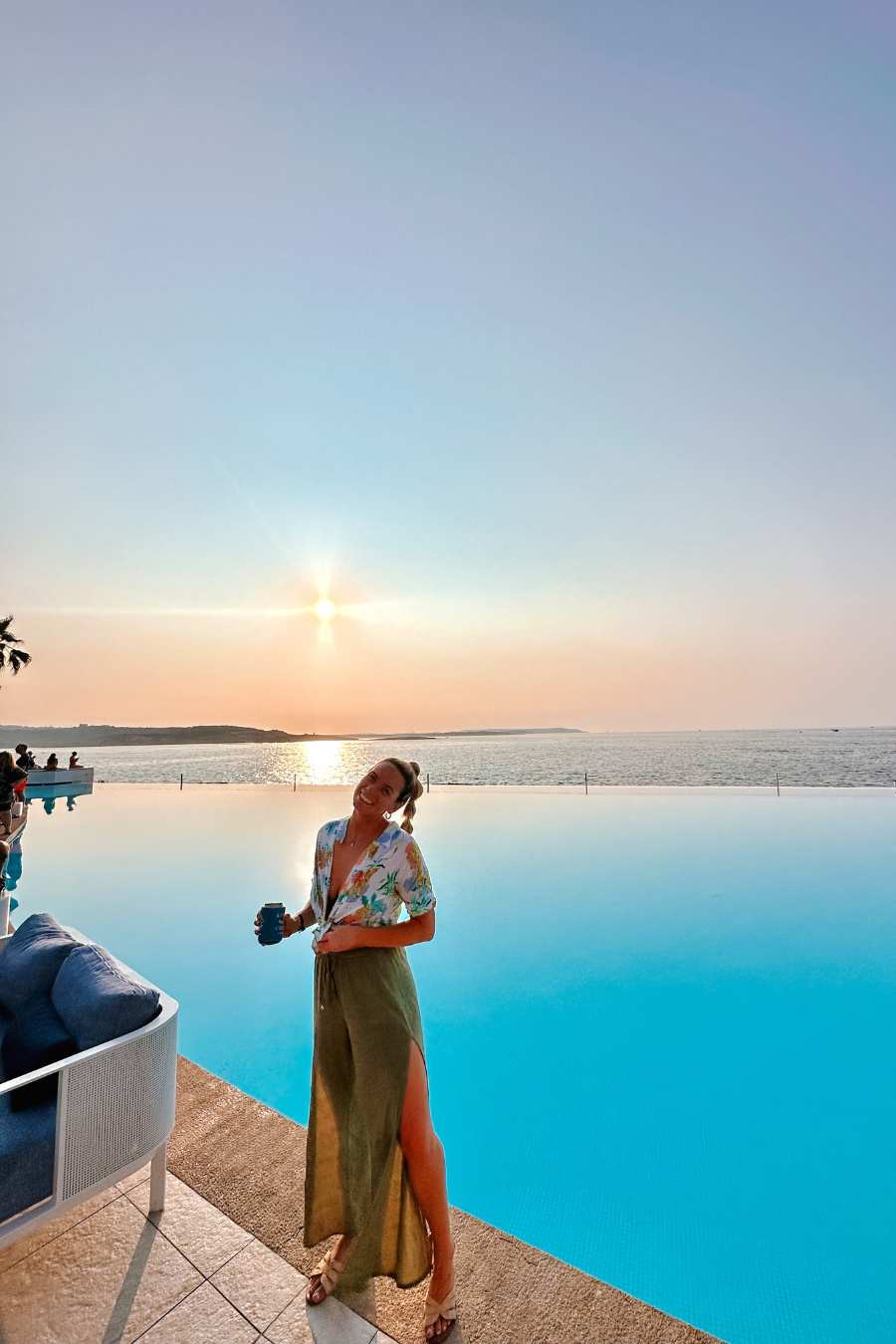 If partying is your thing, Malta is one of the best places in the world to dance the night away! Some folks are even calling Malta the new Ibiza. We went to a DJ party at Cafe Del Mar and had a great night that even included seeing fire dancers and fireworks. Be sure to research which night each club is featuring a DJ or live music to optimize your experience!
Cafe Del Mar
MedASIA
1926 La Plage
Food to eat in Malta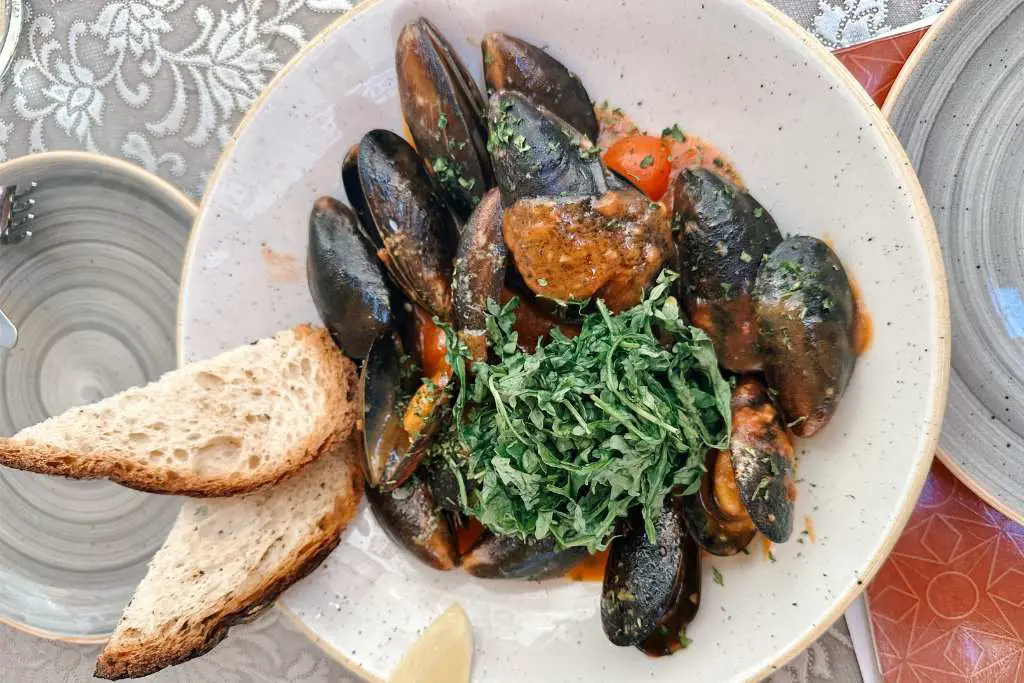 Maltese cuisine is truly unique with a blend of Mediterranean, Sicilian and North African influences. We ate some amazing meals while living in Malta! Below are some local dishes to try:
Pastizzi: These savory pastries are made with a flaky pastry shell and filled with either ricotta cheese or mushy peas. They are a popular snack or breakfast food.
Stuffat tal-Fenek: This is the national dish of Malta, and it is a stew made with rabbit, tomatoes, onions, garlic and unique herbs. It is typically served with mashed potatoes or pasta.
Seafood: Since Malta is right in the middle of the Mediterranean, the seafood is incredible! From seafood pasta, fresh mussels and so much more – definitely give the seafood a try.
Malta planning tips
Here are some tips for planning your trip to Malta:
Maltese is the national language, but English is the most commonly spoken language
Most everyone will speak English, which makes Malta an easy country to visit if you are new to international travel!
Don't be afraid of the public transportation
It is very easy to get around Malta on the public buses and you can even pay as you go so you do not need to purchase tickets in advance.
One thing to note here: The buses do not always run as scheduled. We often found ourselves waiting longer for the bus than expected, but it did always show up and get us to where we needed to go. Download the Tallinja App to get the most up to date bus times!
There are lots of cats
If you are allergic to cats, know that there are lots of cats freely wandering around the country. They do not impact the experience and will not bother you if you do not bother them, Seth's allergies did act up a bit if any were a few lingering around while we were walking.
Wear comfortable shoes
Malta is a very rocky city and covered in cobblestone streets. Comfortable shoes are essential to explore the country safely.
Be respectful of the culture
Malta remains to this day to be a very Catholic country. It is important to be respectful of the culture and wear appropriate clothing if you wish to enter any churches.
---
Malta is truly one of the best places we have visited in Europe! It is a unique place with something for every type of traveler to enjoy. We hope this ultimate travel guide to Malta helps plan your trip to this stunning island country!