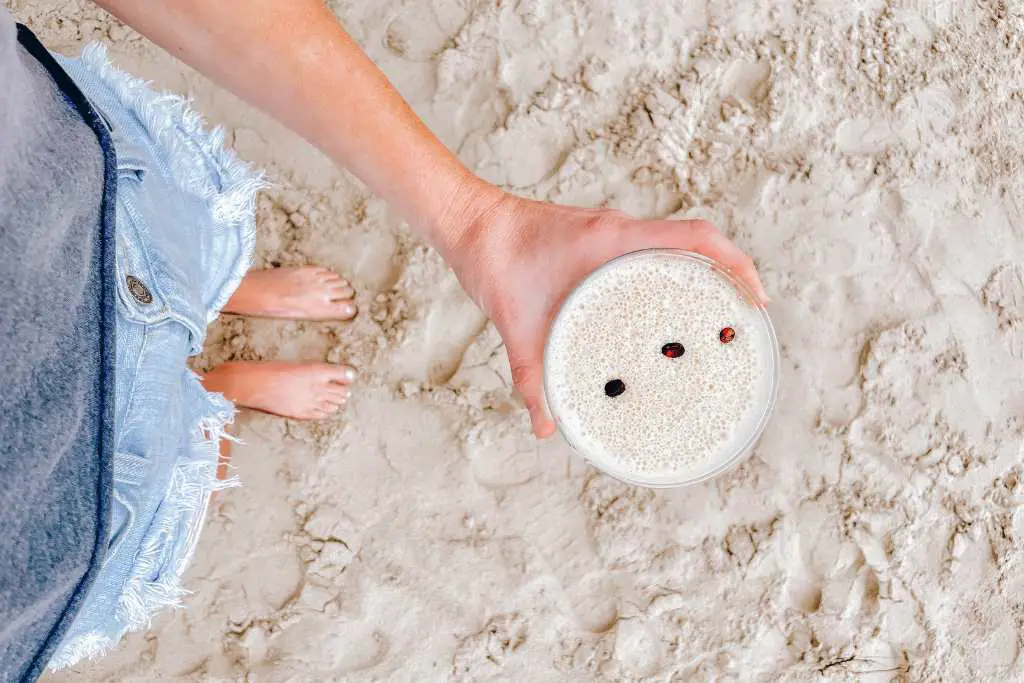 One of the top reasons to visit San Juan is to experience some of the best bars in the world! This is a list of the best bars in San Juan, Puerto Rico by neighborhood based on our experience.
We lived in San Juan for a month and did our best to explore as much of the island as possible. In our exploring, we discovered that there are so many great bars all around the island. The bars on this list are all very different depending on what vibe you are looking for! We specify under each what is their ambiance and specialty.
We broke down this list by neighborhood to make it easy for you to follow if you are looking for a specific location to grab a drink. Don't be afraid to branch out from where you are staying though! All of these locations are great areas to explore and enjoy the local scene.
For further explanation on neighborhoods and areas in San Juan, read about where to stay in San Juan!
FAQ: Do you tip at the bars in San Juan, Puerto Rico?
Puerto Rico is a territory of the United States so tipping rules are the same. It is standard to tip 20% on food and alcohol service.
The best bars in Old Town, San Juan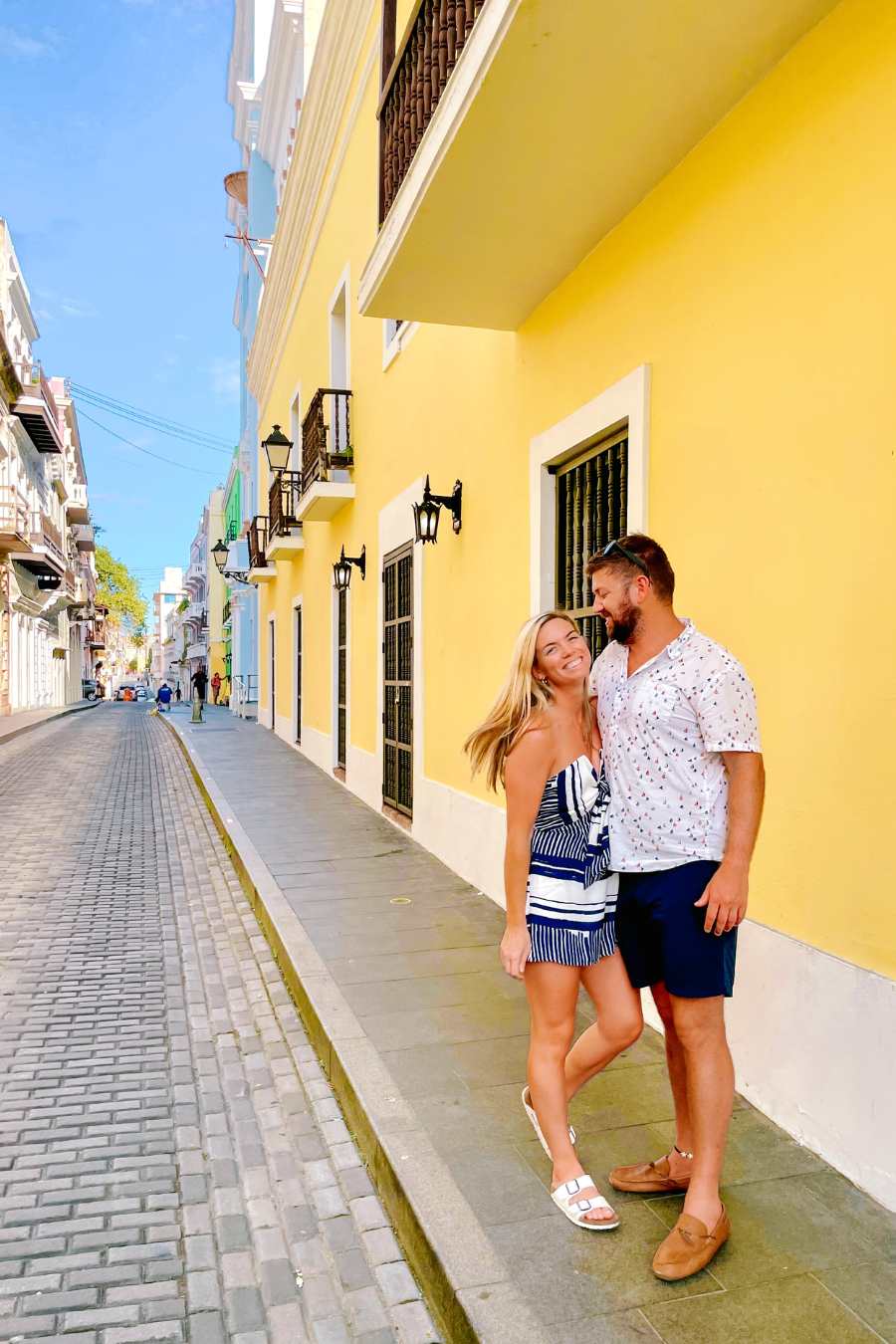 Old Town is the most popular area for bar hopping in San Juan for good reason. It is an absolute blast! The streets are covered in history and different colored architecture. We went out to Old Town multiple times a week during our month living in San Juan. It's a great area to explore during any time of day, evening and night! Here are a few of the best bars in Old Town, San Juan.
This was our favorite spot in Old San Juan. Although it is on the smaller side in terms of seating, the staff are all very attentive and there are heaps of board games to bring to your table to play from the bar. They serve an assortment of empanadas along with happy hour all day! There is also a huge beer selection to try new brews. This was recommended to us by our surf instructor so you know it is approved by the locals which makes it one of the best bars in San Juan. It is located a block off of Plaza de Armas in Old San Juan.
This is a great spot to pregame your night out in Old San Juan. It is always a lively crowd ready to hit the town. They serve cheap mojitos and an unbeatable beer and a shot combo. Similar to Birra y Empanadas, there are lots of board games to be found throughout which makes meeting other travelers a breeze. We met some really awesome people at El Cafetin!
If you have read any other list about the best bars in San Juan, this was probably number 1 on the list. It is the most famous bar in Puerto Rico and some even consider it one of the best bars in the world. There are several rooms for you to explore, each with a different vibe depending on how you spend your evening. Our personal favorite room was across from the bathrooms after the DJ room where there was a small door that led to a skinny side bar which was great for relaxing. They are particularly known for their espresso martini!
This was the only other bar that was recommended to us by our surf instructor. This bar has both great food and drinks! This is a really cool local spot with multiple floors and the top floor has a beautiful ocean view!
This is a great spot to stop in on when you're walking around Old San Juan. There is an outdoor patio with a view of the water. The food and cocktails are amazing! The sangria is particularly refreshing after some exploring. We only went here during the day but we heard that the back patio on the water turns into a dance floor at night.
Best bars in Calle Loiza, San Juan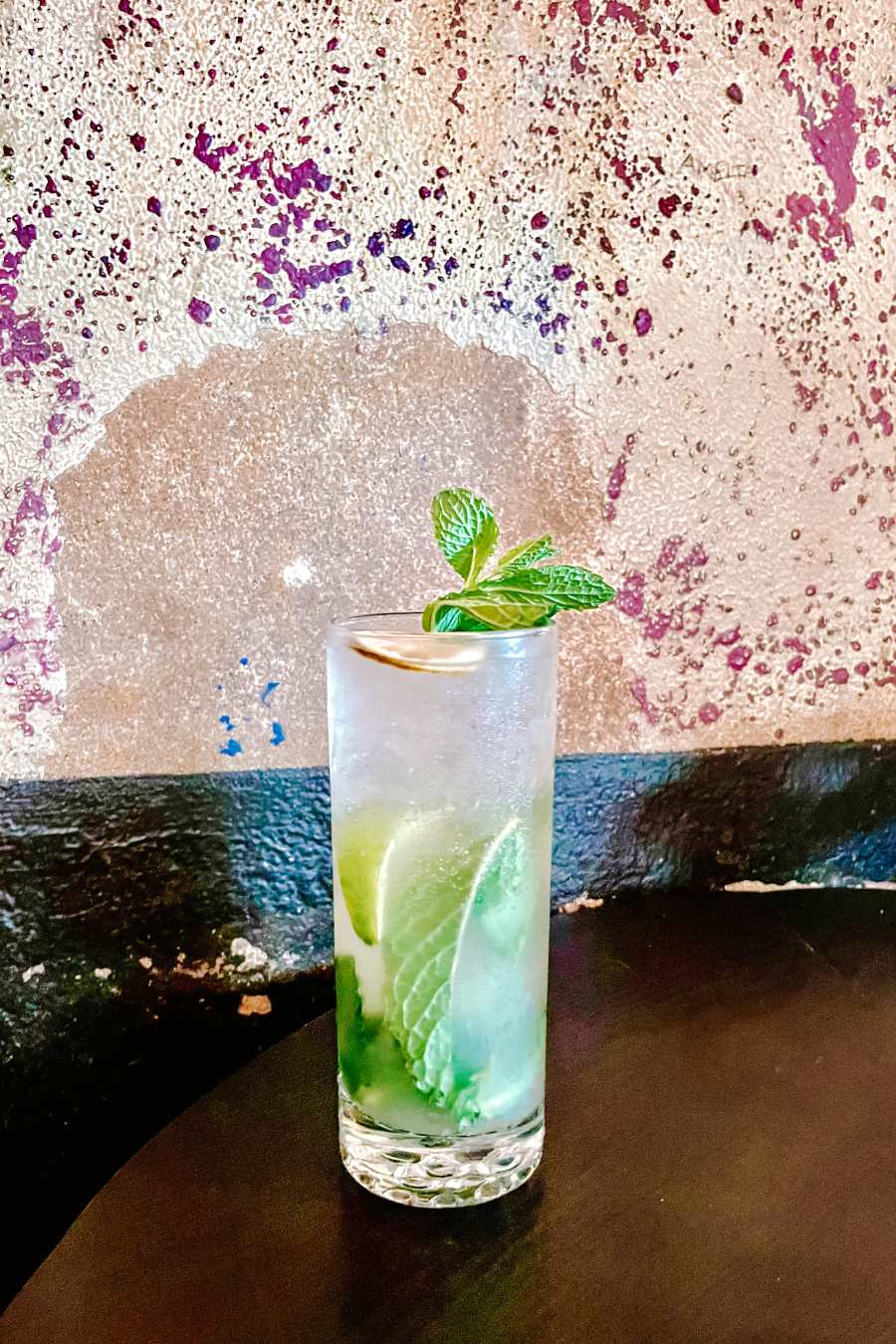 Calle Loiza is the second most popular bar area in San Juan. It is a great area to find hidden gems in this awesome city! There are boutique cocktail bars and beach bars. Here are a few of the best bars in Calle Loiza, San Juan.
Located on a busy street, it is easy to walk right by this bar as the sign isn't very noticeable. Bar Bero is an old barber shop transformed into a cocktail bar. This is a great spot with very chill vibes and an assortment of fancy cocktails. The servers are super friendly and willing to change up ingredients to fit your taste exactly how you like it!
This is one the best bars in San Juan located right on Ocean Park Beach. They serve delicious cocktails, we recommended the spicy margarita! The beach in front is also one of the most popular spots on the weekends in San Juan. It is very common to bring coolers with your own drinks and even your own speakers. We spent almost every weekend here because of the good vibes and friendly crowd!
Best bars in La Placita, San Juan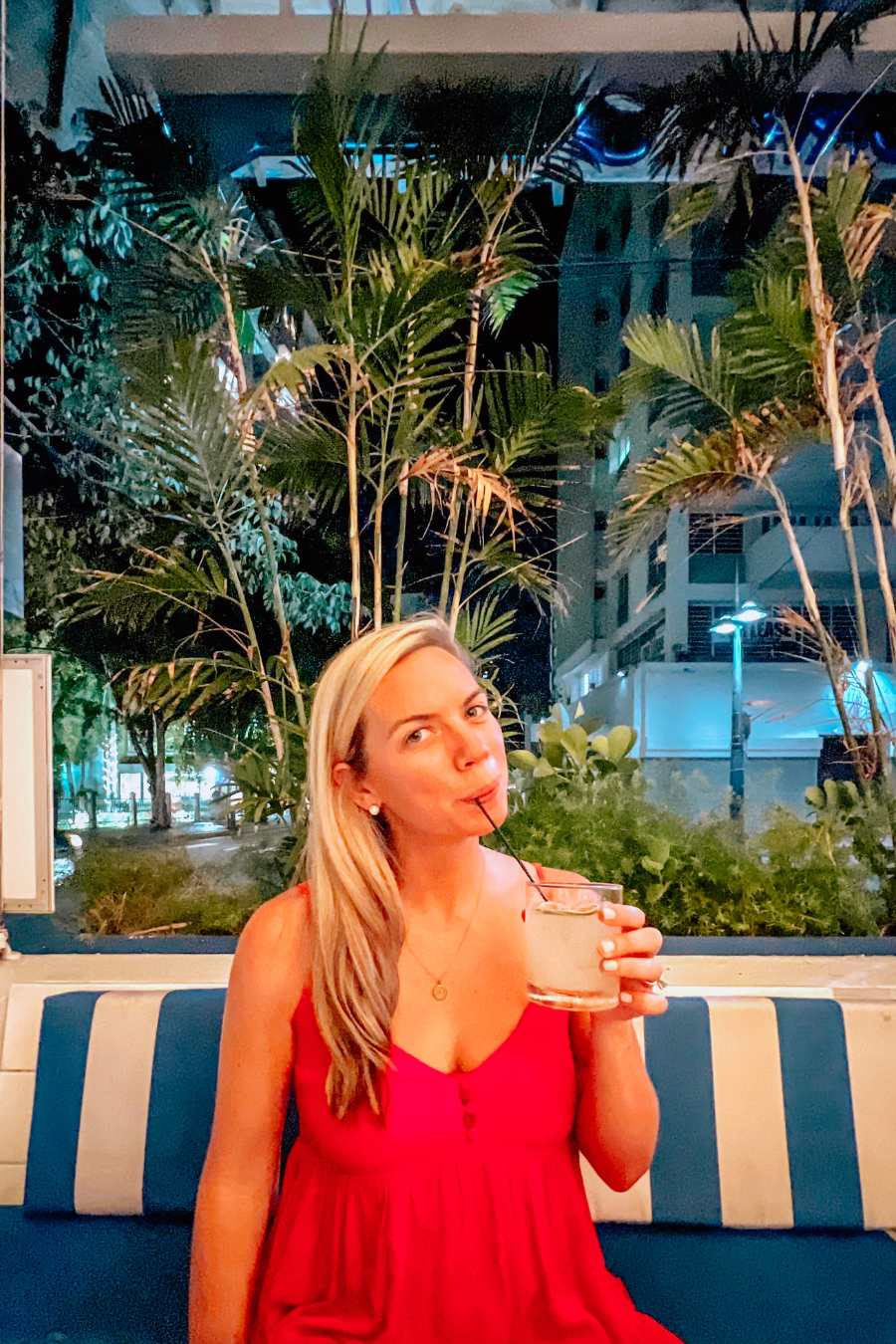 La Placita is another fun party scene in San Juan. It does have a reputation for not being the safest at night if you stray off the main strip, so use caution when venturing around that area. Do not let that deter you though from checking out these great bars in La Placita!
We stumbled upon La Penultima because it was pouring rain one evening and discovered an awesome hidden gem that deserves to be on the list of the best bars in San Juan! The bartenders used to work at La Fattoria so they were experts at mixing up different cocktails. They served the best espresso martini in our opinion. The old-fashioned and spicy margarita are also worth a try! La Penultima also had a nice outdoor beer garden in the back.
This bar is right in the middle of the street with all of the bars in La Placita. This is where you'll find the famous party scene. Use this as a landmark to start a bar crawl on this fun street!
Best bars in Condado, San Juan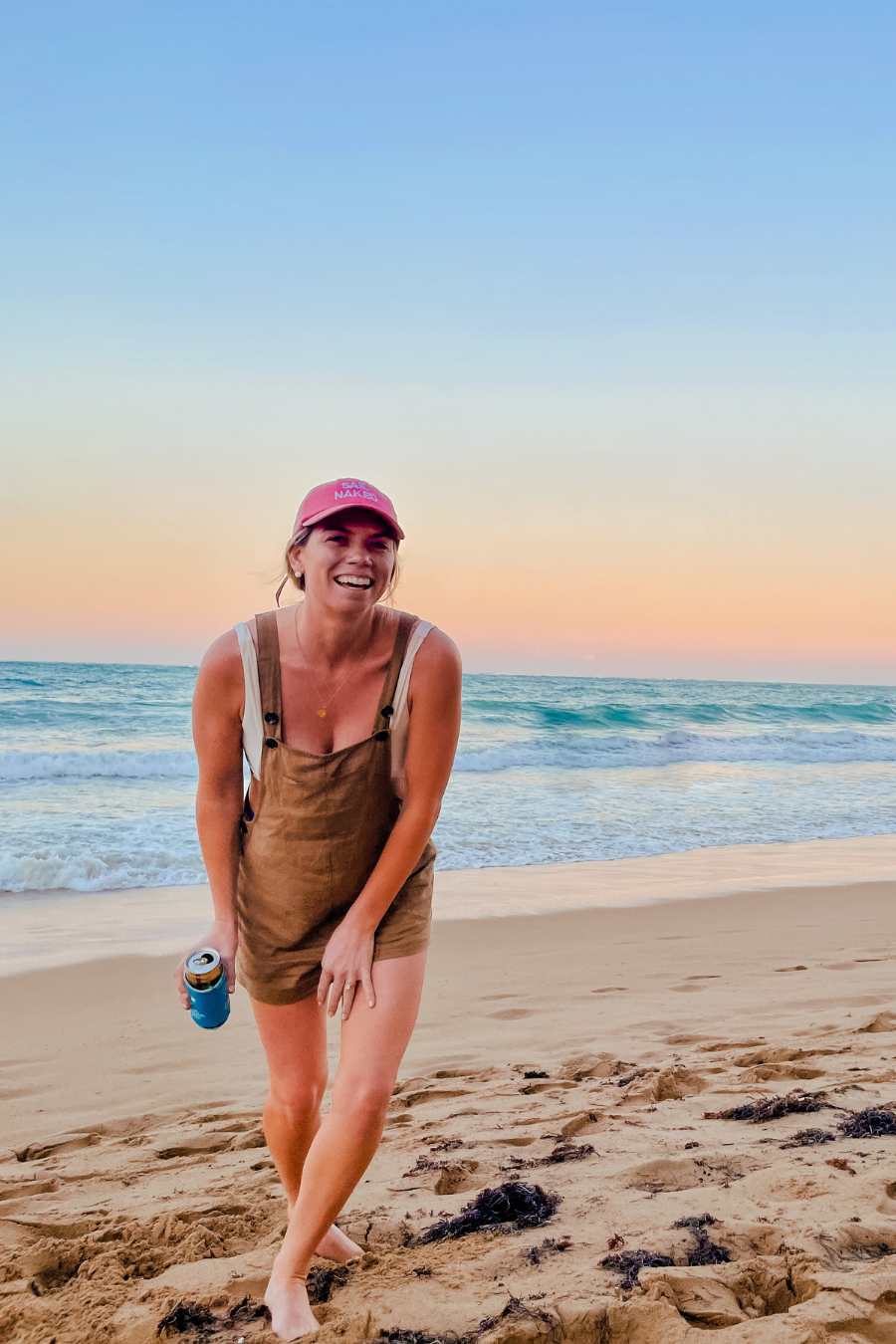 We lived in Condado for a month and absolutely loved this area of San Juan. While it is not the most popular area for nightlife, it has such a beautiful beach with plenty of local spots for happy hour! It is also only a quick 10 minute drive to the bars in Old Town. Here are a few of our favorite bars in Condado, San Juan!
This is the perfect place to relax with a cold beer and watch some sports. We lived in Condado during football season and spent almost every Sunday here. The Place is best known for their burgers and pizza. The outside beer garden tables were great for meeting other travelers. Head to The Place after a long beach day before heading downtown for the night!
Use code JLJ10 for 10% off all eSIM purchases.
This is a really cool spot for drinks and appetizers. It is technically three restaurants in one because you can order from any one of them from any location in the restaurant. The decor is such a vibe and is different in each one!
Cayo Caribe is a unique spot that serves local seafood and Puerto Rican cuisine. This spot also has TVs around the restaurant to catch sports games. There is ample outdoor seating to enjoy the weather in the evenings!
Burrito Social is a trendy little Mexican restaurant in Condado. This is a great spot to grab dinner and drinks before heading downtown! It would also make for a great date night.
Best bars in Isla Verde, San Juan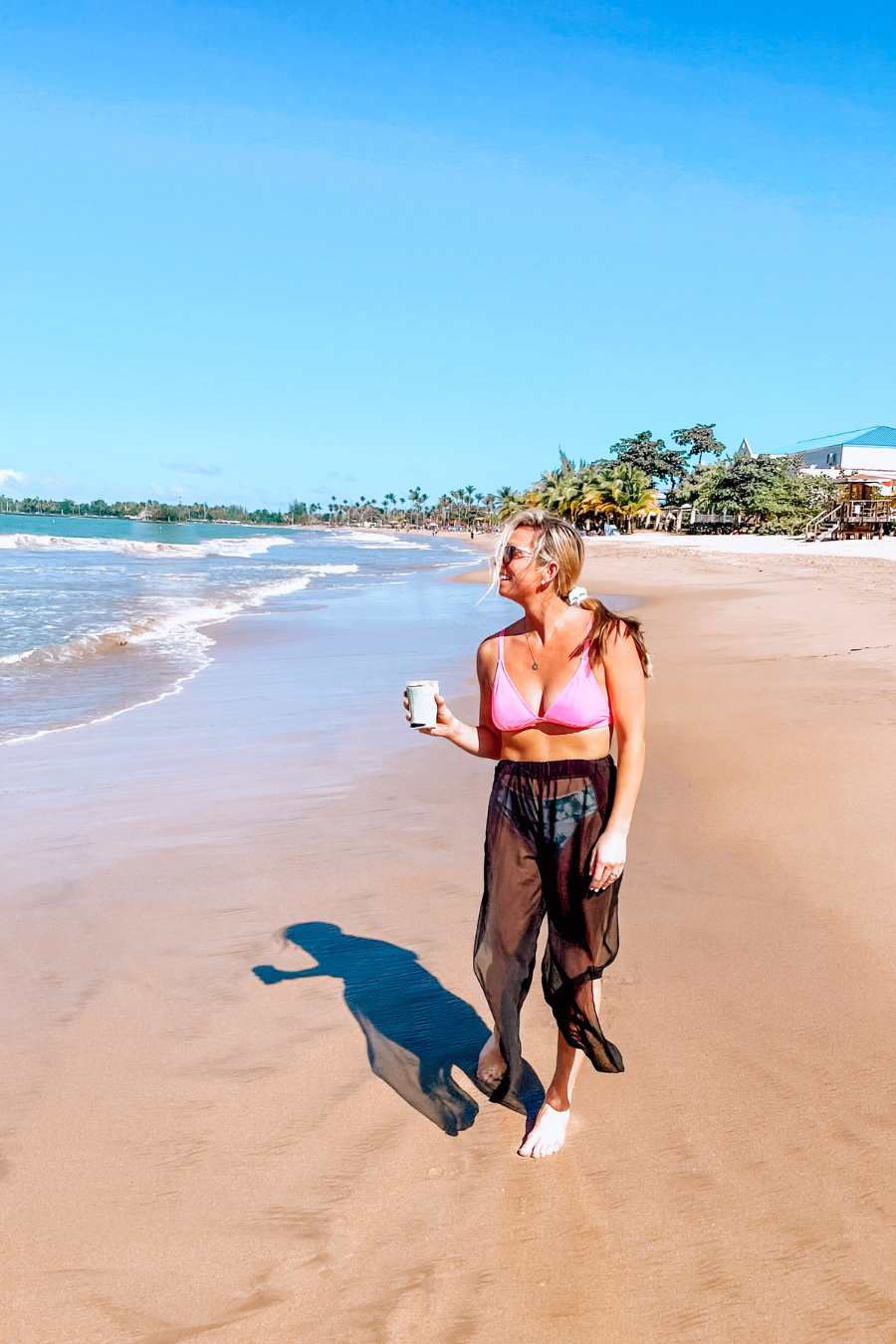 Isla Verde is best known for the beach resorts and a few beach bars. Isla Verde is a great neighborhood to explore during the day when the sun is shining and the ocean is calling! Here are a few of the best bars to check out in Isla Verde, San Juan.
The Mojito Beach Bar is the epitome of beach bars. They serve the best mojitos in a variety of flavors right on the beach. They also have some pizza, burgers and light sandwiches on the menu to help absorb all those mojitos. Another great perk is that you can rent a chair for free on the beach right in front of the bar. If you want a bar right on the beach for a bargain definitely skip Vivo which is right next door and instead go hang at Mojitos.
Vivo Beach Club is exactly what it sounds like – a beach club! Honestly, it is a really fun environment and would be a great setting for a bachelor or bachelorette party. Something to keep in mind is that you have to pay to drink at this beach club. The last time we were there it was $80 for a day pass. If your group is looking for Miami beach club vibes, then it is worth it! You can also reserve cabanas and private areas for the day for a fee.
Ocean Lab Brewing is a local brewery and the beers are spectacular! The brewery is basically on the same property as Vivo beach club but it does not give you access to the club. They do have a bar of their own and a delicious lunch and dinner menu to enjoy along with the locals brews. If you get a table on the patio upstairs, you'll have ocean views along with your meal!
Additional Puerto Rico Resources
We absolutely love Puerto Rico and plan on spending extended time there every year. I'm sure we will continue to build on this list as the years go on.
Let us know if you check out any of these recommended spots on our list of the best bars in San Juan, Puerto Rico!